James Wiseman is the Warriors' wild card
Getty Images / Photo illustration by Nick Roy / theScore
With the 2022-23 campaign approaching, we're diving deep into some of the players we're most interested to watch in the season to come. Next up, the reigning champs' biggest unknown.
Previous entries: Tyrese Maxey
The two-year hiccup in the Golden State Warriors' dynasty offered them a unique opportunity. While they waited for their title-winning trio to get healthy and work their way back to contention in the present, the Warriors were able to start building a bridge to the future.
Those two tracks converged beautifully last season, but not in the way one might have expected. A handful of young players emerged to complement the reconstituted older core en route to a championship, while simultaneously paving the way forward: Jordan Poole (drafted 28th overall in 2019), Andrew Wiggins (acquired in a challenge trade for D'Angelo Russell during Golden State's miserable 2019-20 campaign), and, to a lesser extent, Jonathan Kuminga (drafted seventh last year with the Timberwolves pick acquired in the Wiggins deal) and Moses Moody (taken with the Warriors' own pick in the same draft, the last selection in the lottery).
Meanwhile, James Wiseman, who once looked like the biggest plank of Golden State's bridge to the future, didn't contribute to the team's resurgence at all. The Warriors landed Wiseman after stumbling into the No. 2 overall pick in 2020, having gone 15-50 on the heels of Kevin Durant's departure and season-ending injuries to both Klay Thompson and Steph Curry.
At the time, Wiseman seemed like he'd be a perfect fit for the fully actualized version of the Warriors. He represented the kind of size, roll gravity, and above-the-rim finishing they'd long lacked at center outside of JaVale McGee's 12-minute-a-night cameos. And he offered the promise of one day filling in his extraordinary physical tool set with some ball skills, shooting touch, and defensive acumen.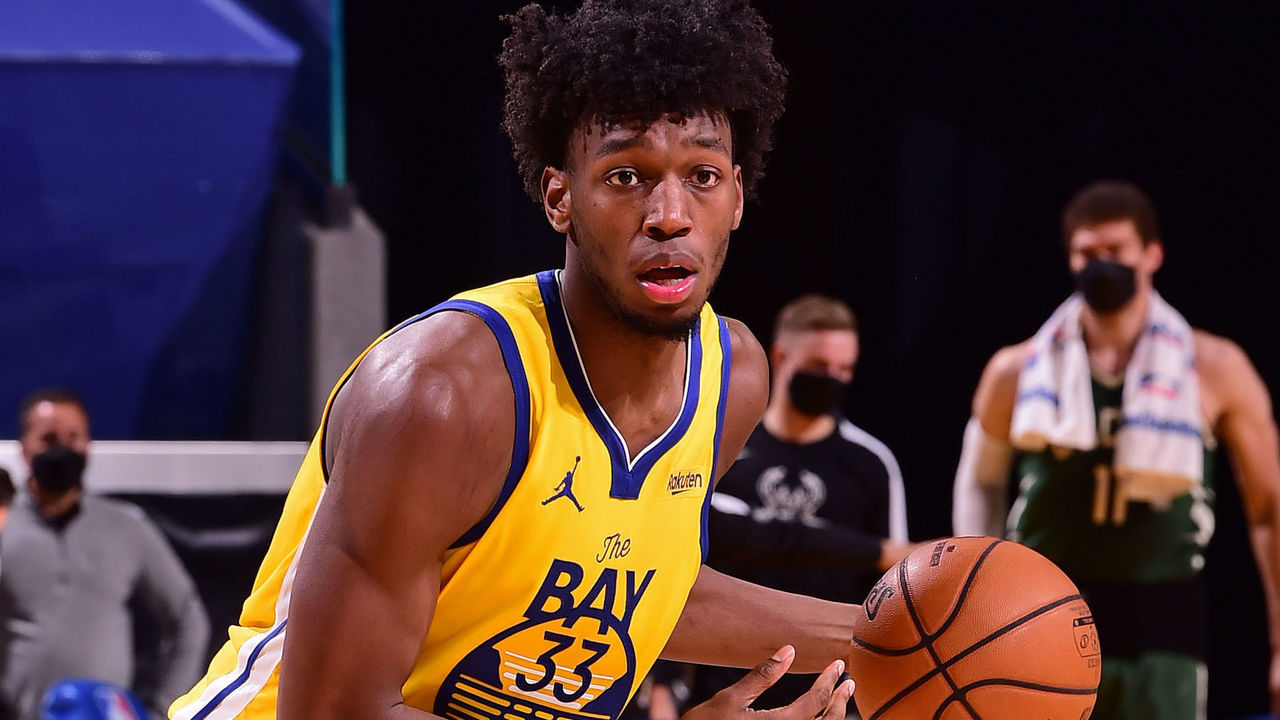 All of that may yet come to pass, but it's hard to imagine a rockier start to Wiseman's career. In his 2020-21 rookie season, he flashed a half-decent 3-point stroke and solid pacing as a roll man while struggling in basically every other conceivable way. Issues with footwork, fouling, and defensive positioning come with the territory for young big men, but Wiseman had trouble with basics like boxing out and catching the basketball.
Coach Steve Kerr started to simplify his offense when Wiseman was on the floor, introducing more high pick-and-roll in order to better utilize the raw, rim-running center. That benefited Wiseman, but not the team as a whole. He continued to scuffle defensively. To put it bluntly, he just didn't demonstrate much feel for the game.
The Warriors were outscored by 8.8 points per 100 possessions with Wiseman on the floor but outscored opponents by 4.7 points per 100 with him on the bench, and their season took off after he tore his meniscus in April. When he went down, they pressed Draymond Green into primary center duty and leaned back into their identity as a switchy small-ball team with an ornate movement offense, finishing the year on a 15-5 tear. They carried that momentum into the 2021-22 season and rode it all the way to a Larry O'Brien Trophy while Wiseman continued to sit out.
In his absence, longtime backup Kevon Looney came into his own as the team's uber-reliable starting center. One of the homegrown talents who'd been on the periphery of the Warriors' previous title runs, Looney flourished in his age-26 season as the type of switchable, rim-protecting, rebound-inhaling big man the team had ostensibly been looking for, and he appeared in every single one of their regular-season and playoff games. Green, for his part, re-established himself as the best defensive player in the world while continuing to see plenty of time at the 5.
So where, exactly, does that leave Wiseman heading into the 2022-23 season?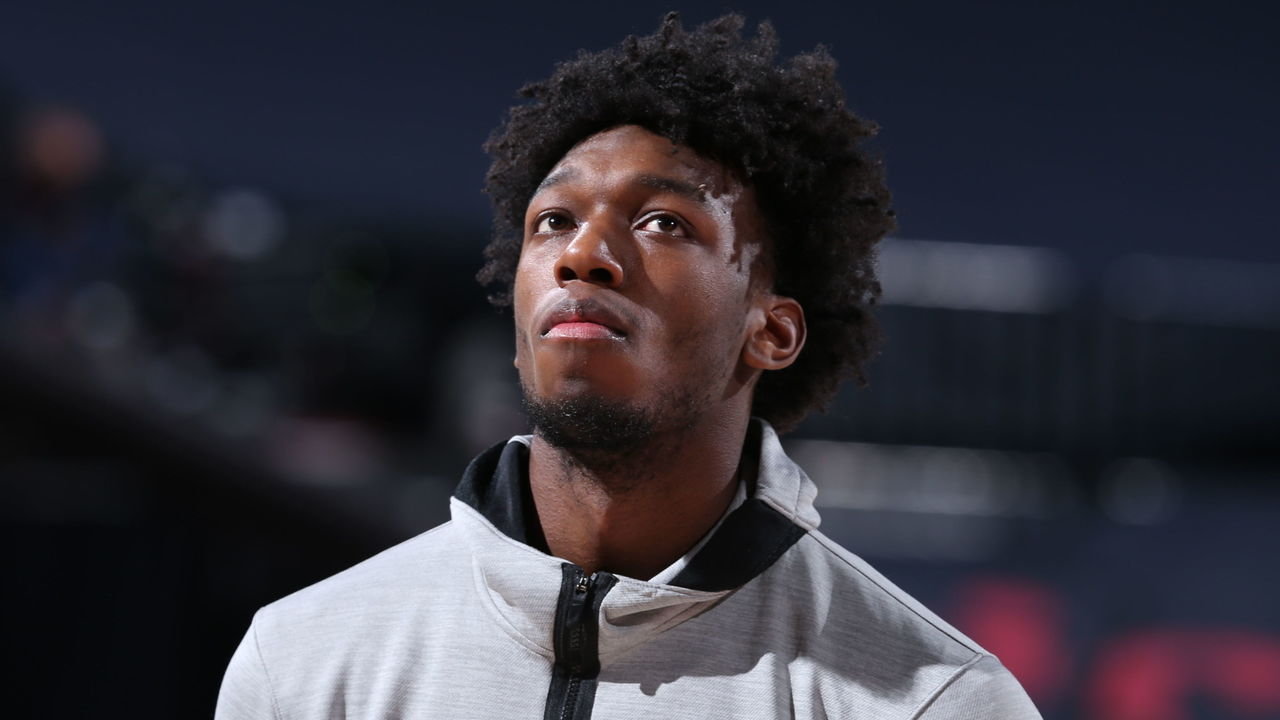 While the 21-year-old has hindered the Warriors more than he's helped them to this point, and they just proved they can go the distance without him, they could still greatly benefit from the interior impact he theoretically offers at both ends. Even in winning four series this past postseason, Golden State sometimes struggled to deal with the length and athleticism of opposing bigs such as Jaren Jackson and Robert Williams III.
For all the strength and savvy Looney brings, he's still an undersized center who doesn't get off the ground and barely contributes offensively outside of rebounding. Green will turn 33 this season and he's started to show his age, particularly at the offensive end and particularly in the most recent playoffs. How much longer can the 6-foot-6 shape-shifter hold up while playing big minutes at center? It was a minor miracle (bestowed by the omnipotent Curry) that the Warriors scored enough to win a championship while playing those two bigs together so frequently.
Wiseman obviously needs a lot of refinement at both ends, but he possesses certain attributes that can't be taught - namely a 7-foot-6 wingspan, 9-foot-4 standing reach, and explosive vertical leap. Simply improving his hands would go a long way toward making him a more functional part of the Warriors' offense. After all, a massive catch radius doesn't matter much if you can't consistently catch the ball. He could also stand to improve his screen craft, his dribble-handoff timing, his touch around the basket, and his help-side reads on defense.
Most importantly, he needs to be able to stay on the floor and get those developmental reps under his belt. He's played just 836 NBA minutes after accruing just 69 at the college level, and myriad setbacks in his recovery mean he hasn't stepped on an NBA floor since suffering that meniscus injury about 16 months ago. Amazingly, he'll be extension-eligible at the end of this season, and the Warriors need to find out what they have in him soon.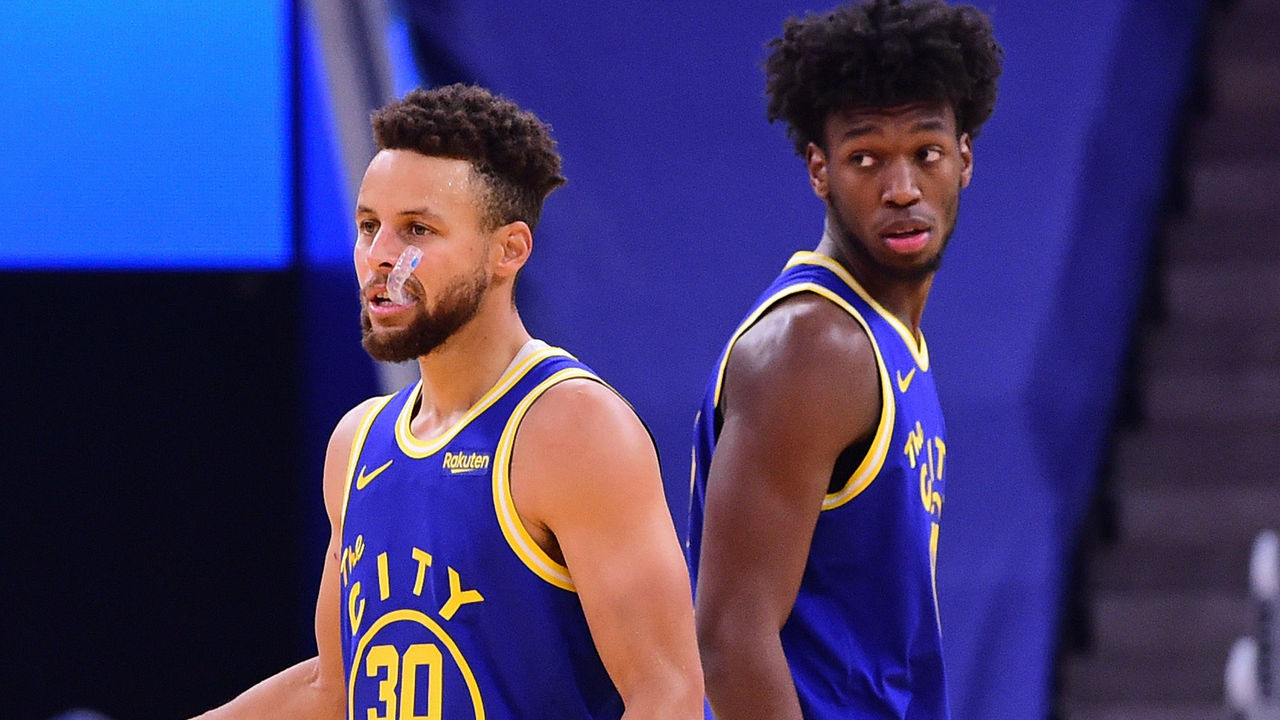 How is he best deployed on defense? Is he most effective playing in a deep drop or working near the level of the screen, where he's flashed some ability to corral ball-handlers with that huge wingspan? Where does he fit in offensively? Is he strictly a screen-and-dive or dunker-spot play finisher, or can he be a legitimate floor spacer who can create some of his own offense? The answers to those questions could have major implications for the Warriors this coming season and well into the future. Wiseman was mostly solid in four games at Las Vegas summer league and definitely seemed to have sharpened his defensive instincts. But he didn't stretch himself too much, and in any event, it's hard to know how predictive that sample is.
Amid all the red flags, Golden State's front office has staunchly held onto Wiseman rather than trying to move him for present-day help - though it's unclear whether that owes more to the team's belief in him or his lack of trade value. The Warriors re-signed Looney to a three-year deal earlier this summer, which takes some short-term pressure off Wiseman but also clouds his path to significant playing time.
With Curry, Green, and Thompson all well into their 30s and at least a decade into their respective careers, it seemed for a time that the title-winning days were over for the Warriors of this vintage. The rumors of their demise turned out to be greatly exaggerated, but the end could still be nigh. Their next generation of players is only going to increase in significance, and Wiseman remains a major component of that group. Whether he turns out to be a trade chip or a contributor in his own right, his development will have a lot to say about how long Golden State's championship window stays open. That's what makes him one of the most interesting players to monitor this coming season.