Part 1: Being an agent is far more complicated than negotiating contracts
Getty Images / Photo illustration by Nick Roy / theScore
The NHL draft has passed and the league is on the cusp of its annual pandemonium of free-agent signings. There's no time in the calendar when player agents are busier or more in the spotlight. But agents are more than money men. In this three-part series, John Matisz examines every aspect of the agent's professional life.
All three parts are available to be read now. Part 1 below explores the dual tracks of acquiring and keeping clients. Part 2 covers a day in the life of Edmonton-based agent Gerry Johannson. Part 3 looks at how the business is growing and innovating.
The brother wanted to know about these agent characters. What's their deal, anyway?
"The agent works for the player," Player X explained. "But you take advice from them because they know the business. That's why you have an agent. In a way, you're kind of each other's bosses."
Although he's only in his early 20s, Player X has experienced the good, the bad, and the ugly of the agent business. He verbally committed to a big-name agent in junior, but the agent stopped communicating when Player X's ice time dried up. A friend then introduced Player X to an up-and-coming agent, who proceeded to do nothing but criticize his play. Eventually, Player X found a fit: a mid-tier agent "with high integrity."
Player X made massive strides on the ice this past season. All of a sudden, even though he was perfectly happy with the mid-tier guy, rival agents started pitching him on the sly.
"If you're trying to take me from another agency, what kind of shit are you going to be doing while I'm with your agency?" Player X said, clearly still irritated by the manner in which one agent tried to poach him on a game day.
theScore recently spoke with 40 people in the hockey world - including 22 agents, a handful of players, and a mix of managers, coaches, and others who regularly interact with agents - to better understand player representation. Agents are hugely influential in a number of different ways, yet fans, like Player X's brother, don't know much about them.
The recruiting jungle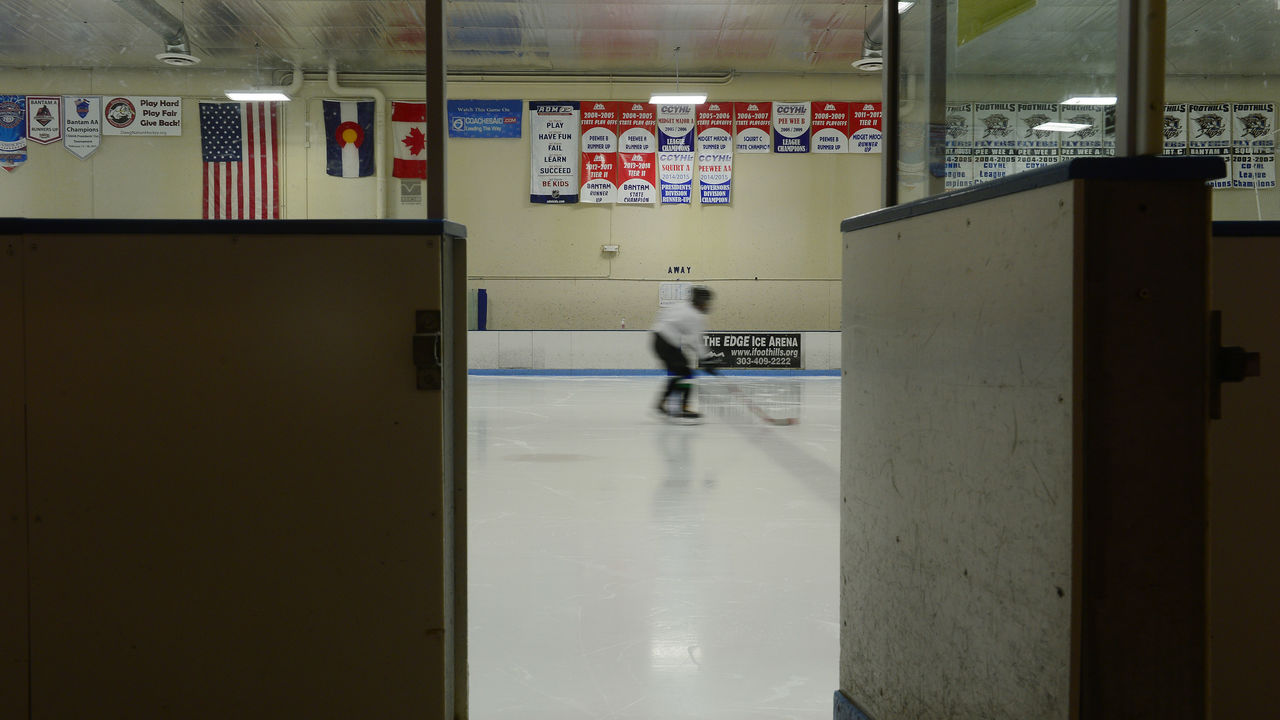 Player X was a late bloomer, so he wasn't approached by an agent until his late teens. Someone seen as an elite talent, on the other hand, is nowadays recruited by multiple agencies at the age of 14, 15 at the latest. A few will pitch families of can't-miss players at 13 or even 12.
There are 190 agents certified by the NHL Players' Association and at least another 200 uncertified "bird dog" recruiters. Not all of them frequent cold youth hockey rinks in search of prospective clients, but enough do to affect behavior across North America. The player representation space is so saturated and cutthroat in 2022 that the recruiting trail has become, as longtime agent Steve Bartlett of Bartlett Hockey put it, "the wild, wild west."
"It just keeps evolving where we're all talking to kids way younger than I would prefer or would like. The landscape keeps pushing it younger and younger," said Bartlett, who broke into the industry in the mid-1980s and now works alongside his sons Brian and Scott.
"I absolutely hate it," added Ray Petkau, an agent and CEO of the Alpha Hockey group. "What the heck are we doing? As an industry, we shouldn't be representing players at that young of an age. Preteens sometimes have agents, and I think it's ridiculous."
A veteran agent based in the northeastern United States laughed when the topic was broached. "I'd use nothing but a whole bunch of profanities to get into the recruiting thing," he said.
These reactions aren't in the minority. Plenty of agents are torn over the idea of not only recruiting but also representing a player who's four, five, or six years away from the NHL draft. But ignoring the trend is bad for business.
By all accounts, three main forces have driven down the recruitment age.
For one, getting in front of a player and his family before everyone else can be pivotal to bringing them on as a client. If nobody's paying attention to the 12-year-old who's been dominating his peers for the past five years and an ambitious wannabe agent starts expressing interest in the kid, the parents will probably bite at the sight of an offer.
One agent still trying to get established, who last month scouted a showcase of peewee-aged players, said: "The landscape being what it is, it makes you operate in a world you don't want to operate in."
Secondly, players of a certain skill level materially benefit from partnering with an agent at a young age. In Western Canada, for instance, the best eligible 14- and 15-year-olds are chosen in the annual WHL draft, and a player loses his NCAA eligibility the moment he signs a contract or plays an exhibition game with a major-junior team. It's a fork-in-the-road moment.
"They have a tough decision to make, and they need somebody to point out the differences between major junior and NCAA and what lines not to cross," Bartlett said.
The third driving force: parental pride.
"It becomes a bit of a status symbol for some of them," said Todd Reynolds, partner at recently formed Raze Sports. "It's a bit of clout, and in their minds it will assist them or one-up them over their kid's teammates because they're with a certain agent or agency."
SICO, the players' union in Sweden, bans its agents from contacting a player or his family until Jan. 1 of the player's 16-year-old season. Punishment in the form of a fine or license suspension can be levied against agents who disobey. Enforcement is achievable in Sweden because its hockey community is relatively small compared to the U.S. or Canada.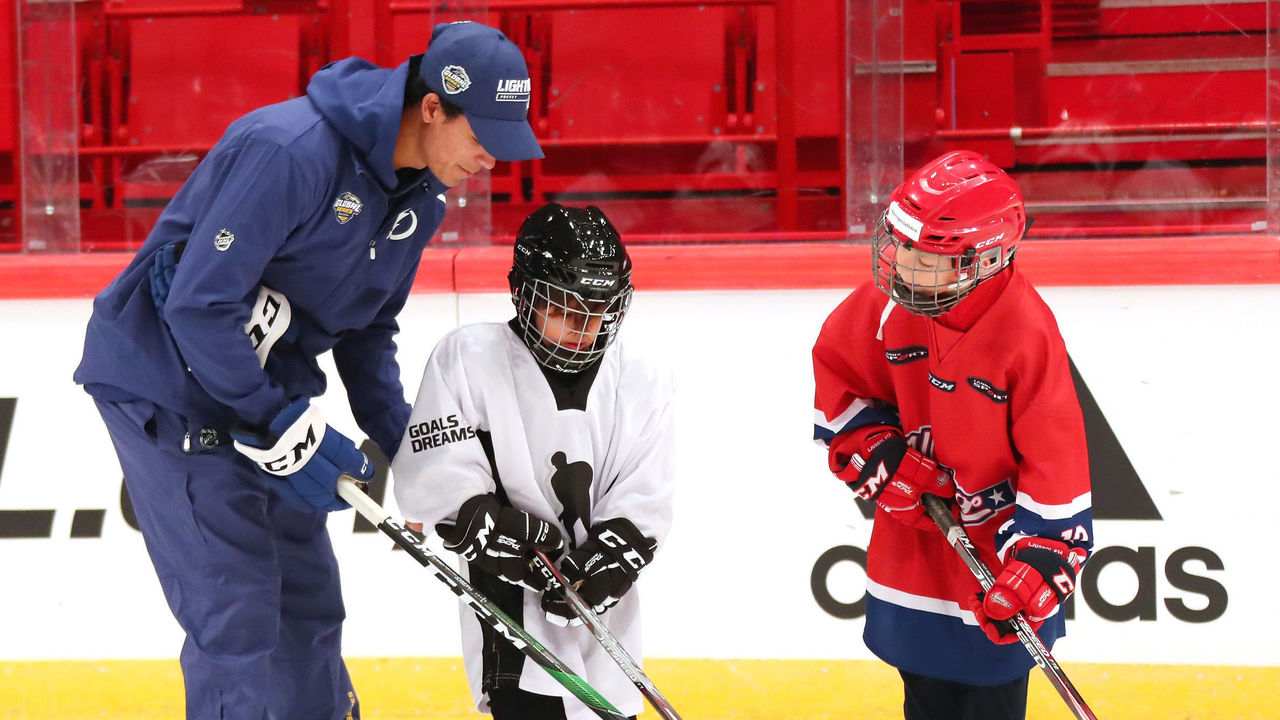 The NHLPA doesn't regulate recruiting practices, in part because it would be extremely difficult to monitor and enforce throughout North America. Several sources pointed out that if the PA decided to ban its certified agents from recruiting players under the age of 16, recruiters with no official ties to the PA would continue to operate.
This conundrum - to police the recruiting trail or leave it be - is a divisive issue.
"I just don't see how you could regulate it," one agent said. "Having the NHLPA hire 10 to 12 investigators at $80,000-$100,000 a pop? Which is going to increase all our agent fees by how much? Just do the math. I don't want to pay $15,000 in agent fees." (Annual fees are currently $2,100 plus tax.)
"There will be abuses, no question," 44-year veteran Rick Curran of the ORR agency said of instituting rules. "But I absolutely believe this has gone way out of whack. This has created so many misperceptions. It's so unfortunate because you have an environment now where too many kids and too many parents out there are of the understanding that if they don't have an agent by the time their son is 14 or 15 then there's something wrong, or they've done something wrong, or their son isn't good enough."
Introducing legislation, Curran added, "would give the player and the parents an opportunity to focus on what they should be focusing on. Which is to just play hockey."
According to an NHLPA spokesperson, the union is "in the process of reviewing agent regulations and hope to have something to present to the executive board in the coming months." Recruiting is among the issues being discussed.
The player-agent dynamic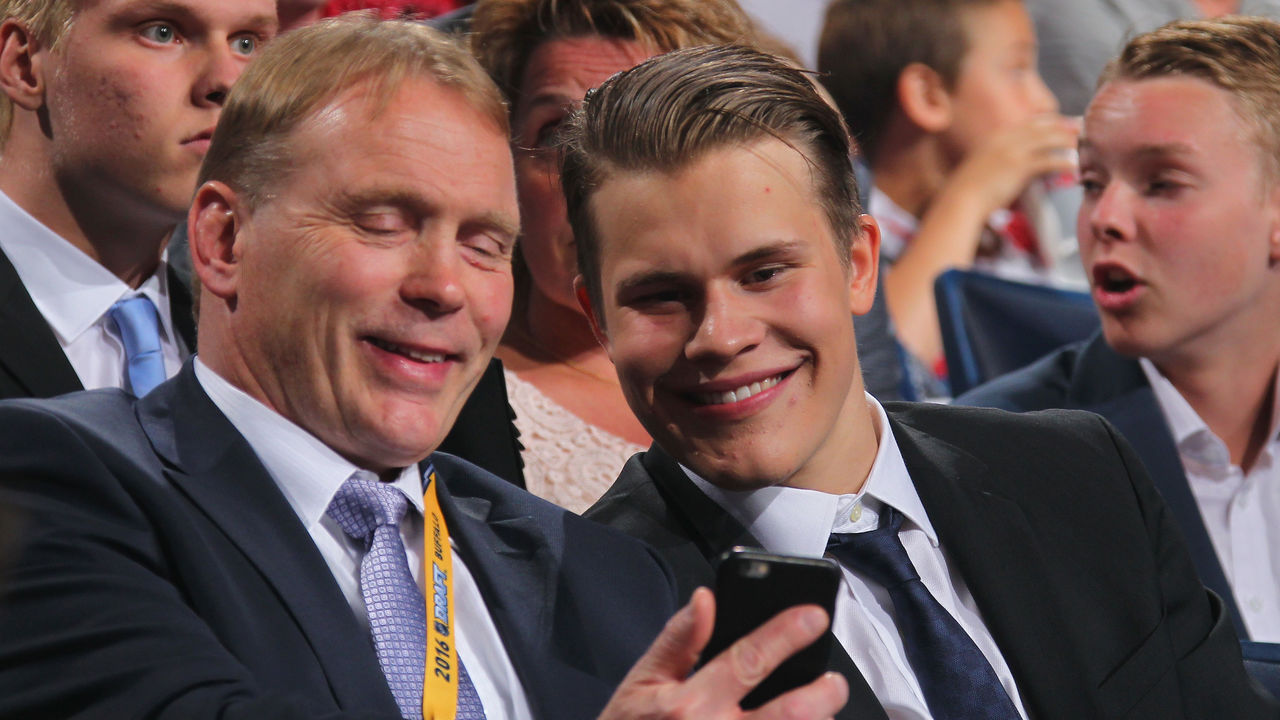 Player X relies on his agent to rise to the occasion in contract negotiations. That's the foundation of the relationship between the two parties. However, Player X and many of his peers expect additional services from their representatives, who typically receive commission rates of 3%-5% on NHL contracts and 15%-20% on endorsement deals.
It depends on the sophistication and size of the agency, but many provide help with various matters such as tax filing, disability insurance, estate planning, personal branding, medical opinions, media training, off-ice workouts, and on-ice development.
"Lots of people have a false impression of what it's like being an adviser or agent," said an NCAA Division I coach who deals with them daily. "You're a babysitter, you're a butler, you're a concierge, you're a ticket finagler, you're an organizer of events …"
Jordan Neumann of Edge Sports Management notes that an important part of the gig involves both reacting to and anticipating a client's needs as a player and person.
"Sometimes you've got a player you know really well and you know something's not right, whether it's mental health or physical health, and the player's just playing and doing what he does and not asking for help. It's an opportunity for you to intervene and be a wellness protector," said Neumann. Along with partner George Bazos, he represents more than 20 NHLers, including Thatcher Demko and Cam Atkinson.
Judd Moldaver of Wasserman Hockey considers himself the CEO of his clients' careers.
"Each client is their own business," said Moldaver, who represents Auston Matthews and Roman Josi, among others. "Every player and family is unique. What does any good CEO do for their business? They strategize and organize positions like CFO, COO, CMO, and so on. The agency is synchronized and there's a plan. We try to provide proactive updates, not just reactive updates, and represent with consistency. You're overseeing the player's business, and inside of that is advocacy, negotiation, strategic planning, and all kinds of support."
In the best-case scenario, a player stays with an agent for his entire career. Through the draft, contracts, trades, strong seasons, poor seasons, marriage, kids - everything life throws at a pro - player and agent can become remarkably close. One NHLer in his mid-30s who met his agent at 15 framed it this way: "He's like my second dad."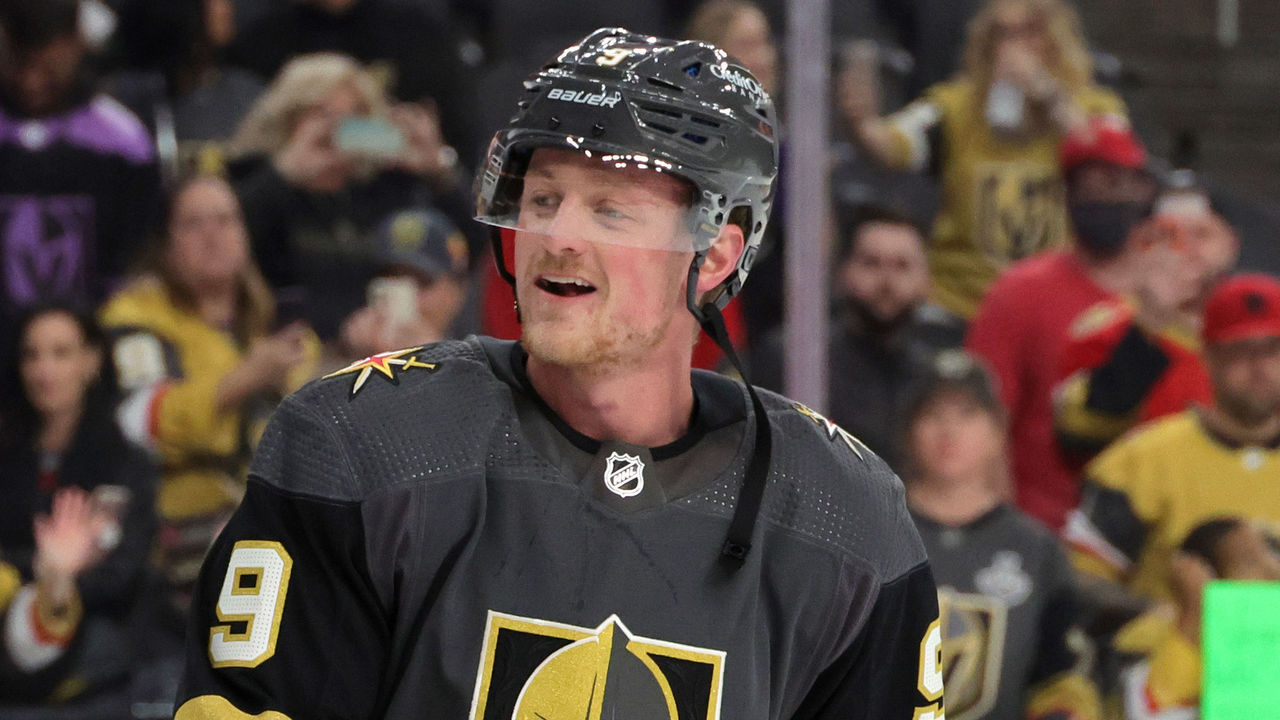 Player and agent don't always click, of course, and players can switch representation at any time. Jack Eichel, Dylan Larkin, Nazem Kadri, Mackenzie Blackwood, Alexandar Georgiev, Philippe Myers, Cody Glass, and Mikhail Sergachev have all moved to a new agency over the past 12 months.
Common reasons for wanting to fire an agent include poor negotiating skills and lack of communication. The switch may have more to do with what another firm can offer, such as a lower commission rate or a better menu of services. "Probably the No. 1 reason for switching is non-professional, which is really just friendship," one agent said. "Honestly, guys a lot of times want to join agencies that represent their friends."
There's a difference, though, between pitching a player who's openly looking for new representation and pitching a client who's still on another agency's active roster. In most circles, the former is viewed as ethical while the latter tips toward unethical.
"I've always said, 'I'm happy to date a divorced woman, but I'm not going to have an affair with you,'" Bartlett said. "That's how I differentiate it. If someone is unhappy and has made a decision to change agencies, then you're free game and anybody can pitch."
"Compared to most businesses where everybody can work their asses off and grow a market, you're not likely to wake up tomorrow or next week or next year and suddenly have 1,400 NHL players. You're going to have 800 for the foreseeable future," Bartlett added. "So you have a set pie, and people scramble to split the pie. For some agents, their way of doing it is trying to steal your client by whatever means or methods."
Bartlett recalls years ago a client receiving a text message from a rival agent in the middle of the draft. The rival claimed the player could get drafted higher if he dropped Bartlett and joined his group. "It was one of the more blatant things I've ever seen," Bartlett said. "The player showed it to me and he goes, 'What, are these guys nuts?!'"
An assistant GM for an NHL team sees how delicate a balancing act it can be for agents to serve their clients honestly.
"You've got to recruit him, retain him, make him happy," the executive said. "But you also want to challenge him at times, because if their play isn't lining up with the contract demands, the agent's got to tell him that. 'You think you're going to make X million but really you're probably a Y million guy.' That's hard to do, because now you're risking the relationship. Is this guy going to go to an agent who's going to tell him what he wants to hear?"
No matter how ethically sound an agent may be, if you're around long enough, a client is bound to leave for another firm. The agent's role requires 24/7 commitment, says Alterno Management's Peter Wallen, so getting fired stings, regardless of circumstances.
"It doesn't just ruin my day, it ruins my week. It can take a week, 10 days to get out of it," Wallen said. "They're dismissing me as a person, because this is not a job, it's a lifestyle. I put all of my life into this."
Wallen, who moved his family from Sweden to Washington, D.C., in 2015 to be closer to his clientele, has a stable of NHLers, including Victor Hedman and Gabriel Landeskog. He still thoroughly enjoys scouting, recruiting, and negotiating. What he doesn't love is pitching 14-year-olds and their families.
But he's also not going to let the best pass him by.
"That would be the day I quit my job and do something else," he said.
Part 2: The inner workings of a business day at a prominent agency
Part 3: How will agents grow and innovate their businesses?
John Matisz is theScore's senior NHL writer. Follow John on Twitter (@MatiszJohn) or contact him via email (john.matisz@thescore.com).
Comments
✕
Part 1: Being an agent is far more complicated than negotiating contracts
  Got something to say? Leave a comment below!