Part 2: The inner workings of a business day at a prominent agency
The NHL draft has passed and the league is on the cusp of its annual pandemonium of free-agent signings. There's no time in the calendar when player agents are busier or more in the spotlight. But agents are more than money men. In this three-part series, John Matisz examines every aspect of the agent's professional life.
All three parts are available to be read now. Part 1 explores the dual tracks of acquiring and keeping clients. Part 2 below covers a day in the life of Edmonton-based agent Gerry Johannson. Part 3 looks at how the business is growing and innovating.
Tristen Robins of the WHL's Saskatoon Blades doesn't answer. Neither does teammate Kyle Crnkovic. He then calls a pro client, Sam Steel of the Anaheim Ducks. Nothing.
"Probably sleeping," Johannson says. "These guys are like cats."
Johannson, the president and CEO of The Sports Corporation, is part businessman, part advocate, part philosopher - and part wisecracker. His area of expertise: elite hockey players.
Three hours later, Robins, Crnkovic, and a third Blade, Nolan Maier, are sitting across from Johannson in the boardroom at TSC headquarters. The players are in town for a game against the Oil Kings and they have time to kill after finally waking up.
Over a 40-minute chat, Johannson regales them with stories - some of them profound, others frivolous. He brings up a total of 14 NHL clients, from household names Carey Price and Brent Seabrook to less-heralded guys Brendan Perlini and Brett Connolly.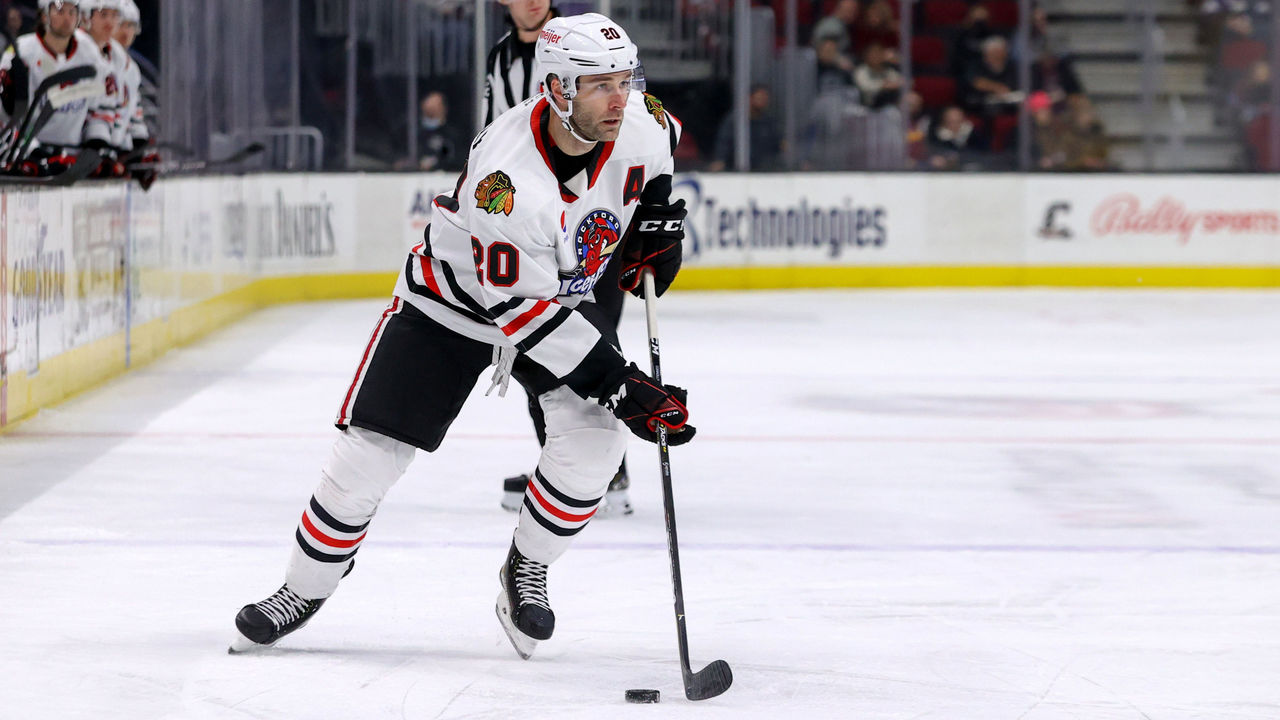 Connolly, a 2010 first-round pick and Stanley Cup winner with Washington in 2018, has been with the Chicago Blackhawks' AHL affiliate for most of the season. The veteran's competing hard and the coaches love him, but he's in a strange spot.
"That's a nice problem, making $3.5 million in the AHL," says Johannson, who recently caught up with Connolly before a game in Winnipeg. "But your problem is still your problem. It sucks. He's on the bus, he's grinding. I was dying for the poor guy. Well, not poor poor."
The room erupts with laughter.
Johannson, 55, has a way of relating to everyone - players, parents of players, the restaurant server at the bottom of a nearby high-rise building, the security guard at Rogers Place arena across the street. And, with nearly three decades of experience in the representation business, he's armed with perspective.
"The only two things you have in this game are money in the bank and stories to tell," he says later in the day, noting how appearing in even one junior game is a rare feat worth celebrating. "And if you don't make any money, you still have stories to tell."
The NHL player representation business is made up of more than 50 agencies. There are gigantic firms, tiny firms, and everything in between. TSC slots into what could be described as the upper-middle class, with its $545 million in active contracts ranking sixth overall heading into this year's free-agency period, according to PuckPedia's agency leaderboard.
In 2011, Johannson - a former defenseman selected by the Montreal Canadiens in the fifth round of the 1984 draft - and an ex-business partner bought TSC from its founder, legendary agent and mentor Ritch Winter. Johannson now co-owns and operates the agency with COO Manny Desousa and senior vice president Scott Bonner. (Slovakian businessman Anton Siekel also owns a minuscule share.) Under the three main partners are nine full-time employees: five scouts, some of whom are certified agents, as well as four office support staff. The group counts about 50 NHL players as clients.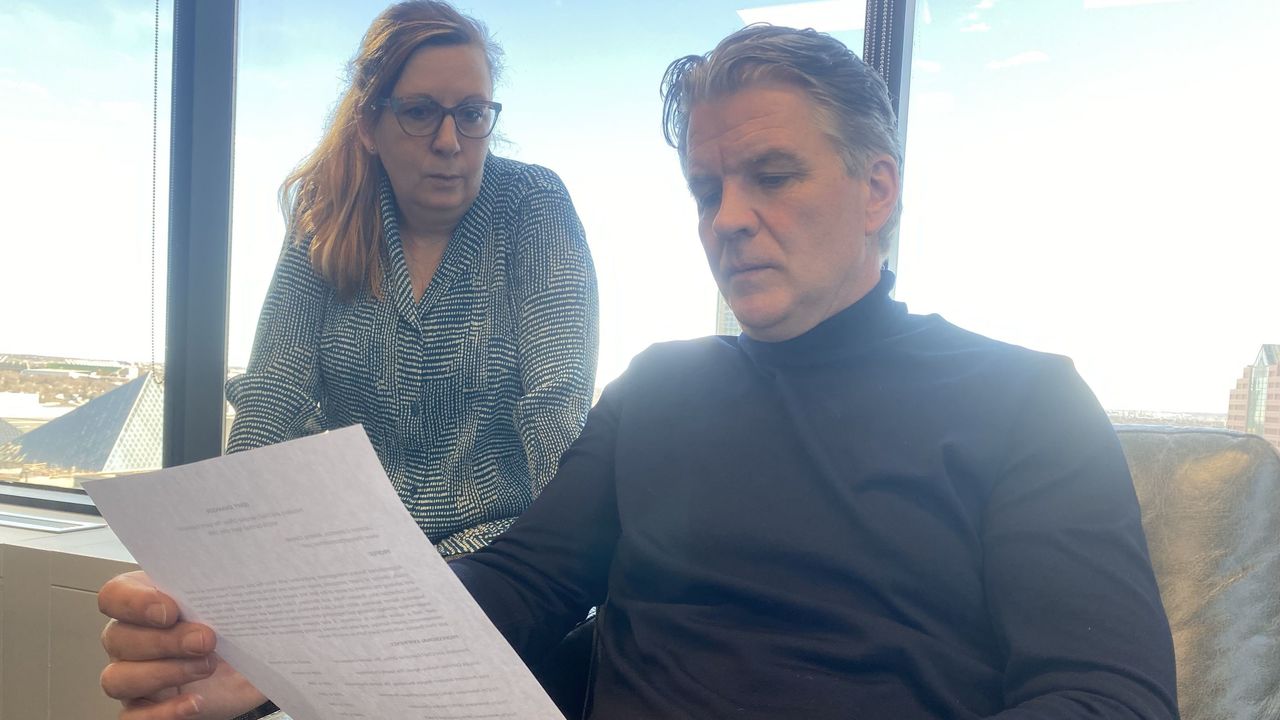 Although he operates mostly out of the public eye, the 6-foot-4 Johannson is the company's face and spokesperson. Desousa, an ex-football player and the only TSC partner with a university degree, is the number cruncher and problem solver. Bonner, who spent 26 seasons in scouting and management roles in the WHL before joining TSC in 2016, is, as Johannson describes him, the group's "hockey savant" and head recruiter.
On this particular day, some four months prior to Slovak client Juraj Slafkovsky becoming the top pick in the 2022 draft, Bonner is scouting in Penticton, B.C., while Johannson and Desousa are working away in side-by-side offices in the corner of TSC's 11th-floor suite.
On the wall behind Johannson's desk sits two framed souvenirs from longtime clients: over his left shoulder, an autographed red No. 7 Seabrook Blackhawks jersey ("To the TSC, THANK YOU!!!"), and over his right, an autographed blue No. 55 Johnny Boychuk New York Islanders jersey ("To Gerry: Thanks for showing me the money!").
Sitting on a table behind Desousa's desk is, of all things, an authentic gong and mallet. A note from former NHLer Barret Jackman is scribbled on it. "To Manny, When things get tough, Hit the gong!" it reads in permanent black marker.
The gong is a gag gift, of course. But if anybody at TSC deserves to smash a cymbal every now and then, it's Desousa. On top of contract research and negotiation, the 52-year-old takes the lead on endorsements, immigration and insurance paperwork, and other headaches relating to a player's life at and away from the rink.
"How many issues of those would you have on your desk at one time?" Johannson asks Desousa when they touch base around noon. "Would you have 50?"
"I have an open list of probably 100 that are just circulating, and they'll come back," Desousa says, referring to the months-long wait to square away certain legal matters.
He then tries to explain the random and granular nature of some of the inquiries he receives. "If you think about it," Desousa says, "if you're 20 years old and you bought a car on a Saturday, would you know that you can't get it insured until Monday?"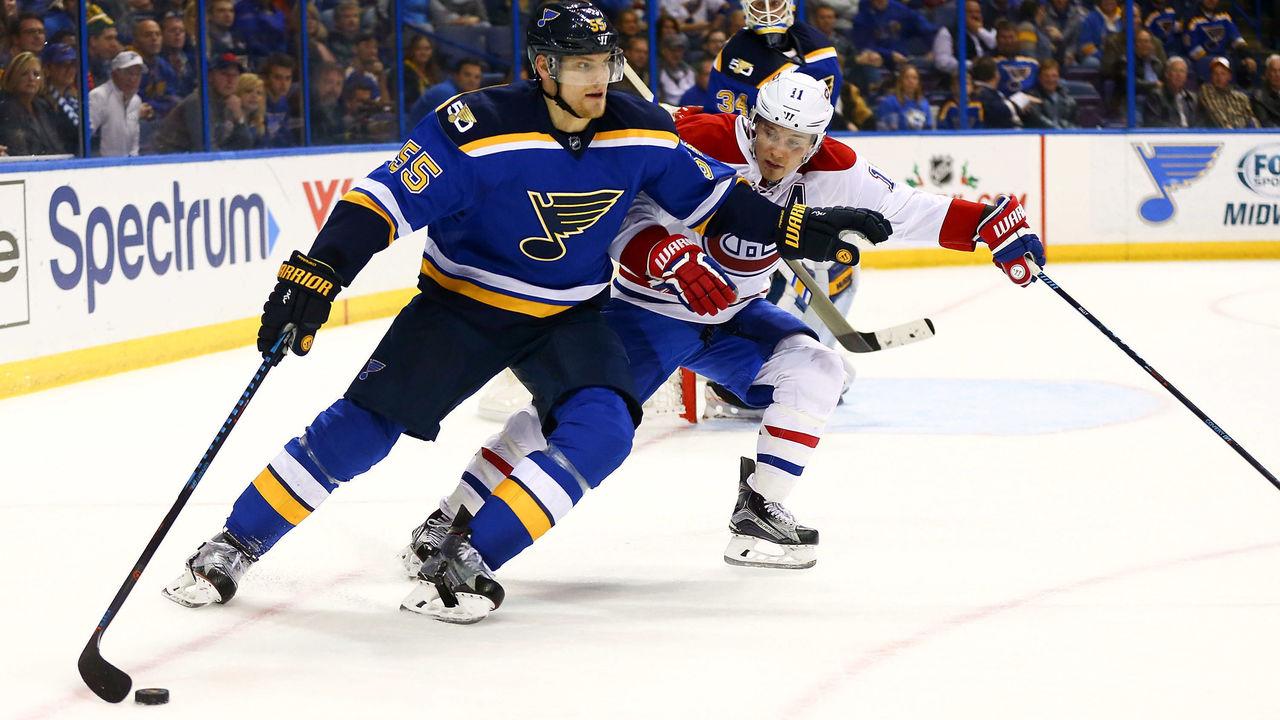 The differing skill sets and core duties of the three partners create an interesting dynamic within TSC. As Bonner explains, "If I don't know what I'm doing, for example, Manny doesn't have a job, in a way, because that means we're finding the wrong players. And if we don't have players who are in the pros, we're stuck."
This collaborative setup is not uncommon in the player representation business but also not how every firm operates. For TSC, it allows the personable Johannson to focus on deepening relationships with players and their loved ones. He's on the road for 200-plus nights a year, often to talk shop with a client over dinner and a bottle or two of wine.
On other trips, the business of hockey is barely discussed.
Johannson was in Montreal to watch a few clients compete in the Stanley Cup Final last year when his iPhone buzzed. It was Blue Jackets netminder Elvis Merzlikins, who informed Johannson that Matiss Kivlenieks, Merzlikins' goalie partner and best friend, had died in a fireworks accident on July 4. About a week later, Johannson found himself in Columbus, Ohio. Chats on the phone weren't cutting it.
"That's something you wouldn't wish upon anybody," Johannson says. "A freak accident. It was terrible. I wanted to look Elvis in the eye, see him, his wonderful wife, their baby."
Later that summer, Johannson drove to Calgary to see Tom Morrissey during his final days battling cancer. He had grown close to Tom while representing sons Jake, an ex-WHL goalie, and Josh, the Winnipeg Jets defenseman.
"It was just prior to the season, so I'm trying to prepare for the year," Josh Morrissey recalls. "I'm grieving my father's passing while also handling all of the legal stuff that needs to get done. Gerry was a great middle man in terms of finding the right people to help us and tying up those loose ends when somebody unfortunately passes."
"These are things that aren't in the job description," Morrissey adds. "He cares about my brother and I, and he had a good relationship with my dad. It wasn't a show. It's just who he is. It's Gerry."
At 4:49 p.m., Johannson settles into a black leather chair to study the giant paper calendar laid out on his desk. He's trying to figure out if his March schedule will allow for any facetime with his newest client, New York Rangers goalie Alexandar Georgiev.
TSC has long focused its recruiting resources on Western Canada. The firm has a stable of European clients - headlined by Slafkovsky and Carolina Hurricanes superstar Sebastian Aho - but those players are usually brought into the fold through four partner agencies based in Finland, Sweden, Slovakia, and Czechia.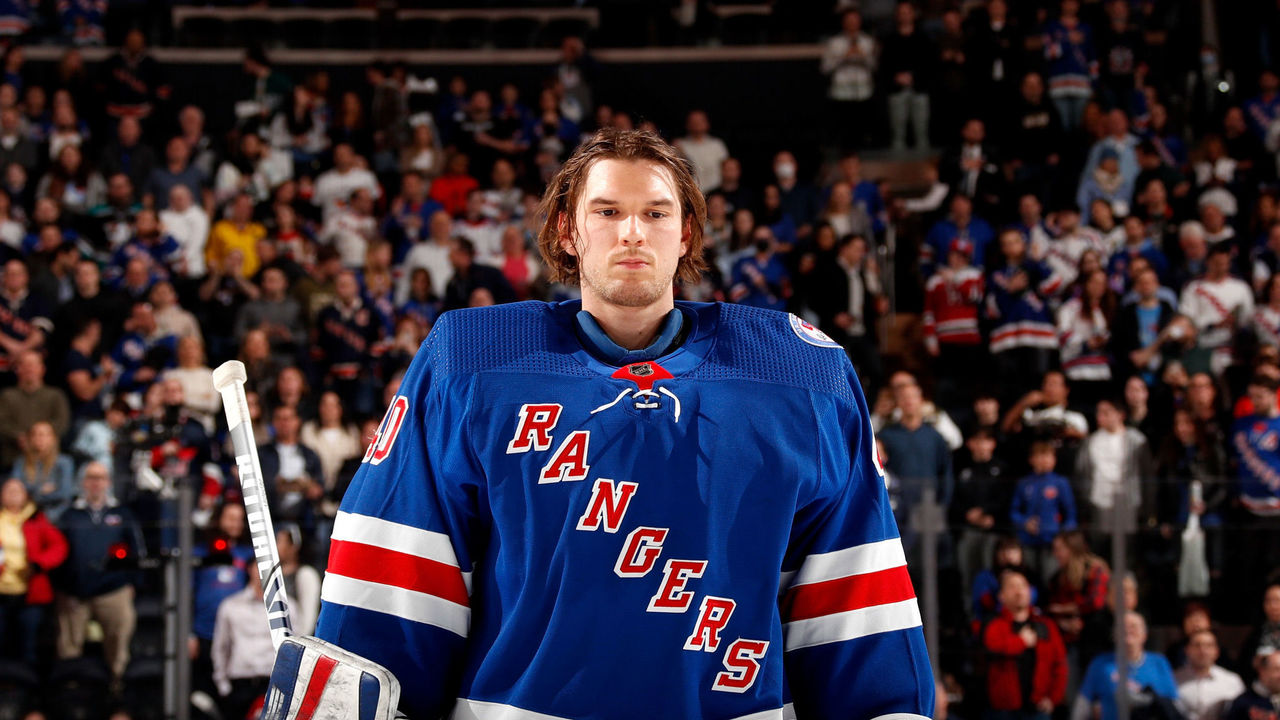 Georgiev is a different case altogether. He contacted Johannson out of the blue.
"I'm in my house. 'Yonkers, New York' shows up on my phone. I almost never answer that kind of call. For some reason I did," Johannson says. "He goes, 'Gerry, it's Alex Georgiev from the New York Rangers.' I'm like, 'Oh, hey, how's it going?' He basically said he would like to hire me. I'm like, 'Did somebody refer you?' He goes, 'Nope.'"
Georgiev is on Johannson's mind throughout the day. He punches "NHL.com" into the web browser on his phone to find highlights from Georgiev's last start. An intern hands over a booklet detailing the 26-year-old's contract history as well as all recent goalie deals negotiated by TSC and rival agencies.
Johannson's also teaching himself to pronounce "Georgiev." Prior to that introductory call, the Bulgarian was simply another NHLer, so Johannson had rarely uttered his name. "Ghee-OHR-ghee-ehv? I think I'm saying it right?" he says more than once.
Georgiev will be a starter next season thanks to the Rangers' draft-day trade with the Colorado Avalanche, but right before the trade deadline, his name is in the rumor mill. Johannson explains that he can't snap his fingers and get Georgiev moved.
"Part of the trick in our business is that you have to know what you have control over and what you don't," the 28-year agent says of dealing with general managers. "If you start tinkering around in spots where you don't belong, it doesn't help the situation."
Johannson has helped negotiate roughly $1.7 billion in contracts over his career, including Price's landmark eight-year, $84-million deal with the Canadiens. While he's had his fair share of "knockdown, drag-out, bleeding-knuckles battles" with GMs, Johannson says negotiating is about understanding the league-wide landscape first and then understanding the team's angle. There's a subtlety to the process.
"It's like docking a big boat. You better be really careful with everything before you get there or you're going to crash right into the dock," he says. "And Manny's great with that. Together, we get our players to understand what their leverage is now, and also what their leverage is in two years. It's multi-dimensional, these negotiations."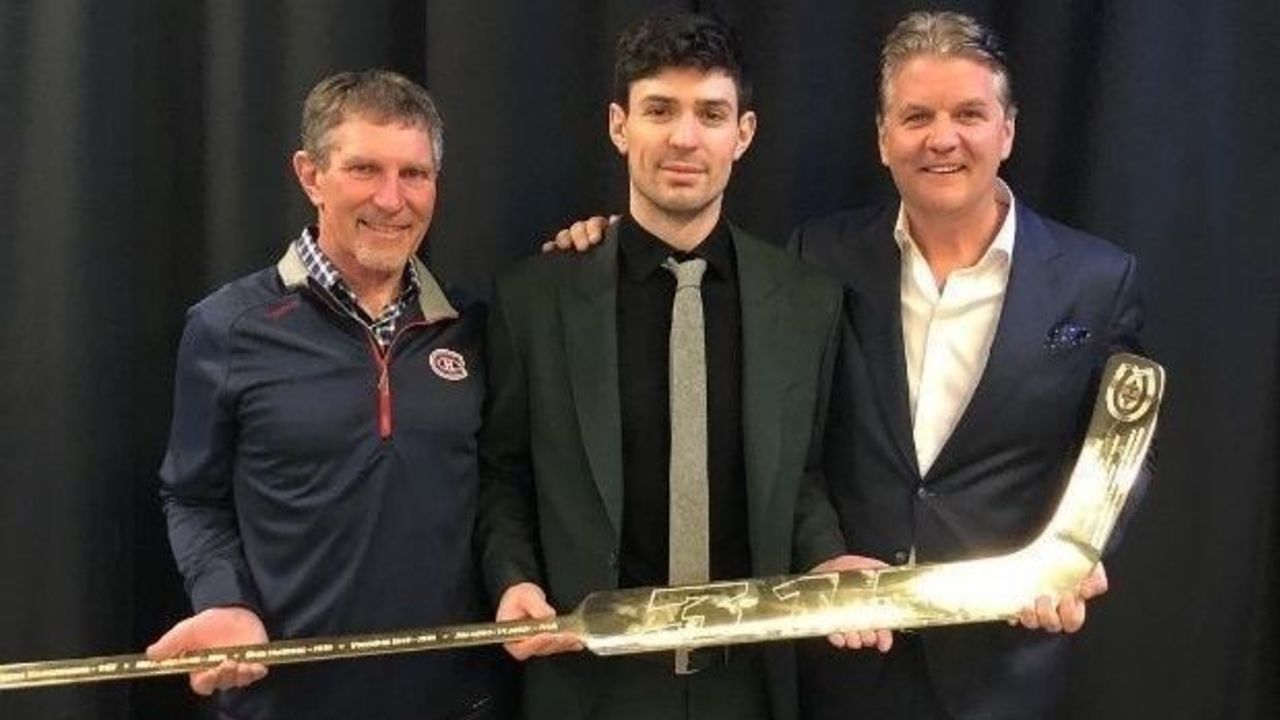 Johannson's a "water-off-a-duck's-back kind of guy," Morrissey says. "Nothing seems to bother him and that really resonates with players." And although he takes every issue seriously - big or small - he preaches patience, too.
"I always show our players the Amazon stock chart," Johannson says.
"Success isn't like this," he continues, using his index finger to draw an imaginary 90-degree line on a chart. "No, it's like this," he says, miming a 45-degree line.
"If you're Tesla and your stock just dropped 15%, it's not a good day for you. You're not walking around, saying, 'This is awesome!' You're like, 'Holy f---!' But you can't have success without failure. It's impossible. Do you need to manage it? Yes. But you also need to understand it's part of the process. Success is easy. Failure is hard."
An agent's day can sometimes feel like one long phone call. On this Wednesday in March, Johannson chats with at least 20 people, ranging from an NHL scout to a 17-year-old client's dad. He even manages to track down Sam Steel.
"I was just at Mikko Koivu's retirement," Johannson tells Steel. "They were putting his statistics up on the screen. He played 20,000 minutes. 20,000! Like, holy shit, that's a lot of minutes. We're usually talking about minutes like 11 minutes or 15 minutes, or you were almost 18 last game. And I'm like, boy, 20,000. That puts it in perspective, eh."
Steel took a puck to the face a few days prior, and Johannson is checking in.
"You realize, Sam, that most people who get four teeth knocked out will take a couple of days off. And you're back skating," Johannson says. "I love hockey players. For you guys, getting your teeth knocked out doesn't even count. It's like, 'Yeah, yeah, no problem.'"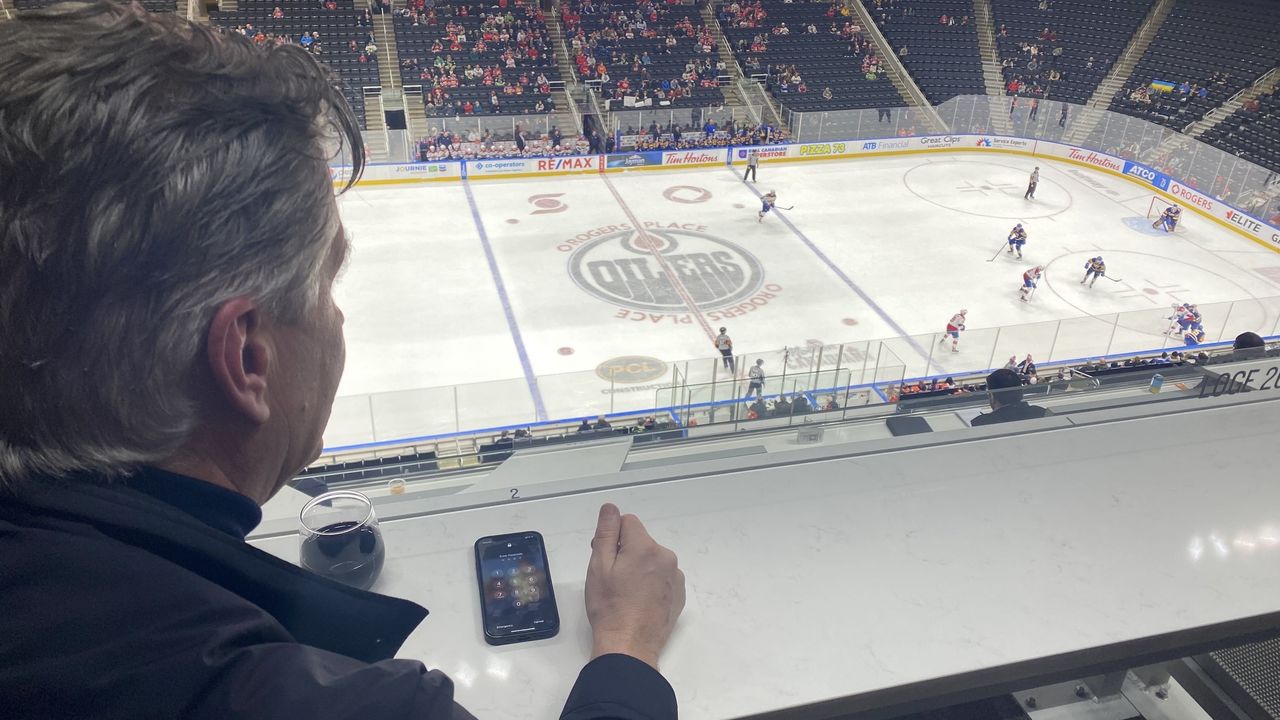 Johannson wraps up his work day watching the Blades-Oil Kings game at Rogers Place. He sips red wine as five TSC clients, including both starting goalies, compete on the ice surface below. Robins bags a hat trick, Crnkovic records three assists, and Maier gets the victory.
Big No. 6 on Edmonton is Luke Prokop, the first player under contract with an NHL team to come out as gay. "Going public, you could see the weight come off his shoulders. I could see it in his body language. He was holding it in." Johannson stood close when Prokop hit the "share" button on his historic Instagram post last summer.
After injuries killed his playing career, Johannson dabbled in hockey operations, coaching and managing in the WHL for a handful of years. Since becoming a full-time agent, he hasn't thought too much about life on that side of the business.
"I've never pursued it," he says.
Alongside Desousa and Bonner, Johannson, who is married and a dad to a 16-year-old girl, has poured his all into TSC.
"What we really have to offer is experience and perspective. We've been doing this a long time, and I've seen it work and not work for players," Johannson says before going off-script to deliver the punchline.
"It's all I do. It's not like I'm building a spaceship in my backyard, for f--- sakes. This is it. So if I don't know this, well, then I'm in trouble."
Part 1: Being an agent is far more complicated than negotiating contracts
Part 3: How will agents grow and innovate their businesses?
John Matisz is theScore's senior NHL writer. Follow John on Twitter (@MatiszJohn) or contact him via email (john.matisz@thescore.com).
Comments
✕
Part 2: The inner workings of a business day at a prominent agency
  Got something to say? Leave a comment below!