The Astros' secret is one many World Series winners share
Quinn Harris / Getty Images
The Houston Astros have a secret sauce. No, it's not banging on a trash can, though Chicago White Sox pitcher Ryan Tepera remains suspicious.
The Astros' crucial ingredient is actually pretty straightforward and tied to some of the most fundamental concepts of the game: When they swing, they don't often chase or miss. The common thread through all of their success - tainted or otherwise - is their identity as MLB's toughest team to strike out.
Houston currently owns the lowest strikeout rate in the majors, just as it did in 2017 and 2019 when it beat the Los Angeles Dodgers in one World Series and lost to the Washington Nationals in another. The Astros are again on the cusp of a World Series appearance, advancing to face the Boston Red Sox in the ALCS that begins Friday night. Houston made relatively easy work of the White Sox in their ALDS series, despite Chicago's staff boasting the top strikeout rate in the game.
Houston is the only major-league club to end fewer than 20% of its plate appearances with a strikeout this season (19.4%), a remarkable feat as the MLB strikeout rate continues to reach record heights on a near-annual basis. This season, 23.2% of major-league plate appearances ended in strikeouts. That rate was at nearly 25% of plate appearances - would-be record levels - before MLB cracked down on sticky stuff.
But the Astros have kept their strikeout rate below 20% in every season since 2017, the only club to do so. They own the highest zone contact rate in the majors this season (88%) and in combined seasons since 2017 (also 88%). This team strikes out like it's 1999.
While Houston's sign-stealing scandal taints its past achievements, the team's skill at putting the ball in play may explain more of its postseason success. After all, contact matters a lot in October.
Of the 116 World Series winners in history, 85 owned a strikeout rate better than the league average.
Fifteen of the last 20 World Series winners also had a strikeout rate better than league average. And when adjusting for league strikeout environment, the 2002 Anaheim Angels, 2015 Kansas City Royals, and 2017 Astros had three of the top five adjusted K rates this century. Each club won the World Series. A fourth top-five team, the 2019 Astros, lost in the Fall Classic.
According to FanGraphs, the Astros' adjusted strikeout rate in 2021 is 20% better than the league average, ranking fourth this century.
Since 2000, teams with fewer strikeouts have enjoyed a positive correlation in regular-season wins. But bat-to-ball skills are perhaps even more important in the postseason when pitching quality improves and the importance of avoiding outs increases.
Strikeouts are prized when selecting and rostering pitchers in this era of baseball. Pitchers are trying to produce more of them by adding velocity and creating designer breaking balls. What's better from a defensive perspective than keeping the ball out of play?
So shouldn't avoiding strikeouts be similarly prized among batters? Strikeouts are too often accepted as the cost of generating power in the modern era. But hitters like Justin Turner, Jose Ramirez, and J.D. Martinez - and several Astros bats - have added power over time without dramatically spiking their strikeout rates.
Given advances in pitching, it seems nearly impossible for the game to return to the strikeout rates of the 1980s or earlier. But perhaps teams should place greater emphasis on training bat-to-ball skills at both the minor- and major-league levels.
Astros outfielder Kyle Tucker, for instance, reduced his strikeout rate from 27.8% as a rookie in 2019 (72 plate appearances) to 20.2% in last year's pandemic-shortened season and 15.9% in 2021. Carlos Correa also reduced his K rate, dropping from 23.7% in 2018 to 18.1% this season.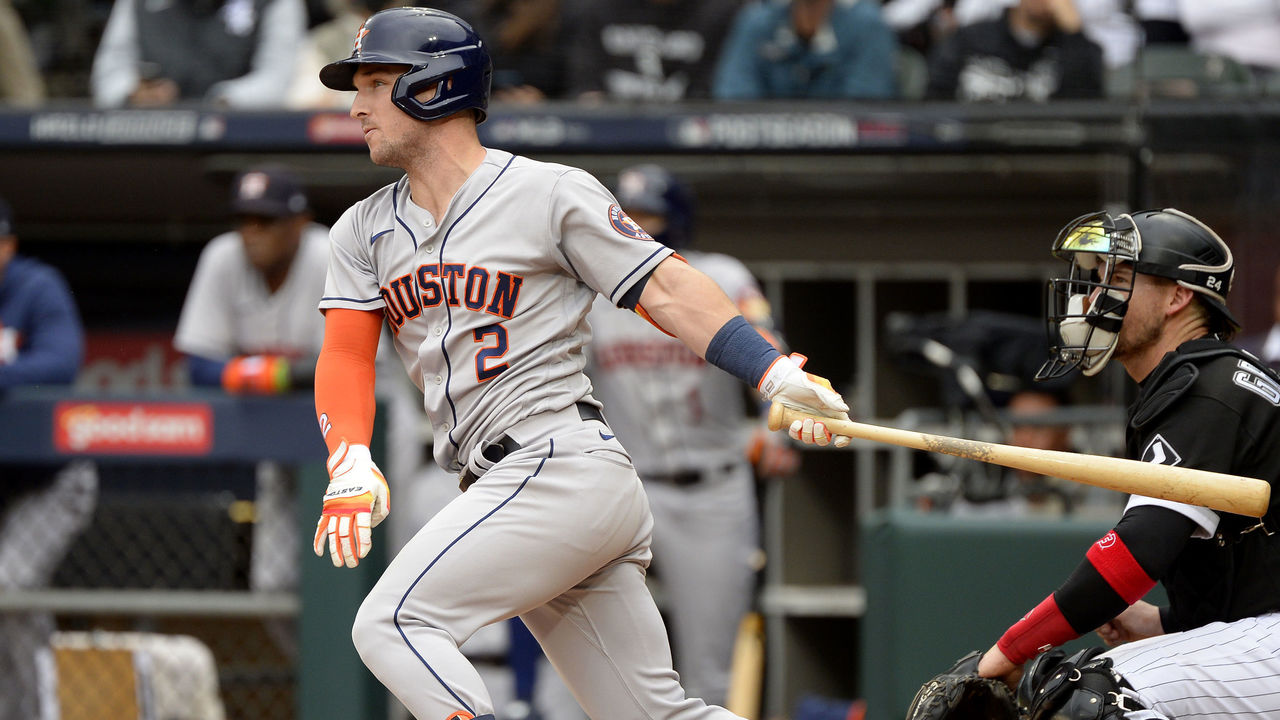 The Astros valued high-contact players like Alex Bregman in the draft and Michael Brantley in free agency. Jose Altuve and Yuli Gurriel showed rare bat-to-ball skills before they ever demonstrated power. Houston's minor-league affiliates combined for lower-than-average strikeout rates in 2017, 2018, and 2019, despite fielding hitters below each affiliate level's average age.
The Astros' legacy is blemished and complicated, but they have pushed player-development practices forward at the minor-league levels. They've tried to improve skills like plate discipline and contact quality, skills that some considered innate rather than teachable.
As noted in last week's piece on the San Francisco Giants' hitting training, the Astros took the unusual step of hiring Russ Steinhorn from Delaware State because of his hitting training practices; a Houston official had read a Sports Illustrated item outlining how Steinhorn's college program was using unusual training techniques to lead the NCAA in on-base percentage. Steinhorn later worked with Gabe Kapler in Philadelphia and is now with the St. Louis Cardinals organization.
The Astros have hired forward-thinking people like Steinhorn in positions throughout their organization, people whom other clubs then hired in hopes of replicating some of their practices. Houston has valued good swings and good decisions at the plate, and it's trained its players for those outcomes for years. While the regime has changed, many players remain - and the skills keep producing wins on the field.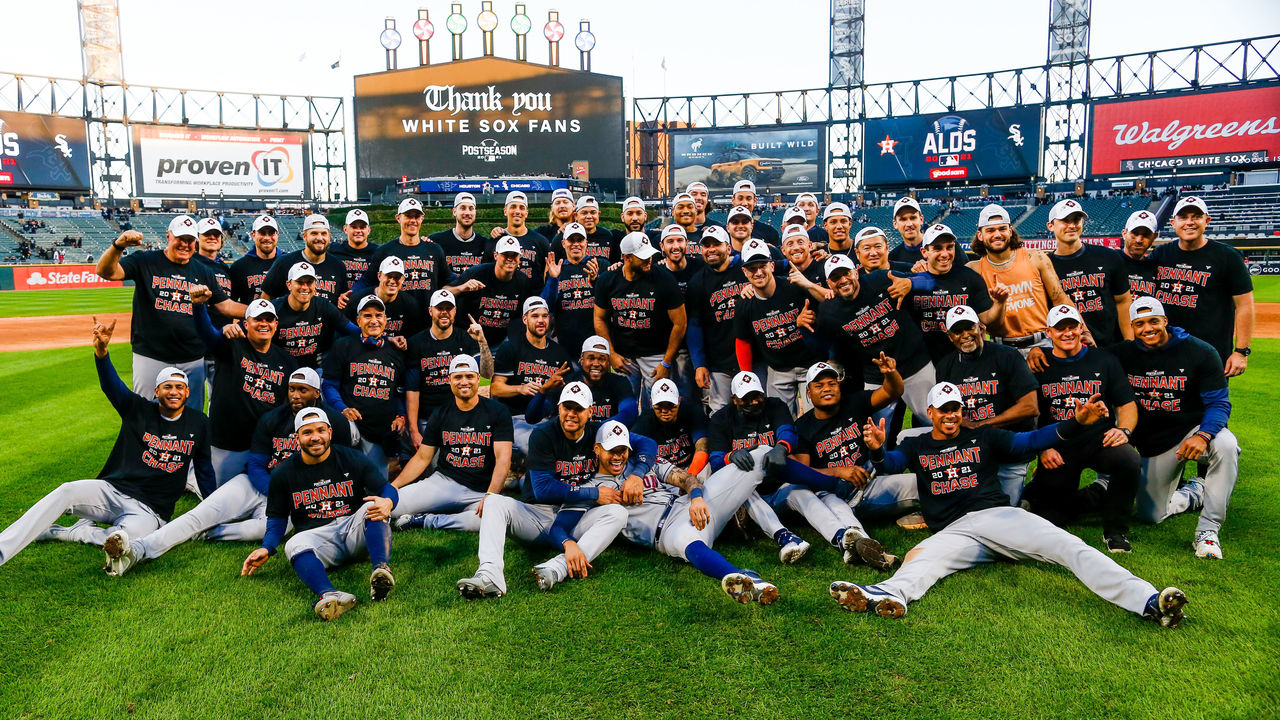 The Astros are little loved by fans beyond Houston. But they have a chance to show the world this October that their bat-to-ball skills are very real and make a big difference on the postseason stage. Though the taint of scandal may linger, perhaps the Astros can soon prove their bats are legitimate nonetheless.
Travis Sawchik is theScore's senior baseball writer.
Comments
✕
The Astros' secret is one many World Series winners share
  Got something to say? Leave a comment below!