Why not these Blazers?
Steph Chambers / Getty Images
It's no secret this has been a turbulent offseason for the Trail Blazers after a first-round loss to a badly hobbled Denver team (one that started a backcourt of Facundo Campazzo and Austin Rivers for the entire series) put everyone in the organization on edge.
Following that dispiriting loss, general manager Neil Olshey insisted there wasn't anything wrong with the roster he constructed, which finished 29th in defensive efficiency during the regular season and then allowed nearly 123 points per 100 possessions to the shorthanded Nuggets in the playoffs. Olshey pointed to the coaching staff's utilization of the roster as the central issue when explaining why he relieved Terry Stotts of his duties after nine mostly successful years at the helm.
Portland hired Chauncey Billups as Stotts' replacement after the team conducted an opaque (and by some accounts insufficient) internal investigation into the resurfaced sexual assault allegations made against Billups in 1997. The Blazers handled their new coach's introduction, and questions about his past, about as poorly as they could have. The backlash from fans and sexual assault survivors swiftly ensued.
Amid the turmoil, Damian Lillard reportedly came to the brink of asking out of Portland. He seemingly stepped back from the ledge (though he denied ever seriously pondering the trade demand) while laying out some conditions regarding the team's future.
"I think the best way to put it is just to be more urgent," Lillard told reporters. "Be more urgent about what our next step is and how we move forward. We have a lot of pride about, 'We've made the playoffs all these years.' … But I just think we've reached that point where we're like, 'OK, but it's not enough.' Do we want to win it all? Do we actually want to do that? Then we've got to do things to show that. Put action behind that desire to win at that level."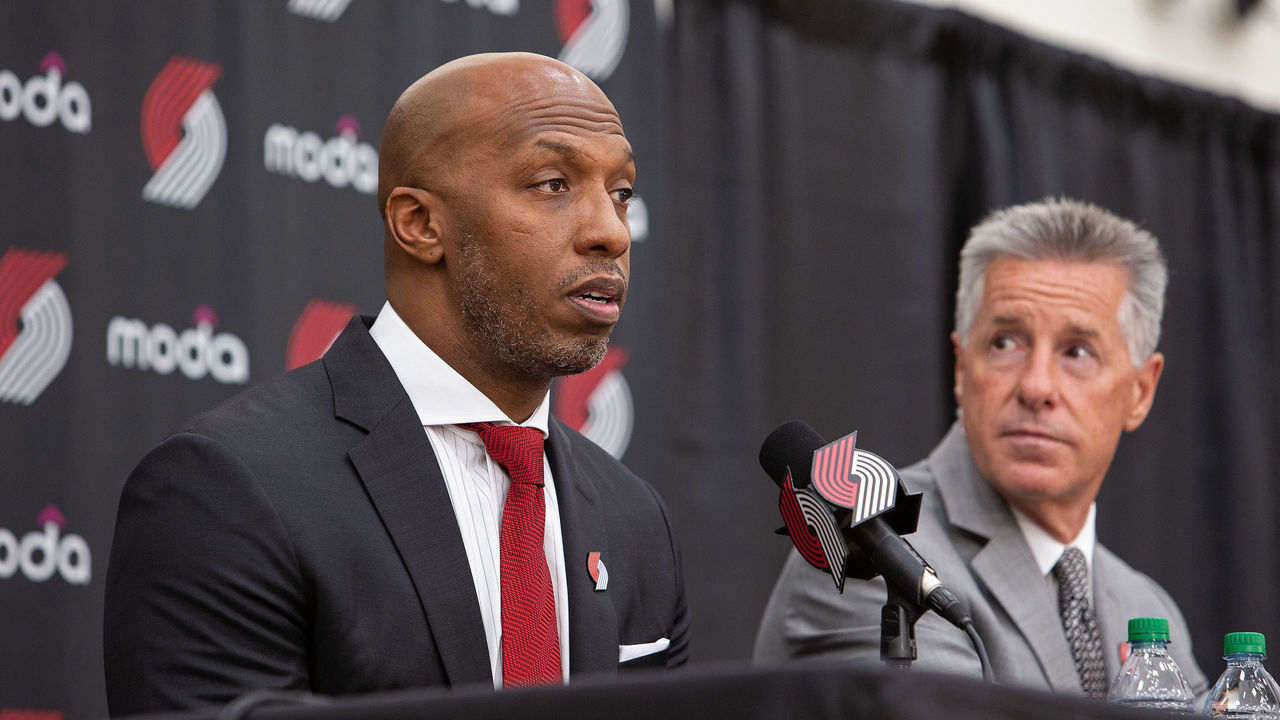 At first glance, the Blazers' personnel changes this offseason didn't seem to rise to the level of urgency that Lillard demanded. Their biggest roster moves were signing Cody Zeller to a minimum deal and trading Derrick Jones Jr. and a first-round pick for Larry Nance. They also scooped up Tony Snell, Patrick Patterson, Ben McLemore, Marquese Chriss, and Dennis Smith Jr., which reads like a who's who of NBA reclamation projects. Is any of that enough to convince Lillard to recommit? Are those marginal moves really going to vault Portland from first-round fodder into the stratum of contenders?
Honestly, they might.
For starters, the Blazers should benefit to some extent from addition by subtraction. They were a good team overall last year, despite handicapping themselves by giving a boatload of minutes to some extremely poor defenders, namely Carmelo Anthony and Enes Kanter. The team's defensive rating with starting center Jusuf Nurkic on the floor (108.2) would've equated to the fifth-best mark in the league. It was even better when Nurkic and Robert Covington (last year's big offseason addition and would-be defensive panacea) shared the court. Portland essentially swapped out that pair's porous backups - Kanter and Melo - for Zeller (a solid defender) and Nance (an excellent one).
And it's not like those two are zeroes at the offensive end. Zeller's a savvy screen-setter and heady passer who consistently makes productive plays when he slips into space, and he can be a great pick-and-roll partner for a dynamic, pull-up-oriented guard. Just ask Kemba Walker. Nance brings that same passing acumen with more bounce, finishing ability, and stretch. He shot a career-best 36% from 3-point range on 3.3 attempts per game last season.
Those guys are probably better served playing off of the starters than anchoring bench groups, but they'll have opportunities to do the former, to some extent. The Blazers can stagger Lillard and CJ McCollum's minutes to keep a creator on the floor at almost all times, and their transitional units should be miles better than they were last season. The team may miss Kanter's hellacious offensive rebounding and interior scoring, along with Anthony's sneaky-great 3-point shooting and ability to create for himself in a pinch. But those things weren't as important to Portland as shoring up its defense (particularly off the bench) and juicing its secondary playmaking.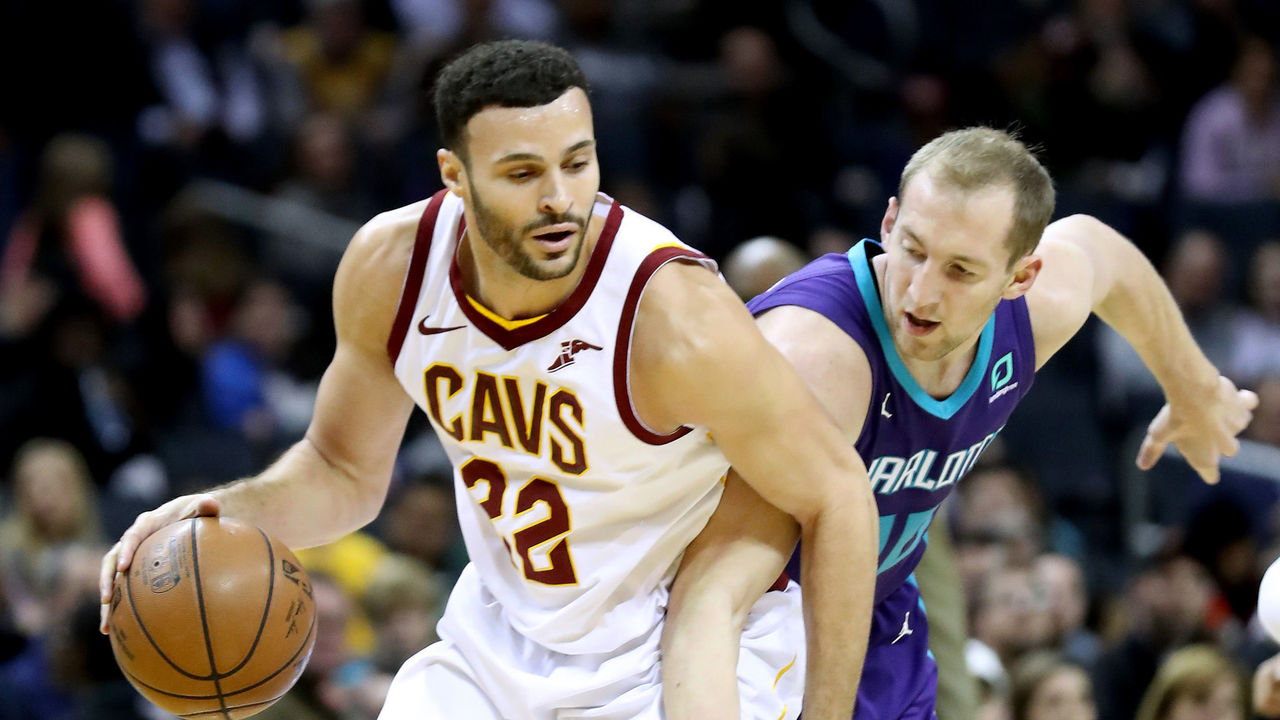 McCollum took a lot of flak for his poor playoff performance and was subsequently the subject of offseason trade speculation, as he seems to be every year. That makes sense: if the Blazers are ever going to make a significant roster move without trading Lillard, McCollum's the guy who will have to go.
But it's worth remembering, before suffering a broken foot that cost him 25 games last season, McCollum was playing the best basketball of his career, upping his 3-point volume, off-the-dribble efficiency, and playmaking acuity. He averaged 26.7 points on 62% true shooting with a 5-to-1 assist-to-turnover ratio. What if Portland gets that McCollum for an entire season?
The Blazers fanfic that's so eager to shove him out the door in exchange for a defense-first wing tends to overlook the value of McCollum's self-creation and the importance of having multiple high-level ball-handlers in today's NBA. There's a reason this team posted a top-three offensive rating in each of the last three years, and it's not just because of Lillard.
Another important consideration that should be pointed out is the Blazers will have Norman Powell - a significant upgrade over Gary Trent Jr. - for the full season. Powell is a deadly spot-up shooter and an explosive downhill attacker who slotted in nicely next to Lillard and McCollum. He managed to capitalize on the on-ball gravity those two provided by either drilling catch-and-shoot threes or cleaving a path through tilted defenses from the second side.
After arriving in a deadline-day deal from Toronto, Powell played in 27 games for Portland and featured in the team's starting five with Lillard, McCollum, Covington, and Nurkic. That group outscored opponents by 13.4 points per 100 possessions and produced elite marks on both sides of the ball. Even in the disappointing Nuggets series, the starters' success held up. That unit won its 112 minutes by 47 points in the six-game defeat.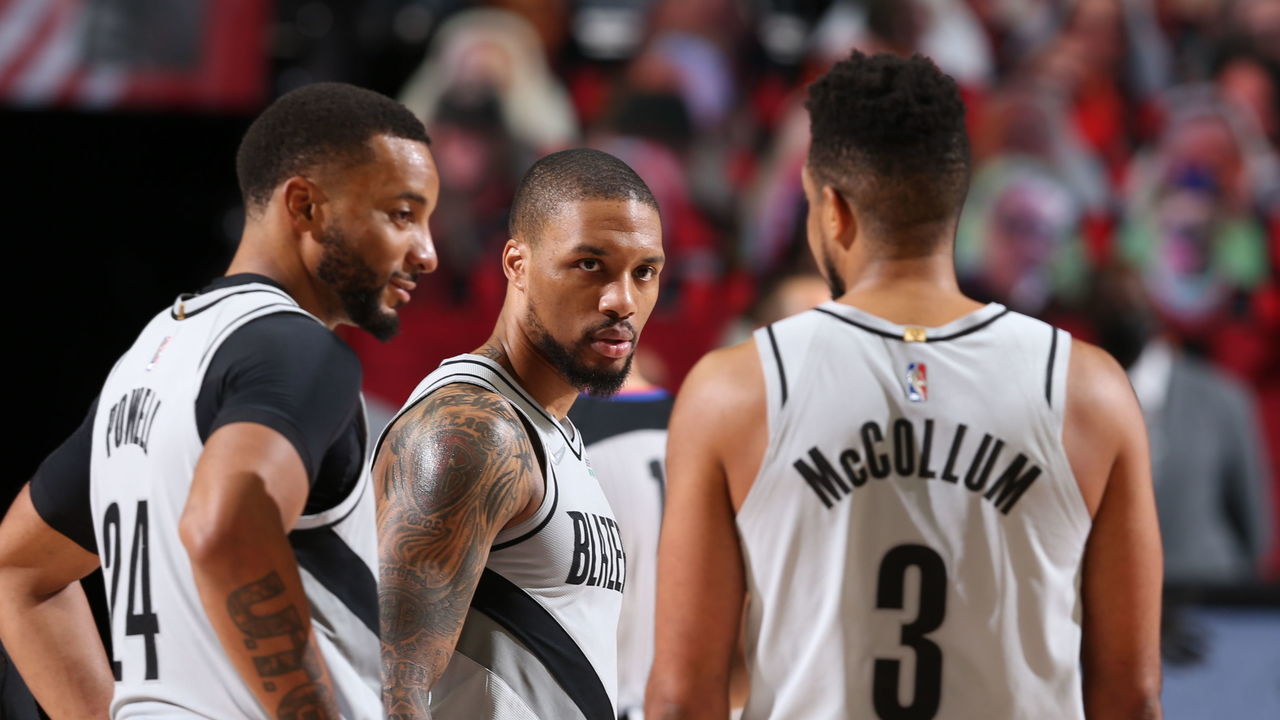 If the Blazers feel that lineup is too small and defensively challenged for a particular matchup, Nance gives them the option to switch things up and start him, Covington, and Nurkic together. Both Nance and Covington are optimized at the 4, but either can handle the 3 for stretches. Portland can also downsize if a situation demands it, which will be much more defensively viable with a Covington-Nance frontcourt than it was with a Covington-Melo frontcourt - a look that surrendered a disastrous 116.9 points per 100 possessions during the regular season and 121.1 in the playoffs. Playing the 5 would also allow Nance to showcase his skills as a short roller.
As for Billups, the Blazers ensured there will be discomfort and lingering questions surrounding his coaching tenure for as long as it lasts. Those questions should remain front of mind. But if we're simply talking about Portland's on-court performance, the coaching change could bring about improvement. Billups is extremely well-respected among players and was one of the smartest two-way guards of his generation during his playing days. Nurkic has already spoken about how much Billups has helped him since being hired. A fresh set of eyes can often be the solution to longstanding problems.
Of course, the Blazers are still a flawed team. Even with the Nance and Zeller additions, the depth isn't great. The bench could remain a problem, especially if backup point guard Anfernee Simons can't make meaningful strides as a defender, playmaker, and inside-the-arc scorer in his fourth season. The defense, on the whole, will struggle to approach league average as long as Lillard and McCollum are the starting backcourt. But the offense should be good enough that being passable at the other end can suffice to contend.
Perhaps most importantly, the Western Conference feels wide-open right now. There are a few very good teams that should be a cut above Portland, like Utah, L.A., and Phoenix. But with major injuries to Kawhi Leonard and Jamal Murray, uncertainty regarding the new-look Lakers and old-look Warriors, roster stasis in Dallas, and no ascendent young team looking primed to jump up a few rungs on the ladder, there's an opportunity for a cohesive and experienced team like the Blazers to catch lightning in a bottle and sneak up on a weakened field.
That doesn't mean Portland will win the championship, but a run to the conference finals feels well within the realm of possibility. And with Lillard and McCollum both on the wrong side of 30, a damning dearth of prospect capital on the roster, and immense pressure on the whole organization to appease its antsy superstar, this iteration of the Blazers may not get a better chance than this.
Comments
✕
Why not these Blazers?
  Got something to say? Leave a comment below!