A Thomas-Spieth playoff and 5 more Masters predictions
Harry How / Getty Images Sport / Getty
Like every Masters Tournament, the 2021 edition surely will not disappoint. There is an abundance of compelling storylines and big names peaking at the right time, setting the stage for four thrilling days of golf from Augusta National.
Here are seven predictions for what's about to unfold.
Winning score above 283 (5-under)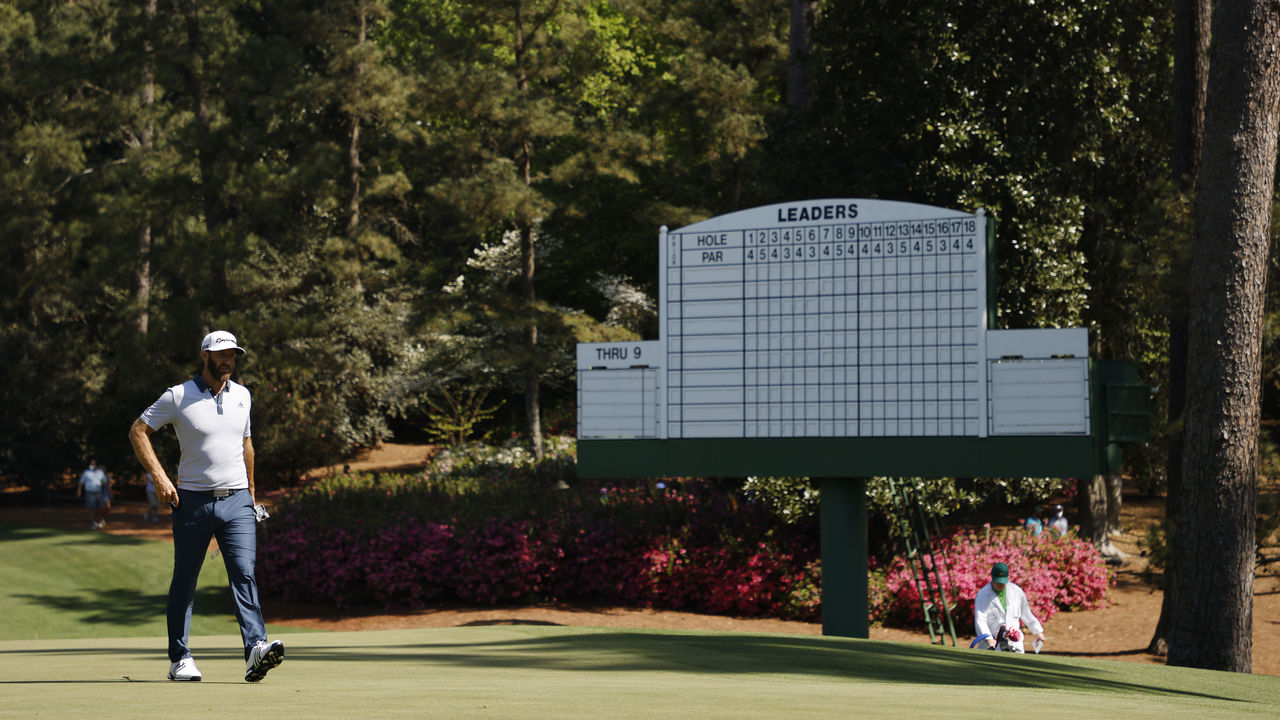 Early accounts from the grounds of Augusta National indicate the course is going to play extremely difficult, and Dustin Johnson's scoring record of 20-under will easily remain intact.
"You don't often see it like this on a Monday, but in my memory, 2007 had the firmest greens I think I've played here in my years," Adam Scott said Monday.
"Zach (Johnson) won. But in the practice round, I actually remember being on the 16th green with Greg Norman and poured some water on the slope and the water just trickled all the way across and off the green. It never got absorbed. That stood out for me. I didn't do that today, but it looks kind of similar."
Zach Johnson won with a score of 1-over in 2007. Augusta is unlikely to play that hard with only moderate winds in the forecast, but a winning score worse than 5-under would make the 2021 edition the second-toughest Masters test since 1987.
Mickelson makes noise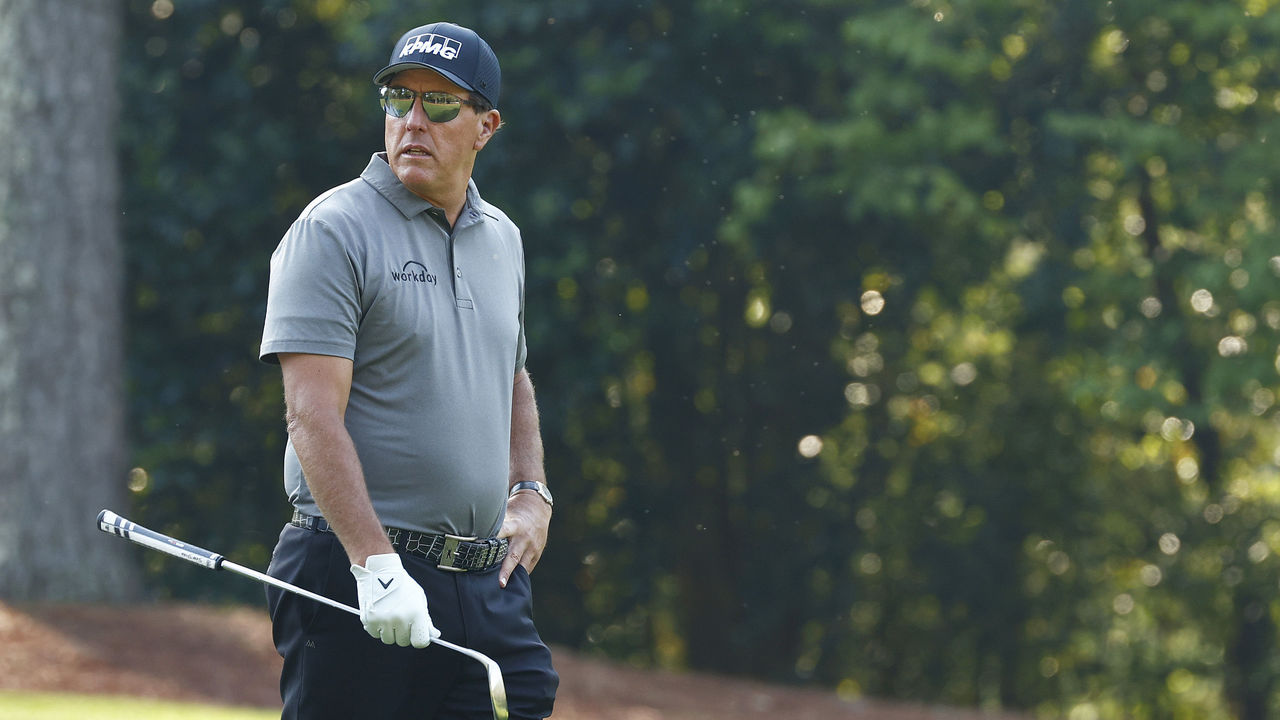 Phil Mickelson's experience at Augusta National will give him a huge advantage given how firm the greens are expected to be. No one is more creative around the greens, and a good short game will be a key to success if getting the ball to stop on the putting surfaces proves challenging.
Surprisingly, the 50-year-old has turned in some decent results leading up to the Masters. He's gained strokes off the tee and through approach shots in three straight tournaments. If that continues, Mickelson will make things interesting with a later-than-expected tee time Sunday.
Koepka misses cut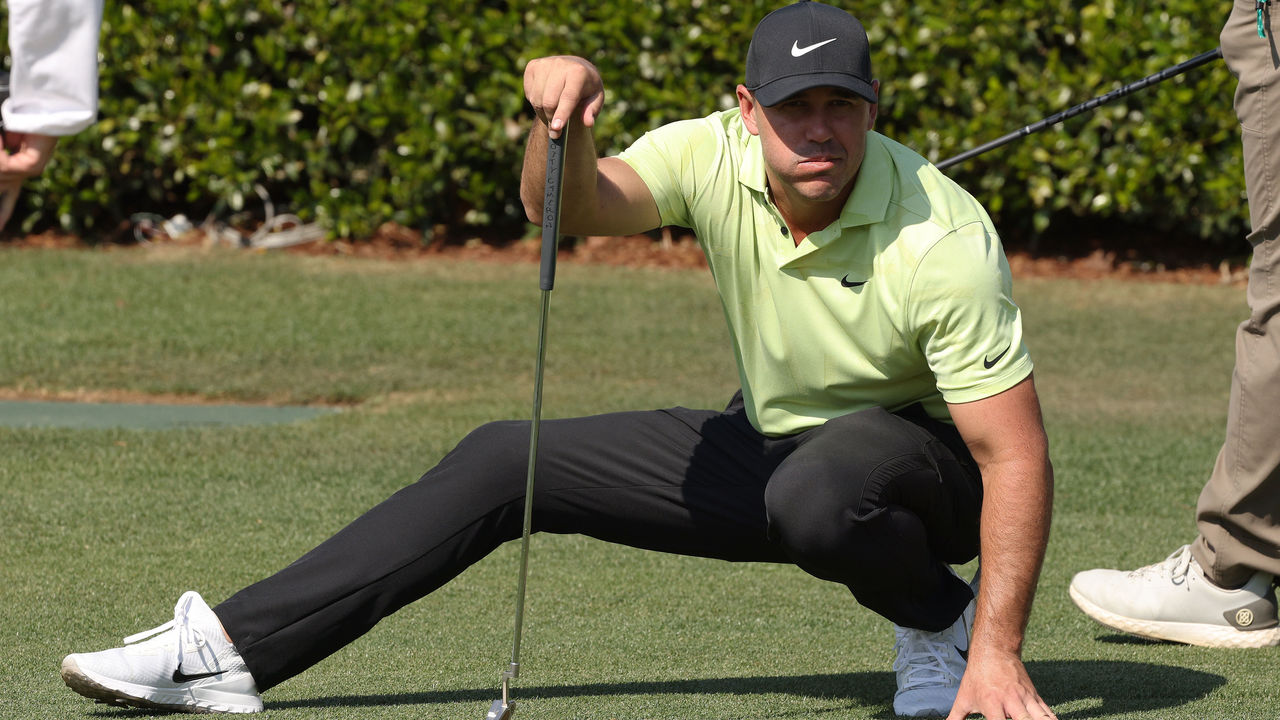 Brooks Koepka is clearly not 100% healthy. The four-time major winner underwent right knee surgery less than a month ago and it's still causing him discomfort on the course - so much so that he is unable to bend the joint when he goes down to read putts.
He said his knee bothers him the most when walking up and down hills, and Augusta National is perhaps the hilliest course that PGA TOUR pros visit. Koepka spent time this week scoping the flattest areas on the course to walk, so he may take some very strange paths to his next shot.
It's easy to see a scenario where Koepka packs his bags Friday because the pain becomes too much of a burden to overcome, which is rare for him as he's made the cut in 24 of the 26 major championships he's played.
Bryson's putter fails him again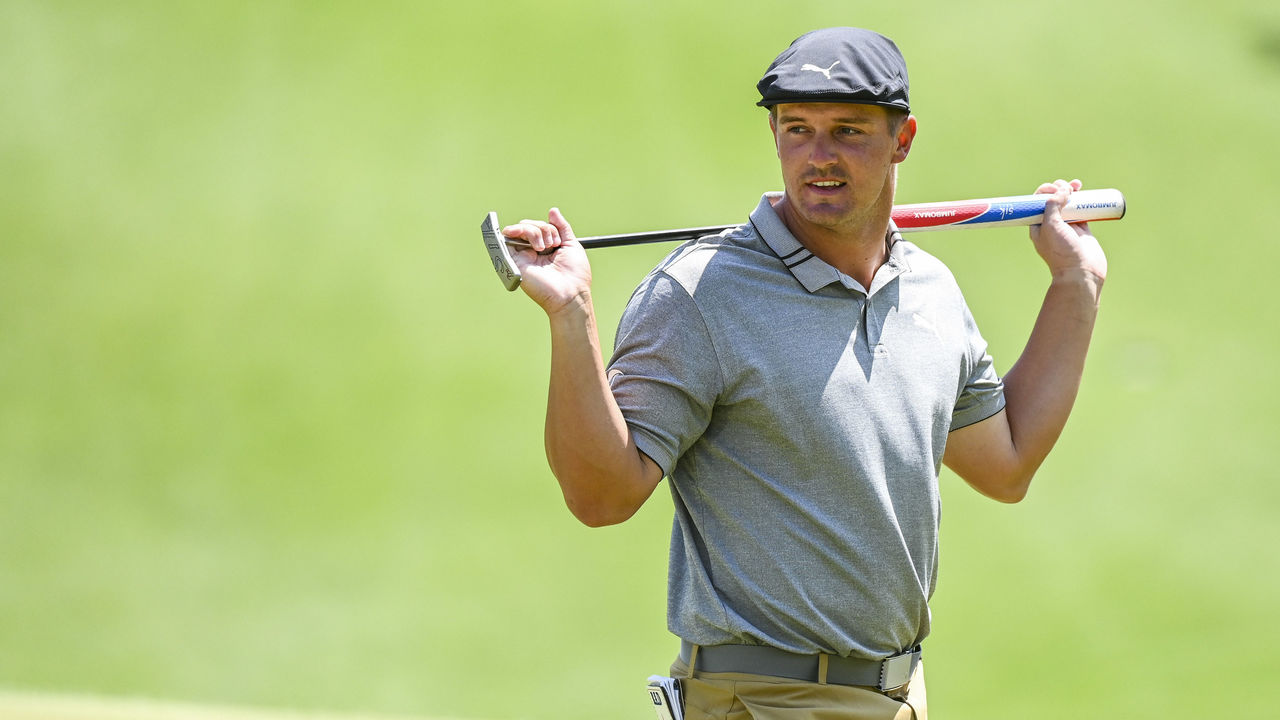 There's a scenario where Bryson DeChambeau wins the Masters by a handful of shots. However, there's another scenario where the same club that's let him down in past appearances at Augusta does so again.
Since he made his debut in 2016, DeChambeau ranks 70th in strokes gained: putting of the 76 players who have played at least 10 rounds at Augusta National, according to the 15th Club's Justin Ray.
The reason may be simple: No greens-reading books are allowed at the Masters and DeChambeau uses one religiously when calculating the speed and break of putts during standard PGA TOUR stops. Without his handy book, the reigning U.S. Open champ will have to visualize and get creative on the greens, which hasn't gone very well for him in the past.
Zalatoris flirts with breaking first-timer curse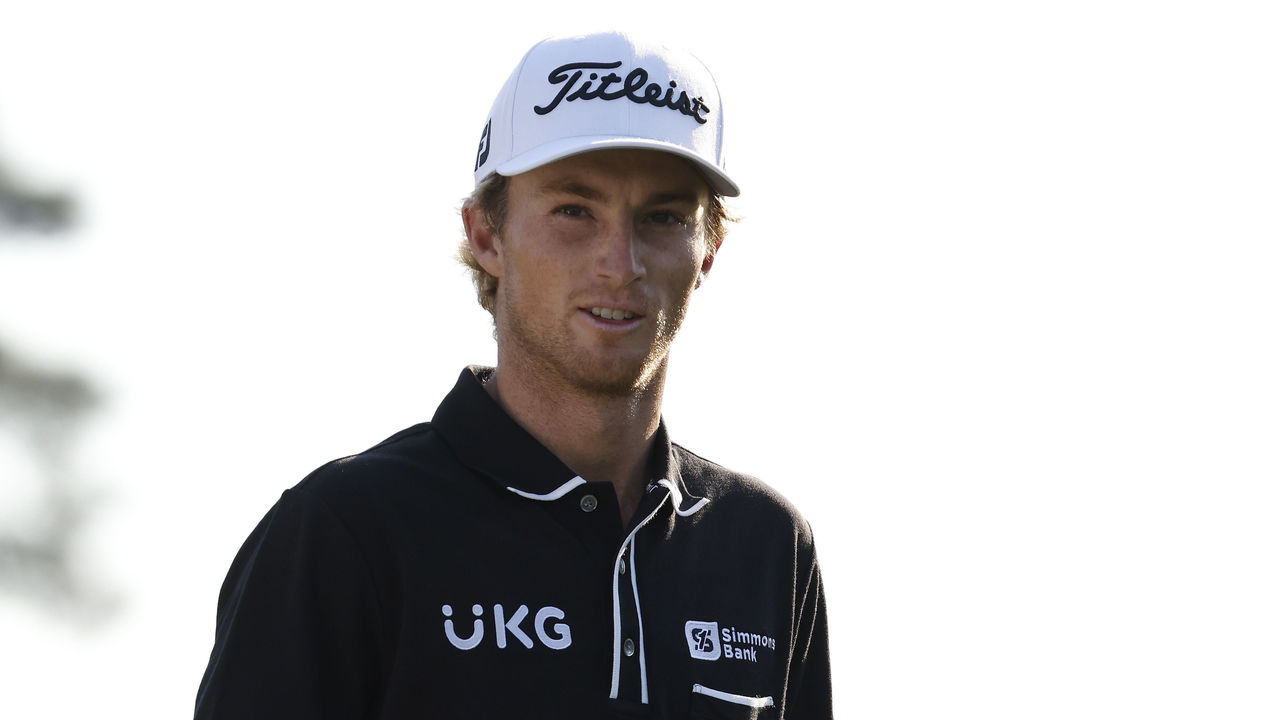 Augusta National does not treat first-timers very well. It's a tricky course that takes years to figure out; there's a reason that Fuzzy Zoeller is the only golfer to win in their first Masters appearance since 1979. But Will Zalatoris will come close to breaking the curse, similar to Sungjae Im's good run in 2020.
Zalatoris has impressed on every big stage in his young career. The PGA TOUR rookie tied for sixth at the 2020 U.S. Open while he was still a Korn Ferry Tour member and quickly earned special temporary membership on the main circuit. He recorded top-15 finishes in three marquee events this season (Farmers Insurance Open, Genesis Invitational, and Arnold Palmer Invitational) and is already one of the best ball-strikers on TOUR.
Lock in Zalatoris as top debutant because he will be near the top of the leaderboard all week long.
Spieth loses in a playoff ...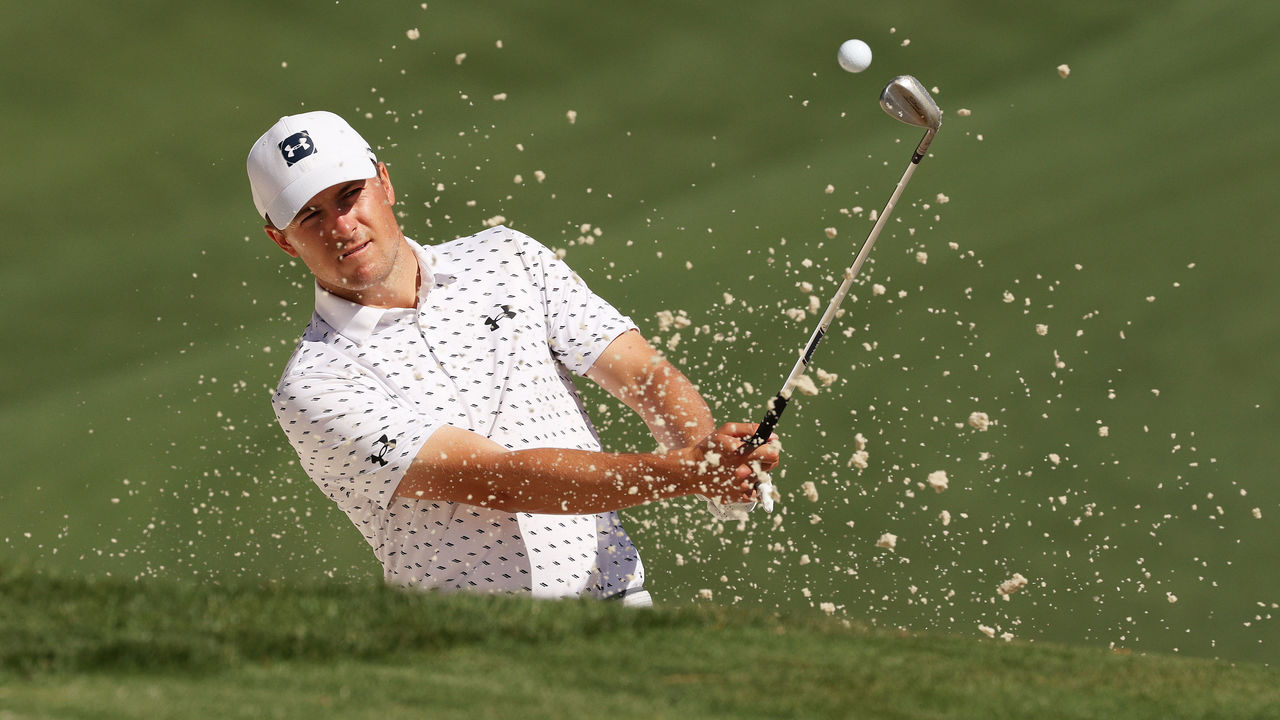 Jordan Spieth is oozing with confidence after his victory at the Texas Open snapped a four-year winless drought. The dangerous thing is, Spieth doesn't even need to be playing well to perform at Augusta.
In 2018 he came third and in 2019 he tied for 21st, both during a period of his career that we'll look back on as his "slump." The most encouraging aspect of his resurgence is the fact that Spieth has quickly become one of the best iron players in the world, and he's not churning out top-tier results by relying solely on his short game and putting.
To say Spieth will win for the second straight week in a row might be a bit of a stretch, but it's possible he will come really close. There have only been six playoffs since 2000, so it feels as though we're due.
... to Justin Thomas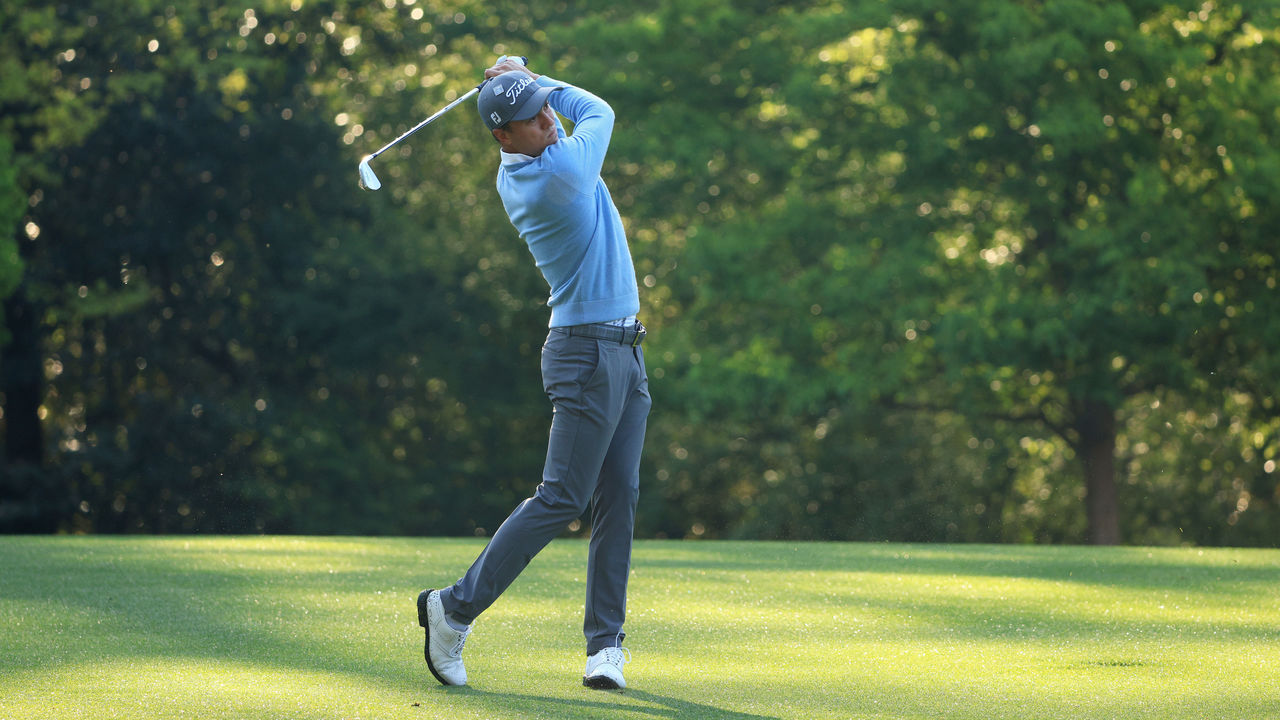 And there it is. Justin Thomas will be the 2021 Masters champion, becoming the first golfer to win the Players Championship and claim a green jacket in the same year since Tiger Woods did it in 2001.
The 27-year-old Thomas got somewhat close in November before some errant shots on the back nine during Round 3 spoiled his chances of catching Dustin Johnson. Still, he's improved his result each year at Augusta, and although there isn't much room to go up after coming fourth in 2020, he'll get the job done.
He's the best iron player in today's game, and with the expected firmness of the greens this week, precision on approach play will be even more crucial. Missing your target by a yard or two can be the difference between a birdie or bogey at Augusta, and no one is better at hitting their spots than Thomas.
Comments
✕
A Thomas-Spieth playoff and 5 more Masters predictions
  Got something to say? Leave a comment below!