Get ready for a wild offseason of NFL quarterback movement
Photo illustration by Nick Roy / theScore / Getty Images
Note: Article was published prior to the reported trade sending Matthew Stafford to the Los Angeles Rams.
Super Bowl LV is still eight days away, but forget all that: The bye-week news cycle was stuffed with stories about quarterbacks who won't play in next weekend's big game. The dominant theme of the offseason will be the game of quarterback musical chairs that's about to begin. What to expect? Glad you asked.
How many QBs are we talking about here?
Put it this way: There's been smoke surrounding Deshaun Watson, Matt Stafford, Aaron Rodgers, Cam Newton, Ben Roethlisberger, Tua Tagovailoa, Sam Darnold, Dak Prescott, Carson Wentz, Drew Brees, Teddy Bridgewater, Alex Smith, Mitch Trubisky, Jimmy Garoppolo, Derek Carr, Jared Goff, Jameis Winston, and Ryan Fitzpatrick. There could be others, too.
Not all of that smoke indicates a fire; a good number of these QBs could stay put, and a lot of possible movement is conditional on other factors. But the league has a quarterback surplus, and the music's about to start. After it stops, the landscape of the league could look considerably different.
What do you mean by other factors?
Retirements, trades, free agency, the draft. Trades can happen at any time, but they won't become official until March 17, which is also the first day of free agency. And the draft isn't until April 29.
Are the Texans really going to trade Deshaun Watson?
They don't want to trade him, and it would be an outright crime if they did, but Watson might be able to force their hand. He wants out, and he has a no-trade clause that allows him to effectively dictate where he might get shipped. A lot depends on how far he wants to take this.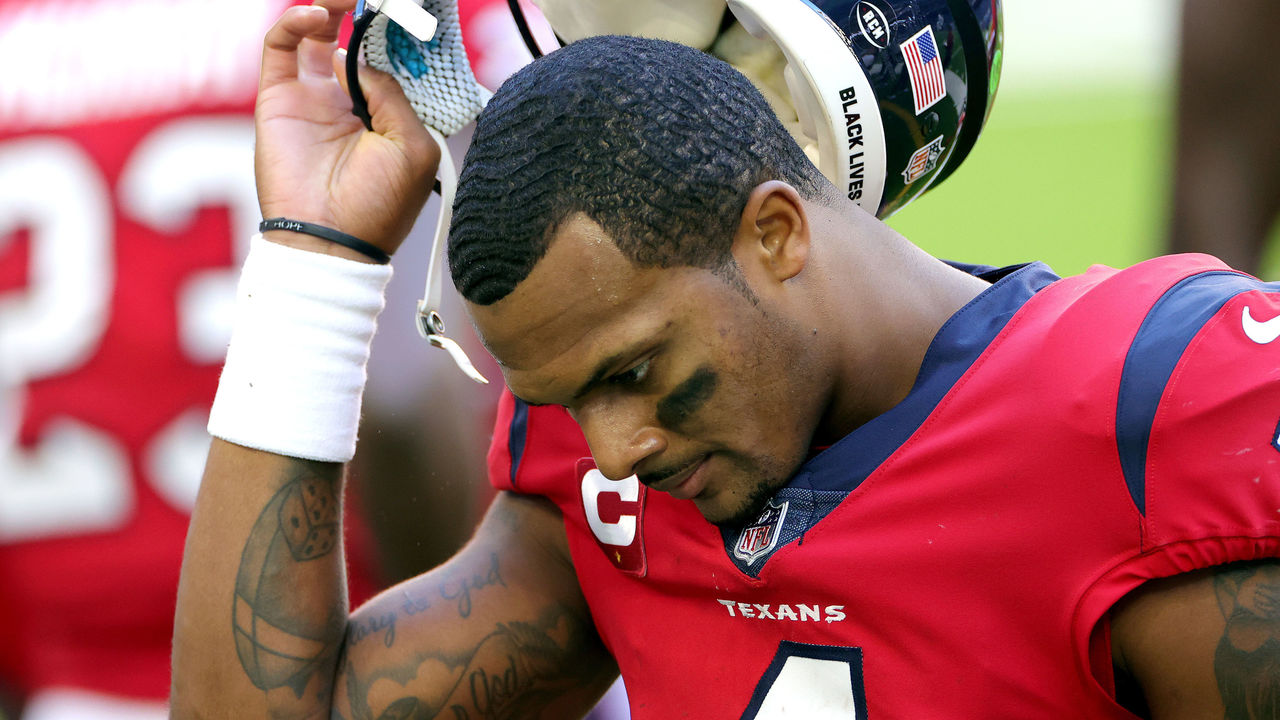 How so?
Mike Sando of The Athletic talked to some league people who told him that the best way for Watson to create leverage is to simply refuse to play. He'd have to be willing to skip mandatory stuff like training camp, which would involve fines for each day he's absent, and he'd even miss game checks once the season starts. But that's obviously months away.
The other big factor is the offers that Houston receives, because there is no doubt teams will be calling. The Jets, for example, have a total of four first-round picks in the next two drafts. If - and this is strictly for the sake of discussion - New York was to somehow offer those four first-rounders, would that be enough for the Texans to bite?
Houston just went 4-12 with Watson. Is he really that -
Don't go there. Just don't. Of course he's that good. Watson has the fifth-best expected points added per play since he entered the league in 2017. He also had the sixth-best EPA/play in 2020 despite playing on a lousy team. The Texans have let him down. They basically spent two years without a general manager while making one ruinous transaction after another. And Cal McNair, their failson owner, seems strangely captivated by a shady "character coach" named Jack Easterby, who has been their executive vice president of football operations for about a year.
McNair also promised to seek Watson's input on the team's next head coach and GM, and then didn't. I recommend reading the two stories that Jenny Vrentas and Greg Bishop wrote about all this for Sports Illustrated. I also suggest you listen to JJ Watt:
What's up with Matthew Stafford?
Stafford and the Lions agreed it's best for both sides if he's traded. Detroit's new regime has to sift through the rubble of its roster, and a rebuild is in order. There's no reason for Stafford to stick around.
Stafford, who will be 33, has two years remaining on a contract that will pay him $20 million in 2021 and $23 million in 2022, according to Over the Cap, with zero guarantees - a bargain relative to the top of the quarterback market.
He's also still got a lot left. Stafford has always been productive, but the Lions have always been, well, the Lions. So he ought to have a handful of trade suitors.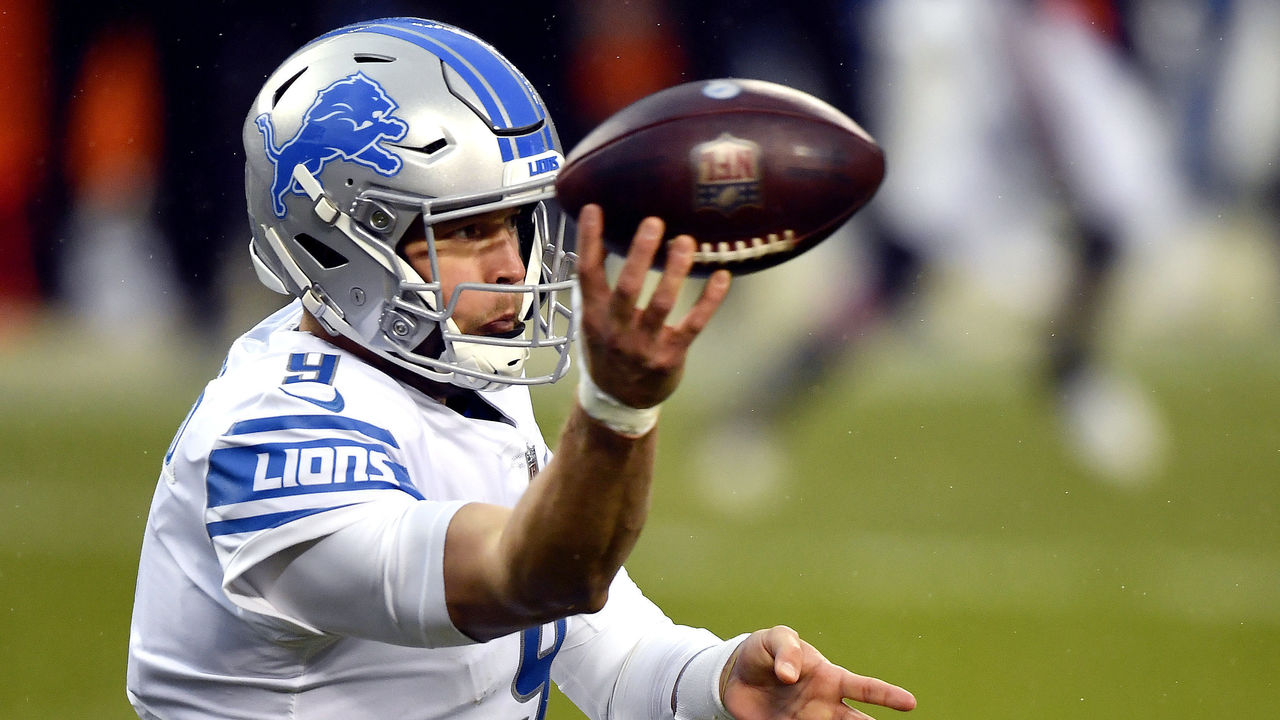 Such as?
The Colts seem like the most obvious spot for Stafford. Philip Rivers just retired, and they've got a very good offensive line, a solid roster, and more than $60 million in salary-cap space. But the Broncos, 49ers, Patriots, and Washington all seem like good fits. The Saints could be, too, if Drew Brees retires. But the Saints' cap situation for 2021 is an absolute disaster. And ESPN's Jeremy Fowler reported Friday evening that the Rams are a "viable contender" to get Stafford.
The Rams? Don't they have Goff? And isn't Goff on a huge contract?
Yes and yes. But both head coach Sean McVay and GM Les Snead were notably noncommittal when asked this week about Goff. Then The Athletic's Jourdan Rodrigue reported that L.A. has talked to multiple teams about dealing him.
Why?
Goff's performance has waned since Super Bowl LIII. He's thrown 29 interceptions over his last 31 regular-season starts, and the 26-year-old is just 24th in EPA/play since the start of the 2019 season. He's been good for McVay's scheme, but Goff tends to struggle once his first read is taken away.
As for Goff's contract, the Rams would need to eat $22.2 million in dead money for bonuses already paid if they trade him, according to Over the Cap. That would certainly complicate bringing in Stafford and his current contract, though L.A. could also rework the veteran's deal if it doesn't want the two passers taking up $42.2 million of the club's 2021 cap resources.
Wait. You mentioned Aaron Rodgers. Will he be leaving Green Bay?
Don't bet on it. Rodgers created some chatter after Sunday's loss to the Bucs by suggesting that his future was uncertain. That got the click-farm industrial complex to speculate whether he'll be playing next year for, say, the Steelers. (He won't be.)
Then came the report that Rodgers wants a new contract before Packers CEO Mark Murphy threw cold water on the possibility of the future Hall of Famer leaving Green Bay. Rodgers has three years remaining on the extension he signed in 2018, with nothing guaranteed, per Over the Cap. The only thing to monitor is whether he indeed tries to leverage something groundbreaking like a player option or pegging his salary to a percentage of the cap. But with Jordan Love entering Year 2 of his rookie deal, you should really keep an eye on Rodgers after the 2021 season, not now.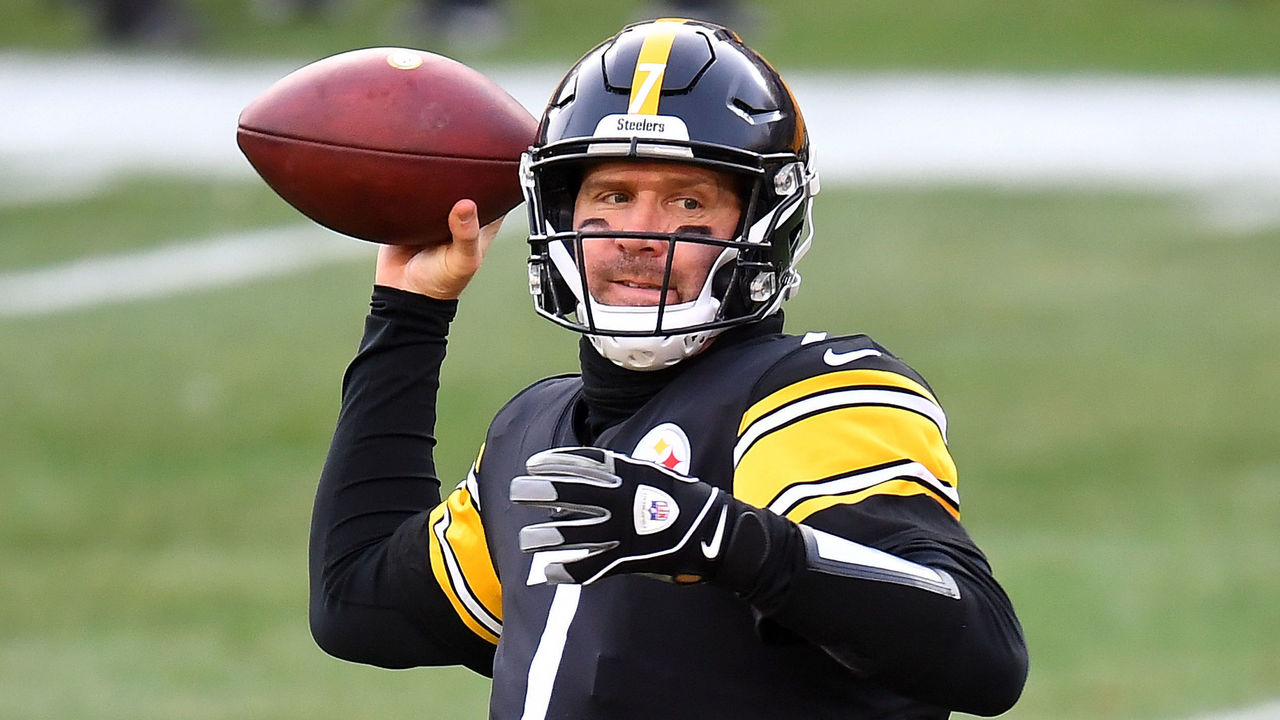 What about Ben Roethlisberger?
Roethlisberger and Steelers owner Art Rooney II both provided some clarity this week by saying the quarterback will have to restructure his contract. He's scheduled to count $41.25 million against the cap, but $22.5 million of that is the accounting for money he's already been paid. Roethlisberger is due a $15-million roster bonus March 19, plus $4 million in salary. But because 2021 is the last year of his deal, the Steelers won't be able to push the cap impact into the future without giving him a new contract.
Wait. What?
Yep. The Steelers' most likely course will be to convert all but $1.075 million (the veteran salary minimum) of the $19 million he's owed in 2021 into a signing bonus and then give Roethlisberger a four-year extension. The catch will be to make that deal void at the end of the 2021 league year next March, which would allow him to retire after this season.
This structure, which Steelers Depot first suggested months ago, would allow Roethlisberger's $17.925 million in bonus conversion to be prorated against the cap through 2025, which comes to $3.585 million per year. That would bring his 2021 cap number to $26.91 million (a cap savings of roughly $15 million). Once he retires, the remaining $14.34 million would apply to the team's cap as dead money in 2022, when the cap will presumably be a bit higher.
A deal can just … void like that?
Yep. It's an accounting gimmick that's permitted by the collective bargaining agreement. The Patriots used voidable years with Tom Brady's last deal in New England, and the Saints have often used them with Brees.
What about all of those other QBs you mentioned? Garoppolo?
Garoppolo missed 23 of a possible 48 starts in his three full seasons with San Francisco due to injuries. He also struggles when he has to make a play outside of the offense's structure. Garoppolo's contract has no guarantees left, and the 49ers would take on a dead money charge of just $2.8 million if they cut him. It could happen.
Niners head coach Kyle Shanahan is one of the game's best play designers, so if he thinks someone like, say, Darnold can be salvaged in a new setting away from the Jets, a trade like that is possible.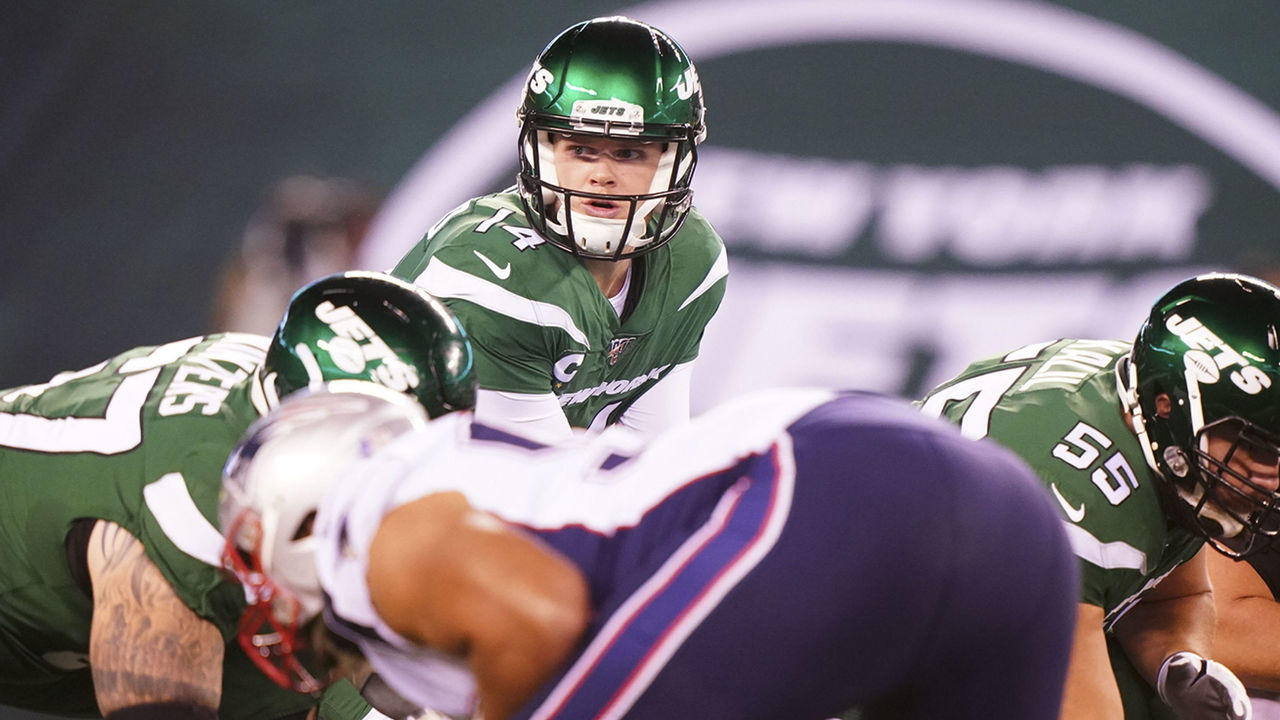 So the Jets are going to deal Darnold?
Maybe? Everything hinges on their internal evaluation of Darnold and how they weigh it against what they can do with the draft's No. 2 pick, including their assessment of every non-Trevor Lawrence quarterback option. But Darnold still has a year of cost control, so he's certainly a trade option - and other teams (49ers? Rams? Bears?) may view him as a dude who'd be better served by the right support structure.
What about Dak Prescott?
It's difficult to imagine the Cowboys moving on here, because what are their options? Dallas could give him the extension he should have gotten two years ago, or it could franchise him at a cost of $37.7 million in cash and cap. No matter what, it's virtually impossible to envision Prescott playing anywhere else next season.
Tua? Really?
Anything's possible. The Dolphins have the No. 3 pick and selecting another QB is not out of the question. As with the Jets, much of this is conditional on their internal evaluations of Tagovailoa and their draft options - especially since they still don't have an offensive coordinator. But the decision to draft a QB could mean Tagovailoa gets traded. Also, Fitzpatrick is a free agent again. Do they let him walk?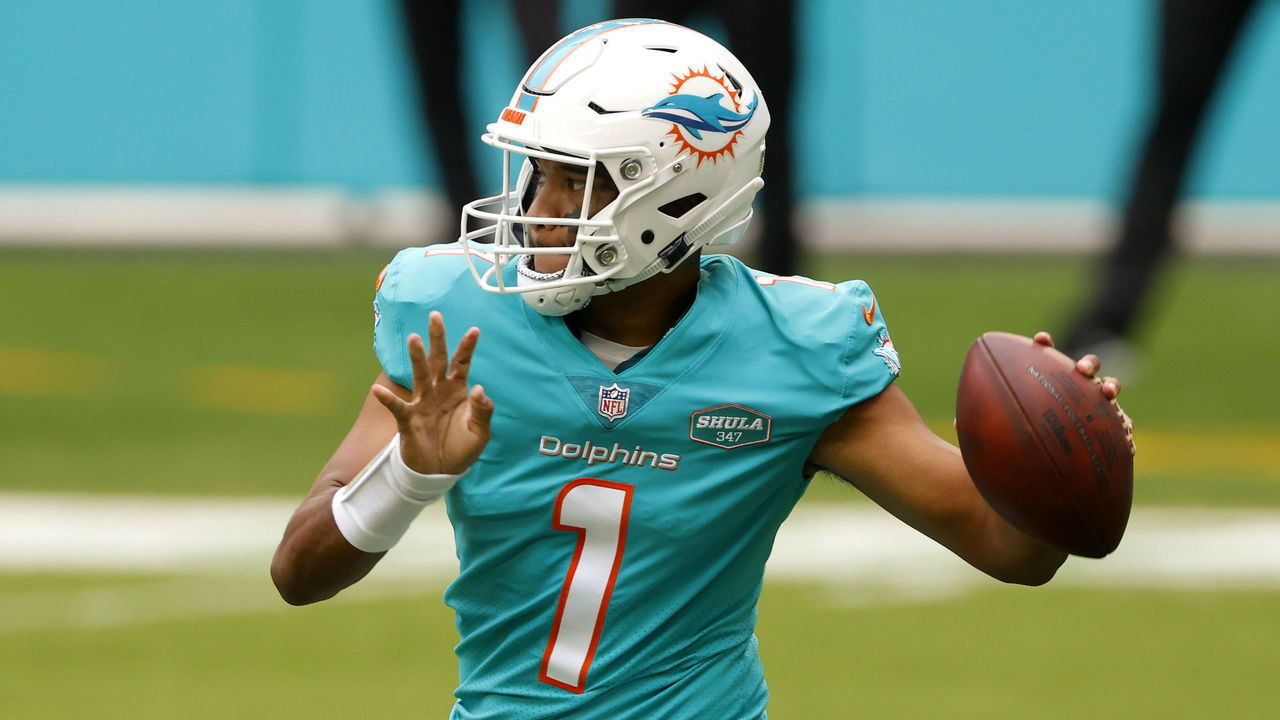 Cam Newton?
It's tough to say what his market will be after he had such a rough year with the Patriots on a low-cost contract, but it's hard to see New England bringing him back. And then what do the Patriots do?
I was going to ask you that.
It all depends on when the music stops on a lot of these other guys - and a lot of them are in situations that are tough to gauge. The Eagles seemed to settle the Wentz question by firing Doug Pederson (also, Wentz's contract can't be moved). Bridgewater's got a $20-million dead-money charge and $10 million in guarantees coming to him, so it's tough to envision the Panthers cutting him. But Derek Carr's got no guarantees left and he'd cost just $2.5 million in dead money if the Raiders moved on, with Marcus Mariota already in the fold. Winston? Trubisky? Who's to say. Just know that - whee! - a lot of quarterbacks are about to be on the move.
Dom Cosentino is a senior features writer at theScore.