Offseason grades: Hawks highlight Southeast Division moves
Todd Kirkland / Getty Images Sport / Getty
Between a flurry of draft-day trades and now a breakneck free agency period, it's no easy task to remember exactly where players landed. Not only does theScore have each team's moves listed in one place, our news editors have also graded every organization's offseason so far.
Atlantic | Central | Southeast
Northwest | Pacific | Southwest
The Southeast Division has recently been one of the NBA's weakest groupings. Only two teams have finished above .500 in the division over the last two seasons, but that could change in 2020-21.
Here are the Southeast's offseason grades:
Miami Heat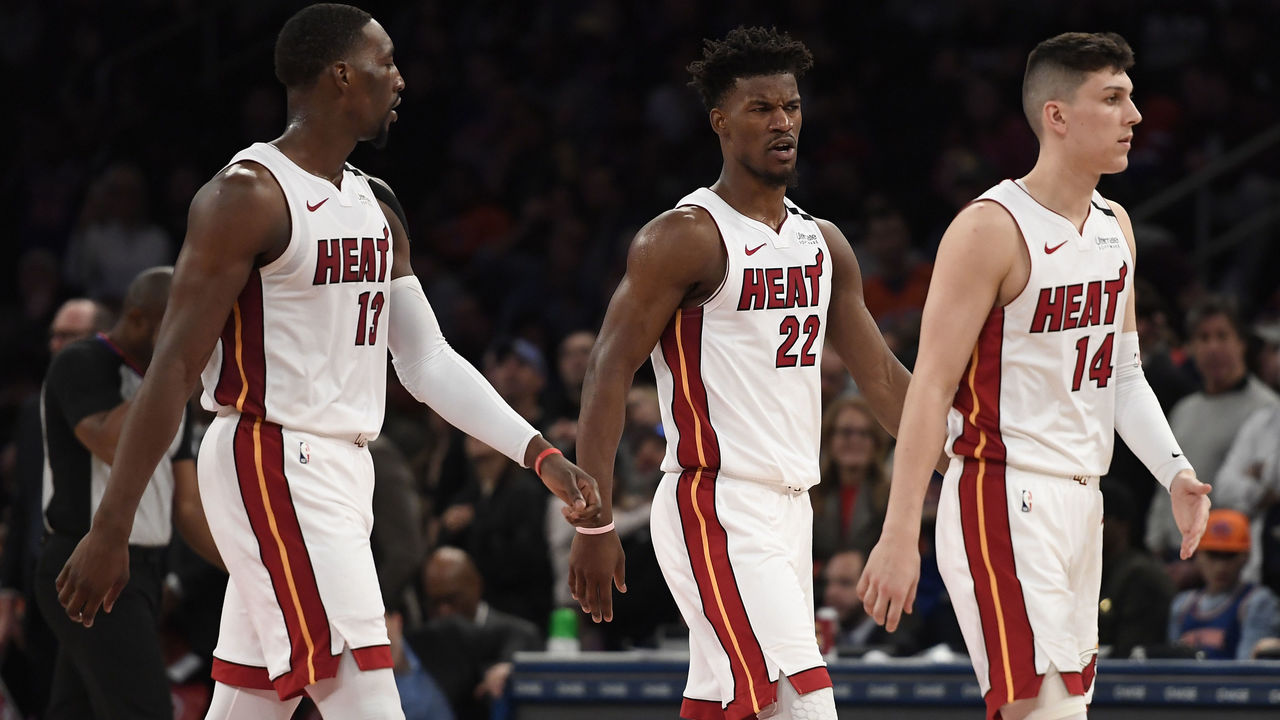 Last season: 44-29 (.603)
Departed: Jae Crowder (PHX), Derrick Jones Jr. (POR), Solomon Hill (ATL), Kyle Alexander (FA)
Drafted: Precious Achiuwa (No. 20)
Re-signed: Bam Adebayo, Goran Dragic, Meyers Leonard, Udonis Haslem, Gabe Vincent
Added: Avery Bradley (LAL), Maurice Harkless (NYK), Paul Eboua (UDFA), Breein Tyree (UDFA)
The defending Eastern Conference champs saw little roster turnover in their very short offseason, choosing instead to lock up All-Star big man Adebayo to a five-year extension while re-signing Dragic and Leonard.
The Adebayo move restricts the Heat's ability to potentially sign Giannis Antetokounmpo as a free agent next summer but since the two players share the same agent, Miami may know something others don't.
Bradley is a good depth addition for the Heat's backcourt and No. 20 overall pick Achiuwa is the type of talent that can play impactful rotation minutes at the four or five right away.
Miami became the first No. 5 seed ever to reach the NBA Finals last season. With Jimmy Butler still in his prime - and Abedayo and Tyler Herro about to enter theirs - the division remains the Heat's to lose.
Grade: B
Orlando Magic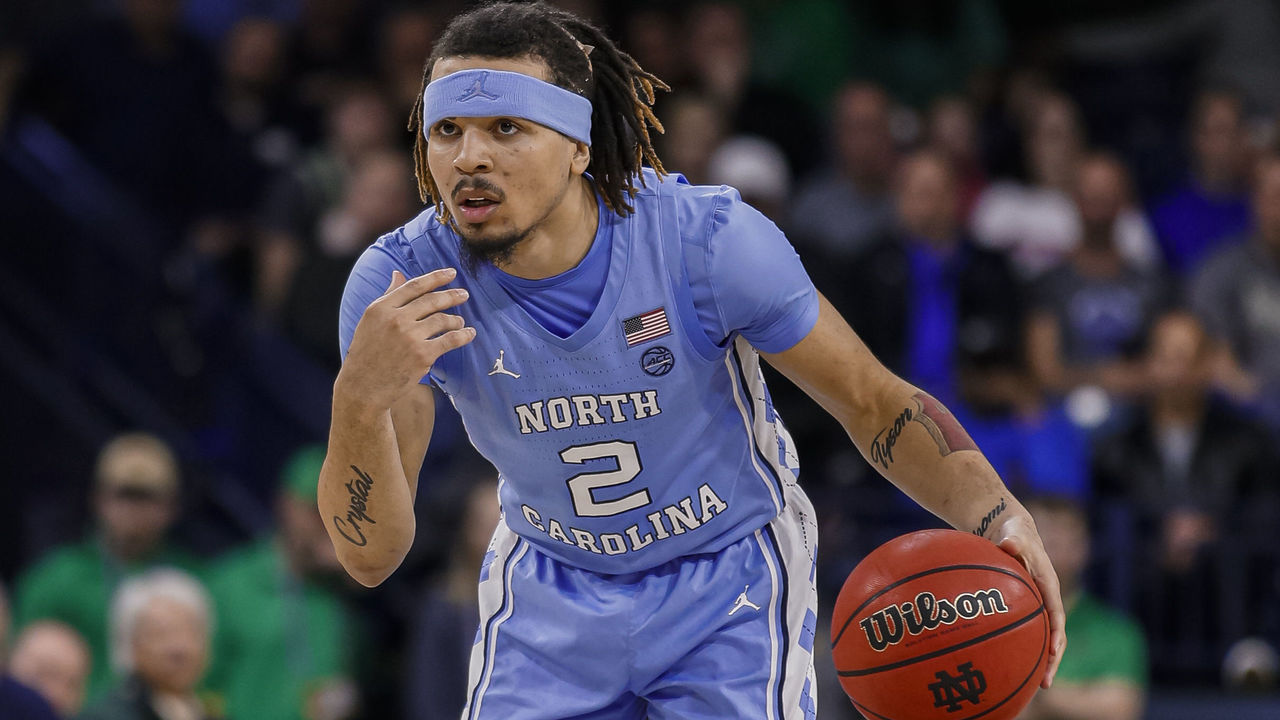 Last season: 33-40 (.452)
Departed: D.J. Augustin (MIL), Wes Iwundu (DAL), B.J. Johnson (PHX), Melvin Frazier Jr. (FA), Vic Law (FA)
Drafted: Cole Anthony (No. 15)
Re-signed: Michael Carter-Williams, James Ennis, Gary Clark
Added: Dwayne Bacon (CHA), Jordan Bone (DET), Karim Mane (UDFA)
No roster in the NBA feels more stagnant than the Magic's. The team appears poised to enter its third straight season of competing for a bottom-two playoff spot - and not much else.
Orlando could use a major shakeup, and Bacon, this offseason's primary addition, does not meet that qualification and letting go of 25-year-old Iwundu could arguably be a mistake following his solid production in the bubble last campaign.
The Magic also lost their best pick-and-roll operator in Augustin and gained a score-first point guard in Anthony. The No. 15 pick's draft stock would likely have been higher had he not been injured during his lone year at North Carolina.
Orlando also gets de-facto rookie forward Chuma Okeke in uniform this season after missing all of last year with a torn ACL.
Grade: D
Charlotte Hornets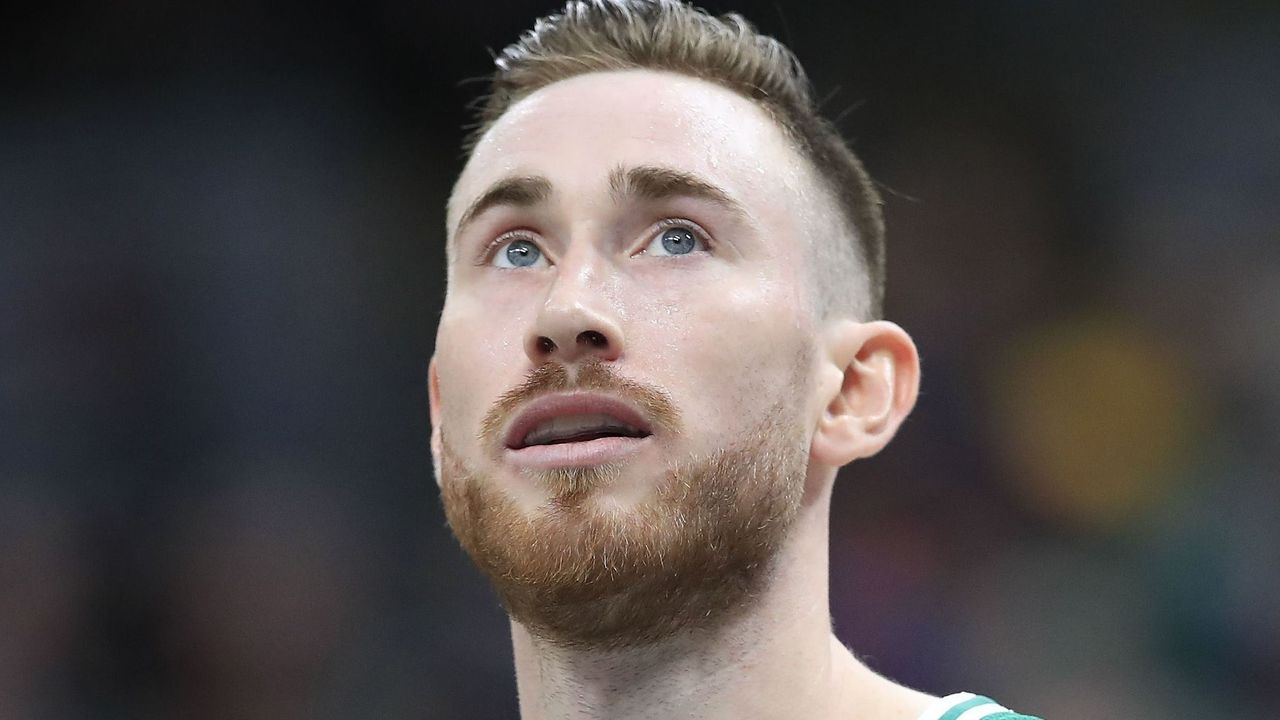 Last season: 23-42 (.354)
Departed: Nicolas Batum (waived), Willy Hernangomez (NOP), Dwayne Bacon (ORL)
Drafted: LaMelo Ball (No. 3), Vernon Carey (No. 32), Nick Richards (No. 42 via NOP), Grant Riller (No. 56)
Re-signed: Bismack Biyombo
Added: Gordon Hayward (BOS), Javin DeLaurier (UDFA), Nate Darling (UDFA)
Hornets owner Michael Jordan finally got his man more than six years after he inked Hayward to an offer sheet, which the Utah Jazz matched. The difference now, of course, is Hayward is on Charlotte's books for $120 million until he's 34.
Forgetting about the back end of that contract, however, adding Hayward and drafting Ball can be construed as positive moves for the Hornets. The team was also finally able to waive Batum and stretch his remaining contract while handling the negligible losses of Hernangomez and Bacon.
Ball's arrival and Devonte' Graham's continued rise raise questions about Terry Rozier's future, but the latter has a tradable contract.
Grade: C+
Washington Wizards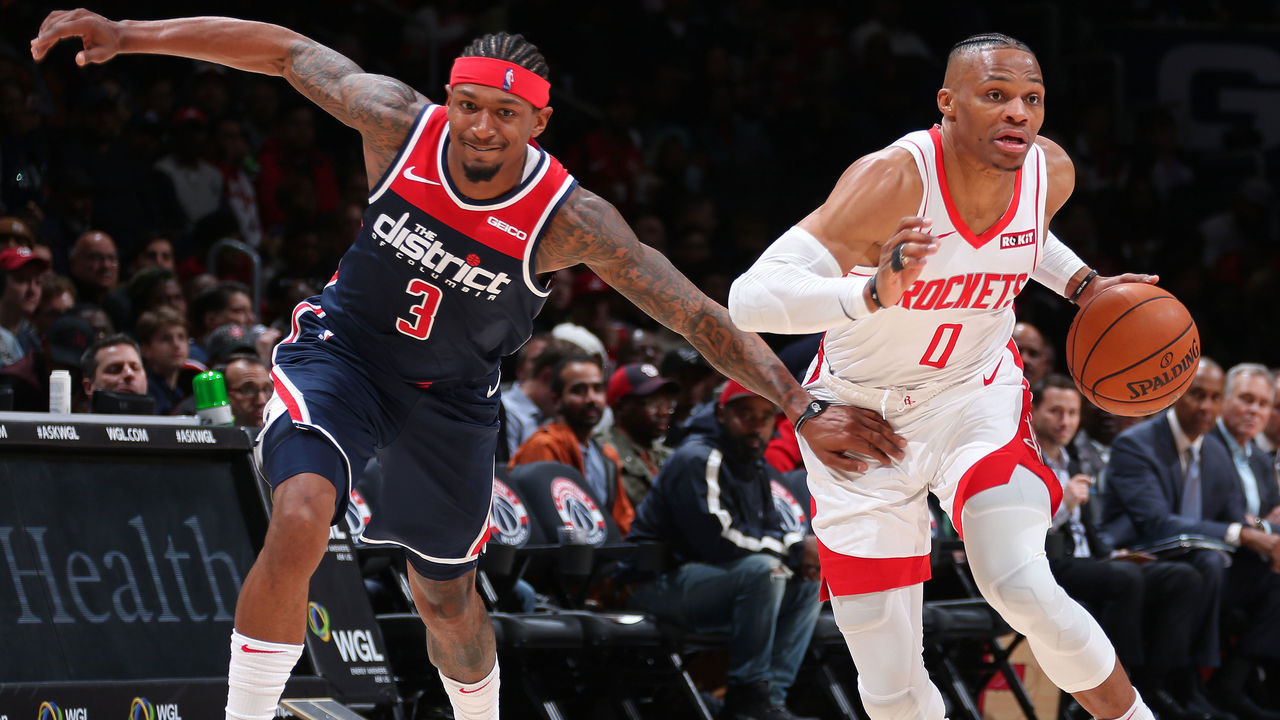 Last season: 25-47 (.347)
Departed: John Wall (HOU), Ian Mahinmi (FA), Admiral Schofield (OKC), Jerian Grant (HOU), Gary Payton II (FA), Shabazz Napier (FA), Johnathan Williams (FA), Jarrod Uthoff (FA)
Drafted: Deni Avdija (No. 9), Cassius Winston (No. 53 via OKC)
Re-signed: Davis Bertans
Added: Russell Westbrook (HOU), Robin Lopez (MIL), Raul Neto (PHI), Yoeli Childs (UDFA), Marlon Taylor (UDFA), Caleb Homesley (UDFA)
The Wizards pulled the trigger on what feels like one of the most inconsequential blockbuster trades in recent memory when they exchanged Wall for Russell Westbrook.
Wall ends his decade-long tenure in D.C. having never played a single game under his four-year, $171-million max extension. Washington gets Westbrook in return, who just turned 32 and is battling diminishing explosiveness with no offsetting shooting in place.
Westbrook will also need to form some kind of chemistry with Bradley Beal, who had a tempestuous on-court relationship with Wall at times.
Elsewhere on the roster, some observers resented the five-year, $80-million price tag of Bertans' extension, but that's the market value of an elite 3-point specialist in today's NBA. Washington also landed two draft picks with relative upside in Avdija and Winston.
Grade: D
Atlanta Hawks
Last season: 20-47 (.299)
Departed: Vince Carter (Retired), Dewayne Dedmon (DET), Jeff Teague (BOS), DeAndre' Bembry (TOR), Damian Jones (PHX), Skal Labissiere (FA), Treveon Graham (FA), Charlie Brown (FA)
Drafted: Onyeka Okongwu (No. 6), Skylar Mays (No. 50)
Added: Danilo Gallinari (OKC), Bogdan Bogdanovic (SAC), Rajon Rondo (LAL), Kris Dunn (CHI), Tony Snell (DET), Solomon Hill (MIA), Nathan Knight (UDFA)
The Hawks upgraded from every player they lost this offseason, addressing needs and depth simultaneously. Gallinari, Bogdanovic, Rondo, and Dunn highlighted Atlanta's free-agent signings, while No. 6 pick Okongwu could develop into one of the 2020 draft class' best players.
Gallinari's three-year deal carries some risk given his injury history, but he averaged 19 points a game on 42% 3-point shooting the last two campaigns. Bogdanovic gives them another secondary playmaker and Rondo playing the point will allow Trae Young more freedom to fly off the ball in a Steph Curry-like flamethrower mode.
Even Dunn, who is challenged offensively, immediately helps Atlanta's defense.
The Hawks have spent reasonably well this offseason as one of the few teams with ample salary cap space. If there's a club ready to jump from the lottery into the playoff conversation in the East, it's Atlanta.
Grade: A
Comments
✕
Offseason grades: Hawks highlight Southeast Division moves
  Got something to say? Leave a comment below!