Offseason grades: Lakers, Clippers poised to fight for Pacific Division crown
Douglas P. DeFelice / Getty Images Sport / Getty
Between a flurry of draft-day trades and a breakneck free-agency period, it's no easy task to remember where everyone landed. Not only does theScore have each team's moves listed in one place, but our news editors have also graded every organization's offseason so far.
Atlantic | Central | Southeast
Northwest | Pacific | Southwest
Offseason moves have shaken up the Pacific Division ahead of the 2020-21 season. While the two L.A. teams should continue battling for supremacy, the Phoenix Suns took a major leap forward and should be in the mix for a postseason berth. Excluding the Sacramento Kings, four of five squads here are potential playoff clubs.
Here's how each club in the stacked Pacific Division fared this offseason.
Los Angeles Lakers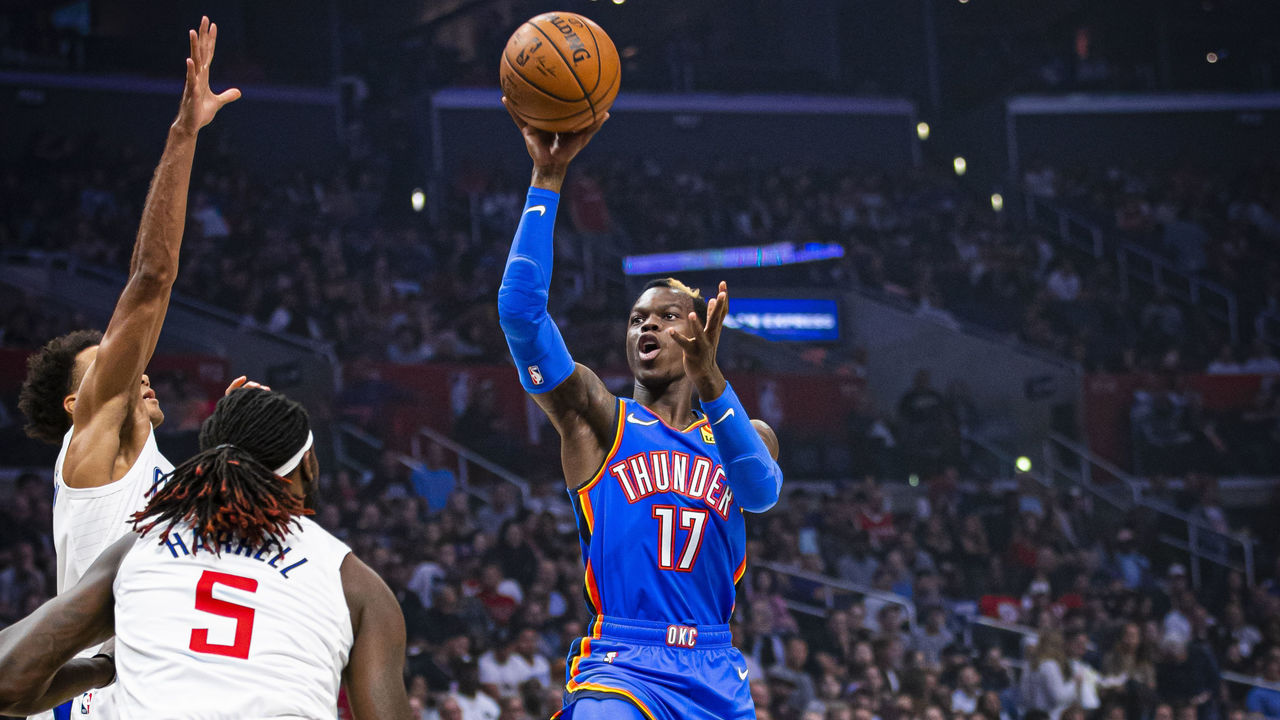 Last season: 52-19 (.732)
Departed: Danny Green (PHI); Dwight Howard (PHI), JaVale McGee (CLE); Rajon Rondo (ATL); Avery Bradley (MIA)
Drafted: N/A
Re-signed: Anthony Davis; Kentavious Caldwell-Pope; Markieff Morris; Jared Dudley; Quinn Cook; Kostas Antetokounmpo
Added: Dennis Schroder (OKC); Marc Gasol (TOR); Montrezl Harrell (LAC); Wesley Matthews (MIL); Zavier Simpson (FA)
It's rare for a team coming off a championship to improve substantially during the offseason, but that's exactly what the Los Angeles Lakers seem to have done.
After retooling the rotation by bringing in reigning Sixth Man of the Year Harrell, Sixth Man runner-up Schroder, and former Defensive Player of the Year Gasol, L.A.'s roster has even more firepower on paper compared to last season. Those key additions, along with re-signed rotation pieces including Caldwell-Pope and Morris, should keep the Lakers in the championship mix once again.
LeBron James and Anthony Davis were clearly impressed with general manager Rob Pelinka's offseason, as both stars decided to re-sign with the organization once some of the dust settled. James is under contract through the 2022-23 campaign, while Davis' deal could keep him with the purple and gold until the 2025 offseason.
Expect the Lakers to remain favorites for the Larry O'Brien Trophy all season.
Grade: A
Los Angeles Clippers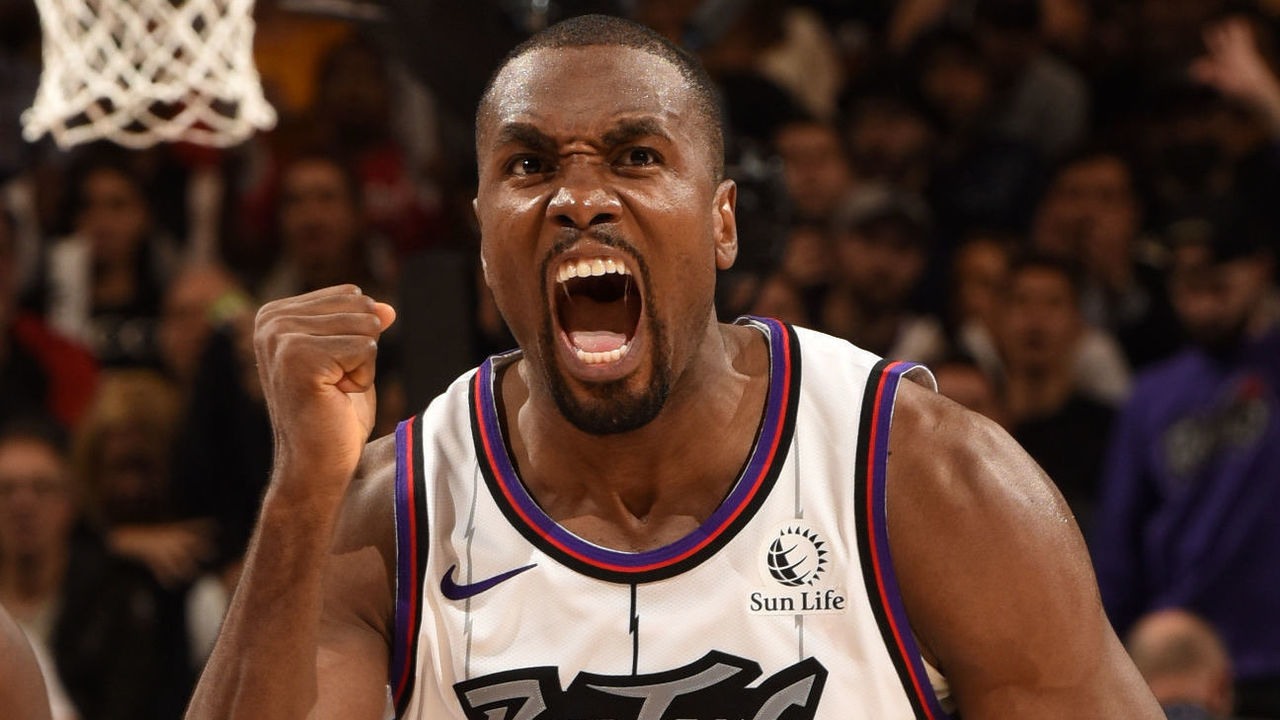 Last season: 49-23 (.681)
Departed: Montrezl Harrell (LAL); Landry Shamet (BKN); Rodney McGruder (DET); Joakim Noah (FA); Justin Patton (FA)
Drafted: Reggie Perry (No. 57); Daniel Oturu (No. 33 via MIN); Jay Scrubb (No. 55 via BKN)
Re-signed: Marcus Morris; Patrick Patterson
Added: Serge Ibaka (TOR); Luke Kennard (DET); Nicolas Batum (CHA); Ky Bowman (GSW); Jordan Ford (FA); Malik Fitts (FA); Rayjon Tucker (FA)
Following a stunning collapse in the Western Conference semifinals to the Denver Nuggets, the Clippers revamped their coaching staff by promoting Tyronn Lue to replace outgoing bench boss Doc Rivers. Lue brings championship experience to an organization still longing for its first-ever conference finals appearance. The 43-year-old won a title as head coach of the Cleveland Cavaliers in 2016.
On the court, president of basketball operations Lawrence Frank moved swiftly to find a suitable replacement at forward for Harrell (who shocked many by joining the rival Lakers), signing versatile former Toronto Raptors big man Ibaka to a two-year deal. Whether he's starting or coming off the bench, Ibaka should help replace Harrell's output while providing a much-needed combination of floor spacing, rebounding, and rim protection.
If he stays healthy, Kennard could wind up providing meaningful minutes for the Clippers in a reserve role. The former lottery pick showcased an improved offensive skill set last season, averaging 15.8 points per game in 28 appearances with Detroit.
Los Angeles should remain in the mix for a top-three seed in the competitive Western Conference with a core led by Kawhi Leonard and Paul George still intact.
Grade: B
Phoenix Suns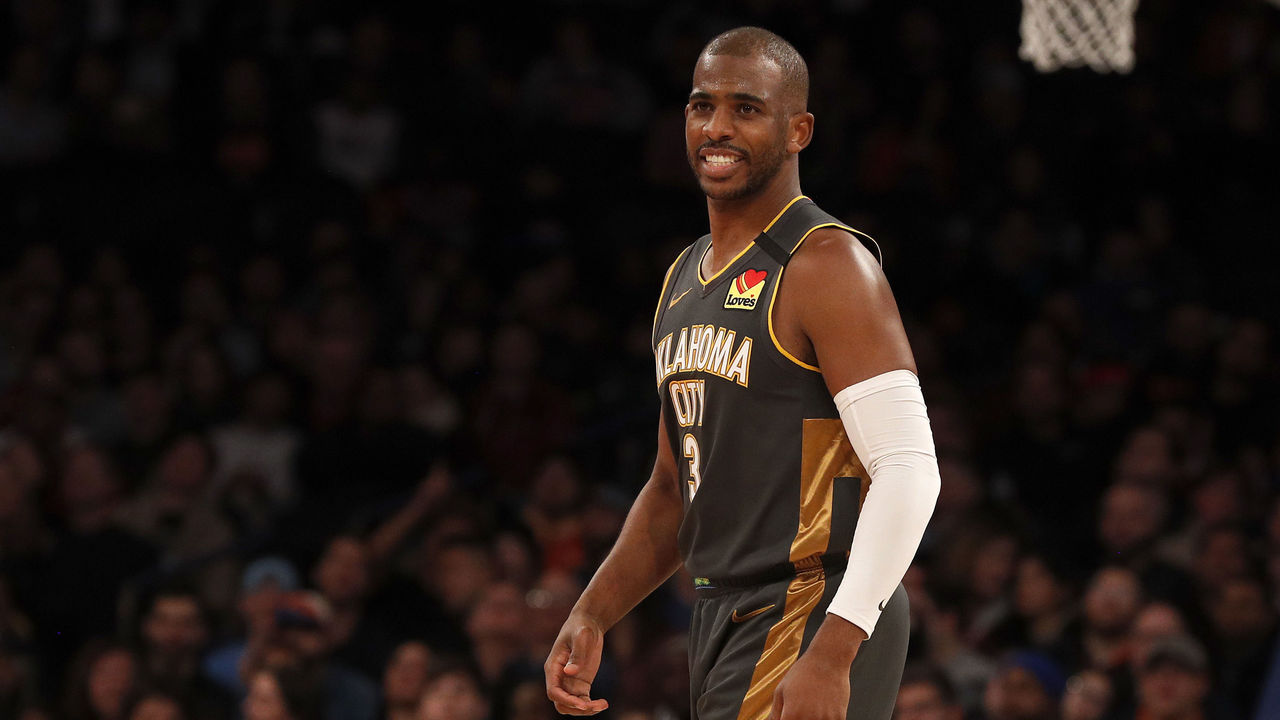 Last season: 34-39 (.466)
Departed: Aron Baynes (TOR); Cheick Diallo (FA); Ty Jerome (OKC); Frank Kaminsky (SAC); Jalen Lecque (IND); Elie Okobo (FA); Kelly Oubre (GSW); Ricky Rubio (MIN)
Drafted: Jalen Smith (No. 10)
Re-signed: Dario Saric; Jevon Carter; Damian Jones; Johnathan Motley
Added: Chris Paul (OKC); Jae Crowder (MIA); Langston Galloway (DET); E'Twaun Moore (NOP); Abdel Nader (OKC)
The addition of Paul was a clear win-now move by a Suns organization looking to clinch its first postseason berth since 2010. Pairing Paul with fellow All-Star Devin Booker in the backcourt, along with growth from second-year center Deandre Ayton, should help Phoenix contend for a top-eight seed this season.
But acquiring a 35-year-old Paul doesn't come without its fair share of risk for Phoenix. The floor general is set to earn $41.3 million in 2020-21 and then has a player option worth $44.2 million that he's likely to exercise for the 2021-22 campaign.
Signing 3-and-D wing Crowder on an affordable three-year, $30-million deal to round out the rotation was an underrated move by general manager James Jones, while first-rounder Smith should get a chance to back up Ayton from the outset of his NBA career.
Grade: A-
Sacramento Kings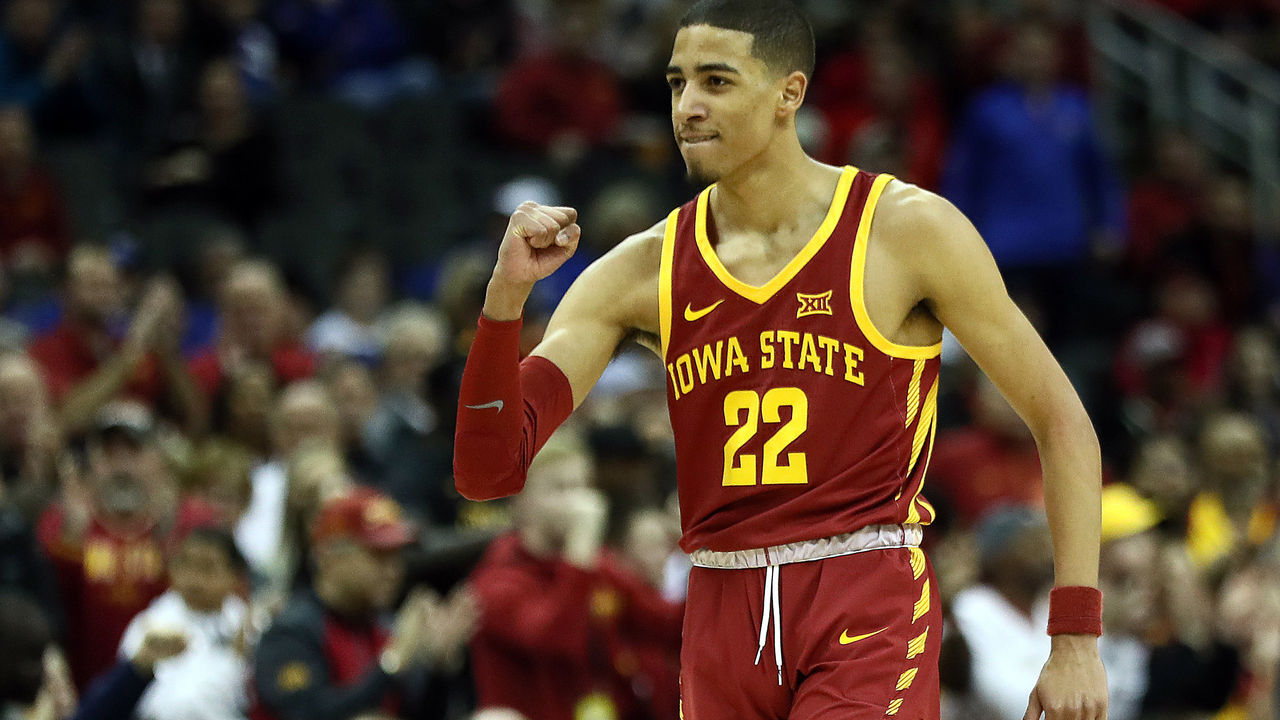 Last season: 31-41 (.431)
Departed: Bogdan Bogdanovic (ATL); Kent Bazemore (PHX); Harry Giles (POR); Alex Len (TOR)
Drafted: Tyrese Haliburton (No. 12); Robert Woodard (No. 40 via MEM); Jahmi'us Ramsey (No. 43)
Re-signed: Frank Kaminsky; DaQuan Jeffries
Added: Hassan Whiteside (POR); Chimezie Metu (SAS)
Sacramento's decision to let Bogdanovic join the Atlanta Hawks this offseason puzzled many, but the Kings hoped to ensure they can build around a core of De'Aaron Fox, Buddy Hield, and Marvin Bagley while maintaining financial flexibility.
Bogdanovic's departure should also provide Hield and rookie guard Haliburton the opportunity for heavy minutes, allowing them to improve and develop.
Whiteside should bolster the team's frontcourt with a rim-protecting and rebounding presence, but it won't make enough of a difference to help Sacramento sneak into the playoff picture.
Grade: D+
Golden State Warriors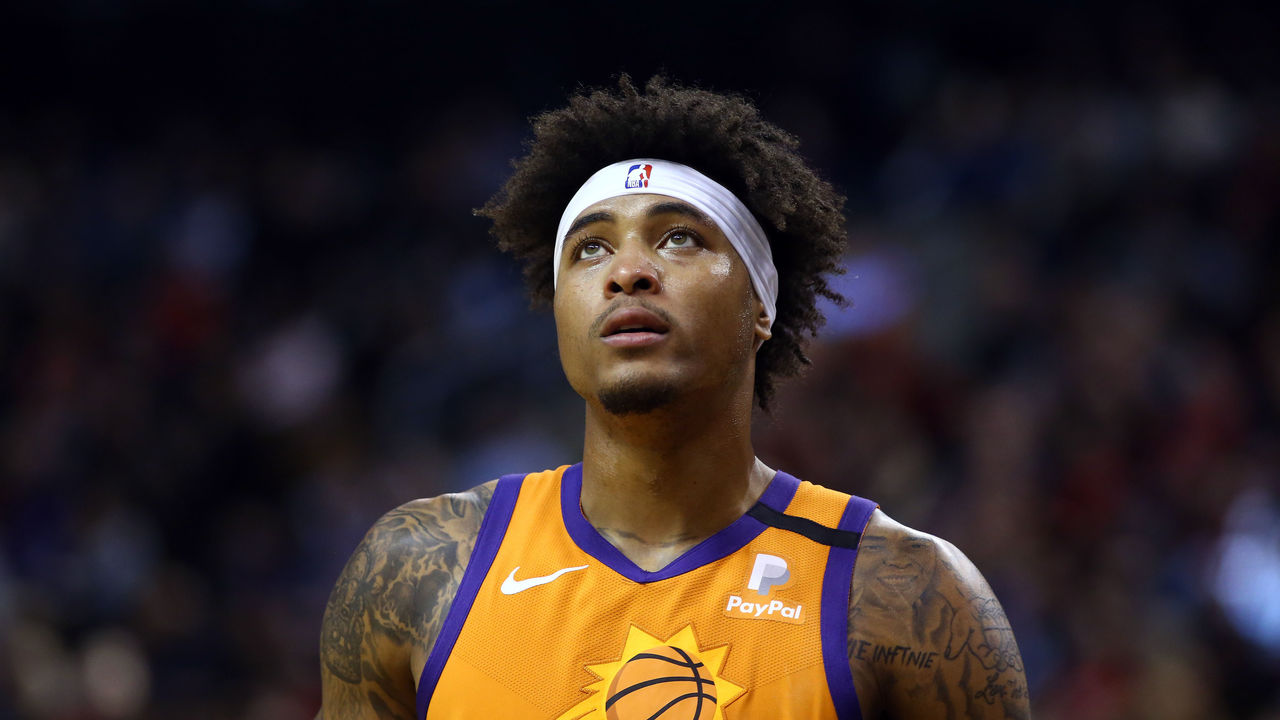 Last season: 15-50 (.231)
Departed: Dragan Bender (FA); Ky Bowman (FA); Jeremy Pargo (FA)
Drafted: James Wiseman (No. 2); Nico Mannion (No. 48); Justinian Jessup (No. 51)
Re-signed: N/A
Added: Kelly Oubre (OKC); Kent Bazemore (SAC); Brad Wanamaker (BOS); Dwayne Sutton (FA); Axel Toupane (FA); Kaleb Wesson (FA)
The Golden State Warriors were dealt a significant blow right before the draft with the news that All-Star guard Klay Thompson suffered a torn Achilles tendon and is expected to miss a second consecutive season.
President of basketball operations Bob Myers didn't alter course on draft night, however, selecting former Memphis center Wiseman second overall to complement a core led by Stephen Curry, Draymond Green, and Andrew Wiggins. Myers later traded for Oubre to provide additional support on the wing in Thompson's absence.
The Warriors also did a nice job of finding value later in the draft, nabbing former Arizona star Mannion 48th overall. Despite his defensive limitations, Mannion should be able to provide meaningful minutes as a backup to Curry for a Golden State squad aiming to return to the playoffs after last year's injury-riddled campaign.
Grade: B
Comments
✕
Offseason grades: Lakers, Clippers poised to fight for Pacific Division crown
  Got something to say? Leave a comment below!