Offseason grades: Breaking down the moves in the Atlantic Division
David Sherman / National Basketball Association / Getty
Between a flurry of draft-day trades and a breakneck free-agency period, it's no easy task to remember where everyone landed. Not only does theScore have each team's moves listed in one place, but our news editors have also graded every organization's offseason so far.
Atlantic | Central | Southeast
Northwest | Pacific | Southwest
The Atlantic Division is as competitive as ever. Three teams have legitimate title hopes for 2020-21, while a fourth actually won the title in 2019. Two front offices are being led by different top decision-makers and three teams boast new head coaches, but all five squads have been active in reshaping their on-court identity heading into next year.
Toronto Raptors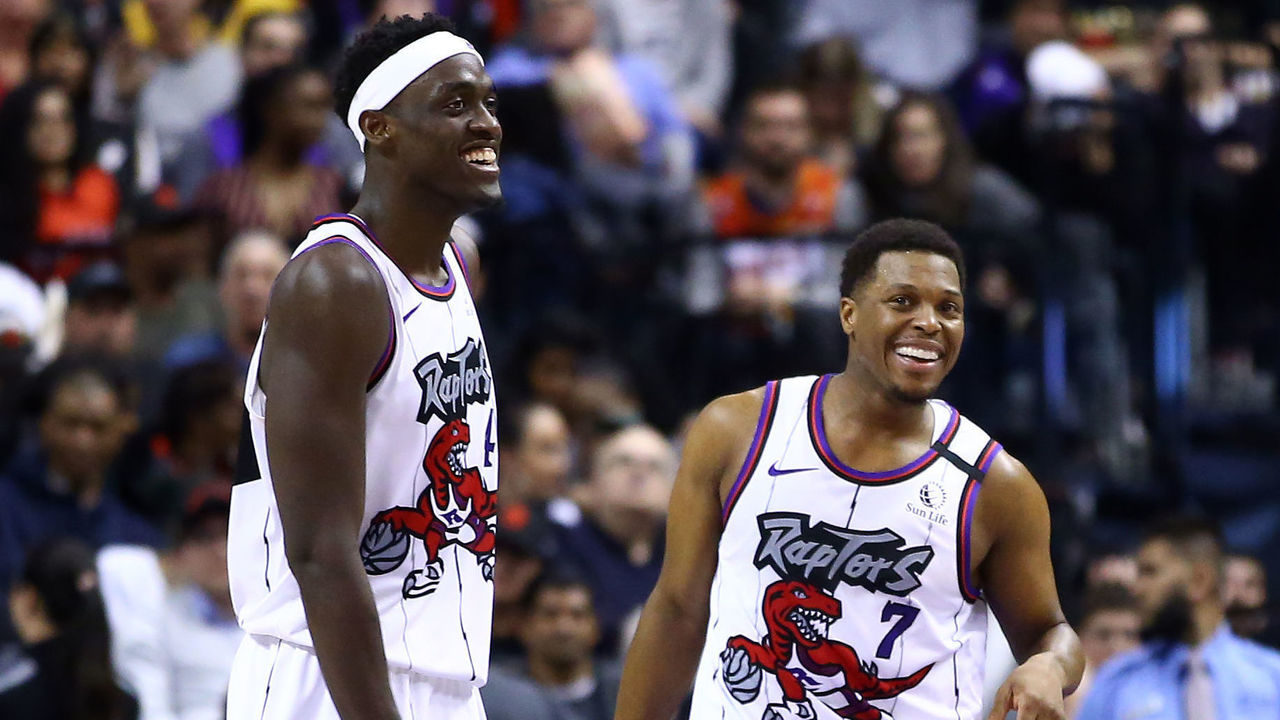 Last season: 53-19 (.736)
Departed: Serge Ibaka (LAC), Marc Gasol (LAL), Rondae Hollis-Jefferson (FA), Malcolm Miller (FA), Dewan Hernandez (FA)
Drafted: Malachi Flynn (No. 29), Jalen Harris (No. 59)
Re-signed: Fred VanVleet, Chris Boucher
Added: Aron Baynes (PHO), Alex Len (SAC), DeAndre' Bembry (ATL), Henry Ellenson (BKN)
Maintaining cap flexibility ahead of a pivotal 2021 offseason was evidently top of mind as the Raptors made some tough choices. While they re-signed breakout guard VanVleet to a four-year, $85-million deal, Ibaka and Gasol - literal pillars of the 2019 title team - left for the two Los Angeles-based contenders.
Baynes and Len are capable stopgaps at center but downgrades from the former platoon. Bembry is a cheap bet on a former first-rounder - similar to last year's gamble on Hollis-Jefferson.
Nick Nurse's frequent deployment of two point guard sets means Flynn and Harris should see reps in Year 1.
Overall, the Raptors carry over plenty of homegrown talent from summers past, but this offseason is still a slight step back.
Grade: C+
Boston Celtics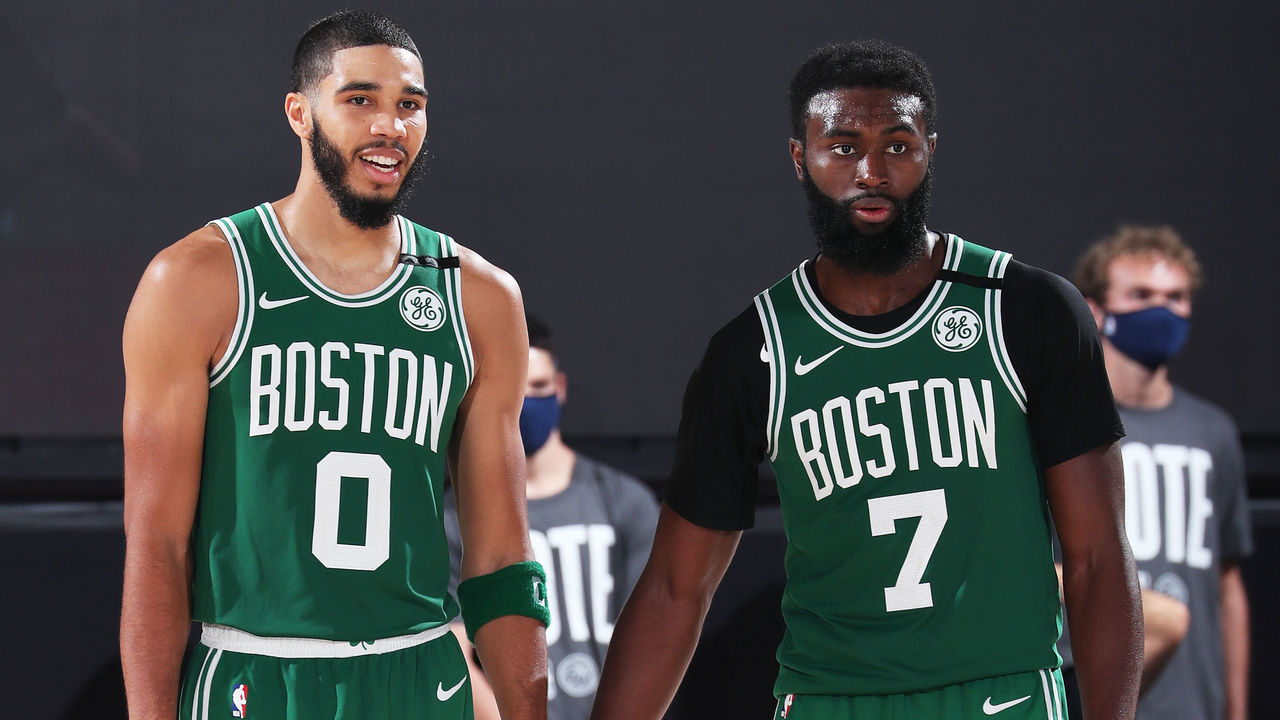 Last season: 48-24 (.667)
Departed: Gordon Hayward (CHO), Brad Wanamaker (GSW), Enes Kanter (POR), Vincent Poirier (OKC)
Drafted: Aaron Nesmith (No. 14), Payton Prichard (No. 26)
Re-signed: N/A
Added: Tristan Thompson (CLE), Jeff Teague (ATL)
Not long ago, it was inconceivable Hayward would decline his $34.1-million player option for next season. However, a call from Michael Jordan (and a $120-million offer) can force one to re-evaluate their priorities, presumably.
Regardless of whether Hayward could've lived up to his salary in Boston, he's now gone and the Cs didn't have a clear avenue for acquiring a similarly pricy player to take his place. Thompson and Teague offer veteran depth but neither is likely to swing a playoff series.
Nesmith - maybe the best shooter in the draft - adds some punch, but Brad Stevens will have to bank on continued development from Jayson Tatum and Jaylen Brown for the Celtics to break through and make a Finals appearance.
Grade: B-
Philadelphia 76ers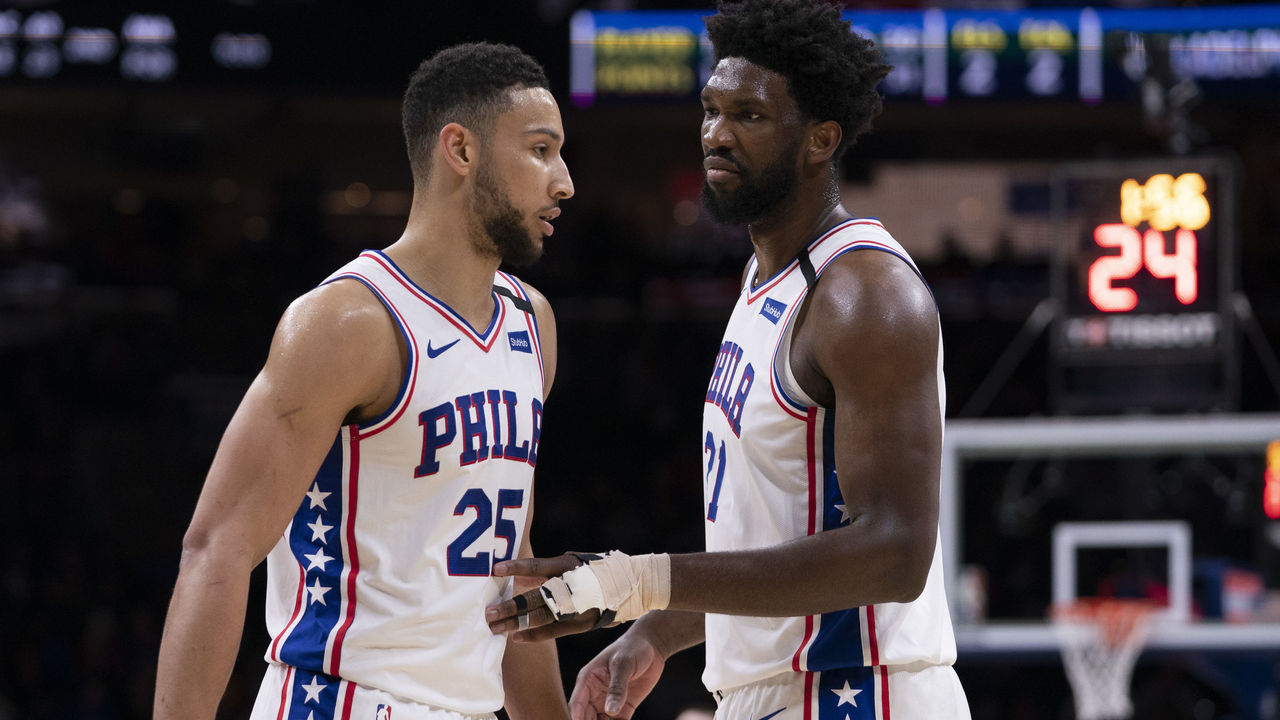 Last season: 43-30 (.589)
Departed: Al Horford (OKC), Josh Richardson (DAL), Alec Burks (NYK), Glenn Robinson (FA), Kyle O'Quinn (FA), Raul Neto (WAS), Marial Shayock (FA), Norvel Pelle (FA)
Drafted: Tyrese Maxey (No. 21), Isaiah Joe (No. 49), Paul Reed (No. 58)
Re-signed: Ryan Broekhoff
Added: Seth Curry (DAL), Dwight Howard (LAL), Danny Green (LAL), Terrence Ferguson (OKC), Derrick Walton Jr. (DET), Tony Bradley (UTA)
The 76ers' makeover started at the top, with the team bringing in former Executive of the Year Daryl Morey from the Houston Rockets and former Coach of the Year Doc Rivers from the Los Angeles Clippers. For the first time since the end of the Sam Hinkie-Brett Brown regime, it feels like Philly has a clear organizational identity.
Despite limited cap room, the new front office quickly went about remodeling the complementary pieces around Joel Embiid, Ben Simmons, and Tobias Harris. They used draft capital to dump Horford to the Thunder in a package that still returned Green, a decent rotation player. They also flipped Richardson for Curry and signed Howard, who is fresh off his mostly redemptive year with the Lakers.
The spacing concerns with the Simmons-Embiid on-court pairing are still there, but the 76ers are moving in the right direction. The team as constructed gives Rivers a chance to unlock the duo's potential before Morey begins to work the phones on a possible blockbuster trade.
Grade: A
Brooklyn Nets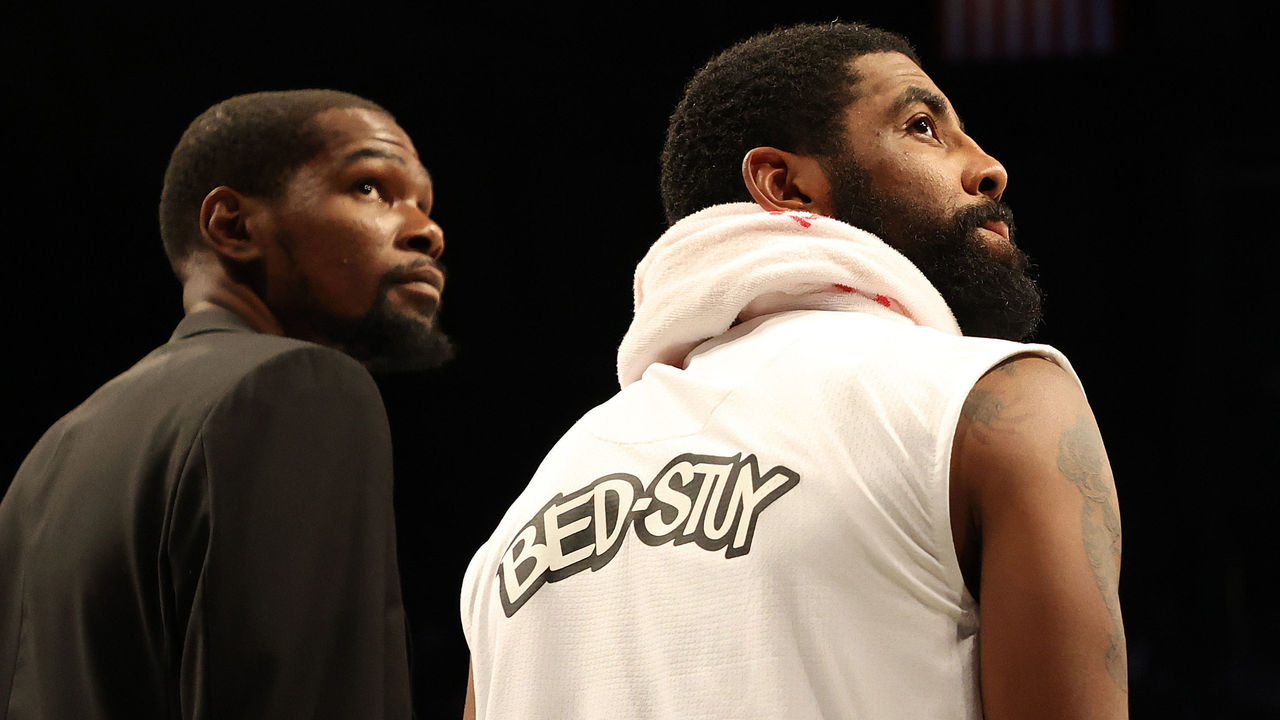 Last season: 35-37 (.486)
Departed: Garrett Temple (CHI), Justin Anderson (PHI), Wilson Chandler (FA), Dzanan Musa (DET), Donta Hall (FA), Lance Thomas (FA), Jamal Crawford (FA)
Drafted: Reggie Perry (No. 57 via LAC)
Re-signed: Joe Harris, Tyler Johnson
Added: Landry Shamet (LAC), Jeff Green (HOU), Bruce Brown (DET)
Aside from Steve Nash's surprising rise to head coach - with his former Phoenix Suns skipper Mike D'Antoni and former teammate Amar'e Stoudemire joining him on the bench as assistants - the big story is the return of Kevin Durant and Kyrie Irving.
Beyond those major headlines, it's actually been a pretty quiet offseason for the Nets. They re-signed Harris and Johnson, added Green on a veteran's minimum salary, and acquired Shamet and Brown in a three-team trade with the Clippers and Pistons.
Grade: B
New York Knicks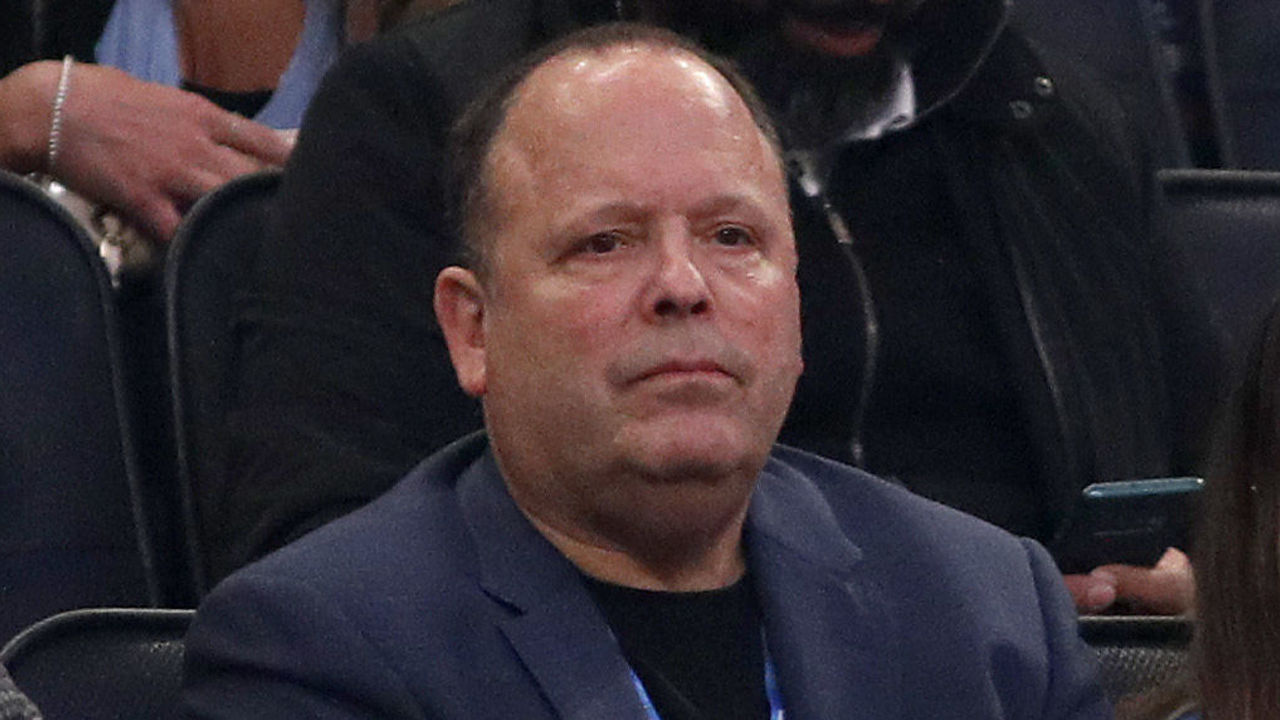 Last season: 21-45 (.318)
Departed: Bobby Portis (MIL), Maurice Harkless (MIA), Damyean Dotson (CLE), Wayne Ellington (DET), Taj Gibson (FA)
Drafted: Obi Toppin (No. 8), Immanuel Quickley (No. 25 via OKC)
Re-signed: Elfrid Payton, Theo Pinson
Added: Austin Rivers (HOU), Nerlens Noel (OKC), Alec Burks (PHI), Michael Kidd-Gilchrist (DAL), Omari Spellman (MIN)
Unable (or perhaps unwilling) to pull off a move for a player like VanVleet or Hayward, the Knicks' new Leon Rose-led front office settled for a series of low-risk signings that could still yield a modest return.
Rivers, Noel, Burks, and Kidd-Gilchrist don't quite move the needle, but ask a Knicks fan if this year's haul beats handing a massive contract out to a fading star - a hallmark of the team in recent decades.
There's still potential for the Knicks to acquire one of the league's more onerous contracts (such as the reportedly disgruntled Russell Westbrook). Until then, new head coach Tom Thibodeau can begin to mold recent draftees like RJ Barrett, Mitchell Robinson, and 2020 lottery pick Toppin.
Grade: B-
Comments
✕
Offseason grades: Breaking down the moves in the Atlantic Division
  Got something to say? Leave a comment below!