Though new contracts can't be signed until Sunday, the NBA's free-agency negotiation period is open and theScore's NBA feature writers, Joseph Casciaro and Joe Wolfond, analyze every reported deal below.
Kings sign Fox to 5-year, $163M extension
The Kings officially made De'Aaron Fox their franchise player, inking him to a max extension with All-NBA incentives baked in. Fox's deal will start at 26% of the cap if he makes All-NBA third team next year, 28% if he makes second team, and 30% if he makes first team, according to ESPN's Bobby Marks. If the current cap projections hold, the 22-year-old point guard will earn anywhere from $163 million to $196 over the life of the deal.
Sacramento doesn't appear interested in bringing back Bogdan Bogdanovic and has reportedly been shopping Buddy Hield, which tells you the franchise was always planning on maxing Fox out. It also tells you the team is sweating its future cap sheet, which - with pricey long-term deals for Hield and Harrison Barnes on the books - is already starting to look pretty bloated.
The commitment may seem too big for a player who's yet to make an All-Star team or sniff the postseason, but Fox has made tremendous strides over his first three seasons and an organization like the Kings doesn't really have a choice but to commit to homegrown players of his quality. The gifted playmaker may also be the fastest in the league with the ball and he's steadily figuring out how to meld those two attributes together. Fox is already an open-court terror, but he's also honed his change-of-pace craft in the halfcourt. The 22-year-old averaged 21.1 points and 6.8 assists per game last year and shot 53.5% percent from 2-point range - a credit to his improved at-rim finishing.
In short, if his 3-point shooting stabilizes around league average, Fox has all the makings of a future star. The Kings aren't so much paying for the player he is now as they are for the one he justifiably could become. For the next half-decade at least, this is Fox's team. - Wolfond
Wizards re-sign Bertans (5 years, $80M)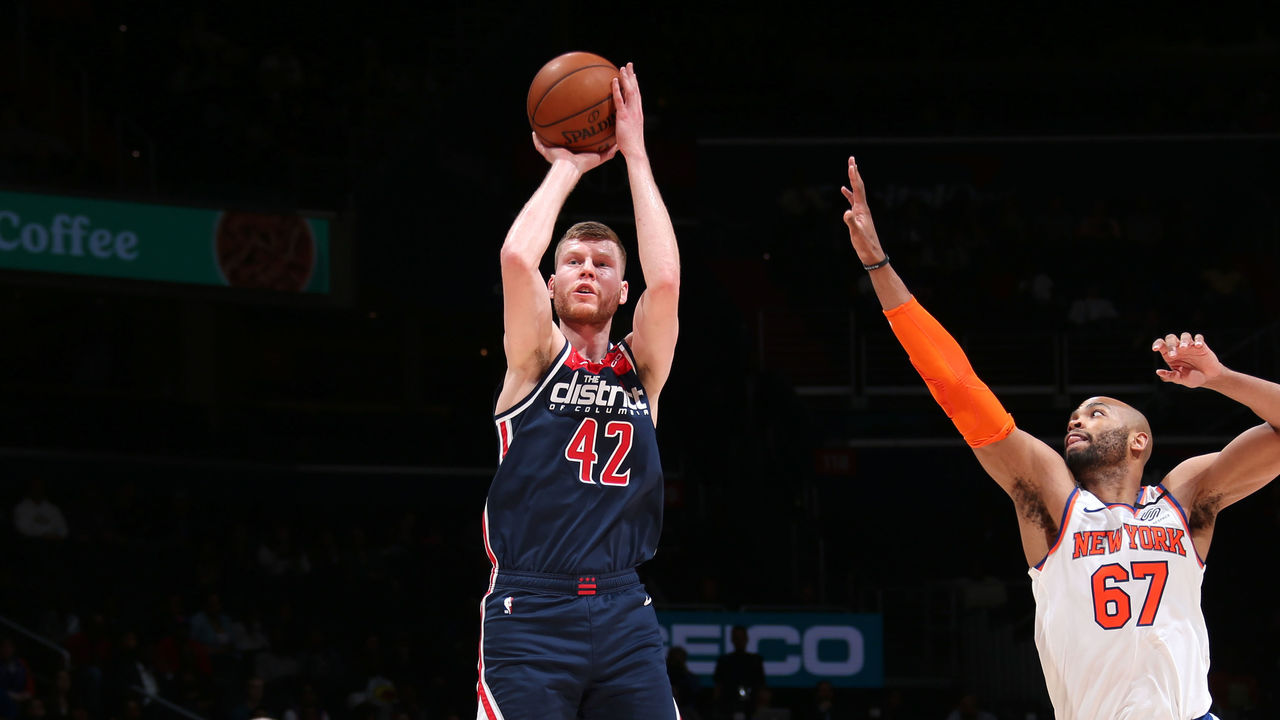 Holy smokes. I wasn't sure how serious the Wizards were when they insisted they were going to bring back Davis Bertans, but this … is some very serious dough.
Don't get me wrong, Bertans was awesome last year, and he's one of the best pure shooters in the league. He hit 42.7% of his threes on 8.7 attempts per game and helped the Wizards post the 12th-best offensive rating in the league despite a lack of talent outside Bradley Beal. But $16 million a year for a stretch four who can't really defend, especially when Washington picked power forwards in the top 10 in each of the last two drafts and has a potential rebuild on the horizon, is kind of crazy.
Maybe Bertans will be moveable on this deal, or maybe the Wizards are more concerned with appeasing Beal and avoiding a rebuild. But with cap space drying up around the league, it seems like they were bidding against themselves here. Good for Bertans, though. - Wolfond
Nets re-sign Harris (4 years, $75M)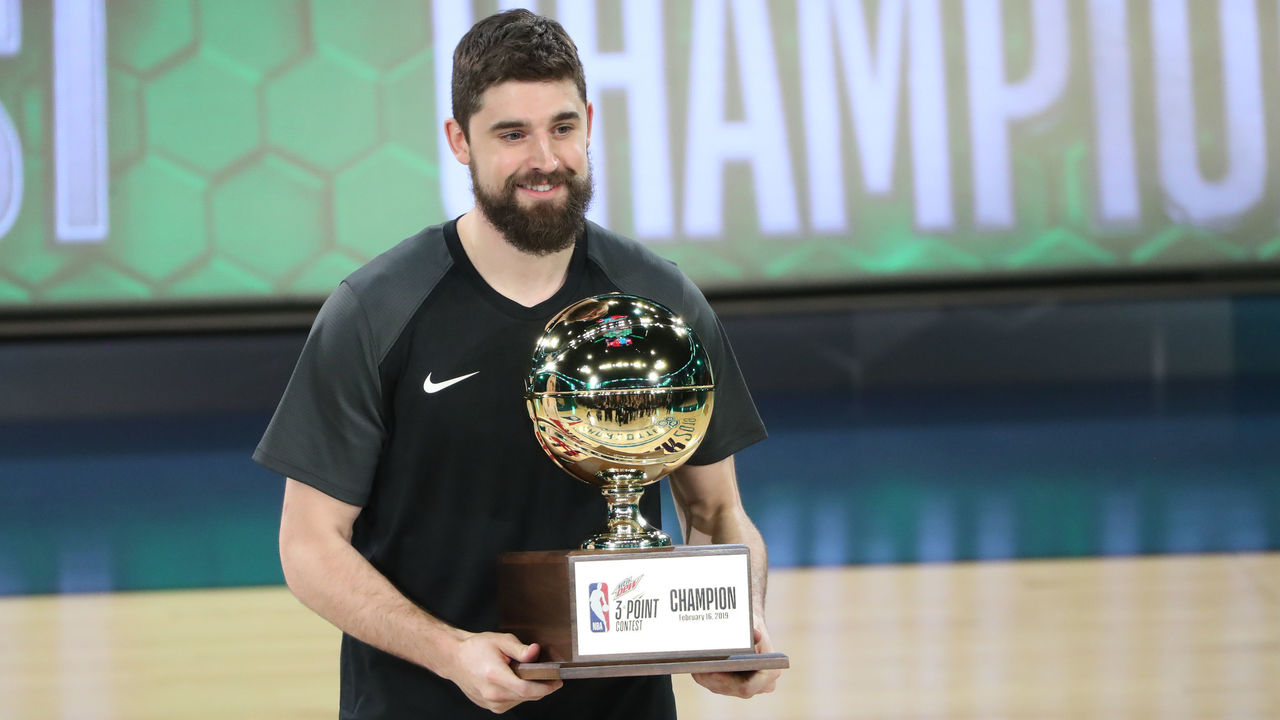 It's a lot of money, but you can never have too much shooting, and if you want to lock up one of the best shooters on the planet - which Joe Harris unquestionably is - through his prime years, you've got to pay up.
The 28-year-old has shot better than 42% from deep for his career, shot better than 42% from deep last season, and is two years removed from leading the league with a 3-point mark of 47.4% on 5.1 attempts per game. As he's developed into one of the most active and dangerous off-ball threats in basketball, Harris has also become a 30-minute per game starter for the Nets.
Whether Harris remains in Brooklyn as the star-studded Nets rise to contention, or factors into a future trade that lands a third star to join Kevin Durant and Kyrie Irving, this contract shouldn't be a problem. - Casciaro
Clippers re-sign Marcus Morris (4 years, $64M)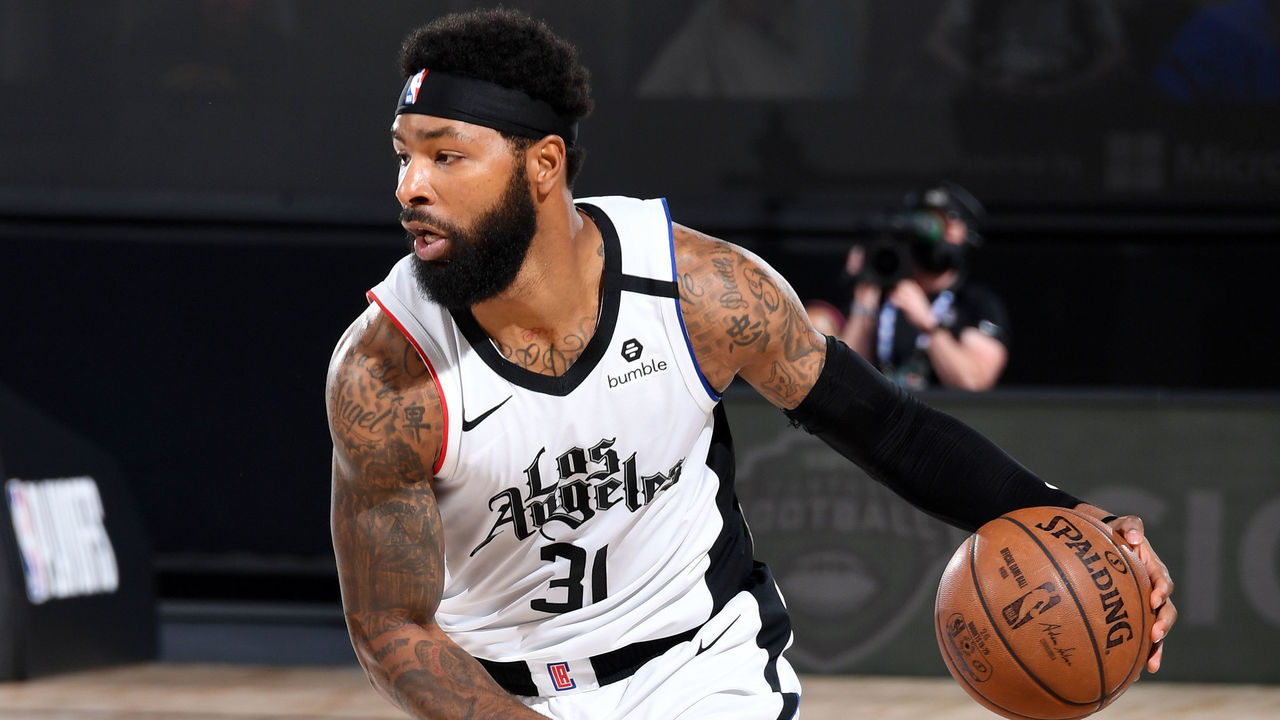 This is a lot of annual value and term for a 31-year-old who frankly didn't play all that well for the Clippers last season, but Morris kind of had them over a barrel. On top of giving up their last tradeable first-rounder to get him at last season's trade deadline, the Clippers simply didn't have a viable way to replace the combination of shooting and defensive versatility Morris offers them at the power forward spot. JaMychal Green opting out of his deal left them with even fewer alternatives. This contract could wind up looking ugly at the back end but the short term is all that matters for this team, so it's a justifiable overpay. - Wolfond
Hawks sign Gallinari (3 years, $61.5M)
In signing Danilo Gallinari, the Hawks landed one of the best offensive players on the market, while Gallo cashes in for what could be the last time in his career.
After battling a variety of injury issues, the 32-year-old Italian has found some stability and durability over the last two years, averaging 19.3 points, 5.7 rebounds, and 2.3 assists on 45-42-90 shooting in 130 games played between the 2018-19 and 2019-20 seasons.
Gallinari grades out as an elite scorer in every conceivable measure, as he's a 6-foot-10 force who can put the ball on the floor, can get his shot off over anyone, can punish teams from the outside, and is one of the league's best when it comes to drawing fouls, averaging 0.44 free-throw attempts for every one of his career field-goal attempts. While Gallo is an efficient pick-and-roll ball-handler in his own right, he'll also serve as a tremendous pick-and-roll (and pick-and-pop) partner for Trae Young.
With the Hawks also expected to pursue Bogdan Bogdanovic, it seems possible John Collins' time in Atlanta could soon be coming to an end, and it's also worth noting that Clint Capela is going to have to anchor a Hawks defense with no stoppers in front of him.
Gallinari's defense can be exploited, and he's joining a team led by perhaps the worst defensive player in the league (Young), but the offensive possibilities are endless. - Casciaro
Pistons sign Grant (3 years, $60M)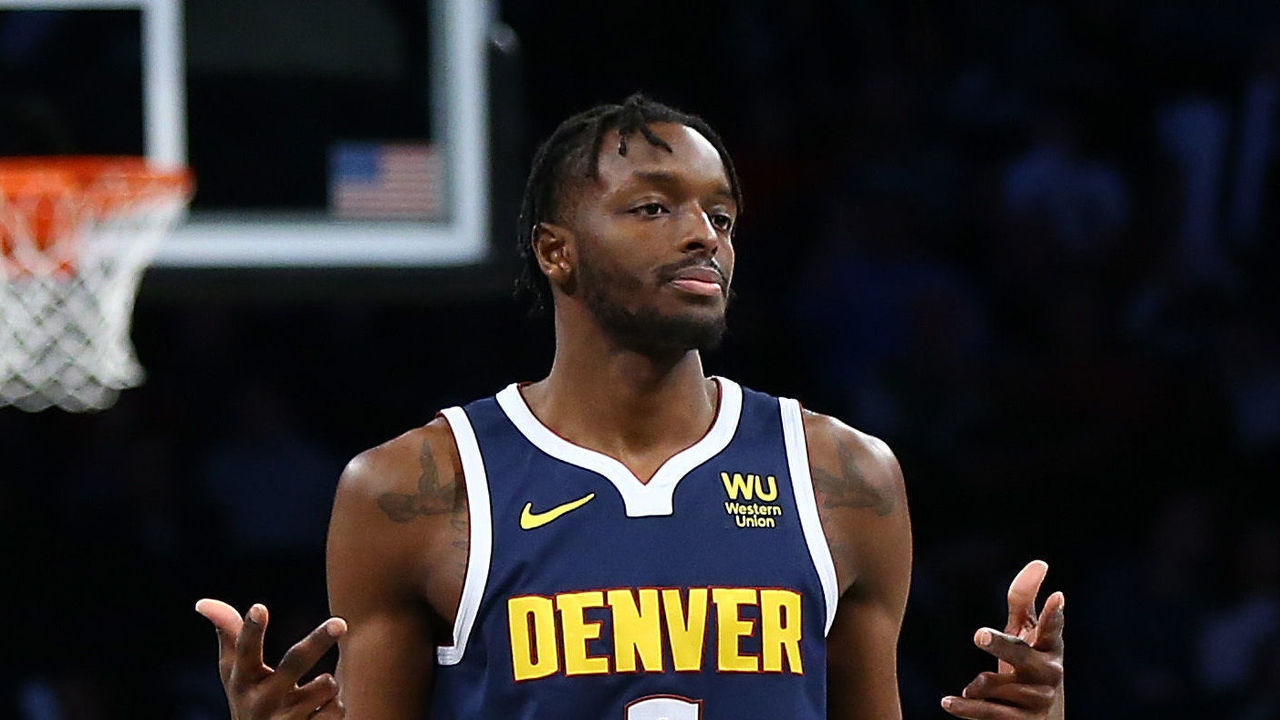 You're going to read a lot about the Pistons' bizarre night (and week) as you read this article, but let's start with the most lucrative move Detroit made on the first day of free agency.
There's no disputing that Jerami Grant's a versatile, two-way power forward that fits the modern game, and at 25, he should continue to improve. Over the last two years, Grant's averaged roughly 13 points, four rebounds, and a block in nearly 30 minutes per game while shooting 39% from deep and providing excellent, switchable defense.
There's a reason the Nuggets were willing to pony up in an effort to retain Grant, so the contract itself is fine for the Pistons. What's a lot harder to explain is how Detroit's going to be able to utilize Grant in a way that allows him to live up to this contract when the team now has about 25 big men (again: keep reading). - Casciaro
Timberwolves re-sign Malik Beasley (4 years, $60M)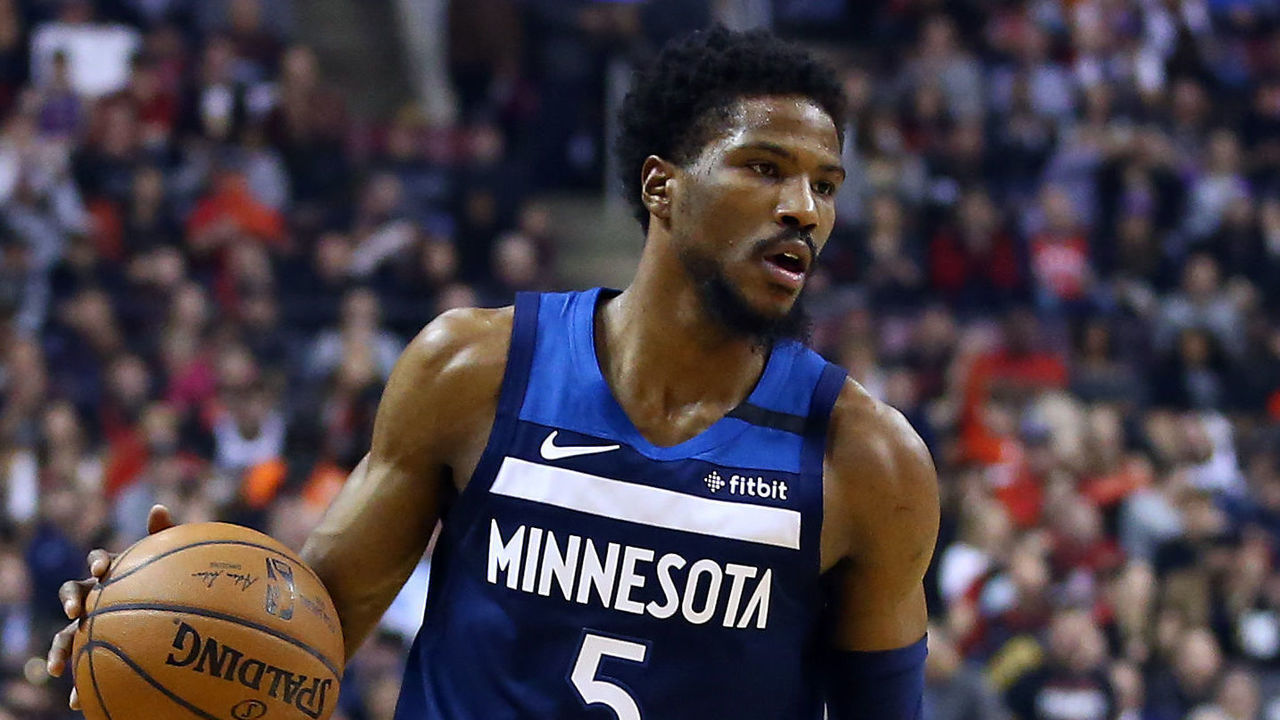 Casual observers might assume this is a drastic overpay, and we are talking about a small sample size, but Beasley looked like a legitimate foundation player for Minnesota in 14 games with the team after a midseason trade from Denver.
During that time, the 23-year-old averaged 20.7 points, 5.1 rebounds, and 1.9 assists on 59.1% true shooting in 33 minutes per game. Beasley also shot 42.6% from deep on more than eight 3-point attempts per game with Minnesota, and owns a career 3-point percentage of 38.8. Like most of the Wolves' youngsters, Beasley's a poor defender, but a player his age, with undeniable offensive upside that's now beginning to show itself, is worth locking up.
Even if the Timberwolves ultimately decide Beasley needs to be moved in a roster-balancing trade down the line, barring his shooting falling off a cliff, it shouldn't be tough to move a guy this good, making about $15 million a year (on a contract that only takes him through 27). - Casciaro
Jazz re-sign Clarkson (4 years, $52M)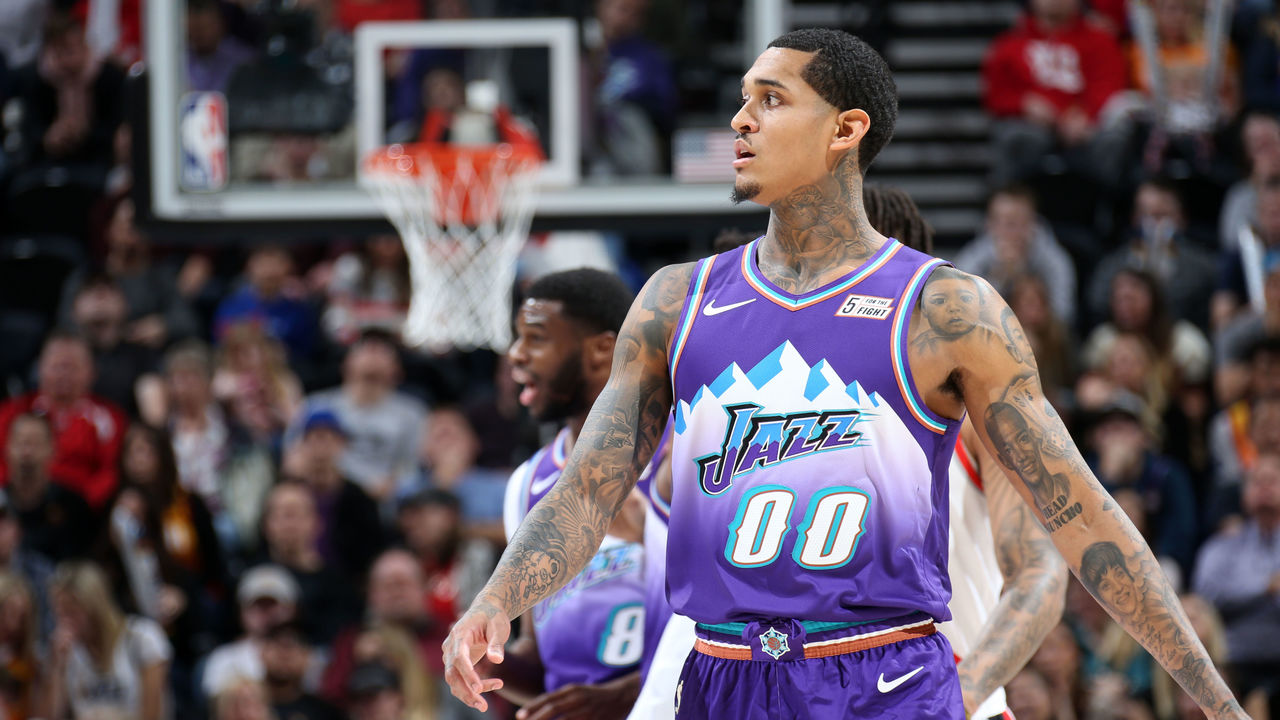 In a vacuum, retaining Clarkson makes sense for the Jazz after watching the veteran gunner play perhaps the best basketball of his career following a trade to Utah. Clarkson averaged better than 15 points on a career-high 57.4% true shooting over 71 games between the Jazz and Cavs last season.
The durable guard - who's missed six games total over the last five years - has also improved his shot selection, with more than 47% of his attempts last season coming from behind the arc (where he converted at a 36.8% clip) and another 41.4% of his attempts coming within 10 feet of the rim. Clarkson's ability to create for himself and make tough shots when needed provided a necessary boost for Utah's bench and he continued to score efficiently in the playoffs as well.
The concern with this contract is that the 28-year-old's a major defensive liability - his decision-making ability with the ball in his hands was frequently called into question before he arrived in Utah last December. The Jazz are clearly confident the new-and-improved Clarkson is here to stay, but it kind of feels like the team paid for his career year when it might've only been bidding against itself.
In any event, kudos to Clarkson (and agent Rich Paul). - Casciaro
Rockets sign Wood (3 years, $41M)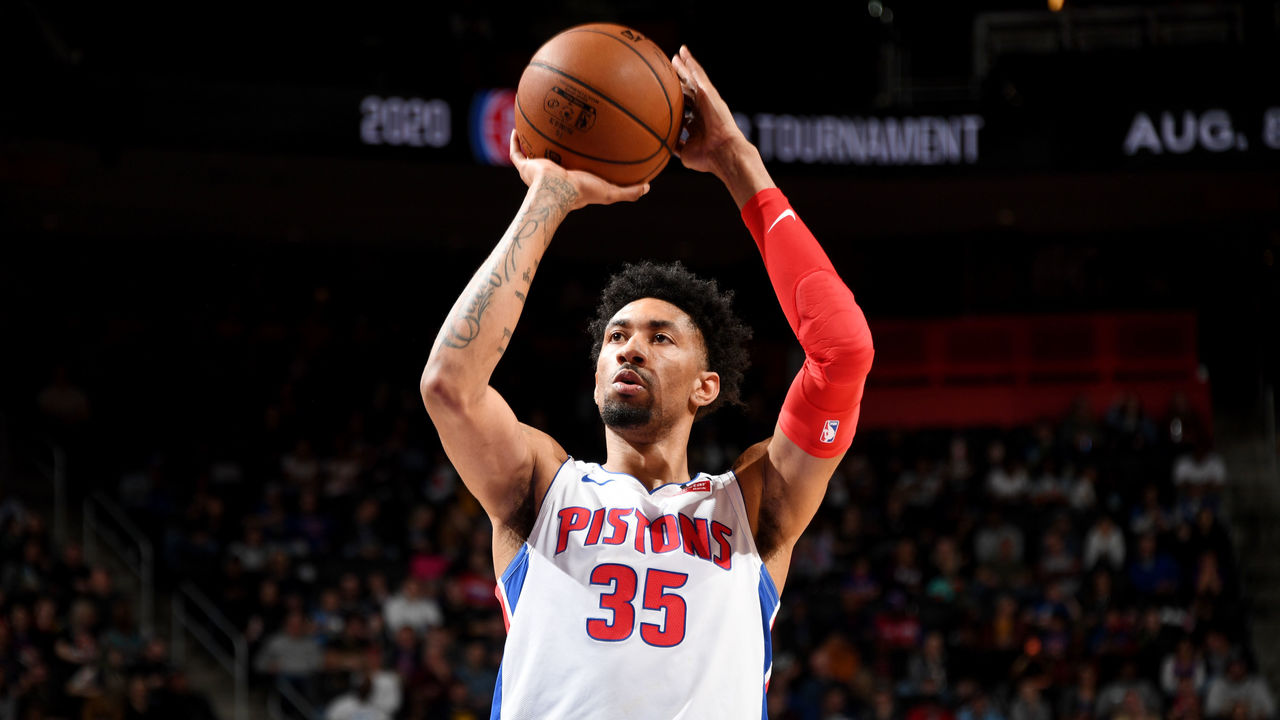 The Rockets' draft-day trade with the Pistons certainly makes a whole lot more sense now, as what turned out to be a sign-and-trade involving Trevor Ariza netted them one of the best free-agent bigs on the market. Crucially, Wood gives Houston a player with legitimate center size without compromising its spacing. He shot 38.6% from 3-point range last season (albeit on relatively low volume), while also serving as one of the most effective dive men in the game. Whether he has the strength or the court awareness to be a full-time center on defense is another matter, but this is an indisputably great signing for a team that knew it had taken super-small ball as far as it could go.
What's still to be determined is whether this addition is an olive branch to James Harden and Russell Westbrook, or the first step toward laying the foundation for what remains when the Rockets grant their trade requests. If the Rockets' primary focus was on retaining Harden and being as good as they could possibly be in 2020-21, they were better off keeping Robert Covington. But the nice thing about Wood is that, at only 25, he makes sense in either scenario. - Wolfond
Heat re-sign Dragic (2 years, $37.4M) and Leonard (2 years, $20M)
Somewhat predictably, the Heat's offseason plan appears to be running back their Eastern Conference-winning roster without compromising their max salary slot for 2021 free agency.
As these deals - which both include team options for year two - illustrate, achieving that goal means overpaying their own free agents in annual value to secure the short-term commitments required to keep their cap sheet clean moving forward. By tacking team options onto both deals, Miami is also paying for the optionality of retaining Dragic and (less likely) Leonard if its 2021 plans don't come to fruition.
As far as one-year balloon payments go, the money for Dragic feels about right. The 34-year-old had a tremendous bounce-back season after an injury-marred 2018-19 and kicked his game into an even higher gear in the bubble, playing some of the best basketball of his career. The Slovenian native was also an indispensable part of the Heat's Finals run, easily ranking as their third-best player and at some points their most important offensive initiator.
The Leonard deal is more mystifying. Sure, he started 49 games at center for Miami last season and posted a 62.7% true-shooting mark, but he's an abjectly poor defender and the team didn't really take off until they excised him from the rotation. Even as a one-year stopgap, $9 million feels needlessly steep. But Leonard is a good character guy and the Heat are known for taking good care of the in-house players they feel embody their ethos. If they have to bid against themselves to do so, then so be it. - Wolfond
Jazz sign Favors (3 years, $27M)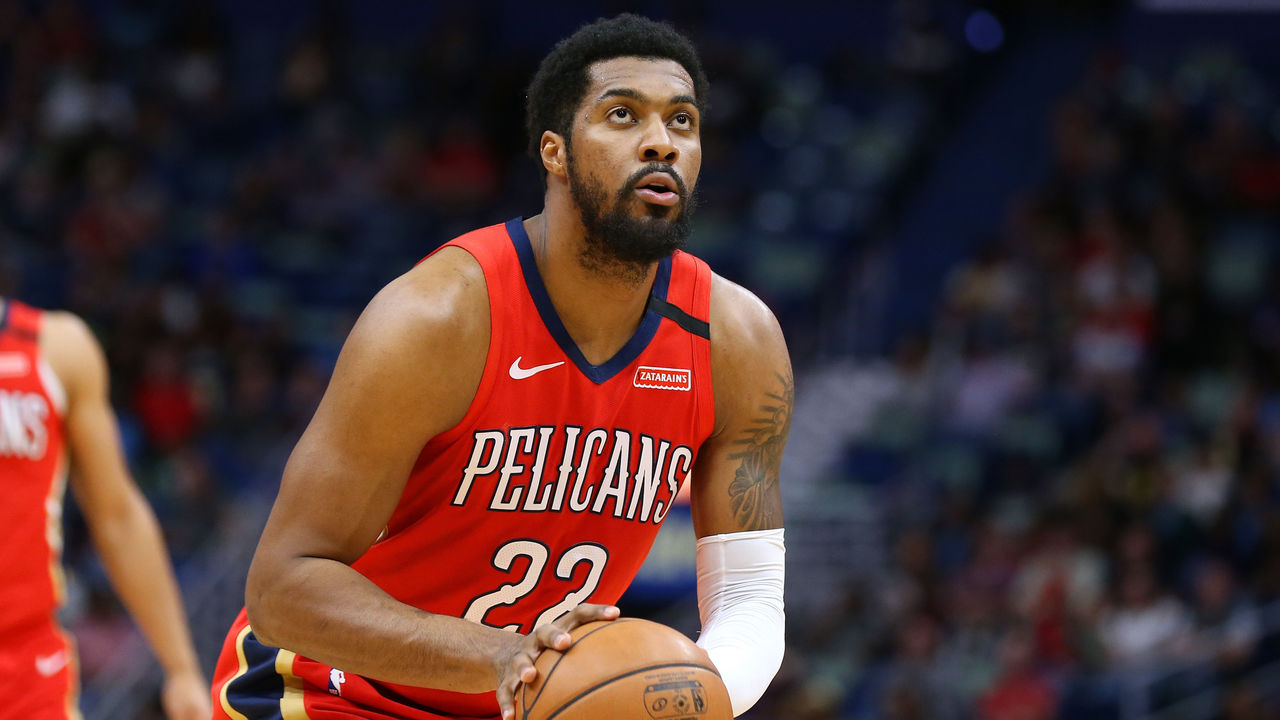 After a year in New Orleans, Derrick Favors returns to the team where he's spent 90% of his career, with Utah using its mid-level exception to sign the veteran big man. Favors isn't quite the offensive option he once was, but he's still an efficient finisher inside and an impact player on the defensive end who improves team rebounding.
The 29-year-old is probably best suited for a backup center role at this point and given that perennial Defensive Player of the Year candidate Rudy Gobert patrols the paint for the Jazz, it seems the franchise would agree. Favors, who forged pick-and-roll chemistry with Joe Ingles during their first stint together in Utah, can also log some time beside Gobert in the frontcourt - though the Jazz would face major spacing issues in that scenario. - Casciaro
Spurs re-sign Poeltl (3 years, $27M)
In four years as a pro, Jakob Poeltl's made one 3-pointer (on two attempts). He's not exactly fleet of foot, and he's coming off a season where he shot 46.5% from the free-throw line. And yet, he's established himself as a legitimate rotation player in the modern game thanks to his excellent rim protection on the defensive end, and his work in the pick-and-roll on the offensive end.
Poeltl's a great screener, an efficient finisher on the roll, and has started to show signs of some playmaking ability, too. He's an overall solid center who just turned 25. Given the contracts some underwhelming bigs commanded on the first night of free agency, bringing Poeltl back for $9 million per season is a good piece of business for San Antonio. - Casciaro
Pistons sign Mason Plumlee (3 years, $25M), Okafor (veteran minimum)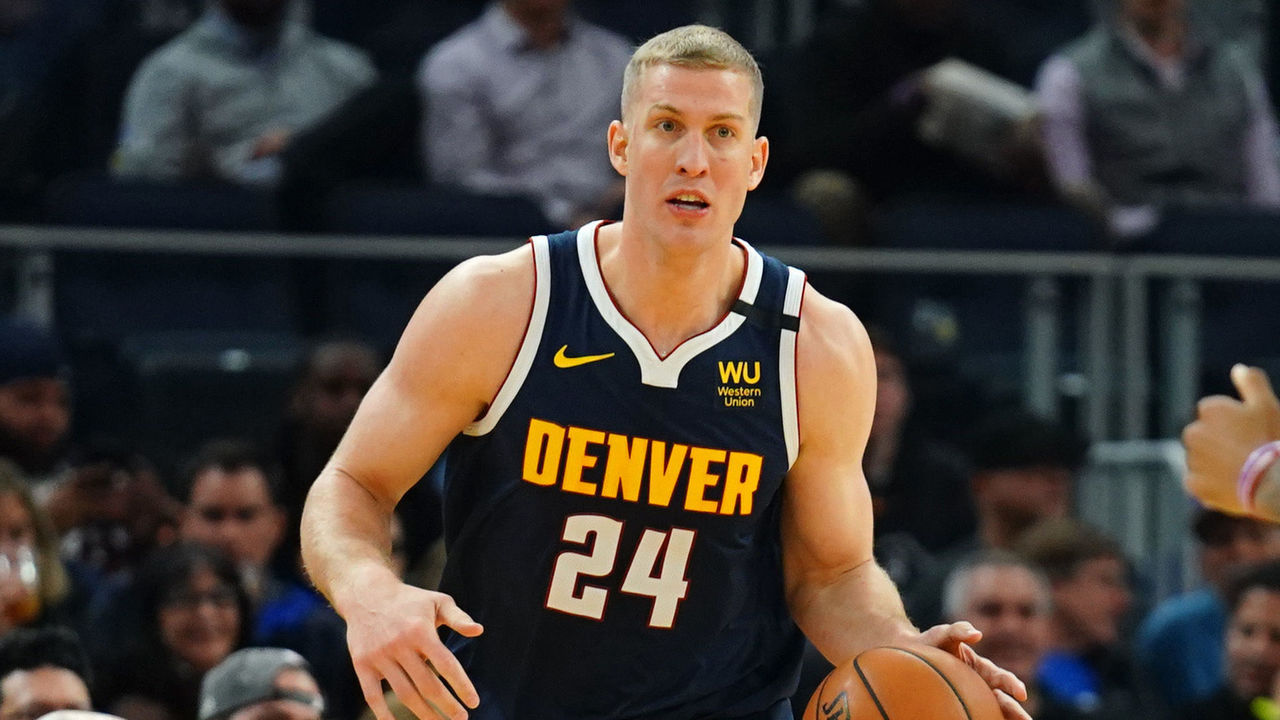 Head-scratching doesn't begin to describe this series of moves from Detroit. Plumlee's contract is questionable enough on its face. The center is a perfectly serviceable backup, but 15-minute-a-game bigs of his ilk are probably the most replaceable commodity in the league. So shelling out three years at an annual average value of more than $8 million, which forced the team to use the stretch provision on Dewayne Dedmon to open up cap space for Grant, doesn't make a lot of sense.
That's without mentioning the Pistons selected a center (Isaiah Stewart) with the 16th pick in Wednesday's draft or that they traded for another when they acquired Tony Bradley from the Jazz on draft night. Okafor comes at the minimum so there's no downside there in a vacuum, but did they really need to add another big man to a frontcourt rotation that now includes Plumlee, Grant, Stewart, Bradley, Blake Griffin, and 2019 first-round pick Sekou Doumbouya?
If all that isn't vexing enough, Detroit didn't retain Wood - a burgeoning 25-year-old who can play the 4 or the 5 and has by far been the club's best big man over the last year. In terms of resource allocation, this is beyond strange. - Wolfond
Blazers re-sign Hood for (2 years, $21M - 2nd year non-guaranteed)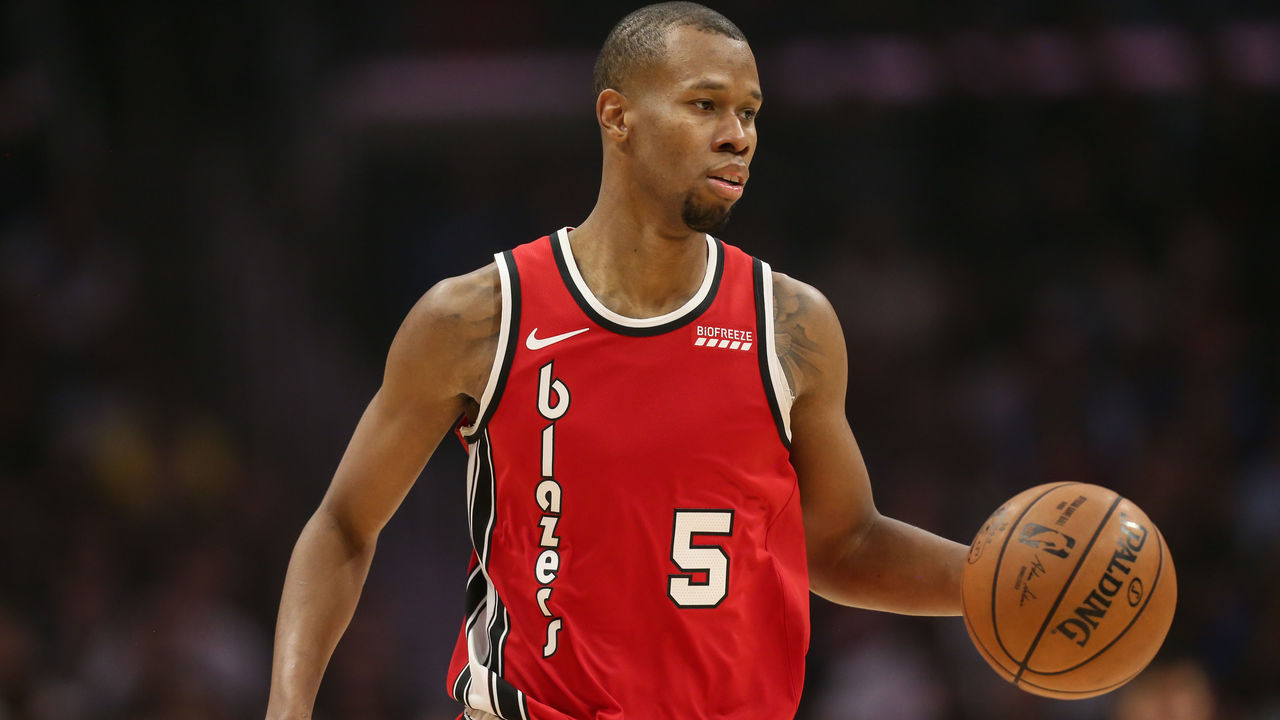 This is a lot of money to commit to someone coming off an Achilles tear, but with only one year guaranteed, it's a worthwhile roll of the dice for the Blazers. Hood was an important bench piece for Portland during the team's run to the West finals two years ago, and he shot a ridiculous 49.3% from 3-point range in 21 games before suffering the injury last season.
The Blazers, who were completely depleted at the forward spots by the time they entered the Disney bubble, will now enter next season with a solid wing rotation including Hood, Covington, and Derrick Jones Jr. If Hood looks like the player he was before he got hurt, this could wind up looking like a team-friendly deal. If he doesn't, the opportunity cost for Portland is relatively low. This is also a nice piece of business for Hood, who gets a big salary bump after declining his $6-million player option. - Wolfond
Lakers sign Harrell (2 years, $19M - 2nd year player option)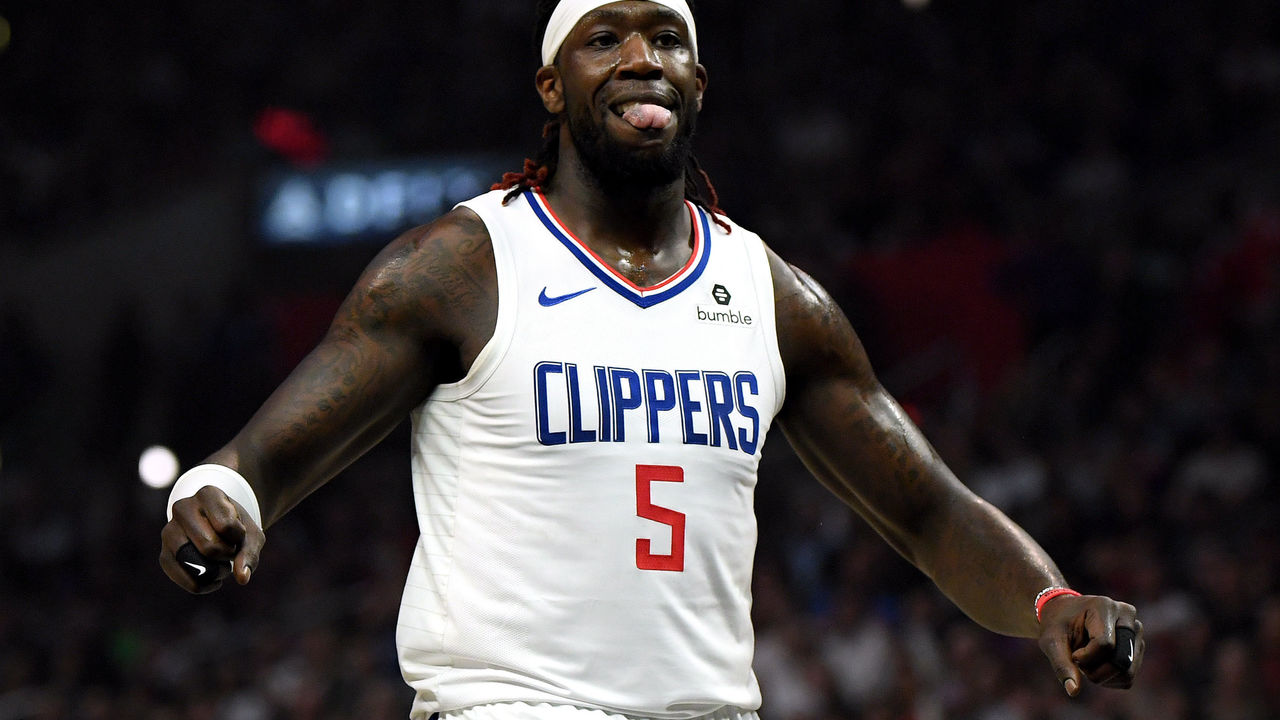 The battle of Los Angeles just got a lot more interesting.
Montrezl Harrell's game has its warts, particularly on the defensive end, which is why the 26-year-old big man is settling for the mid-level exception rather than the big payday originally envisioned for him at the beginning of last season. And yes, those warts were brutally exposed by Denver in the postseason. That said, it's hard to not like this deal for the Lakers, and Harrell could always opt out a year from now (when more teams will have cap space) if he rebuilds his value playing for the defending champs.
The Lakers won't rely on Harrell as much as the Clippers did, and LeBron James always finds a way to maximize the talent at his disposal while masking his teammates' flaws. We're also still talking about a high-energy reserve who averaged 18.6 points on 58% shooting last season.
With James and Anthony Davis leading the way, the Lakers won a championship despite some legitimate depth concerns. They now head into next season with the two players (Harrell and Dennis Schroder) who finished first and second in Sixth Man of the Year voting last season. Their defense might've taken a hit so far this offseason, but another LeBron-led team is unquestionably more talented than it was a week ago, which is always a terrifying scenario for opponents. - Casciaro
Blazers sign Derrick Jones (2 years, $19M)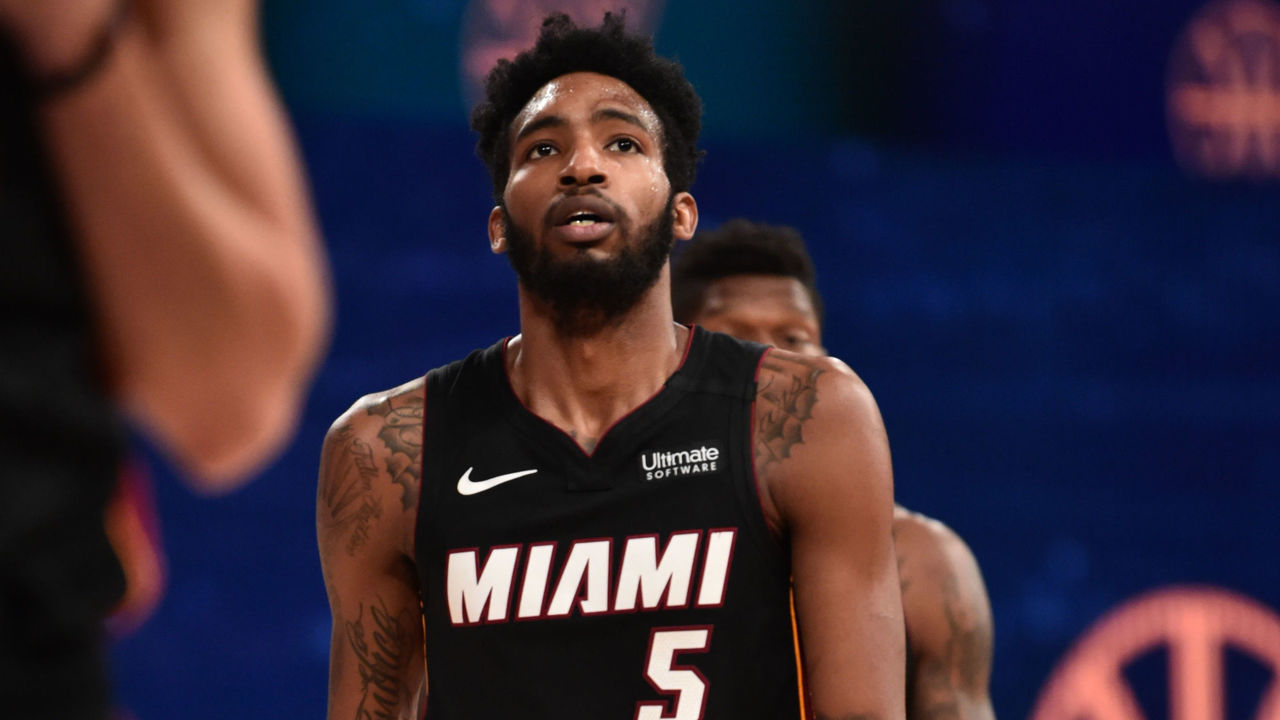 The Blazers continue to bolster their defense after a 27th-ranked showing last year. In Jones Jr., they add elements of length and athleticism that they were sorely lacking on the wing. He's a chaos agent, which can cut both ways, but his energy and bounce should make him a nice complement to the team's beefed-up frontcourt.
Jones and Covington will make for a particularly fun forward tandem - both excel as team defenders and both are highly switchable, versatile enough to defend on the perimeter, and to serve as rim-protectors. Jones can guard just about anybody, and he's a sneaky good weak-side shot blocker. At 23, he also offers potential upside.
The big issue with Jones is his unpolished offensive game, specifically his lack of credible 3-point range (he's a career 28.2% shooter from deep on low volume). There's a reason he barely saw the floor during Miami's Finals run, despite his defensive chops and his effectiveness as a cutter. He'll be a good fit next to stretch big Zach Collins, but spacing issues might make it difficult to play him alongside centers Jusuf Nurkic and Enes Kanter. Those concerns make the price tag (the full mid-level exception) seem a tad high. But when looked at in conjunction with their other moves this offseason, it's easy to see what the Blazers are doing here. On top of getting flat-out tougher, they've gotten significantly more flexible. - Wolfond
Pacers re-sign Justin Holiday (3 years, $18M)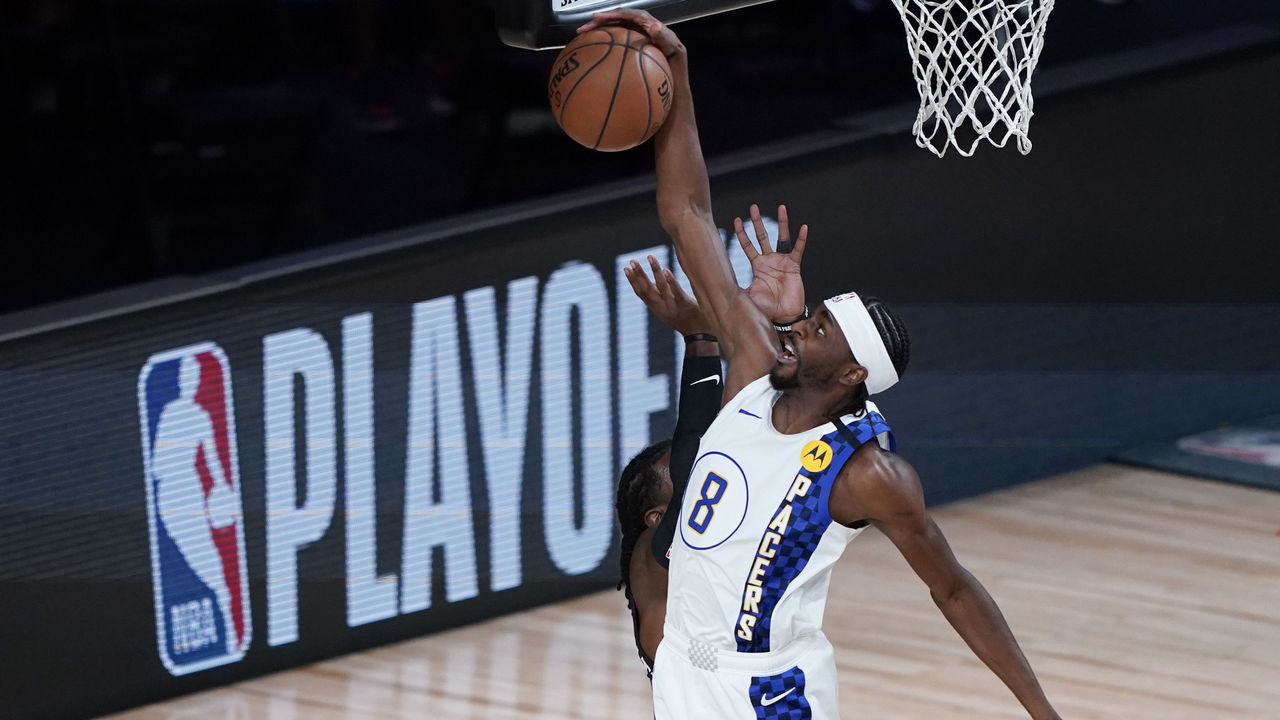 This is fantastic value for the Pacers, especially given what some other 3-and-D wings signed for. Holiday is a long, physical defender who can hang at the 2 or the 3, and he's coming off the best shooting season of his career: 40.5% from deep on 4.5 attempts per game. With so much still in flux for the Pacers' wing rotation, as they pursue Gordon Hayward and navigate the messy Victor Oladipo situation, this deal gives them some cost certainty. - Wolfond
Nuggets sign JaMychal Green (2 years, $15M)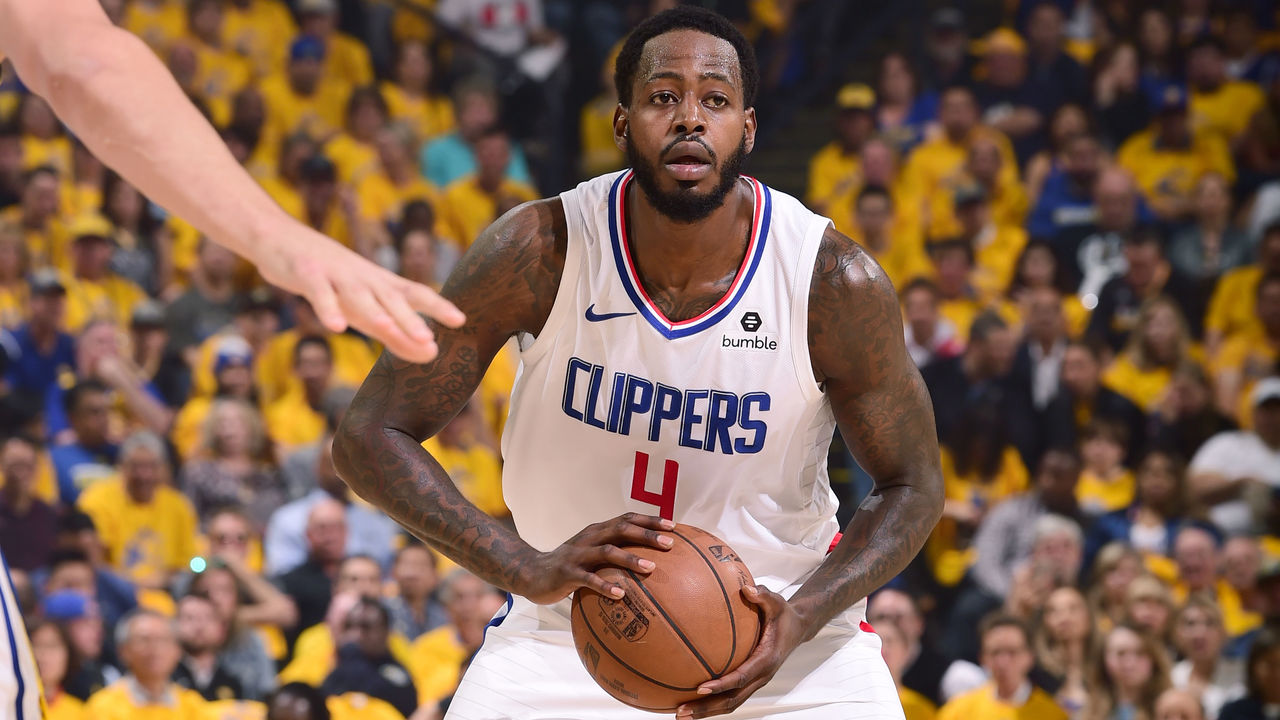 Green didn't quite produce the way some thought he would in L.A., but he's a proven stretch-four (38.7% from deep last season) who can rebound and hold his own defensively, so it made sense that he declined a $5-million player option to enter free agency. For Denver, the 30-year-old is a clear downgrade from Grant (both now and in terms of upside), but also a solid replacement for 37.5% of Grant's new salary. - Casciaro
Mavericks re-sign Burke (3 years, $10M)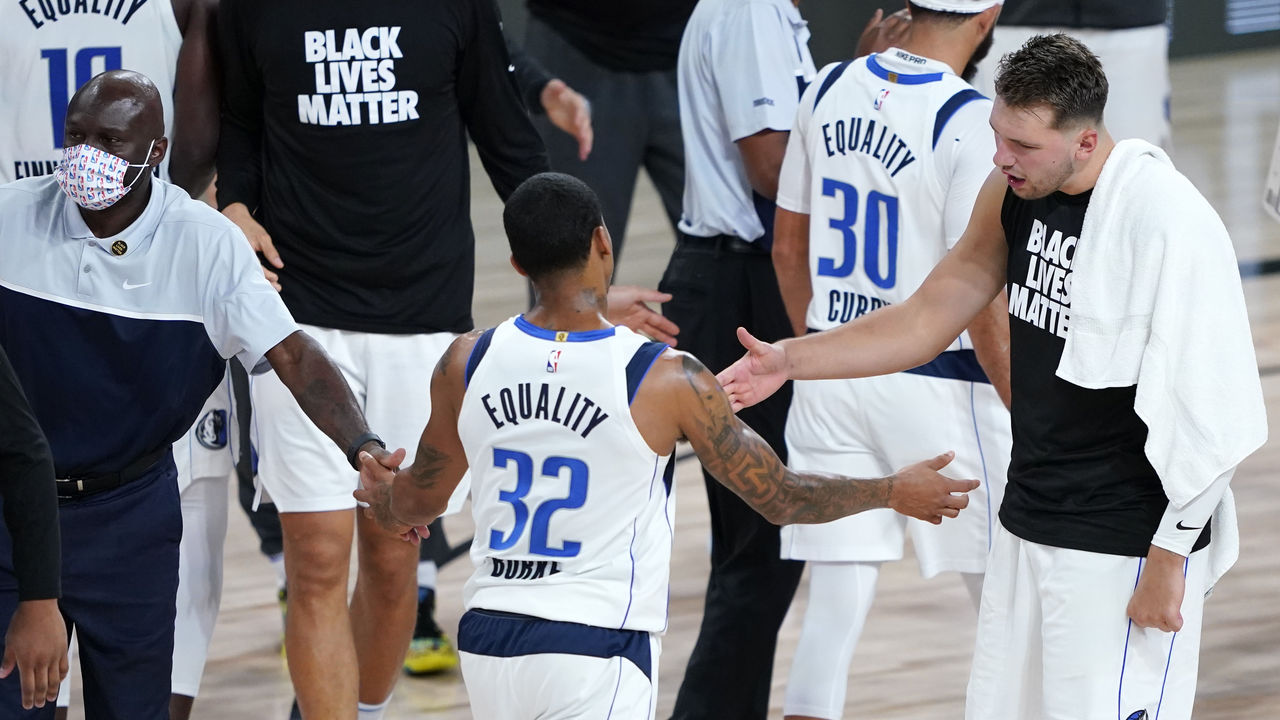 Dallas signed Trey Burke as a pre-bubble addition with the team in desperate need of some guard depth and ball-handling. The former top-10 pick turned that short-term gig into a three-year contract with one of the league's rising contenders.
Burke averaged 12 points and 3.8 assists in roughly 24 minutes per game during the eight seeding games, then posted similar numbers on impressive efficiency during Dallas' first-round playoff series against the Clippers. He's also shot better than 38% from deep over the last four years, including a sparkling 42.7% conversion rate last season.
Burke may not be able to replicate those numbers over a larger sample size, but if he continues to shoot the ball well and gives the Mavs some dependable guard play off the bench, Dallas will have found a replacement for some of what Seth Curry did for them in the past. - Casciaro
Bucks re-sign Connaughton (2 years, $8.3M - 2nd year player option)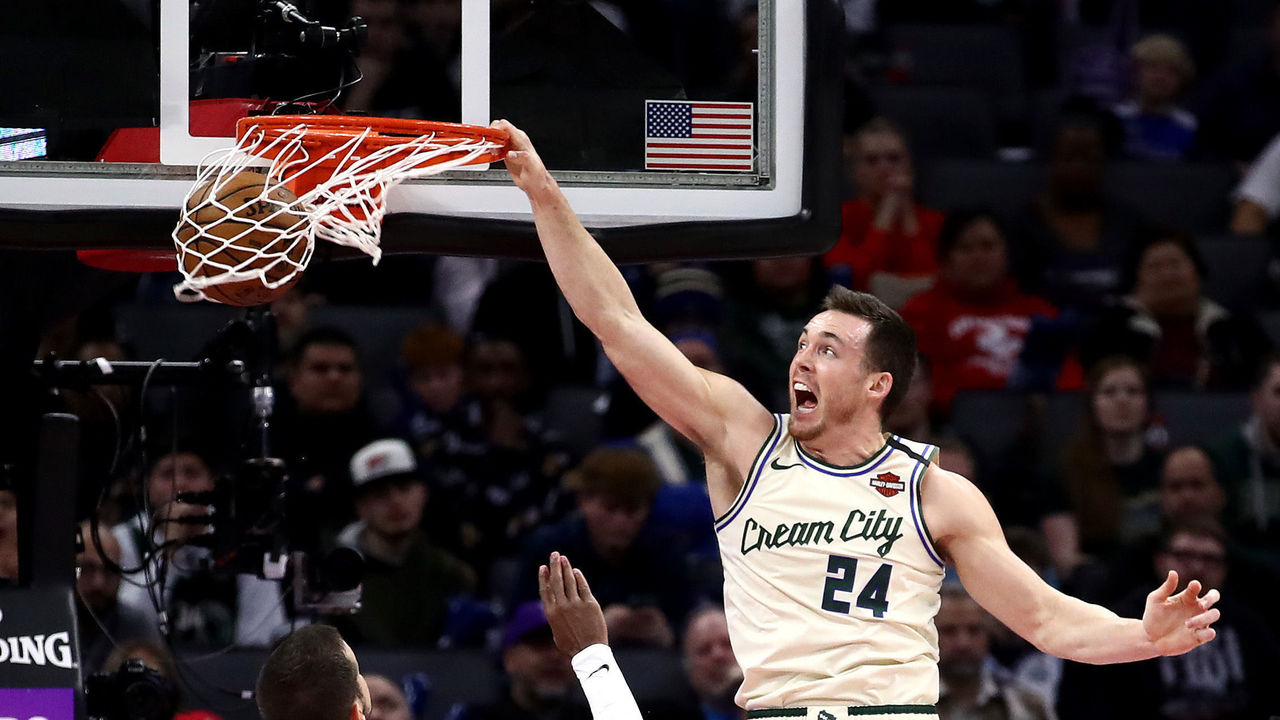 Pat Connaughton's a decent slasher and an explosive athlete who's become a pretty steady presence in Milwaukee's rotation, but he's an average shooter (at best), and Wes Matthews walked away from the Bucks to join another contender for less than half the price. - Casciaro
Knicks sign Burks (1 year, $6M)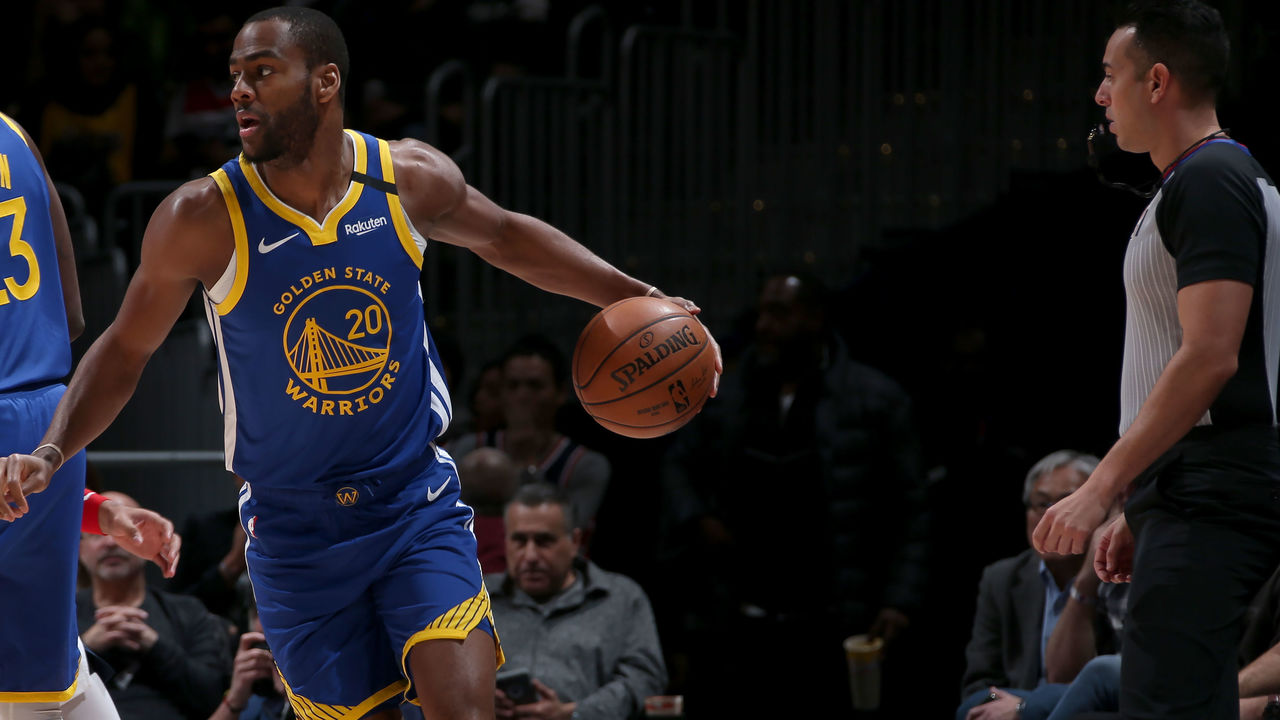 Alec Burks quietly put together a strong, fully healthy 2019-20 season between Golden State and Philadelphia after several injury-riddled years. He offers a measure of competent ball-handling and off-the-dribble shooting that the Knicks sorely lacked last year. He's a half-decent defender, too, and can be a pick-and-roll playmaker in a pinch.
Basically, Burks is a jack of many trades and a master of none. But the Knicks need a semblance of stability and Burks gives them that. Solid get at this price. - Wolfond
Bulls sign Temple (1 year, $5M)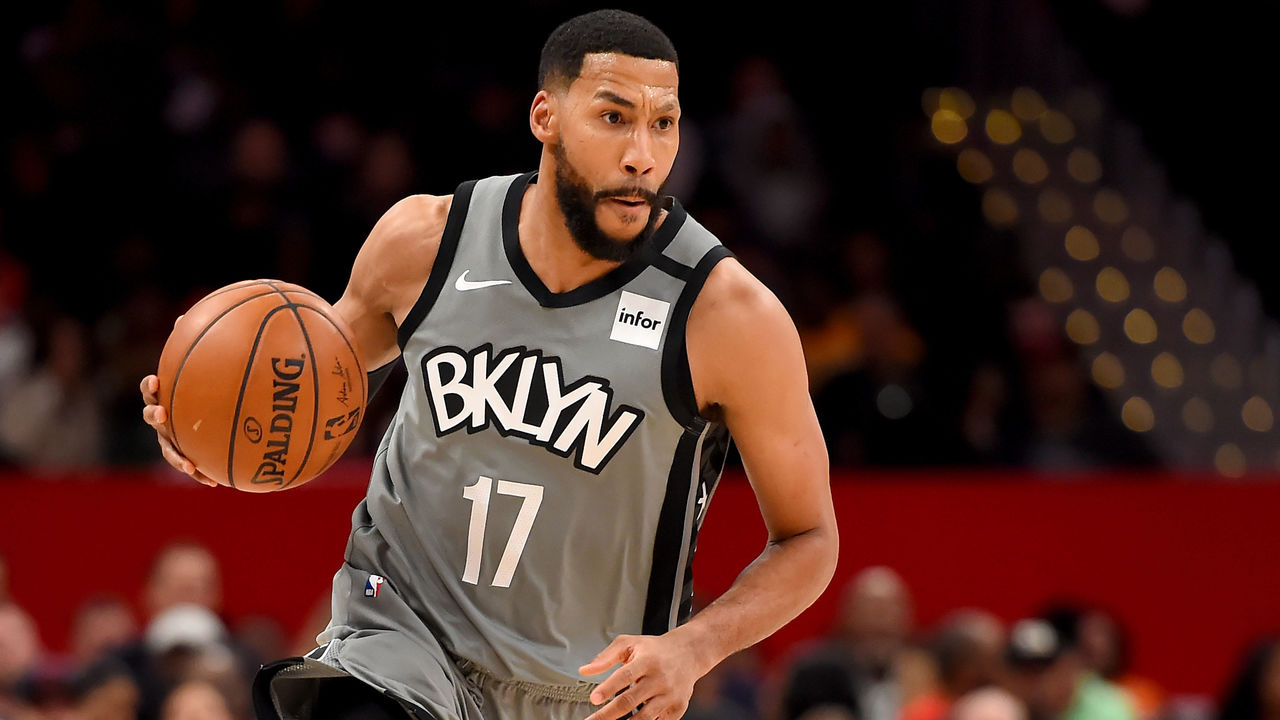 Solid 3-and-D addition for Chicago. Temple helps shore up the Bulls' wing defense - a major weakness for them last season. He's also a heady vet, consistently beloved by teammates, joining a discombobulated young team that could use some old-head stewardship. - Wolfond
Lakers sign Matthews (1-year, $3.6M), re-sign Dudley (1-year, $2.5M)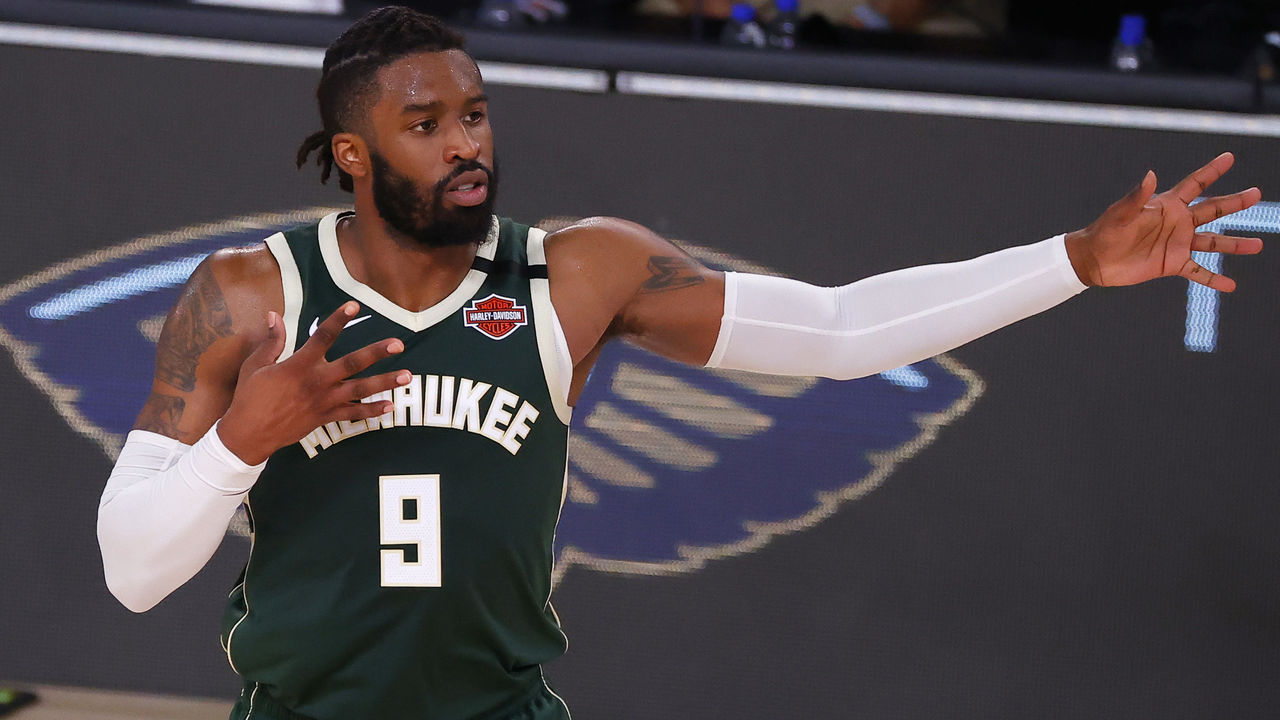 The defending champs continue to impress early in the offseason. Days after turning Danny Green and the No. 28 pick into Schroder, the Lakers reportedly agreed to terms with Matthews on what could prove to be one of the biggest bargains of free agency.
While swapping Green for Schroder brings more ball-handling, shot creation, and penetration, the Lakers did lose a key 3-and-D player who could soak up a lot of minutes guarding some of the opposition's best perimeter players. In adding Matthews, L.A.'s done exceptionally well in replacing Green's on-court value for less than a quarter of the price (Green will earn nearly $15.4 million this season).
Matthews, a career 38% 3-point shooter, hit over 36% of his shots from deep on more than four attempts per game with the Bucks last season. The 34-year-old is also one of the league's more underrated defensive players when it comes to guarding bigger wings.
As for Dudley, he only played 45 games last season, logged only 31 minutes of playoff action, and is no longer a rotation player. But there's a reason he continues to stick around, with the coming season his 14th as a pro. The veteran forward is known as a great teammate and locker-room presence who possesses strong basketball IQ and is also always willing to defend in his limited minutes. - Casciaro
76ers sign Howard (1 year, $2.6M)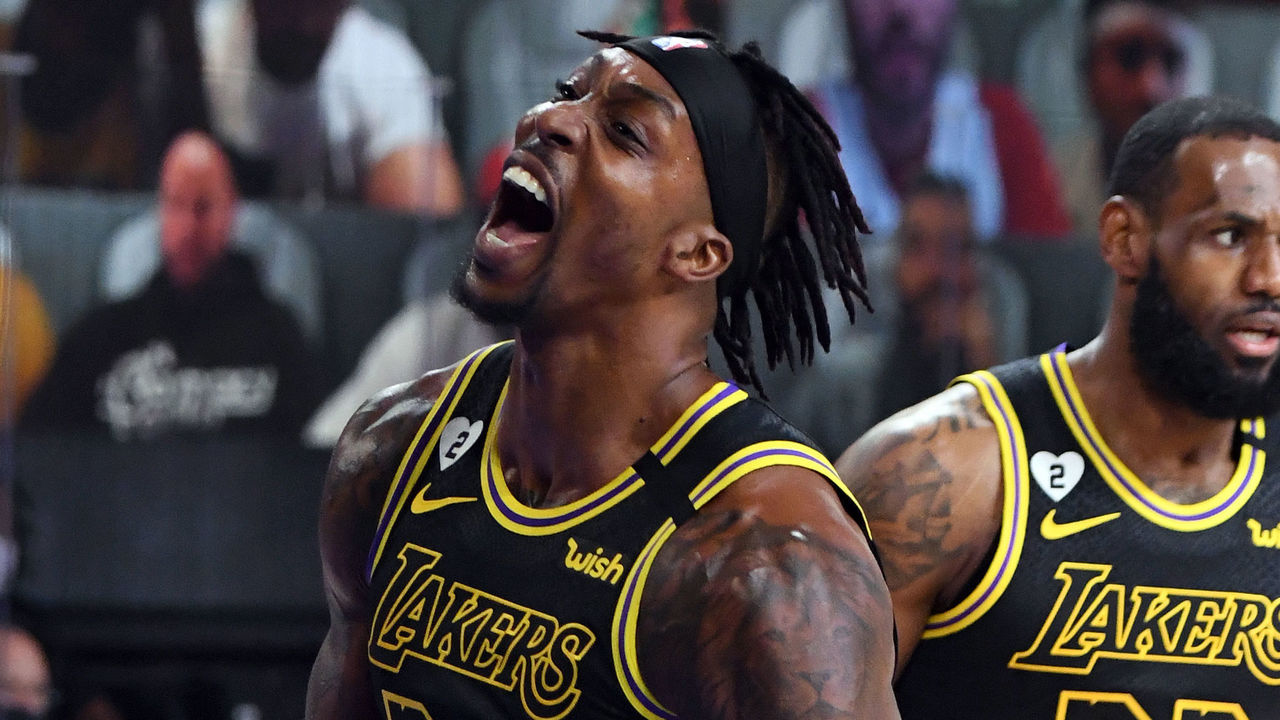 In a stunning about-face, Howard deleted a tweet in which he announced he was returning to the Lakers, and within minutes reportedly had an agreement in place with the Sixers.
It's unclear what prompted the change of heart. One report suggested it was based on playing time, which makes sense if he found out that the Lakers were signing Harrell just before putting pen to paper. One way or another, the Sixers managed to nab a quality backup center on the cheap, addressing a spot that's been a bugaboo for them throughout most of the Joel Embiid era.
Howard proved last season that he could accept and thrive in a pared-down role that asked him to do little more than roll hard to the rim, rebound, and defend the paint for 19 minutes a night. If he can do the same to a comparable extent in Philly, the team may be able to reverse a years-long trend of getting shredded with Embiid on the bench. - Wolfond
Wizards sign Robin Lopez (terms unknown)
It's tough to judge a deal without knowing the terms, though it sounds like the Wizards are using part of their mid-level exception on Lopez, who declined a $5-million option to remain with the Bucks earlier this week. Regardless, on a day Washington put a premium on shooting, it also added a solid defensive center who will help the league's worst rebounding team clean the glass.
Ever the entertainer, Lopez also provided the tweet of the night upon realizing he was joining a Wizards team dealing with some internal chaos. - Casciaro
Pistons sign Jackson (2-year deal, 2nd year team option)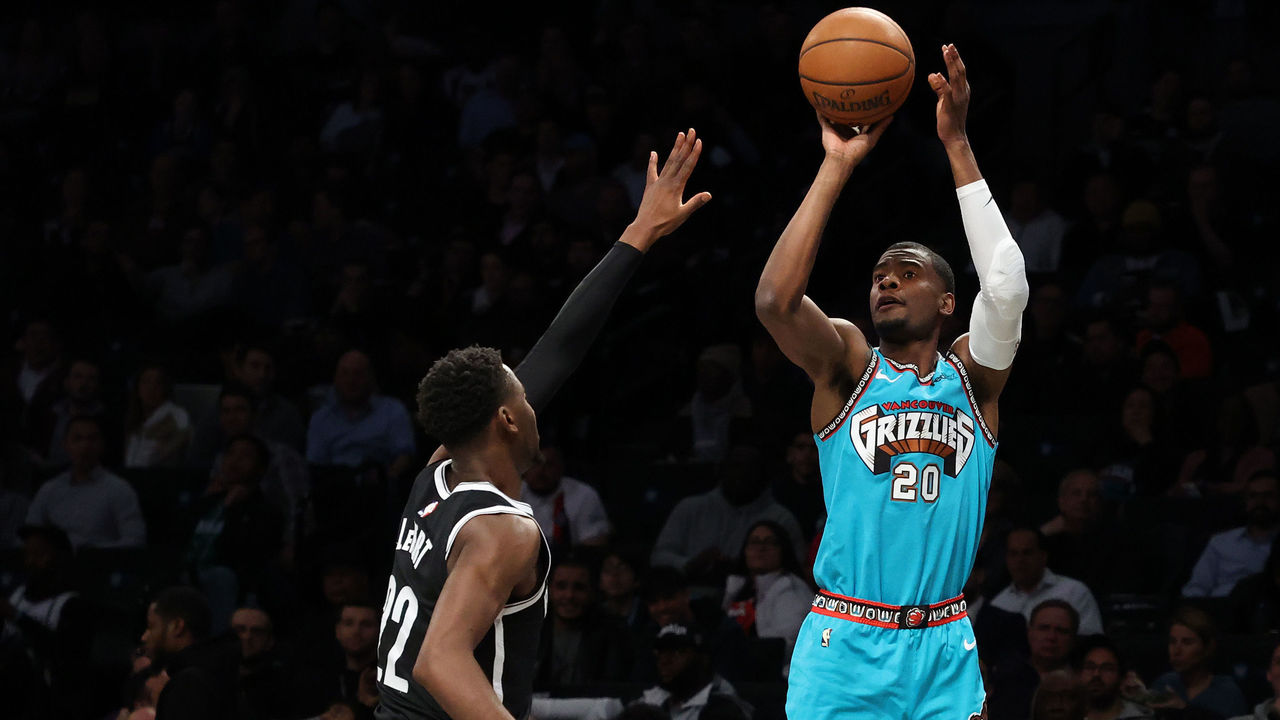 Compared to their earlier, center-focused moves, this one makes some sense for the Pistons. Even if he can't replicate the wing production they traded in Luke Kennard and Bruce Brown, Jackson's the kind of reclamation project they can afford to take a chance on.
The fourth overall pick three years ago, Jackson's still only 23, and he proved legitimately useful in his brief stint with the Grizzlies last year after tearing up the G League. In the process, he seemed to assuage some of the concerns about his maturity and commitment level.
The Pistons desperately needed a wing defender, especially after trading Brown earlier this week. At a rangy 6-foot-8, Jackson can theoretically guard 2 through 4. Theoretically. This is a rebuilding year for Detroit so the stakes are low, but if he's to stick around beyond the one guaranteed year, Jackson will also need to be a more reliable 3-point shooter than he's been to this point in his career. As currently constructed, the Pistons have, like, negative spacing. - Wolfond
Magic re-sign Ennis (1-year contract)
James Ennis was quite good in his hybrid-forward role after coming to Orlando from Philly at the deadline last season, starting all but two games and stabilizing the Magic's defense in the absence of an injured Jonathan Isaac. He was especially good in their lone win over the Bucks in the first round of the playoffs. With Isaac likely to be out for all of 2020-21, the Magic understandably saw fit to keep him around (at an as-yet-unspecified price) for at least another year. - Wolfond
Nuggets sign Facundo Campazzo (2 years)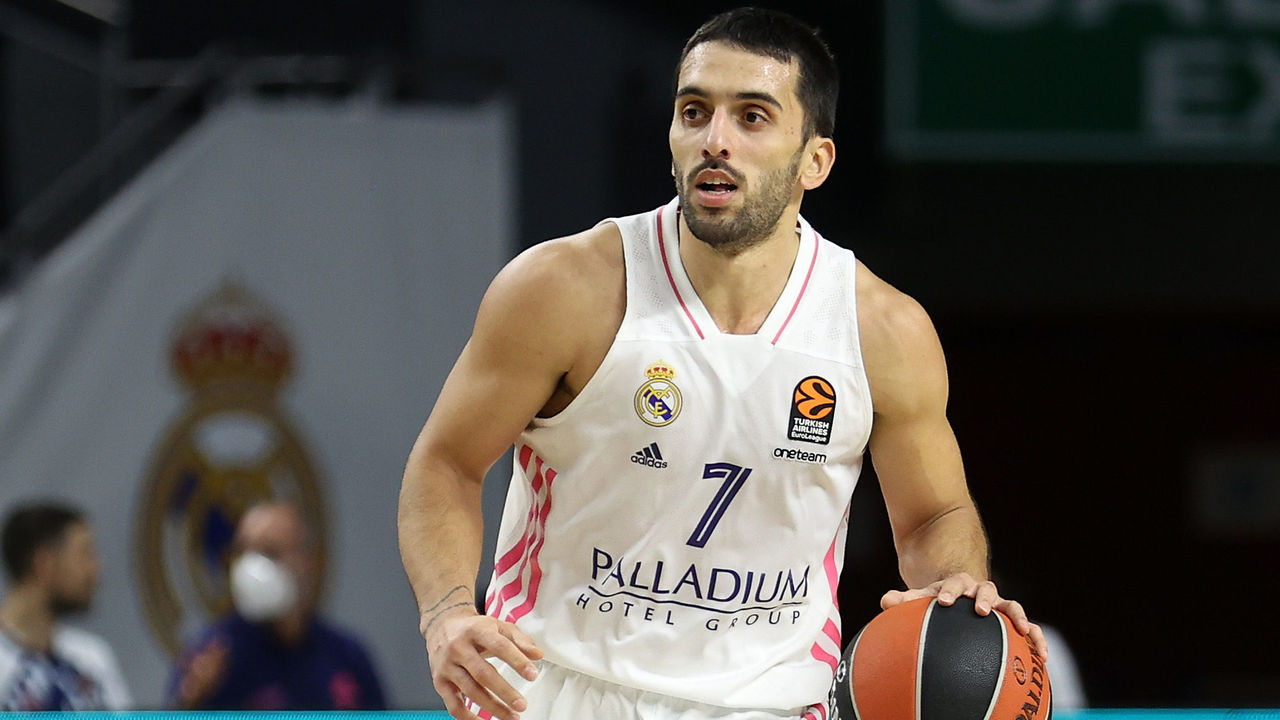 The 29-year-old Real Madrid star is a two-time EuroLeague champion, a former Spanish League Finals MVP, and has earned himself a reputation as the basketball world's most dazzling playmaker outside the NBA.
Campazzo's size (5-foot-11) and inconsistent shooting will work against him but he's a pick-and-roll maestro who competes defensively, so it's not hard to envision him earning some minutes off the bench in Mike Malone's backcourt. The veteran point guard is also a decent bit of insurance in the event Denver loses free agent Monte Morris. - Casciaro
Clippers re-sign Patterson (1-year, $2.3M)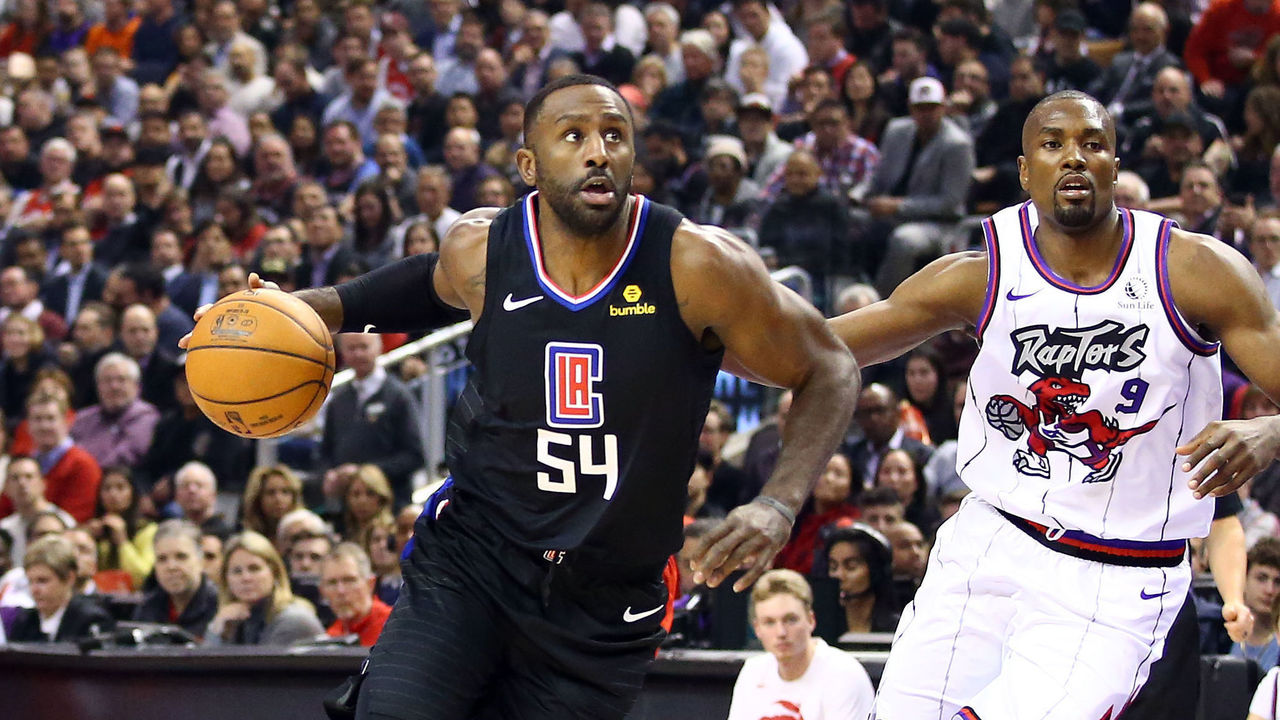 Patrick Patterson's no longer the plus-minus king he once was in Toronto, but he did shoot 39% from deep last season while making more than one 3-pointer per game, and he can still play passable defense at the power forward spot in limited minutes (13.2 per game). And that's exactly what the Clippers will continue to expect from him at such a low price. - Casciaro
Magic sign Dwayne Bacon (2 years)
Bacon's an inefficient swingman with some defensive upside, and it's not really clear why the Magic moved on the former Hornet so quickly. - Casciaro
Spurs re-sign Drew Eubanks (3-year, minimum contract)
The 23-year-old's only played 45 games total over two seasons in San Antonio, but the big man did average seven points, 6.3 rebounds, 1.4 blocks, and 1.3 assists in roughly 18 minutes per game in the bubble. Perhaps a soon-to-be rebuilding Spurs team saw something in Eubanks to build on in that stretch. - Casciaro
Heat re-sign Haslem (1 year, veteran's minimum)
At this point, Udonis Haslem's essentially a cheerleader, a motivational speaker, an assistant coach, and the steward of Heat Culture more than he's an actual NBA player. The 40-year-old appeared in four games last season and has suited up for only 44 games over the last four years. But if Pat Riley, Erik Spoelstra, and Co. think he's worth keeping around for an 18th season in Miami, then he's worth keeping around. - Casciaro
Wizards sign Anthony Gill (2-year contract)
Gill, who played at South Carolina and Virginia before heading to Turkey and Russia, averaged 10.5 points on 57-41-77 shooting in three years of EuroLeague ball. If nothing else, the power forward's shooting touch should translate to the NBA. - Casciaro