Unpacking the details of the NCAA's name, image, and likeness reform plan
Brett Wilhelm / NCAA Photos / Getty Images
The upshot of the NCAA's 31-page report recommending a path to allow student-athletes to profit off their name, image, and likeness (NIL) is that the organization that once fought tooth and nail to prevent this movement has, at last, acknowledged its inevitability.
The NCAA's hand might have been forced by state legislation and growing public support for student-athlete rights. But the bottom-line admission on Tuesday still marked a potentially historic moment.
"We believe wholeheartedly that college sports need to adapt to keeping with the times," said Val Ackerman, the Big East commissioner and a co-chair of the NCAA's federal and state legislation working group. "We know that non-athlete students on college campuses today can pursue a range of commercial opportunities that are funded by third parties, particularly in the area of social media, and we think that similar doors can and should be open to our athletes to the greatest extent possible."
With that, the NCAA opened the door to allowing student-athletes to earn money from their NIL - whether it be via commercials, autograph signings, or social media.
But the details of how and when this could happen appear to be complicated and cloudy. And, it seems, there's always a catch.
Over the course of a one-hour conference call with NCAA president Mark Emmert and members of the working group, "guardrails" became a buzzword. NCAA officials said it won't be a totally free market for players. Some of the work left to be done could fall to Congress.
From endorsement deals to the NCAA Football video game series, let's unpack the 31-page report by answering the pressing questions - and looking at those still unanswered:
Are the players going to get paid?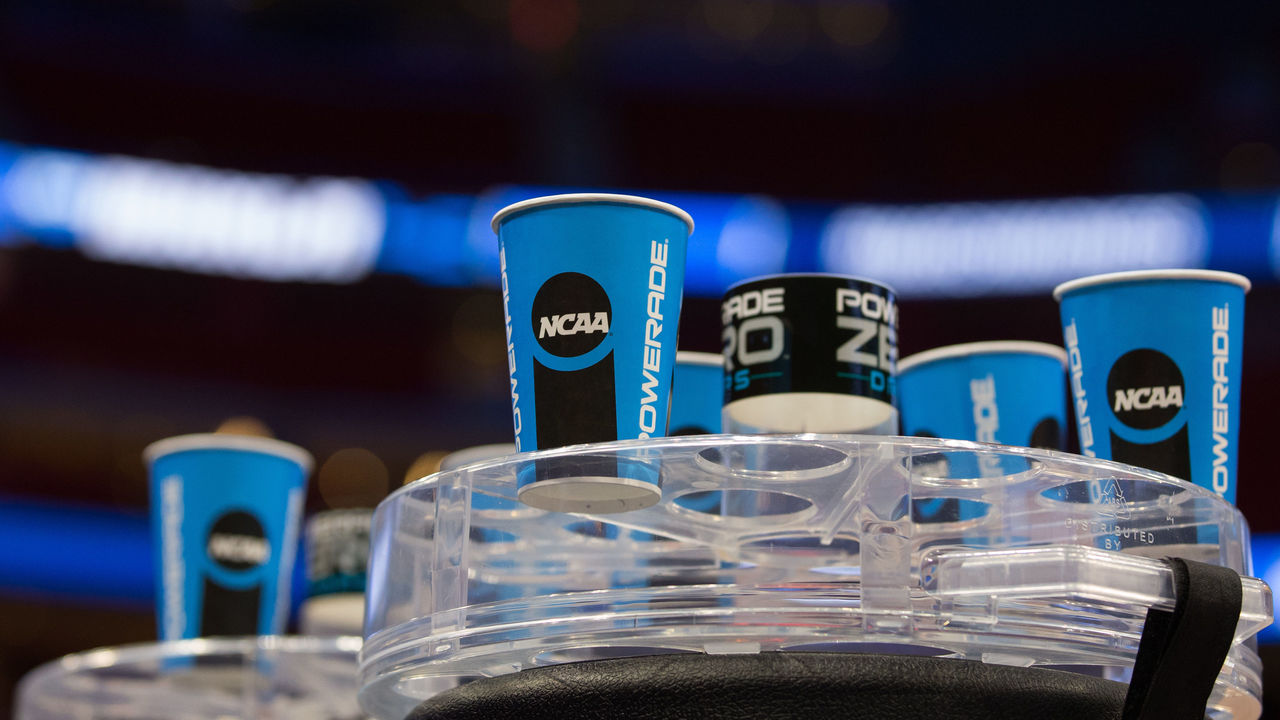 Eventually, yes. The hope is in 2021. But they won't be paid by the schools.
In fact, the working group recommended that schools and conferences be prohibited from "playing any role in locating, arranging, or facilitating endorsement opportunities." The NIL recommendations provide an avenue for student-athletes to get paid for opportunities outside their universities.
That could mean a local car dealership in Spokane, Washington, hires a Gonzaga basketball player to promote it on billboards. It could mean Clemson quarterback Trevor Lawrence joins Troy Polamalu in a Head & Shoulders commercial.
Or it could mean a Stanford swimmer holds a camp to bring in money. The working group recommended two areas in which NIL rules be modernized: compensation for third-party endorsements and compensation for student-athlete work products or business activities. The recommendations cover everything from commercials to social media influencing.
For the first time, student-athletes will be able to capitalize on their talents and fame to make money, which any other student on campus has always been able to do. A soccer goalkeeper should be able to give goalie lessons the same way a music major can give piano lessons.
But there will be restrictions - those so-called "guardrails." More on that in a bit.
OK wait. How did we get here?
The NCAA has long pushed back on the idea that student-athletes have a right to profit off their NIL. But a groundswell of support from state legislatures shifted the power dynamics.
Let's go back to September. California Gov. Gavin Newsom approved SB 206, the Fair Pay to Play Act, allowing college athletes in the state to make money from endorsement deals. The law, slated to go into effect in January 2023, was called "unconstitutional" by the NCAA at the time.
Then Colorado passed a similar bill. The NCAA said 34 states have now introduced bills related to student-athletes and their NIL rights. There are discussions about legislation on the federal level to maintain an even playing field between the states.
The NCAA, in an effort to maintain control of the situation, created its working group to try and find solutions before decisions were taken out of its hands.
So student-athletes might soon be able to use their NIL to profit. How will that work?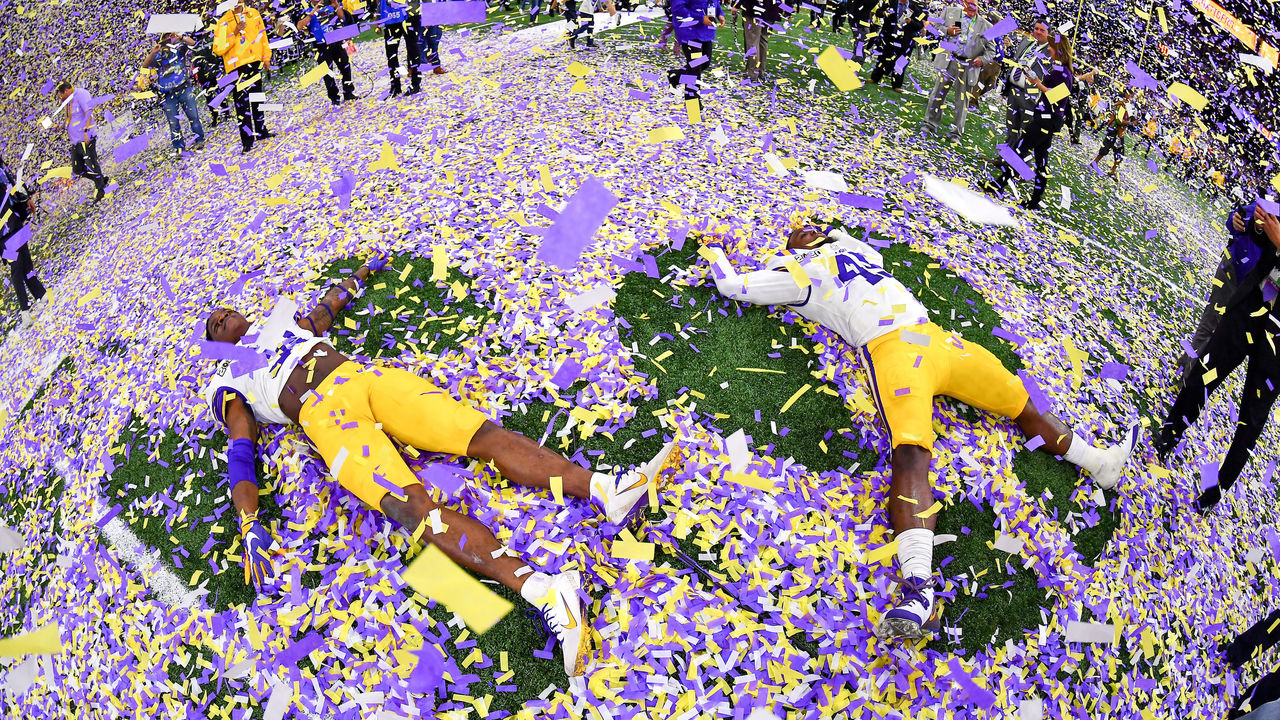 As mentioned above, the working group's recommendations sorted NIL opportunities into two categories: third-party endorsements and student-athlete work products or business activities.
What's fair game?
It's permissible for a student-athlete to be paid to endorse a product in a commercial or social media post. It's also permissible for a student-athlete to endorse a product or post to a YouTube channel and receive money for doing so.
Student-athletes could get paid for promoting their personal business - say, if one wanted to record an album, develop a clothing line, or host a football camp.
Another avenue is the creation and distribution of social media content. Imagine the Nebraska linebacker who's also a TikTok star - and gets paid for it.
Personal promotional activities, like autograph signings, are permitted under the recommendations.
What isn't?
None of the opportunities to cash in on NIL can come from or be arranged by the school. "If the schools got involved, facilitated this, then you could potentially get into Title IX issues," said B. David Ridpath, an assistant professor of management at Ohio University and president of The Drake Group, a college athlete advocacy organization. "So it's better to have this outside of the institution as much as possible."
An odd caveat: Usage of university uniforms, logos, or facilities will not be permitted in paid endorsements. On the conference call, working group members said student-athletes would be able to reference their status or position at a school verbally, but they could not use "intellectual property" in endorsements.
The working group encouraged regulations prohibiting the promotion of products/services that are "inconsistent with the NCAA's membership values," such as alcohol, tobacco, and sports gambling. Don't expect to see any football players shilling for Bud Light.
The group recommended further regulations around industries like shoe and apparel because of their "history of encouraging or facilitating recruiting and other rules infractions."
Is there a limit on how much money an athlete can make?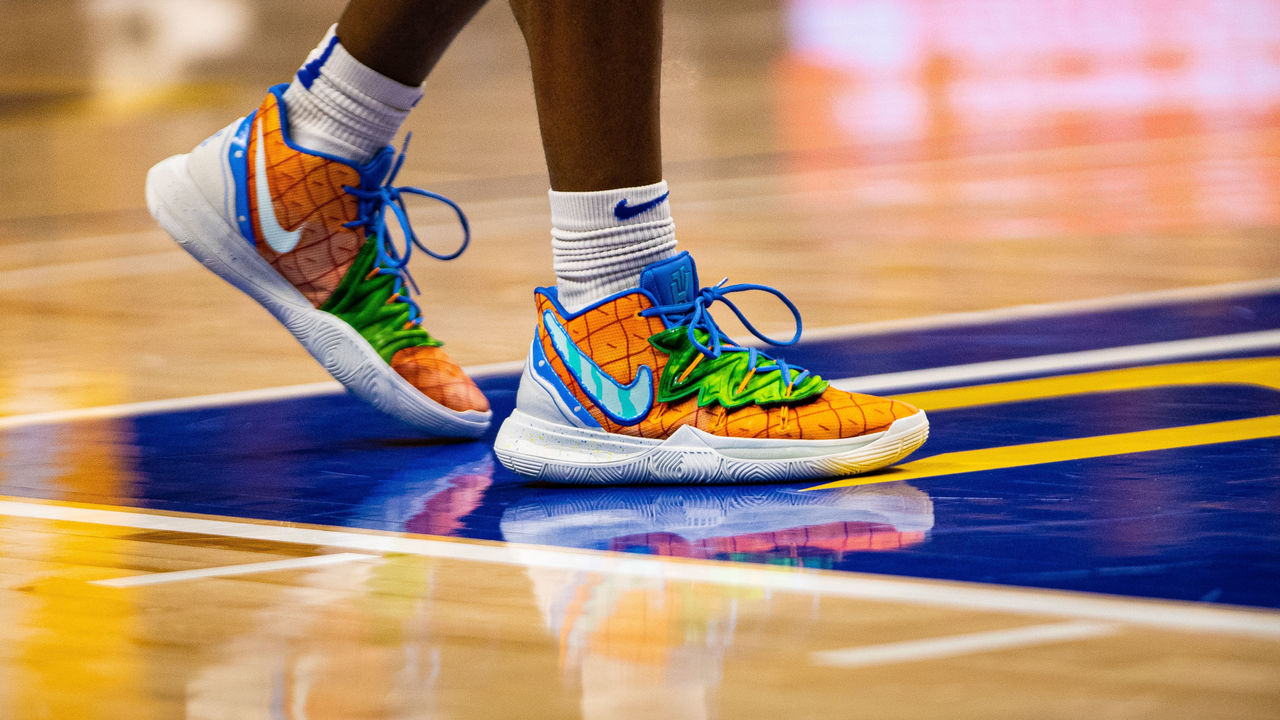 There's no cap on student-athlete income from endorsements, said Gene Smith, Ohio State athletic director and co-chair of the working group.
At the same time, Smith indicated there will be a process of limiting and regulating how much student-athletes are paid by third parties.
"We'll look for abnormal activity or abnormal payments that are consistent with the level of compensation that should be provided relative to the activity," Smith said. "There will be some subjectivity there because that's the market, but the reality is the reasonable, rational, and prudent review of that activity will hopefully allow us to determine if it's appropriate."
That's where this gets tricky, as those regulations could be perceived as a cap of their own.
The working group said its goal is to prevent boosters from using NIL as a way to induce recruits or pay players for their athletic performance. That would require a system in which student-athletes disclose payments they receive for endorsements.
And it would mean the NCAA ultimately retains the power over NIL. It would review - and potentially deny - those payments. Even though there's technically no limit on income.
Ridpath said The Drake Group supports an independent third-party overseer to act as a "clearinghouse" for the NIL oversight process to keep everything above board.
"Once these things are transparent, sunshine is the best disinfectant," he said.
How the NCAA will regulate this is unclear. The report's recommendations urge the NCAA Board of Governors to engage Congress in a number of areas. One of those is to ensure that the federal government acts to pre-empt NIL laws passed by states.
Another is to establish an antitrust exemption for the NCAA.
The NCAA has faced antitrust lawsuits in the past, most famously in the O'Bannon v. NCAA case that challenged whether the NCAA could use an athlete's likeness without his or her consent or payment. An antitrust exemption, depending on the details, could protect the organization from future legal issues.
An exemption might also be necessary so the NCAA can be the arbiter of "fair market value" for endorsements without risk.
"I do think we need to be very, very cautious about the NCAA pushing for an antitrust exemption," Ridpath said. "There are some merits to a very limited and narrow antitrust exemption but not a blanket one because that would give the NCAA much more power than they have now and protect them from lawsuits."
Can student-athletes hire agents to manage their endorsement activities?
That is also unclear. Page 20 of the report recommends more "guardrails" here. One of those: "The use of agents, advisors, and professional services by student-athletes in connection with the NIL activities must be regulated."
OK, but does this green-light the return of the NCAA Football video game franchise?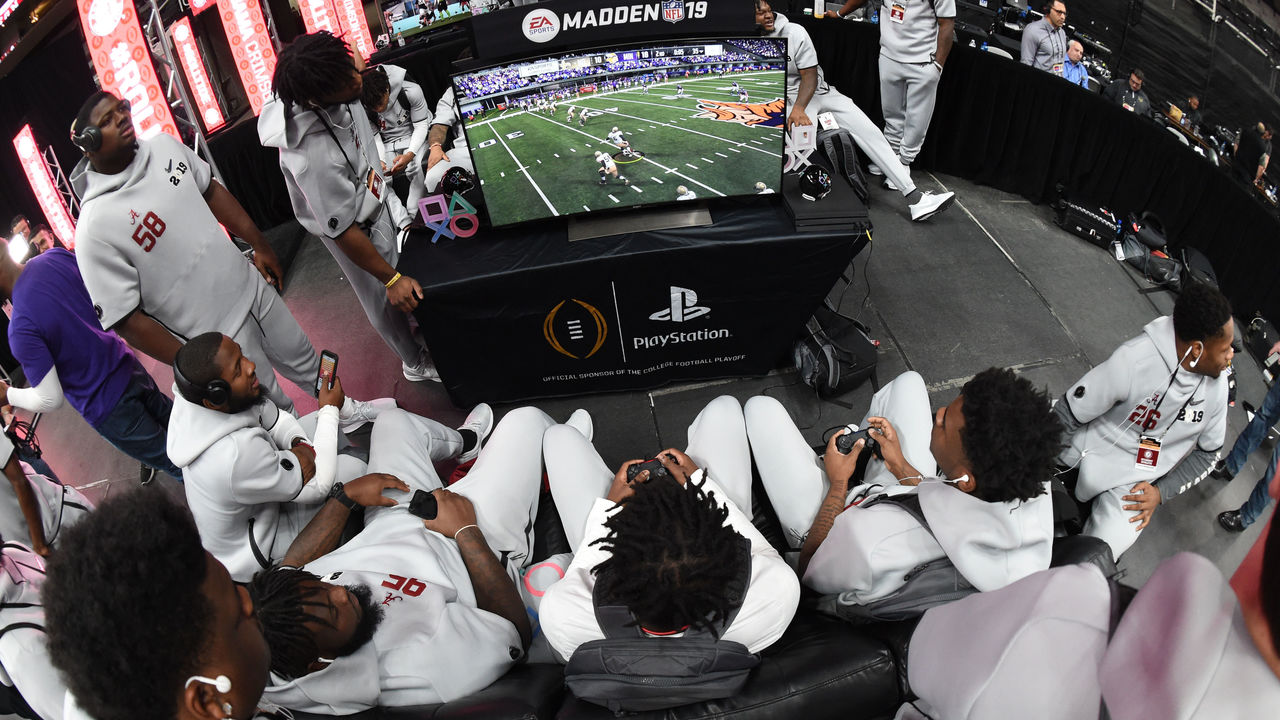 Not at all. In fact, the report didn't bring us any closer to a revival of the beloved series.
The working group concluded that it could not recommend any changes to permit "group products" like video games, replica jerseys, or trading cards. Ackerman said it was "unworkable" because there is no recognized bargaining unit for the players.
The NCAA is not about to recognize a collegiate players' association, either.
Is there anything else we should know?
The response from government officials is worth noting. Quite a few expressed their displeasure with the lack of clarity and detail in the NCAA's 31-page report:
So what's next?
The target date for a modernized set of NIL rules is the start of the 2021-22 academic year. But it isn't close to the finish line yet.
The NCAA Board of Governors approved the working group recommendations this week. Now, each of the NCAA's three divisions must come up with rule changes that would allow the recommendations to go into effect. The suggested timeline would wrap up the process of drafting and approving legislation by Jan. 31, 2021, in time to be enacted for the 2021-22 school year. The congressional legislative process could move forward at the same time.
"This is a pretty big deal, but I don't want to give the NCAA a whole heck of a lot of credit because it's taken years and years just to get this point, and lots of money just to get to this point," Ridpath said.
"And, honestly, it's a pretty easy solution. Nothing's going to be perfect but again, I always say - as opposed to what? Look what we have going on now, right? Do you want the black market? We all watched "The Scheme" on HBO. We know what's going on. … I certainly have some criticisms of it, but it's a step forward."
Mark Cooper is theScore's NCAA writer.
Comments
✕
Unpacking the details of the NCAA's name, image, and likeness reform plan
  Got something to say? Leave a comment below!