While major professional sports are on hiatus, theScore's writers are exploring what they'd do if this pause allowed for changes to the rules and structures of various leagues. In Part 6, soccer takes center stage. Previous entries in the series examined MLB, the NHL, the NCAA world, the NFL, and the NBA.
We need to talk about VAR
For many, the last weekend of December was the breaking point.
Wolverhampton Wanderers, Norwich City, Brighton & Hove Albion, Sheffield United, and Crystal Palace all had goals ruled offside by negligible margins in the Premier League, and frustrations with the Video Assistant Referee (VAR) system peaked. It was a cumulative effort. Roberto Firmino and Sadio Mane's armpits and Heung-min Son's shoulder blade were contributors, as was Jan Vertonghen's "non-penalty" challenge on Gerard Deulofeu. Whether it's changing results due to minuscule margins or unintelligible subjectivity, VAR's current form isn't good enough.
Reluctantly accepting that VAR is here to stay - FIFA president Gianni Infantino said as much in February - two immediate fixes are compulsory. One focuses on the Premier League, where the technology runs amok, and one amounts to a radical change sport-wide.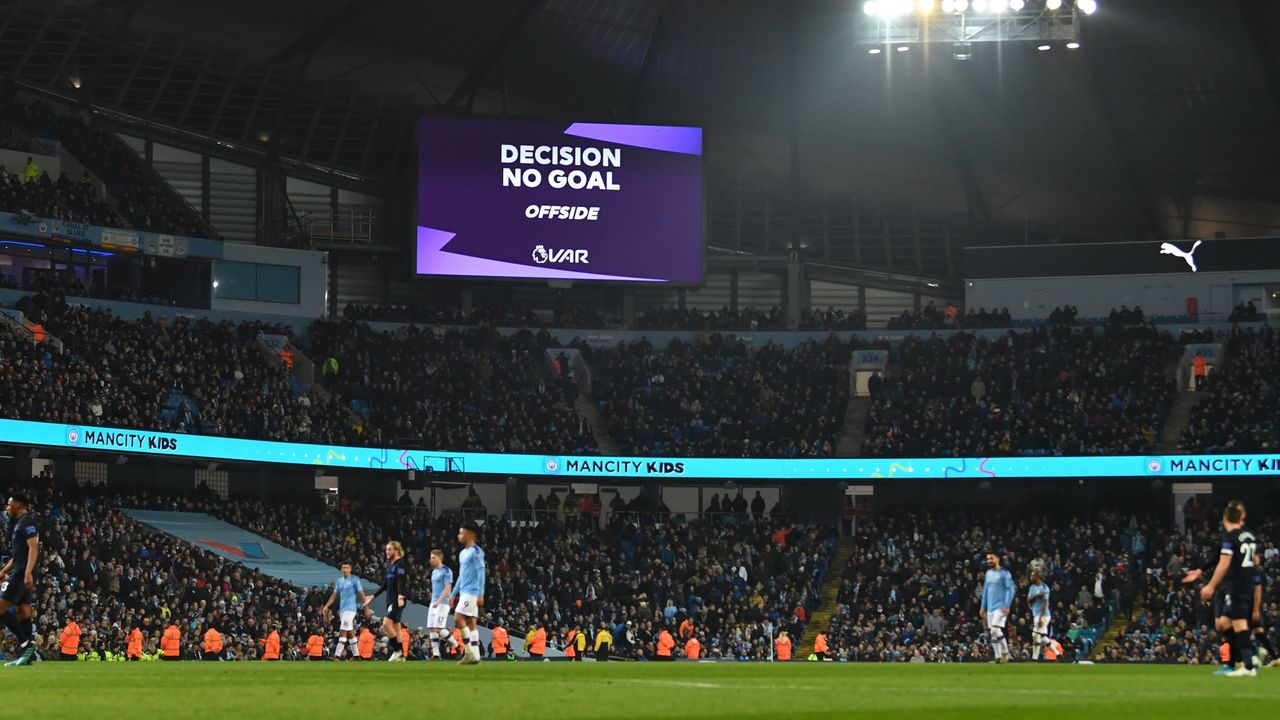 England has a transparency issue. Spectators can't see a replay of the call in question, and the referee's on-pitch consultation with the VAR war room is too hush-hush. Pitchside monitors should be more frequently consulted, with the same video broadcasted in-stadium for all reviews. The problem is that even when a referee sees an incident - like Vertonghen's foul on Deulofeu - but does not deem there to be enough contact, the league's review protocols say the decision cannot be overturned by VAR because the match official can offer a description of the incident. A cursory glance at a pitchside monitor would offer a much-needed second look in many of these cases and, in part, ease fans' concerns over any potential skullduggery.
Secondly, it's time to scrap VAR reviews for offside calls on goals. Back to the middle ages where linesmen had jurisdiction because microscopic margins are ruining the sport.
"So, either we accept that offside is a matter of fact - which it is - and learn to live with the small margins, or we make it the call of the officials on the pitch and accept that mistakes will happen," former referee Mark Clattenburg said in December. Accepting those kinds of mistakes is necessary to help retain whatever semblance of the oft-cited "spirit of the game" remains. - Michael Chandler
Let's get serious about concussions
FIFA and the International Football Association Board (IFAB), the sport's rule-making body, continue to tweak the laws governing the game. Some changes, like granting managers an additional substitution in extra time, seem so obvious and, frankly, mundane. Others, like the recent move allowing goal kicks to remain in the penalty area, are more exciting.
At the end of the day, though, those changes are cosmetic, especially in relation to a growing problem that's largely being fumbled: concussions.
Various sports worldwide have had their own issues bringing forth meaningful concussion protocols, but even by those low standards, soccer lags woefully behind. The game's authorities continue to drag their feet. Current protocols stipulate that referees must stop the match in the event of a head injury, allowing for the player in question to be examined by a team doctor. Only after that (brief) examination - in which short-term memory and cognitive functions are tested - is said player potentially allowed to return to the field.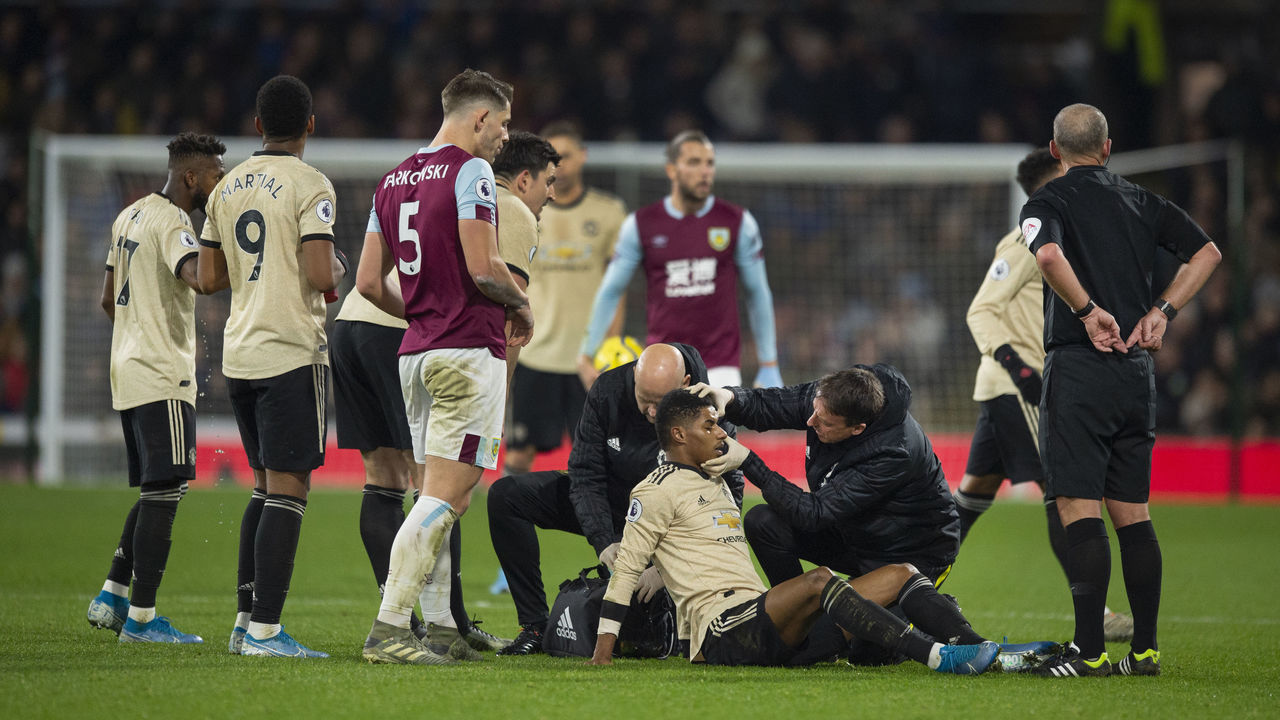 It's not enough, and FIFPro, the world players' union, knows it.
For starters, an independent doctor should administer the examination. This one isn't hard. Team doctors aren't impartial. They can't be. If, in a tightly-contested Champions League final, Lionel Messi goes down with a suspected concussion and tells the team doctor that he's fine - they almost always say that, of course - will Barcelona's medical team force him to come off? Maybe. But as we've seen so many times before, players often return to the pitch before asking to be substituted minutes later after realizing the severity of the situation. And that happens in run-of-the-mill league matches, never mind when the stakes are at their highest.
The sport's made some progress since the infamous Christoph Kramer incident in the 2014 World Cup final, but not nearly enough.
Whenever the sport returns, it's time to start experimenting with temporary substitutions - which don't count against a team's allotted total - to allow for the injured player to receive a proper, thorough examination.
Leagues always maintain that their primary concern is the players' safety and well-being. It's time we see evidence of that. - Gianluca Nesci
The players need a damn break
If we want to see players at their best, we need to lay off a little.
Liverpool are among the clubs hardest hit by the 2019-20 campaign's ridiculous scheduling. In mid-December, the runaway Premier League leaders played matches in back-to-back days and on two separate continents. It forced Jurgen Klopp to split his squad in two: the youngest side ever fielded by the club (with an average age of just over 19) was comprehensively beaten 5-0 at Aston Villa in the League Cup, while the first-team regulars eked out a 2-1 win over Mexican outfit Monterrey in the Qatari-hosted Club World Cup.
"There was not one day where FIFA, UEFA, the Premier League, (and) the Football League sit at a table and think about the players and not about their wallet," Klopp complained 46 days before that fixture logjam, as quoted by The Telegraph's Chris Bascombe.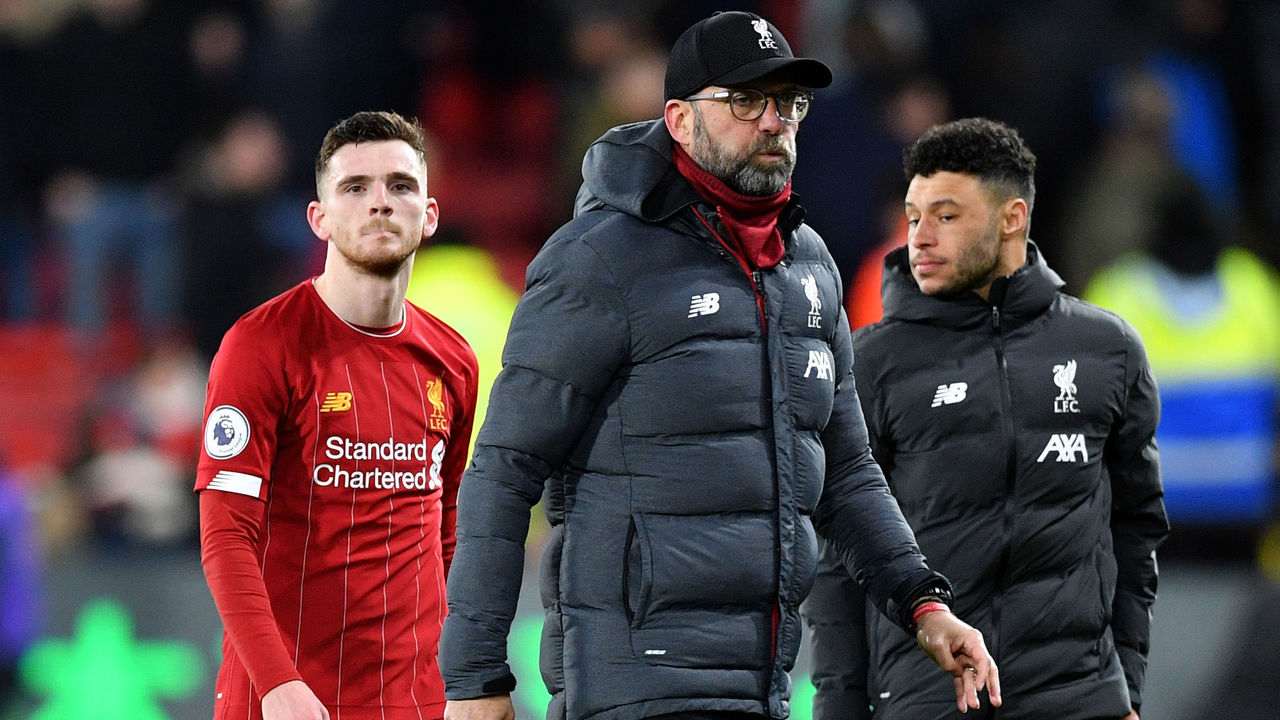 He's right. The overloaded fixture lists are designed to line executives' pockets; entertaining fans and player welfare aren't priorities.
FIFA president Gianni Infantino will expand the Club World Cup even though few people are bothered about its current format; UEFA is constantly devising ways to make its club competitions bigger but not necessarily better; the European Championships were enlarged for 2016 and the World Cup welcomes 16 more teams in 2026; the Copa America seems to be on every few months.
FIFPro recommends players are given at least five days to recover between matches, and sports scientists believe three weeks are required for players to mentally and physically rest after a late run at an international tournament. Those regulations are not being followed - Tottenham's Son crammed 116 matches into 18 months before his 2019-20 term was curtailed by injury.
So, what's the result of these demanding schedules? FIFA and its sister organizations are threatening the longevity of playing careers, and supporters are paying big money for a product that could be much better. Sometimes, less is more. - Daniel Rouse
Low-hanging fruit
Away goals: Eliminate the away goals rule when a two-legged tie goes into extra time. As Atletico Madrid manager Diego Simeone admitted after beating Liverpool last month, it seemed "unfair" that his team got an additional 30 minutes to search for valuable away goals at Anfield. If a tie requires extra time, the scoreboard should simply reset. Start from scratch and make it a truly even head-to-head battle.
Sin bins: Introduce sin bins for dissent. This pilot project has already delivered tangible results in grassroots English soccer, and it's time for a rollout across semi-professional and professional leagues. Referees deal with constant vitriol; no match is complete without a hoard of players circling the official and berating them over a perceived bad call. Unless a law is implemented that allows only the captain to speak to the referee - which will never happen - they need another tool to combat one of the game's most aggravating blights.
Penalties: Ensure that a penalty-taker can't score off of their own rebound. As is the case with other set-piece situations, whoever touches the ball first shouldn't be able to do so again until another player - not the opposing goalkeeper, in this case - plays the ball. If you can't convert what is basically a freebie from 12 yards out, you shouldn't get a mulligan from even closer, with a scrambling 'keeper, no less. We all want to see goals, but surely these specific opportunities can be axed.
Added time: We need more robust tracking of time wasted during a given match. In a typical 90-minute contest, the ball is in play for roughly an hour, with various player shenanigans responsible for a hefty portion of the lost time. And yet, barring a significant injury or VAR stoppage, there's seemingly never more than five minutes added at the end of a match. Why? Time wasting is a scourge that needs to be addressed.
Handball rule: Actually ... let's not go there.