While major professional sports are on hiatus, theScore's writers are exploring what they'd do if this pause allowed for changes to the rules and structures of various leagues. After tackling Major League Baseball in Part 1, the National Hockey League is up next.
Reimagine the draft
The current draft lottery system is flawed. Since lottery odds are determined by inverse order of regular-season standings, teams eliminated from playoff contention early (Detroit this year and Ottawa last year) have no incentive to win games down the stretch. This produces an influx of AHL and junior call-ups, too much crease time for backup goalies, and other measures designed to curtail on-ice success. Realistically, can you blame these clubs? Finishing dead last in the NHL gives a team an 18.5% chance of obtaining the first overall pick. Finishing 25th earns a 6.5% chance. The wrong crowd is being rewarded.
But what if the draft order was determined by points collected after elimination from playoff contention, as it would be under the so-called "Gold Plan" first introduced in 2012 at the Sloan Analytics Conference? Teams would have to keep trying to win after being eliminated from the playoff race in order to claim the No. 1 pick. Under those terms, all 82 games for all 31 teams matter. Now, a potential obstacle for this proposal is education. The lottery is already a convoluted exercise, an event that can be hard for casual fans to wrap their heads around. Effective communication would be paramount here.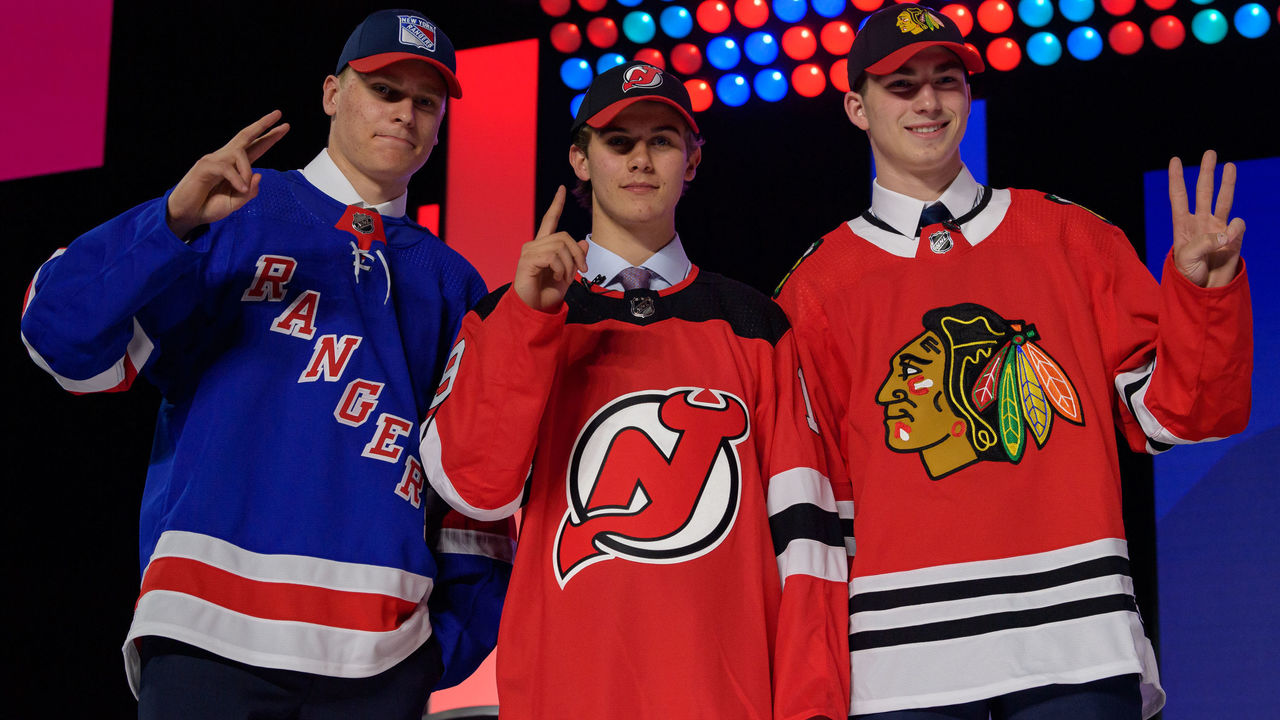 As for the draft itself, I have a solution to the periodic debate around first-year eligibility rules. What if the NHL introduced a hybrid draft, in which the opening five rounds are reserved for 18-year-old players and the final two rounds are reserved for players aged 19 or 20? The current rules - players must be 18 years old by Sept. 15 of the draft year and under 20 years old by Dec. 31 in order to be eligible - seem perfectly fine, but over the years, many within the hockey world, including NHL general managers, have suggested that raising the entry age to 19 would be better for the sport.
Advocates of the higher draft age argue most players could use more time for mental, physical, and emotional development, while teams could benefit from an extra season of evaluation. In this hybrid iteration, early and late bloomers get their respective dues and, over time, scouts would probably strike out less frequently at the draft table.
Clean up officiating
The NHL routinely touts its referees and linesmen as the best in the world. I'm not here to make a case against that claim; officials' jobs are incredibly difficult and, on aggregate, I believe they get far more calls correct than incorrect. But one area in which the league could improve is transparency. Aside from occasional reports about certain officials losing out on playoff assignments because of poor performance, there's no external accountability for refs and linesmen. Mistakes are made, fans and media go nuts, and there are no explanations or repercussions.
Why can't a member of the crew speak to a pool reporter postgame to provide the officials' side of the story? Maybe fans would learn something new about the rulebook, or about how hard it is for a human being to be mistake-free on the job. Maybe we'd start accepting the fact that officials are people too, and collectively give them a break every once in a while. The current protocol - virtually no transparency for missed or blown calls except after extreme circumstances in the postseason - creates a barrier between officials and many of the game's other stakeholders, most notably fans.
While we're on the topic of officials, why is it that only members of the Professional Hockey Writers Association vote on the recipient of the Lady Byng Trophy? Don't those at ice level, such as refs and linesmen, have infinitely better intel on players' gentlemanly conduct? Including them in the voting block for that award would also help bridge the gap between officials and fans. Just a thought from a PHWA member.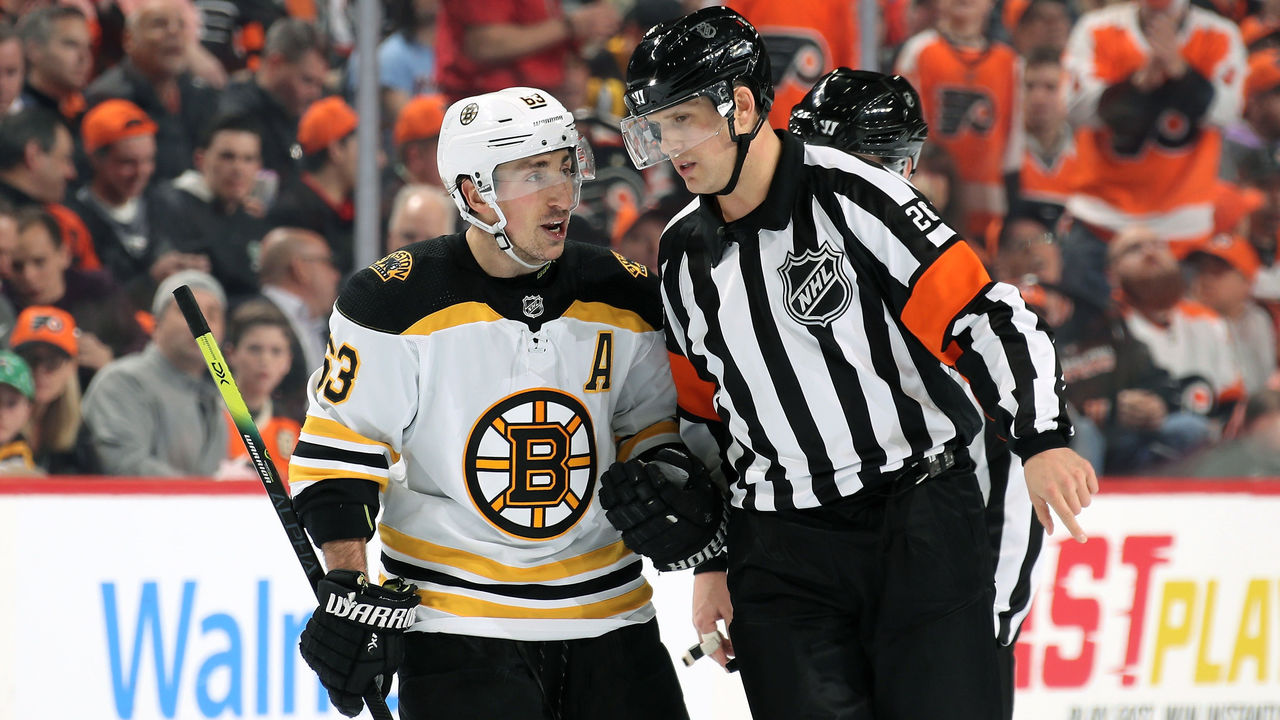 Another officiating issue can be traced to the rafters of every NHL arena. It's been proven time and again that off-ice record-keepers - part-time officials who track shots, faceoffs, takeaways, giveaways, hits, etc. from the press box - don't log game events in a uniform manner. On the surface, this may seem an inconsequential issue, but standings points, award cases, and career legacies are all ultimately determined by these results.
Consider the Vezina Trophy. How much of that award's narrative revolves around a statistic like save percentage? If an off-ice worker in one particular arena is a generous shot-counter, the resident team's goalies will have save percentages that look much better than they should over the course of a full season. It's possible the long-awaited arrival of player and puck tracking will solve this recording glitch. That would be fantastic. Accurate stats are important. Until then, though, these snafus should be addressed in some way. Maybe the NHL could hire a team of auditors to fact-check and correct inconsistencies?
Widen the ice surface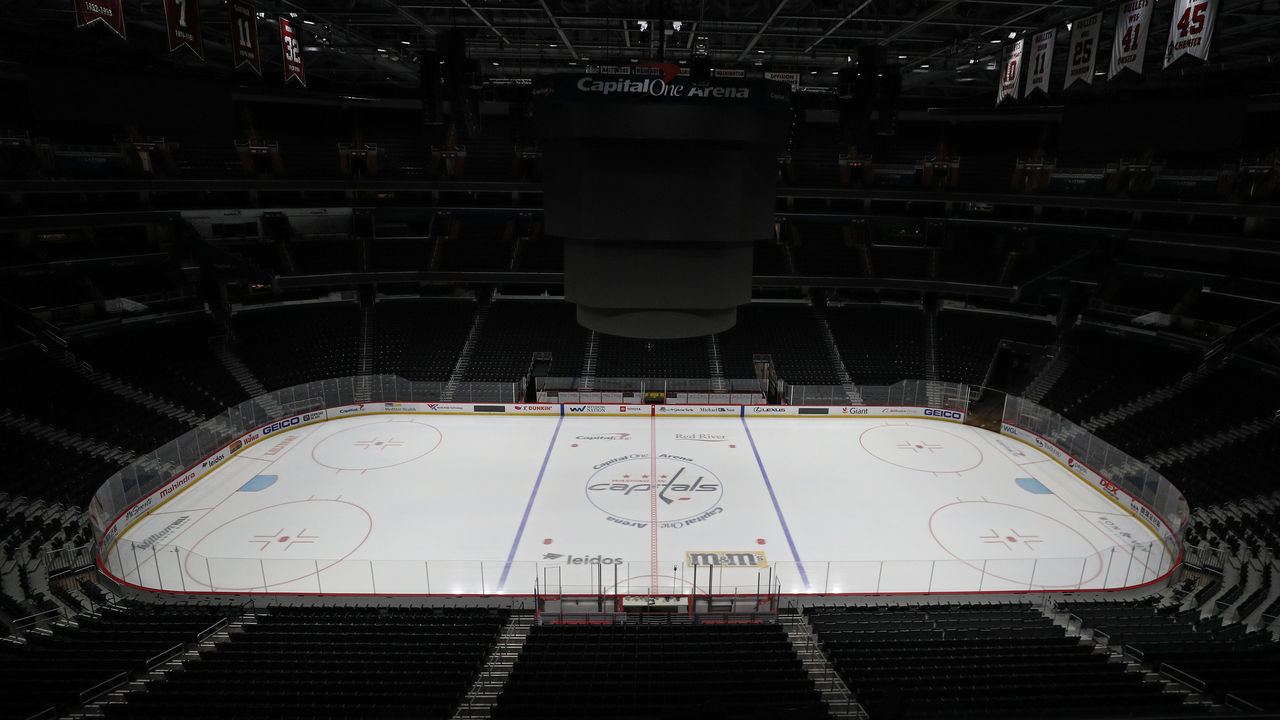 Admittedly, this proposal is both unoriginal (see: Mark Messier's plea way back in 1987) and a hard sell - hence its position further down this list of ideas. It's true that players are bigger, faster, and stronger than when the game was first conceived. Advances in equipment have helped raise the speed of play to a previously unimaginable caliber, while the introduction of the four-official system in the late 1990s added an extra body to an already-crowded playing surface. Yet the NHL's ice surfaces have remained roughly 200 feet long and 85 feet wide.
I truly believe widening the rink by 10 feet would decrease the number of unintended collisions - which would hopefully limit concussions - and increase the level of creativity - which would hopefully promote scoring. You might say, "Well, scoring is already up and the game is in great shape, thank you very much. Leave it be." To that, I'd say, "You're totally right, but short-term pain could make the game even better in the long run." It's time to modernize ice surfaces around the league.
Of course, one gigantic obstacle for this proposal is money. The cost of such rink renovations would be tough to swallow, while the revenue lost in removing a row or two of premium seating makes for a difficult pitch to owners.
Low-hanging fruit
Now for some quick hits:
Switch to a 3-2-1 point system, wherein a regulation win is worth three points, an overtime/shootout win is worth two, and an OT/shootout loss is worth one. As any hockey fan knows, the current point-allocation system creates false parity within the standings.
Extend 3-on-3 overtime beyond five minutes. Whether a seven-minute extra session or a 10-minute one, a move to minimize the number of shootouts per season would be better for everyone. The NHL hit a home run with the 3-on-3 format in 2015. Five years later, it simply needs a minor tweak.
Shorthanded teams shouldn't be allowed to ice the puck without consequence. It's never made much sense that a team killing a penalty - i.e. a team in the wrong - should get a free pass on icings. To keep the game moving at a reasonable pace, a shorthanded team should be assessed a minor penalty if it ices the puck three times during a single penalty kill.
Give us more injury information, please. With fantasy leagues and betting taking on larger roles in society and sports, eliminating the "upper-body" and "lower-body" classifications could help better engage both casual and hardcore fans.
John Matisz is theScore's national hockey writer.