While professional and collegiate sports are on hiatus, theScore's writers are exploring what they'd do if this pause allowed for changes to the rules and structures of various leagues. After tackling Major League Baseball in Part 1 and National Hockey League in Part 2, college sports are up next.
Institute one-time transfer rule
Momentum toward freedom of movement in college football and men's and women's basketball has picked up in the last couple of years. This summer is the perfect time for the NCAA to give its most high-profile student-athletes the same right to transfer that it has long given to its athletes in Olympic sports.
Under the current system, a football, men's basketball, or women's basketball student-athlete must sit out one academic year after transferring unless he or she has graduated or has received a waiver for immediate eligibility. But as the number of transfers has increased, the waiver process has become increasingly cloudy. And the argument for immediate eligibility has become stronger. Why should a football player have to sit out a year if his baseball or softball peer does not?
The NCAA's Division I Transfer Waiver Working Group has been pursuing a solution. Their idea, published in February, would grant immediate eligibility to first-time transfers in all sports so long as they receive a release from their previous school, maintain their academic progress, and leave the school both academically eligible and under no disciplinary suspension.
"The current system is unsustainable. Working group members believe it's time to bring our transfer rules more in line with today's college landscape," Jon Steinbrecher, the Mid-American Conference commissioner and chair of the working group, said in a February news release. "This concept provides a uniform approach that is understandable, predictable and objective. Most important, it benefits students."
The working group initially planned to make its proposal to the Division I Council in April. That proposal will now be made in June, The Athletic's Nicole Auerbach reported. Because of concerns about the coronavirus and the cancellation of the spring sports schedule, other issues have taken precedence - such as the debate about restoring a year of eligibility for students who missed out on their seasons this spring, and the focus on student-athlete health and safety in the midst of a pandemic.
But whether it's April or June, this is the time to get it done. More than 525 men's basketball players have already announced decisions to transfer, according to Jeff Goodman of Stadium.
Finalize name, image, and likeness plan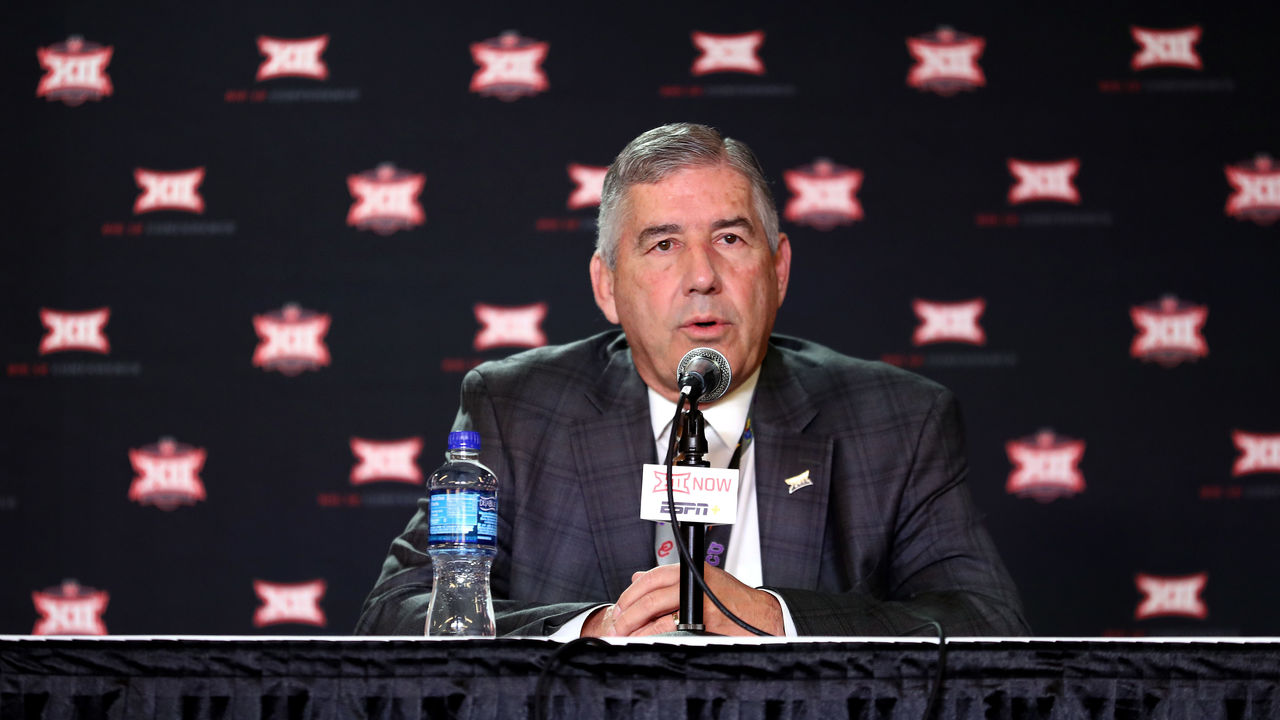 Speaking of NCAA working groups …
The progress toward creating a method for college athletes to cash in on the usage of their name, image, and likeness should not stop. Thirty-four states have either passed a bill or are looking into legislation regarding name, image, and likeness, Big 12 commissioner Bob Bowlsby said on a conference call last week. The governors of California and Colorado have already signed bills allowing athletes to profit off of their name, image, and likeness, while Florida legislators have passed a bill through to their governor. Florida's bill would go into effect on July 1, 2021; California and Colorado's are targeted toward 2023.
It's another common-sense move for the NCAA to use this time period to figure out a solution that works nationally. Bowlsby is a member of the NCAA Board of Governors Federal and State Legislation Working Group, a unit examining this topic.
That group is still meeting - albeit remotely - right now.
"We've made some really good progress over the last three or so meetings on name, image, and likeness," Bowlsby said last week. "The processes in state legislatures are going forward. The processes in federal legislature are going forward. I think the NCAA working group is continuing to make progress. In the case of the last among those, we certainly expect to make our report by the end of April."
Abolish the kickoff
When it comes to an on-field change that could benefit player safety without affecting much of the game, doing away with the kickoff makes some sense.
Already, a player can wave for a fair catch anywhere inside his 25-yard line. His team will start with the football at the 25. Why not just skip the pretense of kicking the ball?
More than 70% of FBS teams (93 of 130) did not return a kickoff for a touchdown last season. For 52 teams, at least half of their kickoffs resulted in touchbacks. Ten years earlier, in 2009, no team recorded a touchback on half of its kickoffs. The kick return is already fading away.
For trailing teams that would normally want to try an onside kick, college football could adopt an NFL proposal that allows a team to attempt a fourth-and-15 play to keep possession. It would add a level of late-game entertainment, suspense, and strategy that an onside kick does not offer.
Mark Cooper is theScore's NCAA writer.