theScore's Michael J. Chandler spent five days in Germany with Bayer Leverkusen, a trip that included a firsthand look at the fierce rivalry with FC Koln, interviews with various players, and plenty of giant German pretzels. Here's the first story from our week-long series.
LEVERKUSEN - The above-ground train along Aachener Strasse was packed to the gills with football supporters sporting red, black, and white on their way to FC Koln's RheinEnergie Stadion.
It would be easy to confuse the revelers as Bayer Leverkusen fans because of the color scheme, but they were, in fact, Koln backers. Any Bayer supporter would have been discreetly mixed amid the bunch in wisely ambiguous clothing that would indicate little about their fandom.
The smell of Kolsch lager and Gluhwein (mulled wine) was inescapable. The raucous cheers of Billy Goats supporters were quite clearly influenced by the regional favorites.
FC Koln versus Bayer Leverkusen is one of several Rhineland derbies. It's a region littered with top-tier clubs and former Bundesliga sides laboring in the lower leagues. Borussia Dortmund and Borussia Monchengladbach have their Borussen rivalry, and Dortmund and Gelsenkirchen outfit, Schalke, have their own Revierderby. VfL Bochum, MSV Duisburg, and others figure into that mix as well.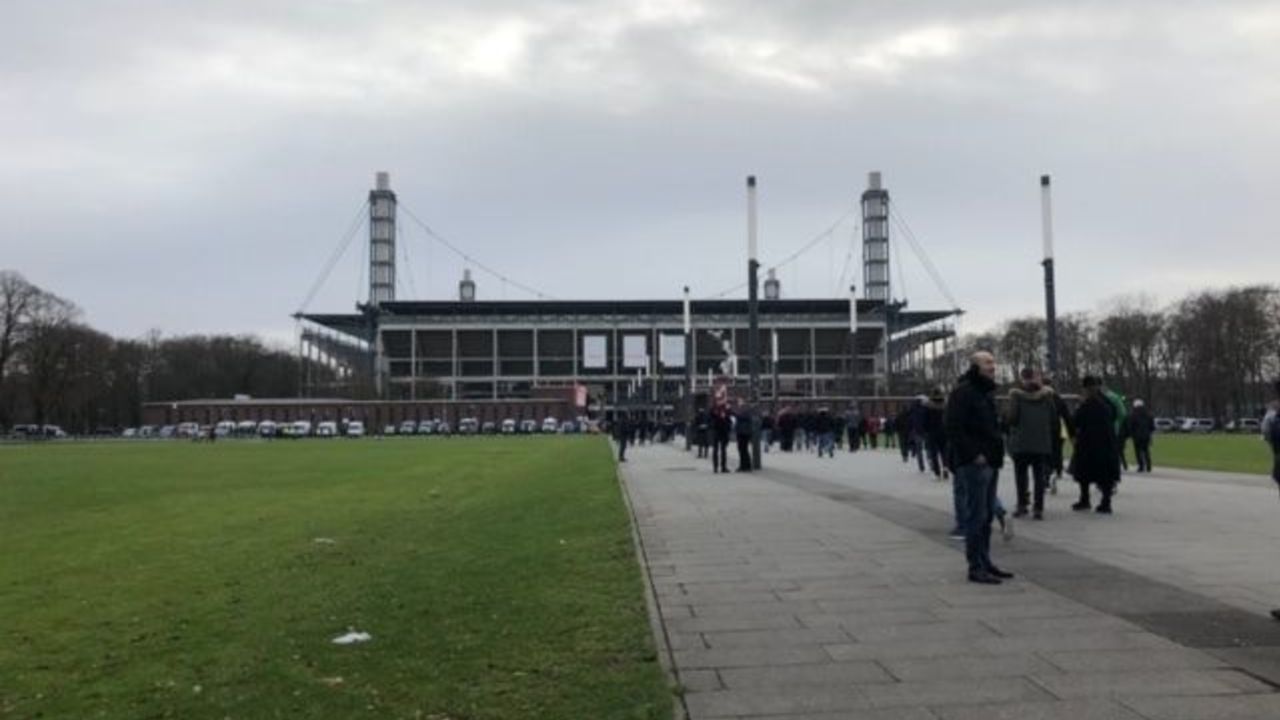 For Koln, clashes with Monchengladbach reign supreme and are followed by meetings with Fortuna Dusseldorf. For Leverkusen, a small town built on the backbone of Bayer's pharmaceutical empire that's sometimes maligned for its links to corporate enterprises and its place in the shadow of a vibrant and historic Cologne, Saturday's short trip to the RheinEnergie Stadion means a lot. In fact, there are none bigger.
The match was Bayer's second massive fixture in a week after Wednesday's defeat at the BayArena against continental giants Juventus relegated Peter Bosz's side to the Europa League. The match promised a contrast of quality. Bayer sat sixth on 25 points during a prosperous patch of form, while Koln languished in last place as part of a horrid run and hobbled by one of the league's worst attacks.
Still, form means little when it comes to derbies. The Koln fans on the tram from Neumarkt knew this. Chants that referenced Bayer supporters' alleged immoral family affairs had little to do with the tactical nuances and attacking flair of Bosz's preferred footballing ethos. References were frequently made to Bayer's failure to win a Bundesliga crown and Koln's successes at doing so, albeit decades removed.
The scene outside the RheinEnergie Stadion depicted a sometimes acrimonious affair that members of a Bayer supporter group warned of during pre-match sandwiches and Mezzo Mix soda at the BayArena. Police donning protective gear with white helmets suitable for Storm Trooper cosplay were in the hundreds. Dozens of police vans encircled the stadium, and fans approached cognizant of the police horse dung that dotted the path from the tram stop. Die Werkself supporters dressed entirely in black were sequestered by law enforcement on the way to the southeast stand.
A buzz engulfed the stadium, which was renovated for the 2006 World Cup. It's now a mix of modern glass and an industrial brutalist aesthetic that's a common site down the road in Leverkusen. Kolsch was on offer, as were pretzels the size of Harry Maguire's head.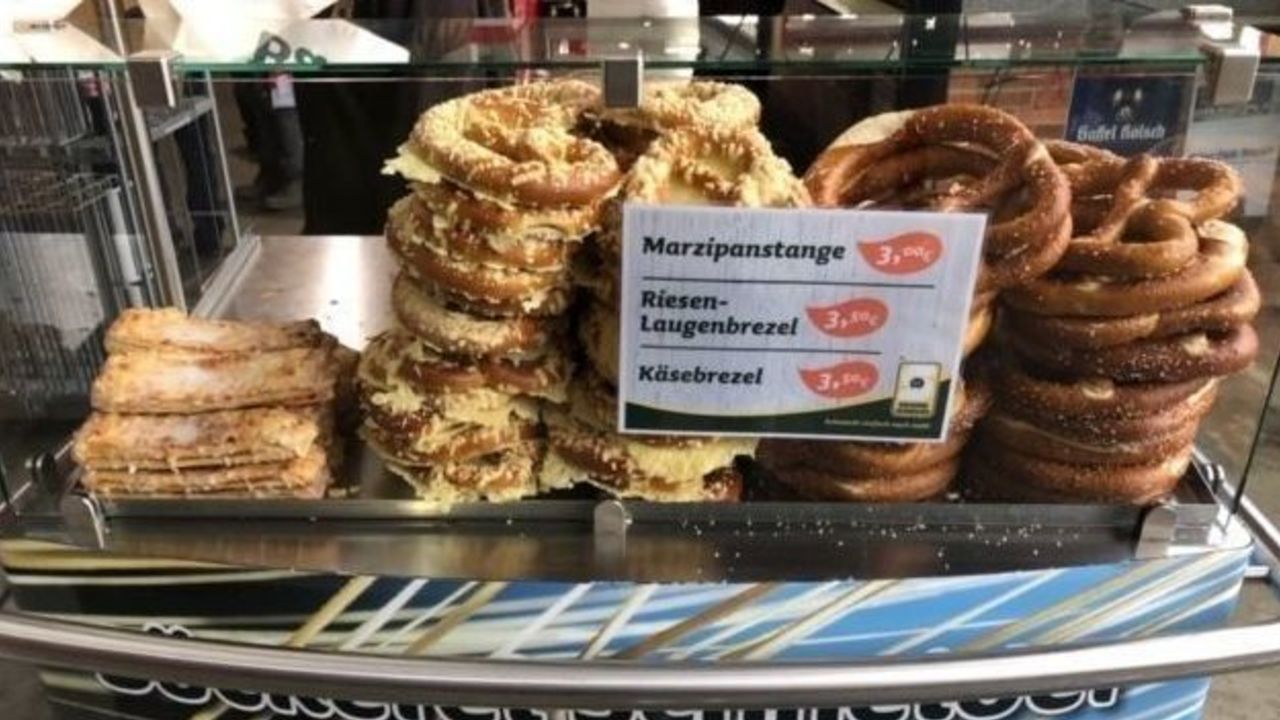 The Billy Goats cheerleaders led the pregame festivities. An uncommon site in European football, two dozen dancers rocking racy Santa-inspired getups took the pitch. If symmetry and organization are your thing, this lot isn't for you. Cologne's famed Karneval-themed tunes blared as the cheerleaders danced. Hennes, the club's goat mascot, aroused massive applause during a brief on-pitch appearance.
After Bayer's lineup was announced amid whistles, the cheerleaders again took to the pitch as Markus Gisdol's Koln XI was revealed over the loudspeakers, forming two disjointed parallel lines of Santa hats and pompoms that meandered into a V-shape formation.
The match began as a cagey and sloppy affair. Koln's attacking concerns became immediately apparent, and the universal praise for Anthony Modeste's every touch reflected his form during a 25-goal haul amid the club's shock fifth-place finish in 2016-17 more so than his current underwhelming standard. Bayer looked the better side in the first half, and winger and Paris-Saint Germain reject Moussa Diaby was the best player on the pitch courtesy of blinding pace and direct, incisive runs.
A nil-nil scoreline at the interval was more reflective of a match that had failed to get into first gear than a clash of defensively adroit sides. The silhouette of Koln fans with the gray sky pronouncing their presence standing at the apex of the east side resembled crows perched on a power line; a group that thinned out at the prospect of halftime lagers and elephantine pretzels.
The second half was an exciting stanza in stark contrast to the first. Bayer star Kai Havertz had a decent effort on goal, Leon Bailey came on for an underperforming Nadiem Amiri, and pyrotechnics in the 58th minute prompted an ominous-sounding announcement from the in-house PA.
To be fair, many things sound ominous when spoken in German, though this warning did little to stymie the traveling support.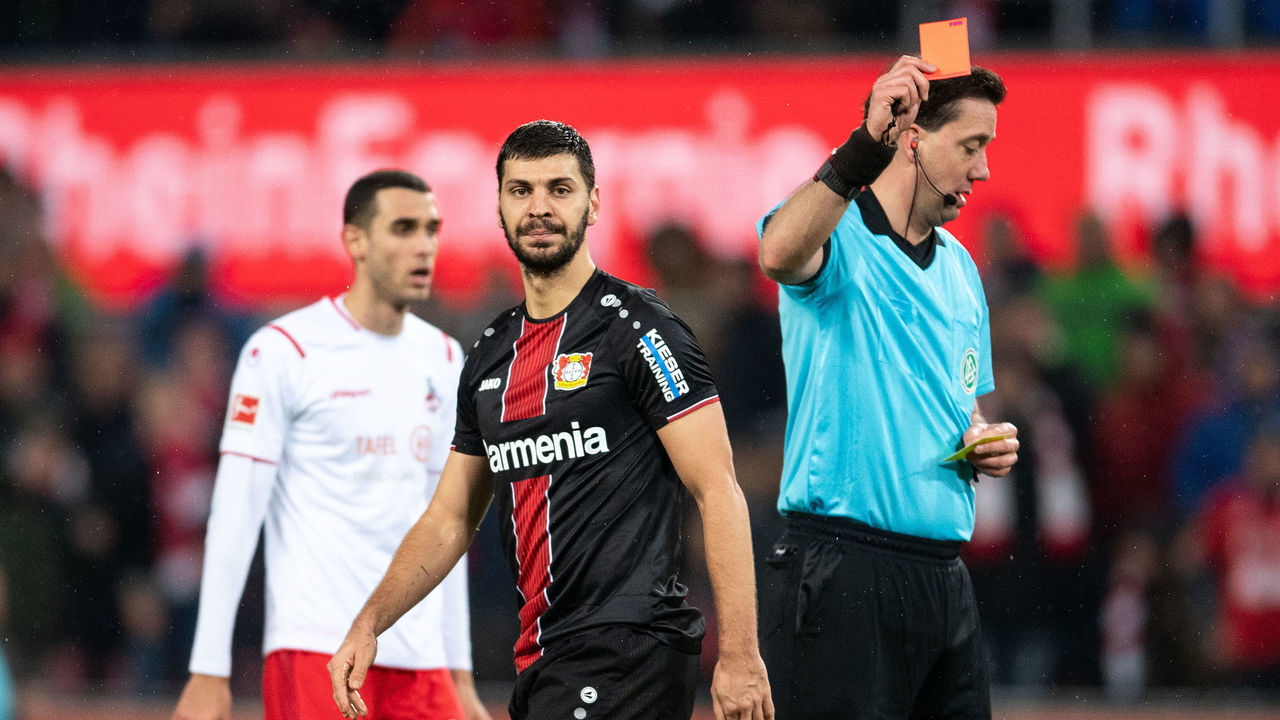 The match was given a swift kick in the pants when Leverkusen center-half Aleksandar Dragovic was shown a second yellow for a daft sliding challenge in the 62nd minute. Marcel Risse narrowly missed a close-range header from a corner for the hosts in the 68th minute, though it was easy to sense that a goal is not far away.
Modeste's understudy and early second-half replacement, Jhon Cordoba, dutifully complied when a looping ball over the top evaded a quartet of Bayer defenders and fell to Jonas Hector, who threaded a pass to the surging Colombian. Offside calls were obliged with a VAR check as Koln cheers shifted to uncertainty and back to elation. The hosts led 1-0.
Minutes later, Bayer went down to nine men when Bailey struck Kingsley Ehizibue in the face. It all went pear-shaped for Bosz's boys.
A glancing header from Sebastiaan Bornauw doubled the advantage with minutes to go. Karnevale music ensued, the last flares from Bayer supporters were extinguished, and the visitors' chances of moving into a coveted Champions League position were thwarted. The home fans couldn't have been happier. A place in the relegation zone was temporarily forgotten.
Jubilant Koln supporters and their Bayer counterparts were separated on the way out, and as a tram filled with the former sat parallel to one filled with the latter, menacing glances were exchanged to cap off a memorable day out. Lest we forget that match tickets are more affordable than in any of Europe's other top leagues, and that all Bundesliga sides save for Bayern Munich provide free train travel with a matchday ticket.
German football does things differently, and no league shows appreciation for its supporters like the Bundesliga. A recommended experience for any football fan. A day that won't soon be forgotten. Danke, Germany.