For more fantasy coverage, check out theScore's 2019-20 fantasy basketball draft kit.
The top of any fantasy draft is fairly straightforward, but the best fantasy owners distinguish themselves with their late-round picks.
Here are five sleepers to target in your 2019-20 NBA fantasy draft:
PF/C Willie Cauley-Stein, Warriors
Cauley-Stein will miss the first few weeks of the season with a foot injury. When he does return, he will give incumbent Kevon Looney (also working through injury this preseason) a run for the Golden State Warriors' starting center job.
Playing with the Sacramento Kings last season, Cauley-Stein averaged 11.9 points, 8.4 rebounds, 2.4 assists, and 1.2 steals per game while shooting 55.6% from the floor. In terms of personnel, Stephen Curry, D'Angelo Russell, and Draymond Green are a fairly sizeable upgrade over De'Aaron Fox, Buddy Hield, and Mavin Bagley. If WCS does secure a starter's workload, expect career numbers across the board.
theScore ranking: 74 overall, C29
Yahoo ADP: 142 overall, C49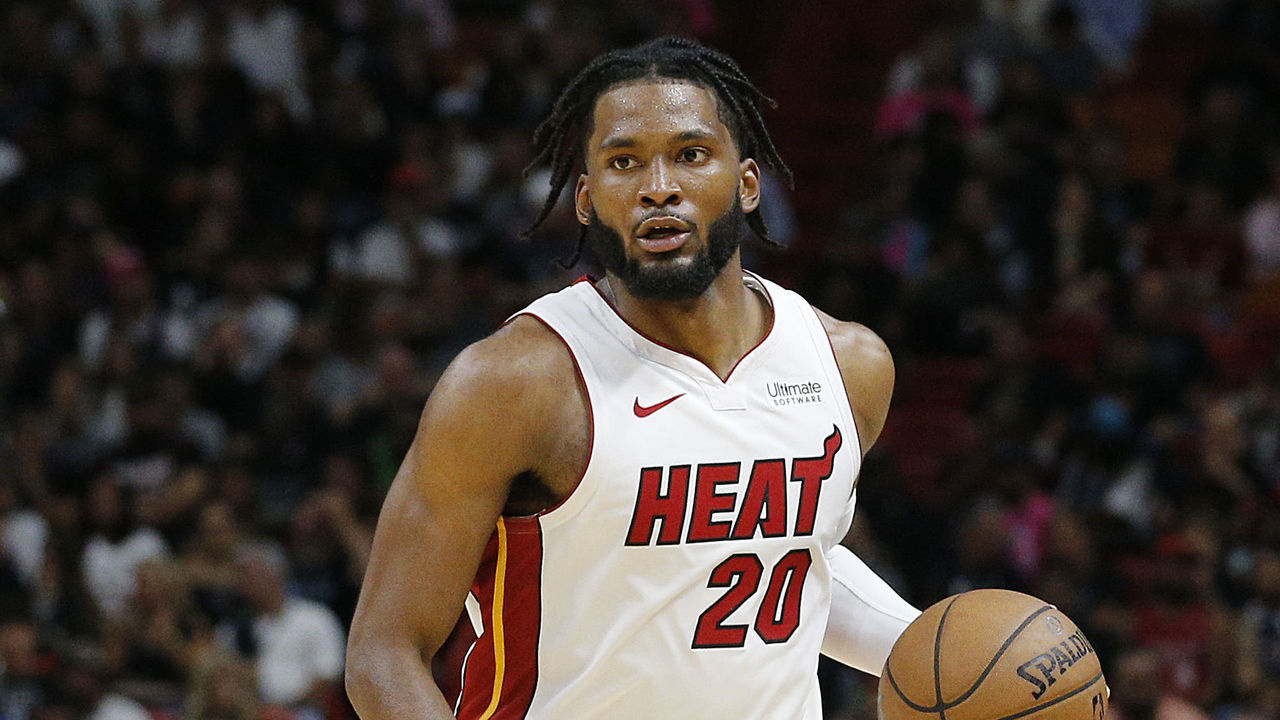 PF Justise Winslow, Heat
Drafted as a forward but used in a variety of roles over the past four years, the Miami Heat turned over the team's point guard duties to the 6-foot-7 Winslow midway through last year. The result? A career-high usage rate of 20.8%, which brought career bests in points (12.6), assists (4.3), and made 3-pointers (1.5) per game for the season.
Even though offseason addition Jimmy Butler will eat into his touches as a ball-handler, Winslow could still be in line for a large statistical improvement as long as he sees big minutes from opening night onward. When Winslow saw at least 30 minutes a contest last season, he averaged 14.9 points, 6.1 rebounds, 4.9 assists, and 1.1 steals per game.
theScore ranking: 79 overall, PF33
Yahoo ADP: 118 overall, PF43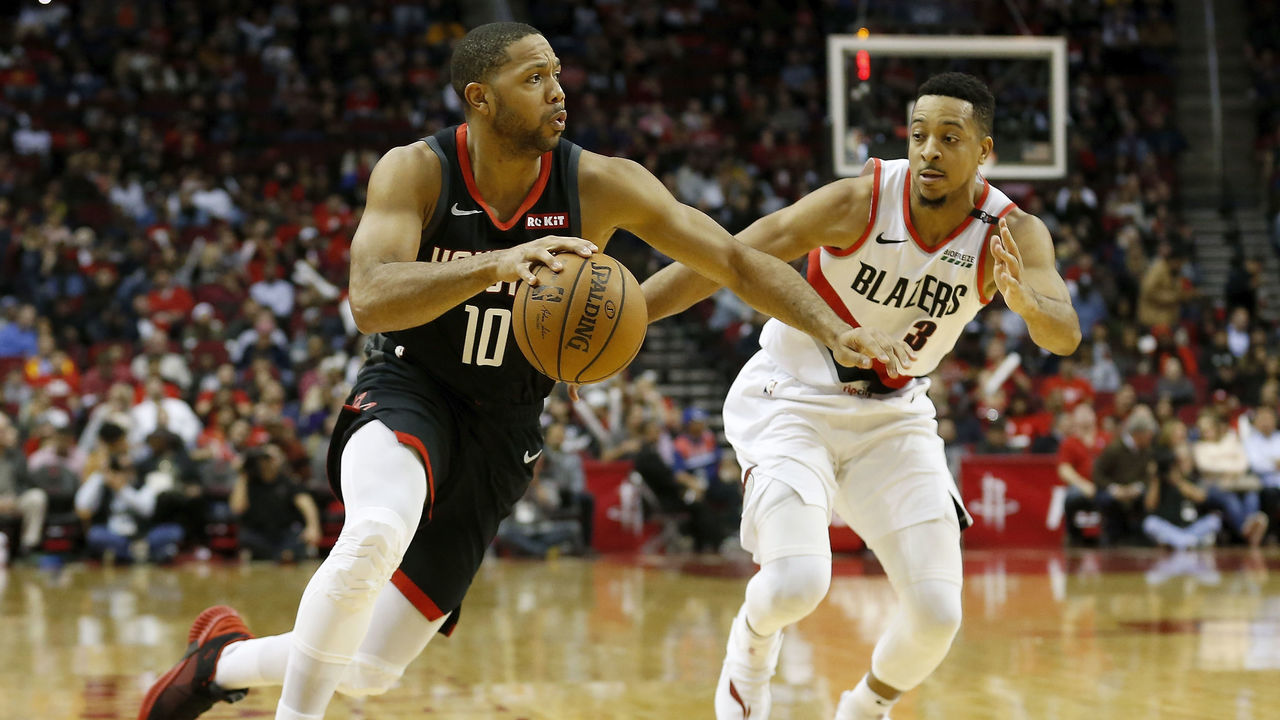 SG/SF Eric Gordon, Rockets
Gordon is a specialist, ranking fifth in the league in made 3-pointers per game last season (3.2), accounting for more than half of his 16.2 points per contest.
Gordon has shown glimpses of being a more well-rounded player in the past. He's averaged as many as 4.4 assists and 1.4 steals per game for an entire season, well above last year's rates of 1.9 and 0.6, respectively. Earlier in his career, he got to the free-throw line five-plus times per game.
It's unlikely he starts playing more of a ball-dominant role with Russell Westbrook entering the fold alongside fellow high-usage player James Harden, but if Gordon's floor is great outside shooting and scoring - at the thin wing positions, no less - you can do worse.
theScore ranking: 94 overall, SG30
Yahoo ADP: 122 overall, SG43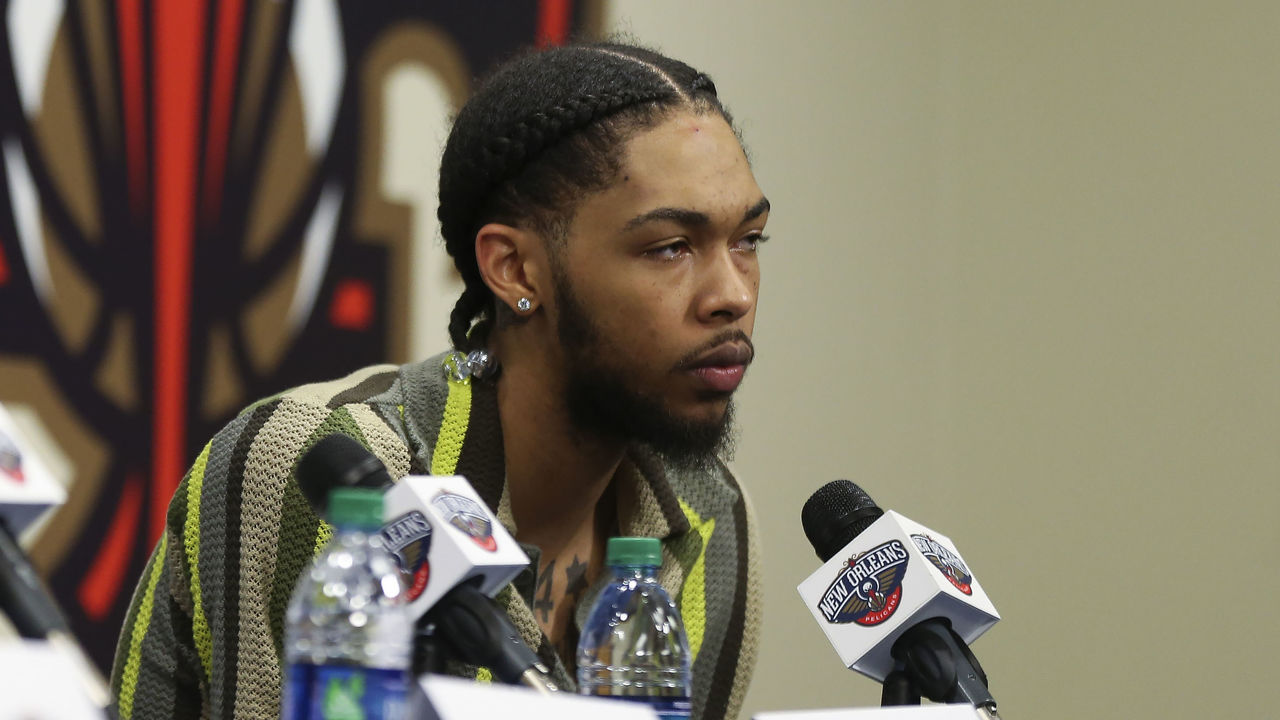 SG/SF Brandon Ingram, Pelicans
It's unclear where Ingram ranks within the New Orleans Pelicans. Clearly, all eyes will be on No. 1 pick Zion Williamson, while former No. 2 pick Lonzo Ball comes with a fair amount of notoriety, too. Add that Ingram's season ended in early March last year due to blood clots, and it's easy to forget the lanky wing eclipsed 20 points on 20 occasions last season, including three outings with point totals in the 30s.
There's potential here for Ingram to improve upon last year's numbers - 18.3 points, 5.1 rebounds, and three assists per game with 49.7% shooting. There's no reason to think he can't thrive as a secondary or tertiary star in the Big Easy.
theScore ranking: 76 overall, SF16
Yahoo ADP: 105 overall, SF28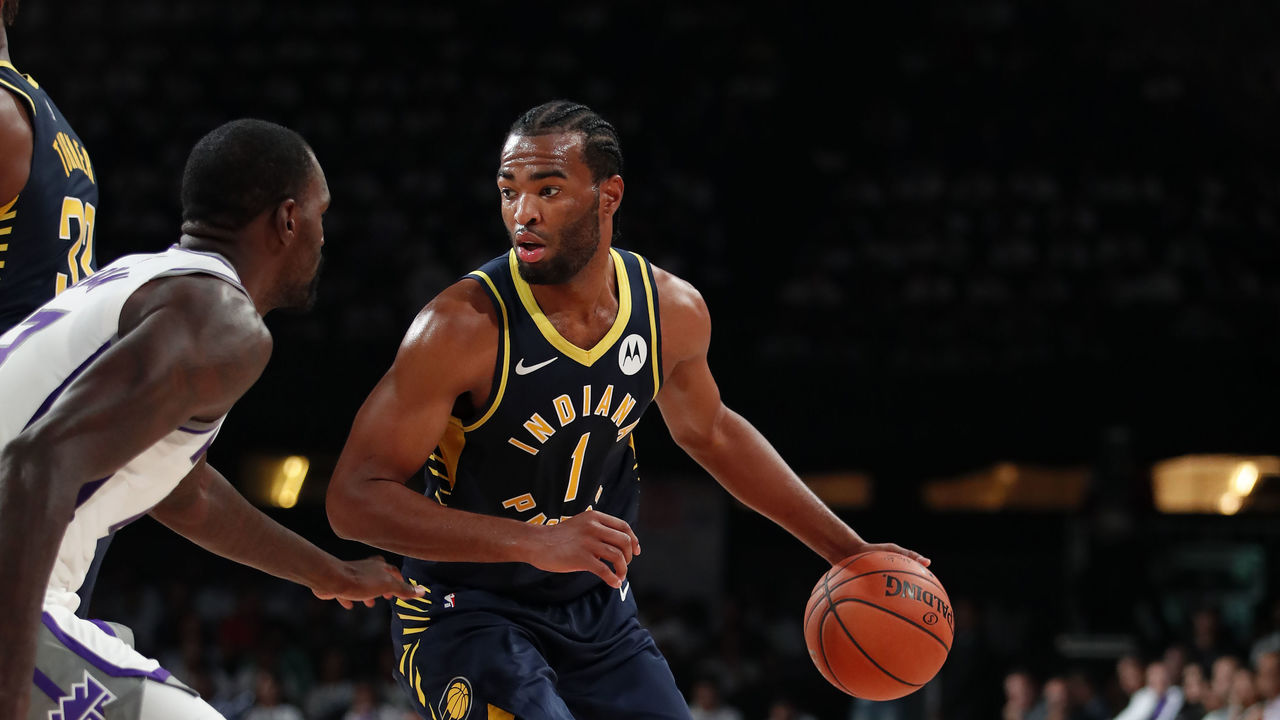 SF/PF T.J. Warren, Pacers
Warren has been a "good stats, bad team" player since breaking out as a starter on the Phoenix Suns three years ago. In that span, the small forward has averaged 17.2 points, 4.9 rebounds, and 1.1 steals a night. Last season, he hit 42.8% of 4.2 long-range attempts per game, showing a little more versatility in his offensive repertoire.
Now, he'll be expected to maintain his production for an Indiana Pacers team with legitimate postseason aspirations. Will Warren be able to thrive with the pressure on? He'll have a chance to establish his touch with his new team early, as franchise star Victor Oladipo is potentially sidelined until early 2020. Warren is worth a mid-to-late-round flier to see if his improved team situation can push his personal production to new heights.
theScore ranking: 77 overall, SF16
Yahoo ADP: 98 overall, SF24
All ADP figures courtesy FantasyPros.