Eyes on the prize: How the 76ers can win or lose the NBA title chase
Photo illustration by Nick Roy / theScore
With this season presenting what looks like the most level NBA championship field since The Decision, we're assessing the bona fides of eight legitimate 2019-20 contenders. What will propel them to a title? What will prevent them from winning one? Let's examine both sides.
Other entries in the series: Milwaukee Bucks | Golden State Warriors | Utah Jazz | Houston Rockets
Today: Philadelphia 76ers
Why they'll win the championship
Size, talent, and defense: The Sixers have an abundance of all three.
While the rest of the NBA embraced the small-ball revolution, Philadelphia assembled a mammoth starting lineup no rival can meet eye to eye. The team's new-look starting five of Ben Simmons, Josh Richardson, Tobias Harris, Al Horford, and Joel Embiid boasts an average height in excess of 6-foot-9, with 6-foot-6 Richardson the smallest of the bunch. The postseason is about matchups, and contenders in both conferences will be hard-pressed to find five-man units that can hang with the Sixers.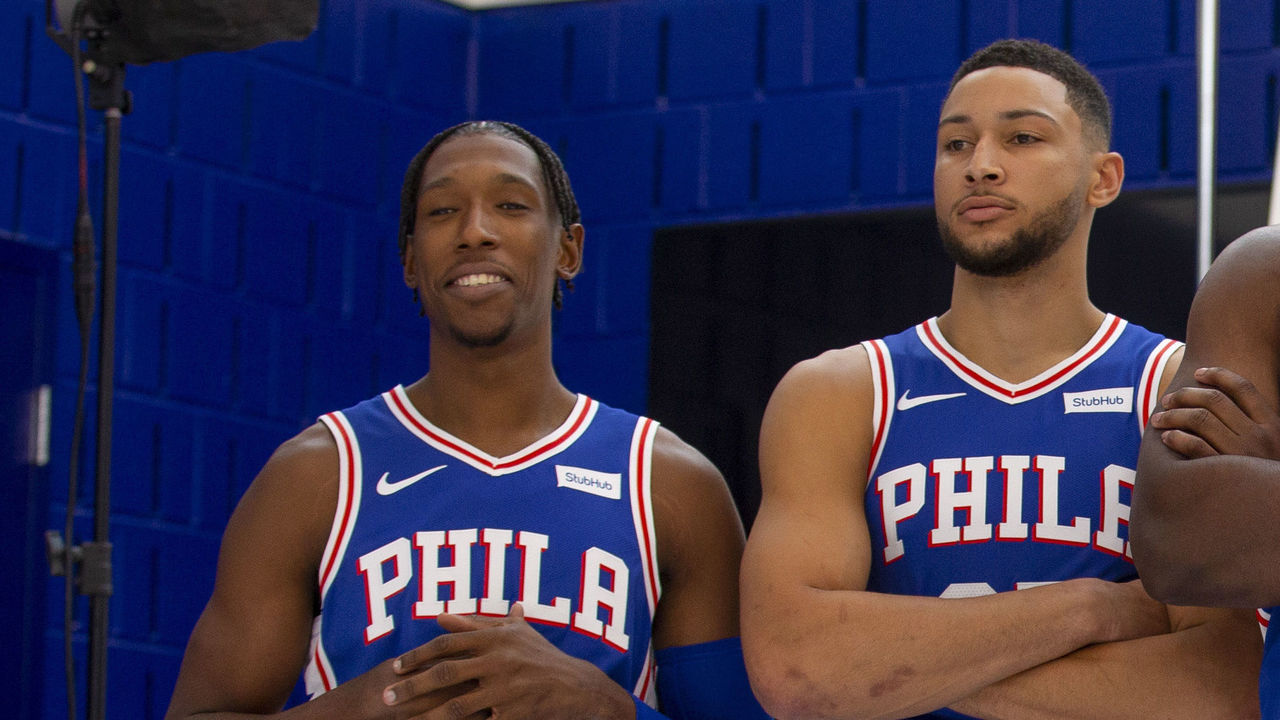 Embiid is the focal point. The 25-year-old is coming off a sensational season in which he averaged 27.5 points, 13.6 rebounds, 3.7 assists, and 1.9 blocks. So long as (the now lighter) Embiid is in the lineup, he'll continue to bully opponents for easy buckets and fouls on the offensive end while patrolling the paint on the defensive end. No player last season defended more attempts at the rim (8.2 per game), and opponents shot just 53.3 percent when Embiid was the closest defender. If he stays healthy, Embiid should find himself in the conversation for both MVP and Defensive Player of the Year.
Much will continue to be made of Simmons' jumper - or lack thereof - and it's true that a more reliable shot would unlock things for him and his teammates, but the oversized point guard is already an impressive two-way star. Few guards have Simmons' pure passing ability, and even fewer have the size to see over opposing defenses. In today's league, Simmons can also competently guard four of five positions, as he showed in slowing Kawhi Leonard at times during the team's epic second-round series against Toronto.
Richardson provides a 3-and-D wing presence and also offers a bit of ball-handling competency. Then there's Horford. The veteran big man appeared to have lost a step at times last season, but he proved his worth in the playoffs as a versatile defender who can space the floor and keep the ball moving on offense.
The Sixers might have the most top-end talent in the league, are led by a legit MVP candidate, boast what might be the NBA's No. 1 defense, are coached well by Brett Brown, and reside in the weaker conference. The time is now for Philadelphia's Process to bear the ultimate fruit.
Why they won't win the championship
We haven't mentioned a single Sixers reserve yet, which tells you everything you need to know about their second unit. Mike Scott and James Ennis are probably this team's best bench players, and that's a problem. Scott is a solid rotation player who can shoot the three, plays hard, and stands up for his teammates. Ennis is a fairly dependable 3-and-D reserve. But that tandem is also a lot worse than the sixth and seventh men usually found on championship teams. If any of the Sixers' starters go down, they're in trouble.
That lack of depth is especially concerning given Embiid's injury history and conditioning. The All-NBA center has never played 65 games in a season, nor has he averaged 34 minutes per game. Horford should provide some insurance when Embiid needs a breather or a night off, but they're different breeds of big men. Horford can't replicate the sheer force Embiid exerts on a game, and the Sixers know all too well how valuable Embiid is to their championship aspirations.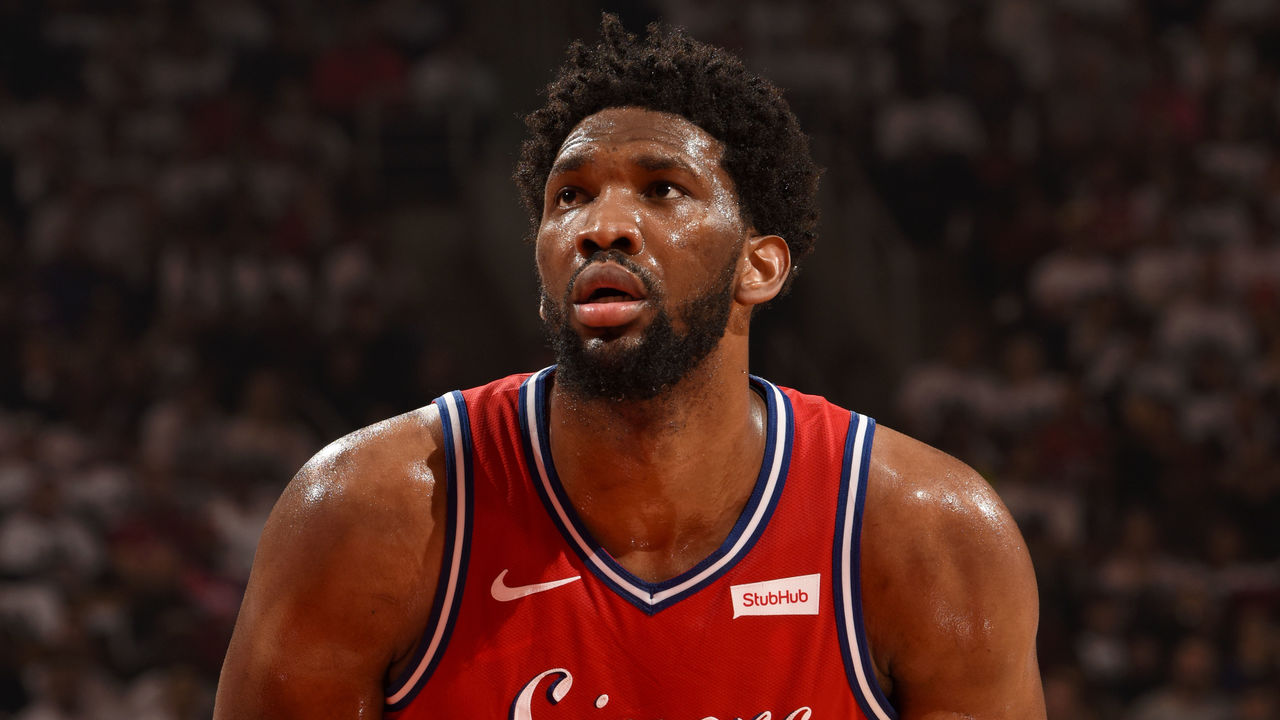 For evidence of that, look no further than Philly's heartbreaking Game 7 loss in Toronto. The Sixers outscored the Raptors by 10 points in the 45:12 that an under-the-weather Embiid was on the court. In less than three minutes with Embiid on the bench, they lost by 12.
While Horford and Richardson were impressive offseason acquisitions, the ugly truth is that the Sixers might've had the league's best starting lineup last season and probably downgraded overall after losing Jimmy Butler and JJ Redick.
In that Toronto series - with Embiid sick, Simmons and Harris seemingly scared to shoot, and Redick well covered - it was Butler who put the Sixers on his back, dragging them to the final buzzer of a seven-game series against the eventual champions. With Jimmy Buckets now in Miami, the Sixers have one less star scorer and shot creator, which might make them more reliant on Embiid.
Richardson also can't come close to providing the Sixers the same level of gravity, shooting, and off-ball mastery as Redick. And while there is value in Simmons' playmaking, he needs to develop some semblance of a jumper if he's going to dominate more of the ball with Butler out of town.
Philly's still stacked with star talent and should be even better defensively, but the offensive fit feels worse than last year and the Sixers didn't address their depth issues. Championship-worthy offseasons are usually about answering your team's biggest questions, not creating more of them.
Joseph Casciaro writes about basketball for theScore.
Comments
✕
Eyes on the prize: How the 76ers can win or lose the NBA title chase
  Got something to say? Leave a comment below!