Projecting Mitch Marner's next contract
Mark Blinch / National Hockey League / Getty
Throughout June, theScore will be projecting contracts for the star-studded restricted free-agent class. In this edition, we project Mitch Marner's new deal.
The player
After landing John Tavares in free agency last July, general manager Kyle Dubas proclaimed his Toronto Maple Leafs "can and will" retain the club's entire young core in Auston Matthews, William Nylander, and Mitch Marner - despite the financial complications of harboring so many talented players.
Matthews and Nylander are taken care of, and now Dubas' No. 1 summer priority is finding a suitable deal for Marner - owner of one hell of a contract year.
| Season (Age) | GP | G | A | P |
| --- | --- | --- | --- | --- |
| 2016-17 (19) | 77 | 19 | 42 | 61 |
| 2017-18 (20) | 82 | 22 | 47 | 69 |
| 2018-19 (21) | 82 | 26 | 68 | 94 |
Marner erupted with career bests across the board in 2018-19, leading the Leafs in scoring for the second straight year while finishing 11th in the Art Ross race. The 22-year-old winger has emerged as one of the most creative and exciting playmakers the NHL has to offer. Lining up alongside Tavares - who set a career high of his own by scoring 47 goals with No. 16 on his wing - Marner developed into one half of a lethal combination for Toronto.
Elite vision and passing skills were Marner's greatest strengths even before the Leafs plucked him fourth overall in 2015, and they were on full display in his third pro season. Marner trailed only Connor McDavid and Nikita Kucherov in primary assists at all strengths (52) and led all skaters with 36 helpers at five-on-five, well ahead of runner-up Sidney Crosby.
Deployed on the power play, penalty kill, and against opponents' top lines at even strength, Marner's earned the complete trust of head coach Mike Babcock. He's remained incredibly durable so far in his career, missing just five games over three seasons, and produced 17 points in 20 career playoff contests.
The team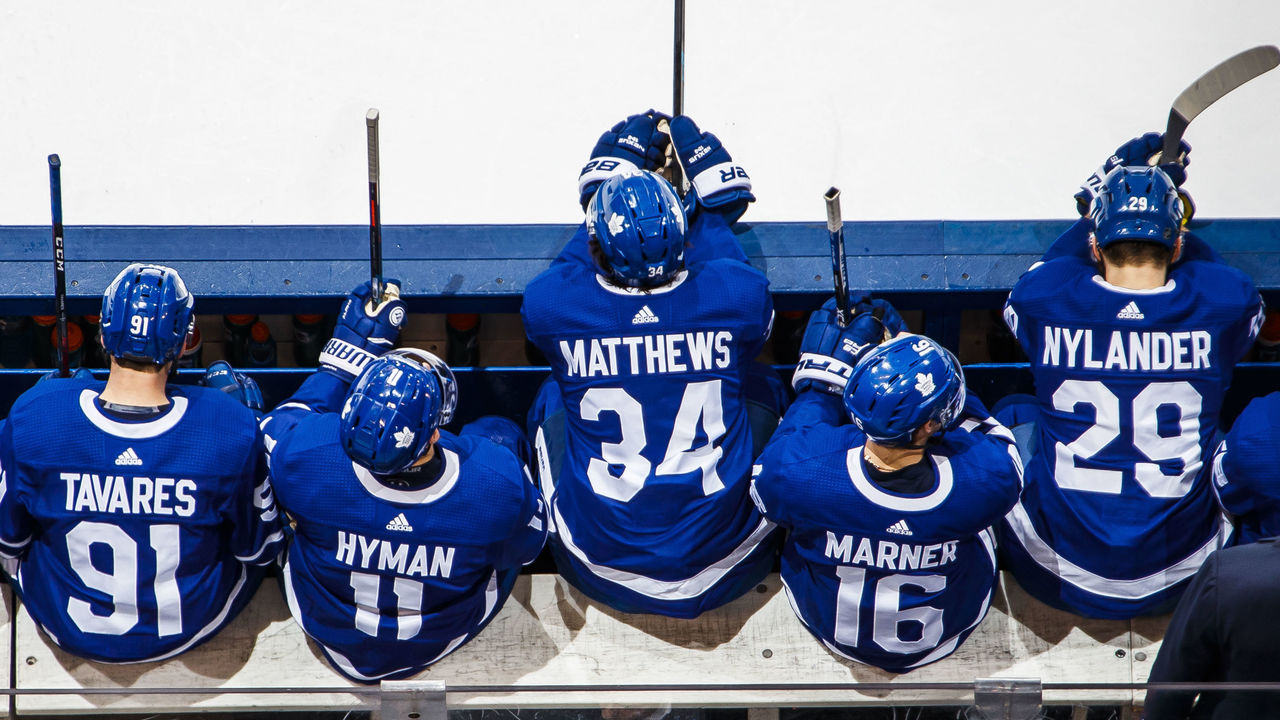 Marner is Dubas' top priority this offseason, but he isn't the only one. Fellow forwards Kasperi Kapanen and Andreas Johnsson are also restricted free agents and could combine for a significant chunk of change for a Leafs team up against the cap.
Toronto has a projected $8.79 million in cap space, according to CapFriendly, and could gain another $5.3 million by placing Nathan Horton on LTIR. Every dollar will count. On top of their RFAs, the Leafs have three unrestricted free agents - Jake Gardiner, Ron Hainsey, and Martin Marincin - who could all walk, leaving large holes on a blue line that's already considered the club's primary weakness.
Dubas is in the process of trying to move the anchoring contracts of Patrick Marleau (one more season at $6.25 million) and Nikita Zaitsev (five more seasons at $4.5 million), which would go a long way in creating extra financial flexibility in a crucial offseason.
The comparables
Here's a look at some recent contracts signed by star forwards, deals that could be close to the one Marner ends up landing:
| Player | P/GP* | Cap hit | CH% | Length | Year Signed |
| --- | --- | --- | --- | --- | --- |
| Leon Draisaitl (EDM) | 0.94 | $8.5M | 11.3% | 8 years | 2017 |
| David Pastrnak (BOS) | 0.93 | $6.66M | 8.89% | 6 years | 2017 |
| Johnny Gaudreau (CGY) | 0.98 | $6.75M | 9.25% | 6 years | 2016 |
| Vladimir Tarasenko (STL) | 0.94 | $7.5M | 10.27% | 8 years | 2015 |
CH% = Cap hit percentage, based on cap ceiling when the contract was signed
* - In contract year
It's difficult to set a baseline for Marner, whose third-year production (1.14 points per game) is far from common in recent history. He'll assuredly pass Pastrnak and Gaudreau in terms of salary; their contracts are now considered major bargains for their respective teams and pay well below Marner's current market value.
Under next year's expected salary cap of $83 million, Draisaitl's 11.3 cap percentage would translate to roughly $9.4 million per year for Marner - a figure much closer to the winger's worth than the other examples above.
In the end, Marner's RFA peers might provide his best comparables when they sign their own new deals this summer. But the Leafs would be taking a risk by waiting to see what the likes of Mikko Rantanen, Matthew Tkachuk, and Brayden Point will earn before extending their own young star.
The projection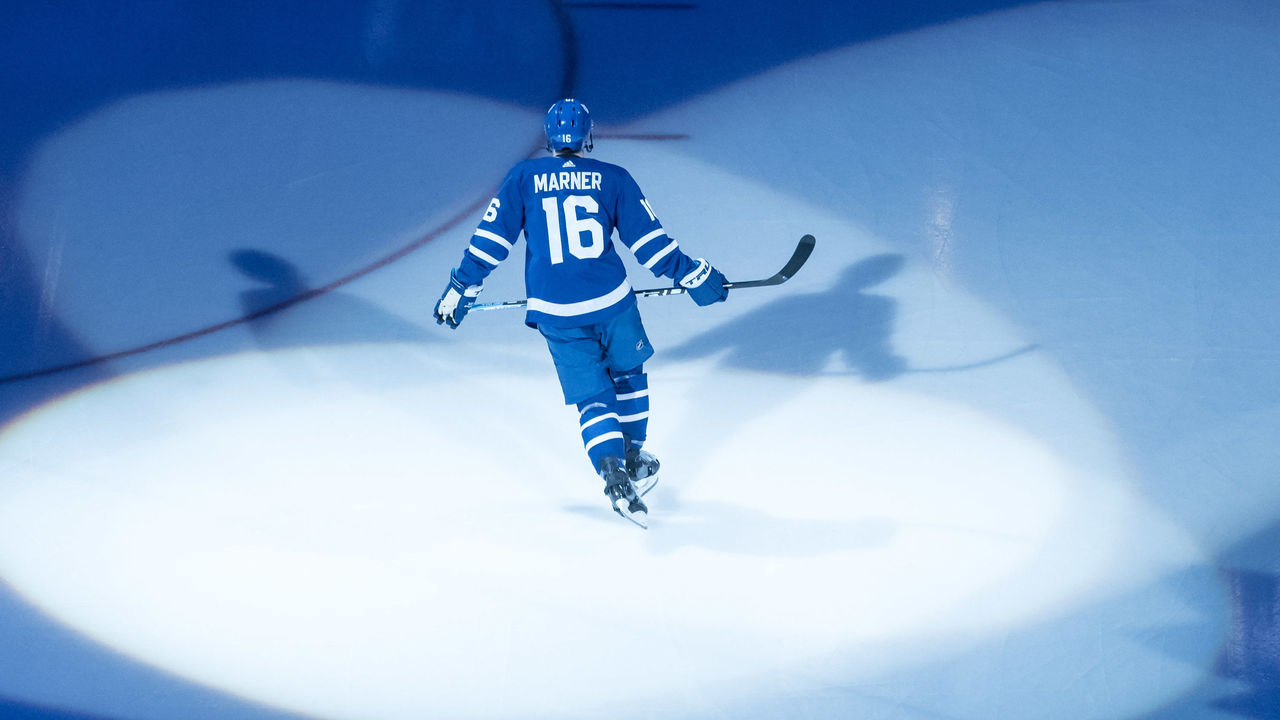 Marner's contract has been one of the league's hottest topics all year; with the playoffs in the books and signing season approaching, the chatter will certainly pick up again. Some members of the media have speculated that Marner is looking for a deal worth north of $10 million per year. Even Brad Marchand said he hopes to see the Leafs' youngster earn $12 million annually.
Historically, centers and goal scorers land the NHL's most lucrative contracts, and the Leafs have already committed more than $22 million a season to two players who satisfy both categories. Though Marner is a huge factor in Toronto's recent success, handing him a deal that matches those of Matthews and Tavares would be unprecedented.
There's currently one right winger in the NHL who makes over $10 million per season: Patrick Kane. Kucherov, the presumptive MVP, and Mark Stone, a Selke candidate with back-to-back 30-goal seasons to his name, both follow the Blackhawks superstar at $9.5 million a year.
When all is said and done, Marner will likely earn slightly less than those wingers, but his new deal will still place him firmly among the highest-paid players at his position. Depending on the exact value of his annual cap hit, Marner's next contract could eventually pay major dividends for Toronto as he continues to grow as a player.
The Leafs could go in any direction when it comes to term, but the longer the commitment, the higher the number. A five-year deal seems a non-option for the team; such a contract would see Matthews, Marner, and Nylander all become UFAs following the 2023-24 season.
Verdict: 6 years, $55.5 million ($9.25M AAV)
Advanced Stats Courtesy: Natural Stat Trick
Others in this series:
Comments
✕
Projecting Mitch Marner's next contract
  Got something to say? Leave a comment below!