John Tavares could be in for some of the best seasons of his career with the Toronto Maple Leafs after signing with them Sunday, and his fantasy value has skyrocketed because of it.
When Tavares steps onto the ice with the Leafs, he'll be surrounded by the best supporting cast of his career. Here's how Mike Babcock envisions the Leafs' top two lines, according to Sportsnet's Chris Johnston:
| LW | C | RW |
| --- | --- | --- |
| Patrick Marleau | Auston Matthews | William Nylander |
| Zach Hyman | John Tavares | Mitch Marner |
Between a dynamic playmaker like Mitch Marner and a workhose in Zach Hyman, 45 goals and 90 points for Tavares are realistic possibilities, and both would represent career highs.
Tavares and Marner, two of the smartest players in the game, would seemingly form quite a dynamic duo. Tavares instantly makes everyone around him better, and his presence could result in a breakout, 80-point season from Marner.
Of course, there's no guarantee Tavares and Marner will last all season, but a teammate he definitely won't be on the ice with stands to significantly affect his fantasy value as well. Having Auston Matthews on a separate line will force opposing coaches to choose which trio to deploy their top checkers and best defense pairings against. Some teams may consider Matthews the bigger threat, while others may think it's Tavares. This bodes well for Matthews' fantasy value too.
In standard leagues, Tavares and Matthews should be surefire first-round picks. Sneaking into the top five isn't outside the realm of possibility, either. Though there's no wrong answer, Matthews should be ranked slightly ahead of Tavares, since his ceiling is higher.
In banger leagues (leagues with hits and blocks), Matthews and Tavares should be valued as high second-round picks, since neither player fills the additional categories.
As for the rest of the Leafs, just about everyone's fantasy value could see at least a slight uptick. Having one of the game's best players on your team leads to more production all around, even from defensemen like Jake Gardiner and Morgan Rielly. In goal, Frederik Andersen should pile up a few more wins than previously expected.
The only Maple Leaf whose fantasy value doesn't get a boost is Nazem Kadri. He'll get slightly less ice time, and probably fewer chances to play alongside Marner, but Tavares' old London Knights teammate is likely still a 25-goal, 50-point player.
What about the Isles?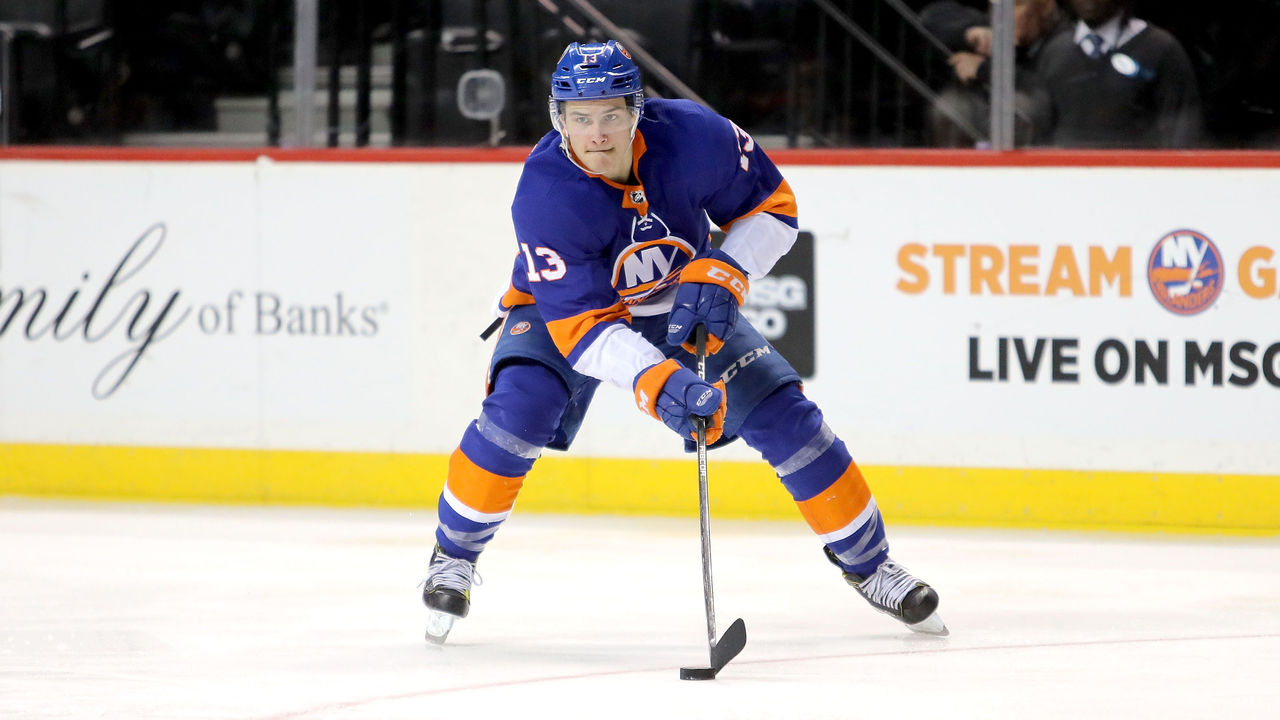 (Photo courtesy: Getty Images)
The Islanders are now officially a fantasy wasteland after being one of the league's highest-scoring teams last season.
Mathew Barzal becomes the team's No. 1 center, and while he'll play more minutes, opposing coaches will game plan around shutting him down. A slight sophomore slump could be in order, but he's still talented enough to get 70 points.
Stay far away from Anders Lee and Josh Bailey in fantasy drafts, however. Both players are coming off career years, but will be hurt dramatically by the loss of their superstar center.