The NFL offseason schedule is complex and hard to follow at times.
Keeping track of workouts, rookie minicamps, organized team activities (both voluntary and mandatory), and training camp can cause the even the most die-hard fan headaches. It gets even more difficult to follow when certain players start missing events due to contract issues or personal reasons.
The term "holdout" is subsequently thrown around, often with reckless abandon, causing many to view all absences equally. However, standoffs between players and teams heading into OTAs cannot be officially classed as "holdouts," as they're voluntary.
Still, these are far from insignificant. OTA absences are often precursors to much more impactful impasses between players and teams. Here, we assess the concern surrounding six star players who are staying away from their respective franchises.
Tom Brady, Patriots
Tom Brady's curious offseason continues. First, uncertainty arose about the star quarterback's playing future, despite the fact he's made it abundantly clear he intends to play into his mid-40s. Brady confirmed he'd return for 2018, but reported issues with his contract seemingly still remain. Next, he stayed away from offseason workouts while doing charity work in Qatar. And now, the New England Patriots reported to OTAs without their franchise player.
Muddying this unexpected issue further are Brady's recent comments about his standing within the Patriots franchise. Asked if he feels appreciated by the team, the five-time Super Bowl winner said: "I plead the fifth."
For the team-first, media-savvy Patriots, this merely serves to highlight that not all is well behind the scenes following a season in which the relationship between Brady and head coach Bill Belichick showed its first signs of real vulnerability.
Related - Report: Belichick banned Brady's associate Guerrero from locker room
This is the first time Brady has decided to miss OTAs in his previous 18 NFL seasons, according to Ian Rapoport of NFL Network. He's all but certain to be under center in Week 1; however, it's fair to say the pivot is making a statement with his absence, and having the top disciple of the "Patriot Way" in rebellion is uncharted waters for New England.
Brady is apparently expected to report for the mandatory minicamp, which is scheduled for June 5-7, but this power struggle is unlikely to end with his return.
Concern level: 🚨🚨🚨🚨🚨
Julio Jones, Falcons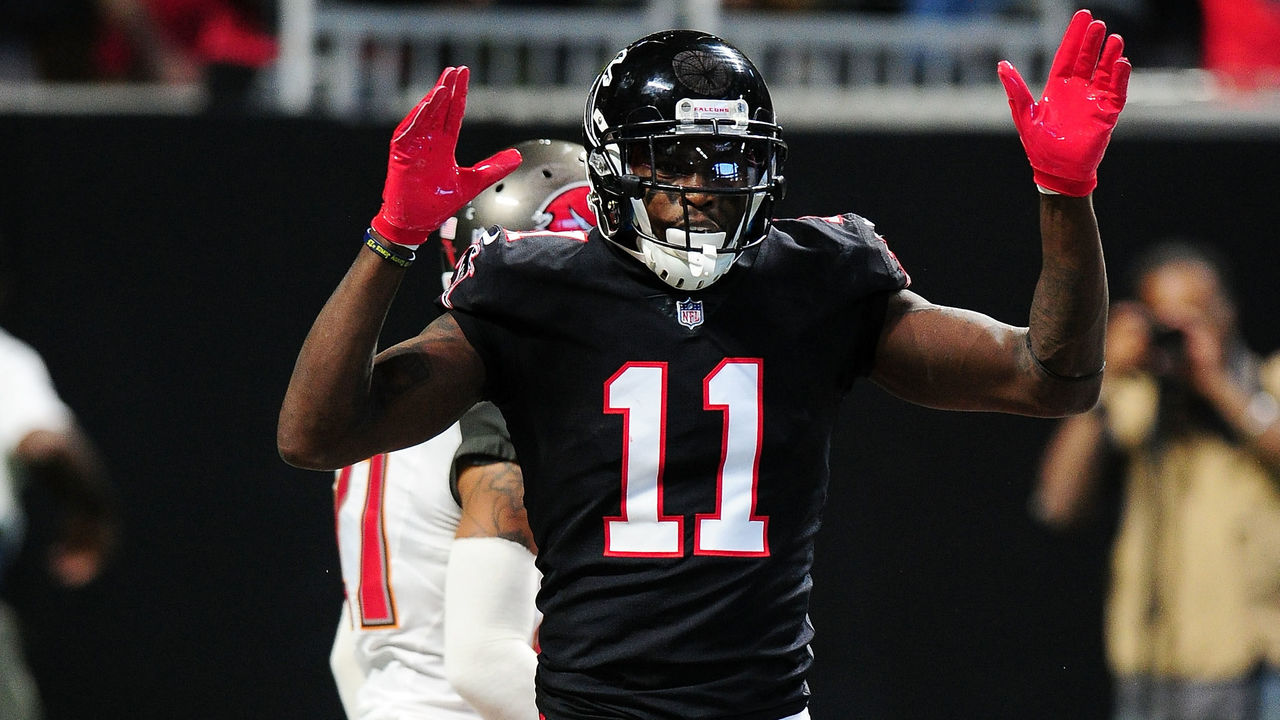 Julio Jones apparently watched the Brink Trucks pull up to his quarterback's house and decided he wanted a piece of the action.
The Atlanta Falcons' star wide receiver is set to earn just $10.5 million in 2017, his average salary of $14.5 million lags behind other elite players at his position by a significant margin, and inferior players like Sammy Watkins and Jarvis Landry were given more expensive deals during this year's free agency.
Jones reportedly wants his contract worked, and the Falcons are amenable to his request considering his standing on the team and his high level of production. The pass-catcher isn't expected to attend voluntary OTAs, but his absence isn't "a big deal" to Atlanta, as it isn't entirely motivated by contract issues (Jones missed most of OTAs last season while vacationing in China).
Having a star player absent is never a positive, but it appears only a matter of time before the Falcons reward the other key cog in their offense and put this matter to rest.
Concern level: 🚨
Aaron Donald, Rams
For the second straight offseason, the Los Angeles Rams are at odds with their top defensive player.
Aaron Donald is following a similar blueprint to last season, reportedly staying away from voluntary OTAs. Los Angeles likely hopes to avoid any further repetition, however, as Donald ended up absent from the team for nearly three months before ending his holdout and returning for Week 2.
After Donald earned Defensive Player of the Year honors and made his third straight All-Pro team in 2017, the Rams have no choice but to make the dynamic defensive tackle the highest-paid defensive player in football.
Extending Donald should be a no-brainer, but while general manager Les Snead said the two parties are "on the verge" of a record deal April 10, negotiations appear to have stagnated. For a team with genuine Super Bowl aspirations, another high-profile holdout - let alone arguably their most important player - is the last thing the Rams need.
Concern level: 🚨🚨🚨
Le'Veon Bell, Steelers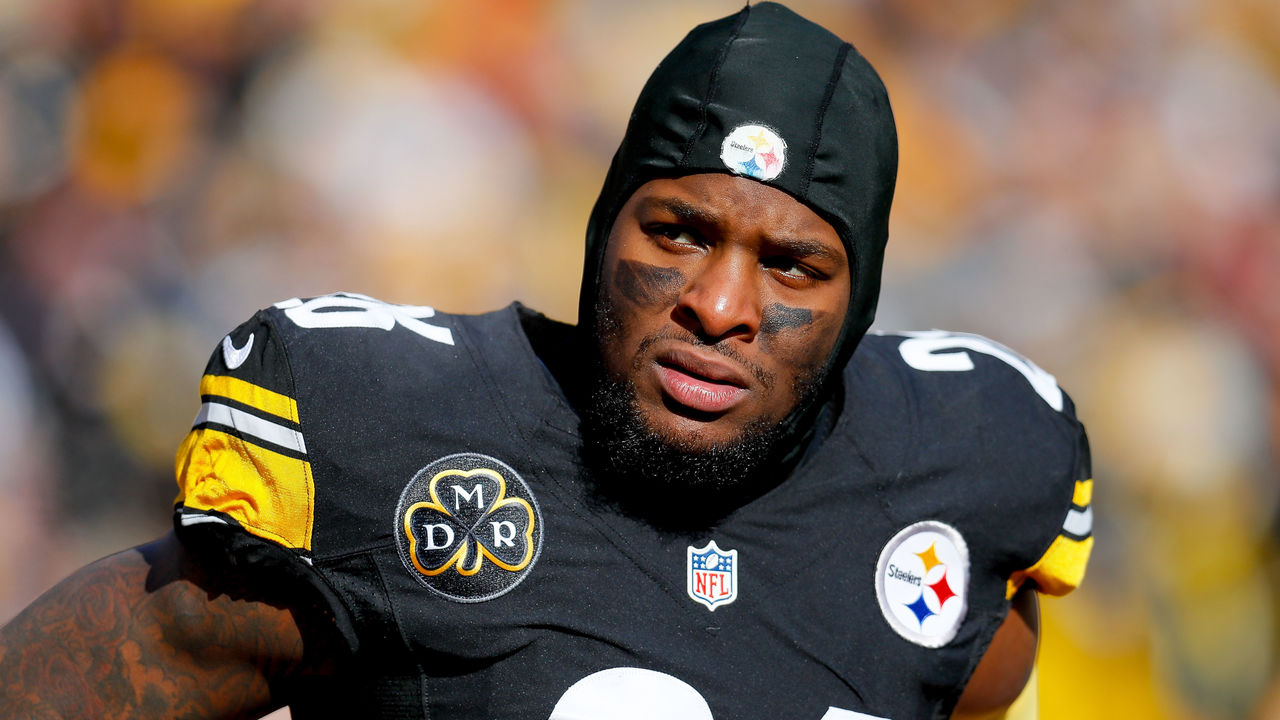 There appears to be no end in sight regarding Le'Veon Bell's contract standoff with the Pittsburgh Steelers.
The twice-franchise-tagged Bell is not expected to report to OTAs with the rest of his teammates and, barring a long-term contract extension, will likely miss the rest of the offseason and preseason - just as he did last year before rejoining Pittsburgh six days prior to the season opener.
Bell has backed off a threat to sit out the entire season but has no reason to sign the franchise tender and risk injury in workouts.
While the 26-year-old has made it clear he wants to help reset the running-back market with his extension, the Steelers seem reticent about handing over so much money to a player who plays a non-premium position and has lengthy suspension and injury histories.
Bell would only hurt himself by sitting out the season, but it's not out of the realms of possibility, and the two parties appear far away from a common ground. It's not quite time to hit the panic button quite yet, but for the Super Bowl-hopeful Steelers, even the potential of not having Bell in 2018 should cause many a sleepless night.
Concern level: 🚨🚨🚨
Rob Gronkowski, Patriots
No, you're not dreaming. The Patriots have not one but two off-field conundrums to deal with regarding a star player.
Like Brady, Rob Gronkowski has appeared to have a more strained relationship with the Patriots - Belichick, in particular - of late/ The dominant tight end is also angling for an improved contract and threatened retirement during the postgame of Super Bowl LII before confirming his return following a meeting with the head coach.
Related - Report: Brady, Gronk part of group still upset by Butler's Super Bowl benching
Gronkowski reportedly intends to follow his quarterback's lead and will participate in mandatory minicamp in early June after likely skipping OTAs.
The Patriots reportedly are working on "tweaking" Gronkowski's contract, and while his current absence isn't too much to worry about, his strained relationship with the team certainly is.
Concern level: 🚨
Earl Thomas, Seahawks
Despite strong rumors connecting him with a trade to his hometown Dallas Cowboys, Earl Thomas remains a member of the Seattle Seahawks.
But the safety doesn't look likely to join his team for OTAs as he seeks an improved deal. Thomas, who recently turned 29, hasn't been at any voluntary team workouts since last season ended on New Year's Eve, and is seeking to become the highest-paid player at his position.
Few would argue Thomas doesn't deserve to earn more than Eric Berry's $13 million per season, but with Seattle undergoing radical changes to its roster and the likes of Russell Wilson requiring new deals in the foreseeable future, the team has to decide whether Thomas is part of their long-term plans.
Fortunately for the Seahawks, Thomas has already informed them he won't hold out from training camp or the season - like fellow safety Kam Chancellor in 2015 - but the situation has the potential to sour if Seattle once again opts not to reward a defensive player who has been instrumental in its recent success, and the only remaining original member of the much-loved "Legion of Boom."
Concern level: 🚨🚨🚨🚨
(Photos courtesy: Getty Images)