4 players who will turn analytics success into elite fantasy stats
Mike Ehrmann / Getty Images Sport / Getty
The following players are already adequate fantasy performers, but some basic analytics suggest they could make the leap from good to great this season if some more bounces go their way.
Aaron Ekblad, Panthers
Ekblad had a strange season. He played a career-low 68 games but set a career high with 225 shots. His career shooting percentage heading into the season was 7.7, but he only scored on 4.4 percent of his shots in 2016-17.
If he maintains his shot generation but scores on the 7.7 rate from his first two seasons, he projects to score 21 goals if he plays all 82 games.
It was also strange that despite having a prominent role on Florida's blue line, he only managed 11 assists after averaging 24 in his first two seasons. This was likely a mix of bad luck and the Panthers being without their two best forwards - Aleksander Barkov and Jonathan Huberdeau - for good chunks of the season.
Elias Lindholm, Hurricanes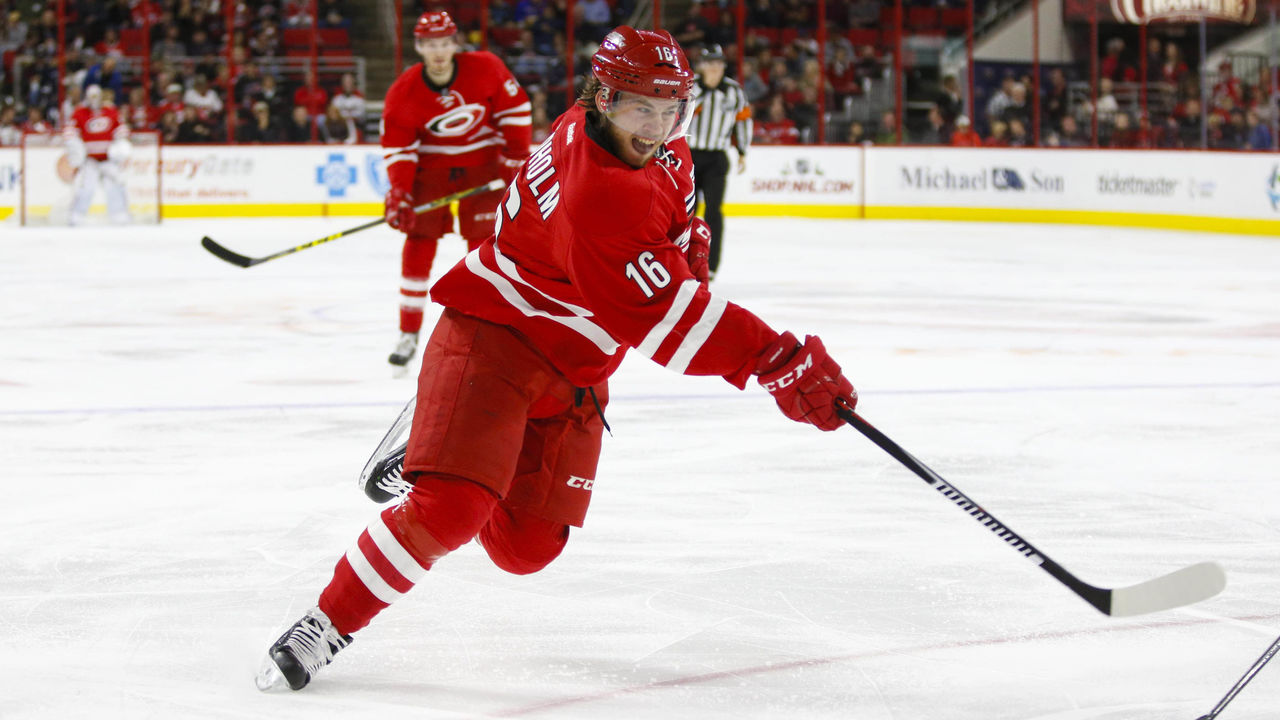 Lindholm set a career high with 34 assists last season even though he missed 10 games due to injury. Thirty-four helpers is pretty good for a 22-year-old, but the data indicates his assist total could have been much higher.
Amazingly, 29 of the 34 were primary helpers. Most players have a much closer split in their assist totals. For example, Nicklas Backstrom had 32 primary assists and 31 secondary assists.
As the first-line center on what projects to be a much-improved Hurricanes team, there's a good chance Lindholm at least triples his secondary assist totals. With some luck in the shooting percentage department (his was 3.2 percent below league average last year), Lindholm is a darkhorse candidate to collect 70 points.
Frank Vatrano, Bruins
Vatrano is expected to be a mainstay on Boston's second line this season, and if Bruce Cassidy ever opts to split up the Marchand-Bergeron-Pastrnak trio, Vatrano could find himself playing alongside even more talented players.
His 11.74 shots on goal per 60 minutes was the eighth-highest mark in the NHL. The only problem was that he missed 38 games and averaged less than 14 minutes per contest.
Playing a full season in an expanded role, Vatrano could become a 30-goal scorer in 2017-18. After all, he did score 36 goals in 36 AHL games in 2014-15. The 23-year-old is a high-volume shooter with a knack for scoring.
Tanner Pearson, Kings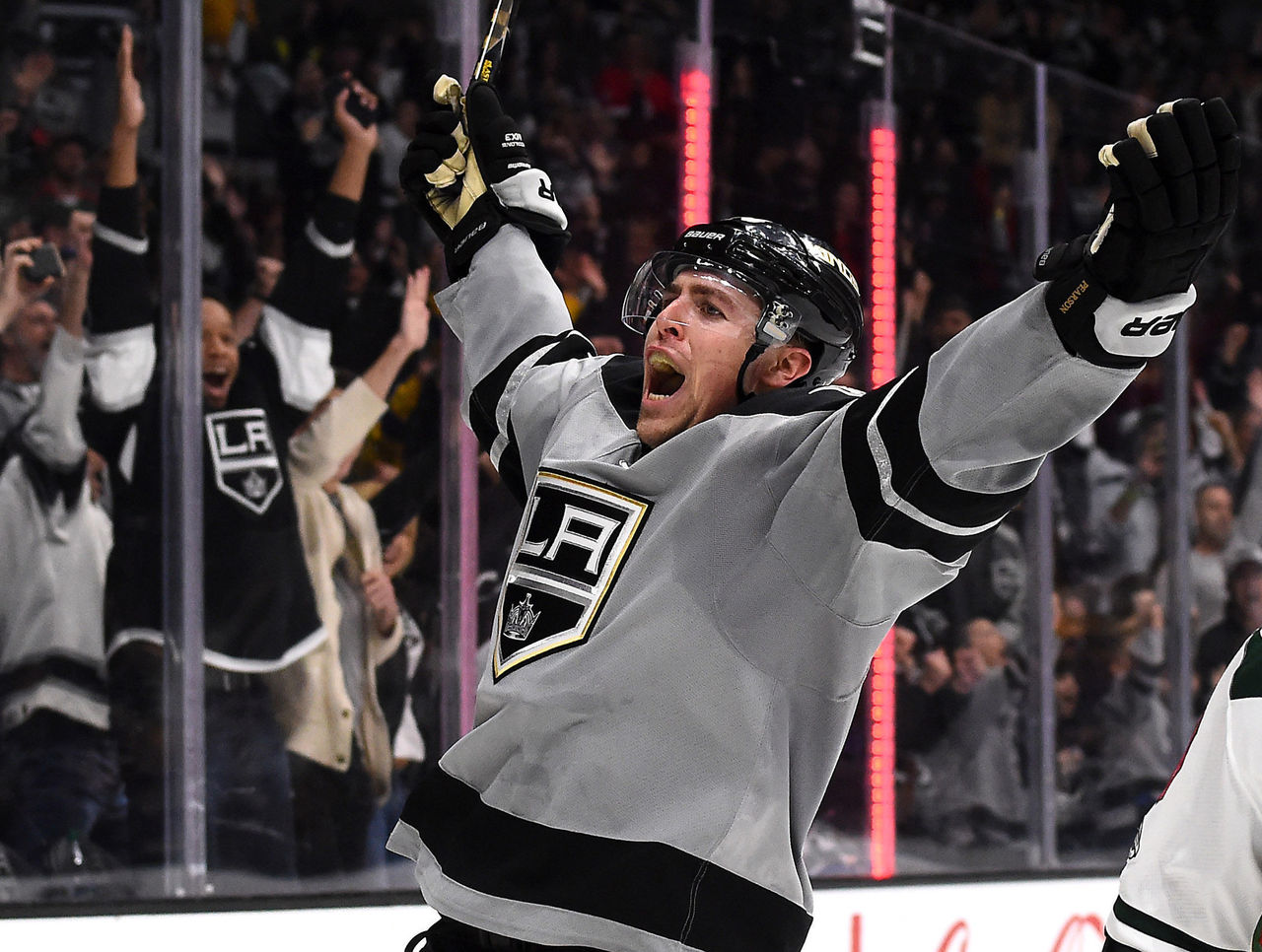 Pearson has consistently improved in his NHL career.
| Season | Age | PPG | SPG | ATOI |
| --- | --- | --- | --- | --- |
| 2013-14 | 21 | 0.28 | 1.24 | 10:49 |
| 2014-15 | 22 | 0.38 | 1.62 | 13:18 |
| 2015-16 | 23 | 0.46 | 1.73 | 14:28 |
| 2016-17 | 24 | 0.55 | 2.34 | 16:19 |
As you can see, his points per game and shots per game have increased with age and ice time. He turned this progression into 24 goals and 20 assists last year on what was a down season from many Kings forwards, including his linemate, Tyler Toffoli.
Pearson ranked seventh in the NHL with 66.4 shot attempts per 60 minutes at five-on-five. However, of his 364 total shot attempts, he only hit the net with 187. Pearson has a heavy shot, and, if he's able to harness it, goals will come in bunches for the former first-round pick.
The Kings made a coaching change in the offseason, replacing Darryl Sutter with John Stevens. It's possible Stevens will give Pearson a bump in his ice time, which could once again result in positive strides offensively for the 25-year-old.
(Photos courtesy: Action Images)
(Stats courtesy: First Line Stats, Natural Stat Trick, Sporting Charts, and Hockey Reference)
Comments
✕
4 players who will turn analytics success into elite fantasy stats
  Got something to say? Leave a comment below!