The loan system has been under scrutiny over the past couple of years. Chelsea infamously had 33 players sent out on loan by the time the summer transfer window slammed shut last season, prompting Professional Footballers' Association chief executive Gordon Taylor to accuse the club of "warehousing" players.
It wasn't a new criticism levelled at Chelsea. Around three-and-a-half years earlier, respected scouts were quoted in Michael Calvin's book, "The Nowhere Men," discussing a Blues player who never played for them, but represented six other clubs in loan spells.
"Chelsea are buying in all the time. They have just bought Patrick Bamford from us for two million quid. He's eighteen," Nottingham Forest talent-finder Allan Gemmell said of a player who had just a few minutes of professional football.
"Bamford played Wigan and scored five. The following week he played Southampton in the Youth Cup and scored four. He's done well, but he ain't that. He ain't ever going to play in their first team. Not a chance in hell. But, by buying him, Chelsea are stopping other clubs getting the boy."
"I watched Bamford pre-season at Burton Albion," Arsenal's scout for the 16-21 age range, Pat Holland, chipped in. "I thought, right, you're not bad up front Blondie, not bad. Don't want to head it, not quick, but you're a good footballer. We try to keep tabs on him."
Ultimately, when it comes to the bottom line of Bamford's transfer, it was a success for Chelsea. Without having to provide any of his on-pitch education, a £2-million fledgling grew into a 23-year-old worth £5.5 million to Middlesbrough in January, before various clauses could significantly bloat that fee.
Rather than simply warehousing a youngster, Chelsea bought a supermarket wine and called it vintage after a few years in the cellar.
Bench-warming
England's elite clubs aren't just stockpiling young players at a detriment to their progression; there appears to be a lack of thought when choosing a destination for those who, unlike Bamford, are intended for the first team one day. Rather than assurances of regular minutes to toughen them up for senior football, all too often kids stew on benches elsewhere. They would be better off staying with the Elite Development Squads and Under-23 sides.
One such situation unfolded at Manchester City at the end of the 2016 January transfer window. Somewhat bizarrely given his £11-million price tag merely months earlier, winger Patrick Roberts was sent on loan to Celtic for the next 18 months. Not only was an expensive England youth international being babysat by a Scottish uncle, the wholly predictable Jesus Navas was left to win more minutes than any other City player that season.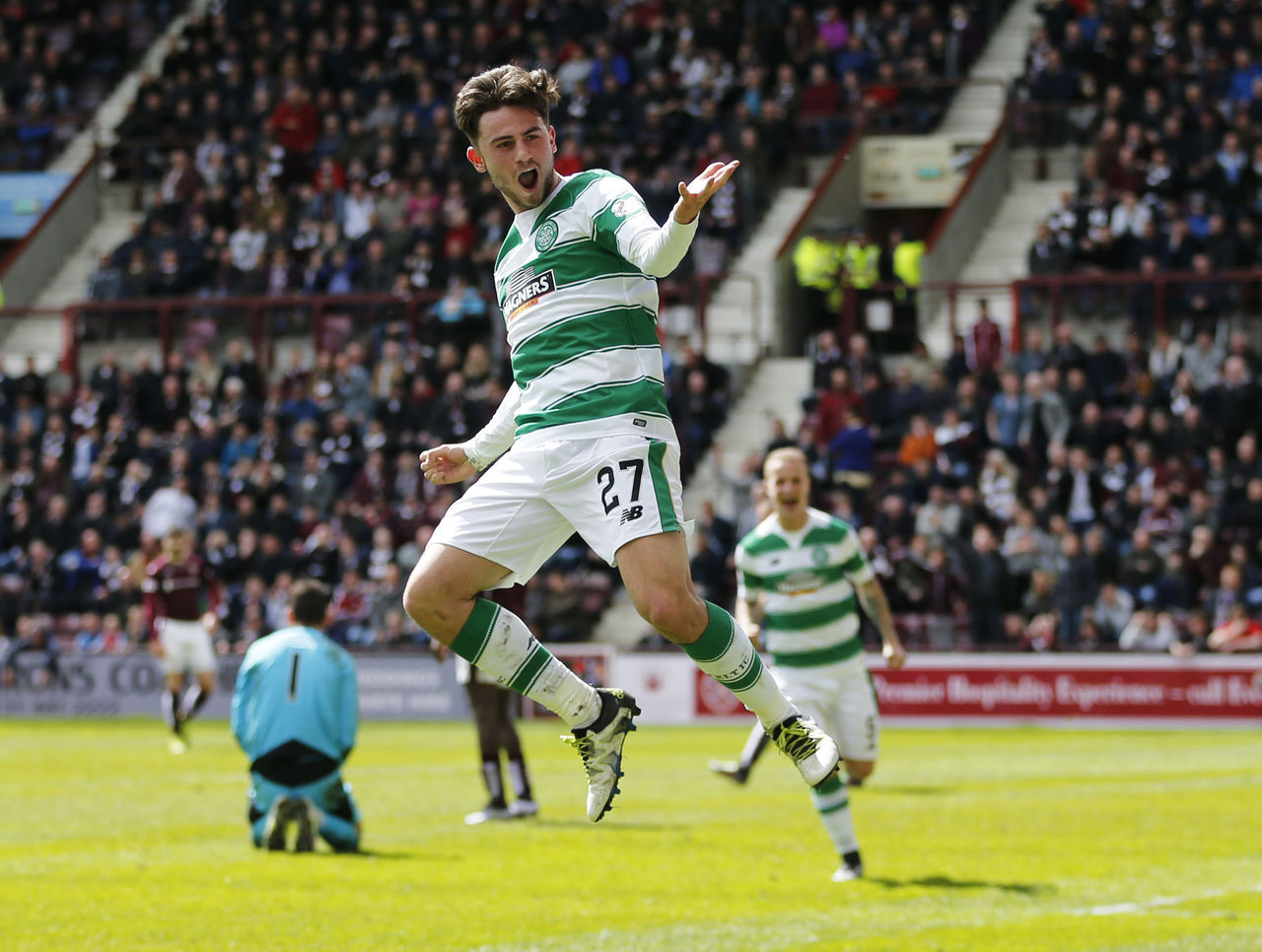 At first, it looked like a good move by City as Roberts looked to have the party tricks to get the Parkhead faithful back on board with Ronny Deila's management. But it wasn't to be, with Brendan Rodgers taking the helm in the summer.
The ex-Liverpool boss was granted funds to strengthen a new era at the club, and the first warning sign came with the acquisition of Scott Sinclair from Aston Villa. Another spot among the forwards was taken, and since the turn of the year, Roberts has been firmly pushed out of the first-team picture:
| Player | Age | Minutes played |
| --- | --- | --- |
| Scott Sinclair | 28 | 983 |
| Stuart Armstrong | 24 | 549 |
| James Forrest | 25 | 531 |
| Patrick Roberts | 20 | 365 |
| Callum McGregor | 23 | 356 |
It's difficult to lay blame at a manager who wants to develop his own players, or simply play those he purchased, but it does beg the question of why Roberts was allowed to leave for so long, or why there wasn't a clause which allowed him to return to City. Instead, a young player's development is stunted.
And it's not just unique to Roberts. Ask Manchester United hopeful Cameron Borthwick-Jackson how his loan spell at Wolverhampton Wanderers is going. How much valuable experience has Liverpool's Andre Wisdom taken on from five Austrian Bundesliga starts with Red Bull Salzburg?
'It makes no sense'
A shocking stat was unearthed by freelancer Archie Rhind-Tutt over the international break ahead of England Under-21's friendly in Germany. The German youngsters had accumulated 1,137 Bundesliga appearances between them, while Aidy Boothroyd's had 206 Premier League appearances overall.
The numbers are damning, and directly linked to England's mindless loan system. Thirteen-time Under-21 international Josh McEachran, an ex-Chelsea youngster who was wanted by Real Madrid, was sent out on numerous temporary stints in England and even the Netherlands due to lack of opportunities with the senior ranks. Now toiling for minutes at Brentford, his hampered career should be heeded by Under-21 regulars Lewis Baker and Cauley Woodrow, who are enduring similar experiences.
It seems that loaning players is no longer a vehicle to acclimatise them to the professional game. They're instead out of sight, out of mind.
"It makes no sense to go on loan all the time," Chelsea's Lucas Piazon said shortly after his loan move to Fulham earlier this season. "It is not good for any player in my experience - or the experience of the other boys. I don't see it as a positive thing any more. To be in a different place every year is not good for me at 22.
"It's difficult to get a place in the team. They have their own players. You do your best, try to get a place in the squad, minutes on the pitch, score, and create goals. That's all you can do."
(Photos courtesy: Action Images)