Fantasy Faceoff: Rookie Edition - Matthews vs. Laine vs. Puljujärvi
Carlos Osorio / Heikki Saukkomaa / Bruce Bennett / Getty
Follow theScore's fantasy feed on Twitter (@theScoreFantasy) for the latest news, features and more.
Here's a look at whether fantasy hockey owners would be better off selecting Toronto Leafs C Auston Matthews, Winnipeg Jets RW Patrik Laine or Edmonton Oilers RW Jesse Puljujarvi.
2015 Stats
| Player | Matthews | Laine | Puljujarvi |
| --- | --- | --- | --- |
| League | Swiss-A | SM-liiga | SM-liiga |
| GP | 36 | 46 | 50 |
| G | 24 | 17 | 13 |
| A | 22 | 16 | 15 |
| P | 46 | 33 | 28 |
| PIM | 6 | 6 | 22 |
| +/- | 16 | 6 | 5 |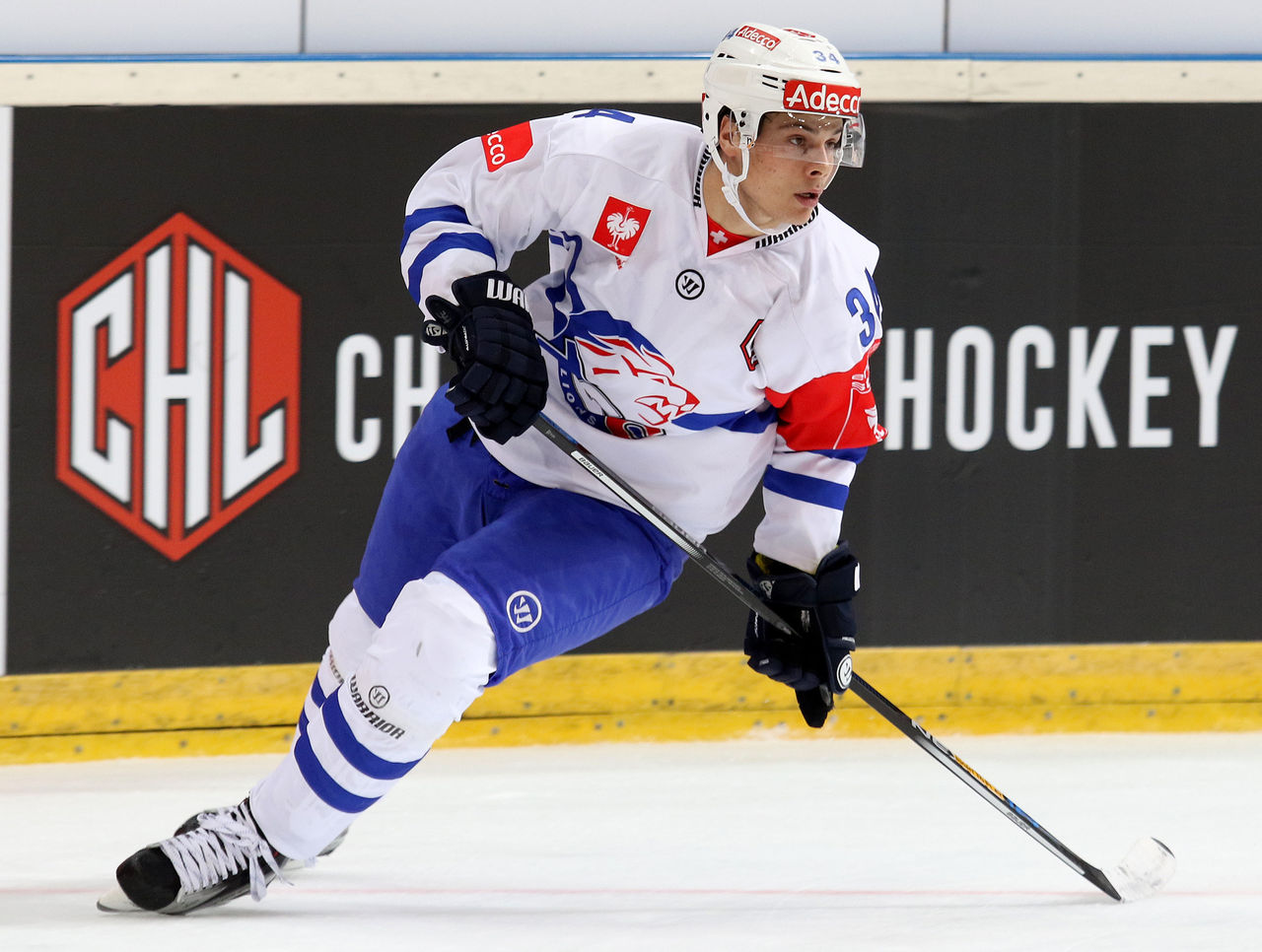 The Case for Matthews
Matthews was chosen first overall for a reason: he was the best player in the draft, and should have the best career. He is strong on his skates and plays much bigger than his 6-foot-2, 216-pound frame would indicate. The physicality of the NHL game shouldn't get to him. His coach in Switzerland, Marc Crawford, compared him to Los Angeles Kings C Anze Kopitar and Dallas Stars LW Jamie Benn.
Best Case Scenario: Had Matthews been born two days earlier, he would have been drafted in 2015, so being a year older in his rookie season will ease the maturation process. If Toronto's young talent such as C/RW William Nylander and RW Mitch Marner can make immediate impacts, Matthews could be looking at a 65-70 point rookie season.
Worst Case Scenario: Toronto fails to surround Matthews with any talent whatsoever and his point total suffers as a result. Nylander and Marner are both very unproven and they could struggle in their first full seasons. The only reliable goal-scorer is LW James van Riemsdyk, but there's no guarantee he and Matthews play with one another. This could result in a 45-50 point season.
The Case for Laine
Laine is a pure goal scorer. His one-timer is (somewhat) reminiscent of Alex Ovechkin's. He made a strong push to be chosen first overall, but his status as a winger held him back. It is much easier to transition into the NHL as a winger compared to a center since there is much less defensive responsibility. Goals are tougher to come by than assists, giving Laine plenty of value.
Best-Case Scenario: Winnipeg has some very skilled forwards who still have plenty of room to grow. He could easily find himself playing alongside C Mark Scheifele and RW Blake Wheeler if all goes well. If this is the case he could easily pot 30 goals.
Worst-Case Scenario: Laine struggles with the pace of the NHL game after spending the majority of his career playing in Finland (some rinks in SM-Liiga are Olympic size, some are NHL size) where you have more time and space with the puck. Defensive woes could see him wind up in Paul Maurice's dog house, but his shot alone should net 15-20 goals at the minimum.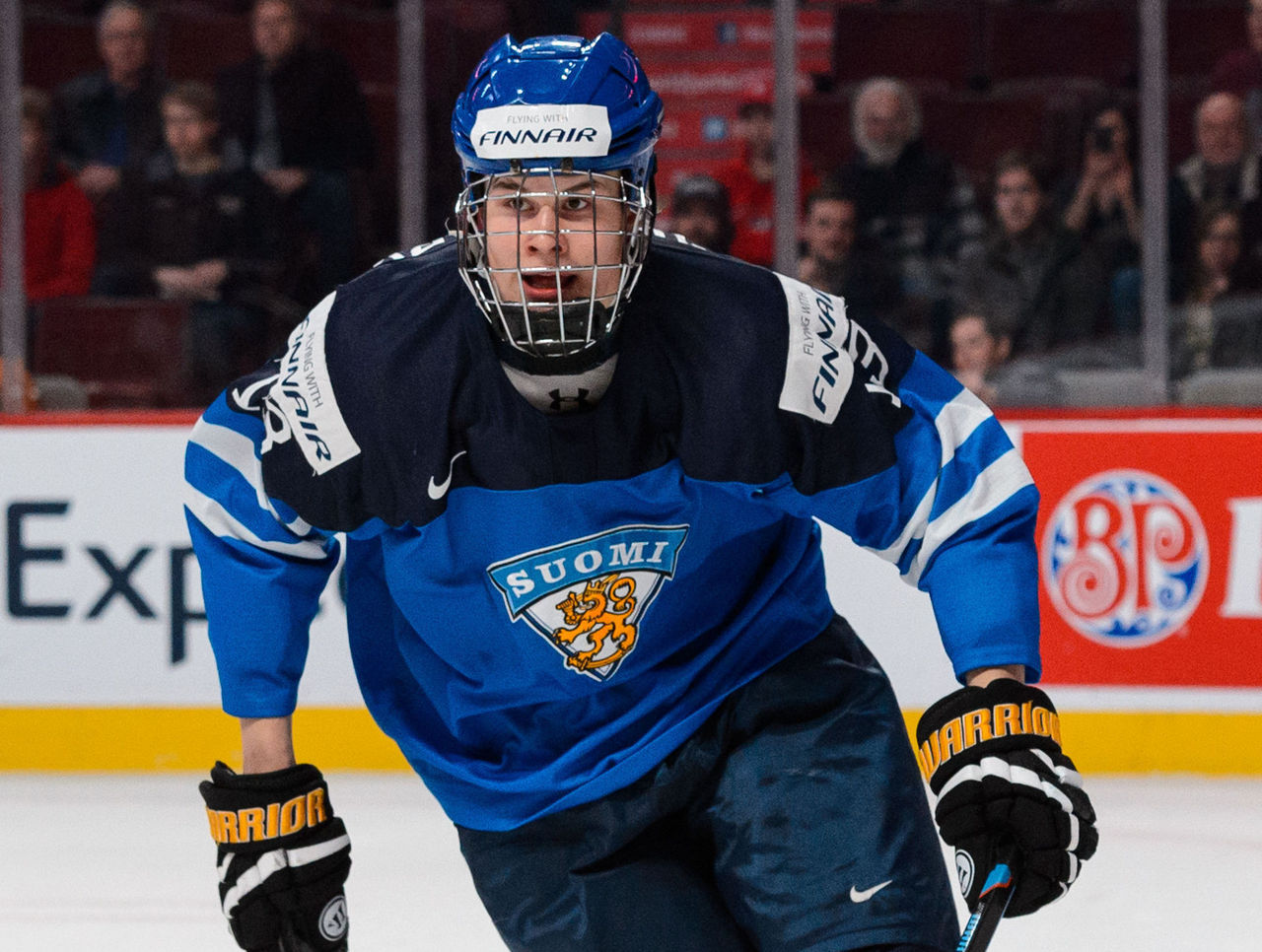 The Case for Puljujarvi
Laine is certainly the more gifted offensive player, but Puljujarvi has a better 200-foot game and is much more dynamic on the rush. This could help him adjust more easily to the NHL, where defensive responsibility is a crucial part of earning consistent ice time. It's shocking Columbus passed on him with the No. 3 pick in favor of LW Pierre-Luc Dubois, just because Puljujarvi plays the other side.
Best-Case Scenario: Puljujarvi gels with phenom Connor McDavid and becomes a mainstay on his right wing. If this is the case, he could easily wind up with 60 points. He certainly has the speed and the finishing ability to play alongside the future superstar.
Worst-Case Scenario: Puljujarvi doesn't capitalize on his chance to play with McDavid. This means he would still wind up on a line with a pretty good center in either Ryan Nugent-Hopkins or Leon Draisaitl, but neither are in McDavid's stratosphere. If he doesn't show the ability to produce offensively early on, power-play time could be tough to come by. His floor is about 30 points.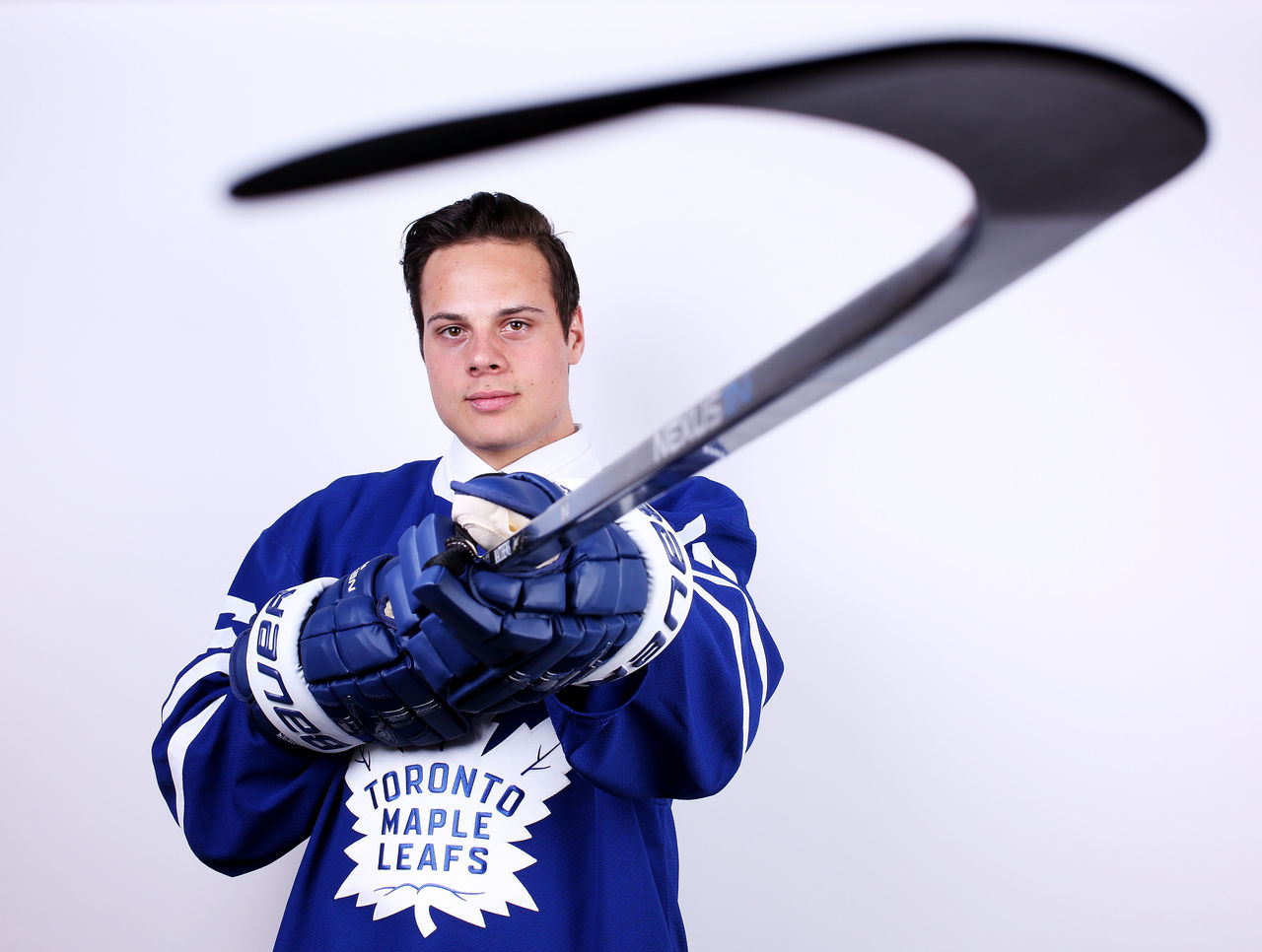 Verdict
Though he was on a line with McDavid for the majority of the tournament, anyone who watched Team North America at the World Cup of Hockey is now aware of why Matthews was chosen first overall. He has proved he can play against the best players in the world. He is so physically mature for a 19-year-old and will experience few growing pains, even though Toronto will struggle.
Comments
✕
Fantasy Faceoff: Rookie Edition - Matthews vs. Laine vs. Puljujärvi
  Got something to say? Leave a comment below!