The other guys: Second-half defensemen worth a fantasy flier
Jana Chytilova/Freestyle Photo / Getty Images Sport / Getty
Follow theScore's fantasy feed on Twitter (@theScoreFantasy) for the latest news, features and more.
Whether in season-long or daily fantasy, value exists in the defensive partner to a truly elite offensive defenseman. These players can often be found much later in drafts or at drastically reduced salaries on DFS sites. They see their true opportunity often come on the power play, as poor defensive play can limit their 5v5 ice time.
In a similar fashion, elite offensive D-men are often paired with a reliable, stay-at-home type of partner at 5v5. The extra ice time and opportunity can even provide some added value to these players who are typically disinterested in the offensive end of the ice.
Here's a look at the 5v5 and power-play partners of some of the league's top offensive defensemen who can offer some unexpected value to prospective fantasy owners: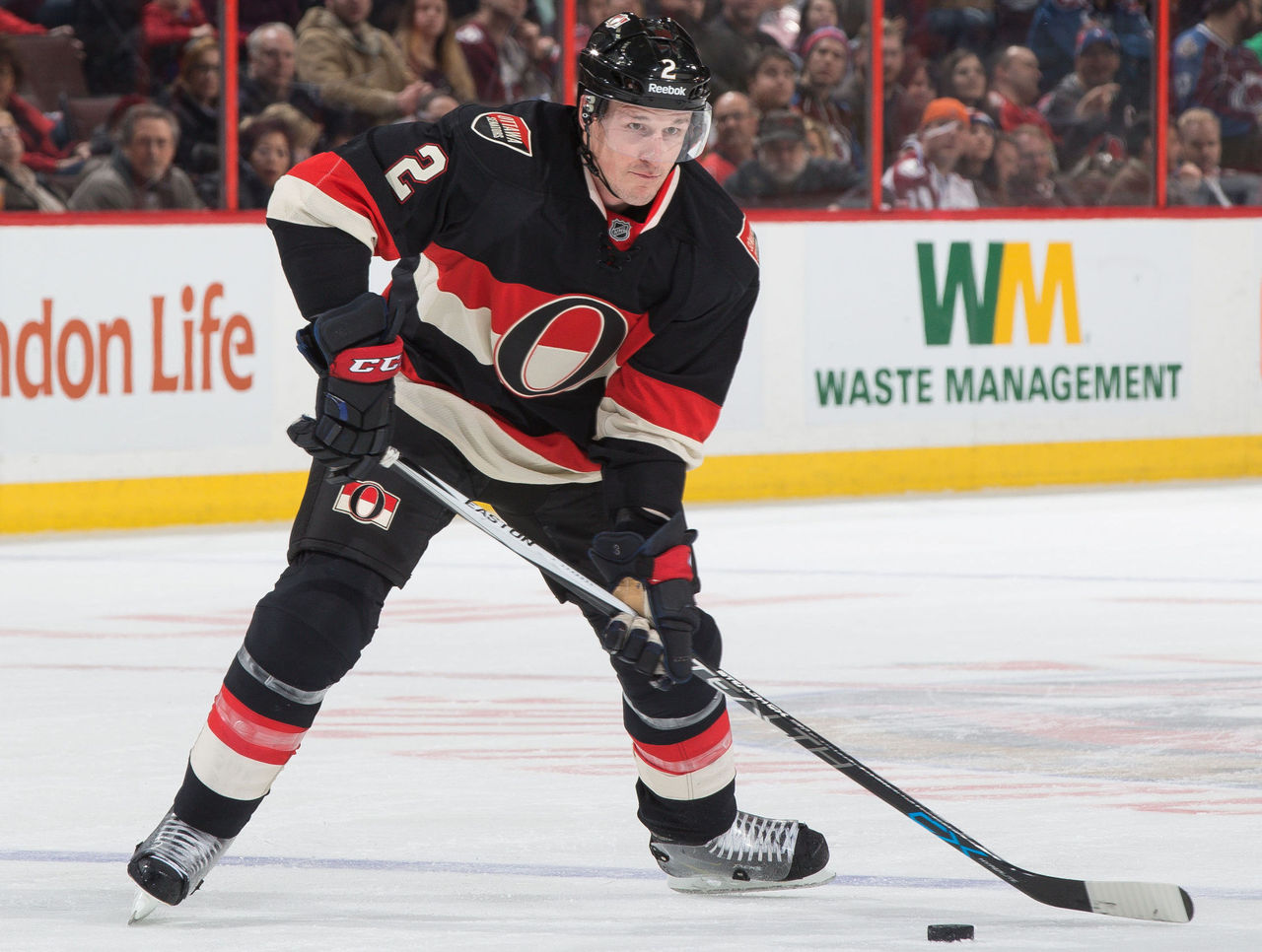 Dion Phaneuf, Ottawa Senators
Phaneuf failed to score a single power-play goal in 2015-16, his first season without one. It was largely a result of his 51 games played with the Toronto Maple Leafs, a team which scored only 40 power-play goals all season. His outlook got slightly worse with his late-season trade to the Senators, as ranked last in the league with just 38 PPG.
Ottawa's 15.9 percent power-play success rate was actually slightly better than that of Toronto. Phaneuf will be on Ottawa's second line at 5v5 this season, but he'll be paired with Erik Karlsson on the top power-play unit. Karlsson hasn't recorded fewer than 26 power-play points since his 17-game 2012-13 season.
Noah Hanifin, Carolina Hurricanes
Hanifin averaged 17:54 in ice time a year ago, but he played just over two minutes per game on the power play. He finished his rookie season with four goals and 22 points, with one goal and six points coming with the man advantage. He'll operate on the second pairing at 5v5 this season, alongside fellow sophomore Brett Pesce.
Hanifin will join power-play specialist Justin Faulk on the top unit at 5v4. Faulk totaled 12 power-play goals and five assists last season, representing 17 of his 37 points on the season. It was his second year in a row recording at least 20 points with the man advantage.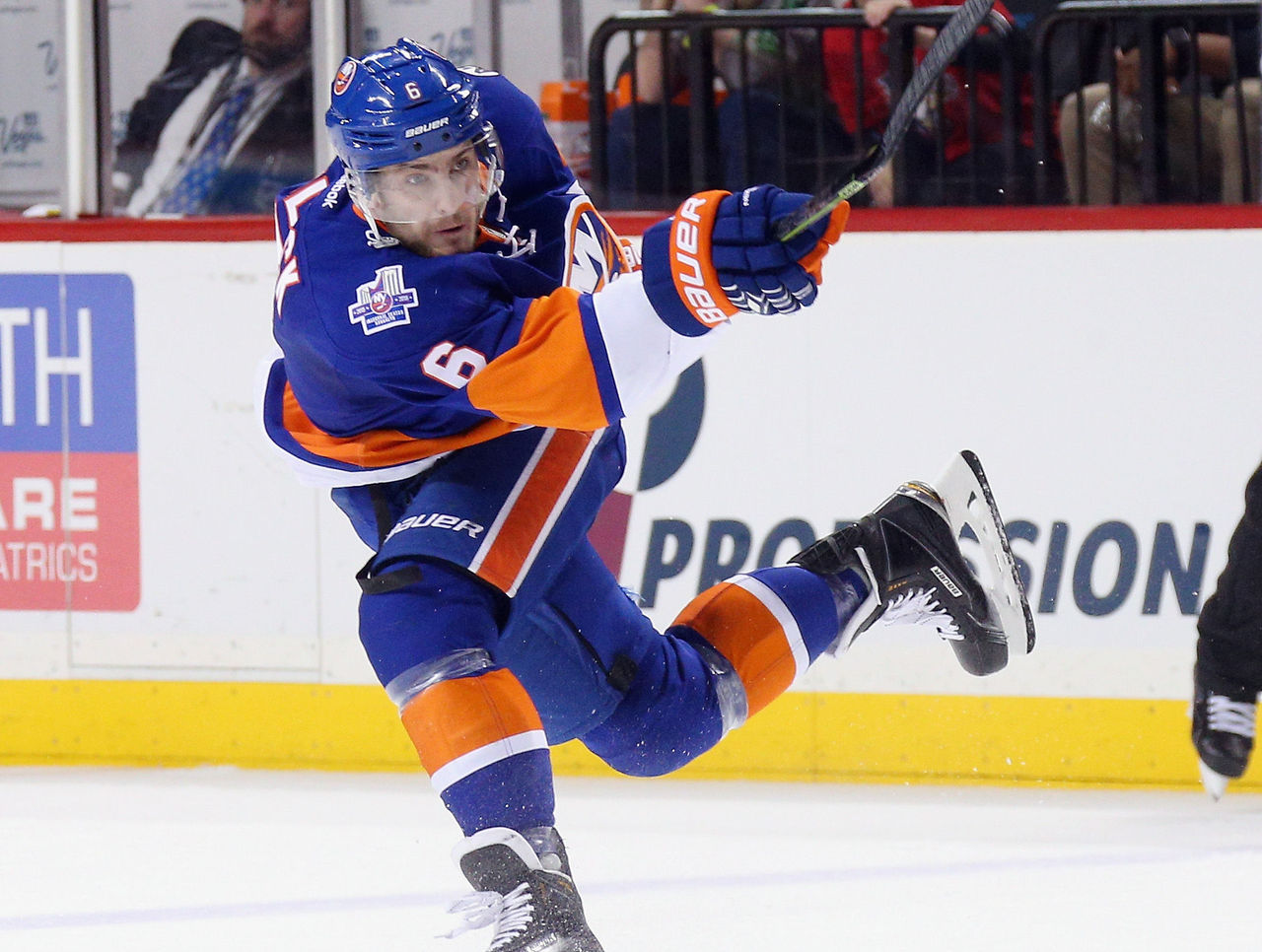 Ryan Pulock, New York Islanders
A first-round pick in 2013, Pulock played just 15 regular season games with the Islanders last year, finishing with two goals and two assists. He averaged 15:44 in ice time during his brief debut, but he totaled just 19 minutes at 5v4.
Pulock impressed during the Islanders' short playoff run. His ice time dropped to just 14:34, but he scored a goal and added two assists in six games. Two of his three points came with the man advantage. He is expected to be paired with Travis Hamonic on the second unit. Hamonic failed to record a power-play point last season, he tallied a goal and seven assists in 2014-15.
Nick Holden, New York Rangers
After a tumultuous start to his career with the Columbus Blue Jackets, Holden came into his own as a member of the Colorado Avalanche. He totaled 61 points in 214 games over three seasons, and played a career-high 21:53 per game last year. He received less than a minute of power-play time per game.
He's expected to play on just the third pairing at 5v5 with the Rangers, likely leading to an overall decrease in ice time and opportunity. He can make up for this with increased power-play time, as he's expected to suit up on the second unit. The Rangers had the 14th-ranked power play a year ago, scoring 42 goals in 226 opportunities.
Comments
✕
The other guys: Second-half defensemen worth a fantasy flier
  Got something to say? Leave a comment below!