How to make your fantasy hockey team more "special"
Geoff Burke / USA TODAY Sports
Follow theScore's fantasy feed on Twitter (@theScoreFantasy) for the latest news, features and more.
Washington Capitals C Nicklas Backstrom is a poster boy for this feature.
More than 42 percent of Backstrom's career points have come while his teams have had the man advantage. While this limits or even detracts from his contributions in the plus/minus column, many fantasy leagues includes some combination of categories for goals, assists, points and power-play points.
With such a large proportion of his point production coming on the power play, Backstrom is addressing several categories at once. He scored a career-high 44 power-play points 2013-14, and he has followed it up by reaching at least 30 points in each of the past two seasons. He has had at least 22 power-play assists in six of his nine NHL seasons.
Last season, 55 players totaled at least 20 power-play points. Detroit Red Wings D Mike Green's 20 points with the man advantage accounted for 57.14 percent of his total points on the season. Calgary Flames LW Johnny Gaudreau's 21 points made up just 26.92 percent of his point total.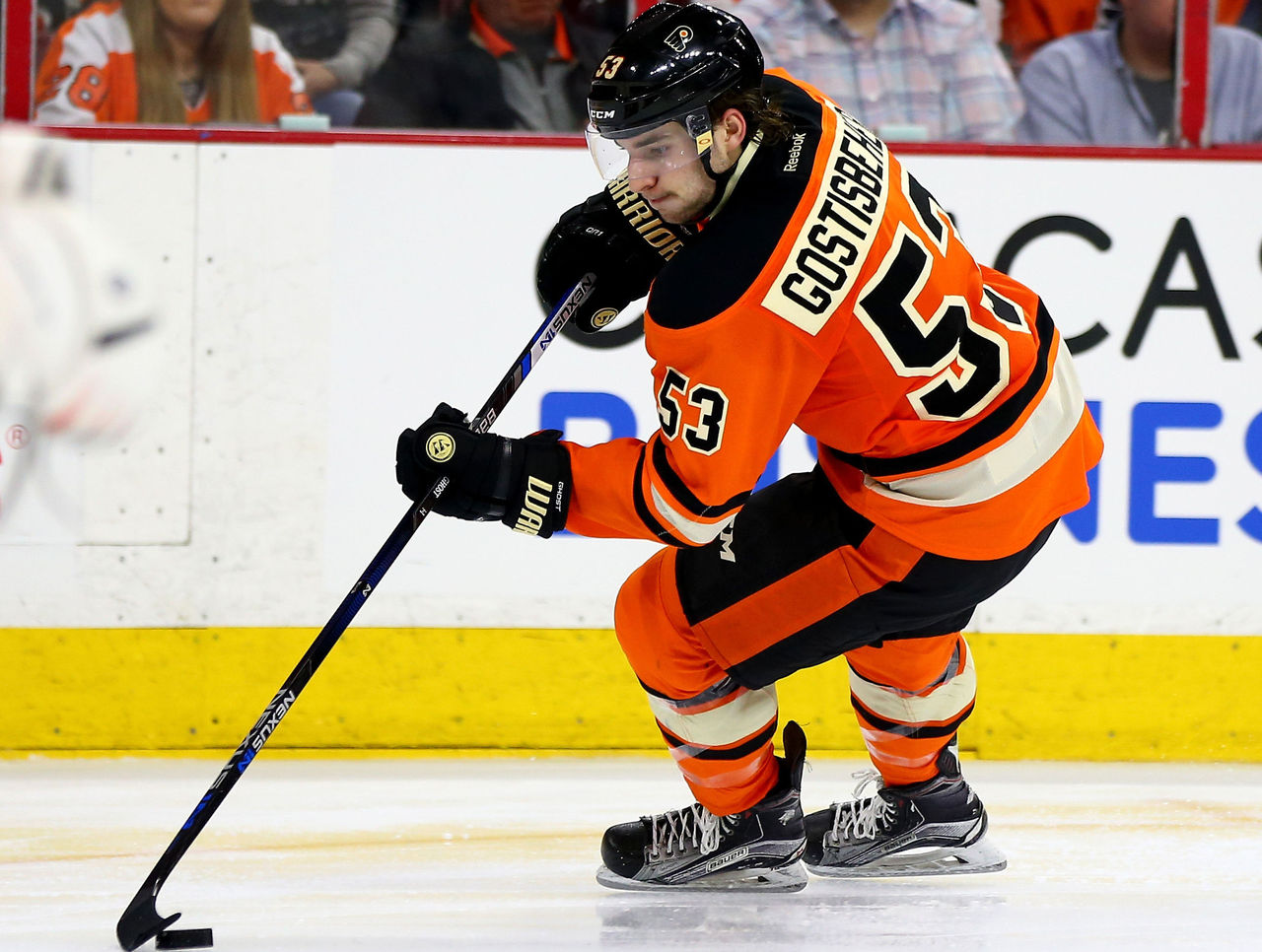 Who to target?
Last season's surprise power-play point leaders include Ds Shayne Gostisbehere and Rasmus Ristolainen and Buffalo Sabres C Jack Eichel. Rookies or younger players often see a large share of their ice time come on the power play when they aren't necessarily required to be as defensively responsible. This is particularly true of first-year defensemen.
Last season, Gostisbehere logged 944 minutes at 5v5 and 237 minutes at 5v4. He didn't play at all in a 4v5 situation.
Arizona Coyotes C Antoine Vermette, on the downside of his career, played 205 minutes at 5v4 compared to 897 minutes at 5v5. Older skill forwards are often used this way, with no better example than former Anaheim Ducks W Teemu Selanne. Vermette recorded 16 of his 38 points on the power play.
While a modest point total would seem to limit the fantasy value of players like Vermette, their values are boosted by alternatively high production in a specified statistic. These players should be treated similarly to players who steal bases in fantasy baseball, or 3-point shooters in fantasy basketball.
Be sure to monitor the projected power-play units of each NHL team leading up to your fantasy draft. A third or fourth liner, or a second- or third-pairing defenseman, will represent great draft-day value if he figures into either the first or second power-play unit.
Penalty kill
Whether it's DFS or streaming goalies in season-long leagues, backups from teams with elite penalty kills offers value. The New York Islanders had the league's fourth-best penalty kill last season at 84.5 percent. This led to backup goalie Thomas Greiss having an overall save percentage of 92.48 percent, similar to his 5v5 save percentage of 93.34 percent.
Comments
✕
How to make your fantasy hockey team more "special"
  Got something to say? Leave a comment below!