Fantasy Hockey Faceoff: Jamie Benn vs. Alex Ovechkin
Jerome Miron / Patrick Smith / Action Images
Follow theScore's fantasy feed on Twitter (@theScoreFantasy) for the latest news, features and more.
Here's a look at whether fantasy hockey owners would be better off selecting Dallas Stars LW Jamie Benn or Washington Capitals LW Alex Ovechkin:
2015 Stats
| | G | A | +/- | PIM | HITS |
| --- | --- | --- | --- | --- | --- |
| Benn | 41 | 48 | 7 | 64 | 156 |
| Ovechkin | 50 | 21 | 21 | 53 | 225 |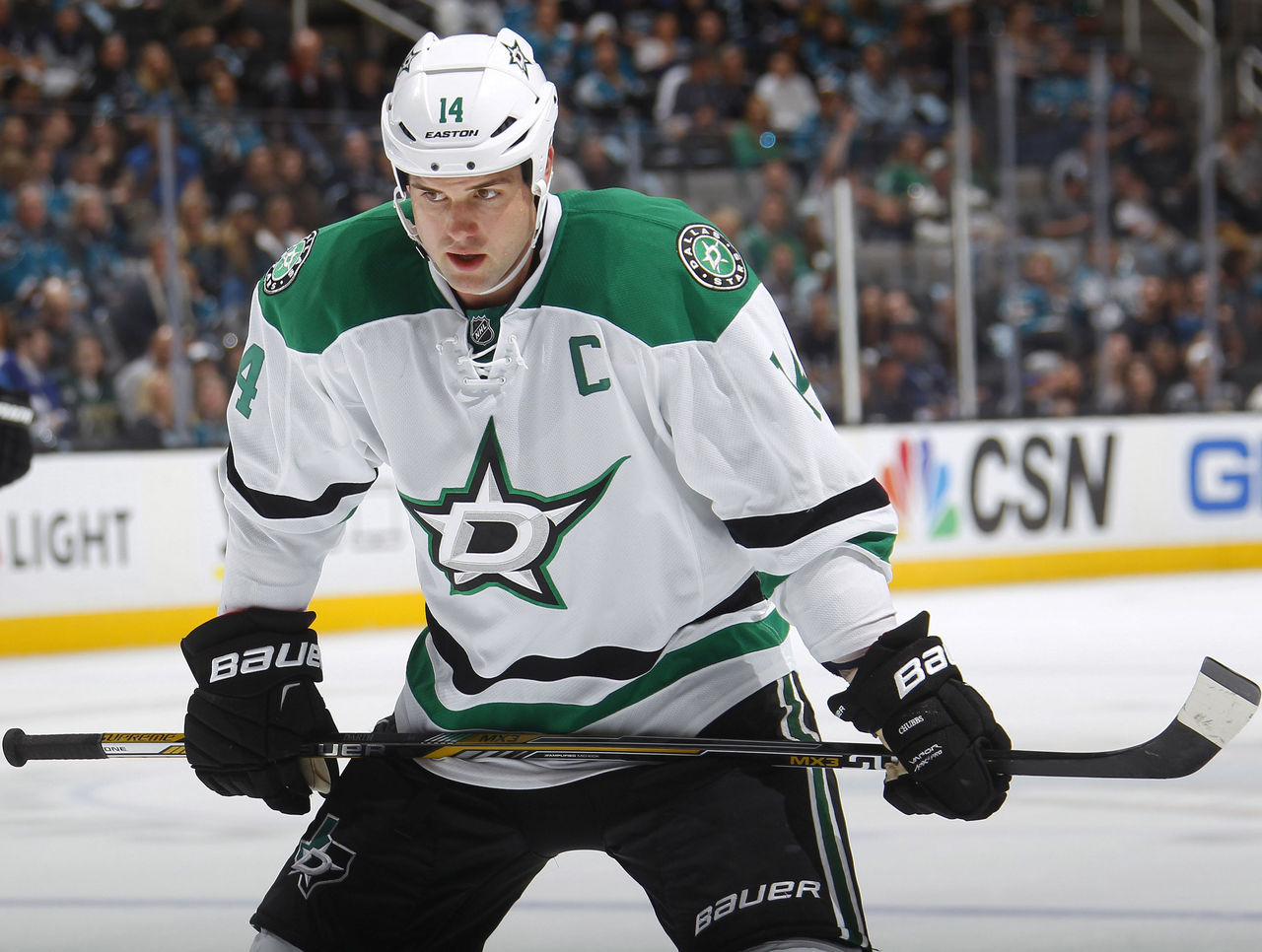 The Case for Benn
Only Pittsburgh Penguins C Sidney Crosby and Chicago Blackhawks C/RW Patrick Kane have more points than Benn since the lockout. He's a balanced-attack player with a dynamic linemate in C Tyler Seguin. The two are consistent producers when healthy and Benn has missed a single game in the last three seasons.
While a core muscle injury led to surgery in the offseason, causing him to miss the World Cup of Hockey, he told Mike Heika of the Dallas Morning News he's set on being "ready to go when the season starts." While missing the World Cup may raise a few eyebrows, his explanation could easily hold up. The NHL is his main gig and he's committed.
And there is a possibility he hasn't yet reached his ceiling. His totals have slowly climbed every season to the point where he's a point-per-game player. He has value in banger leagues, too, as he'll tally a fair amount of hits, though not at the highest level. He does a little bit -- or, a lot -- of everything.
Best-Case Scenario: He raises the bar even further and is the third player since the lockout, behind the two superstars mentioned above, to tally 100 points in a season. He does it, however, in the most balanced attack with at least 50 goals and 50 assists while playing in all 82 games once again.
Worst-Case Scenario: Benn isn't fully recovered from surgery or otherwise is slowed by his recovery from his July surgery. He's the top goal scoring option in Dallas, and the team won't hesitate to take it slowly with him if it means having him in time for the postseason. A break from his trends could be in the cards, and that would be a disaster.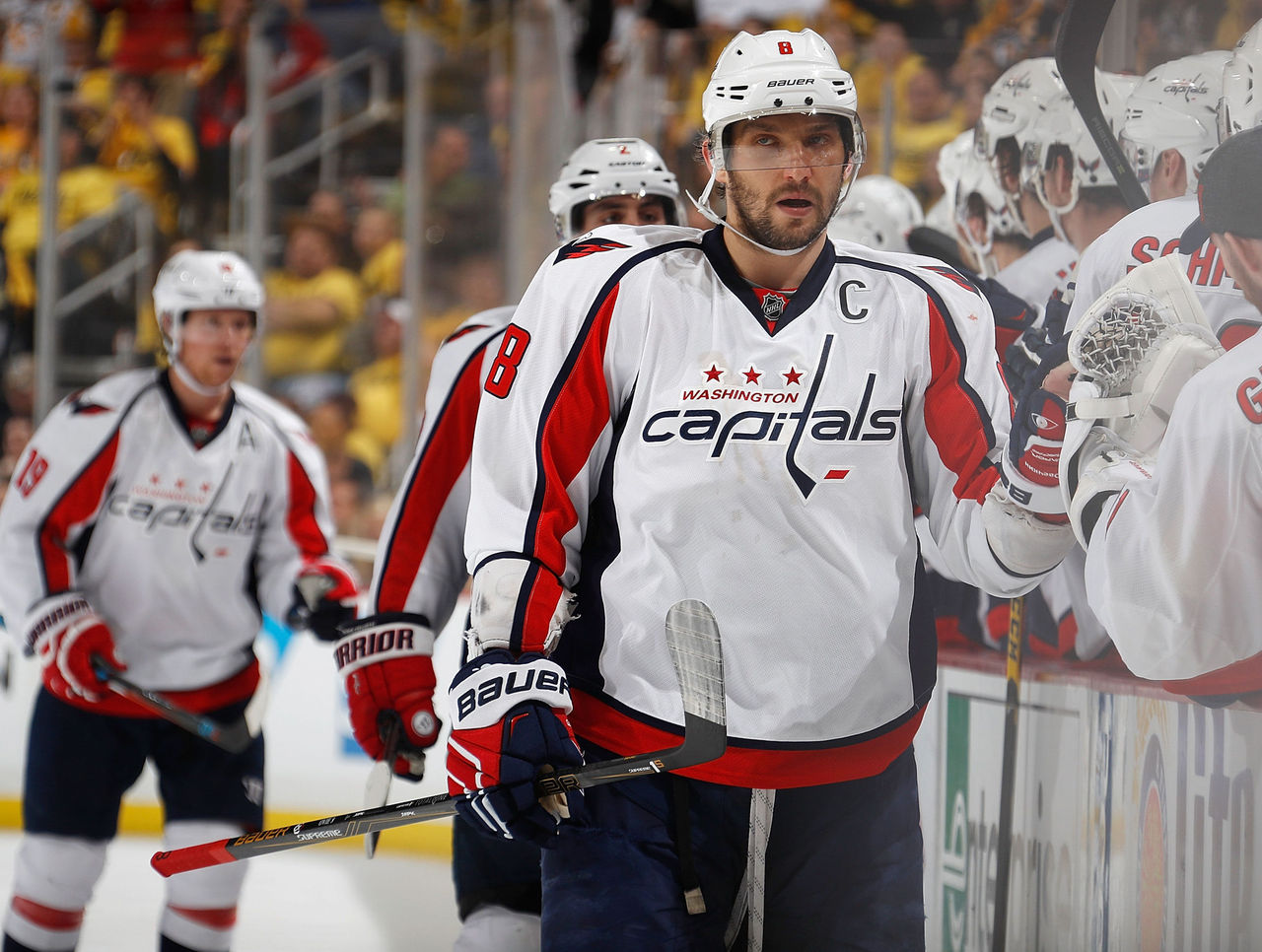 The Case for Ovechkin
All he does is score goals and hit the blazes out of his opponents. Ovechkin is the perfect prototype for a player who showcases both his size and his goal-scoring prowess. Since entering the league in 2005-06, he has scored more than 50 goals seven times and has led the NHL in goals scored six times, including the lockout-shortened 2012-13 season when he tallied 32 in 48 games.
Ovechkin is durable and is easily the top offensive target on one of the best teams in the NHL. He's been named to the All-Star Game in every season and will go down as possibly the most prolific goal scorer of his generation. Beyond this, he's a perfect selection in banger leagues because he blends his finesse with power, exceeding 200 hits in seven of the last nine seasons.
We're talking about a decade-plus of tangible, elite results. What more can you ask for? When it seemed like he was hitting an obvious decline between 2010 and 2012, he has gone out and rattled off four consecutive league-leading seasons in goal scoring.
Best-Case Scenario: He could hit 60 goals. He's done it once before, so there is somewhat of a precedent. Either way, no one would be surprised if he led the league in goals once again. What would be a bonus is if he added assists back to his game, like when he tallied four 100-point seasons in his first five years in the NHL.
Worst-Case Scenario: The goals dry up again and the assists stay gone. For where he's being drafted -- top three overall -- if he scores fewer than 35 goals, it's a bust season, especially with no sign of him developing any semblance of a playmaking game. If his top feeders go down with injury, will he be able to continue creating separation to get those highlight reel goals? Maybe not.
Verdict
It's closer than the knee-jerk reaction would suggest. If Benn continues to raise his ceiling, then he's the winner here, but with so few pure goal scorers in the NHL now, Ovechkin gets the slight edge. Benn's injury concern stemming from surgery and the uncertainty around how he will adapt out of the gate dulls some of his shine.
Ovechkin provides certainty, and in banger leagues especially, no one else can be considered number one overall. It is closer in standard formats, but Ovechkin's durability and consistent performance for more than a decade puts him just ahead of Benn.
Comments
✕
Fantasy Hockey Faceoff: Jamie Benn vs. Alex Ovechkin
  Got something to say? Leave a comment below!