2016-17 Fantasy Defenseman Primer: Breakouts
Jamie Sabau / National Hockey League / Getty
The most important thing to remember when drafting a defenseman is that they take much longer to develop compared to forwards. Even D-men who were a top-5 pick in their draft can take three or four seasons to become dominant offensive players. Some wondered whether Victor Hedman would ever be an offensive force, but he has proven those doubters wrong.
Whether a player was completely irrelevant in fantasy circles, or whether he was a solid fantasy contributor but has yet to reach his ceiling, here are five breakout candidates for the 2016-17 season:
Seth Jones, Columbus Blue Jackets
Jones was stuck behind a logjam of elite defensemen while in Nashville. Once he was dealt to Columbus and took on a bigger role, he took off:
| Stat | NAS | CLB |
| --- | --- | --- |
| GP | 40 | 41 |
| ATOI | 19:39 | 24:27 |
| G | 1 | 2 |
| A | 10 | 18 |
| PPP | 4 | 9 |
| S | 74 | 83 |
| HIT | 33 | 53 |
| BLK | 42 | 76 |
Jones thrived with more ice time. He was an adequate fantasy defenseman in the second half of last season, in standard leagues as well as leagues with hits and blocks.
Jones is 6-foot-4 and skates like the wind. He is a great puck mover and has outstanding offensive skill. The Blue Jackets may not be the strongest team, but fantasy owners should still expect it all to come together for Jones in his fourth season in the NHL.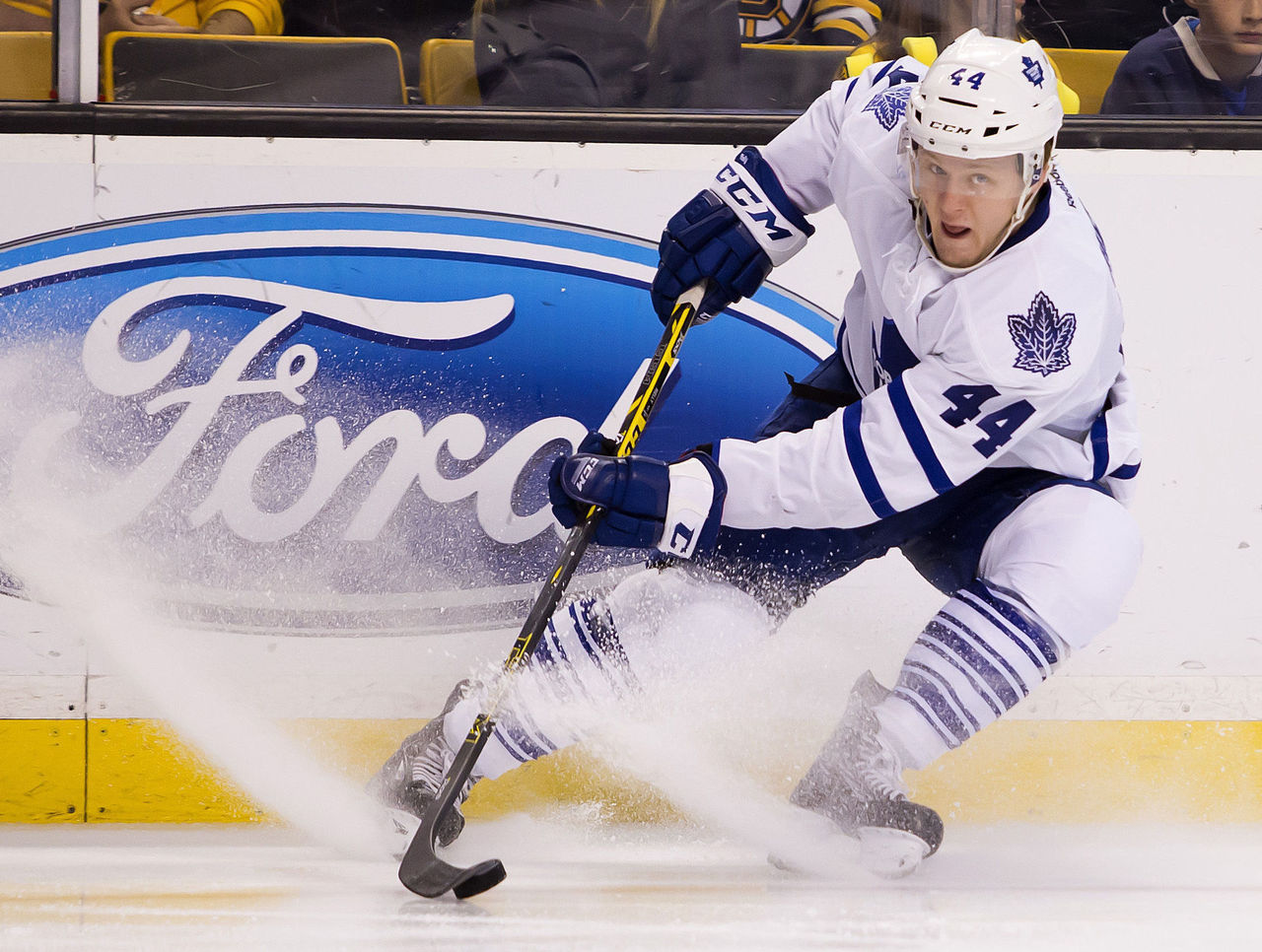 Morgan Rielly, Toronto Maple Leafs
Rielly has already taken strides toward becoming a true No. 1 defenseman. He tallied 36 points last season while averaging 23:15 per game, after registering 29 points in 20:20 per game in 2014-15. These numbers are impressive when you factor in the fact he was playing on putrid offensive teams in his age 20-21 seasons.
The Maple Leafs are still no doubt in rebuilding mode, but the offense is expected to take a significant leap.
First overall pick Auston Matthews is expected to be an impact player from Day 1. Forwards William Nylander and Nikita Soshnikov both impressed in their late-season auditions last year. With seemingly nothing left to prove at the junior level, Mitch Marner has a strong chance of making the team.
The young kids should help bolster an offense led by C Nazem Kadri, who had very little help on his wings last season, and LW James van Riemsdyk, who played in just 40 games a year ago.
With few additions to the blue line, Rielly will lead the team in minutes and anchor the top power-play unit again. As he continues his own growth as a player under head coach Mike Babcock, 40-50 points should be in the cards.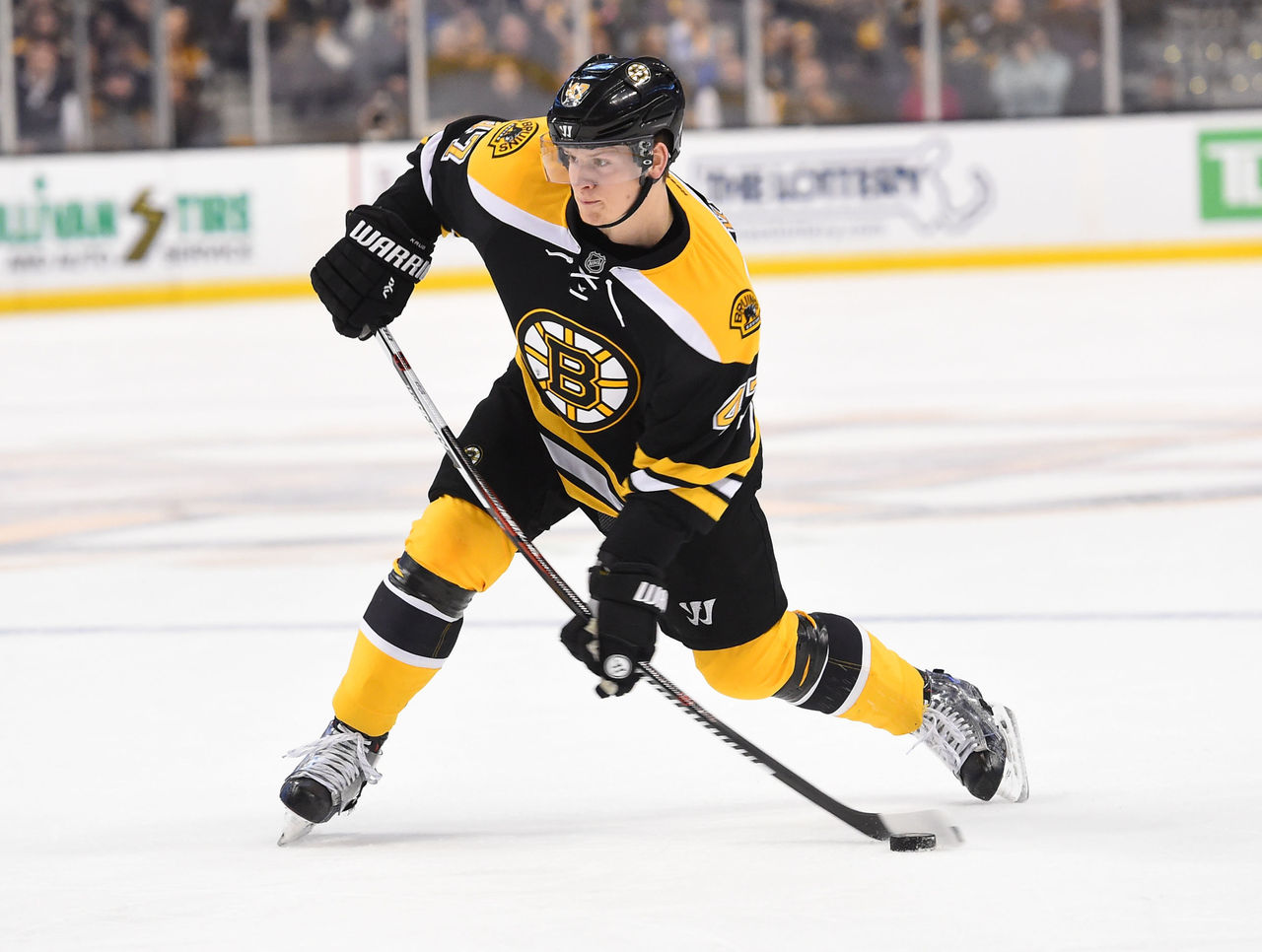 Torey Krug, Bruins
Some may be wondering why Krug is included among the breakout candidates after posting three consecutive seasons of 39 or more points. Call it a hot take, call it a bold prediction or call it whatever you want. I'm expecting Krug to rack up 60 points and finish as a top-5 fantasy defenseman in standard leagues.
Krug was incredibly unlucky last season. He set a career high in shots on goal with 244 but scored only four goals after netting 12 and 14 in the two years prior. A 1.6 percent shooting percentage is bound to progress to the mean.
It wasn't just goals, though. Krug was also unlucky in the assist column. Of his 19 assists in 5v5 play, 14 of them were first assists (73.6 percent), which ranked fourth among all defensemen. Most players finish with an even amount of first and second assists. Considering he is a superb puck mover on a good offensive team, his lack of second assists was clearly an anomaly.
Krug averaged 21:37 of ice time per game last season. Expect this to increase considering Zdeno Chara isn't getting any younger and Dennis Seidenberg is no longer with the club. More ice time will lead to more production for Krug, who will be 25 this season.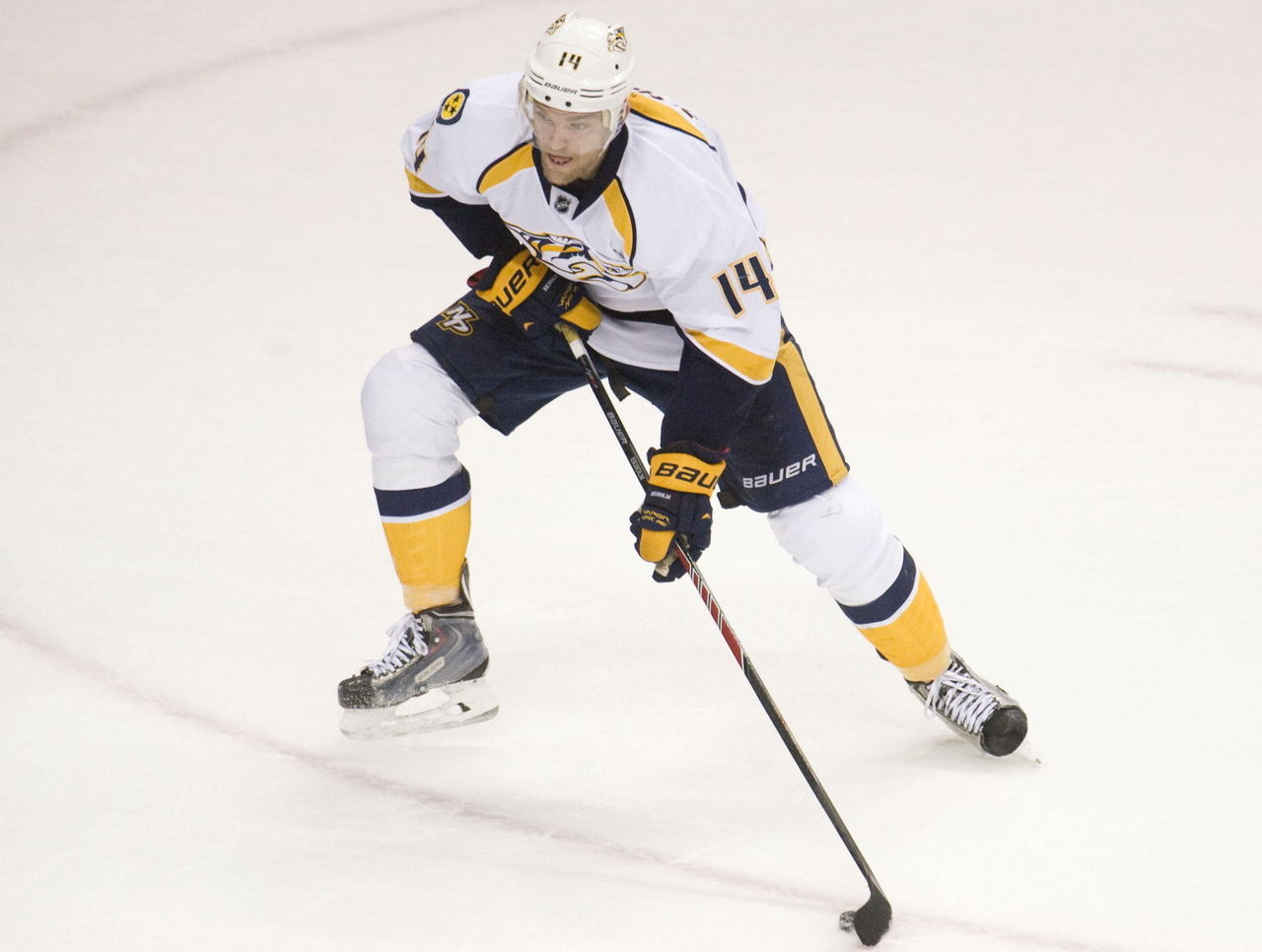 Mattias Ekholm, Nashville Predators
With so much talent on Nashville's blue line, Ekholm might be one of the most unheralded players in the entire NHL. He quietly finished last season with eight goals and 35 points, adding 114 shots, 67 hits, and 106 blocks. However, he really flourished once Seth Jones was dealt to Columbus.
| Stat | w/ Jones | w/o Jones |
| --- | --- | --- |
| GP | 40 | 42 |
| ATOI | 18:16 | 22:08 |
| G | 5 | 2 |
| A | 9 | 18 |
| S | 48 | 66 |
Whether his second-half play was so much better because of Jones' absence, or purely just based on his growth as a player remains unclear. What is clear is if you extrapolate his second-half numbers over a full season he would have finished with 40 points.
Don't be surprised if Ekholm, who is just 26, flourishes in 2016-17 and winds up with 40-50 points.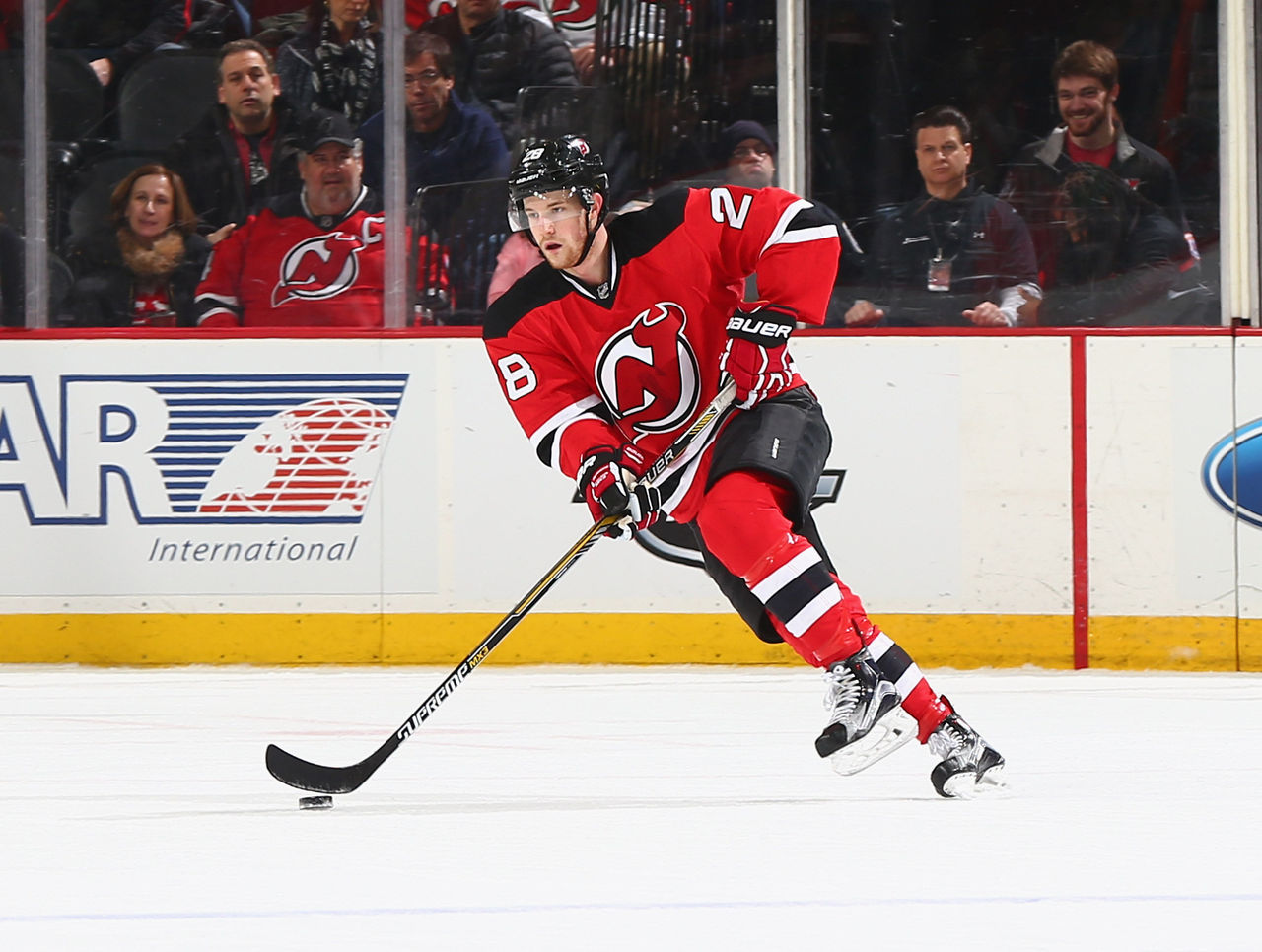 Damon Severson, New Jersey Devils
Severson is the biggest wild card on this list. He finished with just 21 points in 72 games last season.
The 22-year-old is a good puck mover, despite the low point totals. The Devils started 56.2 percent of their faceoffs in the offensive zone when Severson was on the ice.
New Jersey made a blockbuster deal with the Oilers in the offseason, trading D Adam Larsson in exchange for LW Taylor Hall. This helps Severson's fantasy value a lot.
Hall will no doubt bolster a struggling offense and provide a go-to guy on the power play. Larsson averaged 22:31 of ice time per game last season, and much of the hole could be picked up by Severson. He will likely play the second-most minutes on the team behind Andy Greene, and anchor the top power-play unit.
Severson should only be targeted in deep leagues, but don't be shocked if he winds up with 35-plus points.
Comments
✕
2016-17 Fantasy Defenseman Primer: Breakouts
  Got something to say? Leave a comment below!