2016-17 Fantasy Goalie Primer: Rookies to Watch
Ezra Shaw / Getty Images Sport / Getty
Of all positions, goaltender is the most difficult to project when it comes to rookies and prospects. As it stands, almost every team has an established starter who comes with extensive NHL experience heading into the 2016-17 season. Not all of those players are locked in, but even the majority of backups have kicked around the pros for a few years.
So, dig deeper. Standard leagues will likely see these names go universally undrafted as it is difficult to justify a roster spot for a player who either isn't projected to get many starts or isn't even on the NHL roster come October. Even keeper leagues may see owners hold off until a call-up or an injury occurs.
Matt Murray, Pittsburgh Penguins
Wait a second, didn't Murray just win the Stanley Cup as the Penguins starter? He sure did. Murray is still considered a rookie because he only played in 13 games in the 2015-16 regular season, his first NHL stint. He rightfully earned the starter's job from Marc-Andre Fleury in the postseason. Even in a fairly even platoon, he holds fantasy value.
Murray is the only rookie goalie with any business being drafted in standard leagues. With the offense in front of him one of the more potent in the Eastern Conference, Murray should get plenty of goal support to buoy him in case he struggles. It's always a risk because of the sample size, but he's in the best scenario to return value with an Opening Night starting job on a great team.
The main risk comes with Fleury. Any struggle from Murray and playing time could go to the proven commodity, no matter how shaky he may be. Murray should be selected ahead of Fleury, but he's a risky reach with the potential for split playing time. Owning both goalies, providing an acceptable combined cost, isn't a bad strategy.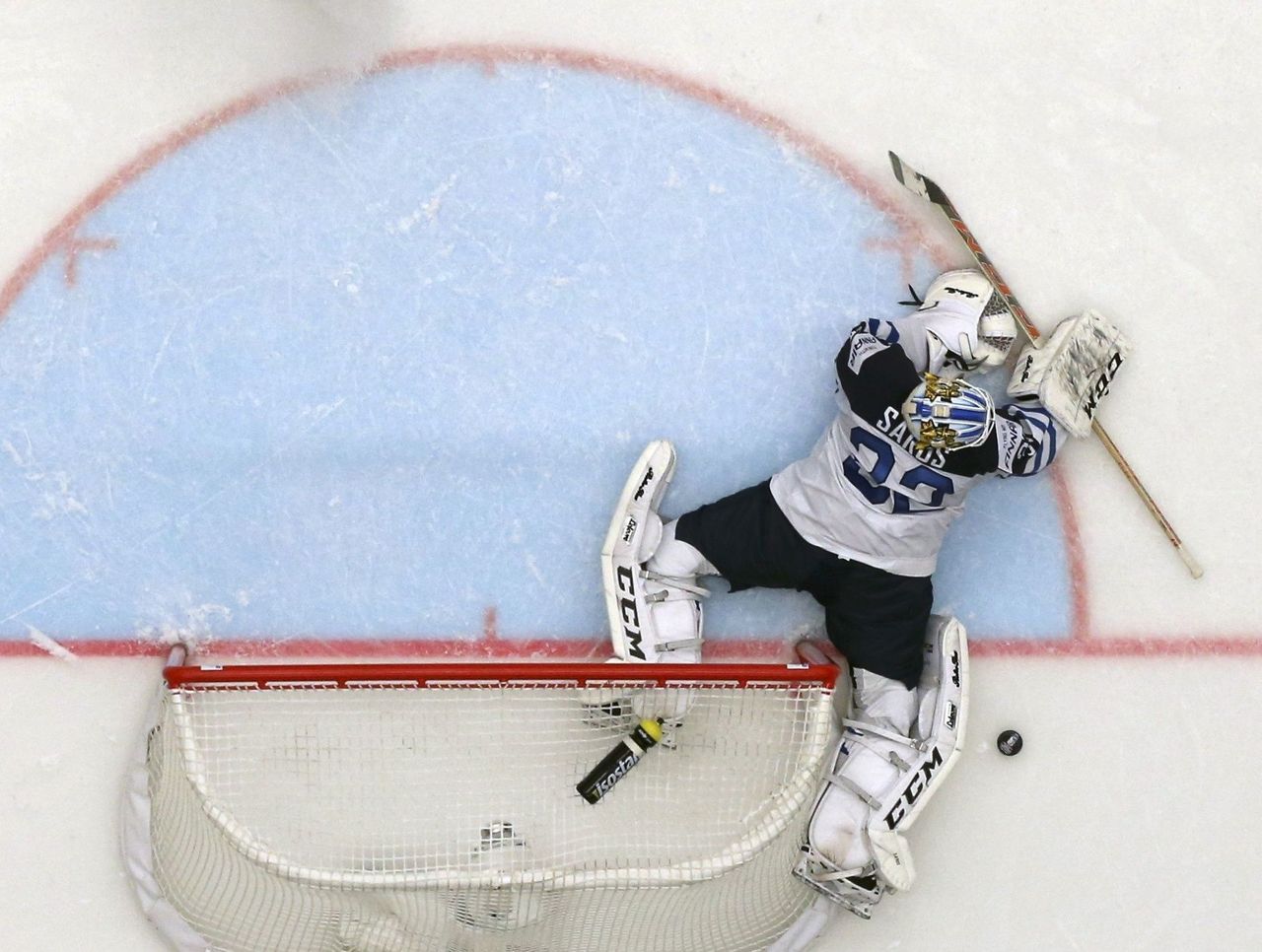 Juuse Saros, Nashville Predators
Saros, the 21-year-old Finn selected in the fourth round by the Predators in 2013, is set to open the season as backup to incumbent G Pekka Rinne. Saros has played only one game in the NHL, allowing three goals on 23 shots against the Buffalo Sabres last November. The lion's share of starts will remain Rinne's, but Saros will still find his way onto the ice.
Rinne played in 66 games a year ago, which shouldn't happen again if the Predators want to avoid serious injury or fatigue setting in on the back end. Enter the rookie. Saros made the transition from the Finnish SM-liiga to the AHL last season and did not miss a beat, posting a 2.24 GAA and .920 save percentage with the Milwaukee Admirals.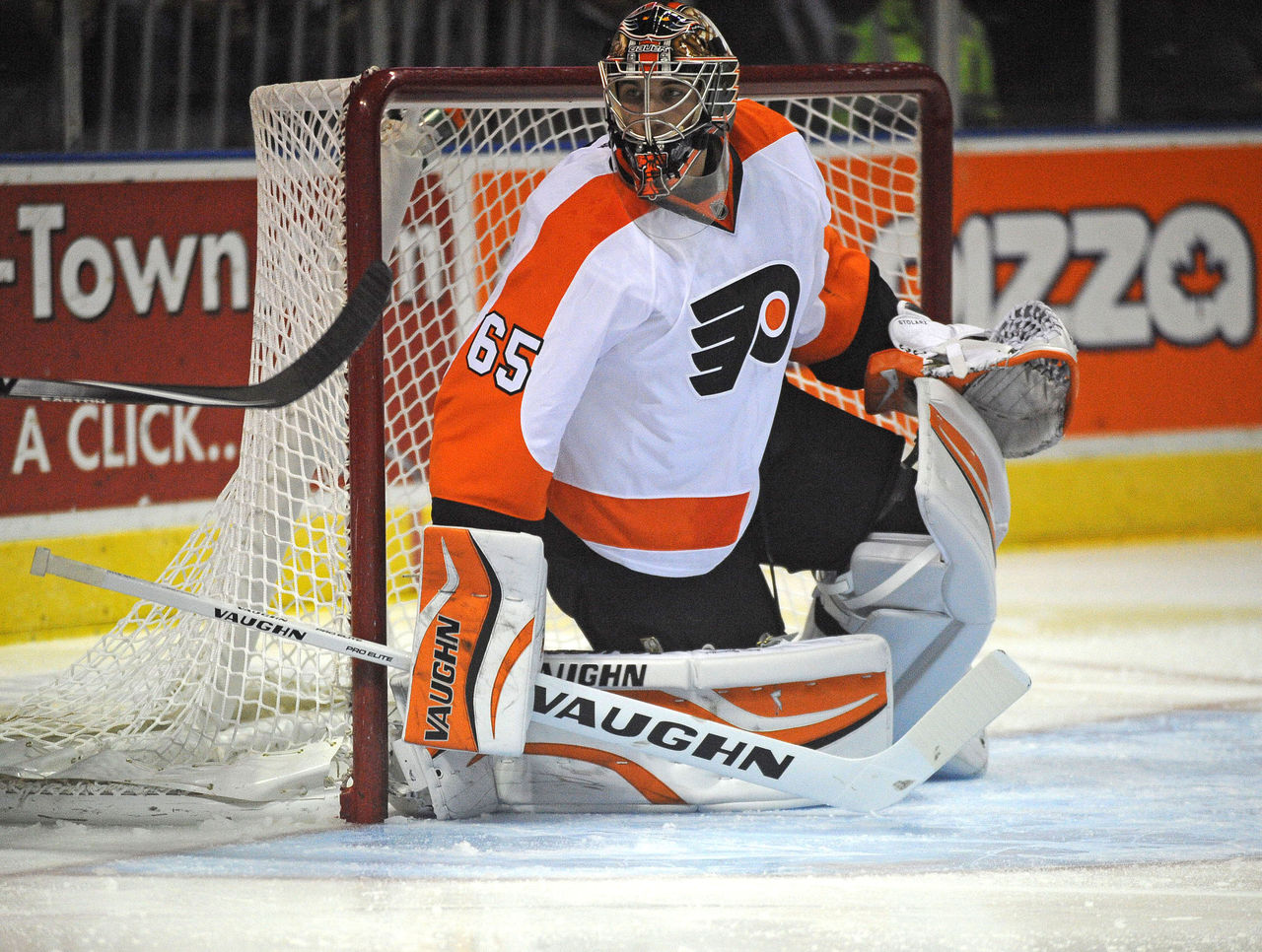 Anthony Stolarz, Philadelphia Flyers
Ironically enough, the last goaltender named Rookie of the Year was current Flyers starter Steve Mason in 2008-09, while with the Columbus Blue Jackets. His stock is shaky, but he hasn't been awful in his Flyers tenure. Mason was especially solid with a .937 save percentage at 5v5 last season.
The problem was his .820 save percentage at 4v5 play, which was worst among goaltenders with at least 200 minutes played in those situations.
While a large part of failure with a player in the box can be attributed to the defense, it wouldn't be entirely surprising if Mason were to lose his hold on the starting job at some point in the season. Stolarz could be the next in line if backup Michal Neuvirth doesn't do the trick.
This is the problem with rookie netminders, they have too many obstacles to make an immediate impact. Stolarz needs two goalies to go down in order to get his shot, and he has to hope the organization doesn't just bypass him in favor of 2016 second-round draft pick Carter Hart. Hart having just turned 18 should prevent any immediate appearance.
Stolarz stumbled in his first season with the Lehigh Valley Phantoms, posting a .905 save percentage in 31 games. He improved on that in 2015-16 with a .916 save percentage. Don't be surprised if he gets called up at some point. The Flyers have plenty of goalie prospects from Hart to 2014 third-rounder Felix Sandstrom, but neither seems like a viable option in the near future.
Comments
✕
2016-17 Fantasy Goalie Primer: Rookies to Watch
  Got something to say? Leave a comment below!