3 questions ahead of National Signing Day
The early signing period may have continued its annual practice of stealing the thunder from National Signing Day, but there are still a number of stories to keep an eye on in the world of college football recruiting Wednesday.
Alabama is likely headed for its eighth No. 1 class under Nick Saban, with Georgia set to land the No. 2 class. The rest of the top five figures to be some order of Miami, Texas, and Oklahoma - an impressive showing for the Sooners in Brent Venables' second cycle with the program.
Here are the three biggest questions heading into National Signing Day.
Where will Rashada end up?
Outside of anything Deion Sanders does at Colorado, the Jaden Rashada saga has been the recruiting story of the class of 2023. Florida flipped the four-star quarterback from Miami in November and got his signature on the opening day of the early signing period, only for him to almost immediately change his mind following the disappearance of a reported $13-million NIL deal.
After a back-and-forth between player and program, Rashada requested his release from his national letter of intent, which the Gators eventually granted. That reopened his recruitment and immediately made ESPN's No. 2 dual-threat passer the top unsigned or uncommitted player in the country.
Rashada targeted his search for a new program on the western half of the country, with Arizona State - where his father played - California, TCU, Colorado, and Washington among those looking to secure his services. Regardless of where he ends up, it's likely a safe bet that a healthy NIL package will play a big role in landing the talented passer.
Who's left unsigned?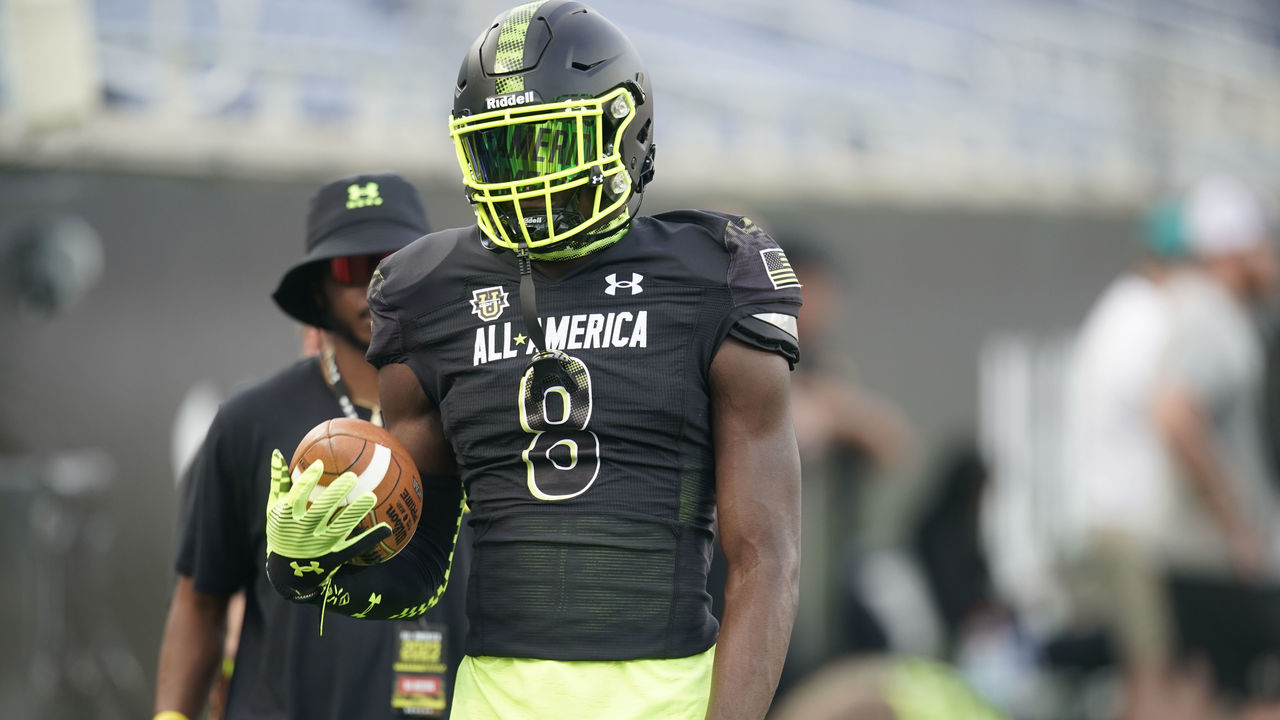 Once again, the early signing period stole the headlines and left virtually no top prospects unsigned by the end of the calendar year. Only seven players in the entire ESPN 300 are still unsigned or uncommitted, three of whom are in the top 50.
That doesn't mean there's no drama left, as all eyes turn to Rashada and the incredible athlete Nyckoles Harbor.
Harbor stands at a menacing 6-foot-6 and weighs 225 pounds. He's played as a wide receiver or tight end on offense while also performing as an edge-rusher on the defensive end. He's also a world-class sprinter with aspirations of qualifying for the 2024 and 2028 Olympics. With blazing times of 10.22 in the 100m and 20.76 in the 200m, Harbor represents a blend of size and speed that's almost unheard of among high school players.
Harbor's list of finalists includes a couple of powerhouses in Michigan and Oregon and some surprise schools in Maryland and South Carolina.
Here's the full list of the seven available prospects on the ESPN 300.
Jalen Rashada, No. 2 dual-threat QB, No. 31 overall prospect
Nyckoles Harbor, No. 1 athlete, No. 39 overall prospect
Duce Robinson, No. 1 tight end, No. 40 overall prospect
Rodrick Pleasant, No. 11 cornerback, No. 100 overall prospect
Walker Lyons, No. 2 tight end, No. 117 overall prospect
Andrew Harris, No. 7 inside linebacker, No. 196 overall prospect
Michael Harris, No. 8 inside linebacker, No. 242 overall prospect
Which program will make the most noise late?
Heading into Wednesday, Sanders and Colorado have caused the biggest ripple in recruiting over the past couple of weeks. Coach Prime promised to bring his own "Louis Vuitton" luggage to Boulder, and the former NFL star delivered in a big way by flipping highly touted cornerback Cormani McClain from Miami.
McClain joins Jackson State transfer Travis Hunter in giving Sanders the top-ranked corner in the country in back-to-back years. The Buffaloes might struggle in Year 1 with the new boss, but opposition quarterbacks will certainly have to be on their toes with the amount of talent in the secondary. There's no coach in the country more capable of executing a late flip from a commit, so don't be stunned if Coach Prime adds some more impressive talent Wednesday.
Another program to watch Wednesday is Oregon, which is among the favorites to add Harbor to its ninth-best class in the nation. Most programs would be reeling after losing the commitments of top players like quarterback Dante Moore and safety Peyton Bowen late in the cycle, but Dan Lanning rebounded with a huge showing to begin the early signing period.
The Ducks landed star wideouts Jurrion Dickey and Ashton Cozart while also bringing in standout defenders Matayo Uiagalelei and Daylen Austin. They could add Harbor to the fold Wednesday, but he's not the only player Lanning is eyeing. Oregon is firmly in the mix for the nation's top tight end, Robinson, while No.11 cornerback Pleasant is also on the radar.
If Lanning can pull in two of those three players - or the entire trio - expect another celebratory cigar from the second-year coach.