Brand-building is the next big thing in college football recruiting
Icon Sportswire / Getty Images
Geoff Collins can't explain why, but marketing has always been in his blood.
In Collins' first stint at Georgia Tech, as the football program's recruiting coordinator in 2006, he led a staff that pioneered the use of Myspace as a recruiting tool. The Yellow Jackets signed the 15th-best recruiting class in the nation in 2007. One year later, at Alabama, Collins utilized a then-nascent Facebook to help the Crimson Tide sign a class that included Julio Jones, Mark Ingram, and Dont'a Hightower.
As a head coach, Collins has stayed a step ahead when it comes to promoting athletes. Two years ago, his Temple players wore uniforms with their Twitter handles on the nameplates for their spring game. He became Georgia Tech's head coach last year by making his plans for the program's brand and culture the centerpiece of his job interview, rather than his thoughts on how to replace the triple-option offense. In a single season, despite a losing record on the field, he helped rebrand Georgia Tech football to better associate it with its home city of Atlanta - one of its strongest edges in recruiting.
Collins is creating a plan to help his players navigate the approaching changes to the NCAA's rules around money-making opportunities. While he won't get into the weeds of what may or may not happen regarding the NCAA's name, image, and likeness legislation, he is working to make sure his players are prepared when it happens. It starts with brand-building - and Collins and Georgia Tech have been among the most proactive schools when it comes to teaching their players about it.
"Everything that we try to set up is just to make sure they have unbelievable success in life after being in our program," Collins said. "A lot of them come in here and obviously, it's to win a ton of games, win championships, go to the NFL, have a long, storied career in the NFL, and we want to help position them to be able to do that. And then also (there's) life after football. The stronger the brand, the more access you're going to have and the more success you're going to be able to afford your family once your playing career is done, or even throughout your playing career."
This is the new frontier for college athletics: Brand-building on the individual level will need to be an element of what every school can offer recruits. Last month, the NCAA published a 31-page report recommending a path to allow college athletes to profit off their name, image, and likeness (NIL). Federal legislators are interested, too. The most likely scenario would have a framework in place allowing college athletes to monetize their personal brands by the start of the 2021-22 school year.
An individual's NIL value is contingent on a number of factors, but the education, technology, and platform that a school can offer to enhance that value will be hugely influential on the recruiting trail.
Georgia Tech is among the programs with a head start. In April, it announced it would partner with J1S, a creative agency based in Dallas that spearheaded Oklahoma's "Dare to Be Different" signing-day campaign last December. The athletic department plans to launch a "For The 404" campaign to strengthen its connection to the city of Atlanta, where its campus is located.
The Yellow Jackets are also among a number of programs that have hired marketing and brand consultant Jeremy Darlow. A former director of marketing for Adidas football and baseball, Darlow developed an online course to teach college athletes how to build a personal brand. Multiple schools, including West Virginia and Pittsburgh, have announced similar partnerships.
Expect more to come. While the uncertainty of the coronavirus pandemic will remain the story for the foreseeable future, athletic departments will need to be decisive about how to handle NIL reform when their athletes return to campus.
"This next decade will be defined by schools building out name, image, and likeness solutions for every student-athlete and showcasing those solutions to every recruit when they're on campus or in any conversation with coaches," said Blake Lawrence. He's the CEO of Opendorse, a marketing platform for brands and athletes, both pro and college. "This is the weight room. This is the new weight room for every college athletic department. It's got to be big, fancy, shiny - have better tech, tools, solutions, proof points, and success than the competition."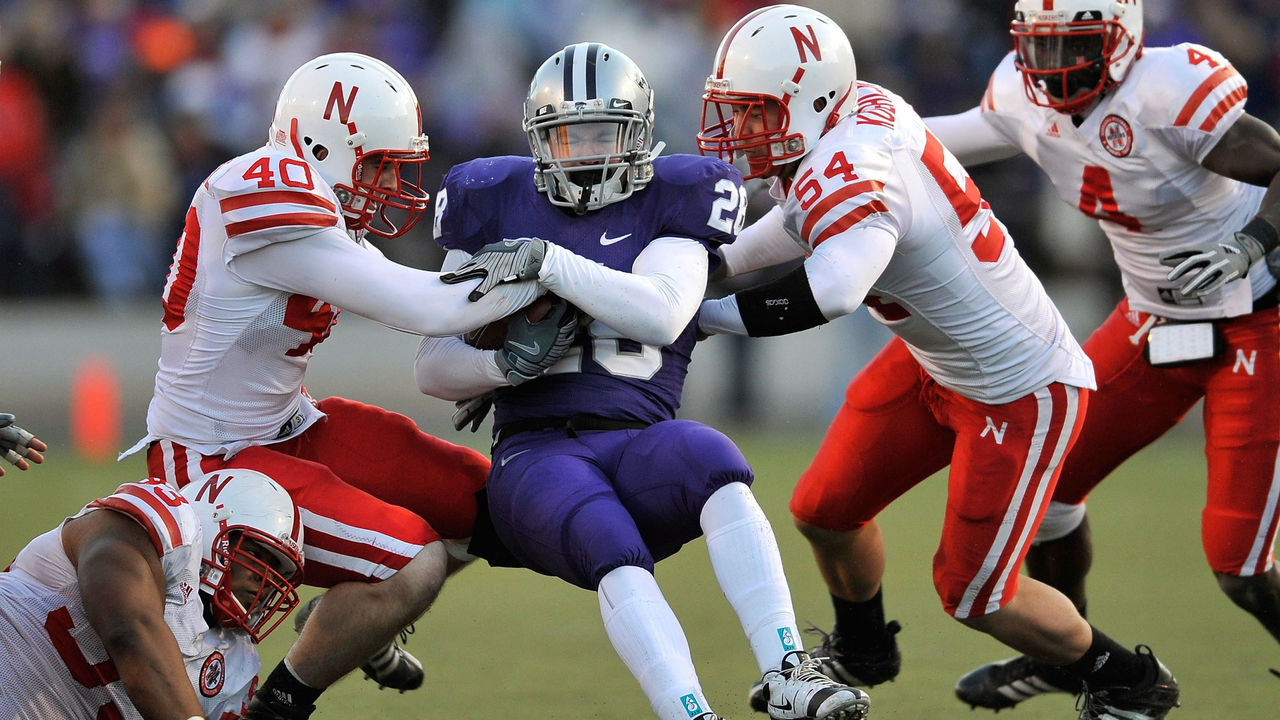 Lawrence, too, has always been a natural marketer.
A linebacker at Nebraska from 2007-09, he was the first of his teammates to join Twitter. Less than a month after his playing career ended, he started a website to try to help people monetize their Twitter accounts. In 2010, Lawrence and Adi Kunalic, a former Cornhuskers kicker, started a company that assisted businesses in building their brands on social media. The pivot toward athletes began when their friend, former Nebraska cornerback Prince Amukamara, was selected in the first round of the 2011 NFL Draft.
"He called me up and said, 'Hey, I know you're helping these business owners and these businesses understand how to use these tools to increase their value. Can you help me out?'" Lawrence said. "So we started to build out strategy and study and understand what was different between a pro athlete's online presence and a business. The difference is astounding. What athletes say online, it captivates an audience at a 20-times-higher clip than any business."
They built a program that sent content straight to Amukamara's phone and allowed him to publish on his various social media platforms with one tap. The program, Opendorse, now serves more than 10,000 athletes. The company has also worked with numerous colleges, allowing athletic departments to provide players with easy-to-post videos and messages.
An example: Oklahoma receiver CeeDee Lamb has a big game against UCLA. The OU communications staff cuts a video clip from the game and sends it to him to publish on his Twitter feed with one tap. Though there's no compensation involved, the video gets more than 600,000 views, increases his follower count, and boosts his NIL value.
Opendorse can also connect brands and players. For example, EA Sports logs in on draft night and supplies Lamb with a promotion to post on Twitter and Instagram about joining the Dallas Cowboys. It's the same platform - only this time, Lamb gets paid.
"If you take that one snapshot and just zoom all the way out, that is what we provide every athlete in the market, is one solution for them to look good and make money," Lawrence said. "For us in the college space, we started to sell our software to college athletic departments without any of the compensation side."
That wall will come down next year if NIL reform goes into effect.
In the initial recommendations from the NCAA, schools wouldn't be permitted to facilitate opportunities for their players to monetize their NIL. But schools will have the ability to help athletes boost their audience and brand.
The way Lawrence sees it, planning for the moment must start now. Recruits, he said, will already be asking what schools can provide to help their brands.
"In the short term, this is a recruiting conversation," Lawrence said. "The challenge with needing something now is there are budget freezes, there are furloughs, there are sports getting canceled. And so in any other year, any other instance, this would be the No. 1 topic on every college campus today. How are we answering the question from recruits and student-athletes: 'What are you doing to help me maximize and ultimately monetize my name, image, and likeness at your school?'
"In the near term, it's about schools getting ahead of the curve … 'We have a NIL solution at our school that they don't have at theirs, and let me tell you how it works.'"
Some schools were promoting the individual brands of their players before the NCAA's NIL recommendations came into focus. Oklahoma has been at the forefront of this with creative signing-day campaigns.
In 2018, OU created personalized trading cards for each of its recruits and used some of its prominent alumni in videos to promote the class. This past year, with the help of J1S, Oklahoma created personal logos for every member of its 2020 signing class.
When Collins let his Temple players wear uniforms featuring their Twitter handles, it showed that the program was leaning into the idea of promoting and showcasing its individual personalities. Georgia Tech has a dedicated brand manager, Santino Stancato - Collins calls him Morpheus - and Collins said he probably spends as much time working with Stancato on Georgia Tech's look, brand, and tone as he does working with the football side. Georgia Tech is at the forefront of promoting its players as much as the program on social media.
"A lot of places in college football promote their own brand, they promote whatever the conference and the logo (is), just stick to the football program," Collins said. "We try to spread it out and make sure our guys are getting ample coverage. All along, we've provided our guys content for them to post on social media. When we post things even on our main Georgia Tech football page, we're always tagging our players, putting our players' social media addresses on there."
That practice should give Georgia Tech and similar programs a leg up, Lawrence said, in the new arms race in college football.
"Certain schools are getting a head start on that," Lawrence said. "Others are being more cautious. But those that lean in will have early success."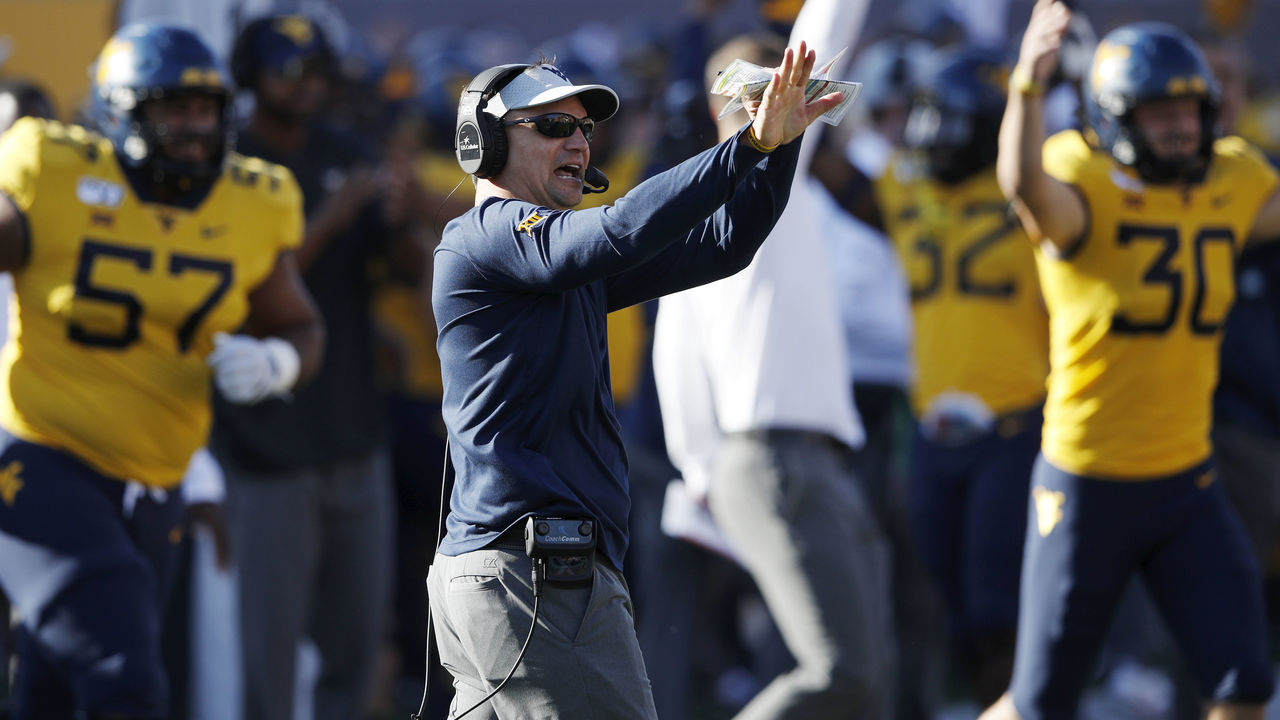 Neal Brown and West Virginia are leaning in, too.
The Mountaineers head coach first discovered Darlow, a brand consultant, when he came across Darlow's book, "Brands Win Championships." Brown read it when he was the head coach at Troy and contacted Darlow to form a relationship. He even provided a quote to promote Darlow's second book, "Athletes Are Brands Too."
When Darlow started a program for college athletes called "The Darlow Rules," Brown wanted West Virginia to get involved. The reasoning was two-fold.
As the only Power 5 school in a state with no professional sports teams, West Virginia athletes potentially have a major platform.
Brown aims "to educate them on how to take that platform, use it to build a brand," but to extend that brand into their professional life, whether it's football or not. "That's the first, and that didn't have anything to do with NIL."
The second part of the equation is NIL. Brown said he wants to get in front of the potential changes and provide his players an education so "when it does pass that they can then take advantage of it."
"Any time that these guys can get the opportunity, legally, to profit off what they're doing, it's going to be something that they're going to take advantage of. If that's what the legislation is, then I'm all for them," Brown said. "Right now they can't do it … so we're enforcing that.
"Everybody talks about the star power, about what the stars are going to make, but I think … anybody that's on your roster will have an opportunity. Whether they take advantage of it or not is to be determined."
The course Darlow offers is optional - Brown didn't see the benefit in making a player take it if he wasn't interested. So far, though, Brown said the reviews have been positive.
What happens next is still largely unknown. The target date for a new set of NIL rules is more than a year away. The potential windfall for college athletes when the rules do change is unclear; Clemson quarterback Trevor Lawrence could make six figures from social media endorsements alone, Blake Lawrence told Yahoo Sports' Pete Thamel. But the opportunities could vary from school to school.
A program such as West Virginia, the biggest draw in its state, could offer more opportunities to players further down the roster. A program such as Georgia Tech, in the middle of downtown Atlanta, could offer opportunities others can't because of the wide range of businesses in the city. Which programs have a market advantage remains to be seen - though the schools and players making preparations right now certainly have a leg up.
Blake Lawrence, the Opendorse CEO, said: "The gap between those that are leaning in and those that are shying away will only get bigger now that the NIL rules are set to change."
Mark Cooper is theScore's college sports writer.
Comments
✕
Brand-building is the next big thing in college football recruiting
  Got something to say? Leave a comment below!