College football is sport at its zaniest.
The coaches, the college towns, and the fact that the game is played by those (mostly) 18-to-21 years old contribute to Saturdays that are never dull. And with 130 teams in the Football Bowl Subdivision, you never know where the most memorable moments of the weekend will occur.
Each week this season, theScore is here to break it all down - from the good to the bad to the weird. Here's what happened in Week 3 and why it matters:
The good
Top QBs, top-notch performances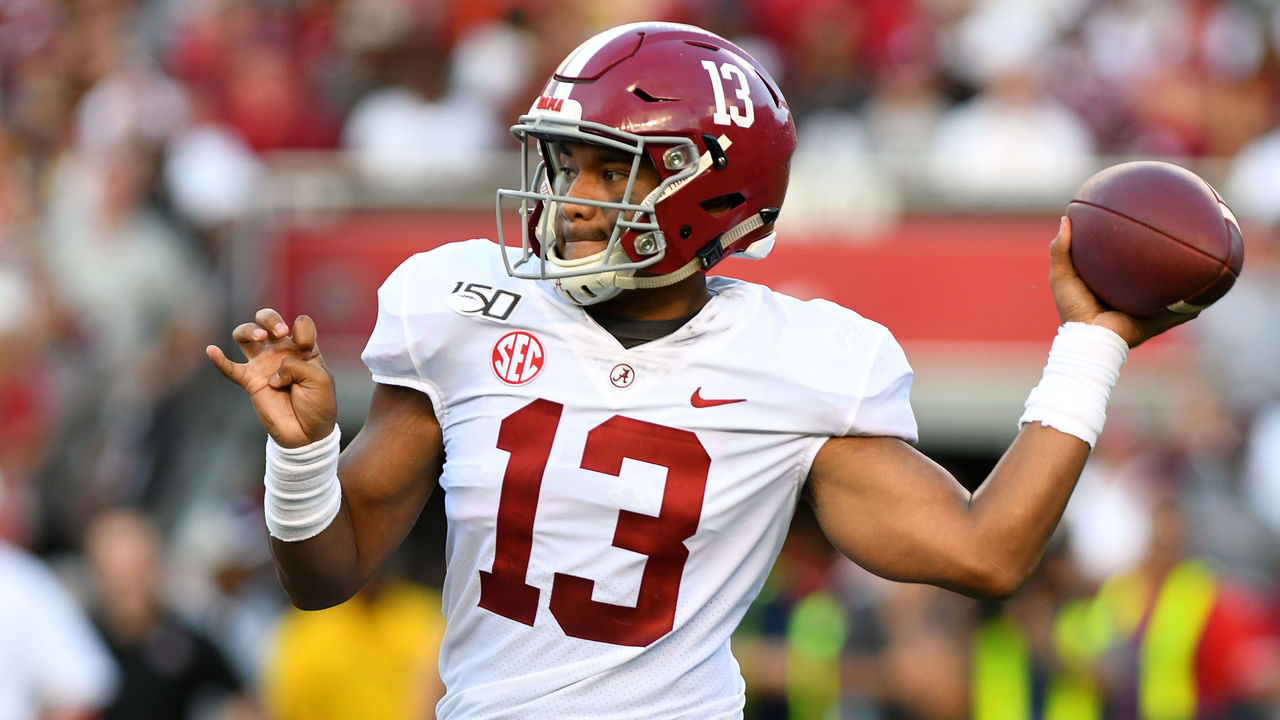 The order has changed, but the nation's top six teams entering the season remain the cream of the crop after three weeks. Elite quarterback play is one reason why.
Clemson, Alabama, Georgia, LSU, Oklahoma, and Ohio State once again received strong performances from their signal-callers, all of whom could still factor into a Heisman Trophy race.
Clemson's Trevor Lawrence has tossed five interceptions in three games, but he threw for a career-high 395 yards in Saturday's 41-6 win at Syracuse.
Tua Tagovailoa also set a career high with 444 yards in Alabama's 47-23 win over South Carolina. The Crimson Tide junior is completing 76.7 percent of his throws, with 12 touchdowns and no picks.
Georgia's Jake Fromm hasn't been asked to win a game yet - that could come Saturday against Notre Dame - but he's been solid nonetheless, completing 17 of 22 passes in a 55-0 drubbing of Arkansas State.
Joe Burrow, the breakout star of 2019 so far, is leading the country in completion percentage (83.3) after connecting on just 57.8% of his passes in for LSU 2018.
Jalen Hurts threw for 289 yards and ran for 150 in Oklahoma's 48-14 win over UCLA. He ranks 12th in the country in passing yards but is tied for eighth in rushing yards.
Ohio State's Justin Fields should not be ignored either. The sophomore is 113 pass attempts into his career and hasn't thrown an interception.
1st-year Big 12 coaches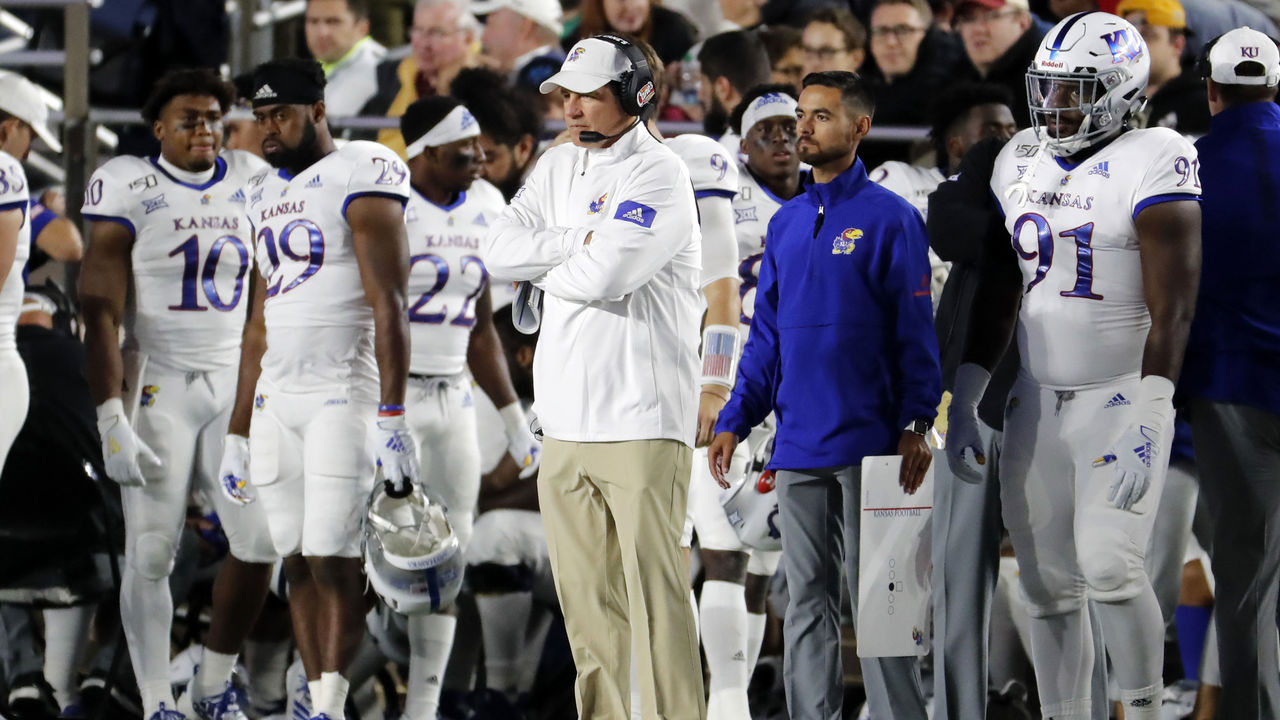 The Big 12's four new head coaches are each facing a tough task in their first seasons, as their programs were picked to finish 7-10 in the conference.
If this weekend was an indication, this year's crop of new hires could be a strong one.
While Texas Tech lost to Arizona - and lost starting quarterback Alan Bowman to injury in the process - the other three Big 12 schools with new leaders on the sideline won in Week 3. The way they did it stood out: They defeated Power-5 teams - and two did so on the road.
Les Miles and Kansas entered Boston College as nearly three-touchdown underdogs and left Chestnut Hill 48-24 victors.
West Virginia, led by Neal Brown, rebounded from an ugly loss in Week 2 to dominate North Carolina State, 44-27. After mustering just 64 yards rushing total in a win over James Madison and loss at Missouri, the Mountaineers ran for 173 on the Wolfpack.
Chris Klieman's Kansas State was the most impressive of the bunch. The Wildcats are ranked 25th in the Amway Coaches Poll after their 31-24 win at Mississippi State. Senior running backs James Gilbert and Jordon Brown have combined to run for 431 yards at a clip of 6.8 per carry in three games.
Arizona State's defense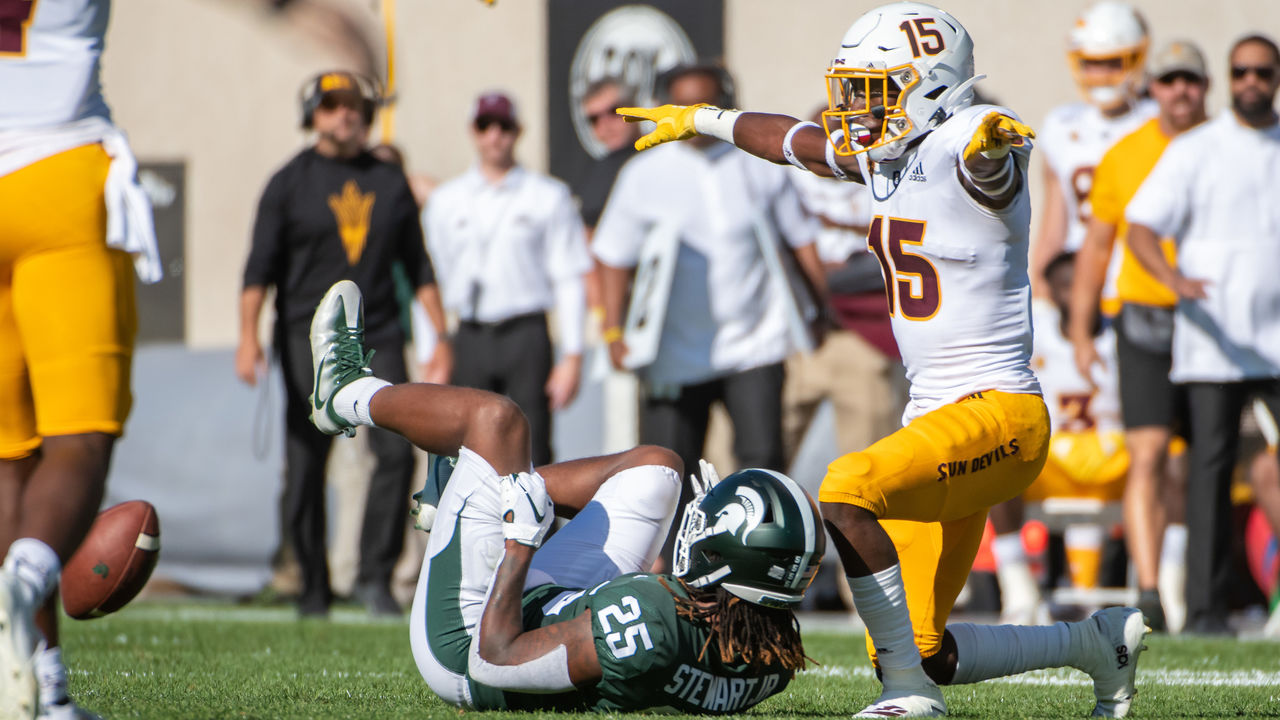 Herm Edwards is at it again.
For the second consecutive September, Arizona State is on the national radar. The Sun Devils completed a home-and-home sweep of Michigan State by winning an ugly 10-7 game Saturday. They climbed to No. 24 in the AP Top 25 the next day.
Arizona State's offense under freshman Jayden Daniels is a work in process. The Sun Devils rank 79th in the country in yards per play (5.7) and 115th in yards per carry (3).
But the defense has held three consecutive opponents - Kent State, Sacramento State, and Michigan State - to seven points apiece. After ranking 70th in yards per play allowed last season, Arizona State is 20th after three games. While Michigan State's offense doesn't provide the greatest measuring stick, it's a sign of progress for an ASU team that now enters conference play as one of six ranked teams in the Pac-12. Three of the Sun Devils' next four opponents (No. 23 California, No. 19 Washington State, and No. 10 Utah) are ranked.
The bad
Pittsburgh's decision-making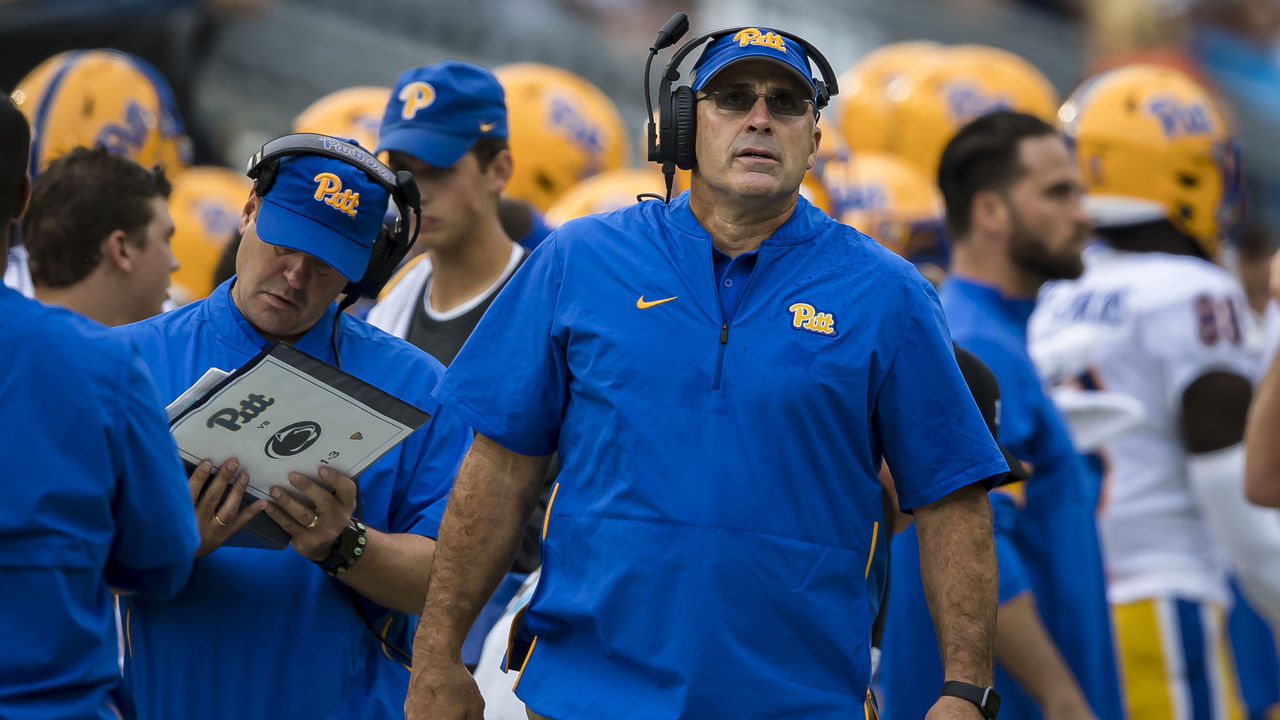 Pittsburgh trailed Penn State 17-10 with 5:50 to play when it faced a first-and-goal from the 1-yard line on Saturday.
Two incomplete passes and one stuffed run later, Panthers coach Pat Narduzzi had a decision to make. His team still needed that 1 yard to tie the game. With less than five minutes left, there was no guarantee Pittsburgh would get the ball back, let alone get so close to the end zone again. And a field goal wouldn't change the fact that Pittsburgh needed a touchdown.
But Narduzzi opted to kick in what was the weekend's most widely discussed decision. Alex Kessman missed the 19-yard field goal, and the Nittany Lions won 17-10.
Narduzzi has since doubled down on his decision.
For an offense that struggles to create scoring opportunities, though, it still doesn't make much sense. Pittsburgh has five touchdowns in three games and has reached the red zone seven times in 34 drives.
The middle of the ACC
Pittsburgh's loss was just one component of an alarming weekend for the ACC.
Clemson and Virginia represent the conference in the AP poll and appear to be the clear one-two after three weeks. Wake Forest, by virtue of a 3-0 record, deserves recognition as being third best right now.
After that is anyone's guess.
Boston College and North Carolina State were losers to Kansas and West Virginia, respectively, two teams picked to finish near the bottom of the Big 12. Virginia Tech needed a second-half rally to top Furman by a touchdown.
Georgia Tech couldn't even salvage that, losing in overtime to option-running The Citadel.
Florida State and Syracuse lost conference games to fall to 1-2 overall. Neither team looks bowl-caliber at the moment.
It's all good news for Clemson, which might not play a ranked team until the ACC championship game.
Letdown losses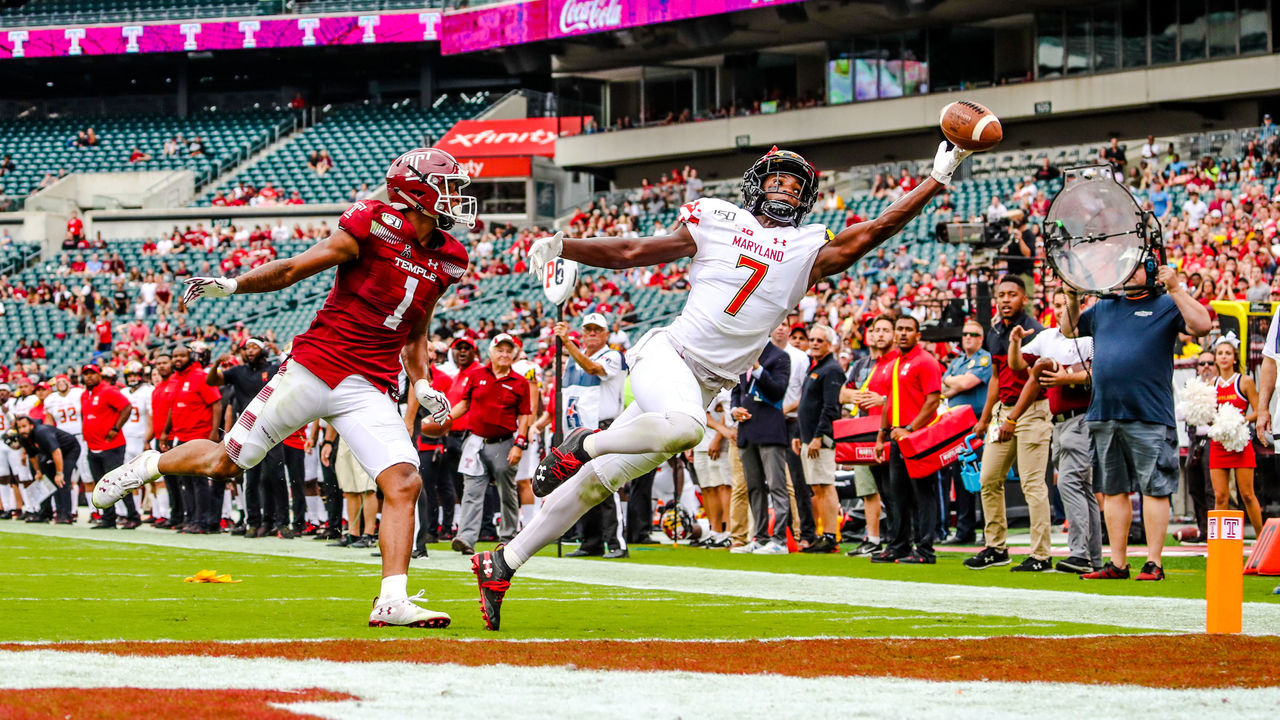 Maryland climbed to No. 21 in the AP poll last weekend by scoring 63 points on Syracuse. The Terrapins and their No. 1 scoring offense in the country were favored by more than a touchdown when they traveled to Philadelphia to face Temple.
That offense didn't score until the third quarter. The Terrapins suffered a 20-17 letdown in between the Syracuse win and a Big Ten showdown with Penn State.
The Terps weren't the only ones to disappoint, either. One week after Colorado upset Nebraska at home, leading to a crowd-storming celebration at Folsom Field, the Buffaloes fell in overtime to Air Force. Colorado's offense generated a season-low 4.3 yards per play.
Beware of the letdown.
The weird
Going airborne
Some might call this more dangerous than weird. It's a one-of-a-kind play, either way.
Mississippi State trailed by a touchdown when it faced a fourth-and-16 from Kansas State's 35-yard line. Quarterback Garrett Shrader bounced out of the pocket and eventually decided to try and scramble 16 yards to extend the game.
He didn't get there. Instead, for a moment, he became a human helicopter.
Officiating errors
It was a weekend of blunders for game officials.
In Friday's Wake Forest-North Carolina game, the Tar Heels were attempting to drive late for a third consecutive comeback victory.
The desperation drive ended above when running back Michael Carter gained 13 yards on a fourth-and-1 but didn't go out of bounds. (Side note: Why run the ball with 11 seconds left near midfield?)
Replays showed, however, that North Carolina may have had one second left on the clock when the play was whistled dead. Tar Heels head coach Mack Brown pleaded for it but never got another play.
On Saturday, a clock error in the Virginia-Florida State game helped the Cavaliers hang on to a 31-24 win.
Arizona State's 10-7 win over Michigan State was also partially marred by an officiating mistake - one the Pac-12 admitted to on Sunday.
While Michigan State missed a field goal as time expired that would have tied the game, officials missed a penalty on Arizona State for leaping. The penalty would have given the Spartans an untimed down at the Sun Devils' 14-yard line and a much closer field-goal attempt.
The Goodyear Blimp view
We'll close out Week 3 with this: a blimp view of ... a closed stadium.
The Goodyear Blimp traveled to ABC's prime-time game Saturday, which pitted Clemson against Syracuse at the Carrier Dome.
Normally, the blimp provides some fantastic overhead shots of packed stadiums, so it was a little funny to see the bird's-eye view of a roof.