Heir Jordan: The players we ranked 15-11 from the last 25 years
Julian Catalfo / theScore
There have been 25 NBA seasons since Michael Jordan retired from the Chicago Bulls after their second three-peat in the spring of 1998. theScore basketball writers Joseph Casciaro and Joe Wolfond are using that milestone to rank and discuss the top 25 players in the post-Jordan era. (Wizards-era Jordan did not make the cut.)
Monday: Introductory essay, players 25-21
Tuesday: Players 20-16
15. Steve Nash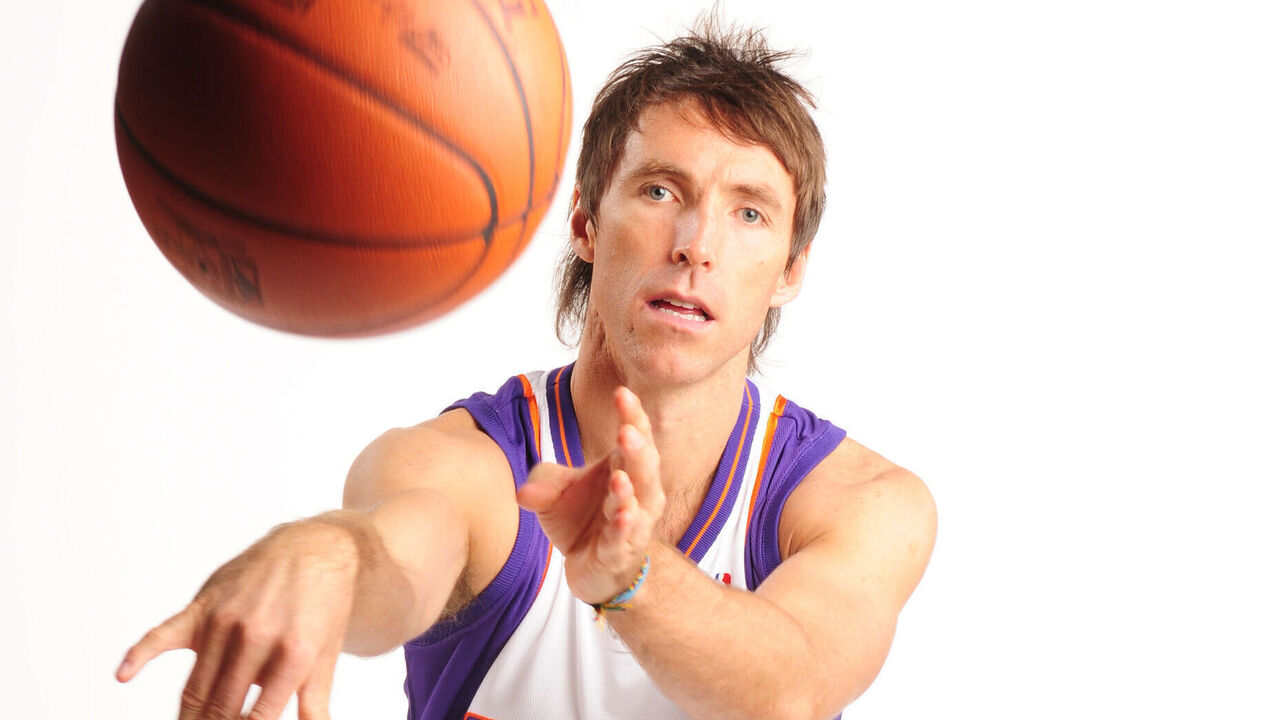 Signature performance: 2005 West semis
In the first season of his second go-around with Phoenix (which originally drafted him in '96 before trading him to Dallas), Nash led the Suns to 62 wins and won his first of two straight MVP awards. Then, in the second round of the playoffs, he ran into his former team, which had declined to match Phoenix's contract offer the previous offseason but remained a 58-win juggernaut. Nash averaged 30.3 points, 6.5 rebounds, and 12 assists on 63.9% true shooting in a thrilling six-game victory that secured the Suns' first conference finals berth in 12 years.
Why he's here: Though he never reached the Finals, never cracked 20 points per game, remained a minus defender his entire career, and didn't pile up the eye-popping counting stats some of the other legends on this list produced, Nash was one of the greatest offensive engines we've ever seen.
If watching him run and pass circles around opposing defenses wasn't enough to convince you, consider the numerical facts: Over a nine-season span between 2001 and 2010, the team for which Nash ran point led the league in offensive rating eight times. The lone exception during that run was a second-place finish in 2007-08, when his Suns scored 0.1 fewer points per 100 possessions than the Jazz. Nash captained four of the six most efficient offenses in NBA history when adjusting for league average (the 2001-02 and 2003-04 Mavericks and the 2004-05 and 2009-10 Suns), per Basketball Reference. The other two? The 2015-16 Warriors and 1996-97 Bulls.
Nash was an indefatigable, improvisational genius who made everyone he played with better. Though he'll primarily be remembered as the best distributor of his generation, he was also a terrific (if low-volume) scorer; an all-time great shooter who hit 42.8% from 3-point range and 90.4% from the free-throw line for his career; and a member of the ultra-exclusive 50/40/90 club four times, with a fifth season in which he came up just one made free-throw short. There have been only 10 other such seasons in league history, and no one else hit those benchmarks more than twice.
What made Nash such a deadly pick-and-roll operator was the number of different ways he could decimate you in two-man actions: as a lethal pull-up shooter from deep or from mid-range, as a deft floater artist, as a sneakily crafty at-rim finisher (thanks in part to his early adoption of the one-handed gather), and, of course, as a passer who could toss pinpoint lobs or hit rollers on the bounce from any angle. His exploits helped turn the entire NBA into an up-tempo, spread pick-and-roll league in which nearly every offense vaguely resembles that of the Seven Seconds or Less Suns. He may have fallen short of the sport's ultimate prize, but he helped revolutionize the way the game was played. - Joe Wolfond
14. James Harden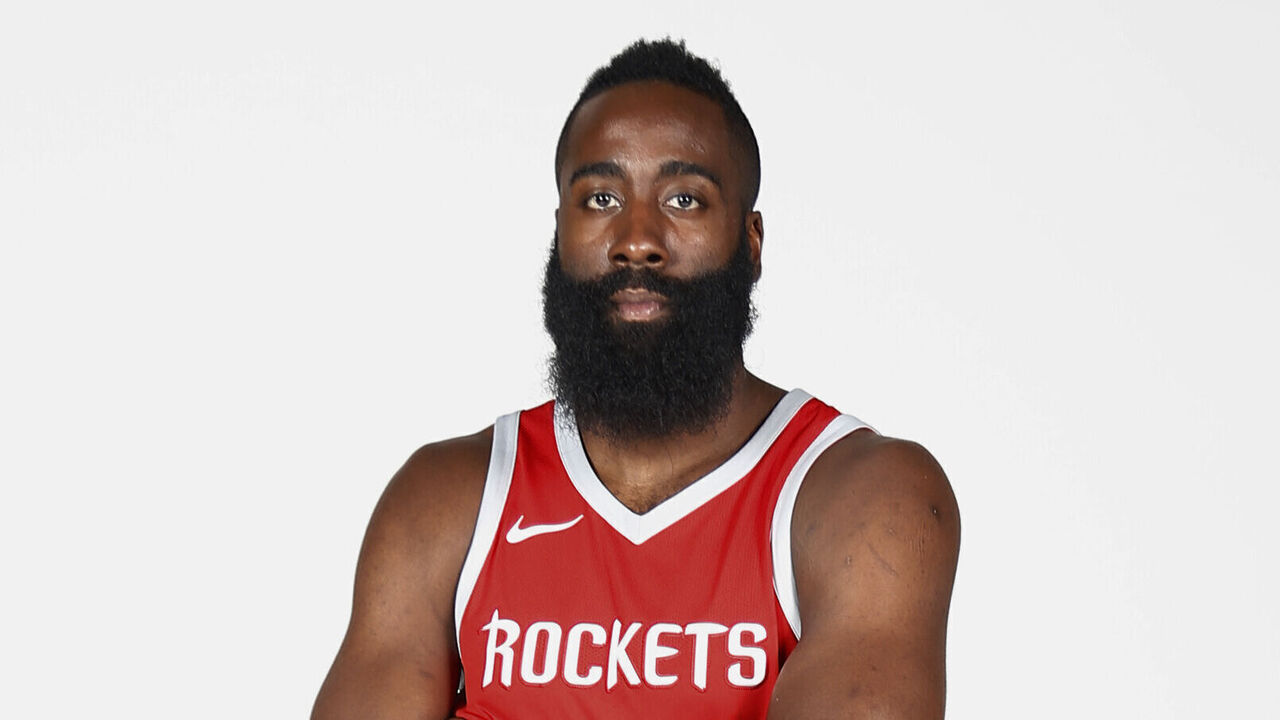 Signature performance: 60-point triple-double Jan. 30, 2018 vs. Magic
In the midst of his MVP season in 2017-18 - a career year that saw him lead the league in scoring a year after leading in assists - Harden put together an individual performance for the ages, recording the first 60-point triple-double in NBA history. In addition to 60 points on 19-of-30 shooting, Harden posted 11 assists, 10 rebounds, four steals, and a block, helping Houston to its 36th of a league-leading 65 wins.
Why he's here: After beginning his career as an impact reserve in Oklahoma City, Harden was launched to superstardom in Houston, where the analytically inclined Rockets (under then-general manager Daryl Morey) saw the promise in Harden's combination of shooting, foul-drawing, and playmaking. Though his athleticism never blew anyone away, Harden's footwork, vision, and ability to change speeds allowed The Beard to orchestrate the pace of play. When coach Mike D'Antoni arrived in Houston and made Harden a point guard, it unlocked an almost unprecedented level of offensive mastery. Over his final four seasons in Houston, Harden averaged roughly 32 points and nine assists on 62% true shooting.
A disturbing number of postseason no-shows and his propensity to create leverage for himself through turmoil and chaos have created some backlash for the 75th Anniversary Team member, but there's no denying Harden's place as an all-time great and offensive revolutionary.
Since Harden debuted in 2009, only LeBron James has scored more points, while only James, Chris Paul, and Russell Westbrook handed out more assists. Harden and Westbrook are also the only two players in history to have multiple scoring titles and multiple assist titles to their names. - Joseph Casciaro
13. Chris Paul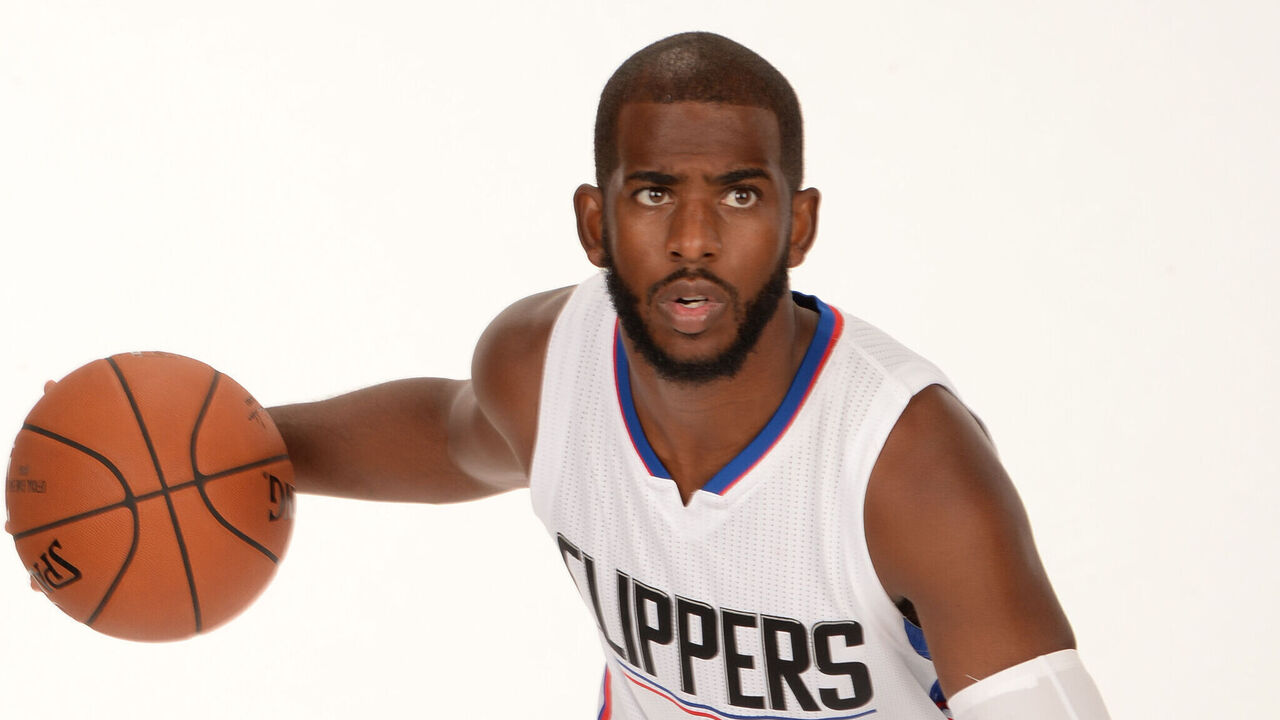 Signature performance: 2015 West quarterfinals, Game 7
Paul's postseason resume is unfairly maligned. No, he's never won a championship. Yes, he's had a couple of memorable meltdowns in big games. And sure, in his later years, he's seemed to be injured in some form or fashion every spring. But Paul's career playoff numbers are actually quite remarkable (better by a hair than his regular-season numbers), and he's always been a gamer who battles through adversity and pain. That was never better exemplified than in the capper to one of the best first-round series ever.
In a see-sawing Game 7 between his Clippers and the defending champion Spurs, Paul gutted through 37 minutes after suffering a debilitating hamstring injury in the first quarter that would sideline him for the first two games of the following series. Despite essentially playing on one leg, he scored 18 of his 27 points in the second half, with the last two coming on a go-ahead driving bank shot - lofted over the outstretched arm of Tim Duncan - with one second left on the clock.
Why he's here: They call him the Point God for a reason. Better players have played the position, but none have handled all of a traditional point guard's responsibilities with such aplomb.
Paul at his best was a master offensive organizer who had every game on a string; a brilliant ball-handler and passer who valued every possession and hardly ever turned the ball over; a one-man drop-buster who treated mid-range jumpers like layups and turned snaking the pick-and-roll into an art form; an on-ball perimeter stopper and prescient help defender who led the league in steals six times.
Paul ranks third all-time in total assists, and his assist-to-turnover ratio (3.95-to-1) ranks second among players in the top 100 (take a bow, Muggsy Bogues). On top of his precise and judicious playmaking, he made his mark as one of the best in-between scorers of all time. He's registered six seasons in which he's shot at least 50% from both floater range and long mid-range, the most of any player in the 20-year Cleaning the Glass database. (Kevin Durant and Nikola Jokic rank second with four apiece.)
His penchant for micromanagement has tended to wear on teammates over the years, but the results speak for themselves: Paul has simply won everywhere he's gone. He instantly revitalized a hapless (and temporarily homeless) Hornets team, turned the woebegone Clippers into contenders, nearly pushed the Rockets past the most talented team of the modern era, carried the would-be tanking Thunder to the equivalent of a 50-win season, and helped take a Suns team riding a 10-year playoff drought all the way to the Finals. - Wolfond
12. Dirk Nowitzki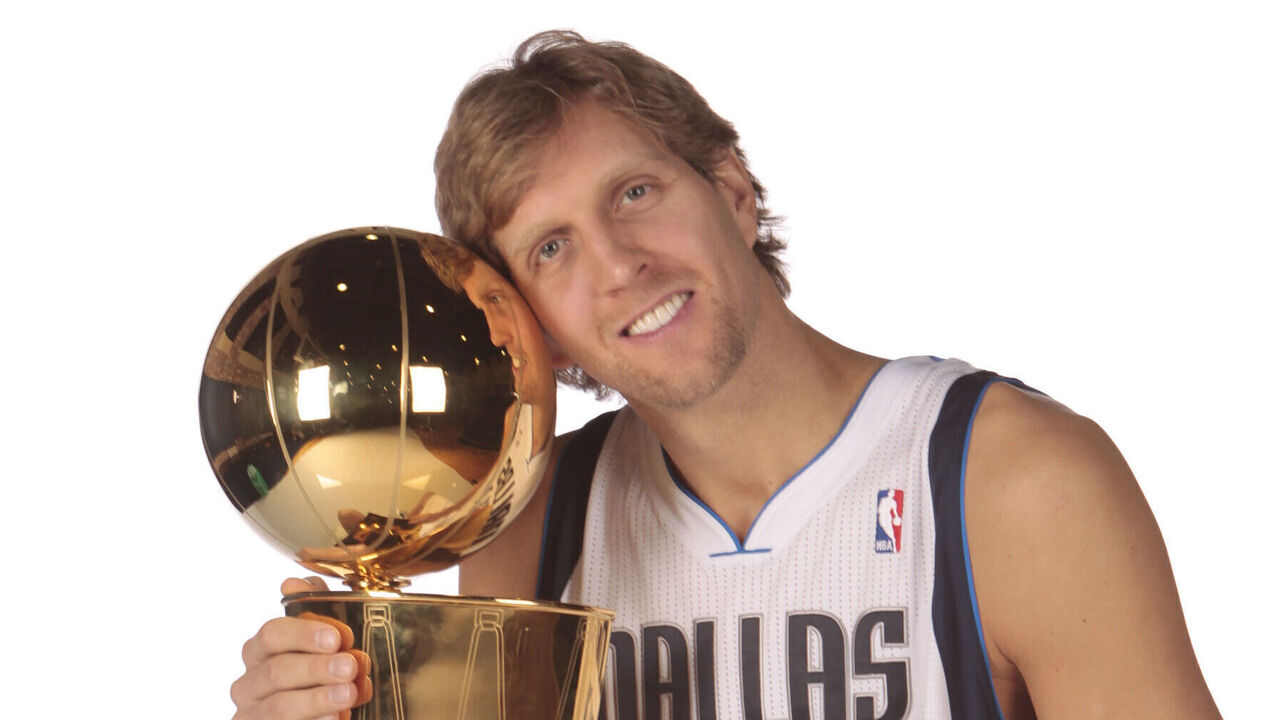 Signature performance: 2011 playoffs
After years of near misses, Dirk finally broke through with a legendary lone-star title run. At the time, just five teams in the 3-point era had won championships with a single All-Star, and two of those teams featured near-prime-level Hall of Famers (Scottie Pippen and Clyde Drexler) as their second-best players. The Mavs didn't have anything resembling a second star, and yet, thanks to Nowitzki's heroics, they spent the playoffs slaying giants and pulling out increasingly improbable comeback victories.
Some of Nowitzki's clutch-time numbers from that postseason are flat-out comical. In 50 such minutes, he scored 66 points on 76.8% true shooting with an on-court rating of plus-73. In the process of compiling those numbers, he and the Mavs drove a stake through the heart of the two-time defending champion Lakers, flicked away the upstart Thunder, and stunned the LeBron-and-Wade-led Heat with one of the biggest upsets in Finals history.
Why he's here: No matter how many times Karl-Anthony Towns tries to bestow the mantle upon himself, Nowitzki is still the greatest shooting big man in history. He never shot threes at an especially high volume, but when he did fire away from long range, he was money, posting 10 seasons in which he hit 39% or better. He was also an assassin from the mid-range, his patented one-legged fadeaway befuddling defenders for the better part of two decades.
Throw in his vastly underrated driving ability and you have one of the most prolific offensive players of the 2000s. In the post-Jordan era, only LeBron James and Kobe Bryant have scored more total points than Nowitzki. That's a tribute to Dirk's excellence - and his durability. Not only did his prime last until his mid-30s, he was an ironman who missed no more than nine games in any of the first 14 seasons of his career.
He was a model of metronomic consistency, especially between 2000 and 2011. During that span, he averaged 21-27 points per game on close to 50/40/90 splits every year while leading the Mavs to 11 consecutive 50-plus-win campaigns - the third-longest run of its kind in league history. That run culminated in Nowitzki's crowning achievement, the aforementioned 2011 title that will forever be cited as the goal for certain star players: those who dream of sticking it out with one team, and eventually bringing that team to the promised land. - Wolfond
11. Giannis Antetokounmpo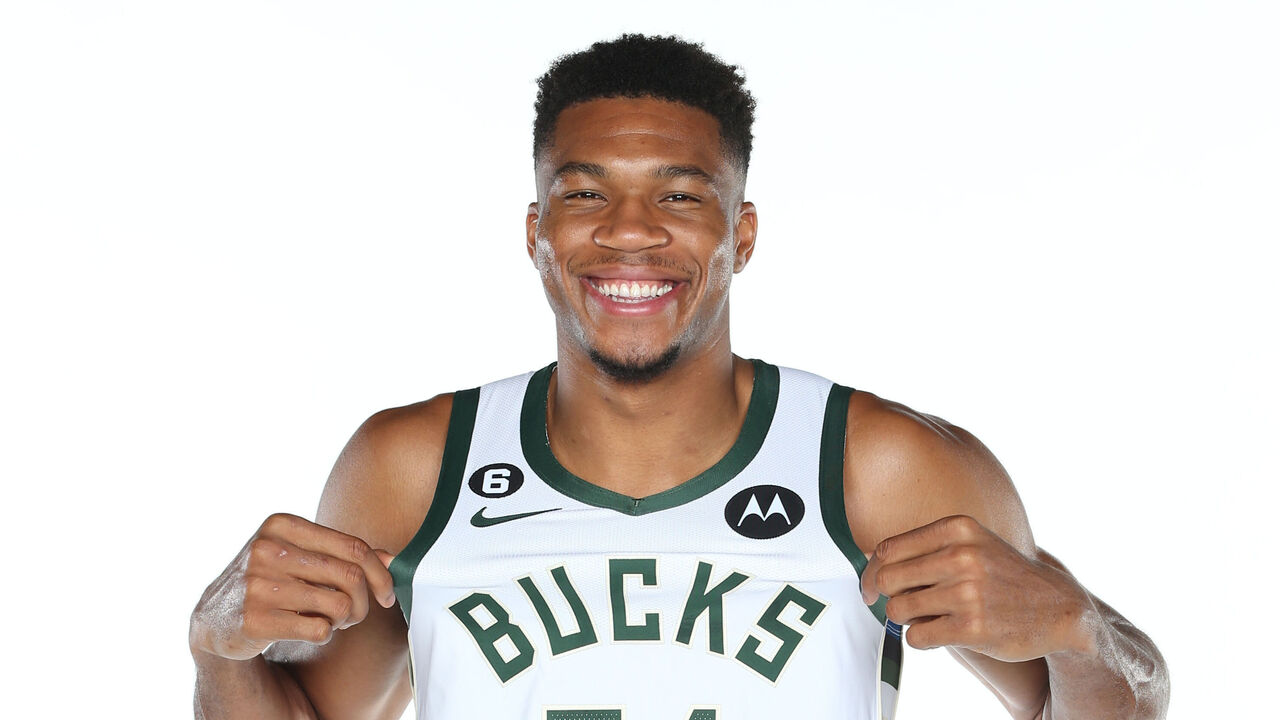 Signature performance: 2021 Finals
Antetokounmpo suffered a gnarly hyperextended knee in Game 4 of the 2021 East finals, missed the final two-and-a-half games of that series, and for a brief time looked like he might be done for the playoffs. But he returned for the Finals and proceeded to average 35.2 points, 13.2 rebounds, 5.0 assists, 1.2 steals, and 1.8 blocks in a six-game triumph over the Suns that delivered the Bucks their first championship in 50 years.
That series from Antetokounmpo included an instantly iconic alley-oop block (which required him to change direction in midair) that preserved a two-point lead in the final moments of Game 4; an and-one alley-oop dunk in transition that sealed Milwaukee's Game 5 win; and finally, a 50-point, 14-rebound, five-block Game 6 performance in which he exorcised his biggest postseason demon by shooting 17-for-19 from the free-throw line.
Why he's here: He's basically an evolutionary Kevin Garnett - a freakishly athletic, positionally amorphous 7-footer capable of controlling the game at both ends in a variety of different roles.
In an era of skilled and versatile big men, Antetokounmpo's speed and physicality set him apart. His ability to cover the length of the court in just a few strides, while also being able to change direction on a dime and vault into the air off one or two feet, has made him one of the best help defenders and probably the single deadliest transition weapon in the history of basketball. In 2020, he became just the third player ever - and the first in 26 years - to win MVP and Defensive Player of the Year in the same season. The following year, he led a Bucks team with no other All-Stars to the title.
He'll always face scrutiny for his wonky shooting and lack of a traditional "bag," and while there's aesthetic bias at play, some of his formal limitations are also undoubtedly functional limitations. They've contributed to a few playoff flops over the years. But Antetokounmpo continually learns from his setbacks and finds a way to get better every year, especially as a playmaker. In spite of his evident flaws, he's such a dominant interior scorer and defender that he's made a case for being the best player in basketball for the balance of the last half-decade. - Wolfond
Thursday: Players 10-6