NBA Rookie of the Year rankings: Banchero finishes on top
The 2022-23 campaign is quickly drawing to a close, with just over a handful of games remaining for each of the 30 teams. With little time left for a late push in the Rookie of the Year race, Orlando Magic forward Paolo Banchero looks primed to win silverware for his stellar first year.
Here are our final rankings of the rookie field.
5. Keegan Murray, Kings
Previous ranking: NR
Even during a relatively "quiet" 13 games in March, Murray has still averaged a solid 12 points per night on a hair under 40% shooting from deep. And that mark is weighed down entirely by his struggles in the first half of the month, during which Murray had four single-digit scoring performances, including two goose eggs against the Minnesota Timberwolves and Phoenix Suns. The former Iowa star has completely turned the page over his last six, dropping 17 points, 4.3 rebounds, 1.5 assists, and one steal, while converting 46.4% of his 9.3 tries from deep.
The Sacramento Kings' rising star has played a monumental role in bringing an all-but-guaranteed end to the longest playoff drought ever recorded in the NBA, and has done more than enough to merit a spot, albeit perhaps a consolatory one, in the Rookie of the Year conversation.
4. Bennedict Mathurin, Pacers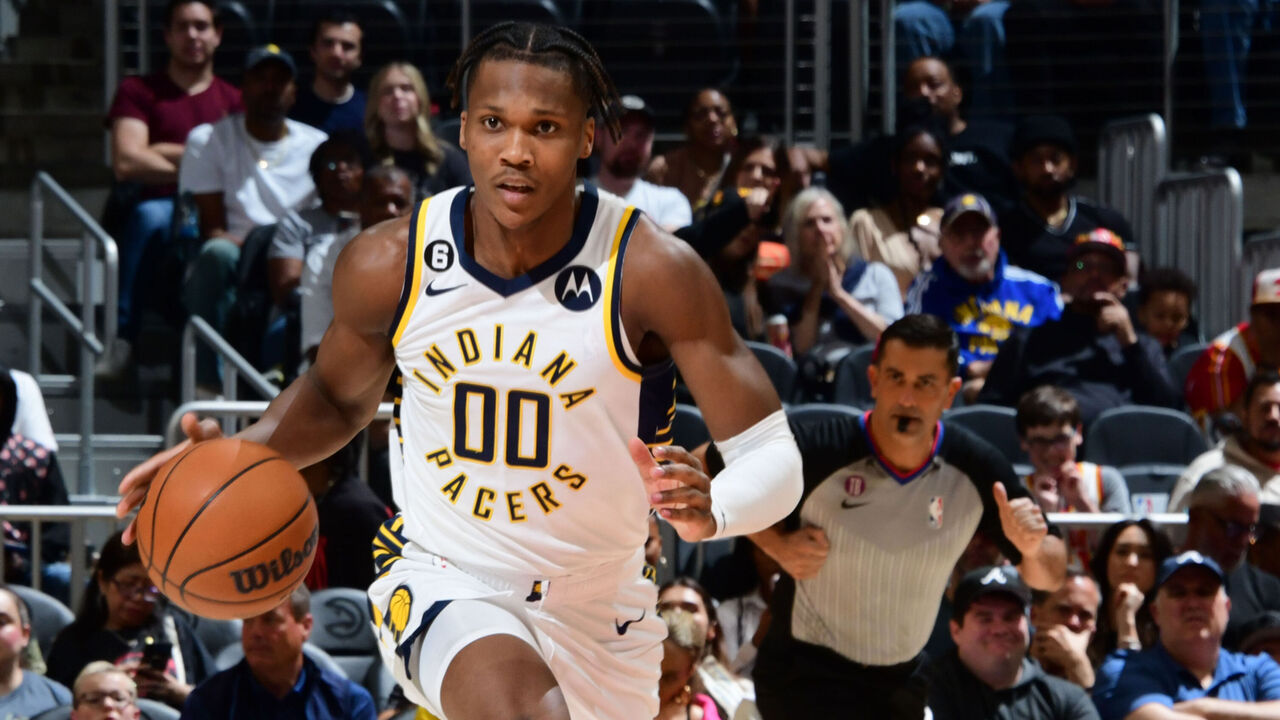 Previous ranking: 3
An ankle injury kept Mathurin out for four games in March, but the Indiana Pacers rookie has been one of the league's most consistent and durable players. Scoring 16.3 points per game, he ranks second in his class in points per game - just behind Banchero. Mathurin has shown his proficiency in putting the ball in the basket despite shaky shooting percentages - he knocks down 42.6% of shots from the field.
One reason the Arizona product is unlikely to take home Rookie of the Year is his role on the team - he only started nine games this season. Still, his stellar play has catalyzed one of the strongest bench units in the Association. The Pacers lead the league in bench scoring at 43.5 points per game, with Mathurin one of two players to average double figures as a reserve.
3. Walker Kessler, Jazz
Previous ranking: 2
A building block for the Jazz, Kessler looks ready to hold down the center position in Utah beyond just this season. Since taking over as the full-time starter in January, Kessler averaged 11.7 points on 72.1% field-goal shooting while chipping in 10.7 rebounds and 2.9 blocks over 30 games. The Auburn product exploded Saturday against the Sacramento Kings, becoming the first rookie in franchise history to record over 30 points and 10 rebounds in a single contest.
It's hard not to compare Kessler to the center who used to play for the Jazz. The 21-year-old has 74 more blocks in 305 fewer minutes than Rudy Gobert does in his first season with the Minnesota Timberwolves. Both of them have similar play styles, making their presences known close to the rim on both sides of the court. Kessler's activity everywhere on the court is a positive sign for things to come for the Jazz's youngster.
2. Jalen Williams, Thunder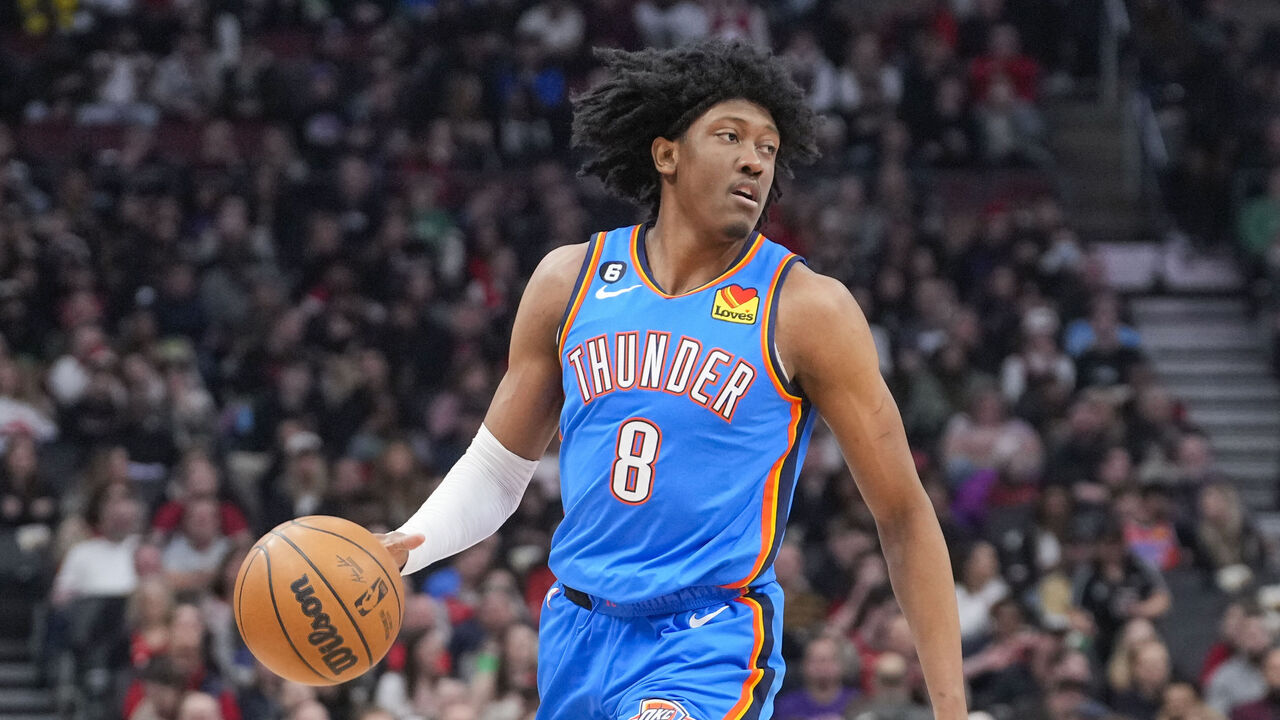 Previous ranking: 4
It's been a tale of two halves for Williams, who started off a tad slow but shined over the latter part of the season. The former Santa Clara star has arguably been the league's best rookie since the All-Star break, averaging 18.6 points, 5.8 rebounds, 4.4 assists, and 1.7 steals in 16 contests. His 55-45-86 shooting splits over that span are excellent for any player, but particularly for rookie shot-creators, who tend to be inefficient shooters.
If the 15-game sample isn't convincing enough, Williams averaged 14.8 points, 5.1 boards, and 3.5 assists in 50 contests since Dec. 5, when he established himself in a full-time starting role.
Banchero's full-season resume is hard to match given Williams' slow start, but the Oklahoma City Thunder wing's terrific play lately makes the gap smaller than some may think.
1. Paolo Banchero, Magic
Previous ranking: 1
While the competition behind him has begun to heat up down the stretch, Banchero is still the season's top first-year player. The Duke product's month of March has been stellar, with averages of 19.8 points, 6.9 rebounds, and 4.2 assists, closely mimicking those of his debut campaign. He's also been a far better threat from distance, registering a 36.4% clip over his last 13 compared to 28.8% over the year.
Banchero's undisputed talent hasn't brought wins to the once again lottery-bound Orlando Magic - they're only 6-7 in March - but he has been impactful when it counts. No rookie has more minutes or total points registered in clutch time - defined by the NBA as games separated by five points or less within the last five minutes - than Banchero this season, who in 127.4 clutch minutes this year has totaled 85 points on 42-36-84 shooting splits. So while Banchero isn't carrying Orlando to a postseason run right now, the should-be Rookie of the Year has arguably proven he has the tools to do so once the Magic surround him with the right personnel.
Honorable mentions: Jabari Smith (Houston Rockets), Jaden Ivey (Pistons), Jalen Duren (Pistons)
Comments
✕
NBA Rookie of the Year rankings: Banchero finishes on top
  Got something to say? Leave a comment below!