2023 NBA All-Star snubs: Siakam, AD headline notable omissions
Jason Miller / Getty Images Sport / Getty
With only seven reserve spots available for each conference, some talented players were guaranteed to miss out on an NBA All-Star berth.
Plenty of perennial All-Stars won't be making the trip to Salt Lake City after the league announced the coaches' picks for reserves Thursday.
Here are the biggest snubs from each conference.
Eastern Conference
Reserves: Joel Embiid (76ers), Bam Adebayo (Heat), Jaylen Brown (Celtics), Tyrese Haliburton (Pacers), Julius Randle (Knicks), DeMar DeRozan (Bulls), Jrue Holiday (Bucks)
Pascal Siakam (Raptors): The Raptors' lackluster season was undoubtedly the main argument against Siakam's inclusion. Individually, the Cameroonian forward is having a stellar career year with 24.9 points, eight rebounds, and 6.2 assists per game, but he would have been the All-Star with the worst team record thanks to Toronto's 23-30 mark. Still, the omission is a tough blow for the 28-year-old, whose only selection came four seasons ago despite multiple impressive runs since. It also has financial implications for Siakam, who now needs to earn All-NBA honors for a second consecutive year to qualify for a super-max extension worth 35% of the cap this summer, according to TSN's Josh Lewenberg.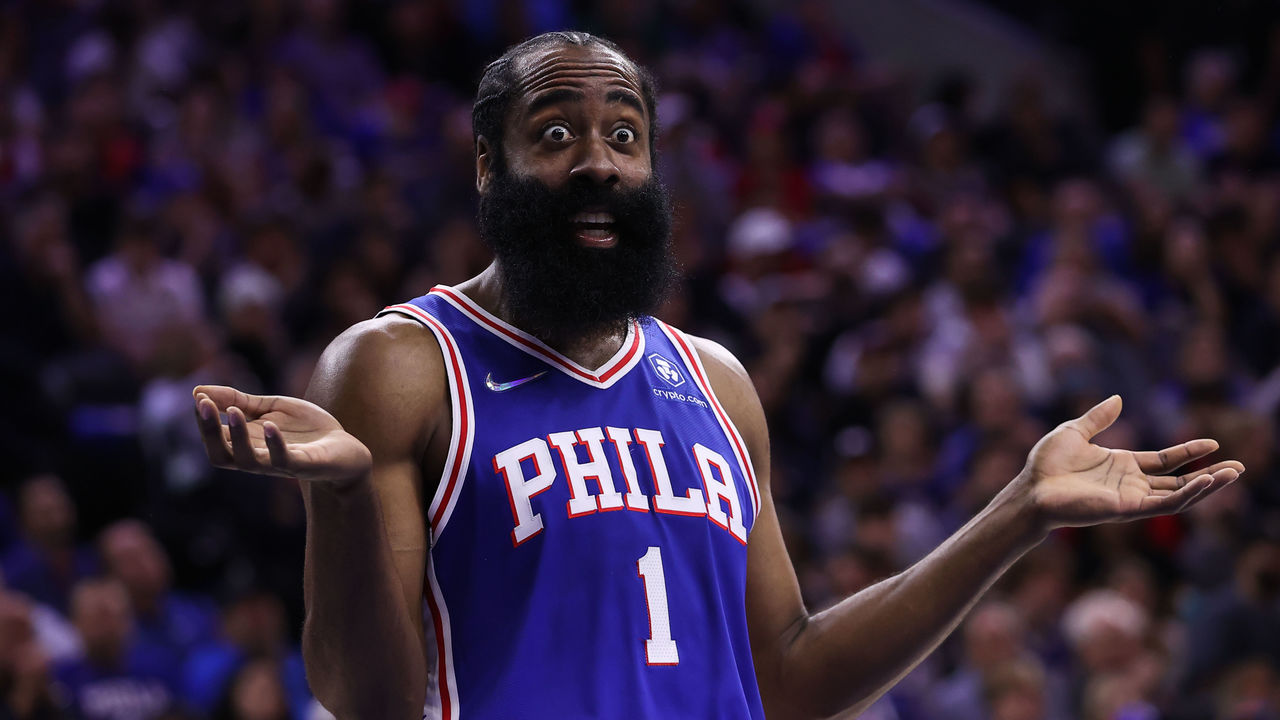 James Harden (76ers): Harden isn't the lethal scorer he was with the Houston Rockets, but he's settled in nicely playing a pass-first role for the 76ers, orchestrating the league's seventh-best offense. Philadelphia scores 9.4 more points per 100 possession when Harden is on the floor; he's averaging 11 assists and trails only Haliburton in assist percentage (44.8%). Harden has taken great care of the rock as well, posting a solid 3.08 assist-to-turnover ratio.
Jalen Brunson (Knicks): The Knicks haven't had two All-Stars in one year since Carmelo Anthony and Tyson Chandler in 2013. That decade-long streak seems set to continue after Brunson failed to garner enough votes from NBA coaches to join Randle as a reserve. Like Randle, though, Brunson has crafted a strong case: He's been the Knicks' long-awaited answer at point guard, registering 22.8 and 6.2 assists per game on 39.4% shooting from deep - more than living up to the $104-million contract he signed this past summer.
Jimmy Butler (Heat): The Heat's top star missed out on a seventh All-Star nomination Thursday despite another formidable campaign on both ends of the floor. Not only does Butler top the league in steals per game at 2.1 - the same NBA-best rate he posted in 2020-21 - but his 22 points per game represent his best scoring output since he averaged 22.2 with the Minnesota Timberwolves in 2017-18. With Miami on course for a playoff berth, the four-time All-NBA selection had a solid argument to be an Eastern Conference representative again this year.
Western Conference
Reserves: Ja Morant (Grizzlies), Domantas Sabonis (Kings), Shai Gilgeous-Alexander (Thunder), Paul George (Clippers), Damian Lillard (Trail Blazers), Lauri Markkanen (Jazz), Jaren Jackson (Grizzlies)
De'Aaron Fox (Kings): The Kings have been the feel-good story of the season and are in position to snap their NBA-record playoff drought thanks to a high-powered offense. Fox has been one of the main engines driving that offense, averaging 24.3 points and 6.1 assists per game. The sixth-year floor general has been exceptional when the game is on the line, leading his peers in both total clutch points (119) and field goals made (48).
Anthony Davis (Lakers): Davis' 20-game injury absence certainly hurt his candidacy, but his body of work with the Lakers has arguably been good enough to justify another All-Star nod. The former No. 1 overall pick was on a tear before being sidelined, averaging 30.8 points, 13.3 boards, 2.7 assists, 2.2 blocks, and 1.2 steals in the 14 contests preceding his foot injury. He ranks 13th in true shooting percentage (65.3%) and 16th in total blocks (57). Though Davis has played seven fewer games than Jackson, he entered Thursday's action with only 12 fewer minutes played.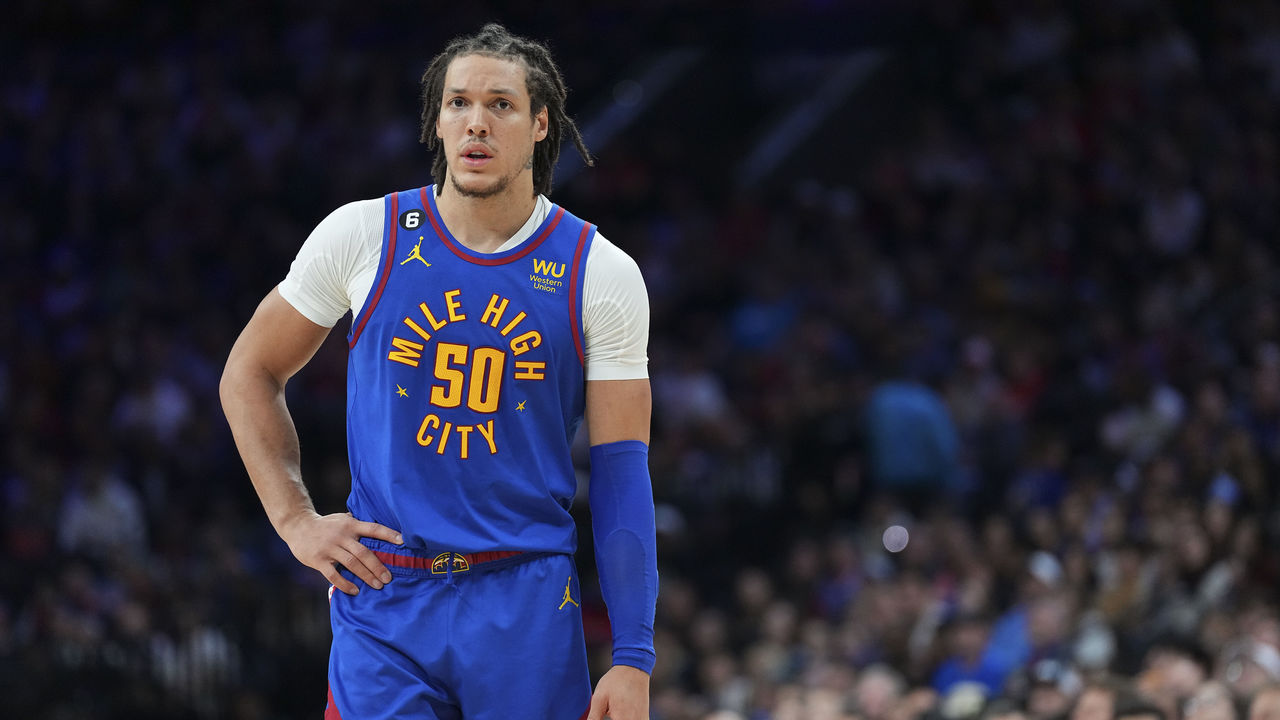 Aaron Gordon (Nuggets): The Western Conference-leading Nuggets deserved another All-Star alongside Nikola Jokic. Gordon is enjoying arguably his best NBA campaign, registering 16.8 points on a career-high 57.7 shooting percentage - including a 38.8% mark from deep. The Arizona product has been a perfect fit for Denver since it acquired him from the Orlando Magic two years ago. Gordon has provided the club with some solid perimeter defense, and his ability to make timely cuts has meshed well with Jokic.
Anthony Edwards (Timberwolves): This year's midseason spectacle will once again be without Edwards' electric talents. Edwards has been a revelation for the Timberwolves this season, carrying the scoring load with star teammate Karl-Anthony Towns sidelined seemingly indefinitely with a strained calf. He leads the team with 24.9 points per game, elevating that mark to 26.4 points during Towns' 33-game absence to help keep Minnesota inside the West's top six. Boasting averages of 6.1 rebounds, 4.6 assists, 1.7 steals, and 37.1% 3-point shooting - all without missing a single game this year - Edwards has good reason to be miffed.
Comments
✕
2023 NBA All-Star snubs: Siakam, AD headline notable omissions
  Got something to say? Leave a comment below!