NBA offseason grades: Breaking down the moves in the Northwest Division
David Sherman / National Basketball Association / Getty
A flurry of noteworthy trades and signings dominated the NBA offseason, but this summer was also notable for the moves that didn't materialize. With a new campaign on the horizon, we look at how each team fared over the past few months.
Another exciting season lies ahead for the Northwest Division. The Utah Jazz traded away Donovan Mitchell and Rudy Gobert, the latter to a Minnesota Timberwolves squad eager to make it past the first round. The Denver Nuggets and Portland Trail Blazers extended franchise stars for multiple years, while the Oklahoma City Thunder lost the No. 2 draft pick for the entire season.
Atlantic | Central | Southeast
Northwest | Pacific | Southwest
Utah Jazz
Last season: 49-33 (.598), lost in first round
Departed: Rudy Gobert (MIN), Donovan Mitchell (CLE), Bojan Bogdanovic (DET), Royce O'Neale (BKN), Danuel House (PHI), Juancho Hernangomez (TOR), Eric Paschall (MIN), Trent Forrest (ATL), Hassan Whiteside (FA)
Drafted: N/A
Re-signed: N/A
Added: Malik Beasley (MIN), Jarred Vanderbilt (MIN), Leandro Bolmaro (MIN), Walker Kessler (MIN), Collin Sexton (CLE), Lauri Markkanen (CLE), Ochai Agbaji (CLE) Talen Horton-Tucker (LAL), Stanley Johnson (LAL), Kelly Olynyk (DET), Saben Lee (DET), Simone Fontecchio, Johnny Juzang (two-way)
The Jazz entered rebuilding mode after a fifth straight failure to make it past the second round of the playoffs under the Mitchell-Gobert partnership. Longtime head coach Quin Snyder resigned from his position in the wake of his team's defeat to the Dallas Mavericks in six games.
Utah received a king's ransom of seven first-round picks and three pick swaps over the next seven years for Mitchell and Gobert, which will impact the basketball decisions the Timberwolves and Cleveland Cavaliers make in the latter half of the decade.
The Jazz still have veterans such as Mike Conley and Jordan Clarkson to trade. With a large part of last season's rotation gone, Collin Sexton and Lauri Markkanen are on track for expanded roles. Ochai Agbaji and Walker Kessler, two first-rounders from this year's draft, will also challenge for playing time.
With a fresh voice in the locker room from first-time head coach Will Hardy, Utah has stepped away from championship contention and into the race for Victor Wembanyama.
Grade: A
Denver Nuggets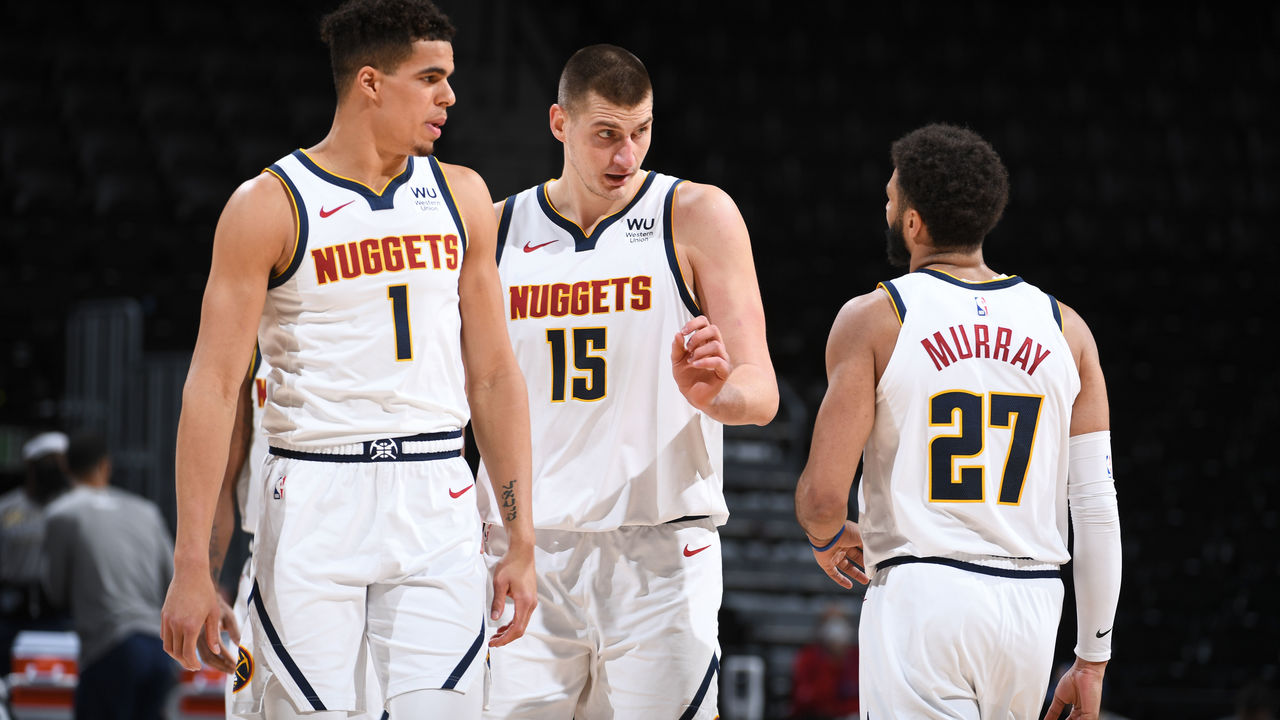 Last season: 48-34 (.585), lost in first round
Departed: Will Barton (WAS), Monte Morris (WAS), JaMychal Green (GSW), Bryn Forbes (MIN), Austin Rivers (MIN), DeMarcus Cousins (FA), Facundo Campazzo (FA)
Drafted: Christian Braun (No. 21), Peyton Watson (No. 30 via OKC), Ismael Kamagate (No. 46 via DET and POR)
Re-signed: N/A
Added: Kentavious Caldwell-Pope (WAS), Ish Smith (WAS), Bruce Brown (BKN) DeAndre Jordan (PHI), Justin Tillman, Collin Gillespie (two-way), Jack White (two-way)
Denver addressed its biggest need in the offseason: multi-positional defenders who can play with the Big Three of Nikola Jokic, Jamal Murray, and Michael Porter. New general manager Calvin Booth swapped out key reserves Will Barton and Monte Morris for Washington Wizards wing Kentavious Caldwell-Pope, a proven shooter and capable on-ball defender with championship experience.
Defensively versatile Bruce Brown is an underrated addition to the fold. The Brooklyn Nets used the 6-foot-4 guard as a Swiss Army knife, matching him up against lead ball-handling guards and bigger wings. Although DeAndre Jordan isn't the most inspired addition, he should bolster Jokic's quest for a third straight MVP with insane on and off numbers.
Denver's biggest move was inking Jokic to a five-year, $270-million maximum contract extension. With Murray and Porter returning healthy, the stars should align for a deep playoff run in a weaker Western Conference.
Grade: A-
Minnesota Timberwolves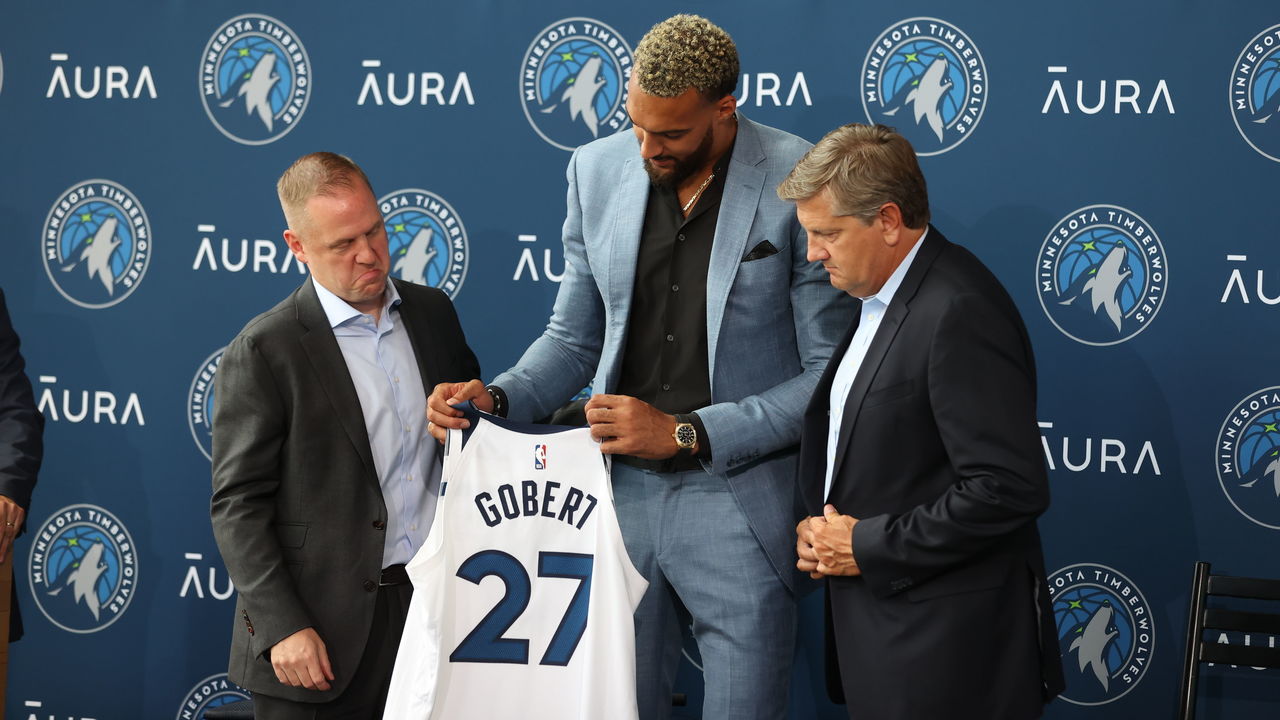 Last season: 46-36 (.561), lost in first round
Departed: Patrick Beverley (LAL), Malik Beasley (UTA), Jarred Vanderbilt (UTA), Leandro Bolmaro (UTA), Walker Kessler (UTA), Josh Okogie (PHO), Jake Layman (BOS), McKinley Wright (DAL)
Drafted: Wendell Moore (No. 26 via DAL), Josh Minott (No. 45 via CHA), Matteo Spagnolo (No. 50)
Re-signed: N/A
Added: Rudy Gobert (UTA), Kyle Anderson (MEM), Bryn Forbes (DEN), Austin Rivers (DEN), CJ Elleby (POR), Luka Garza (DET), Eric Paschall (two-way), A.J. Lawson (two-way)
After making the playoffs for the second time in 18 years, the Minnesota Timberwolves pushed all of the chips in. New general manager and president of basketball operations Tim Connelly traded five players, four first-round picks, and a pick swap for three-time Defensive Player of the Year Gobert, who he selected for the Nuggets in the 2013 draft.
Minnesota loaded up on wing depth, adding the versatile Kyle Anderson in free agency. The T-Wolves drafted Duke forward Wendell Moore with the 26th pick and Memphis wing Josh Minott in the second round to supplement a group that features Jaden McDaniels and the newly extended Taurean Prince.
However, the lack of quality rotational players at the guard spot is concerning. After losing both Patrick Beverley and Malik Beasley in the Gobert trade, Connelly signed two former Nuggets in Bryn Forbes and Austin Rivers. Expect a bigger role for 23-year-old Jaylen Nowell, who averaged 8.1 points per game in his three seasons with Minnesota.
Grade: B+
Portland Trail Blazers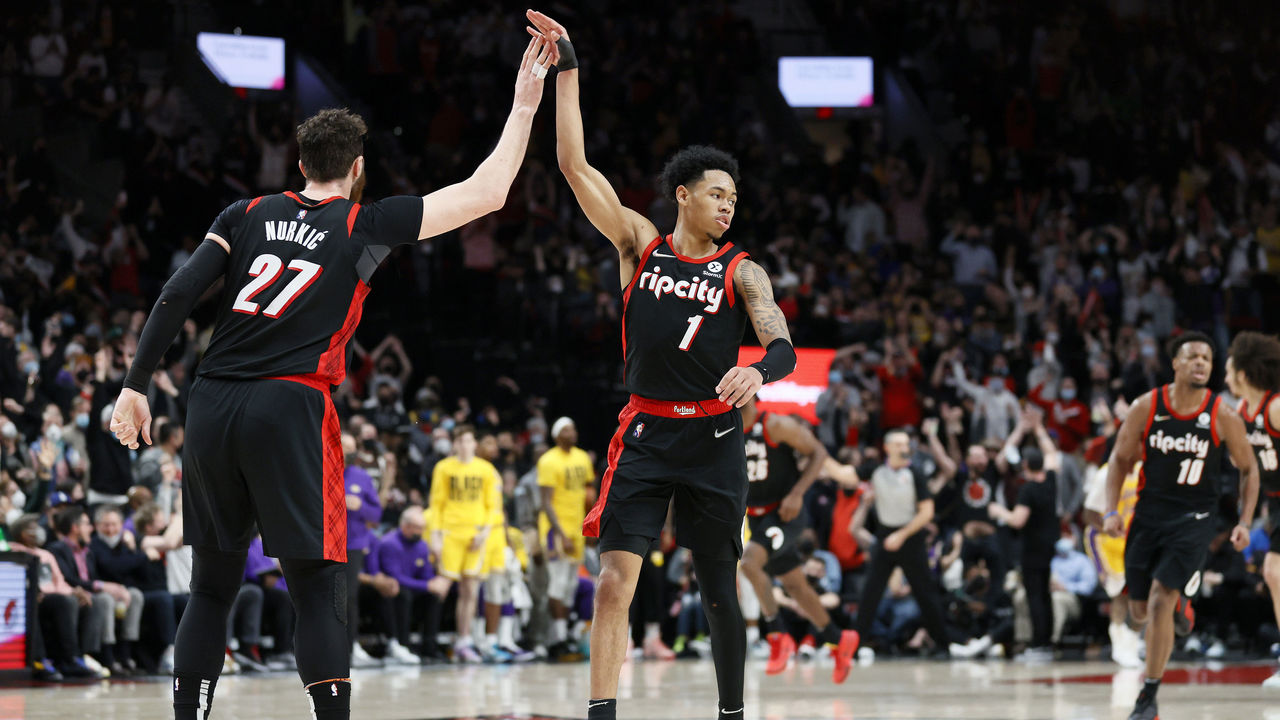 Last season: 27-55 (.329), missed playoffs
Departed: Joe Ingles (MIL), CJ Elleby (MIN), Eric Bledsoe (FA), Didi Louzada (FA)
Drafted: Shaedon Sharpe (No. 7), Jabari Walker (No. 57)
Re-signed: Anfernee Simons, Jusuf Nurkic, Drew Eubanks
Added: Jerami Grant (DET), Gary Payton (GSW), Devontae Cacok (SAS), Jared Rhoden, Isaiah Miller
Many expected a revamped side, but Portland returns with the same core - sans CJ McCollum. The team handed starting center Jusuf Nurkic and breakout guard Anfernee Simons long-term contracts.
The Blazers added defensive reinforcement in the form of on-ball defender Gary Payton, who's fresh off a championship with the Golden State Warriors. Jerami Grant becomes the most versatile forward to ever play with Damian Lillard, who inked a two-year extension this summer.
A core of Lillard, Grant, Simons, and Nurkic seems fine on paper, but is it better than the teams with McCollum? The short- and long-term success of this iteration of the Blazers depends on Shaedon Sharpe. The 19-year-old immediately becomes Portland's biggest X-factor - his growth on the court will determine how far the Blazers go.
Grade: B-
Oklahoma City Thunder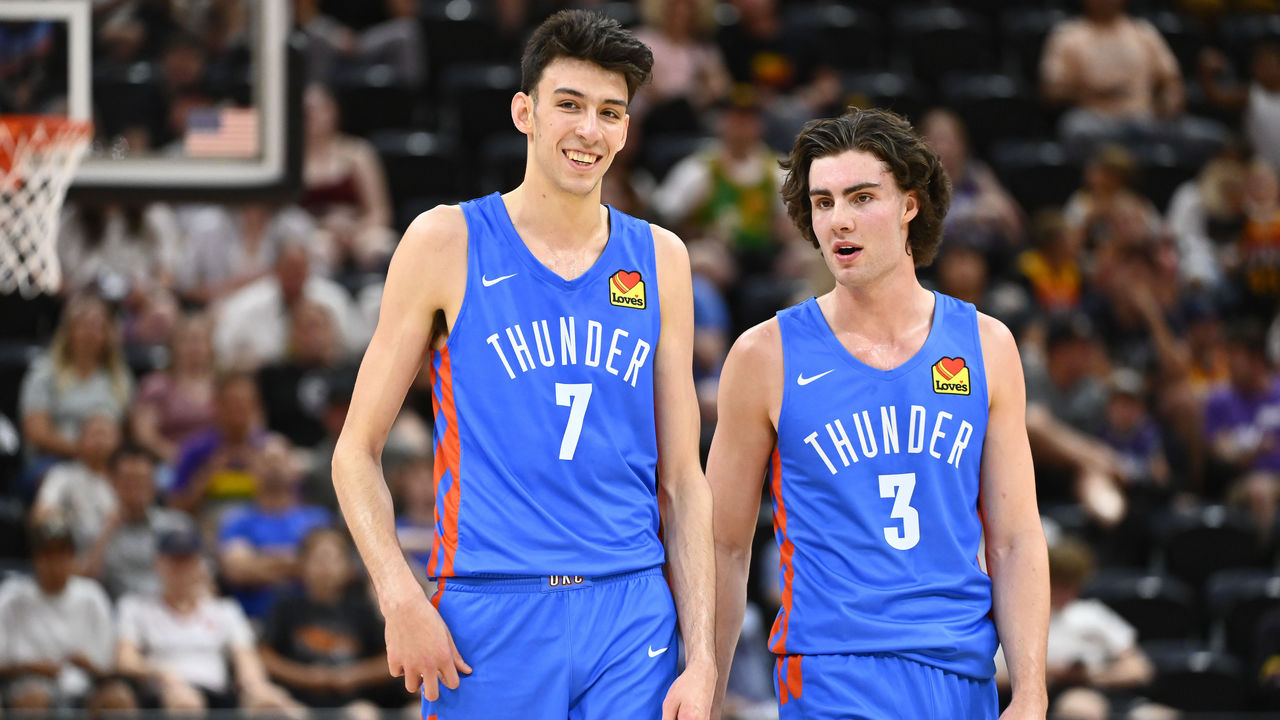 Last season: 24-58 (.293), missed playoffs
Departed: Isaiah Roby (SAS)
Drafted: Chet Holmgren (No. 2), Ousmane Dieng (No. 11 via NYK), Jalen Williams (No. 12), Jaylin Williams (No. 34)
Re-signed: Lu Dort, Mike Muscala
Added: Eugene Omoruyi (two-way)
Oklahoma City added heaps of young talent in the third offseason of its rebuild. Gonzaga big man Chet Holmgren became the highest pick in franchise history since Kevin Durant in 2007. However, the 20-year-old sustained a Lisfranc injury in his right foot, which will sideline him for the entirety of the season.
Though Holmgren was unlikely to change the Thunder's fortunes in a single season, the injury cements them in the race for another top prospect, such as Wembanyama or Scoot Henderson.
The Thunder loaded up on quality wings who can play multiple positions around budding star Shai Gilgeous-Alexander. Oklahoma City traded back into the lottery to acquire French swingman Ousmane Dieng and drafted Santa Clara wing Jalen Williams with the next selection. The Thunder nabbed Arkansas sophomore Jaylin Williams in the second round.
While retaining much of the same roster from last season, the Thunder continue to build steadily toward the next iteration of a playoff and championship contender.
Grade: B