NBA offseason grades: Breaking down the moves in the Southeast Division
Adam Hagy / National Basketball Association / Getty
A flurry of noteworthy trades and signings dominated the NBA offseason, but this summer was also notable for the moves that didn't materialize. With a new campaign on the horizon, we look at how each team fared over the past few months.
The Southeast Division didn't make many splashes by way of marquee free-agent signings but still completed some notable moves. The Atlanta Hawks upgraded their backcourt in a major way by trading for Dejounte Murray. The Orlando Magic used the draft's top pick on offensive maestro Paolo Banchero. The Washington Wizards inked longtime franchise cornerstone Bradley Beal to a maximum extension.
Atlantic | Central | Southeast
Northwest | Pacific | Southwest
Miami Heat
Last season: 53-39 (.646), lost in Conference Finals
Departed: Markieff Morris (BKN); Michael Mulder (FA); Javonte Smart (FA); PJ Tucker (PHI)
Drafted: Nikola Jovic (No. 27)
Re-signed: Dewayne Dedmon; Udonis Haslem; Caleb Martin; Victor Oladipo
Added: Jamaree Bouyea (UDFA), Jamal Cain (UDFA), Darius Days (UDFA), Marcus Garrett, Orlando Robinson (UDFA)
It doesn't seem like much went right for Miami this offseason after coming one missed Jimmy Butler 3-pointer away from the NBA Finals. The Heat focused on bringing another superstar to South Beach but had to sit back and watch as Kevin Durant re-committed to the Brooklyn Nets and the Utah Jazz traded Donovan Mitchell to the Cleveland Cavaliers.
The franchise also lost starter Tucker in free agency. He's been a key glue guy and dependable playoff performer throughout his lengthy career. Miami recouped no veteran assets. Instead, it chose to take flyers on undrafted free agents. While that strategy has served them well in the past, this roster - with an aging Butler and Kyle Lowry - may begin seeing its championship window close without immediate assistance.
In lieu of searching for a player on the veteran minimum who could help them win games, the Heat again opted to give 42-year-old Haslem a new deal despite the fact he's played just 18 games over the last three seasons. Miami must instead bank on the health of recently re-signed Oladipo, who showed some signs of his old self in the team's last playoff run.
Grade: C
Atlanta Hawks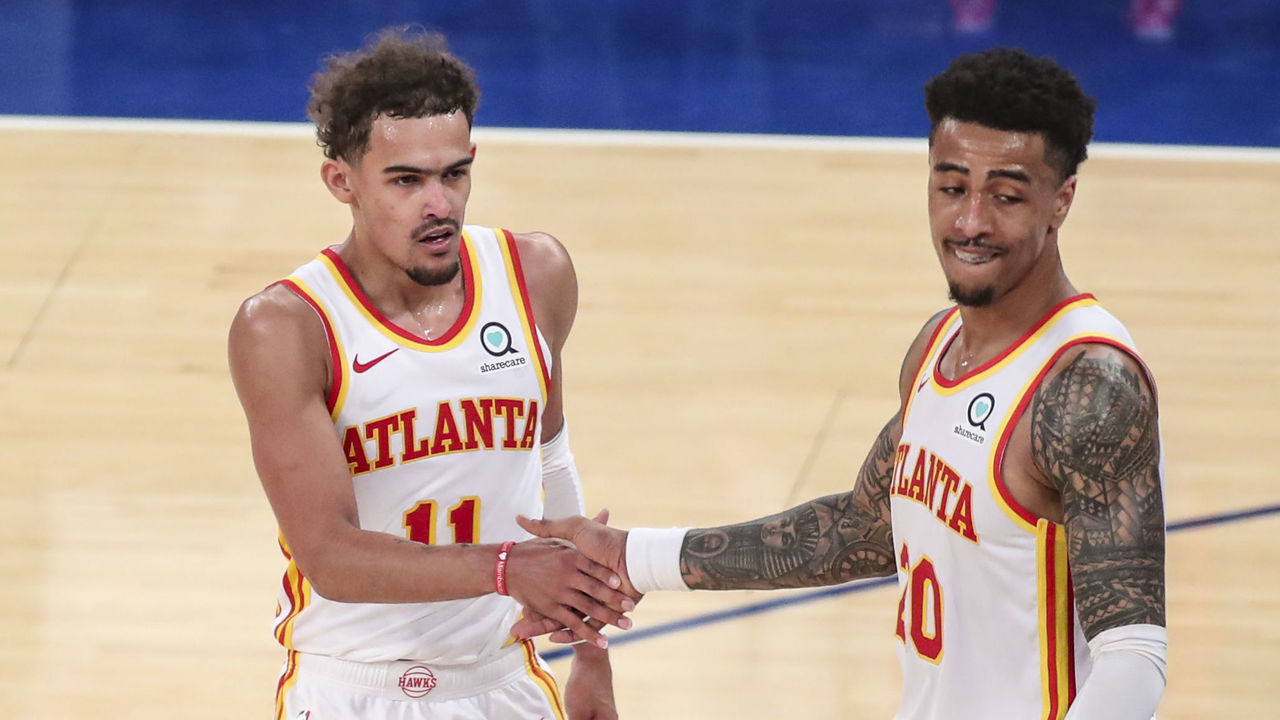 Last season: 43-39 (.524), lost in first round
Departed: Chaundee Brown (FA); Sharife Cooper (FA); Gorgui Dieng (SAS); Danilo Gallinari (BOS); Kevin Huerter (SAC); Kevin Knox (DET); Timothe Luwawu-Cabarrot (FA); Skylar Mays (FA); Lou Williams (FA); Delon Wright (WAS)
Drafted: AJ Griffin (No. 16); Tyrese Martin (No. 51)
Re-signed: N/A
Added: Jarrett Culver (MEM); Tyson Etienne (UDFA); Trent Forrest (UTA); Vit Krejci (OKC); Aaron Holiday (PHX); Justin Holiday (SAC); Frank Kaminsky (PHX); Dejounte Murray (SAS); Chris Silva (MIA)
The Hawks made one of the biggest acquisitions of the offseason by trading for All-Star guard Murray from the San Antonio Spurs. The lanky defender has top-tier playmaking skills and should complement fellow backcourt member Trae Young's elite scoring ability. Murray can also compensate for Young's defensive shortcomings and give him more time off the ball on offense.
However, the Murray trade forced the Hawks to lose some depth. They'll rely on promising sharpshooter Griffin, the growth of Onyeka Okongwu and Jalen Johnson, and the free-agent signings of veterans Aaron and Justin Holiday to fill the void.
Another solid move by Atlanta was no move at all after the team decided not to deal starting forward John Collins, a name seen as a potential trade option. Now equipped with a loaded starting five, a top-level sixth man in Bogdan Bogdanovic, and multiple options for bench rotation minutes, the Hawks should be seen as a rising threat in the East.
Grade: A
Charlotte Hornets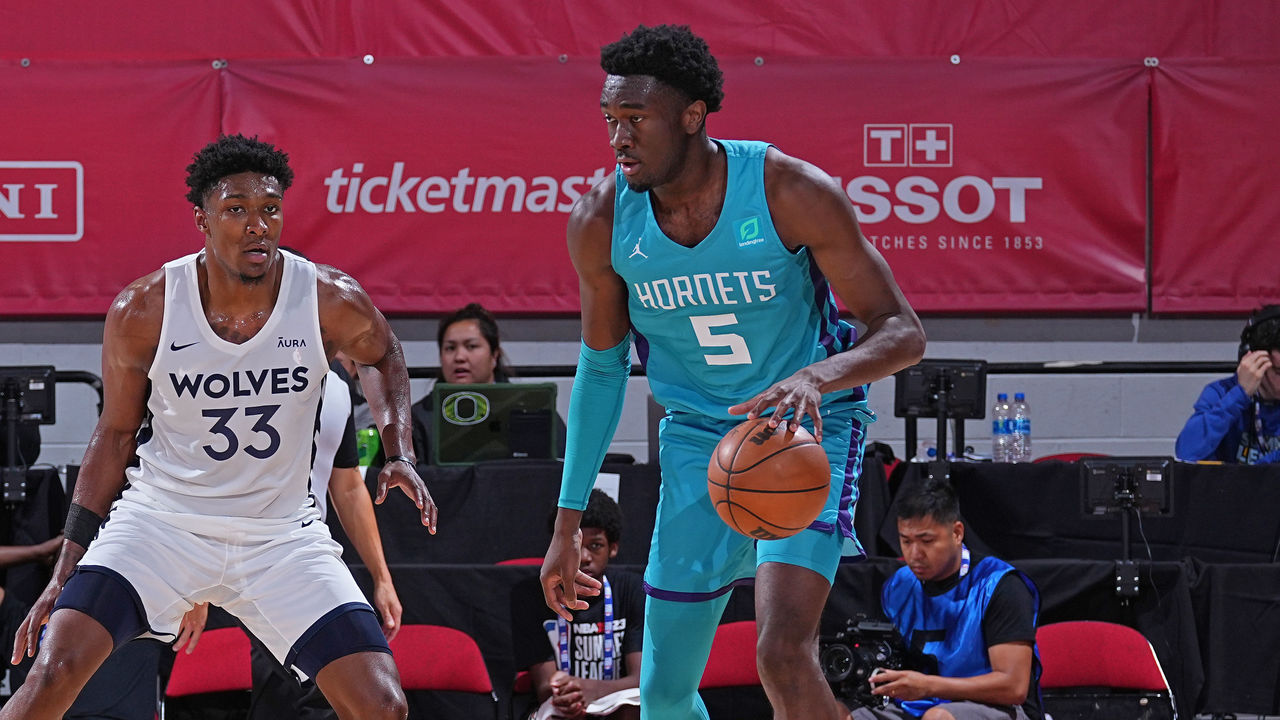 Last season: 43-39 (.524), lost in play-in tournament
Departed: Montrezl Harrell (PHI); Arnoldas Kulboka (FA); Scottie Lewis (FA); Isaiah Thomas (FA)
Drafted: Mark Williams (No. 15); Bryce McGowens (No. 40)
Re-signed: Cody Martin
Added: Jalen Crutcher; Anthony Duruji (UDFA); Jaylen Sims (UDFA); Isaiah Whaley (UDFA)
It was a relatively quiet offseason roster-wise for the Hornets after another botched play-in tournament result. However, the team made a splash on the sidelines, firing head coach James Borrego and replacing him with veteran bench boss Steve Clifford.
Clifford's emphasis on defense was evident in Charlotte's first-round draft selection, with monster rim-protector Williams slotting in as the first true center on the roster in the LaMelo Ball era. Although Williams had his fair share of struggles in Summer League, the Hornets will hope his hyper-efficient play at Duke carries over into the NBA.
But Charlotte did little to improve a group that has shown the last two seasons that it isn't good enough, especially with Miles Bridges off the team. Without a giant leap from some young players or a sudden injection of talent, the Hornets risk wasting Ball's ability while he's still on a cheap rookie scale contract.
Grade: C+
Washington Wizards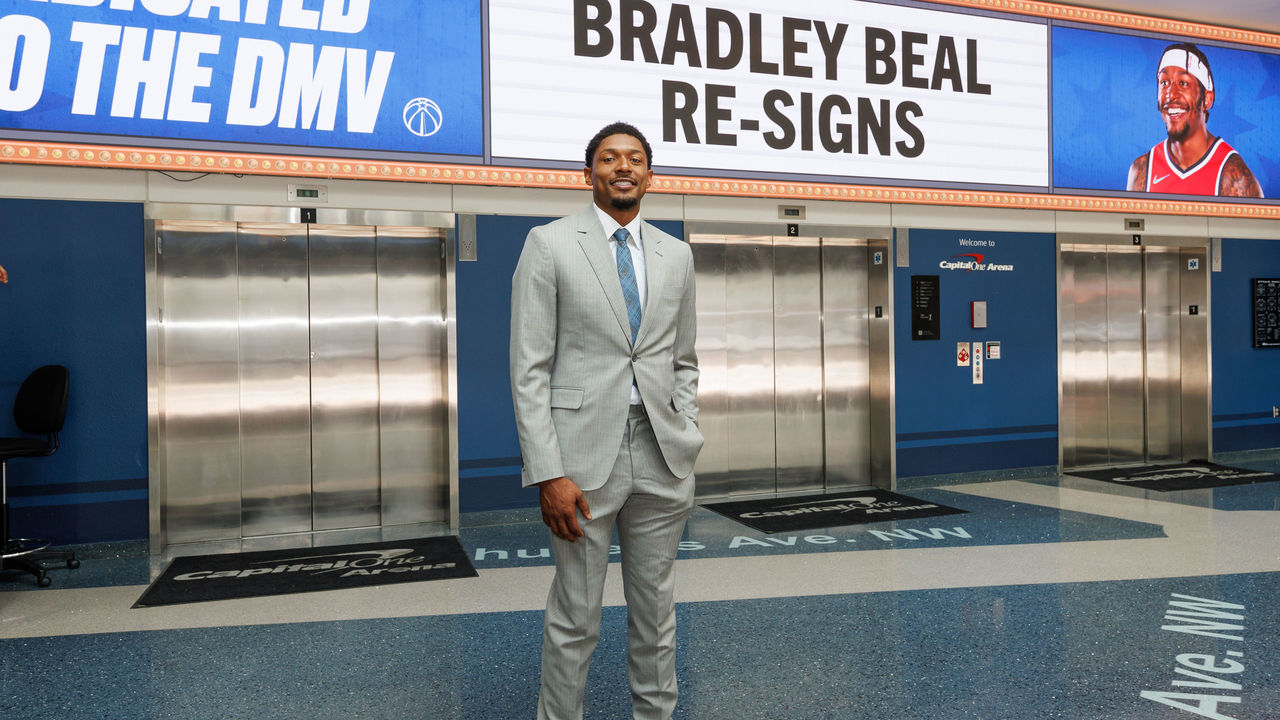 Last season: 35-47 (.427), missed playoffs
Departed: Thomas Bryant (LAL); Kentavious Caldwell-Pope (DEN); Raul Neto (CLE); Tomas Satoransky (Europe); Ish Smith (DEN); Cassius Winston (Europe)
Drafted: Johnny Davis (No. 10)
Re-signed: Bradley Beal, Anthony Gill
Added: Will Barton (DEN); Taj Gibson (NYK); Jordan Goodwin; Quenton Jackson (UDFA); Makur Maker (UDFA); Davion Mintz (UDFA); Monte Morris (DEN); Delon Wright (ATL)
The Wizards dealt with the biggest question surrounding their team over the past couple of seasons by locking in star guard Bradley Beal to a five-year, $193-million maximum extension. Whether it's the right decision to sign a player for such a large amount on a middling roster with little cap space is an entirely different question.
However, the Wizards made a concerted effort to find backcourt pieces to fit alongside Beal. Morris is a proven playmaker who could help set up the high-scoring Beal in good positions to score. Barton and Wright are both plus defenders who will alleviate pressure off Beal on that end. Even first-rounder Davis' isolation scoring ability can give Washington another threat off the bounce.
Inevitably though, this year's offseason for Washington will come down to whether the Beal signing becomes the start of a new core or turns into a burdening contract.
Grade: B-
Orlando Magic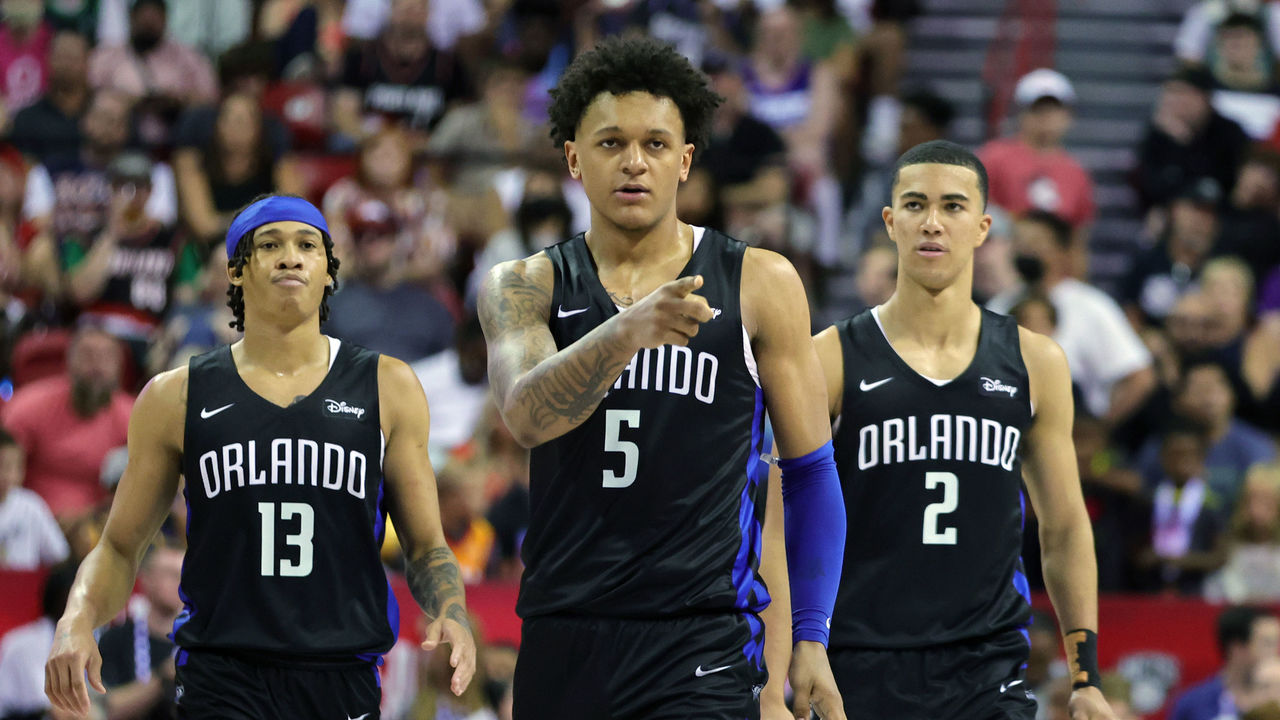 Last season: 22-60 (.268), missed playoffs
Departed: Ignas Brazdeikis (Europe); Robin Lopez (CLE)
Drafted: Paolo Banchero (No. 1); Caleb Houstan (No. 32)
Re-signed: Mo Bamba; Bol Bol; Devin Cannady; Gary Harris; Admiral Schofield
Added: Joel Ayayi (WAS); Kevon Harris
The Magic started the offseason with a surprise by drafting Banchero with the No. 1 pick. Many expected them to take Jabari Smith at the top spot. Although judging off of Summer League comes with a major asterisk, Banchero made Orlando look like geniuses with his performances in Las Vegas.
Banchero's elite face-up game offensively, combined with extraordinary passing skills for his age and position, make him the perfect piece to build around for a team looking for its first true franchise cornerstone since Dwight Howard. Mixing the potential Rookie of the Year with scorers in Franz Wagner and Cole Anthony and stout defenders in Markelle Fultz, Jonathan Isaac, and Jalen Suggs should make Magic fans optimistic about the future.
While Orlando didn't do much to get better for this upcoming season, picking Banchero may have been the move needed to start pushing the franchise past a rebuild and into the early stages of contention in a stacked Eastern Conference.
Grade: A-