Breaking down the biggest deals from Day 2 of NBA free agency
Dylan Buell / NBA / Getty Images
Though nothing can be made official until the league's moratorium is lifted on July 6, many of the biggest free agents have already come to terms on new contracts, while teams have begun wheeling and dealing.
Here are some thoughts on the biggest free-agent deals and transactions reportedly agreed to on the second day of free agency.
You can read our thoughts on the Rudy Gobert blockbuster here and read our Day 1 free-agency analysis here.
Celtics trade for Brogdon
The rich get richer.
Fresh off a run to the NBA Finals, Boston got significantly better by acquiring Malcolm Brogdon from the Pacers in exchange for Daniel Theis, Aaron Nesmith, Nik Stauskas, Malik Fitts, Juwan Morgan, and a 2023 first-round draft pick. In other words, the Celtics sacrificed maybe one rotation player and a likely late-first-rounder to add a player who looks like a fringe All-Star when healthy.
"When healthy" is the key phrase: Brogdon missed an average of 27.9 games per 82 contests over the last five seasons due to various injuries. Still, the upside of adding another two-way stud to what's already a bonafide title contender is well worth the bargain price Boston paid.
In addition to providing stout defense at the point of attack in a backcourt that also features Defensive Player of the Year Marcus Smart, Brogdon brings the type of playmaking, rim pressure, creation, and offensive initiation that Smart couldn't always provide. Brogdon had a down year shooting the ball in 2021-22, but he's also a career 37.6% 3-point shooter on more than four attempts per game.
Pairing Brogdon and Smart to play alongside stars Jayson Tatum and Jaylen Brown and to go with a defensively versatile frontcourt that boasts Robert Williams III, Al Horford, and Grant Williams is just about perfect team-building. Brogdon's also under contract for three more years at an average annual salary of $22.5 million, which is a very team-friendly deal in the NBA's current economic climate (again, assuming he can stay healthy).
While the Celtics are gunning to win a championship sooner than later, the Pacers appear to be maximizing their lottery chances. Indiana admirably spent decades constructing competitive teams and retooling without completely bottoming out. When the Pacers selected Bennedict Mathurin sixth overall in last week's draft, it was the franchise's first top-six pick since 1988. Perhaps owner Herb Simon and team president Kevin Pritchard finally understand what must be done to give the Pacers a chance to one day compete for titles.
Expect Indiana to also shop Myles Turner, Buddy Hield, T.J. McConnell, and other veterans as Indiana looks to build around Mathurin, Tyrese Haliburton, Andrew Nembhard, and future draft picks. - Joseph Casciaro
Bulls re-sign LaVine for 5 years, $215M and keep Jones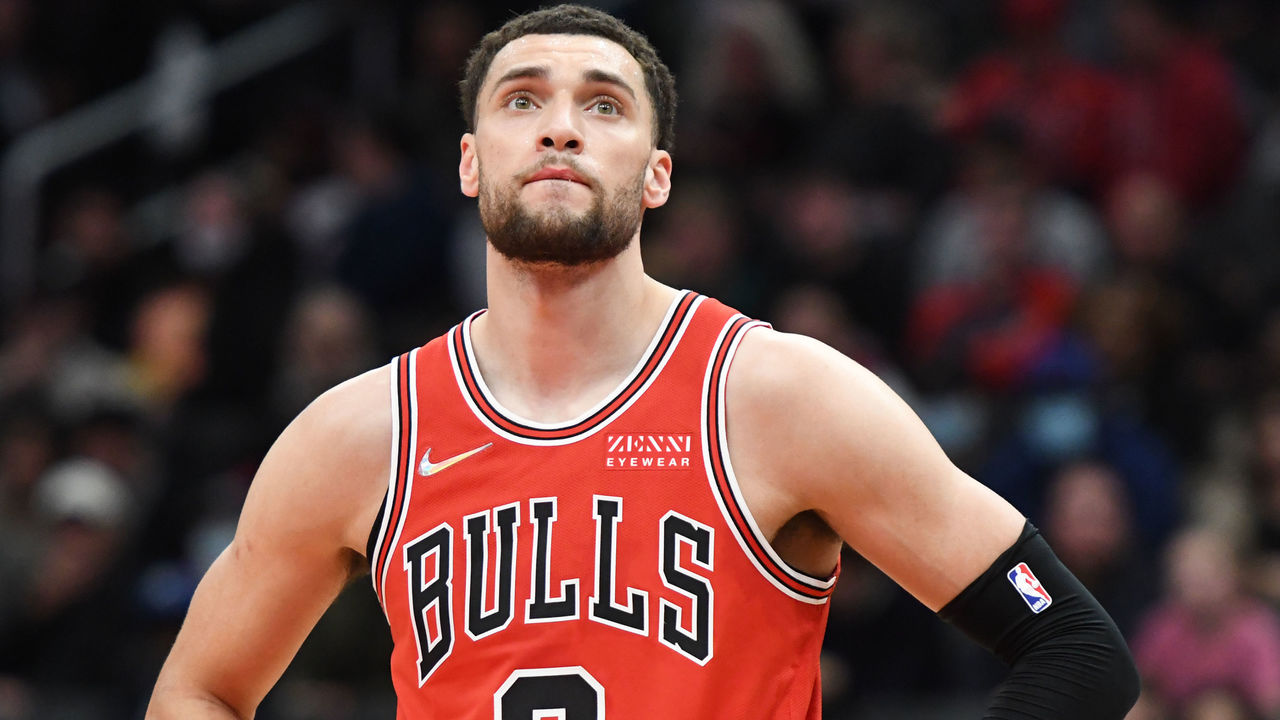 You can question the merits of locking in a core that will struggle to contend for anything beyond playoff berths, but everything Chicago did over the last couple years - from trading for Nikola Vucevic to acquiring DeMar DeRozan, Lonzo Ball, and Alex Caruso - was done to convince Zach LaVine that the Bulls were serious about trying to build a winner around him.
From that perspective, Friday is a great day for the team's front office, as LaVine committed to Chicago on a five-year, $215-million deal for what should essentially be the remainder of his prime. The two-time All-Star averaged 25.2 points, 4.8 rebounds, and 4.5 assists on 47-39-83 shooting over the last four years, with the upgraded Bulls finally giving LaVine his first taste of playoff action this past spring.
Chicago may not be able to improve on that first-round exit in the immediate term, but the Bulls could have significant flexibility again within two years. They'll be better positioned to capitalize on that window with LaVine on board than without him.
Chicago also agreed to re-sign Derrick Jones Jr. to a two-year, $6.6-million contract Friday. The 25-year-old forward dealt with a knee injury and a fractured finger last season, and he likely feels the Bulls didn't get his best in his debut season with the team. Jones is a hard-playing forward with some positional versatility on the defensive end, and Billy Donovan won't need to run a single play for him on offense, which is a good thing on a team with multiple ball-dominant stars. - Casciaro
Blazers keep Nurkic, add GP2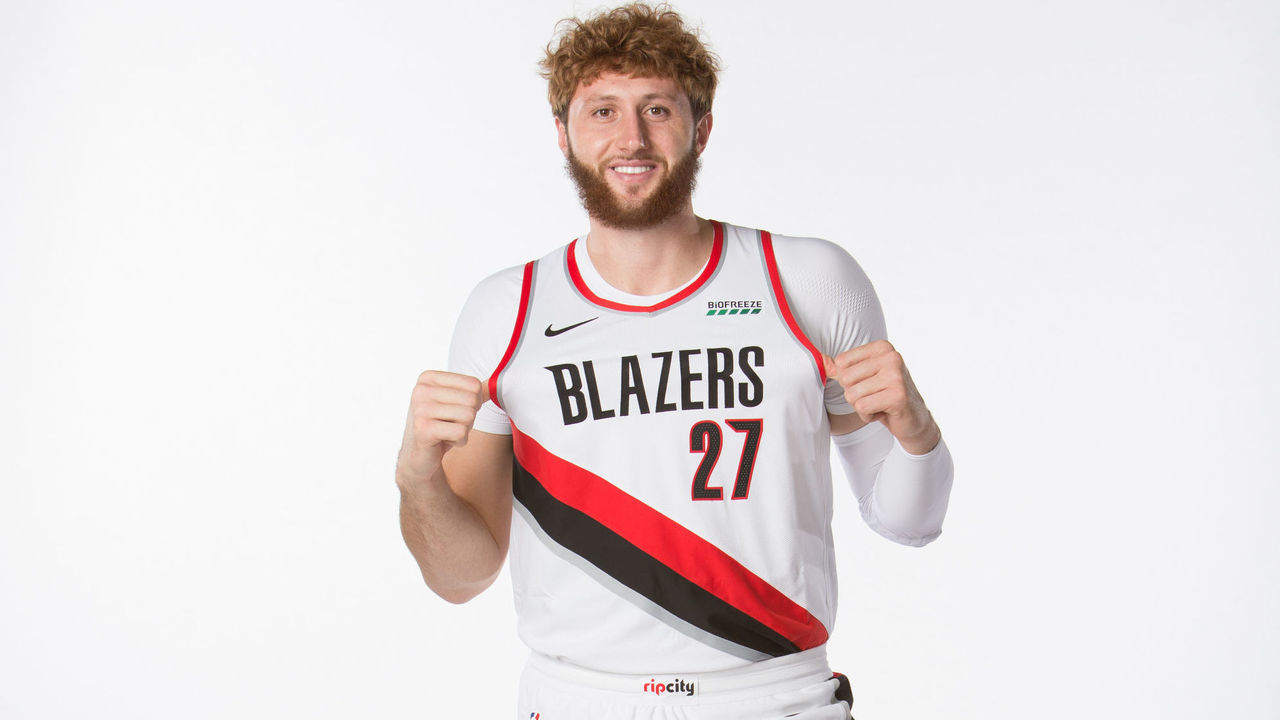 The Blazers continue a strong run of offseason moves by adding another huge and necessary injection of defense. They'd already shored up the wing and added some weak-side rim protection by acquiring Jerami Grant, and by bringing in Gary Payton II on a three-year, $28-million deal, they've added one of the five best perimeter defenders in the league. Crucially, he can lock down opposing guards as an on-ball guy, but he can also be incredibly disruptive as a helper, which he'll need to do while playing next to Dame Lillard and/or Anfernee Simons.
Payton should also be able to continue making himself useful on offense in a similar role to the one he played in Golden State. While the Blazers as a whole don't have the same level of playmaking or tempo, Lillard and Simons are the kinds of on-ball creators who can allow Payton to slip into open pockets of space and scrounge for buckets as a weak-side cutter, a lob threat in the dunker spot, or a screener and short-roller in the pick-and-roll.
Retaining starting center Jusuf Nurkic on a four-year deal worth $70 million was another necessary piece of business, even if they paid above market value for someone with a worrying injury history. Nurkic can be a frustrating offensive player, particularly when it comes to his decisiveness (or lack thereof) with the ball and finishing around the basket. But he's an excellent rebounder and a solid rim-protector with decent lateral mobility, and since his arrival in Portland, no one has given the Blazers' defense a bigger boost. The team finished 29th in defensive efficiency last season but defended at a top-10 level with Nurkic on the floor. They finished 29th the season prior, too, but defended at a top-five level with Nurk out there.
Crafting even an average defense with a starting backcourt of Lillard and Simons will be difficult, but between Nurkic, Payton, Grant, Josh Hart, Nassir Little, and Justise Winslow, the Blazers might (might!) have the surrounding pieces to make it work. - Joe Wolfond
Knicks re-sign Robinson for 4 years, $60M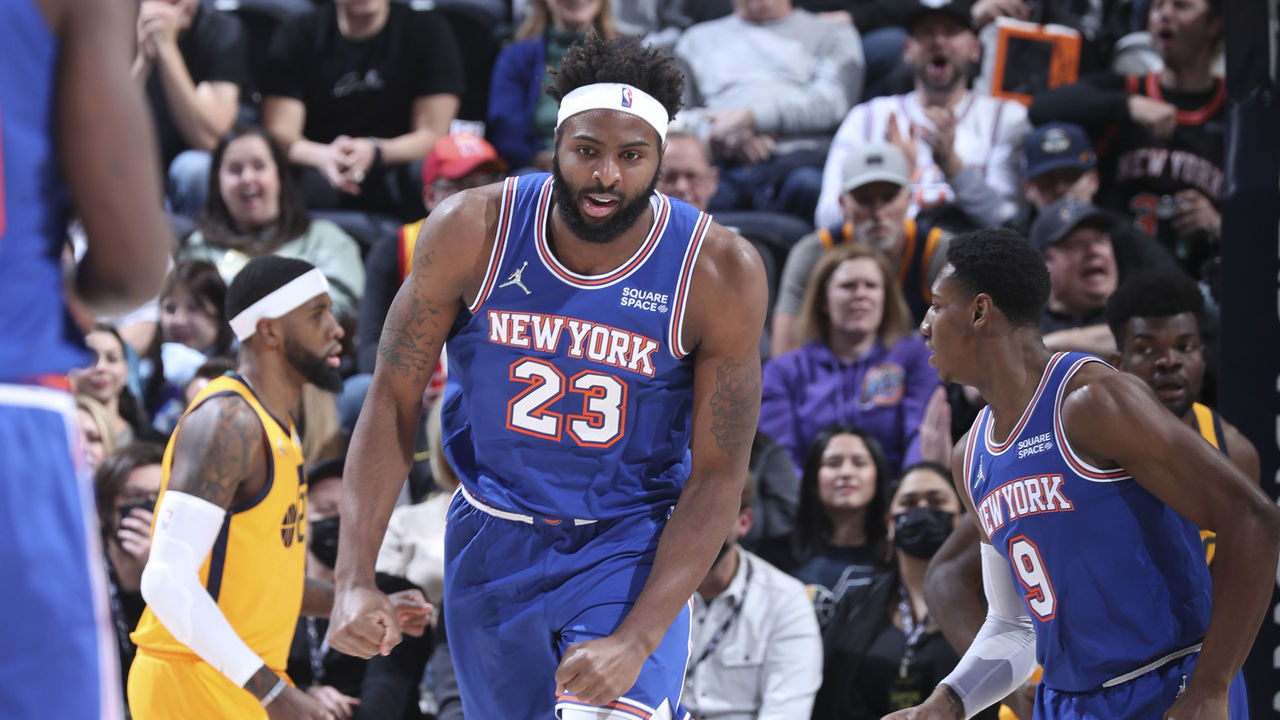 The Knicks have performed well in free agency thus far, and the re-signing of Mitchell Robinson makes him the first Knicks draft pick to sign a second contract with New York since Charlie Ward 28 years ago.
Given his offensive limitations and the fact plenty of true centers signed for much less over the last two days, this could be an overpay, but Robinson has the numbers to back him up. He's an uber-efficient big man (a career 72% finisher from the field) who does almost all of his offensive work around the rim and as the roller in pick-and-roll situations, and he's a legitimate rim-protector. Of the 90 players who defended at least 200 shots at the rim, Robinson held opponents to the 11th-lowest field-goal percentage (53.4%) there.
He's also only 24 years old and has improved as a defender in space in switching situations.
While the deal may be a bit rich, the Knicks locked up the type of young big man who should be a solid, role-playing center and starter for years to come. - Casciaro
Hawks send Huerter to Sacramento
Justin Holiday's an underrated swingman, Mo Harkless can play some defense, both players are on expiring contracts in 2022-23, and Atlanta got a protected, future first-round pick out of this deal. A Hawks team that already has all of Trae Young, John Collins, Clint Capela, and the newly acquired Dejounte Murray under contract for at least the next two years gets some long-term financial relief out of this. But the pillar of this trade is Kevin Huerter.
Huerter's a talented offensive player who can shoot, create for himself if need be, and provide some secondary playmaking. The 23-year-old's four-year, $65-million extension kicks in come October, so the Kings are acquiring a good young player who, like De'Aaron Fox and Domantas Sabonis, will be under team control for at least the next couple of years.
Also like Fox and Sabonis, Huerter does not bring much in the way of defensive ability. His defensive effort improved at points over the last two seasons, but he never brought it consistently on that end.
The Kings are more talented than they were a year ago, and perhaps they'll be more fun to watch, but if Sacramento is looking to end an NBA-record 16-year playoff drought, going all-in at one end of the court is a curious strategy. - Casciaro
Raptors sign Otto Porter Jr. to 2-year deal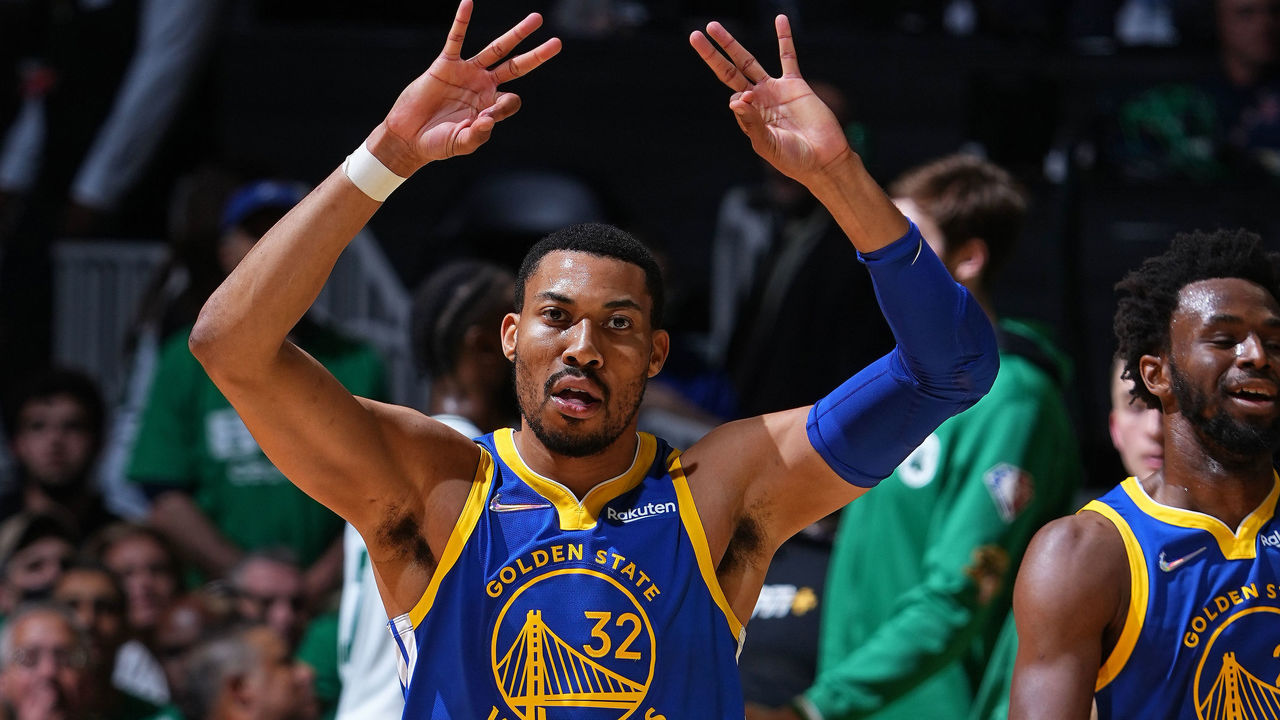 After retaining key reserves Chris Boucher and Thaddeus Young on Thursday, Toronto continued to bolster its bench Friday by landing Otto Porter Jr., fresh off Porter's championship win with the Warriors.
Porter won't address the Raptors' need for ball-handling and creation off the bench behind Fred VanVleet, but the veteran forward is a serious catch-and-shoot threat who brings the type of defensive length and ability that Toronto values.
The former No. 3 overall pick has shot 41.3% from deep over the last six years. Even in a down year for his shooting standards, Porter posted an effective field-goal percentage of 56.2% on 161 spot-up attempts in 2021-22. That was just shy of more reputable shooters like Buddy Hield and Duncan Robinson.
While financial details of this deal have yet to leak, the Raptors may still have at least a portion of their mid-level exception available to continue improving their depth, if they so choose. - Casciaro
Warriors re-sign Looney, add DiVincenzo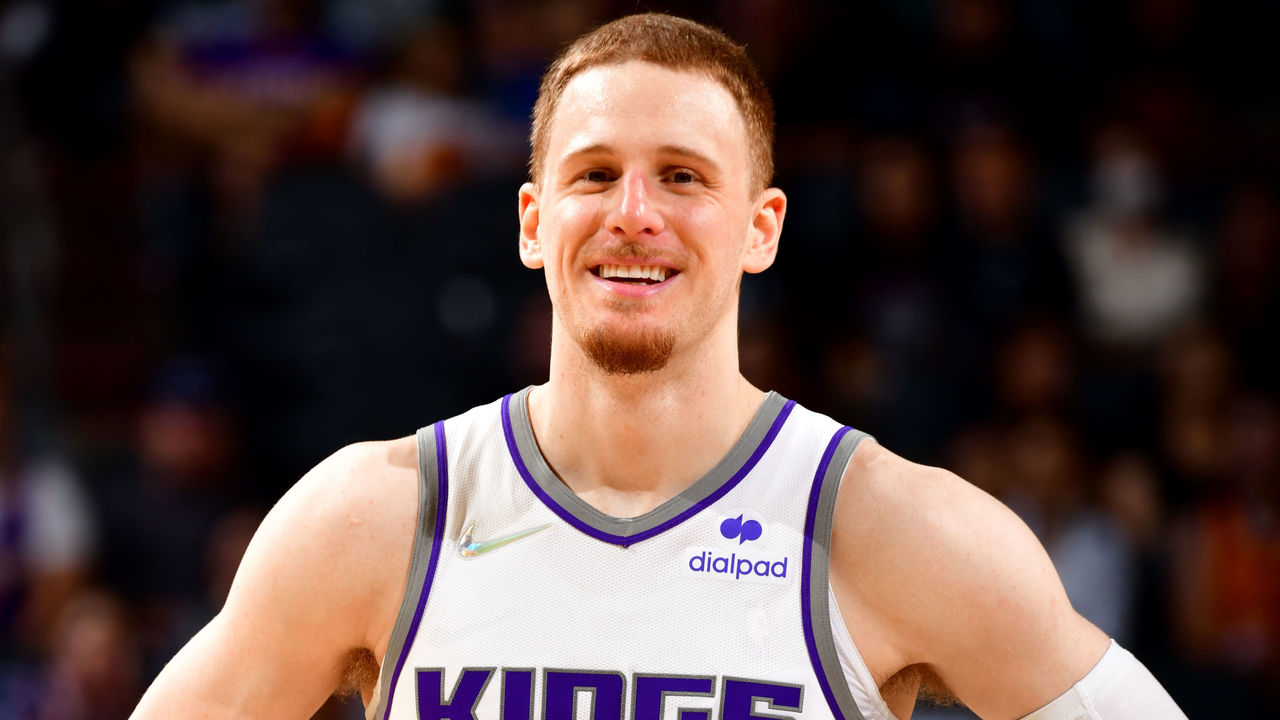 The Warriors wanting to retain Kevon Looney is no surprise given how well the stabilizing and underrated big man has played for them. What is surprising is that Looney settled for an underwhelming contract ($25 million over three years) in which the third year isn't even fully guaranteed.
Looney doesn't offer much offensive pop, but he's a fundamentally solid center in just about every respect. He sets great screens, rolls hard to the rim, rebounds very well on both ends, and is a positionally sound defender. Either rival teams didn't value that solid yet unspectacular skill set as much as we assumed they would, or Looney simply likes the trophy-laden comfort of Golden State.
After losing Gary Payton II earlier in free agency, the Warriors did well to strike on Donte DiVincenzo, reportedly agreeing to a two-year, $9.3-million contract with the 25-year-old. That doesn't mean DiVincenzo can fully replace what Payton brought to the reigning champions, but he's a fine consolation prize and potential reclamation project.
Like Payton, DiVincenzo was considered one of the league's premier perimeter defenders as recently as a year ago, before he tore a left ankle ligament in the 2021 playoffs and was sidelined for six months. When the former Bucks guard returned to the court in December, he was a shell of himself, and he finished the season in Sacramento, where he quietly began to round back into shape.
While it comes in a different form than the type Payton provides, DiVincenzo does possess some playmaking ability. He's also shot better than 36% from deep on more than five 3-point attempts per game over the last two seasons. If the Warriors get a healthy version of DiVincenzo next season, Golden State should be thrilled with this pickup at this price. - Casciaro
Cavs re-sign Rubio, add Robin Lopez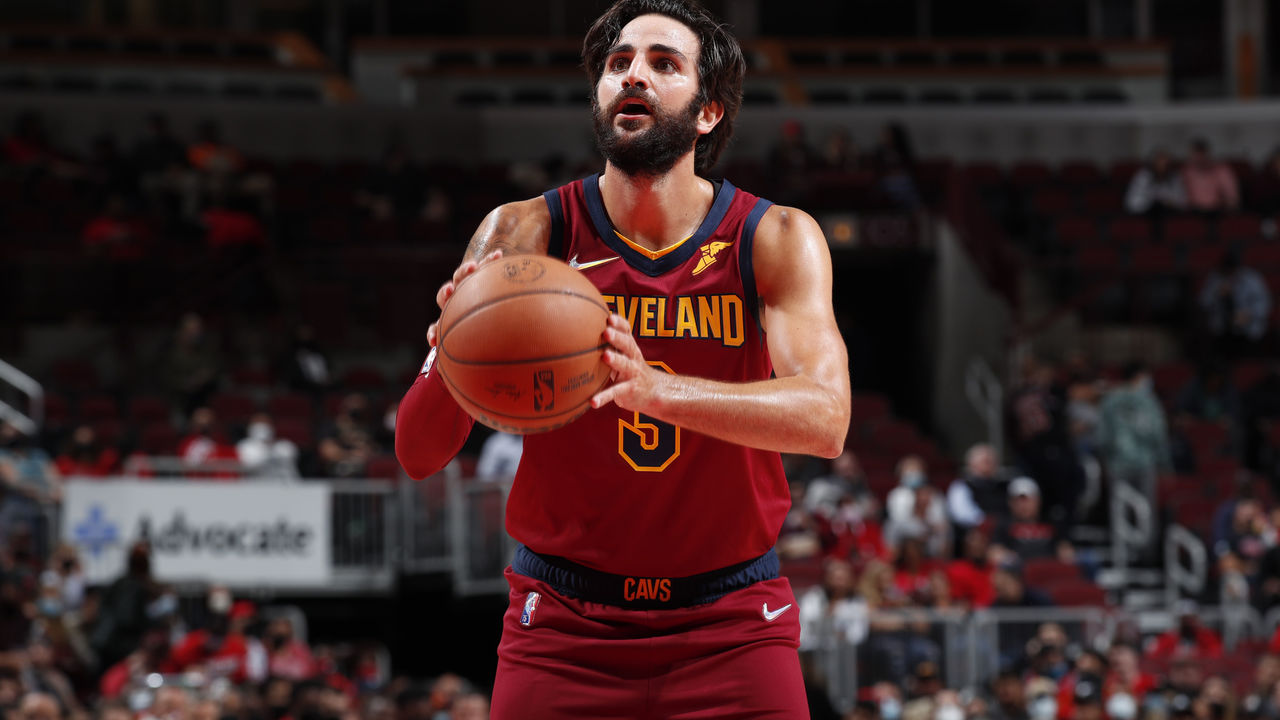 Ricky Rubio's steady play was a key component of Cleveland's surprising start last season, so it's nice to see the Cavaliers reward the veteran with a three-year deal worth $18.4 million after he suffered a torn left ACL in December (while also somewhat protecting themselves by only partially guaranteeing the final year of the new contract).
Rubio's a pass-first point guard who rebounds and defends well for his position, and his poise as a high-IQ floor general was a good fit beside Darius Garland and the young Cavs. Though his wonky jumper comes and goes, he did crack the 20-point mark six times in only 34 games last season, including a career-high 37-point explosion against the Knicks.
Lopez is simply a tough veteran big man who will rebound and defend when called upon off the bench. He's a solid reserve behind Evan Mobley and Jarrett Allen. - Casciaro
Clippers sign John Wall to 2-year, $13.2M deal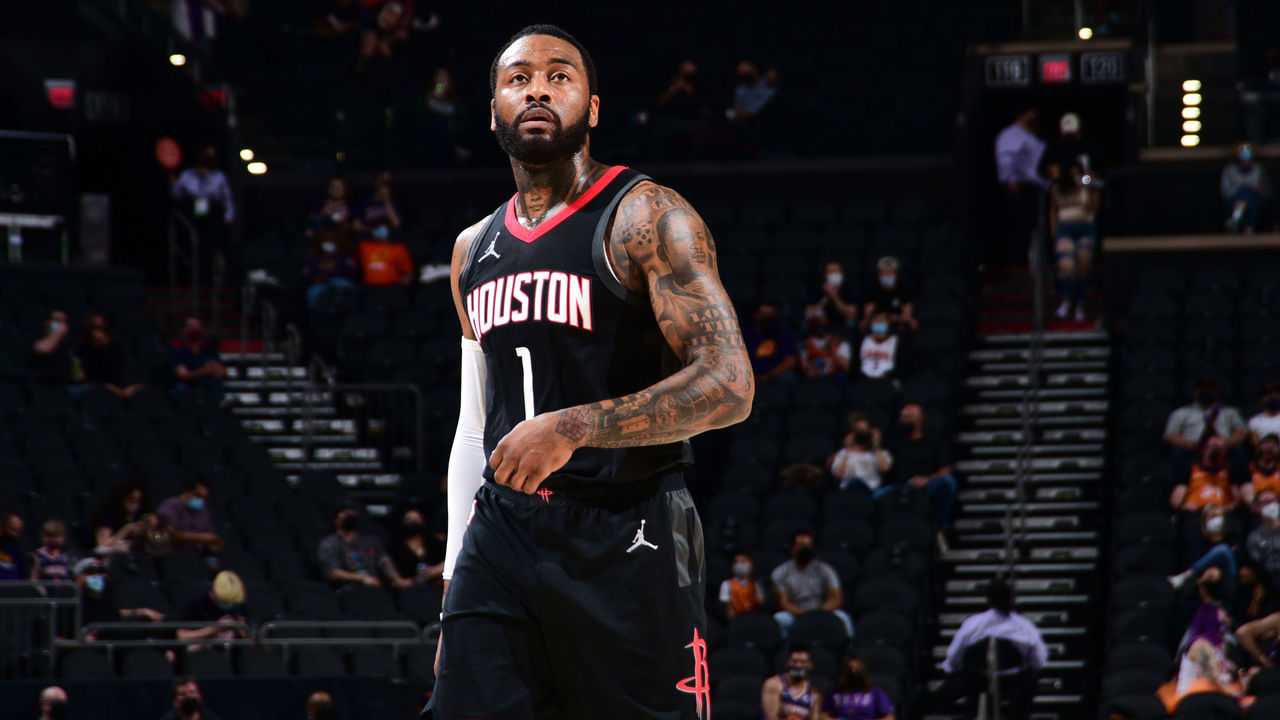 The league's worst-kept secret since John Wall was bought out by the Rockets is finally out in the open, as the former All-Star joins the Clippers for the taxpayer mid-level exception. The deal will also make Wall whole after the 31-year-old reportedly gave up about $6.5 million of his original 2022-23 salary ($47.4 million) in his buyout from Houston.
It's tough to judge this deal given how little we know about the five-time All-Star's current abilities. Though he averaged just under 21 points and seven assists in 40 games of the 2020-21 season, he was also woefully inefficient the last time we saw him on an NBA court and clearly no longer the perimeter defender he once was. Not to mention that a player who relied on speed and explosiveness has appeared in just 113 games over the last five years due to Achilles, heel, and knee injuries. After sitting out the 2021-22 campaign while the Rockets sought trade avenues, Wall enters next season without having suited up for an NBA game in 18 months.
Best-case scenario, Wall stays moderately healthy and provides a contending Clippers squad with some ball-handling pop and dynamism off the bench. Worst case: A cap-strapped Clips team that needed to be wise in using the few financial tools and exceptions at its disposal gets nothing of value out of this agreement, while Wall still fancies himself a star. - Casciaro
Nuggets sign Bruce Brown to 2-year, $13M deal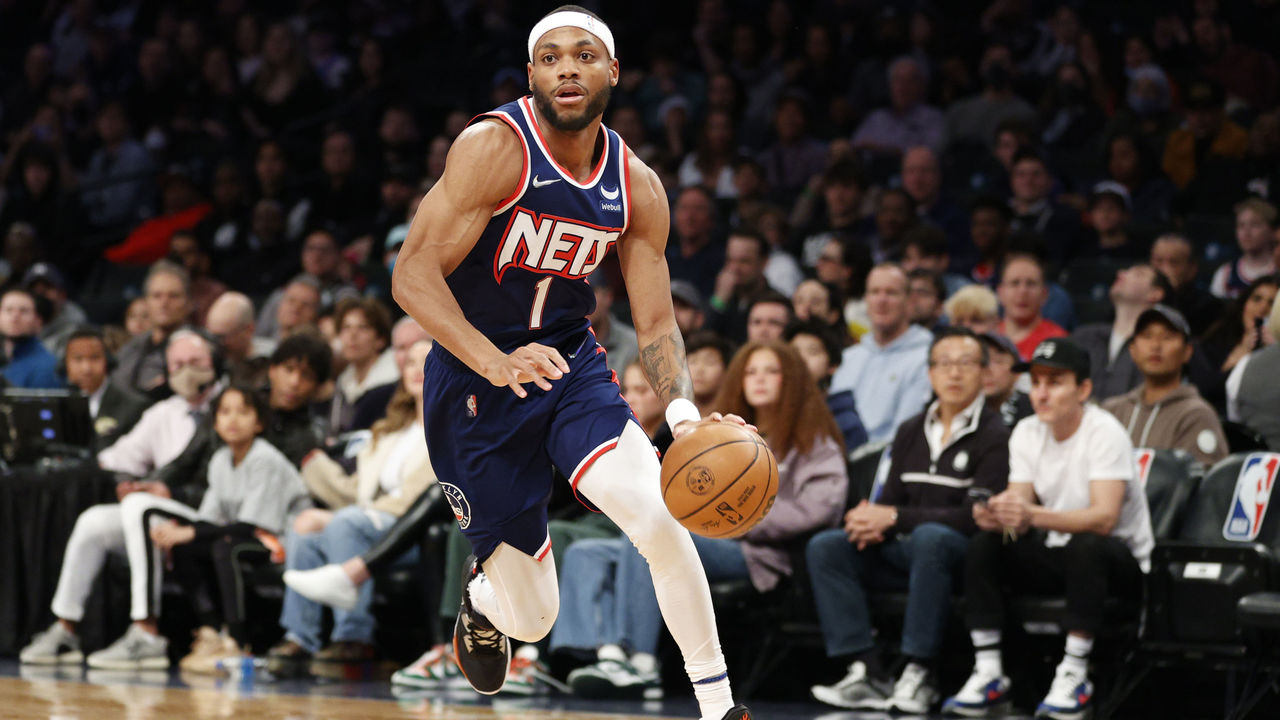 The Nuggets, like their Northwest Division rivals in Portland, clearly made it a priority to upgrade their perimeter defense this offseason. And like the Blazers, their offensive ecosystem is strong enough to incorporate a non-shooting guard in order to do so. In that sense, getting Brown for two years at the taxpayer mid-level is a major win.
Brown should fortify the Nuggets at the point of attack where their limitations have been glaring in the last couple years, especially in the playoffs. On top of that, Denver should have all kinds of fun with him at the offensive end, particularly as a screener in inverted pick-and-rolls with Nikola Jokic. Brown's a fantastic cutter who got very used to being a 6-foot-4 roll man with the Nets, and Jokic will spoonfeed him a ton of easy baskets.
Between the Brown signing and the trade for Kentavious Caldwell-Pope earlier in the week, a Nuggets team that won 48 games last year on the back of the two-time MVP addressed a clear area of need - just as its second- and third-best players are set to return from injuries. - Wolfond
Timberwolves sign Forbes to 1-year deal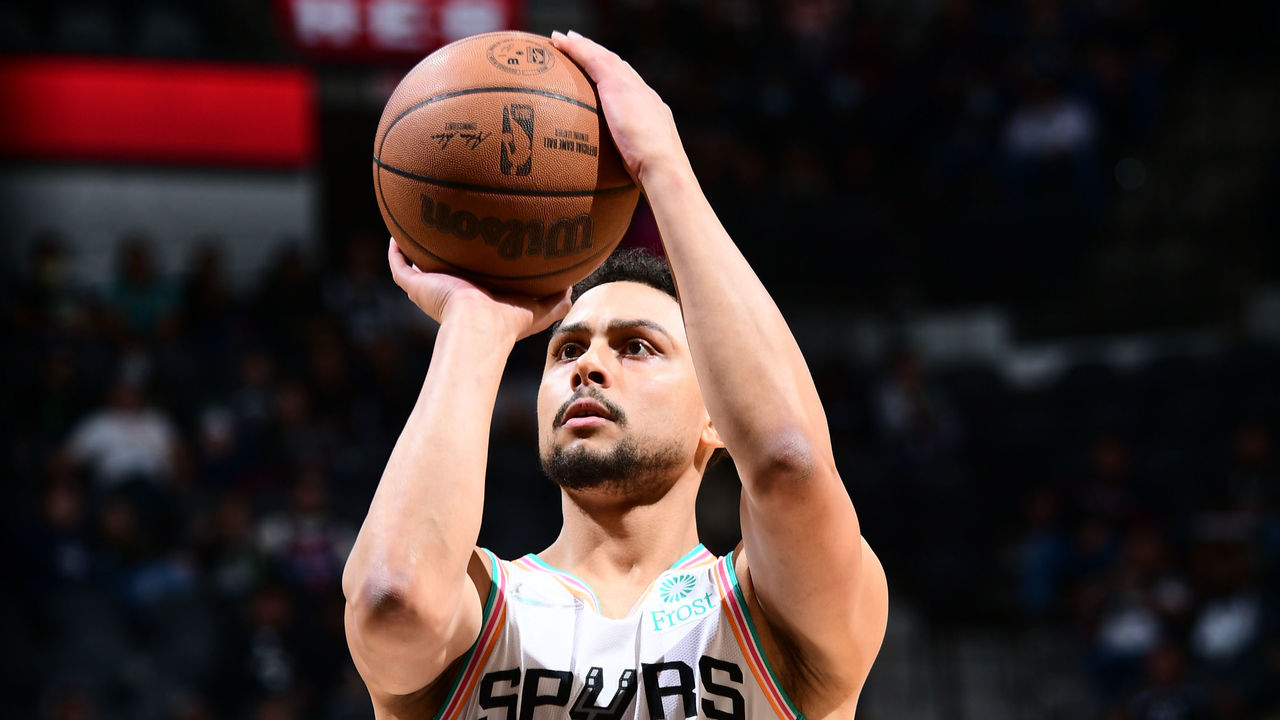 After mortgaging a ton of assets, and essentially their future, to land Gobert in the biggest move of the summer so far, the Timberwolves also made one of the best, low-key additions on Friday, adding Bryn Forbes on a minimum contract.
Forbes brings shooting to Minnesota, and the Wolves are about to need a lot of it to space the floor, both around their stars and off the bench. The 28-year-old has seen more than 56% of his career field-goal attempts come from behind the arc, where he's converted at a 41% clip. Among the 53 players who've made at least 600 3-pointers over the last five years, Forbes' 41.6% conversion rate ranks second, behind only Joe Harris.
Even for a player who doesn't do much else, that kind of shooting usually gets you more than the minimum. - Casciaro
Comments
✕
Breaking down the biggest deals from Day 2 of NBA free agency
  Got something to say? Leave a comment below!