5 NBA storylines to watch this season
The 2021-22 NBA campaign is fast approaching on the heels of a typically absorbing offseason. Here's a look at five compelling storylines certain to play a part in the upcoming season.
Can the Warriors contend again?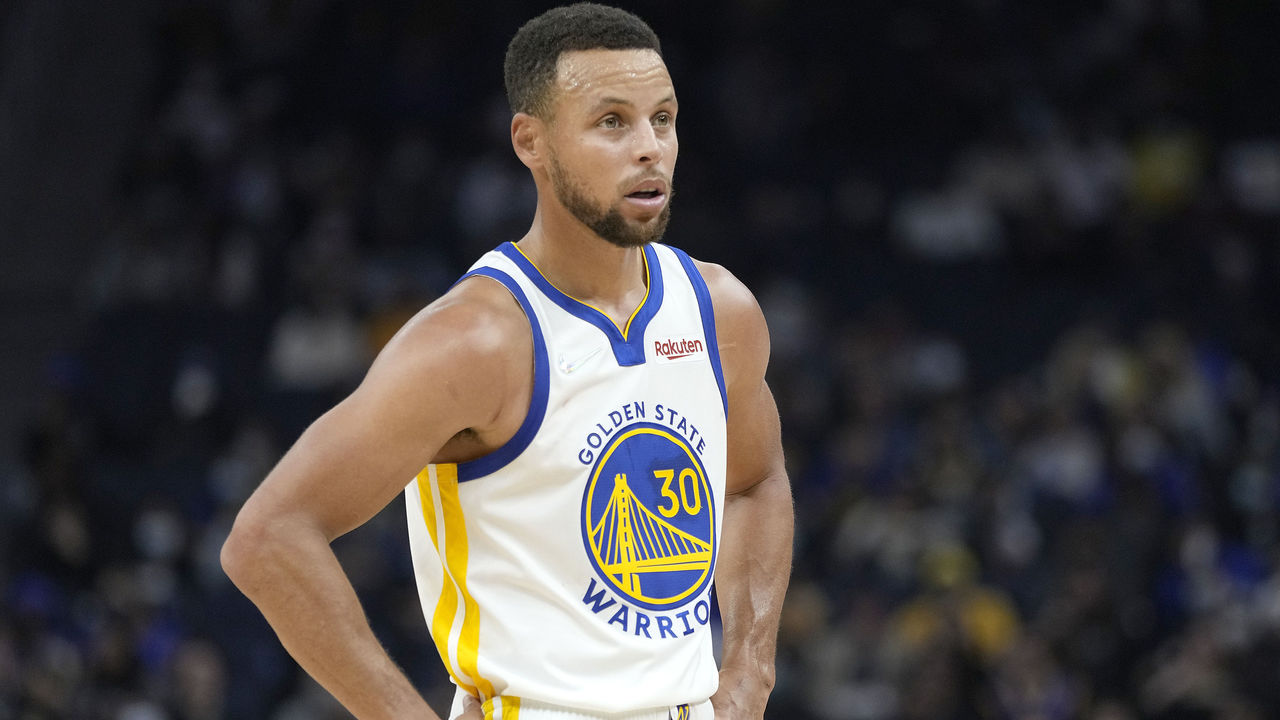 It's been a little more than two years since the Golden State Warriors' dynastic run came to an end with their loss in the 2019 Finals. The team was playing in its fifth consecutive championship series and positioned to continue contending at a high level until Klay Thompson's ACL tear and Kevin Durant's departure threw a wrench into its plans.
Despite all the obstacles in recent seasons, the Dubs, fortunately, can still count on Stephen Curry. And when you have a player of that caliber in his prime, your team's path back to contention becomes that much easier to navigate. The three-time champion looks poised to produce at an MVP level once again after leading the league in scoring last season.
Even with the greatest shooter in basketball continuing to lead the charge, the Warriors will still need a number of things to break right for them to again reach the lofty heights the organization is used to.
For starters, how will Thompson bounce back after he returns around Christmas? The star sharpshooter hasn't played on NBA hardwood since tearing his ACL in Game 6 of the 2019 Finals. After completing a lengthy rehab from his devastating knee injury, Thompson ruptured his Achilles tendon during an offseason workout last year. That injury forced him out of action for an additional season. Now 31 years old, will Thompson will be able to regain his previous form? His shooting stroke should remain elite, but a potential lack of mobility could prove problematic, particularly on defense.
Draymond Green is another integral piece of this equation. The versatile forward's offensive efficiency has regressed in recent years to the point where teams often leave Green open beyond the arc, which, more often than not, he fails to capitalize on. Green still brings it on the defensive end, but he'll have to elevate his offensive output if Golden State hopes to challenge the Western Conference's elite teams this season.
How long can the Blazers keep Lillard happy?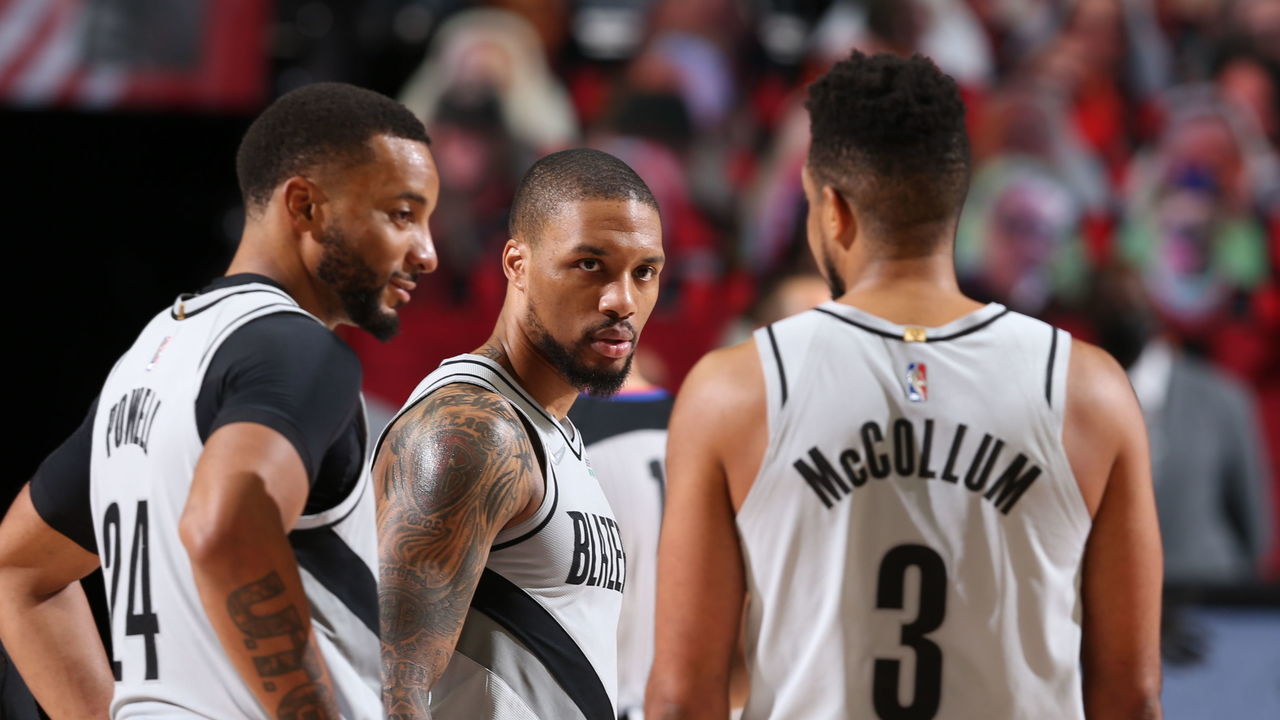 Damian Lillard is one of the league's savvier social media users, and as such, alarm bells rang when the All-Star posted a not-so-cryptic message on his Instagram following the Portland Trail Blazers' first-round playoff defeat to the injury-hobbled Denver Nuggets. "How long should I stay dedicated? How long til opportunity meet preparation?" Lillard wrote, quoting late friend and rapper Nipsey Hussle.
The exit marked the fourth time in five years that the Trail Blazers were bounced in the opening round, sparking rumors that Lillard had grown tired of carrying a team whose ambitions didn't match his own. It's not like the Blazers' recent offseason acquisitions offered much encouragement, either. After they bowed out to the Golden State Warriors in the 2018-19 conference finals - the furthest point Portland reached in nearly two decades - general manager Neil Olshey's two unintentionally hilarious main summer additions were Kent Bazemore and Hassan Whiteside.
Lillard quelled concerns over a potential departure when he reiterated his commitment in September on the heels of an offseason that was equal parts resourceful and expectedly unglamorous for the Blazers. Cody Zeller, Ben McLemore, Derrick Jones Jr., Tony Snell, and Larry Nance Jr. add much-needed moxie, and the latter was voted the most underrated player acquisition in the recent general managers survey.
The Blazers also dismissed Terry Stotts, the only coach Lillard has played under during his nine-year NBA career, and replaced him with first-time head coach Chauncey Billups. The hiring coincided with the resurfacing of sexual assault allegations against Billups, Lillard wanted Jason Kidd instead, and the organization probably couldn't have handled it all any worse than it did.
Days before the season tips off, there's a nervous sense that it's now or never for Lillard and the Blazers. "I think the best way to put it is just to be more urgent," Lillard told reporters in July. "Do we want to win it all? Do we actually want to do that? Then we've got to do things to show that." Mounting pressure is on Olshey to meet Lillard's expectations, and while there is sound logic to suggest the Blazers merit Western Conference sleeper status, a slow start could see speculation of a high-profile exit once again come to a boil.
Will the Simmons saga shroud the Sixers' start?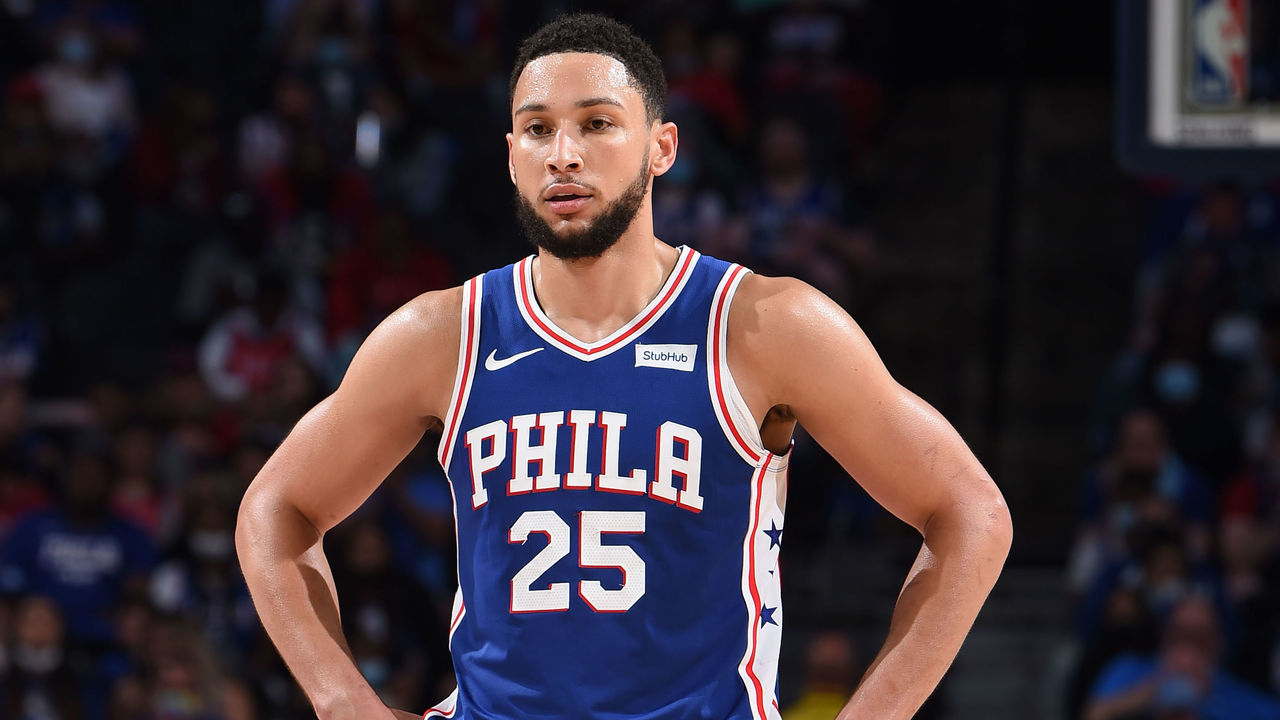 Speaking of disgruntled point guards, Ben Simmons' breakup with the Philadelphia 76ers has been messy and initially seemed irreparable. Simmons reportedly denied his Sixers teammates' attempts to fly out to L.A. for a chat, put his chic condo in Philly on the market, and refused to show up to training camp.
Then, like an apparition in the night, Simmons arrived in Philadelphia without warning and reportedly sat down with general manager Elton Brand and team president Daryl Morey on Tuesday for a "brief" meeting. It was the first discussion between Simmons and the organization since August, perhaps signaling the first steps toward rapprochement.
It's unclear if Simmons will be part of the team in the long term. Despite a dreary postseason noted by comical returns from the charity stripe (34.2% is an NBA record for playoff futility) and a series of questionable late-game decisions, he remains both an integral part of the Sixers' setup and an attractive piece for a team short on playmaking and defensive chops. That's not to say shipping Simmons and the four years remaining on his five-year, $177-million deal is a straightforward ask should it come to that, especially considering Morey's reported trade demands.
Should the Simmons issue not find resolution in the near future, the Sixers will have a significant void in the backcourt alongside Seth Curry. "I'm fine. Like, if we can get one, great," head coach Doc Rivers told the Philadelphia Inquirer's Keith Pompey when asked about the point guard situation. "I don't worry about what we don't have." Rivers has used Tyrese Maxey and Shake Milton in Simmons' stead to mixed results in the preseason, though neither is a natural point guard and both are better suited to come off the bench. The Sixers' title ambitions remain moored to Simmons and a summer soap opera that could spill over into the season.
Will the Nets' Big Three log big minutes together?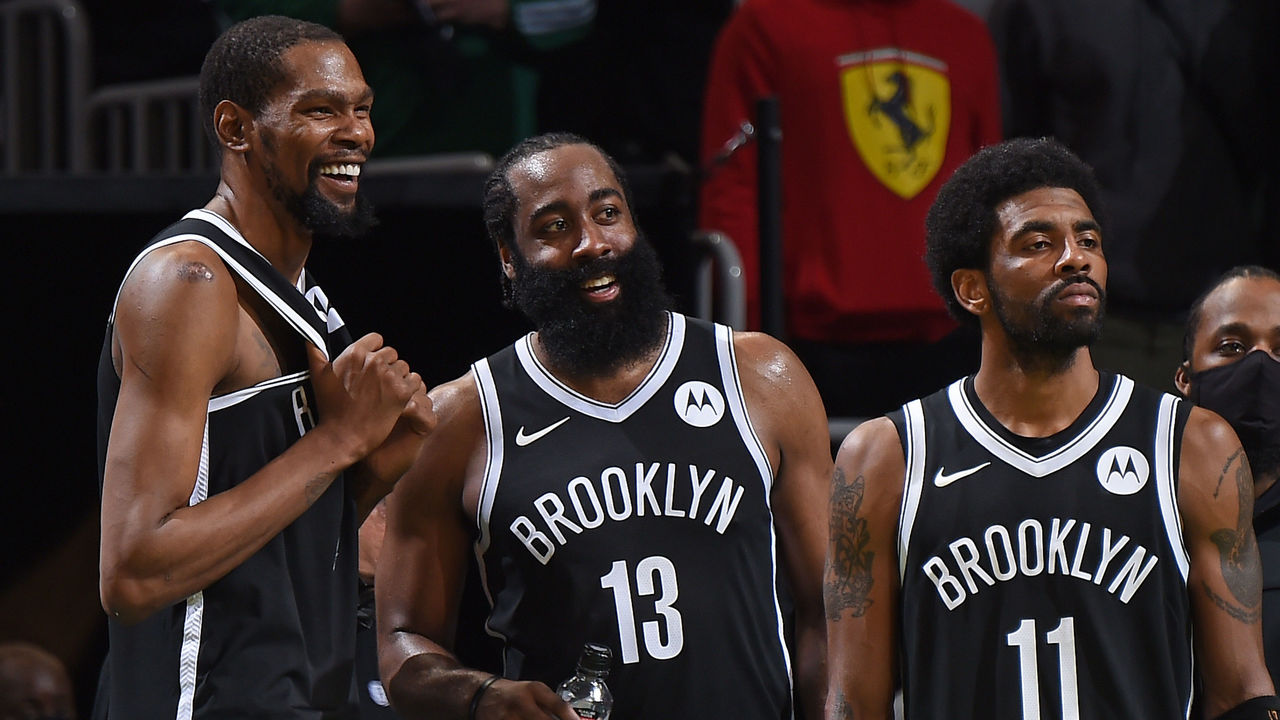 Given that the Brooklyn Nets feature a pair of top-10 talents on their roster in Kevin Durant and James Harden, a top-25 player in guard Kyrie Irving, and an abundance of capable veterans filling important roles, including Blake Griffin, LaMarcus Aldridge, Patty Mills, Bruce Brown, and Joe Harris, it's no secret why the Nets enter the new season as title favorites.
For all the talent the Nets possess, what ultimately cost them last season was a combination of injuries and lack of availability. The trio of Durant, Harden, and Irving only played a total of 202 regular-season minutes together. They then managed to share the court for all five games of Brooklyn's first-round playoff series win over the Boston Celtics before injuries sidelined Harden, and later Irving, in the conference semifinals against the Milwaukee Bucks. Those hindrances in the team's championship pursuit will likely remain during the 2021-22 campaign.
Irving's status for the upcoming season is highly uncertain. The mercurial floor general's attempt to play exclusively road games was denied by the Nets, who made the decision to withhold him from games and practices until he fulfills New York City's vaccination rules. For all we know, the All-Star guard could sit the entire season and lose out on half of his $33.3-million salary for the 41 home games missed, which would obviously prevent the team's Big Three from sharing the court. That said, even if Irving doesn't suit up, the Nets still feature enough star power and depth to remain firmly entrenched in the championship picture.
Moving away from the Irving situation, we have the health of the Nets' other two stars. Both Durant and Harden missed significant stretches last season with hamstring ailments but appear to be fully healthy as the campaign approaches. Durant and Harden will likely be subjected to sporadic DNPs, which should reduce the amount of time on the court together. If they stay healthy and wreak havoc in the postseason, the decision to manage their playing time will certainly be worthwhile.
Can the Lakers defy Father Time, deliver LeBron a 5th ring?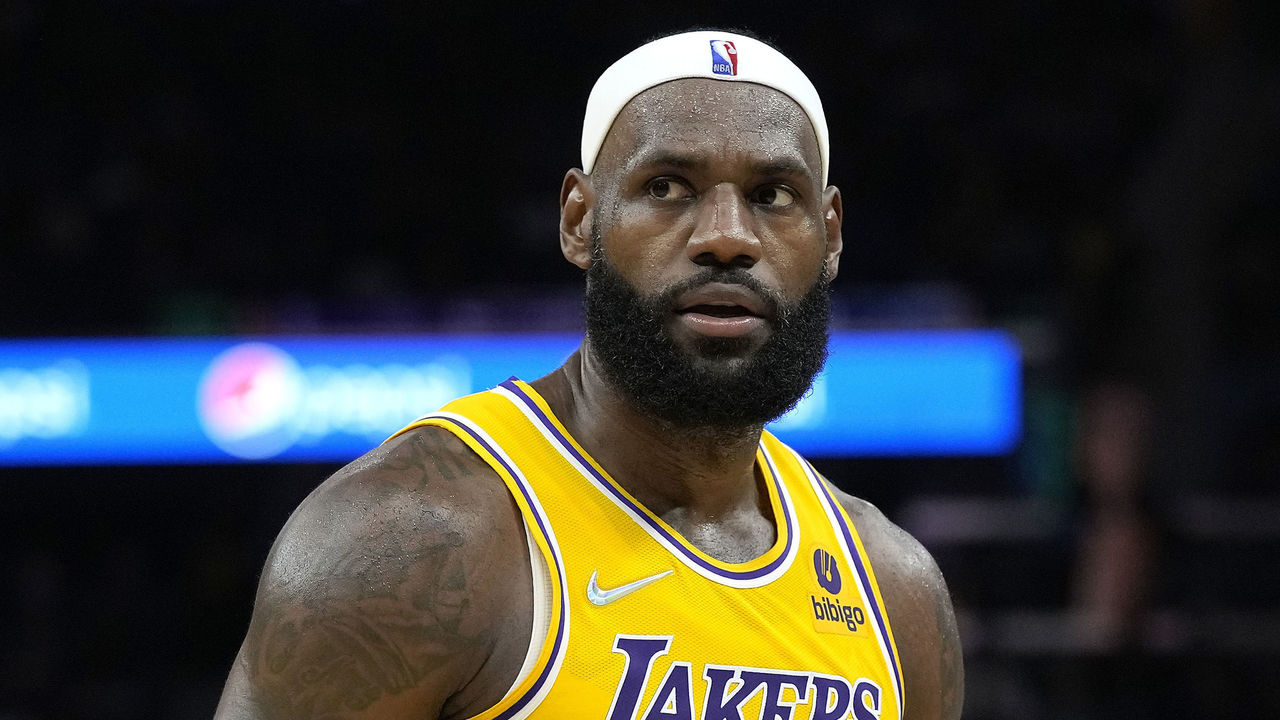 The Los Angeles Lakers significantly retooled this summer by acquiring Russell Westbrook to form a new Big Three alongside LeBron James and Anthony Davis. The Purple and Gold had to part ways with much of their depth from last season in order to complete the trade, including Kyle Kuzma, Kentavious Caldwell-Pope, and Montrezl Harrell, which prompted GM Rob Pelinka to fill the vacant spots in the rotation through free agency.
Pelinka struck gold with numerous signings, most notably in short-term deals for young guards Malik Monk and Kendrick Nunn, who both figure to provide scoring punch off the bench. Aging veterans Carmelo Anthony, Dwight Howard, Rajon Rondo, and Trevor Ariza also signed up, which is partly why Los Angeles will enter the season with the league's oldest roster at 29.6 years, according to Real GM. Ten players, most of whom will feature in Frank Vogel's rotation, are 32 or older, while 28-year-old Davis is the Lakers' lone star under 30.
The Lakers clearly recognize that with James turning 37 in December and entering his 19th season, he needed another high-usage player to initiate offensive possessions and lessen the load. Westbrook should help keep James fresh for the playoffs, assuming LeBron can avoid another lengthy injury absence. James has missed significant chunks of games in two of the last three seasons with groin and ankle ailments but has performed at an MVP level when healthy.
This veteran Lakers roster has the tools to help deliver James a fifth ring. Ensuring James, Davis, and Westbrook stay healthy is the No. 1 priority for the regular season, given that this team's success will be determined solely by whether it can successfully capture another Larry O'Brien Trophy.
Comments
✕
5 NBA storylines to watch this season
  Got something to say? Leave a comment below!