Ranking the NBA divisions: West coast is the best coast
With the start of the 2021-22 NBA campaign less than a week away, here's how the league's six divisions rank in terms of strength and competitiveness:
6. Central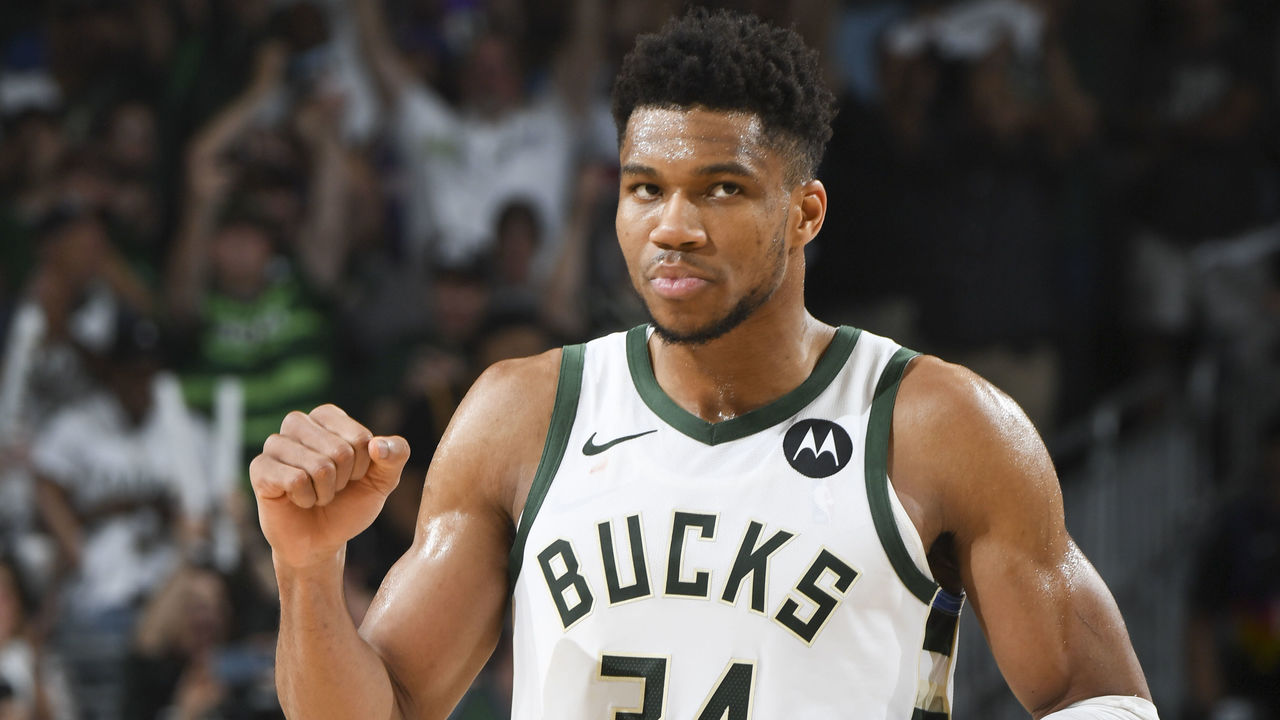 It was a case of the Milwaukee Bucks and four also-rans in the Central Division last season. The NBA champs were the only team in the quintet to finish with a positive points differential, and they were the sole Central side to finish above .500, making this the only division to boast such levels of ineptitude.
All expectations are that the Bucks will again be one of the NBA's top teams. Among the Indiana Pacers, Chicago Bulls, Cleveland Cavaliers, and Detroit Pistons, only the Bulls' offseason resulted in immediate positive change. The additions of DeMar DeRozan, Lonzo Ball, and Alex Caruso, among others, have strengthened a roster constructed around Zach LaVine and Nikola Vucevic. Chicago should challenge for a top-six playoff berth after narrowly missing out on the play-in games last season.
Rick Carlisle's Pacers should also anticipate an uptick in quality with the hopeful returns of TJ Warren and Myles Turner, though they added little depth to a roster that's been beset by absences among its core group over the last two seasons. The Cavaliers' perplexing foray into free agency leaves them languishing in limbo between competitive and rebuilding, and they don't seem close to either. And in Motown, the Pistons will be delighted they landed consensus No. 1 pick Cade Cunningham to complement general manager Troy Weaver's youth movement, though they're once again a bottom-five outfit in the interim.
5. Southeast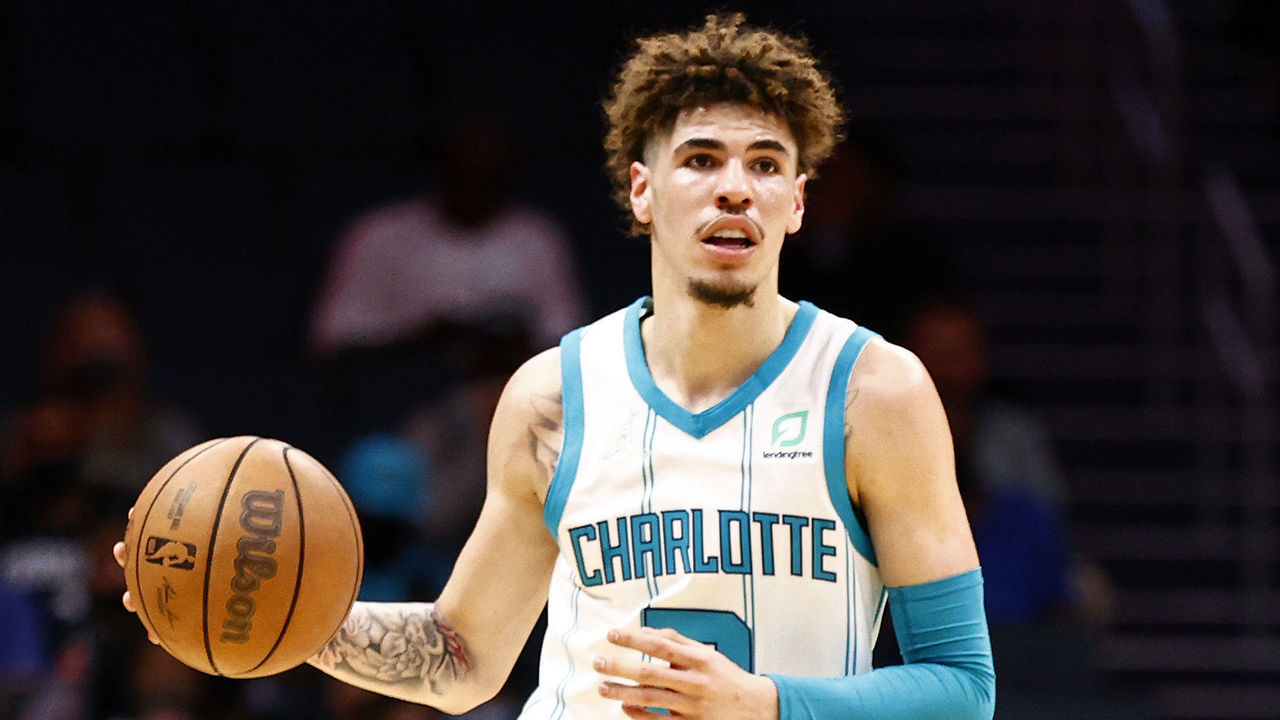 The Miami Heat and Atlanta Hawks are the only two playoffs locks in the Southeast Division. Miami retooled this summer by bringing in a number of gritty, hard-working players that should fit seamlessly into the Heat's culture, most notably former Toronto Raptors point guard Kyle Lowry and recently crowned NBA champion P.J. Tucker. Meanwhile, Atlanta retained its core pieces with new deals for Trae Young, John Collins, and Clint Capela after a surprising conference finals run. The Hawks are set up to once again be a well-balanced offensive juggernaut centered around Young's brilliance.
The Charlotte Hornets should take another step forward as LaMelo Ball and the rest of the team's young core - including Miles Bridges, PJ Washington, and 2021 first-rounder James Bouknight - continues developing. Add in veteran acquisitions Kelly Oubre Jr. and Mason Plumlee, along with a healthy Gordon Hayward, and it's hard not to get excited about Charlotte's chances of qualifying for at least another play-in tournament berth.
Both the Washington Wizards and the Orlando Magic will likely remain at the bottom of the division. Washington is looking to retool around Bradley Beal and a number of Los Angeles Lakers castoffs acquired in the Russell Westbrook blockbuster, while Orlando is continuing its lengthy rebuild centered around No. 5 overall pick Jalen Suggs, 24-year-old defensive stalwart Jonathan Isaac, and promising big man Wendell Carter Jr.
4. Southwest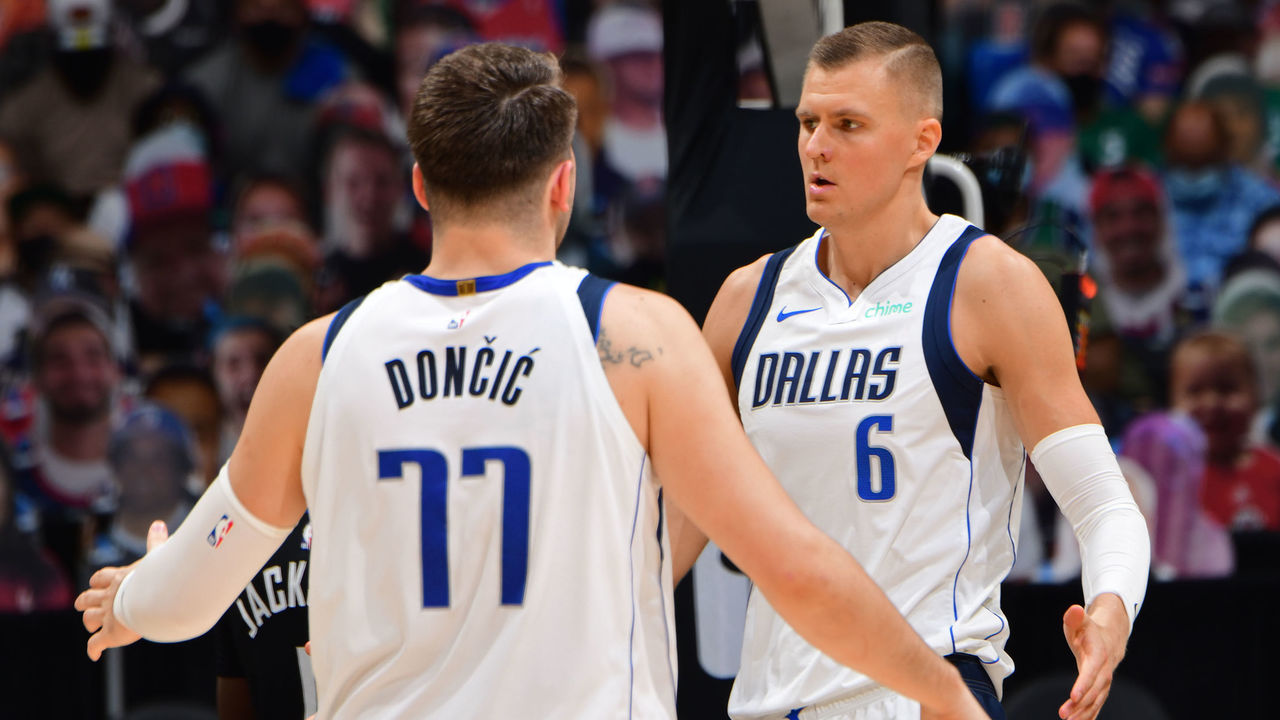 The Dallas Mavericks have a good chance at being crowned Southwest Division champions for the second straight season. While Luka Doncic will once again carry Dallas, how 7-foot-3 sidekick Kristaps Porzingis performs could determine the Mavs' playoff ceiling. After saying he's felt like an afterthought at times when playing alongside Doncic, it'll be interesting to see how new head coach Jason Kidd goes about trying to get the most out of the Porzingis-Doncic pairing.
If there's one team capable of knocking the Mavs off the top spot in the division, it's the Memphis Grizzlies. Led by a promising young core of Ja Morant and Jaren Jackson Jr., the Grizzlies will look to take the next step toward becoming a playoff regular after finishing in a play-in spot last season.
Meanwhile, the San Antonio Spurs hope to stay among the fringe playoff hopefuls with a group headlined by Dejounte Murray, Keldon Johnson, and Derrick White. The New Orleans Pelicans enter a new season with Jonas Valanciunas replacing Steven Adams as the starting center, Eric Bledsoe and Ball out of town, and an injured Zion Williamson apparently disgruntled with the team's current situation. Lastly, the rebuilding Houston Rockets will likely be jostling for lottery positioning, but they still have plenty to be excited about with multiple prized prospects, including Jalen Green and Alperen Sengun, on the roster.
3. Northwest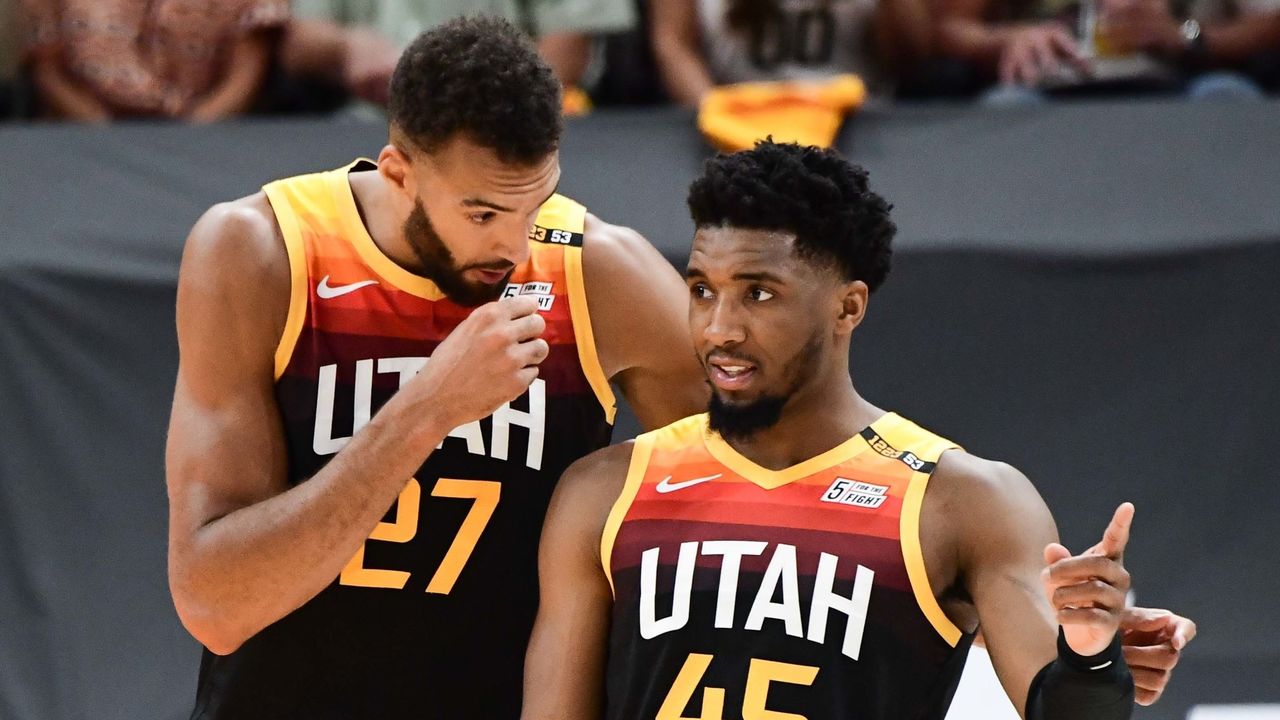 The Northwest Division is split into two wildly contrasting parts: teams that prioritize winning and those that apparently harbor a willful aversion to it. The Utah Jazz, Denver Nuggets, and Portland Trail Blazers all secured top-six finishes last season, whereas the Minnesota Timberwolves and Oklahoma City Thunder made strong cases for the implementation of a European soccer-style system of promotion/relegation.
Expect much of the same from the Jazz, who've stayed the course after finishing the 2020-21 campaign with the league's best record only to get bounced by the Los Angeles Clippers one step from their first conference finals in 14 years. The Nuggets and reigning MVP Nikola Jokic will aim to replicate a top-three finish in the West as they await Jamal Murray's return from injury, while the Blazers will hope to keep an increasingly disgruntled Damian Lillard happy with a quick start.
The Timberwolves have made the playoffs once in the last 17 seasons, a run of ineptitude that's certain to continue after an offseason where they relinquished the No. 7 overall pick to the Warriors, and where their biggest acquisition was Patrick Beverley. Finally, the Thunder, who continue to stockpile draft picks and dirt-cheap deals like an NBA doomsday prepper. At least they locked up franchise cornerstone Shai Gilgeous-Alexander on a max extension and got out from under cumbersome contracts for Kemba Walker and Al Horford. The lottery awaits, again, and in perpetuity.
2. Atlantic
The Atlantic was one of two divisions to boast four teams with a record of .500 or better last season, but there are just as many questions here as there are answers. Will Ben Simmons get moved? What will come of the Kyrie Irving saga? How much better will the Toronto Raptors be now that they're back home?
For the time being, it appears Simmons and the Philadelphia 76ers have found a compromise. The Sixers narrowly outscored opponents by 1.5 points last season without Simmons, a warning sign for Doc Rivers and Co. as they look to finish atop the Eastern Conference for a second straight season. The Brooklyn Nets have told Irving to stay home until he commits to being a "full-time member" of the team. James Harden is a more than adequate playmaker to deputize for Irving, and Patty Mills will run things from the bench.
Elsewhere, the New York Knicks upgraded their backcourt in the form of Kemba Walker and Evan Fournier, while the Boston Celtics welcomed back Al Horford and Enes Kanter to add frontcourt depth to first-time head coach Ime Udoka's roster. Rounding out the division are the Raptors, who, despite Kyle Lowry's departure, should be a more competitive team this season now that they're not stranded in Tampa.
1. Pacific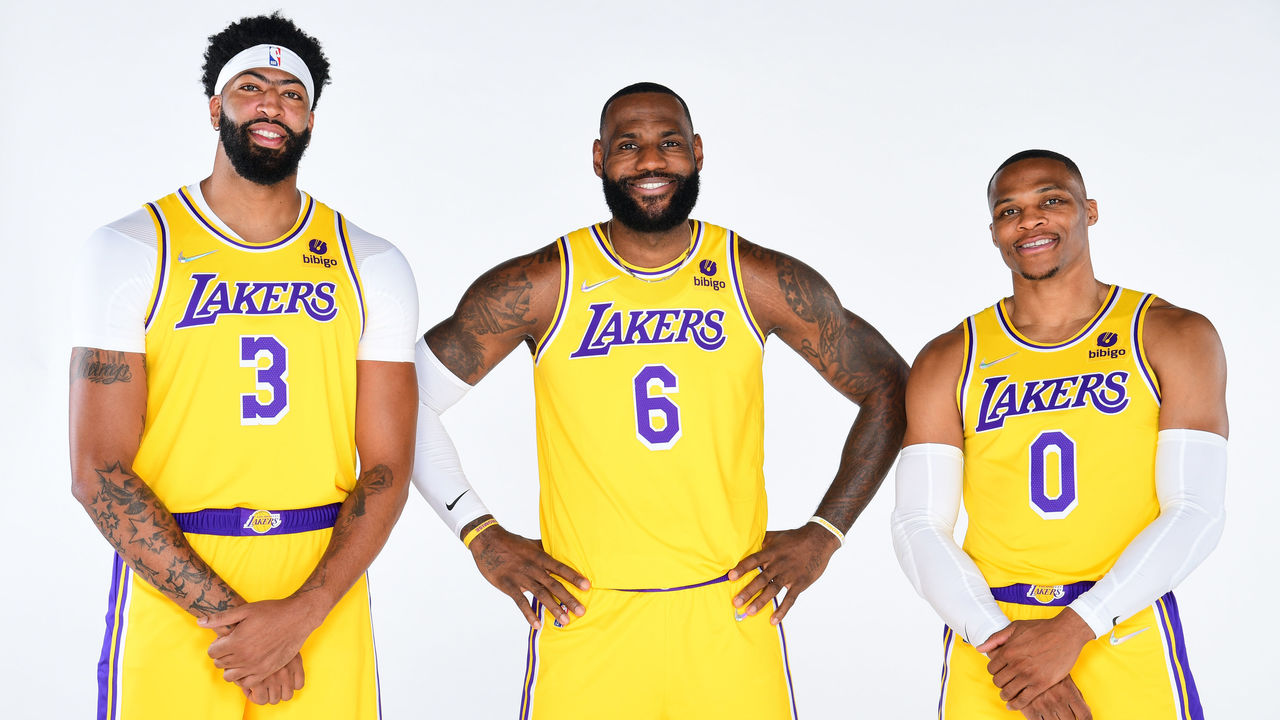 The Pacific Division should remain the Association's top grouping in 2021-22, with the Phoenix Suns, Los Angeles Lakers, Clippers, and Golden State Warriors all having made either the playoffs or play-in tournament last season. Only the Sacramento Kings face an uphill battle to contention.
Phoenix came within two wins of the franchise's first NBA title. The core of Chris Paul, Devin Booker, Deandre Ayton, and Mikal Bridges should benefit from another year together and continue producing at an elite level, but the competition to return to The Finals will be steep. Out in L.A., the Lakers' quest for back-to-back championships last season was cut short by injuries to LeBron James and Anthony Davis. Now all eyes turn to Westbrook, who'll look to help Los Angeles return to title contention. Clippers star Kawhi Leonard is expected to miss most, if not all, of the regular season rehabbing a partially torn ACL, putting the onus on Paul George to consistently produce at an MVP level.
The two Pacific squads with the biggest question marks surrounding them are the Warriors and Kings. Will Klay Thompson's eventual return from a more than two-season hiatus bring the Warriors back to championship contention, or has the window finally closed on the team's aging core of Thompson, Stephen Curry, and Draymond Green? And can De'Aaron Fox, Buddy Hield, and the rest of the Kings' young talent end the club's 15-year playoff drought?
Comments
✕
Ranking the NBA divisions: West coast is the best coast
  Got something to say? Leave a comment below!