Bounce-back candidates looking to rebound in 2021-22: Part 2
Whether because of injury or other factors, several key contributors across the league experienced dips in performance during the 2020-21 campaign.
Here's a look at five players poised for bounce-back seasons. (Make sure to check out Part 1 here.)
Anthony Davis - Los Angeles Lakers
| | PTS | REB | AST | FG% |
| --- | --- | --- | --- | --- |
| 2019-20 | 26.1 | 9.3 | 3.2 | .503 |
| 2020-21 | 21.8 | 7.9 | 3.1 | .491 |
Last season was littered with low points for Anthony Davis. Even when he was healthy enough to play, he wasn't really all that healthy. Davis appeared in a career-low 36 games, played the fewest minutes since his rookie campaign (32.3), and posted the worst field-goal percentage (49.1%) of his nine-year career.
Davis has largely been absent from preseason talking points following the arrivals of Russell Westbrook and veteran stopgaps like Carmelo Anthony and Dwight Howard. However, he remains the Los Angeles Lakers' keystone and the connective tissue that'll help Westbrook thrive alongside LeBron James.
The 28-year-old immediately becomes the best pick-and-roll piece Westbrook has ever played with and fills all the other gaps exposed in Frank Vogel's aging lineup. Mid-range game: Check. Versatile on the fast break: Check. Elite two-way play: Check. Rim protection: Check. The list is long, and it wasn't even a year ago when Davis was cited among the league's top-three players following the championship run. How quickly we forget.
Spencer Dinwiddie - Washington Wizards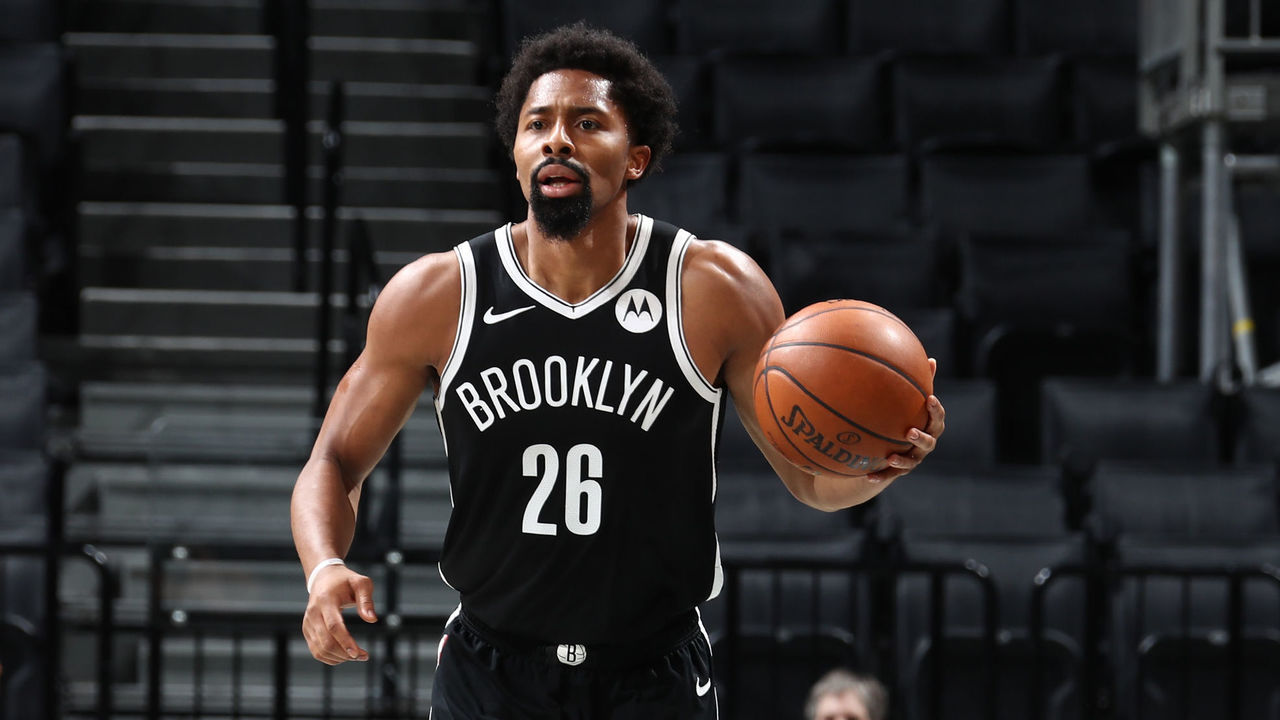 | | PTS | REB | AST | FG% |
| --- | --- | --- | --- | --- |
| 2019-20 | 20.6 | 3.5 | 6.8 | .415 |
| 2020-21 | 6.7 | 4.3 | 3.0 | .375 |
The Washington Wizards are rife with bounce-back candidates thanks to Westbrook's departure and subsequent roster overhaul. Chief among them is Spencer Dinwiddie, who missed all but three games for the Brooklyn Nets last season after suffering an ACL tear two days after Christmas. The injury put Dinwiddie's steady progression over seven campaigns at risk following a career year in 2019-20.
Part of the appeal of Dinwiddie being in Washington on a three-year, $62-million deal is forming a potent backcourt with Bradley Beal that'll benefit from Beal's efficiency on dribble handoffs. Adding perimeter threats in Kentavious Caldwell-Pope, Kyle Kuzma, and first-round pick Corey Kispert will also help space the floor.
Wes Unseld Jr. called Dinwiddie "a dynamic fit" next to Beal, per The Athletic's Fred Katz, and it's easy to see why the first-year Wizards bench boss feels that way. Dinwiddie posted a 44% free-throw rate in 2019-20 (free-throw attempts per field-goal attempt), and Beal recorded 33% last season. Only two backcourts managed a higher return during the 2020-21 campaign, and one was Westbrook-Beal. On the surface, Dinwiddie in Washington is an ideal match.
Al Horford - Boston Celtics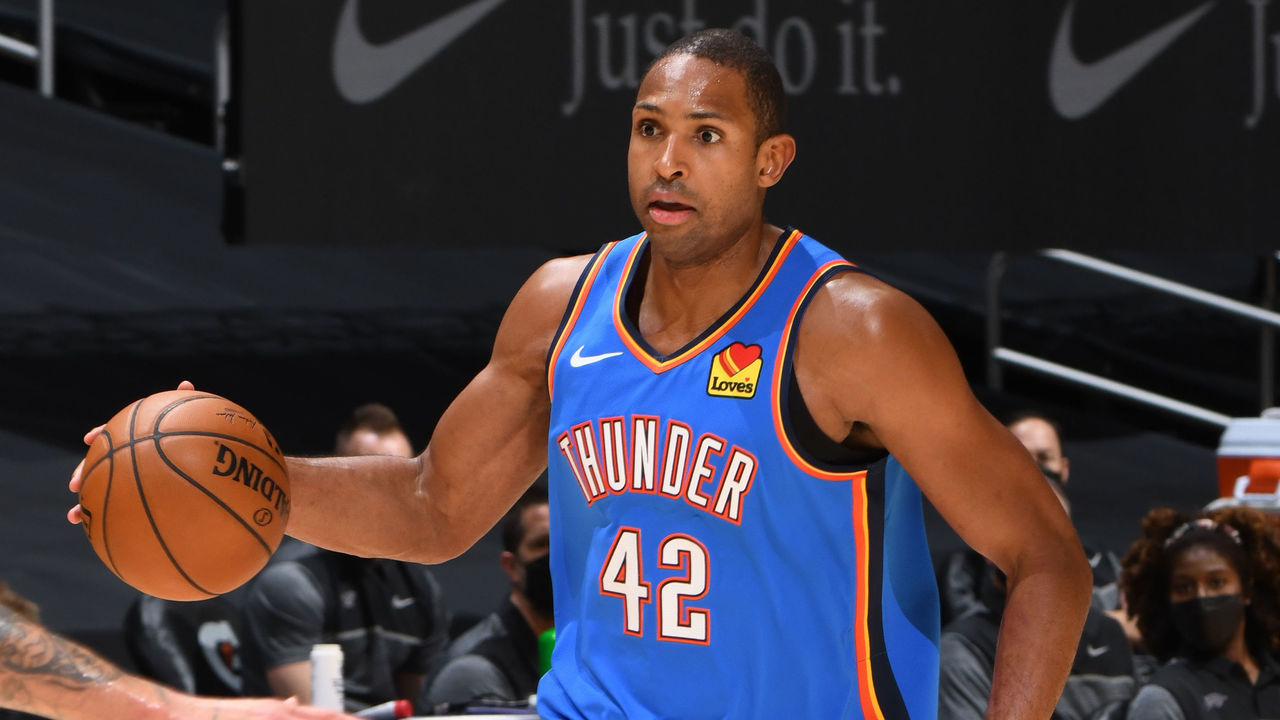 | | PTS | REB | AST | FG% |
| --- | --- | --- | --- | --- |
| 2019-20 | 11.9 | 6.8 | 4.0 | .450 |
| 2020-21 | 14.2 | 6.7 | 3.4 | .450 |
Remember Al Horford? You're excused if you forgot about the five-time All-Star. Horford didn't appear in any of the Oklahoma City Thunder's final 28 games last season following a mutual agreement between him and the front office that put an emphasis on developing the team's young core. This will happen when an organization fetishizes draft picks.
For that reason - and because his "miserable" 2019-20 campaign with the Sixers was just as forgettable - Horford, 35, is eligible for a bounce-back year after being shipped to the Boston Celtics in the trade that saw Kemba Walker head the other way. After two seasons away from Boston, Horford said he's keen to "finish what I started here."
Whether at the 4 or 5, Horford will play a significant role this year alongside the likes of Enes Kanter and Robert Williams, and it's the latter who could get the most from the veteran's influence. "He's going to continue to get better. I'm going to be in his ear," Horford told Celtics Blog's Keith Smith about Williams, Boston's most athletic big man. Sounds like fun.
Tyler Herro - Miami Heat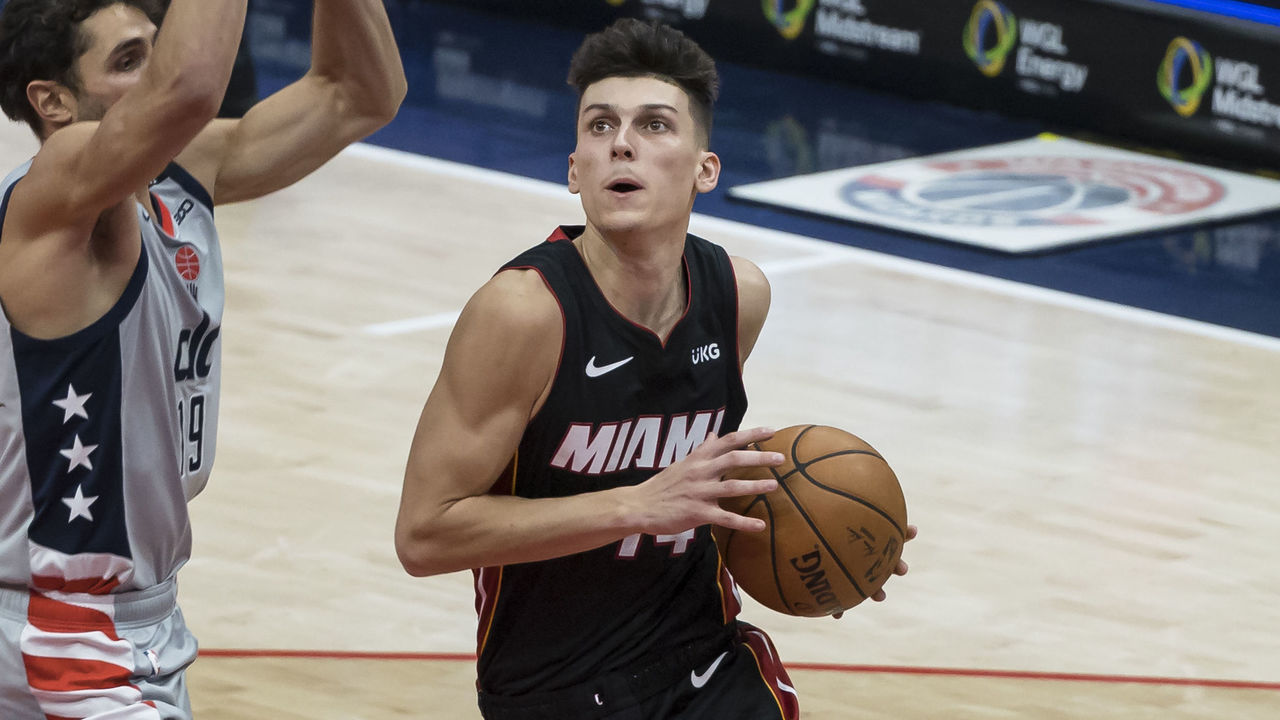 | | PTS | REB | AST | FG% |
| --- | --- | --- | --- | --- |
| 2019-20 | 13.5 | 3.8 | 2.2 | .428 |
| 2020-21 | 15.1 | 4.5 | 3.4 | .439 |
The perception is that Miami Heat guard Tyler Herro regressed during his second season with the team. That wasn't the case statistically, so why does it feel like Herro is seeking a bounce-back year? For starters, he set the bar fairly high with his NBA bubble showing.
He became the youngest player in league history to start an NBA Finals game (surpassing Magic Johnson), and Herro set a slew of other rookie records in the process while establishing a divisive though entertaining persona. The 2020-21 season wasn't as kind to Herro and the Heat, but there's plenty of reason to believe this one will be different for the club's youngest contributor.
A more defined role for Herro will help, and the addition of Kyle Lowry gives Eric Spoelstra a clear top three that wasn't available in previous years. Lessened pressure on Herro to be the No. 3 guy on some nights should positively impact the 21-year-old, as will the end of trade talks tied to him and a potential move to Toronto for Lowry.
The Heat reeled in their man without losing Herro, and Miami's title ambitions are better for it.
Ja Morant - Memphis Grizzlies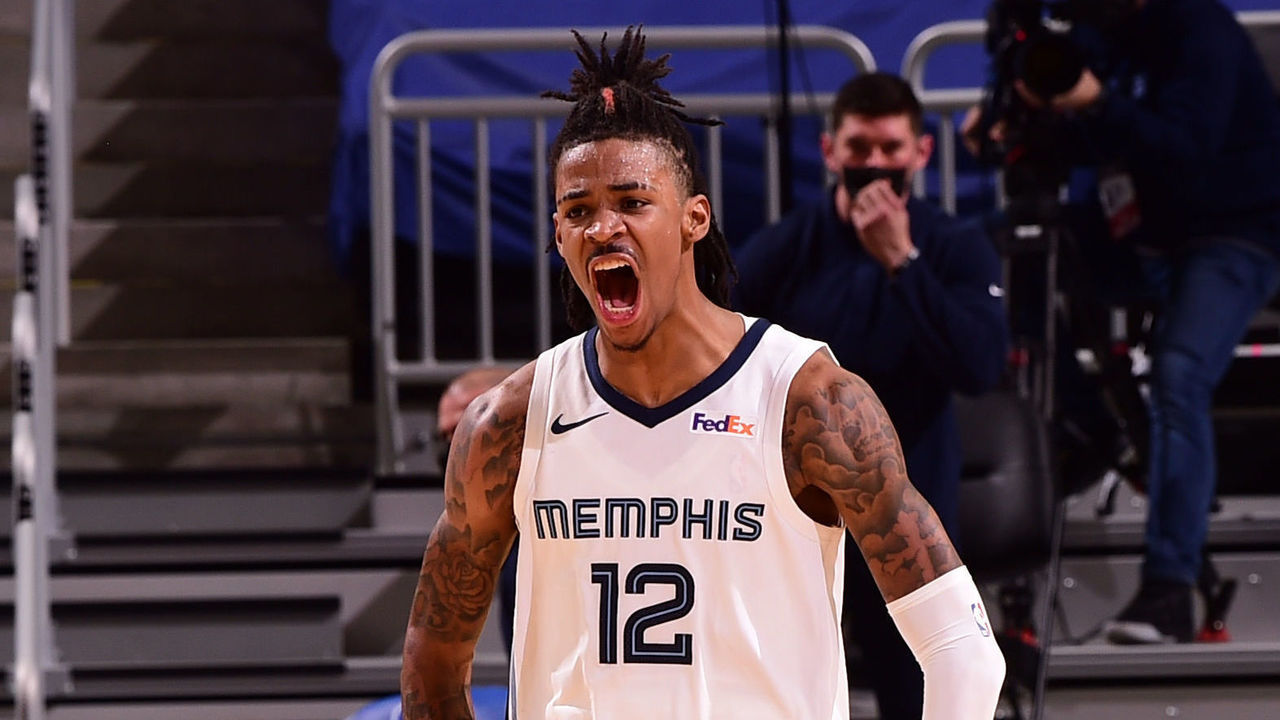 | | PTS | REB | AST | FG% |
| --- | --- | --- | --- | --- |
| 2019-20 | 17.8 | 7.4 | 3.9 | .477 |
| 2020-21 | 19.1 | 7.3 | 4.0 | .449 |
It's understandable if Ja Morant's inclusion on this list catches some off guard. Morant guided the Memphis Grizzlies to their first playoff berth since 2017 during his second NBA campaign, and he was one of only 10 players in the league to average 19-plus points and seven-plus assists.
However, a closer look reveals that Morant's shooting regressed compared to his rookie season, with his field-goal percentage (45%), 3-point percentage (30%), and free-throw percentage (73%) all dropping. A serious ankle injury suffered during the third game of the season that bothered him until the All-Star break played a factor: Morant shot 22% from deep before the break and 34% after, The Athletic's Seth Partnow notes.
Jaren Jackson Jr.'s long-term absence was also a factor, and after returning from a meniscus setback for the Grizzlies' stretch run, the angular big man blessed with a shooter's touch should help space the floor and provide channels for Morant to exploit. A first All-Star selection could be in play if Morant can avoid injury during his third campaign.
Comments
✕
Bounce-back candidates looking to rebound in 2021-22: Part 2
  Got something to say? Leave a comment below!