Bounce-back candidates looking to rebound in 2021-22: Part 1
Whether due to injury or other factors, several key contributors across the league experienced dips in performance during the 2020-21 campaign.
Here's a look at five players poised for bounce-back seasons (read Part 2 here):
Ben Simmons - Philadelphia 76ers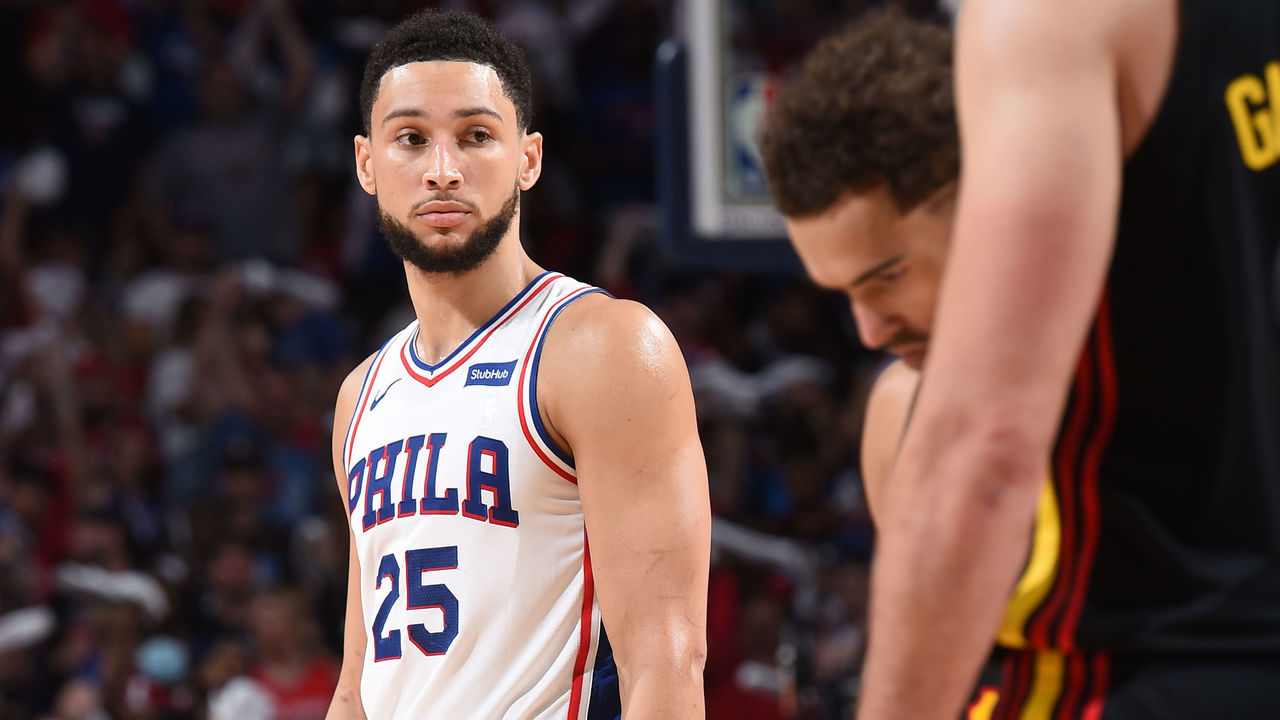 | | PTS | REB | AST | FG% |
| --- | --- | --- | --- | --- |
| 2019-20 | 16.4 | 7.8 | 8.0 | .580 |
| 2020-21 | 14.3 | 7.2 | 6.9 | .557 |
Despite Daryl Morey's best efforts, Ben Simmons is still a member of the Philadelphia 76ers. Several teams reportedly rebuffed Morey's absurd packages for Simmons following a dire postseason that sparked both public distrust from coach Doc Rivers and subtweets from Sixers cornerstone Joel Embiid. To Simmons' credit, he had an effective regular season and was one of three players to compile 400-plus rebounds, 400-plus assists, and 90-plus steals.
Then the playoffs happened. The 25-year-old Aussie went 25-for-73 (34.2%) from the charity stripe in the first two rounds - the worst mark in NBA history - and took only three shots in 56 fourth-quarter minutes during Philly's seven-game series defeat to the Hawks. No moment was more emblematic of his postseason struggles than when he passed up a wide-open dunk down a bucket with 3:30 left in the Game 7 loss to Atlanta.
One anonymous NBA scout told The Ringer, "There's really no ideal place for him" - a sad indictment of a star talent whose game hasn't evolved. Simmons' skill set is so flawed that the franchise had discussions about him shooting with the opposite hand. Still, he's one of the league's best defenders, possesses elite court vision, and is a handful to guard when dashing towards the hoop with a head of steam. A redemptive tale awaits, whether it's in Philly or not.
Pascal Siakam - Toronto Raptors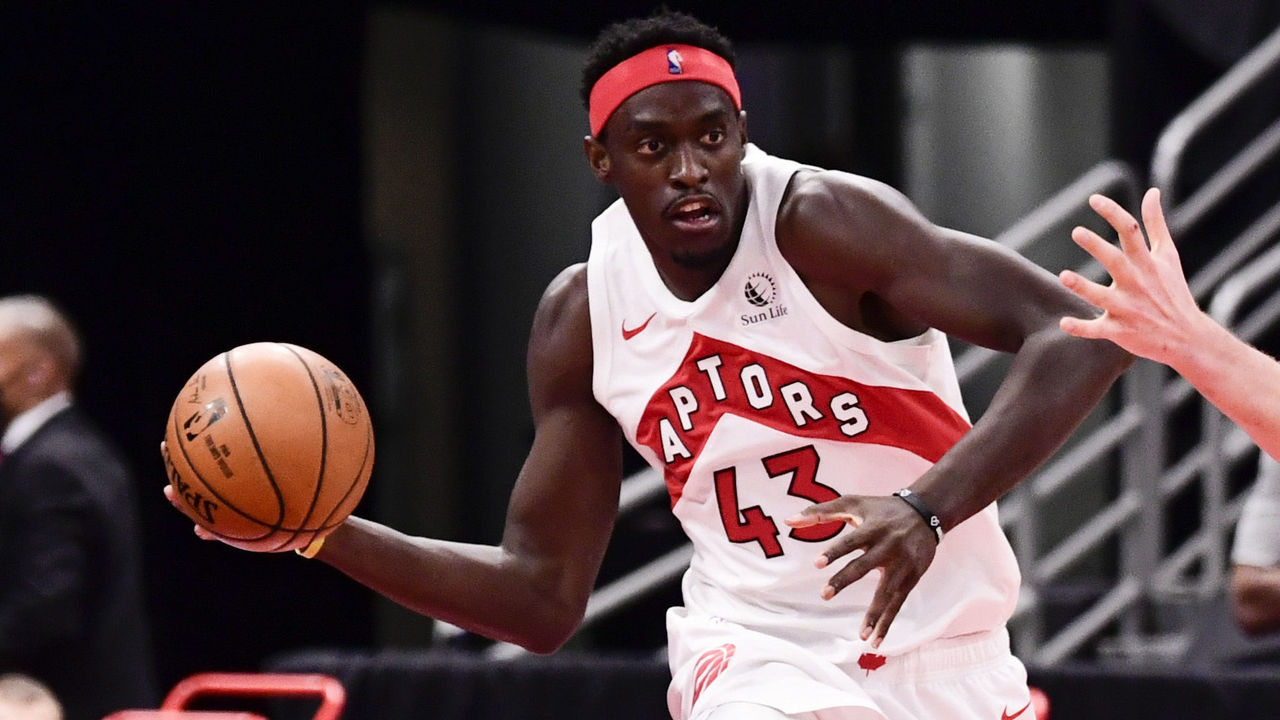 | | PTS | REB | AST | FG% |
| --- | --- | --- | --- | --- |
| 2019-20 | 22.9 | 7.3 | 3.5 | .453 |
| 2020-21 | 21.4 | 7.2 | 4.5 | .455 |
Two seasons removed from a starring role in the Toronto Raptors championship run and one removed from a maiden All-Star Game selection and spot in the All-NBA Second Team, Pascal Siakam is a question mark on a roster that has gone from contender to rebuild in a flash. Siakam - and Toronto's entire squad - should benefit from playing at home following a campaign spent at makeshift digs in Tampa.
During a mid-August press conference, Raptors vice-chairman and president Masai Ujiri addressed past beef between Siakam and head coach Nick Nurse, saying, "Everybody is in a better place." Ujiri also commented on Siakam's name being at the center of trade talks, adding, "Trust me, Pascal is a prideful man … Pascal is a Raptor, and he's going to play with us."
Siakam, who will miss the start of the season following shoulder surgery, was absent for 16 games in 2020-21, in large part due to COVID-19. A 29% mark from three-point range highlighted his shooting struggles, and one would expect that it can't get worse for a player whose rapid ascendancy has been tethered to a steep learning curve. Some hometown cooking could be enough to re-establish Siakam as the club's No. 1 option.
Devonte' Graham - New Orleans Pelicans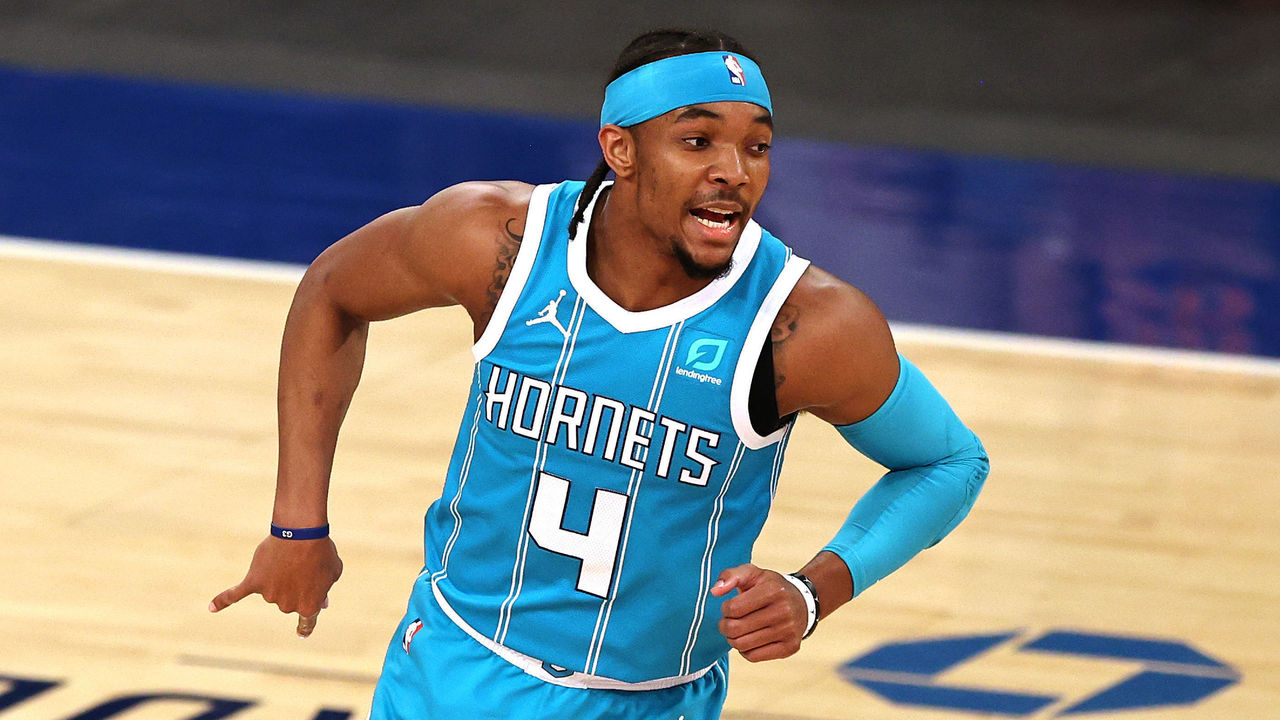 | | PTS | REB | AST | FG% |
| --- | --- | --- | --- | --- |
| 2019-20 | 18.2 | 3.4 | 7.5 | .382 |
| 2020-21 | 14.8 | 2.7 | 5.4 | .377 |
The New Orleans Pelicans missed out on Kyle Lowry and Chris Paul, sent Lonzo Ball to Chicago in a sign-and-trade, and shipped Eric Bledsoe to Memphis in a cap dump that drastically altered the point guard situation that first-time head coach Willie Green is inheriting in the Big Easy. Opportunities abound, especially for Devonte' Graham, who New Orleans acquired from the Charlotte Hornets for a lottery-protected 2022 first-round pick.
Graham is set to earn $47.3 million over four seasons, and it's put up or shut up time for the Kansas product after his role with the Hornets diminished last campaign due to injury and LaMelo Ball's arrival. Barring any surprises, Graham will be the opening day starter at the point alongside Nickeil Alexander-Walker.
In 2020-21, Graham cut his turnover numbers from 2.9 per game to 1.5 after coughing up possession 97 fewer times than in 2019-20. The 26-year-old also shot at a 42.3% clip on catch-and-shoot threes last season, and if he can strike a similar accord with Zion Williamson that Lonzo had, Graham could be set up for a breakthrough year.
Kelly Oubre Jr. - Charlotte Hornets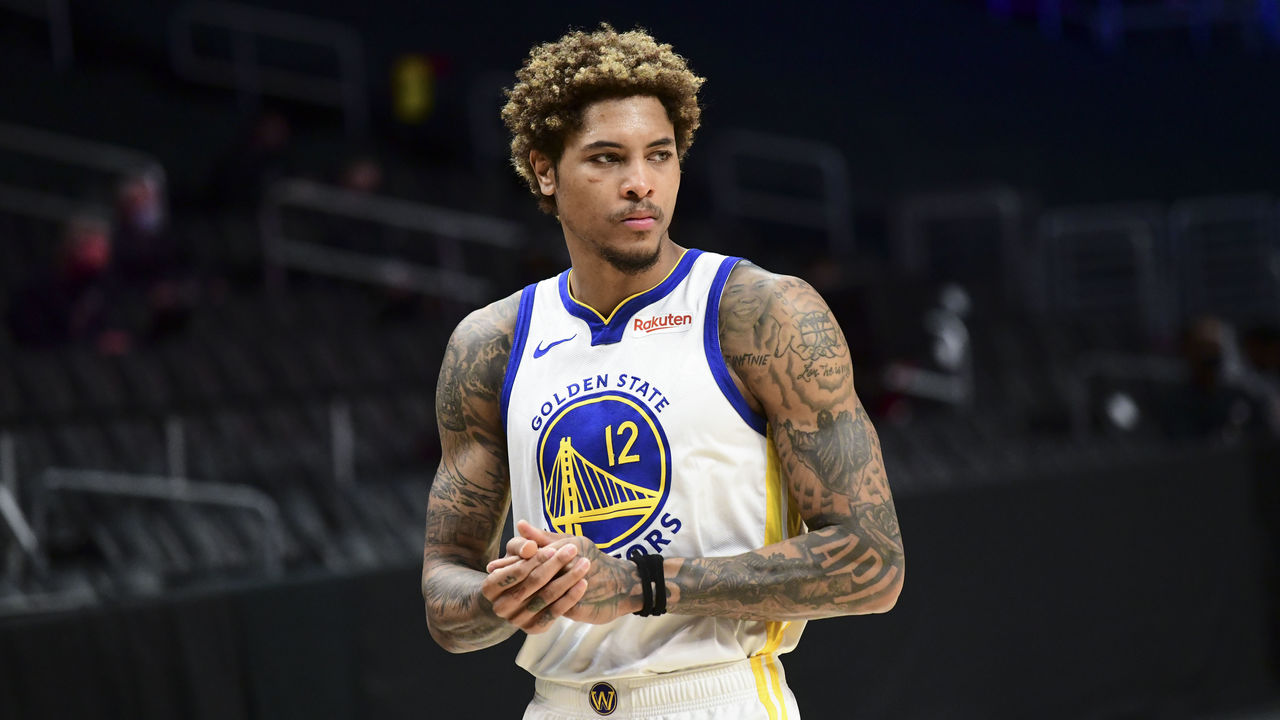 | | PTS | REB | AST | FG% |
| --- | --- | --- | --- | --- |
| 2019-20 | 18.7 | 6.4 | 1.5 | .452 |
| 2020-21 | 15.4 | 6.0 | 1.3 | .439 |
Kelly Oubre Jr.'s lone campaign with the Golden State Warriors did not go to plan, and the numbers back it up: After a steady increase in scoring output across six seasons, Oubre's average dropped by more than three points. His 43.9% shooting from the field was his lowest since 2017-18, as was a 50.1 effective field goal rate, and his 31.6% clip from long range was his worst since the 2016-17 campaign - his second in the league.
"I ​​want to continue to show all the things I'm capable of and not be put in a box," Oubre told NBC Sports' Dalton Johnson following his underwhelming year in The Bay. A two-year, $25-million agreement with the Hornets - his fourth team in four years - affords the 25-year-old a chance to both show what he's capable of and potentially secure a major follow-up payday.
An elite slasher with an ability to get to the rim, Oubre's athletic skill set matches well with Charlotte's up-tempo style under head coach James Borrego. Oubre will also provide much-needed cover for an injury-prone Gordon Hayward - who was absent for the final six weeks of the season - while supplying 18 games of playoff experience that the Hornets lack.
Kemba Walker - New York Knicks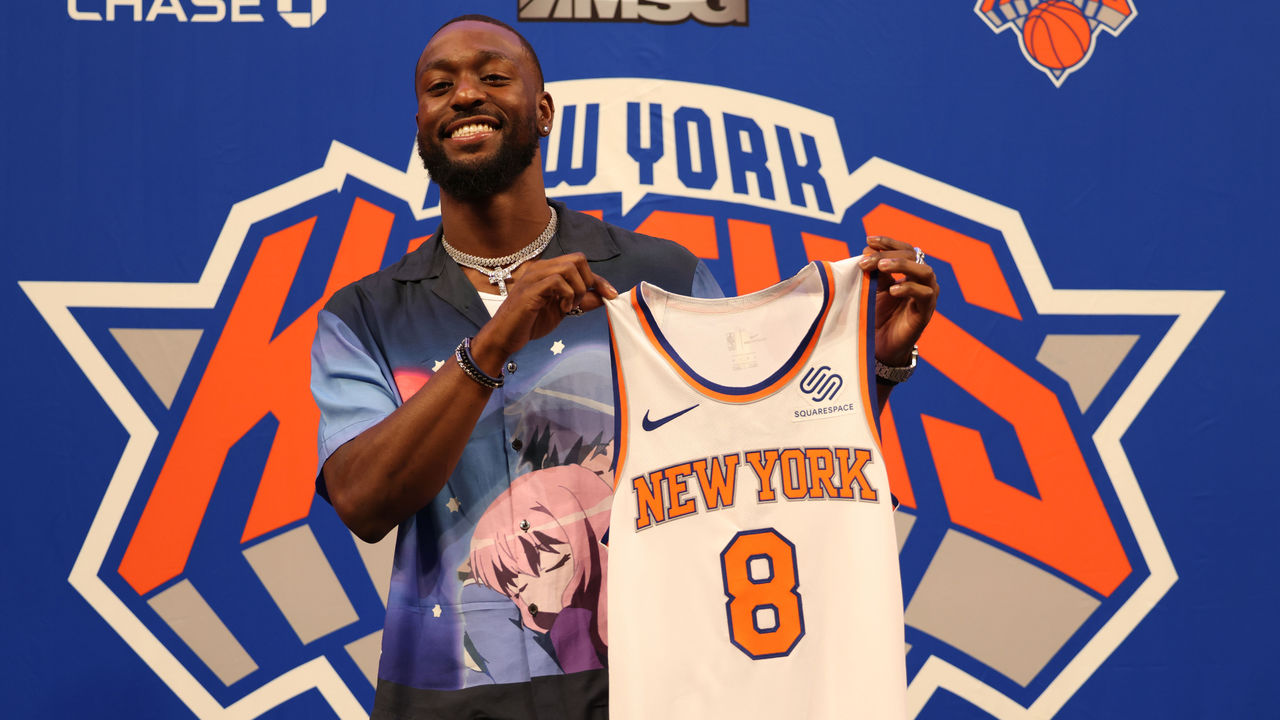 | | PTS | REB | AST | FG% |
| --- | --- | --- | --- | --- |
| 2019-20 | 20.4 | 3.2 | 4.8 | .425 |
| 2020-21 | 19.3 | 3.6 | 4.9 | .420 |
The last time a European import tarnished a moment atop the Empire State Building the way Evan Fournier meddled with Kemba Walker's New York Knicks unveiling, David Guetta spun a garish remix of the "I Have a Dream" speech. Apologies to Fournier, but Bronx-born Walker was the man of the hour in mid-August after penning a two-year, $16-million pact with his hometown team.
Walker was desperate for a change of scenery, so much so he reportedly left $20 million on the table to secure a buyout after the Boston Celtics dumped him in Oklahoma City. After two mercurial injury-riddled campaigns in Beantown, the former UConn star has a chance to shine in the same arena where he was bestowed the "Cardiac Kemba" moniker.
The 31-year-old is a massive upgrade over the departing Elfrid Payton, who started all but nine of regular-season outings at the point. Alongside Fournier - who replaces outgoing Reggie Bullock - Walker and the Frenchman form a backcourt that addresses the shortcomings in Tom Thibodeau's roster, which were on full display in the first-round defeat to the Hawks.