For these Bucks, redemption tastes extra sweet
Andrew D. Bernstein / NBA / Getty Images
This was first and foremost a coronation for Giannis Antetokounmpo, the paradigm-warping basketball anomaly who just capped a three-year run, which featured two regular-season MVPs and a Defensive Player of the Year Award, by putting forth a majestic postseason culminating in one of the greatest Finals performances in NBA history.
Giannis closed out the Phoenix Suns and delivered the Milwaukee Bucks their first championship in 50 years with a 50-point, 14-rebound, five-block Game 6 masterpiece in which he showcased every skill he's been honing for the past eight years. He chewed up the space Deandre Ayton and Jae Crowder gave him on face-ups and spun and Eurostepped to the basket at will. He eluded help defenders with nimble footwork in the post, hit turnaround jumpers, smothered guards on switches when he wasn't blotting out the rim on defense, and - perhaps most remarkably - hit 17 of his 19 free throws.
It was a breakthrough that had been a long time coming for a player whose two MVP seasons ended with him slamming into walls of defenders, struggling to find counters to gap coverages, and clanking away from the stripe. It also validated his decision to place his faith in the Bucks - and in his own ability to take them where they hadn't been since the days of Kareem and Oscar - by signing a five-year supermax extension last offseason.
Let him tell you why he did it:
While Giannis sits at the center of all this, head and shoulders above everything and everyone else in the organization, the Bucks' championship is a sweet taste of redemption for the whole franchise. After having two straight seasons as the league's best regular-season team come to screeching halts in the playoffs, this year was a chance for everyone from the front office to the coaching staff to the players to apply what they'd learned from their previous missteps.
General manager Jon Horst and his staff recognized the dire need for a more versatile roster and a point-guard upgrade. Yes, Jrue Holiday went long postseason stretches in which he didn't shoot the ball any better than Eric Bledsoe, but his one-on-one scoring ability still put an entirely different kind of pressure on opposing defenses. His Game 6 against Atlanta - when the Bucks closed out the Hawks without Giannis - and Game 5 against Phoenix - when he went for 27 and 13 and sealed the win with the play of his life - would've justified the trade on their own, never mind that his defense on Trae Young and Chris Paul helped turn those series even though he wasn't scoring. Despite shooting 36.1% from the field and 31.4% from 3-point range, he had the best plus-minus of any player in the Finals (plus-6.2).
Mike Budenholzer used the regular season to tinker with different defensive coverages and rework the team's offense with a newfound focus on the dunker spot, sacrificing the routinized dominance of the previous two seasons in favor of building different types of tactical muscles. He added more switching and experimented with his bigs at the level without compromising the Bucks' help principles or protect-the-rim-at-all-costs ethos. In the playoffs, he finally tightened his rotation and leaned heavily on his best players, and became a more proactive game-planner.
The Bucks toggled between defensive schemes as circumstances dictated. They introduced more varied pick-and-rolls into their offensive diet, with Khris Middleton taking on a larger share of initiating duties (and doing so with aplomb) as Giannis started to migrate away from the top of the floor and committed to being more of a screen-and-dive threat. Middleton had his share of rough shooting nights, but he made clutch jumpers all postseason long.
There's a particular thrill in seeing a team succeed in so many of the ways it failed in the past, and the Bucks managed to do so in a way that seemed specifically designed to rewrite their recent playoff story. After being humiliated by the Heat in last year's second round, they swept Miami out of the first round this year. After famously blowing a 2-0 lead in the 2019 East finals, they engineered two of their own comebacks from 0-2 down this time around.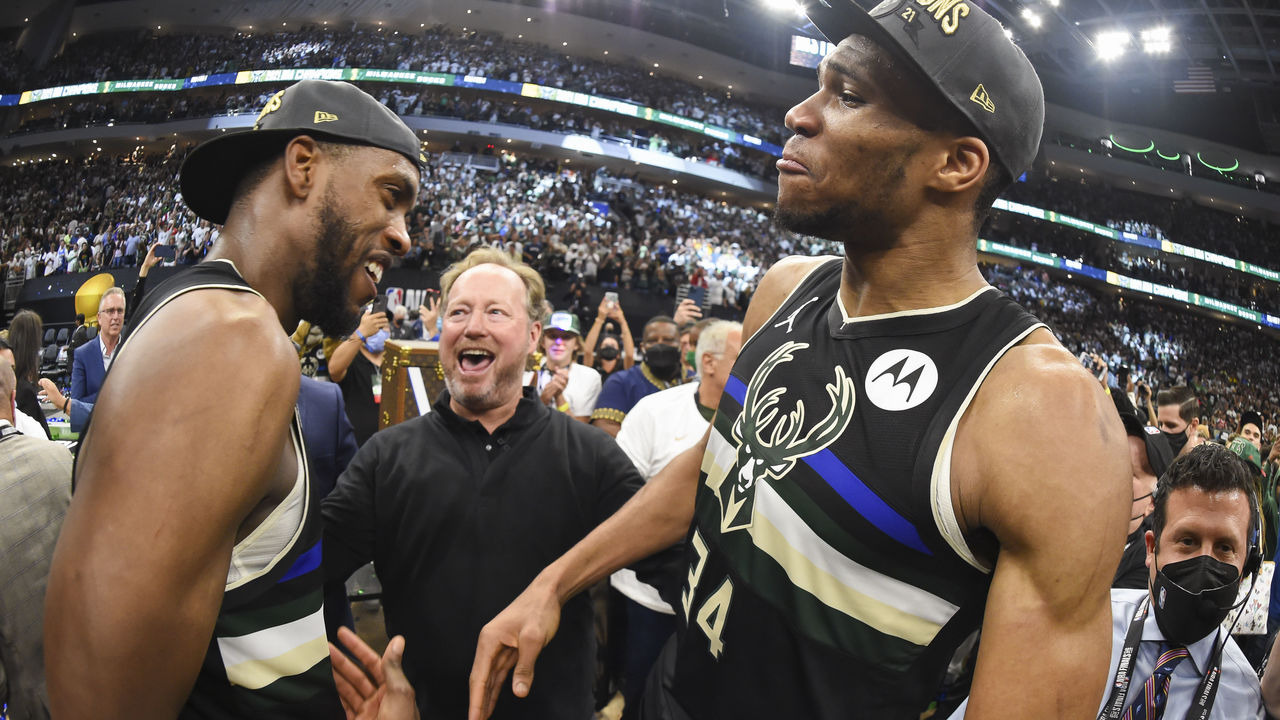 There's also redemption in the success born of the things the Bucks didn't change. They didn't abandon their base defense (that good ol' drop) even as they developed more alternatives, and that base was absolutely essential in every series win. They played Giannis at the 5 more readily than they'd done in the past, but never strayed from their identity as a team that sought to overwhelm opponents with size. They owned the paint and the glass at both ends of the floor throughout the postseason, and never more so than in the Finals against the Dario Saric-less Suns. Their ability to play pick-and-rolls two-on-two wiped away the skip passes and corner threes Phoenix's offense subsisted on.
Brook Lopez, mischaracterized in the past as a playoff liability, completely stymied Miami's offense in Round 1, and remained a significant positive while navigating a range of torturous defensive assignments against some of the league's deadliest pick-and-roll teams in Rounds 2 through 4. He swallowed up Ayton and erased any semblance of interior Suns pressure in the latter stages of the Finals.
It's hard to say there's anything particularly instructive in all this. There isn't really a team-building blueprint to co-opt, no big-picture takeaway or grand statement on What Wins in the NBA in 2021, aside from the fact that having a player of Giannis' caliber really helps. The Bucks were a very good team led by a transcendent two-way talent. They built an excellent defense from the inside out, got timely offensive contributions from their role players and secondary stars, caught a huge break in the second round against their toughest opponent, and played just well enough at just the right moments to survive and claim the ultimate prize.
You might say the lesson is that size still matters in the NBA, but that shouldn't come as news given that both of the previous two champions won by playing big. (Also, the Bucks very nearly got bounced by a Nets team that played no traditional centers, so it's probably best not to draw too many conclusions on that front.) Plenty of teams were already mimicking Milwaukee's interior-focused style of defense, but it turns out it's harder to excel that way when you don't have Antetokounmpo and Lopez.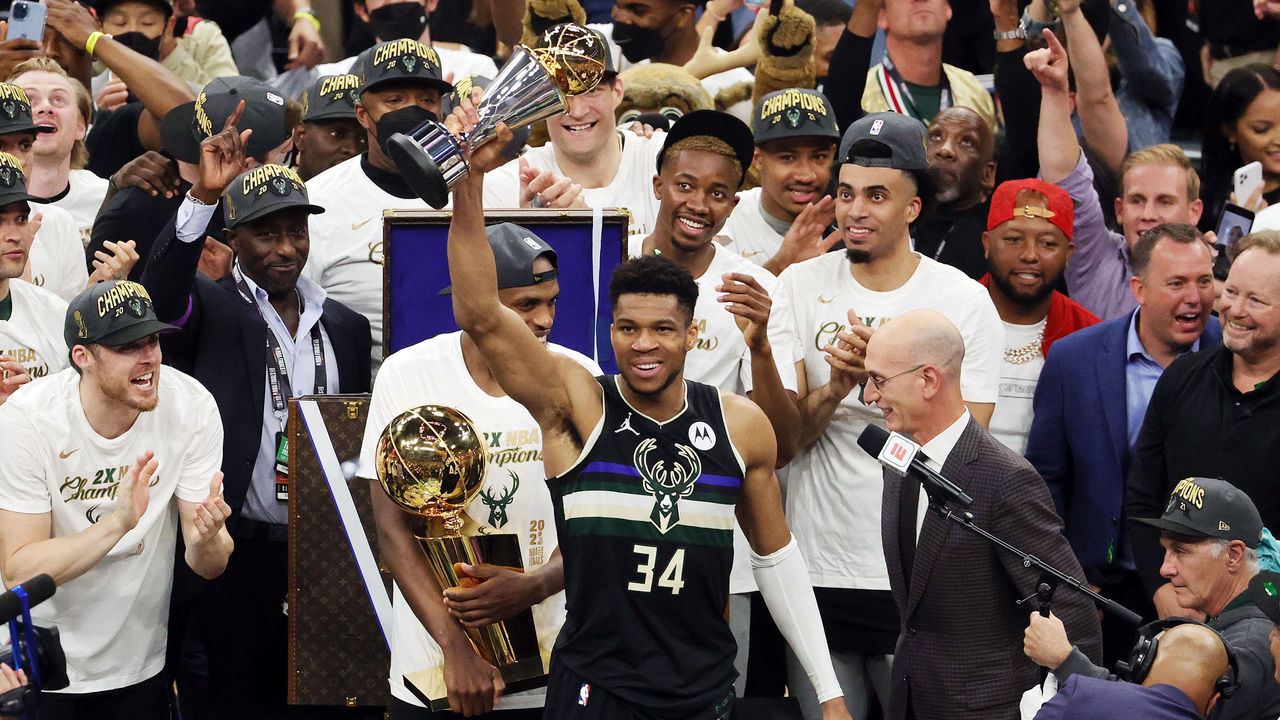 The process was far from perfect, and the way things unfolded may not be repeatable. The roster still suffered from a lack of 3-point shooting that threatened to sink it at various points.
The offseason was a hodgepodge of successes and failures for the front office. They pulled the trigger on the Holiday trade and got Giannis to put pen to paper on his extension, but they also cost themselves Bogdan Bogdanovic by leaking word of a sign-and-trade agreement before it was technically legal for them to be negotiating with him. They then wound up having to give Pat Connaughton an extra year and about $6 million more in guaranteed salary after initially signing him to an Early Bird contract that wasn't salary-cap compliant.
And everything kind of … worked out anyway. It would be a stretch to say that having the Bogdanovic deal blow up in their faces proved a blessing in disguise - he'd still have made them a better team than they are today, not to mention a more sustainable contender - but it's worth noting that the Bucks made pretty good use of the cap flexibility they had to work with after that fiasco. The D.J. Augustin signing was a flop, but they were able to use his salary slot to trade for P.J. Tucker, who provided them an extra dose of lineup flexibility and defensive toughness and played an especially crucial role in their second-round win over Brooklyn.
Bobby Portis was a maligned reclamation project who proved to be an invaluable bi-annual exception signing - a legitimate stretch big who shot the lights out from deep, leveraged his size on the offensive glass against the undersized reserve units of Atlanta and Phoenix, held up surprisingly well on defensive switches, and helped rescue the Bucks from a potential collapse with a massive jolt off the bench in the title-clinching Game 6. All Connaughton did was hit 15 of his 34 threes in the Finals while snagging 10 offensive rebounds, playing sound team defense, and continuing to make Giannis-at-center lineups viable in the absence of the injured Donte DiVincenzo.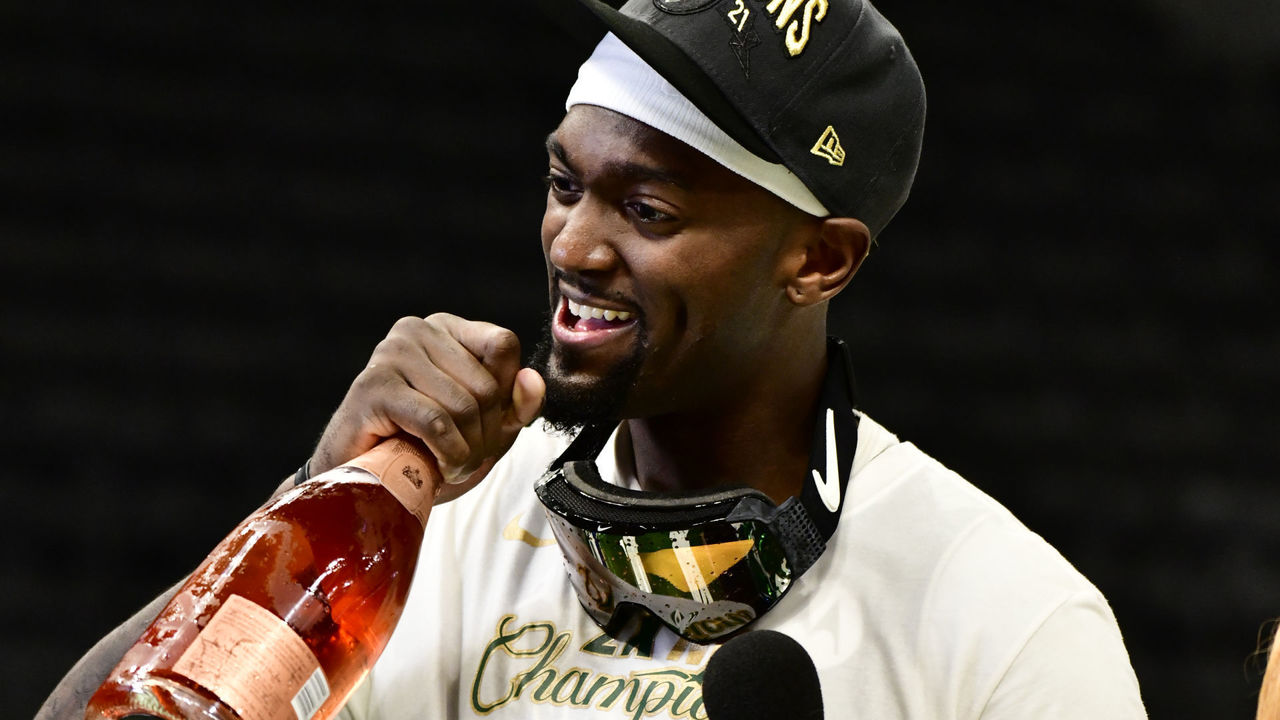 It's true that the Bucks wouldn't be here if not for the injuries that either sidelined or significantly hampered two of the Nets' three superstars in the second round, or the fact that Durant's toe grazed the edge of the 3-point line when he drained a preposterous turnaround jumper that sent Game 7 to overtime instead of ending the Bucks' season (and most likely Budenholzer's coaching tenure). But it's like that sometimes. The margins of playoff basketball can be microscopic, and teams' fortunes so often turn on a knife's edge.
The Bucks got used to tipping over onto the wrong side of that edge. They came within a hair's breadth of taking a 3-0 lead on the Raptors in 2019, which almost certainly would've preceded a Finals berth and quite possibly a championship. But they couldn't close out Game 3 in double overtime, and instead wound up losing four straight, capped by a Game 6 in which they held a 15-point lead with 14 minutes remaining. Last year's loss to Miami was a top-down failure, but the Bucks had been tearing up the league at a near-historic clip before the season was interrupted by a pandemic. Who's to say how things would've played out if not for the four-month hiatus and bubbled resumption?
To be clear, plenty of the Bucks' wounds in those series were self-inflicted, and the teams they lost to were wholly deserving. But it was always overly simplistic to suggest that they were fatally flawed, or that they'd never win a championship as long as Middleton was their most reliable half-court shot creator, their base pick-and-roll coverage was a deep drop, and Budenholzer was stalking the sidelines.
Just as they could have survived their flaws in 2019 or 2020 with better luck, their efforts to evolve in 2021 wouldn't have made a difference if not for the Nets injuries or Durant's "big-ass foot." Point being, the Bucks have been championship-caliber for three years now. This is just the year things worked out for them, in part because they made more of an effort to control certain variables, and in part because certain uncontrollable variables broke their way.
Every season's champion benefits from luck in some way, shape, or form. Given the breadth of the misfortune that befell the Nets, sure, it's fair to say Milwaukee benefited more than the average championship team. But so what? The banner that hangs in Fiserv Forum won't look any different for it. The Bucks may have taken a meandering route and gotten lost a few times along the way, but they ultimately arrived at a destination precious few teams ever manage to reach.
None of the bumps in the road matter now. Not the botched Bogdanovic signing, or the Connaughton contract snafu, or Giannis' free-throw foibles or misbegotten pull-up threes, or the calamitous Jeff Teague minutes, or Budenholzer's stubbornness over the years, or the decision to let go of Malcolm Brogdon, or the oft-stilted half-court offense, or the various times the drop got busted, or the teamwide shooting woes that persisted through the first three rounds of these playoffs. Water under the bridge, all of it.
Milwaukee just won its first championship in 50 years. This team is vindicated, now and forever.
Comments
✕
For these Bucks, redemption tastes extra sweet
  Got something to say? Leave a comment below!