Top 10 trade candidates this offseason
With the Milwaukee Bucks on top of the mountain, 29 other organizations are left chomping at the bit to try and knock the champs off their throne when 2021-22 rolls around. For many teams, the trade market presents the best path toward upgrading, and some stars already appear to be available - for the right price.
Here are the top 10 trade candidates for this offseason.
10. Kevin Love
Love's trade value isn't what it used to be given his recent injury struggles. The 32-year-old spent most of the 2020-21 season rehabbing a lingering calf ailment but was never able to fully recover and only appeared in 25 games. After earning a surprise spot on Team USA ahead of the Tokyo Olympics, Love was forced to bow out of the competition due to the same calf injury.
On top of the 2016 champion's durability issues, Love is still owed $60.2 million over the next two seasons, which makes it all the more understandable why teams aren't eagerly attempting to acquire the 13-year veteran.
If the Cleveland Cavaliers manage to trade the five-time All-Star, it will likely be to one of the few teams capable of absorbing his salary. Reaching a buyout agreement with Love could be an alternate option if no deal presents itself this summer.
9. Tyler Herro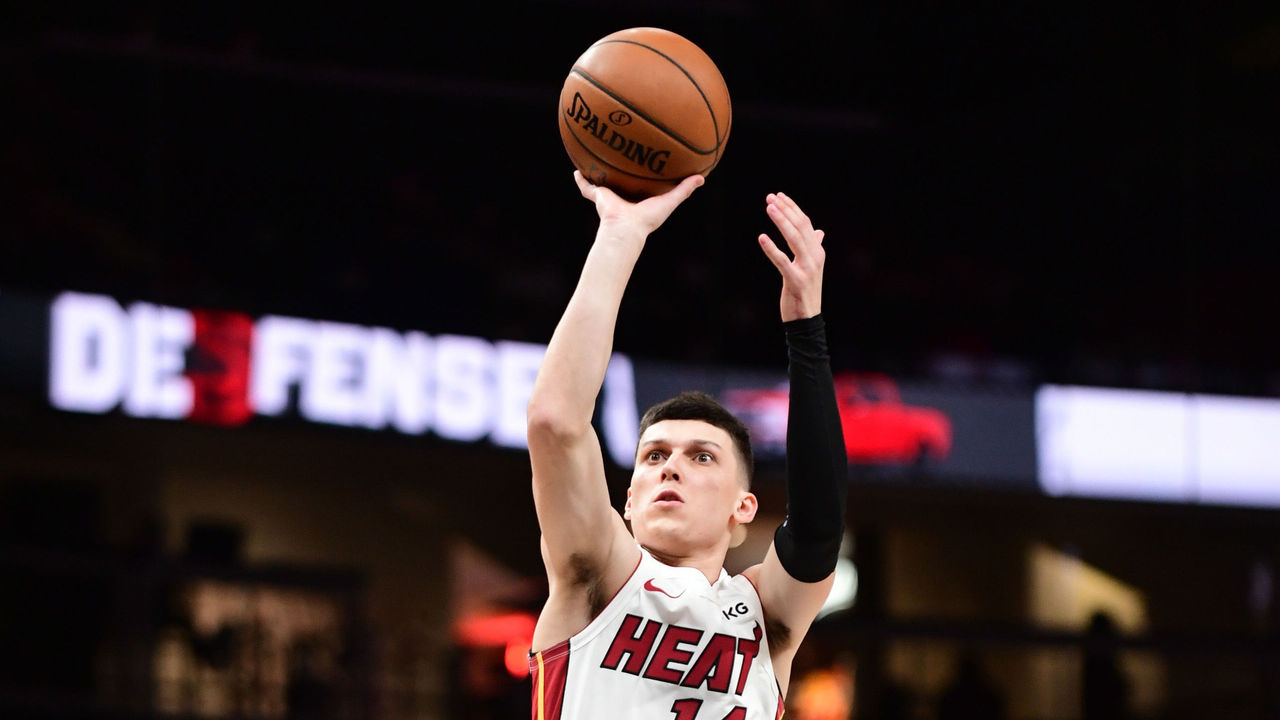 If the Heat ultimately decide to get involved in the next superstar sweepstakes, Herro's name will likely be included in the trade package. The 21-year-old offers significant upside thanks to his marksmanship and shot creation, averaging 15.1 points, five rebounds, and 3.4 assists in his second pro season.
Miami reportedly was reluctant to include Herro as part of a deal for Kyle Lowry at the trade deadline, which indicates how much the organization values the young guard. Unless a top-tier superstar higher on this list becomes available in the coming months, Herro is likely going to stay put in South Beach.
8. Damian Lillard
Lillard tried to calm the fears of Portland Trail Blazers fans last week when he denied a report stating he planned to request a trade. However, the writing feels like it's on the wall. He effectively called out the front office for not surrounding him with a championship-caliber roster, evoking similarities to the James Harden saga that unfolded in Houston.
The issue is, Portland's path to becoming a title contender seems almost impossible with little to no cap space. CJ McCollum is its best trade piece, but it's tough to envision a return for him that significantly improves the Blazers as a whole. It feels more likely now that Portland will cash in on its disgruntled franchise star and look toward the future.
7. Kyle Kuzma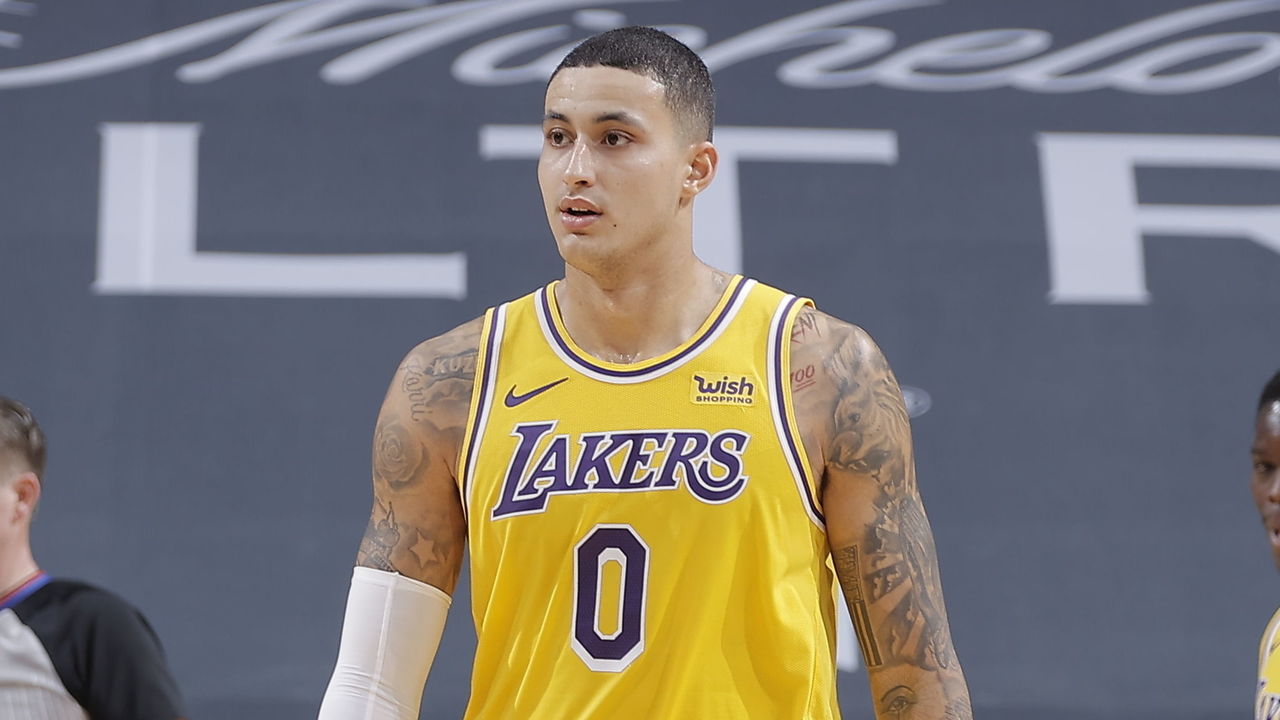 Kuzma's name seems to perennially surface in trade rumors ever since LeBron James joined the Los Angeles Lakers in 2018. Holding on to the stretch forward worked out for their championship run in 2020, but with James now approaching 37 and coming off a first-round exit, using Kuzma to bring back a third star feels like an inevitable piece of business.
Already, reports have suggested Kuzma could be part of a multi-player deal to land Russell Westbrook from the Washington Wizards. That same report said Los Angeles also has its eye on prying Chris Paul from the Phoenix Suns. In any case, a trade is the Lakers' only route to a "Big Three," and it's almost certain Kuzma would have to be included after salaries are matched.
6. Kristaps Porzingis
The Dallas Mavericks are still searching for their first playoff series win with generational talent Luka Doncic. Back-to-back eliminations at the hands of the Los Angeles Clippers in Round 1 have kick-started change in Dallas; Rick Carlisle and Donnie Nelson are out after several years as head coach and general manager, respectively, and have been replaced by Jason Kidd and former Nike executive Nico Harrison. Porzingis could be the next to move.
While the Mavericks' postseason shortcomings aren't entirely the fault of Porzingis alone, the Latvian big man's fit alongside Doncic is now being reviewed under a proverbial microscope. To add to matters, Porzingis reportedly feels like an afterthought in Dallas and not Doncic's co-star. Parting ways could be mutually beneficial for both parties.
5. Kemba Walker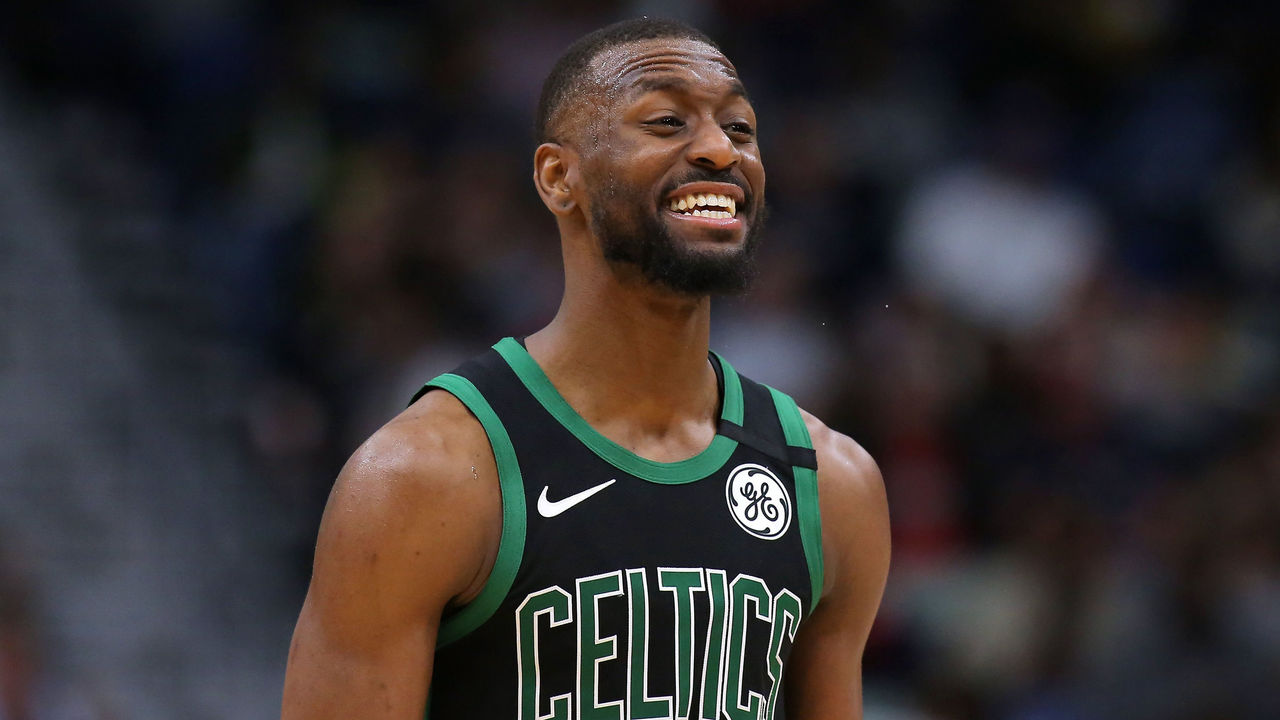 Brad Stevens' first move after transitioning to the Boston Celtics' front office following eight seasons as head coach was to trade Walker, his starting point guard, to the Oklahoma City Thunder. The focus was to get out of Walker's hefty remaining contract amid his injury troubles, but it cost them their first-rounder this year.
Nobody expects Walker to stay long in OKC, though. Shai Gilgeous-Alexander is their dominant ball-handler for the foreseeable future, and Walker makes more sense on a team trying to win now. The former UConn star isn't at his peak anymore but he's still a starting point guard in the league, one that can elevate squads on the cusp of contention provided they have the personnel to give him rest when needed.
4. Bradley Beal
Beal has repeatedly reaffirmed his commitment to Washington despite often being involved in trade rumors, and Wizards general manager Tommy Sheppard has previously stated he has no desire to move the All-Star shooting guard.
However, if there's one thing we've come to know about the NBA over the years, it's that superstars can often find themselves experiencing a change of heart if the prospect of winning a championship fades.
The Florida product appears comfortable trying to build a contender in the nation's capital for the time being, but his patience could run out if Washington's playoff disappointments continue. The Wizards have yet to advance past the second round during Beal's nine-year tenure.
3. Collin Sexton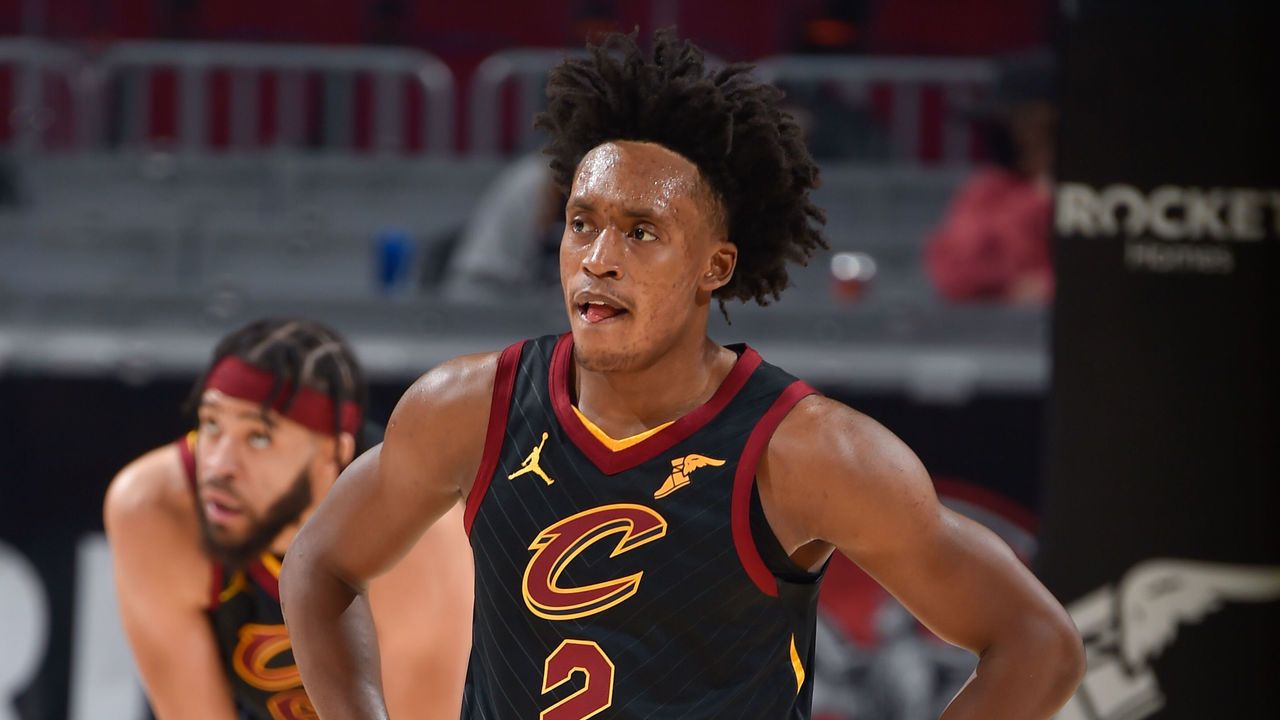 Sexton produced strong numbers for the lottery-bound Cavaliers this past season with averages of 24.3 points, 4.4 assists, and one steal in 60 starts, but that hasn't kept Cleveland from shopping the high-scoring guard. The Alabama product is reportedly being made "very available" in trade talks, which seems to indicate general manager Koby Altman is more inclined to build a future backcourt headlined by Darius Garland rather than pay Sexton a maximum contract this offseason.
For what it's worth, Cleveland notably owns the No. 3 pick in the upcoming draft and could opt to select talented Gonzaga guard Jalen Suggs or G League Ignite wing Jalen Green to help replace Sexton's production if they ultimately move him.
2. James Wiseman
Wiseman's fit with the Golden State Warriors has been awkward at best and downright incompatible at worst. His NCAA suspension and subsequent college withdrawal derailed his development at a significant stage of his career, and that appeared to affect him in the NBA where he struggled to acclimate to Golden State's playbook.
Now, the Warriors will likely give Wiseman a change of scenery this offseason. Klay Thompson is expected back next season after back-to-back injuries to his ACL and Achilles, but the Warriors know the window for their aging championship core is closing quickly. A trade involving Wiseman and Andrew Wiggins - the latter likely to match salaries - plus their seventh and 14th overall picks in the draft could bring in a fourth star to help contend for years to come.
1. Ben Simmons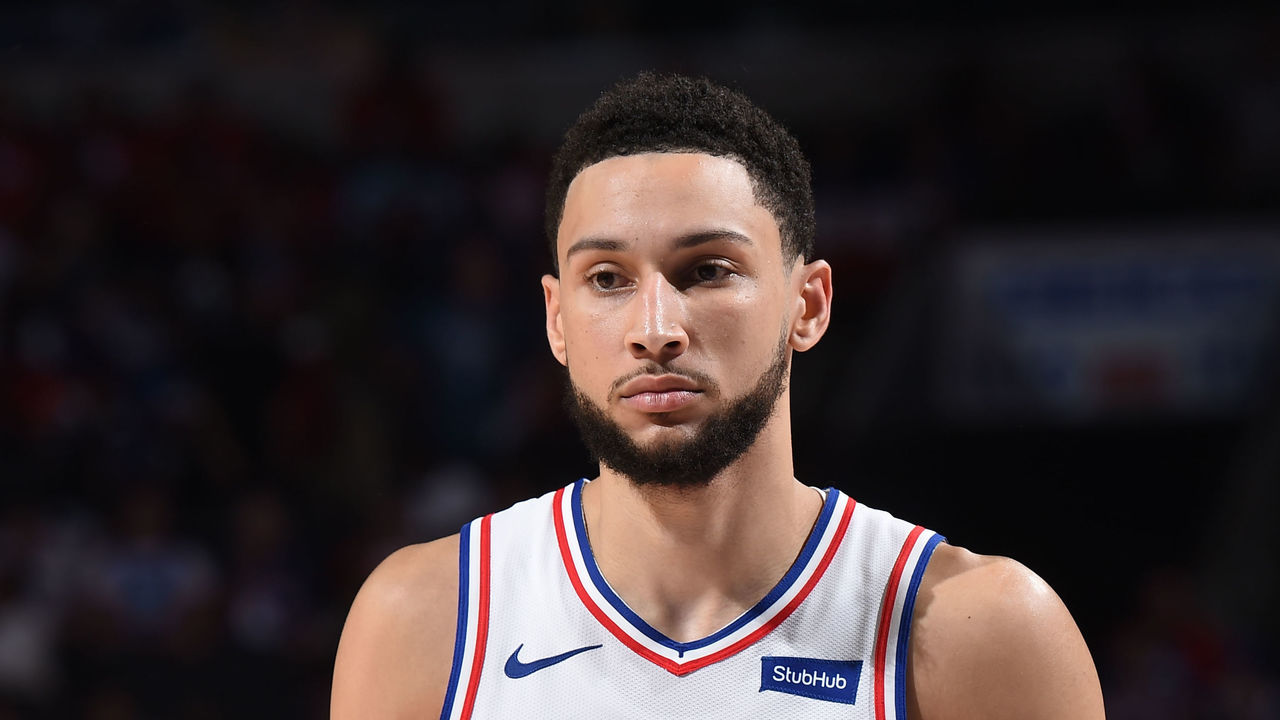 The Australian floor general's future in Philadelphia is very much up in the air after the 76ers suffered another disheartening playoff collapse at the hands of the Atlanta Hawks. Simmons' reluctance to assert himself offensively in the postseason - he attempted three field goals total throughout the fourth quarters of the Eastern Conference semifinals - drew significant criticism from the fan base, leading many to believe the talented 25-year-old could be on his way out this summer.
Simmons is reportedly already being shopped by 76ers president of basketball operations Daryl Morey. Philadelphia is asking for an All-Star-caliber player as part of a return package in any trade, and with multiple teams already showing interest, it's likely only a matter of time until a deal gets done.
Comments
✕
Top 10 trade candidates this offseason
  Got something to say? Leave a comment below!