LaMelo and the Hornets are the latest casualties of a cursed NBA season
Jacob Kupferman / Getty Images
In the big picture, the fractured wrist that appears likely to end LaMelo Ball's electric rookie season won't matter all that much. The injury, dispiriting as it is, shouldn't dim the newfound gleam of what was previously one of the NBA's dreariest franchises. But it is a crushing blow to the 2020-21 season, for both the Charlotte Hornets and the league as a whole.
Let's start with the Hornets.
Entering the 2020 draft, it would have been difficult to find a team more desperate to strike gold. Charlotte had oscillated between mediocrity and downright lousiness since being reintroduced to the league as the Bobcats in 2004. During that 16-year stretch, the franchise topped out at 48 wins and made the playoffs just three times, failing to win a series and suffering two first-round sweeps.
The Bobcats posted the worst single-season winning percentage in league history ahead of a 2012 draft headlined by Anthony Davis, but they dropped to No. 2 in the lottery and settled for Michael Kidd-Gilchrist instead. In subsequent years, the club rejected a draft-night offer of four first-round picks so it could select Frank Kaminsky, chose Malik Monk over Donovan Mitchell, and drafted Shai Gilgeous-Alexander only to immediately flip him for Miles Bridges. Kemba Walker, beloved as he was, never made Charlotte particularly relevant on a cultural or competitive level, and he eventually left for nothing as a free agent in 2019.
It's not a stretch to say Ball is the most exciting thing to happen to the organization since it drafted Alonzo Mourning second overall in 1992. Ball arrived as a ready-made lead playmaker with a preternatural feel and vision, consistently putting defenses in rotation with his live-dribble skip passes and turning the Hornets into one of the league's fastest teams by zipping the ball up the floor off misses and makes alike.
The Hornets rank second in the league in transition frequency and are tied for third in points per transition possession; they ranked 17th and 29th in those categories last year. With Ball on the floor, they've run 6.6% more often following live-ball turnovers and 5.6% more frequently after defensive rebounds, according to Cleaning the Glass.
The real miracle of Ball's rookie season is that he made Charlotte - forever a shorthand for NBA mundanity - compulsively watchable.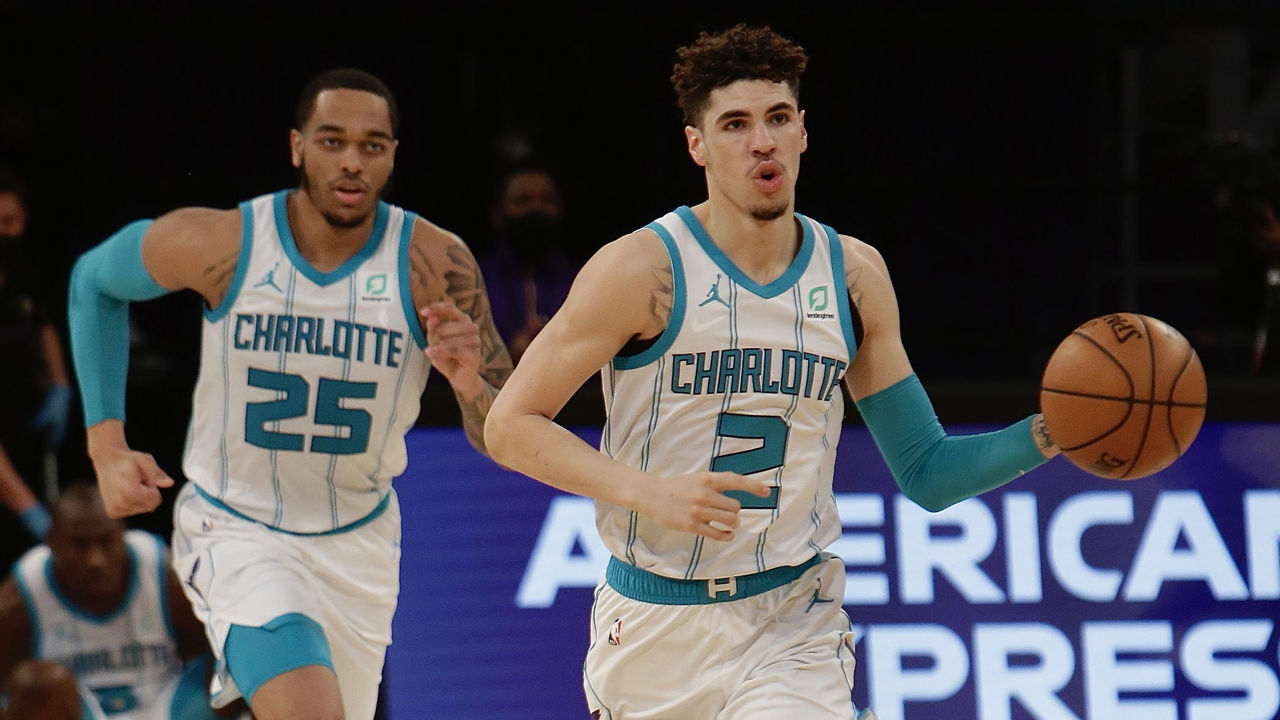 The injury is particularly galling because Ball was getting better seemingly every game, and his progress was one of this season's most entertaining subplots.
On top of his passing genius, he'd grown quite adept at creating his own offense, whether by turning the corner out of the pick-and-roll, bullying smaller guards, or cooking bigs on switches. The Hornets averaged 1.14 points per possession when he shot or passed directly to a shooter out of an isolation, a rate that placed Ball ninth in the league among players with at least 50 isos, according to Synergy. His jump shot, despite atypical mechanics, proved surprisingly effective as he buried 37.5% of his threes.
But the sense of possibility regarding Ball has less to do with his individual exploits than his ability to amplify the talent around him. Take Bridges, for example. After starting his career with a pair of frustrating seasons, the high-flying 23-year-old, formerly miscast as a wing, emerged as a rim-running small-ball big who generated much of his offense as the recipient of Ball's hit-aheads and lobs. The two developed particularly strong synergy running the Spain pick-and-roll, with Bridges setting the initial screen before diving to the basket where Ball would send him passes no one else could reach.
Ball's backcourt mate Terry Rozier has played the best basketball of his life this season, in part because he worked off the ball more and took a much larger share of his threes off of the catch - hitting an incredible 47.3% of them - while playing with Ball. In fact, all three of Charlotte's other guards scored far more efficiently when they shared the court with Ball, a credit to his capabilities as an offensive organizer.
Rozier's true shooting percentage surged to 65.2% from 57.1%, DeVonte' Graham's improved to 54% from 51.5%, and Monk's rose to 59.1% from 56.4%. The Hornets smoked teams by 20.3 points per 100 possessions over a small sample with the trio of Ball, Rozier, and Graham on the floor. With Gordon Hayward in the mix, Charlotte was regularly trotting out lineups featuring three experienced ball-handlers, lineups in which everyone felt comfortable deferring to the 19-year-old rookie as the primary initiator.
Ball's defense was more of a mixed bag. He was something of a screen magnet and lost track of his off-ball assignment more than a few times. But he also showed great anticipation in passing lanes, had a solid grasp of positioning when zoning up the weak side, helped clean the defensive glass, and didn't look totally out of his depth defending opposing point guards one-on-one.
So, yes, Charlotte's future looks brighter than it has in a long while. But in the short term, Ball's injury undeniably takes a lot of wind out of the team's sails. The Hornets were well on their way to a play-in spot and perhaps the postseason proper. The play-in remains a strong possibility - Hayward, Rozier, and creative head coach James Borrego should keep the team competitive - but more will be asked of everyone in the rotation.
Rozier, Hayward, Monk, and Graham (whose disappointing season has been largely obscured to this point) will shoulder more playmaking responsibility, while finishers like Bridges and P.J. Washington will likely have to create more on their own. It's unclear if or how this will affect Charlotte's trade-deadline strategy.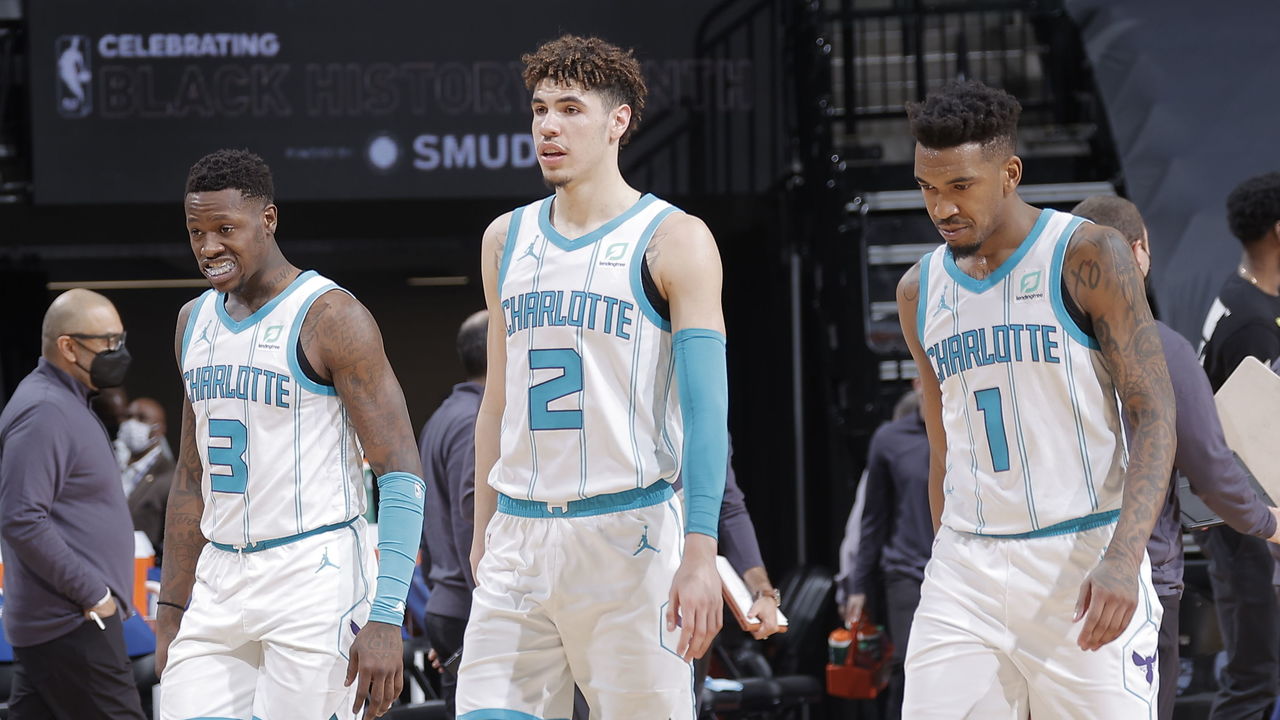 What is clear is how Ball's injury both affects and reflects the state of the NBA in 2021. A potentially season-ending injury to the prohibitive Rookie of the Year favorite is another setback for a league that has bounced from one calamity to another throughout a misbegotten campaign.
On the same night Ball broke his wrist, LeBron James suffered a high ankle sprain that is reportedly expected to keep him out of the Los Angeles Lakers' lineup for several weeks. The defending champions were already without Davis due to a calf injury. Though it's hard to prove causation in the correlation, it bears mentioning that the Lakers endured a ridiculously short turnaround following last season's Finals.
L.A. is far from the only team to look worse for wear after an abbreviated offseason. All four of last year's conference finalists suffered through sluggish or injury-marred starts. The Boston Celtics and Miami Heat are still fighting just to keep their heads above water, and Jamal Murray only recently seems to have gotten healthy for the Denver Nuggets.
With a brief offseason respite for some teams, long periods of inactivity for others, and a compacted schedule for everyone, soft-tissue injuries are on the rise. Kevin Durant hasn't played in six weeks due to a hamstring injury, while Joel Embiid, arguably the MVP front-runner, is sidelined with a hyperextended knee.
COVID-19, meanwhile, has impacted virtually every team. The Celtics, Washington Wizards, Memphis Grizzlies, Dallas Mavericks, San Antonio Spurs, Philadelphia 76ers, and Toronto Raptors have all dealt with team-wide outbreaks that have disrupted or outright derailed their seasons. Players such as Jayson Tatum, who have ostensibly recovered from the virus, are still feeling its effects months later, with their endurance and overall play suffering as a result. We still don't know what the long-term consequences might be.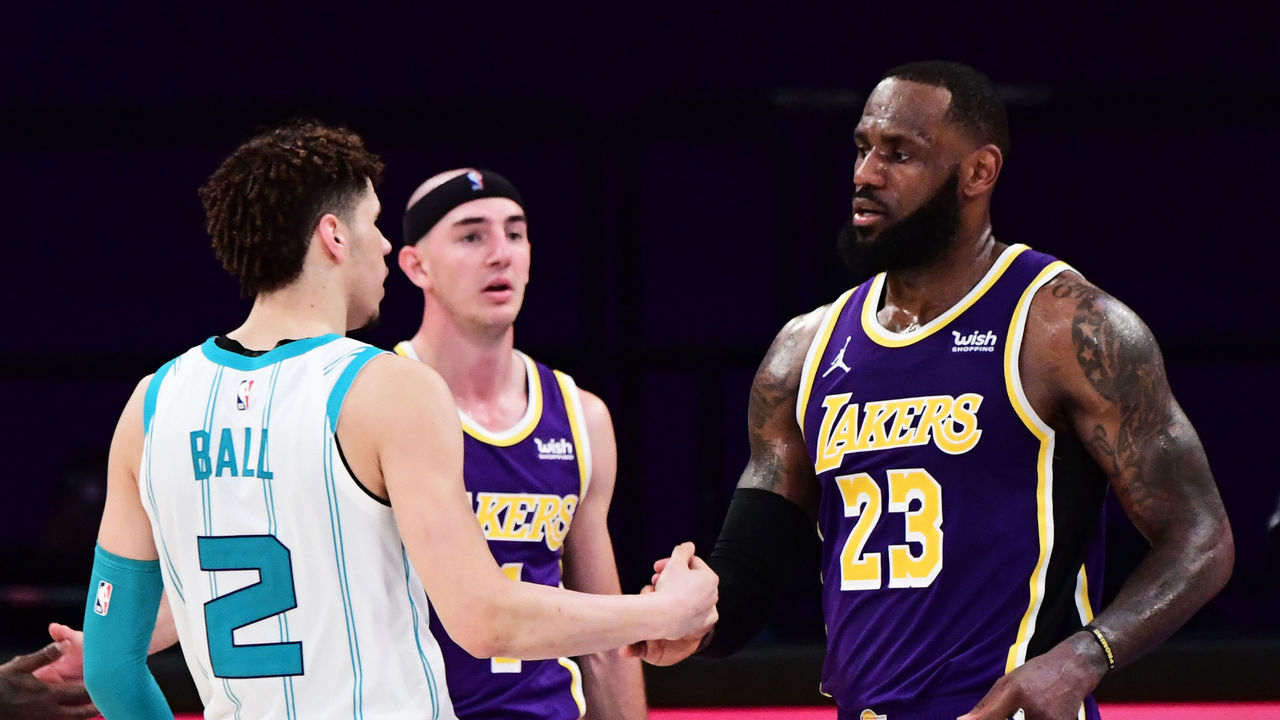 Through all of this, the league has remained steadfast in its quest to appease its broadcast partners. That means doing everything possible to ensure every team plays 72 games, which means backloading the second half of the schedule for clubs that faced coronavirus-related postponements in the first half. It also meant staging an All-Star event despite the protestations of star players.
The NBA and the National Basketball Players Association never seemed to have any illusions about the nature of this season. They've mostly treated it as something to merely get through, a bridge to what they hope will be a return to normalcy in 2021-22. The union signed up for it because the players understandably didn't want to forfeit millions of dollars in salary while sitting in limbo, unsure of what the league's financial future - and, by extension, their own - might look like.
Playing the entire season in a bubble was a non-starter for the players, and the schedule was a sticking point for the league. Beyond forgoing the campaign altogether, there weren't many favorable options. Still, it's fair to wonder at this point who benefits from all of this. Players are unhappy, fans are being asked to invest time and energy into a degraded product, and results are in danger of losing meaning as complications hit one team after another.
Players and team staff are starting to get vaccinated, so at least COVID-19 disruptions should lessen. Die-hards will keep watching because that's what die-hards do. But following the 2020-21 NBA campaign hasn't been a particularly enjoyable experience to this point, and injuries like Ball's only make it worse.
The end of this season can't come soon enough.
Comments
✕
LaMelo and the Hornets are the latest casualties of a cursed NBA season
  Got something to say? Leave a comment below!