As we approach the end of the shortened regular season, here's the final ranking of the current top 10 MVP candidates. Find our previous rankings here.
10. Chris Paul, Phoenix Suns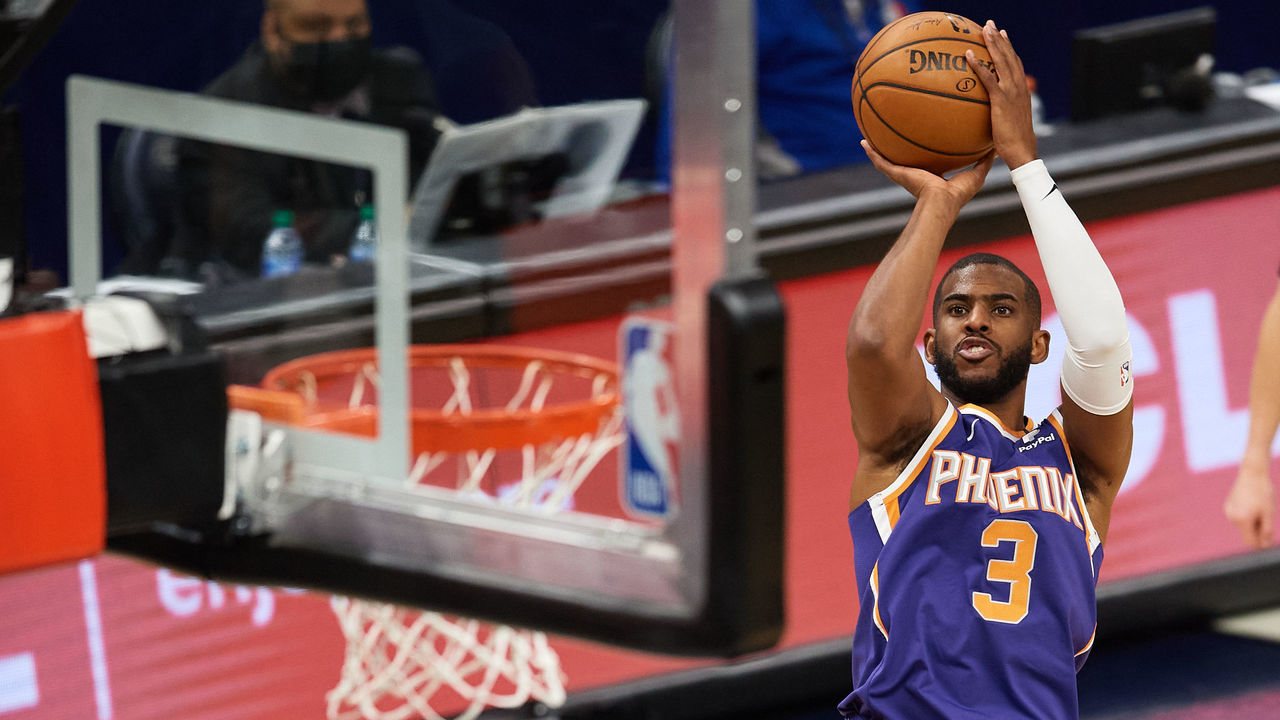 Last ranking: N/A
It's hard to stick out while averaging 15.6 points in today's NBA. Still, like Mary Poppins, Chris Paul has proven time and time again to have the right bag of tricks to turn just about any situation around.
As the 35-year-old leads yet another team to the playoffs - the fourth franchise in five seasons - pause to appreciate his impact on both ends of the floor. This won't last forever ... right?
9. Luka Doncic, Dallas Mavericks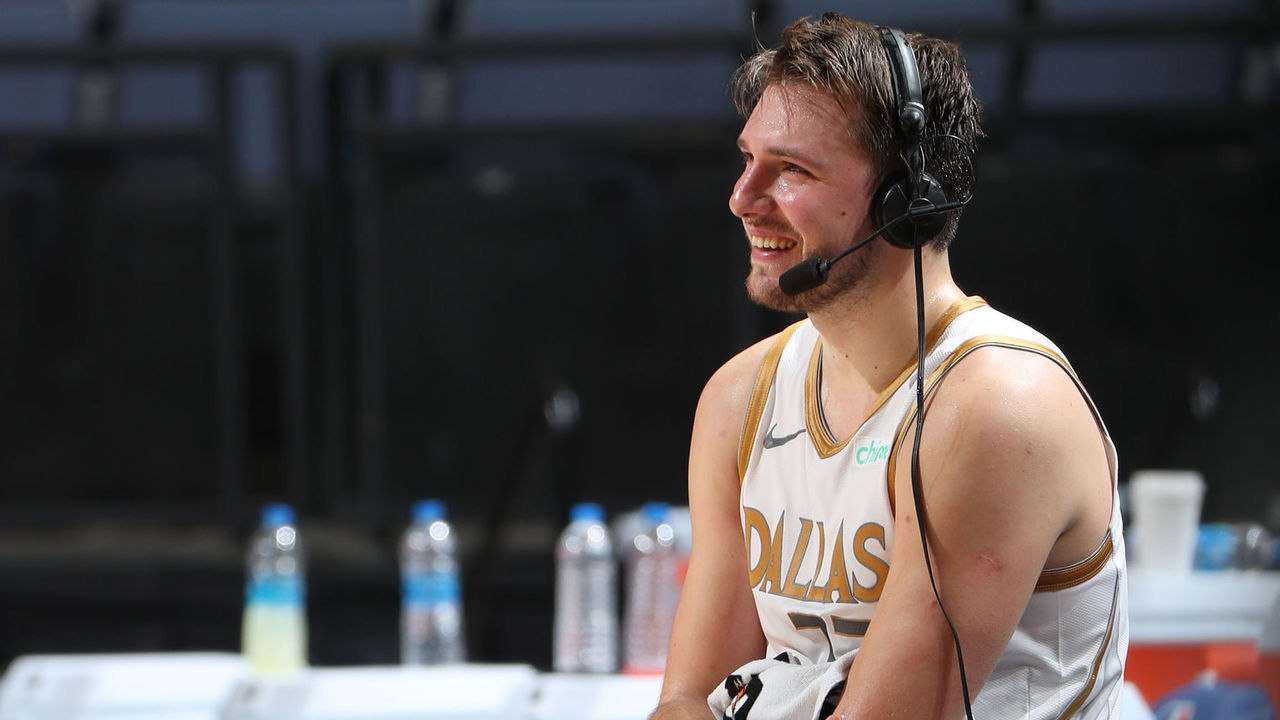 Last ranking: 8
Whatever is ailing the Mavericks this year, one thing's for sure: It isn't Luka Doncic.
Averaging 28.6 points, 8.7 assists, and 7.9 rebounds per game, it may not be humanly possible for the 22-year-old to do much more to improve the Mavericks' season or the team as a whole. His magical moments this year were at least recognized by head coach Rick Carlisle, who deemed him Dallas' own "Houdini" after his ludicrous game-winner last week.
8. LeBron James, Los Angeles Lakers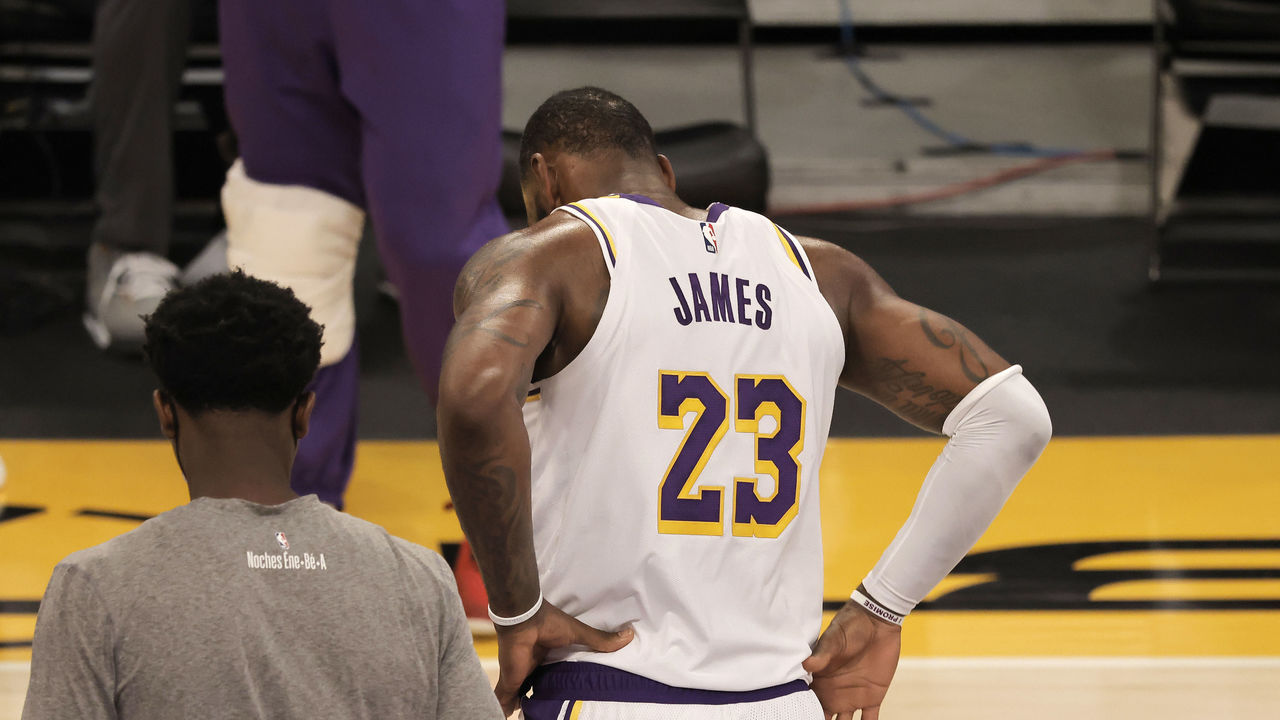 Last ranking: 5
LeBron James would've been a top-three finisher on most ballots if voting ended a month ago, but in such a competitive field, his lengthy injury layoff takes an unavoidable toll. Through 41 games, the 36-year-old tallied over 25 points and just under eight rebounds and eight assists per game with strong outside shooting for a top-flight title contender.
But the Lakers only have 15 regular-season games left; there just isn't enough runway for James to reaffirm his candidacy.
7. Kawhi Leonard, Los Angeles Clippers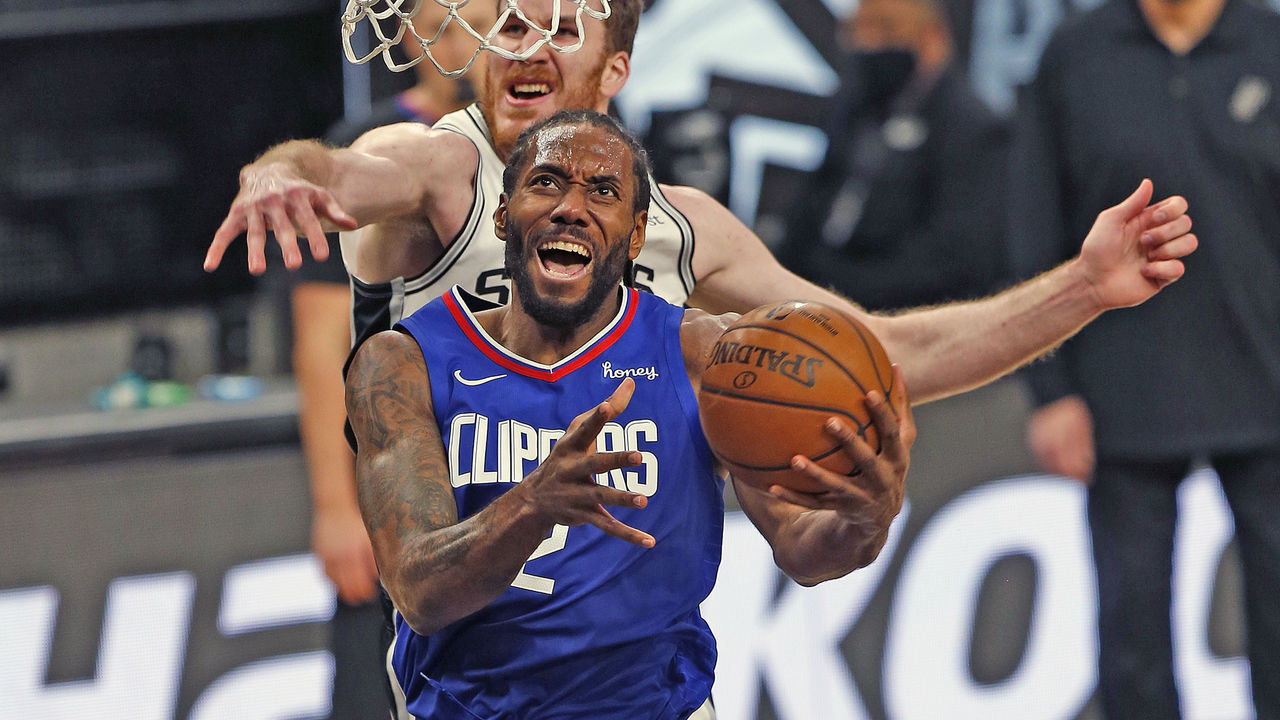 Last ranking: 6
Maybe it's because he doesn't pound his chest or campaign through the media, but no legitimate MVP candidate has received less love this season than Kawhi Leonard.
You want raw numbers? How about 25.7 points, 6.7 rebounds, 5.1 assists, and 1.7 steals (fourth in the league) per game, with shooting splits just a tick below the threshold for admittance into "The 50/40/90 Club."
Big picture? It's the Clippers - not the Brooklyn Nets - who own the best offensive rating in the league, translating to the second-best net rating overall. L.A. entered Sunday's action outscoring opponents by 11 points per 100 possessions with Kawhi on the floor; when he sits, the team's net rating drops to just 1.1.
6. James Harden, Brooklyn Nets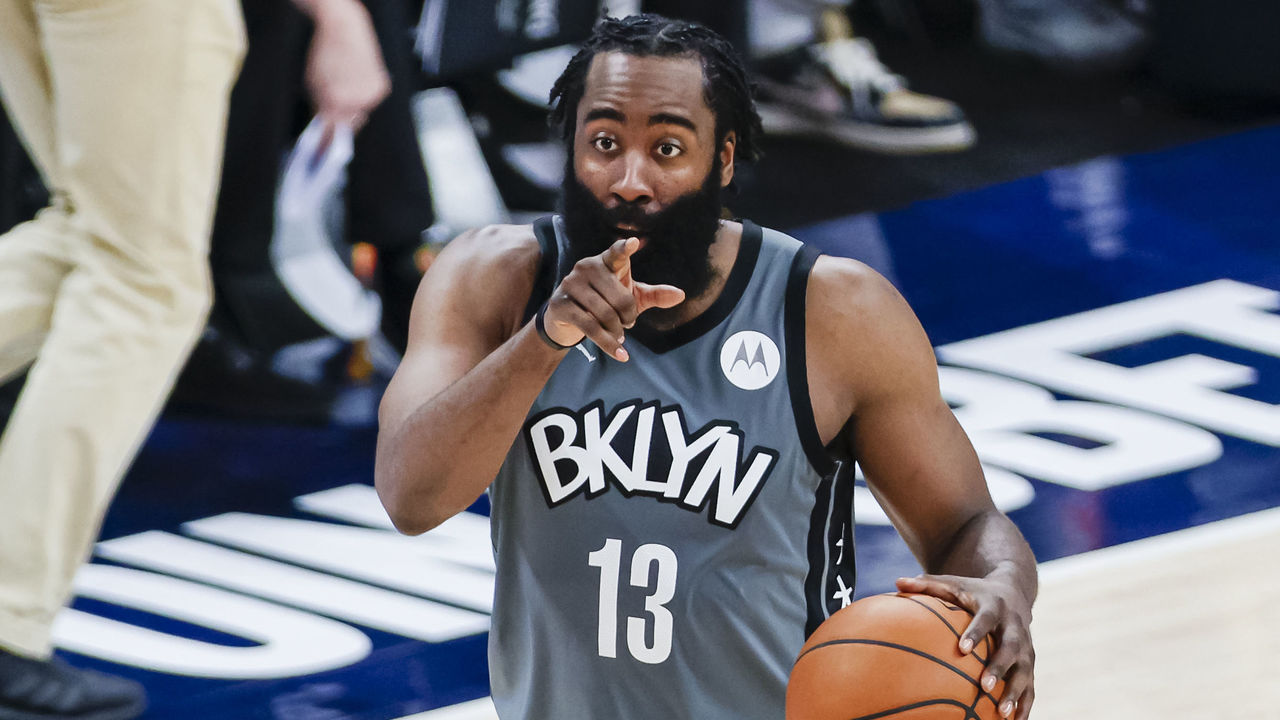 Last ranking: 7
Kevin Durant finally returned for the Nets after missing nearly two months with a hamstring strain, but James Harden kept Steve Nash's side afloat in his absence. The Beard registered 27 points, 10.6 assists, and 9.1 rebounds per game during that stretch, helping Brooklyn go 16-4 and even climb atop the East, albeit briefly.
Harden's now battling his own hamstring issue. Depending on the length of his absence, it could damage his MVP case much like it did Durant's, who's all but exited the conversation. However, at this point, it would be unjust for voters to punish Harden for the tumultuous end to his Rockets stint earlier this year.
5. Damian Lillard, Portland Trail Blazers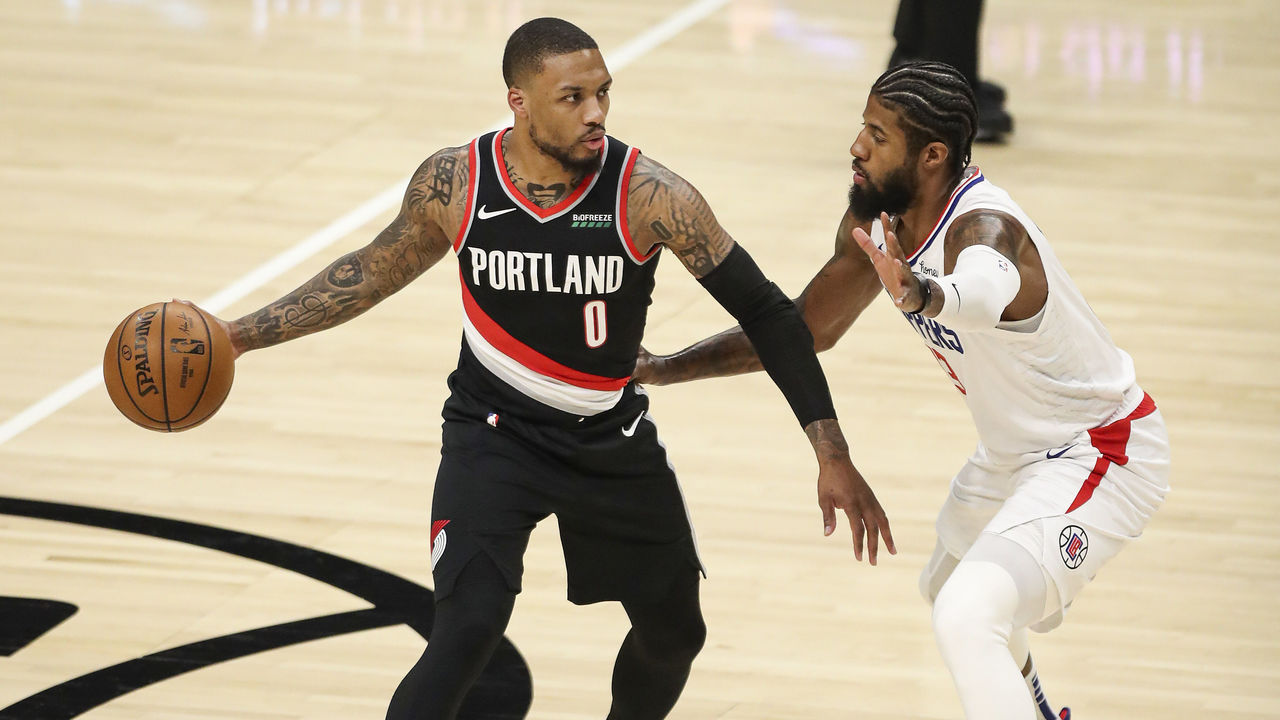 Last ranking: 3
After keeping the injury-ravaged Trail Blazers' playoff hopes alive with a line of nearly 30 points and eight assists per game through his first 45 outings, Damian Lillard has been scuffling, averaging closer to 21-4-7 since the start of April. Never mind; Portland is still firmly entrenched as the sixth seed in the cruelly competitive Western Conference, even with a negative net rating (minus-0.1) on the year.
How does a team keep winning despite running a deficit in scoring? It helps that Dame is basically basketball's answer to Mariano Rivera. Lillard has averaged a league-leading five points (minimum 10 games played) on 53.4% shooting from the floor and 43.6% on threes in the final five minutes of games in which the score is within five points. The Blazers are 20-8 in those nail-biters.
Simply put, if Lillard wasn't the best closer in basketball this season, Portland would look a lot more like the Sacramento Kings than a team in the hunt for its eighth straight playoff appearance.
4. Stephen Curry, Golden State Warriors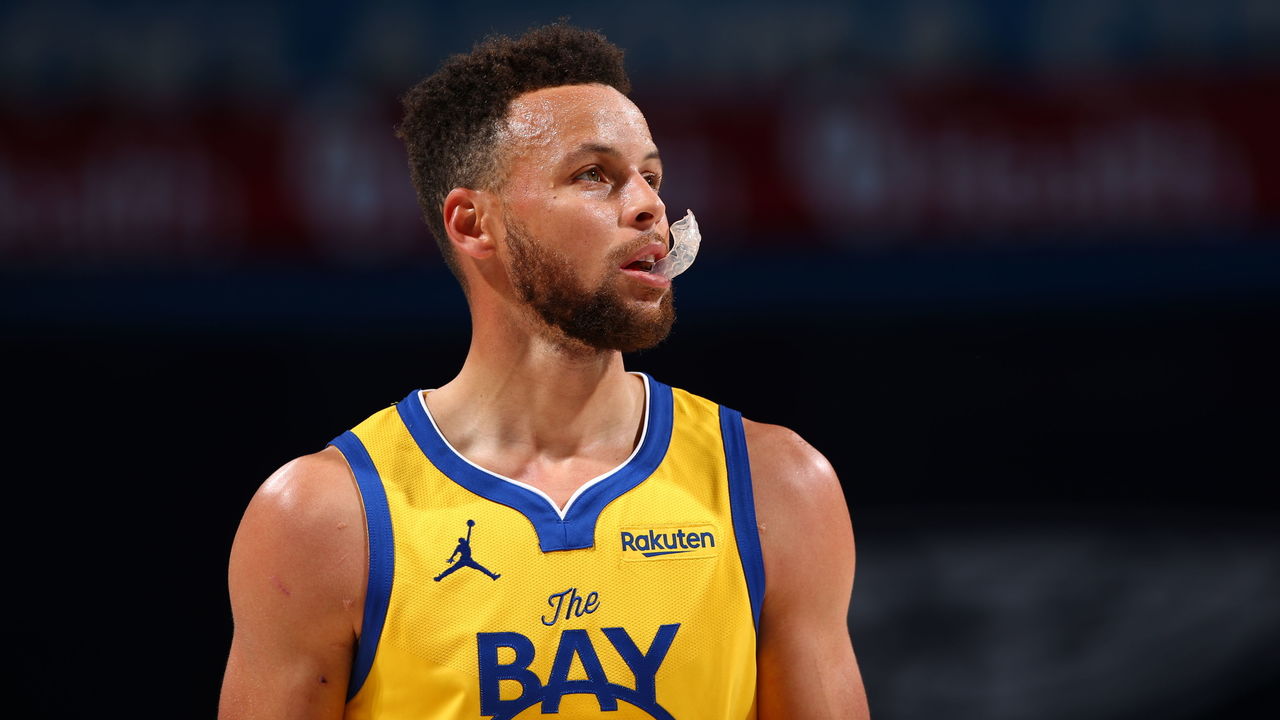 Last ranking: 9
Stephen Curry's steadfast refusal to let the Warriors' season go to waste has been nothing short of remarkable, and his play of late is among the best of his career.
After a bruised tailbone forced him to miss five games in March, Curry returned to put up 32 and then 36 points in his next two games. His value to Golden State was undisputed in the team's next contest, when tailbone soreness relegated him to the sidelines as the Warriors lost by 53 to the Toronto Raptors for the second-worst defeat in franchise history.
In the eight games that followed, Curry became the franchise's all-time scoring leader while putting up a whopping 40.4 points per game on 49.6% 3-point shooting. His numbers entering Saturday were already otherworldly, and he still outdid himself with a 47-point showing against the Celtics.
Curry is a long shot for MVP because of where Golden State sits in the standings. However, he's worthy of special consideration, especially since the Warriors are nowhere near a playoff team without him.
3. Joel Embiid, Philadelphia 76ers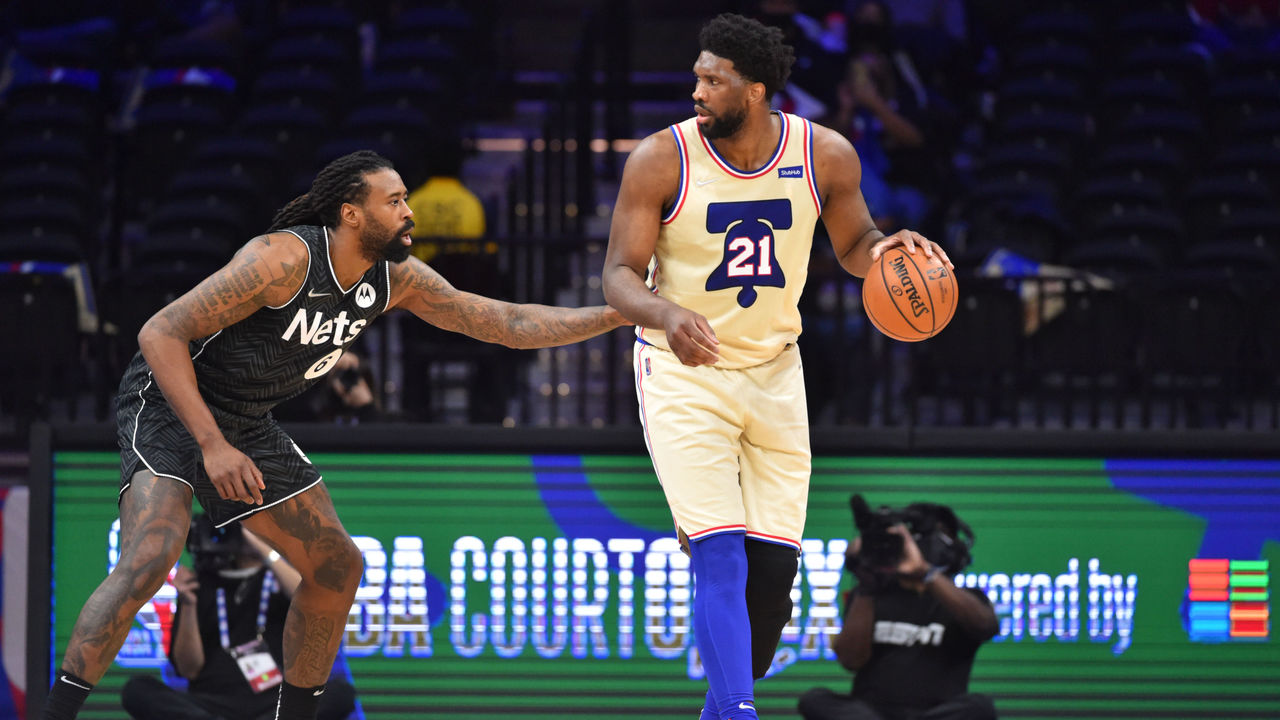 Last ranking: 1
It's not Joel Embiid's three-week knee injury absence that left a dent in his MVP case so much as the fact that the 76ers looked fine without him.
That isn't to say they don't need their towering center on the floor, but Philadelphia was in first place before he went down, went 7-3 with him out, and never dropped more than a game behind the top seed. That could present some difficulties depending on how strict a voter's definition of "valuable" is.
But on a purely statistical level, Embiid will accrue plenty of first-place votes if he stays healthy for the rest of the season. That's doubly true if the Sixers retain the No. 1 seed they've reacquired since his return. After recovering from a hyperextended knee, the Cameroonian big picked up right where he left off and is still having a monstrous career year. And as a bonus, he's arguably the best defensive player on this list.
2. Giannis Antetokounmpo, Milwaukee Bucks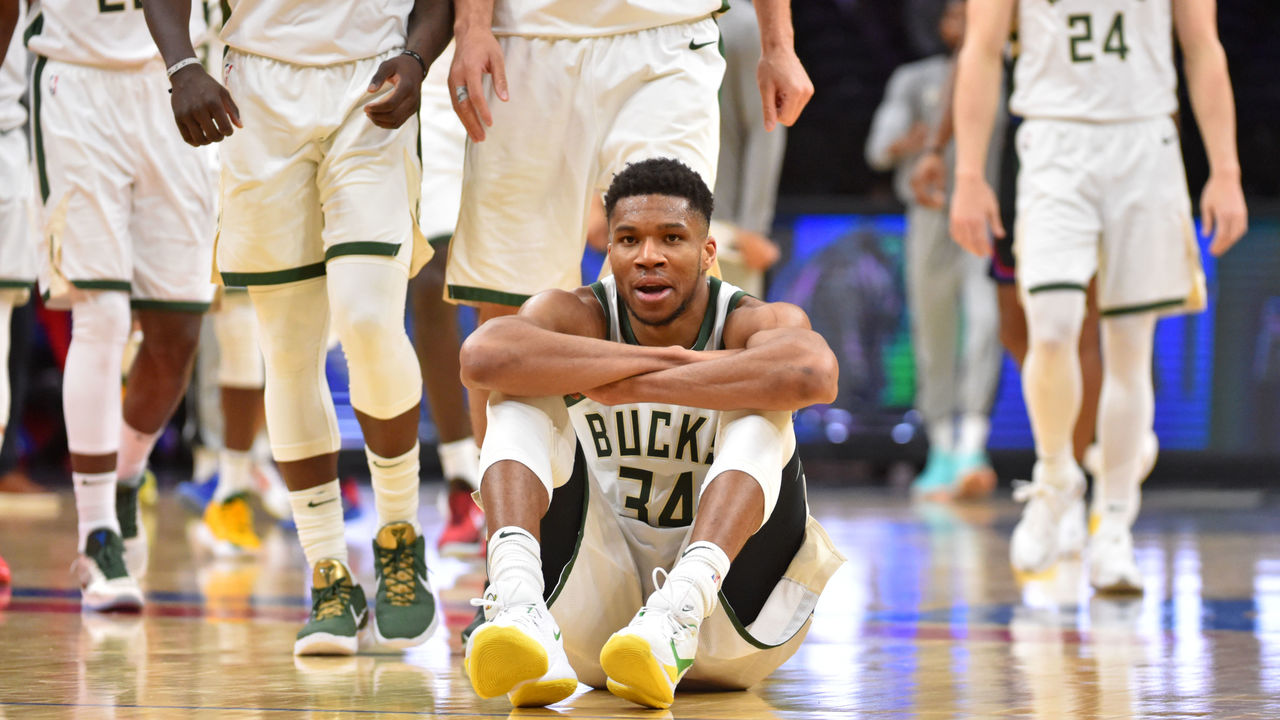 Last ranking: 4
He's putting up 28.4 points, 11.2 rebounds, and 6.1 assists a night while continuing to terrorize opponents who would dare drive into the paint on his watch. So why isn't Giannis Antetokounmpo a serious threat to capture his third straight MVP trophy?
The Bucks may not seem quite as intimidating as they did the previous two seasons, but at least some of that perception is based on how the team has buckled in the playoffs. Though Milwaukee currently sits third in the East - 2 1/2 games behind the star-studded Nets and four behind the 76ers - Giannis and Co. still lead the conference in net rating, outscoring opponents by 6.3 points per 100 possessions.
The advanced numbers suggest Antetokounmpo warrants about as much praise in the MVP debate as anyone else, too. He's second in Box Plus/Minus, third in PER and VORP, and fourth in win shares. The only player who ranks above him in each category is the final man on our current MVP leaderboard.
1. Nikola Jokic, Denver Nuggets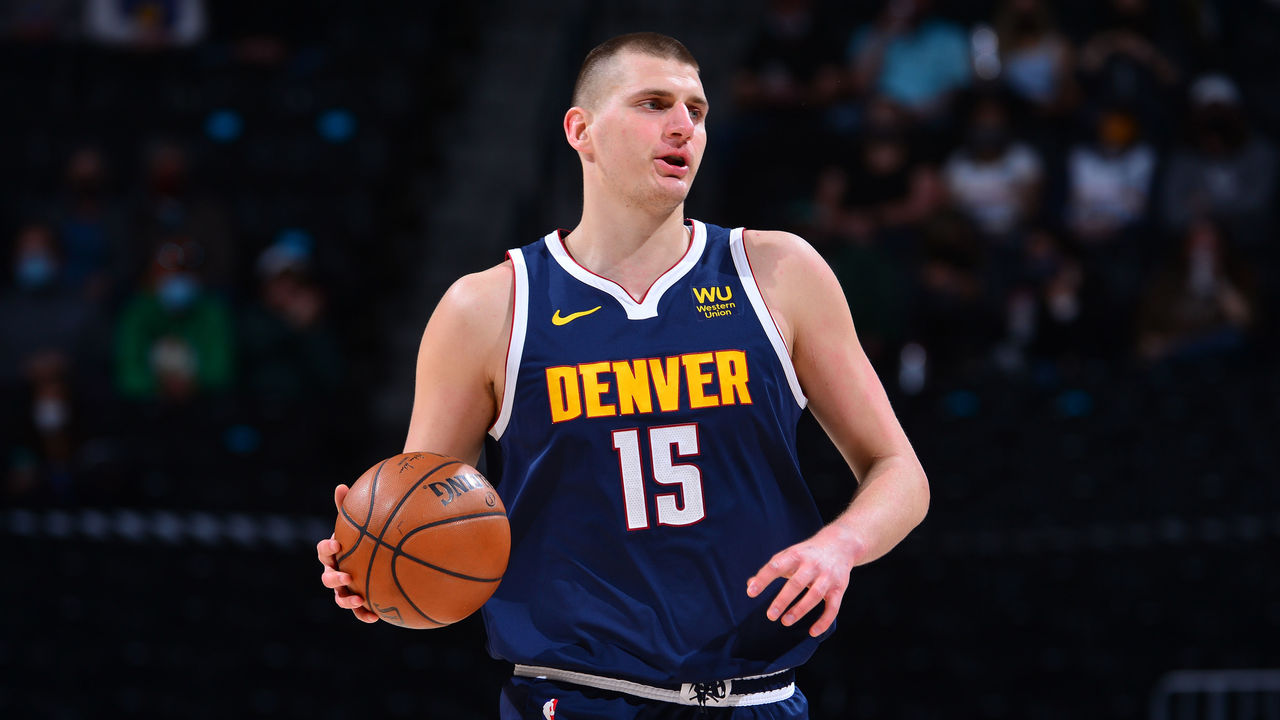 Last ranking: 2
Nikola Jokic has been the model of consistency among MVP hopefuls.
While injuries have sidelined others on this list and thrown wrenches into their candidacies, the Nuggets' Serbian star center is nearly averaging a 26-point triple-double while appearing in every game so far. He's doing it with career highs in usage (31%) and assist percentage (38.5%) - which unsurprisingly rank in the 99th and 100th percentile, respectively, among NBA bigs, according to Cleaning the Glass.
As a result, Denver has thoroughly erased the memory of a slow opening month and Jokic should rightfully be the favorite to capture his first Maurice Podoloff Trophy. However, his case could still hinge on how the team fares without Jamal Murray, who will miss the rest of the season after tearing his ACL.
In a minuscule sample, the Nuggets went 3-1 when Murray was absent in the games just prior to his knee injury, and their big wins over the Miami Heat and Houston Rockets since his season ended are encouraging signs. But a dip in the standings down the final stretch could, perhaps unfairly, weaken Jokic's status as an MVP candidate if voters believe he can't carry Denver without Murray.