As the second half of the shortened regular season ramps up, here's a ranking of the current top 10 MVP candidates. Find our last rankings here.
10. Rudy Gobert, Utah Jazz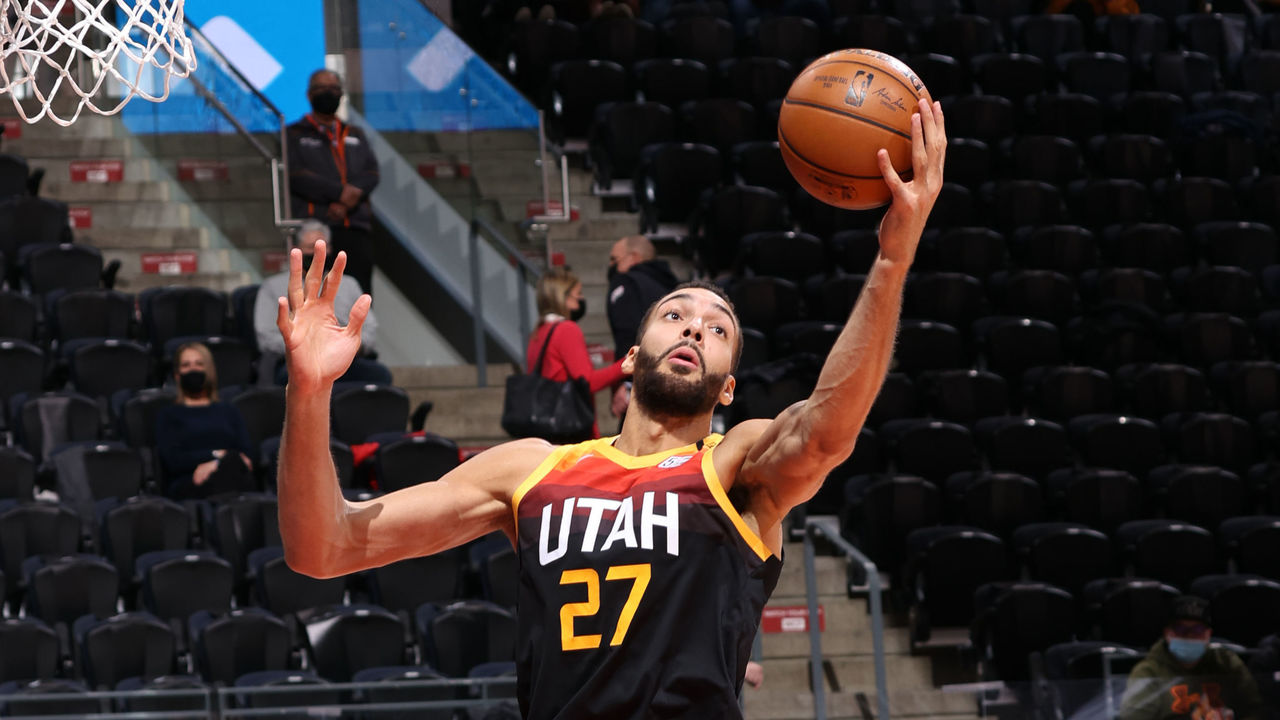 Last ranking: N/A
The well-balanced Jazz own the league's best record and net rating. It would feel weird to omit every player from the MVP rankings, no?
Gobert gets the nod this time over the more highlight-friendly Donovan Mitchell. With respect to Royce O'Neale, "The French Rejection" is the backbone of one of the league's best defenses. He frequently bails out a frontline featuring an undersized backcourt tandem and a number of offensively minded wings over 30.
9. Stephen Curry, Golden State Warriors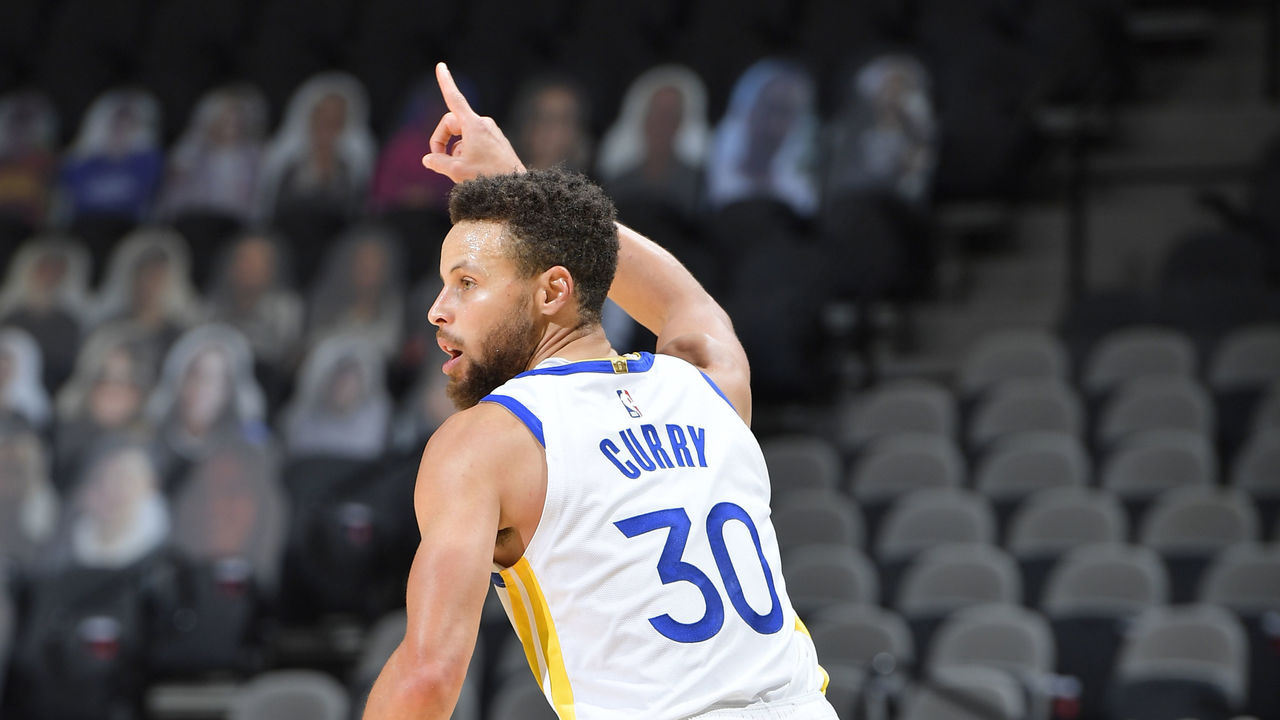 Last ranking: 3
Curry's stellar play - 29.3 points, 6.3 assists, and 1.4 steals per game with 47/41/93 shooting splits - single-handedly drives the Warriors' success. Unfortunately, one player's brilliance can only do so much against elite competition, as Golden State is sitting at .500 and on the outside of a crowded Western Conference playoff picture.
If Golden State makes a legitimate playoff push in the season's second half, Curry will undoubtedly trend up this list.
8. Luka Doncic, Dallas Mavericks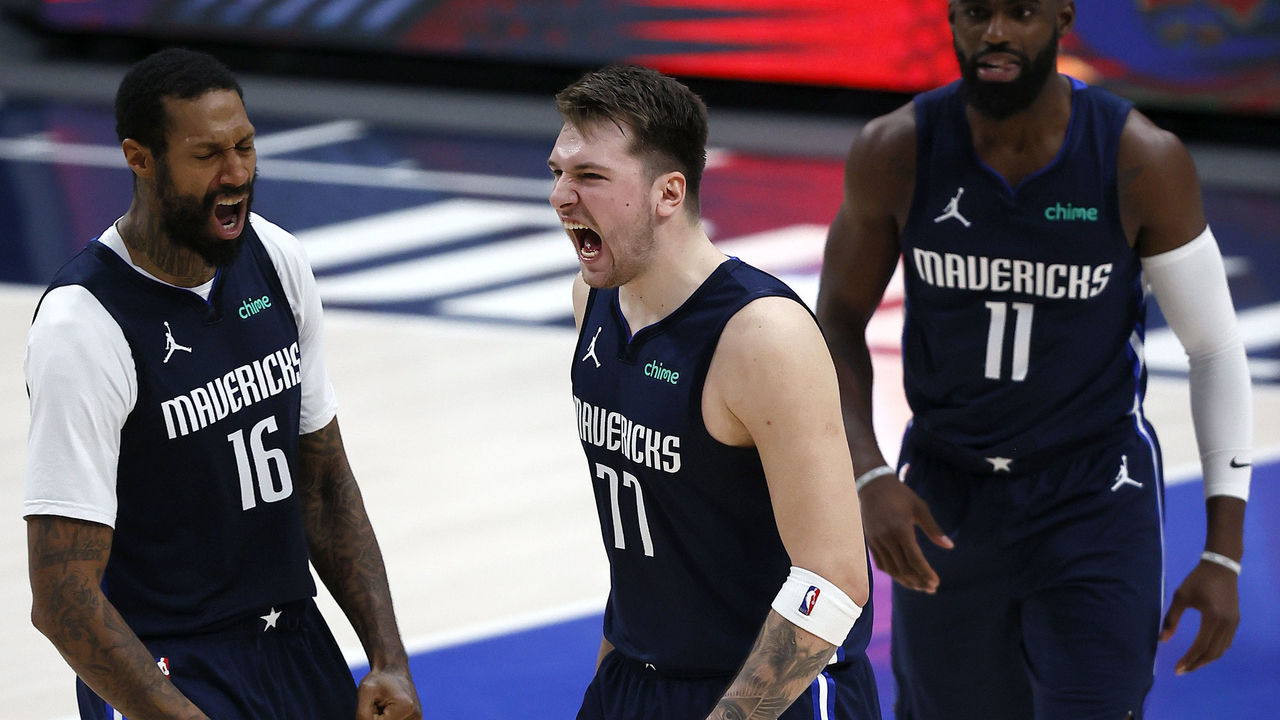 Last ranking: 9
Doncic is putting up 28.1 points, 8.5 rebounds, 9.3 assists, and a steal per night, with a career-best 34.9% accuracy on threes. Why does it seem unlikely he'll be able to justify his status as one of the preseason's trendy MVP picks?
It mostly has to do with the Mavericks' .526 winning percentage, which would tie them for fifth in the East but has the team just two games up on the 10th-seeded Memphis Grizzlies in the West. With other stars putting up similarly eye-popping stats, team performance knocks Doncic down a peg.
7. James Harden, Brooklyn Nets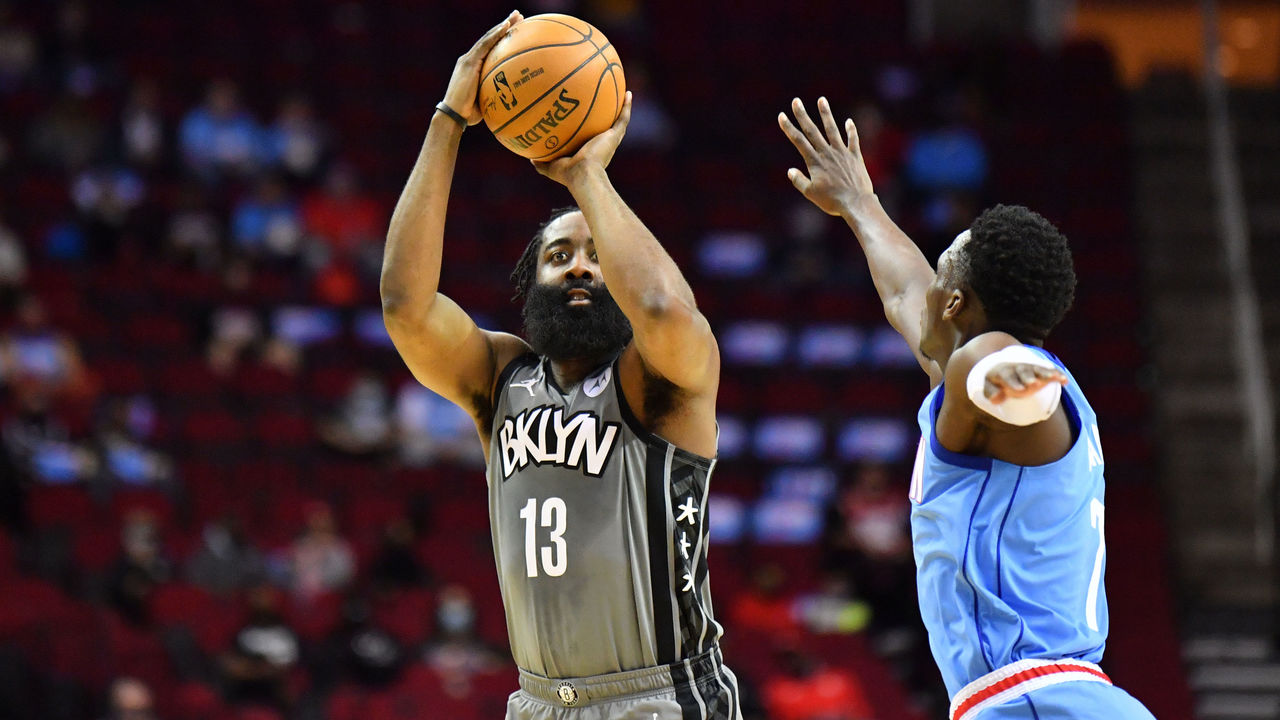 Last ranking: N/A
Harden's re-established his place in the MVP discussion after a rocky start highlighted by his high-profile trade demand out of Houston.
The Beard is excelling as the point guard for the shorthanded Nets, averaging a league-best 11.1 assists. He's also scoring an incredibly efficient 25.0 points per game and owns a career-high 40.1% mark from distance and career-best 48.4 field-goal percentage as a starter.
Despite Kevin Durant sidelined indefinitely with a hamstring injury, Harden's helped Brooklyn win 11 of its last 12 games.
6. Kawhi Leonard, Los Angeles Clippers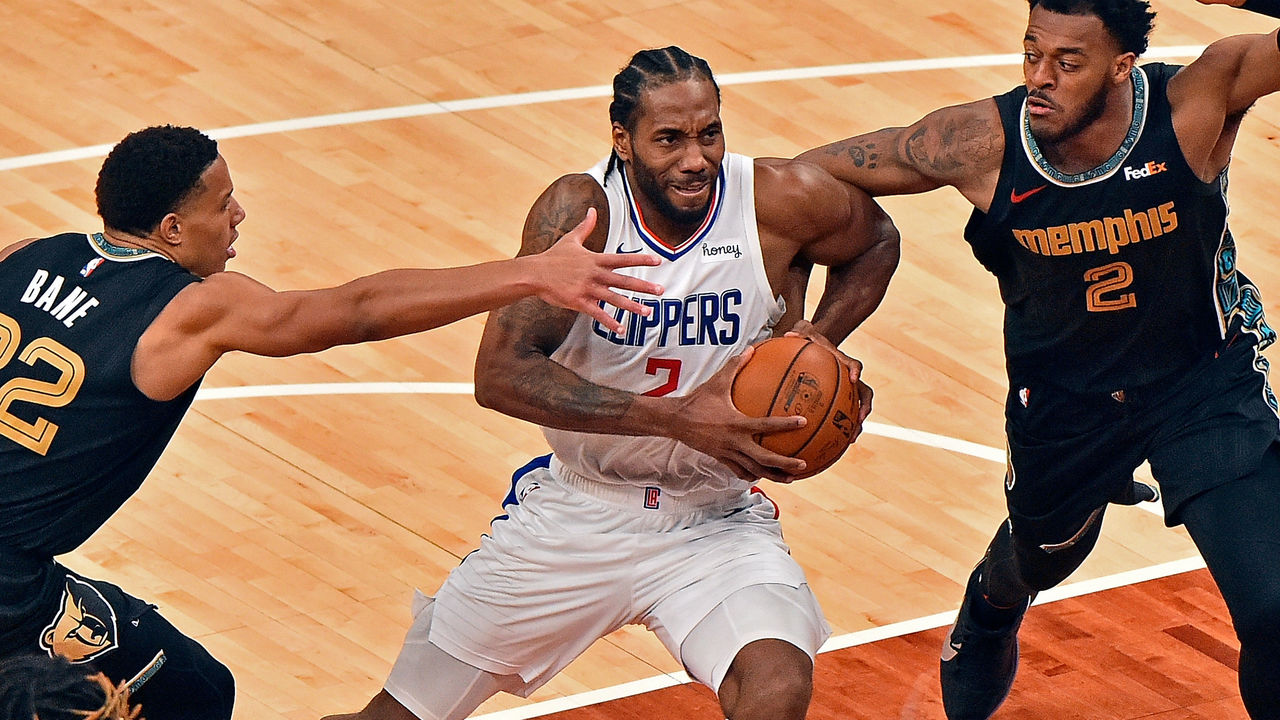 Last ranking: 10
Strip away the bitter taste of the Clippers' postseason collapse, and Leonard remains a lethally efficient scorer and playmaker on the wing. And is there a single player you'd rather have defending on-ball for a would-be game-winner?
The brass tax: Leonard is averaging 26.4 points, 6.4 boards, 4.8 assists, and 1.6 steals per game. The only thing separating him from the 50-40-90 club right now is a hot month from the free-throw line.
5. LeBron James, Los Angeles Lakers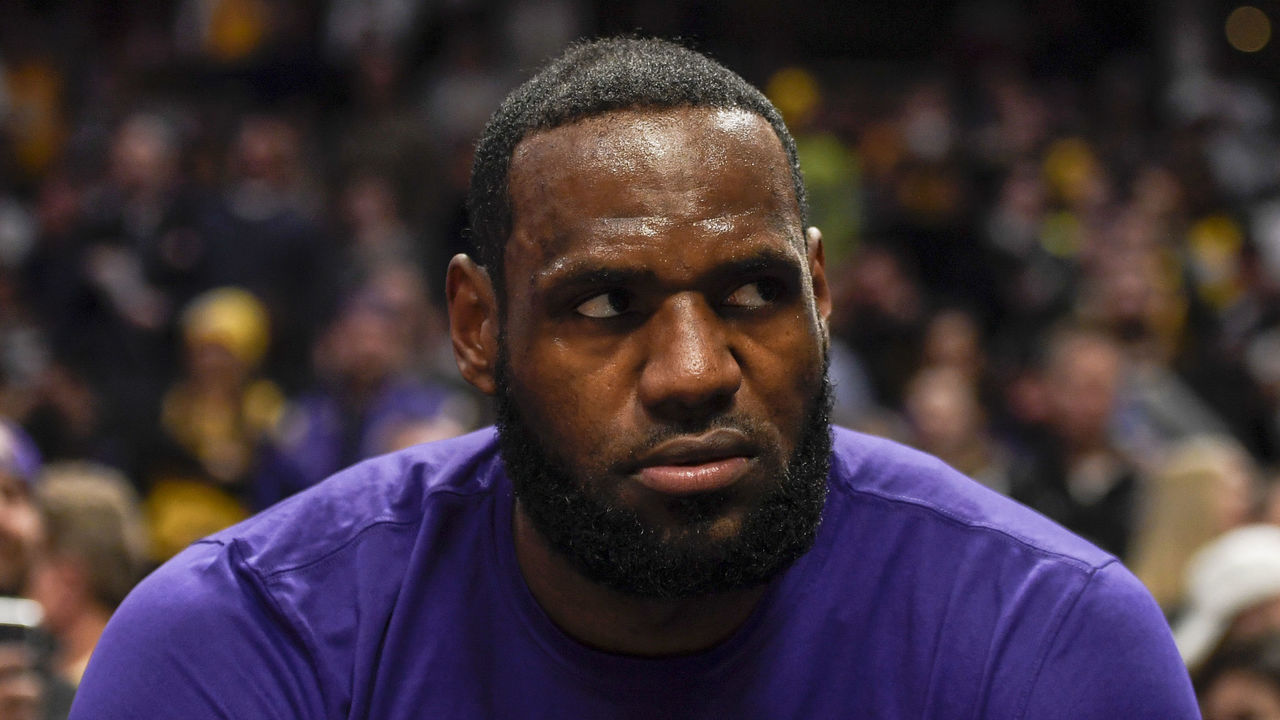 Last ranking: 1
LeBron's statistics at this stage of his career are unprecedented, and there appear to be few signs of the superstar's game slowing down. The 17-time All-Star is the only player in league history to average at least 25 points, eight assists, and seven rebounds at age 36 or older, according to Basketball-Reference.
James was among the top MVP candidates for most of this season, but his momentum has tapered off in recent weeks. The Lakers have gone 5-6 in their last 11 games with Anthony Davis sidelined, which has ultimately hurt James' chances in such a tight race.
If L.A. regains its swagger as the second half of the campaign progresses, James could inch closer to reclaiming his top spot.
4. Giannis Antetokounmpo, Milwaukee Bucks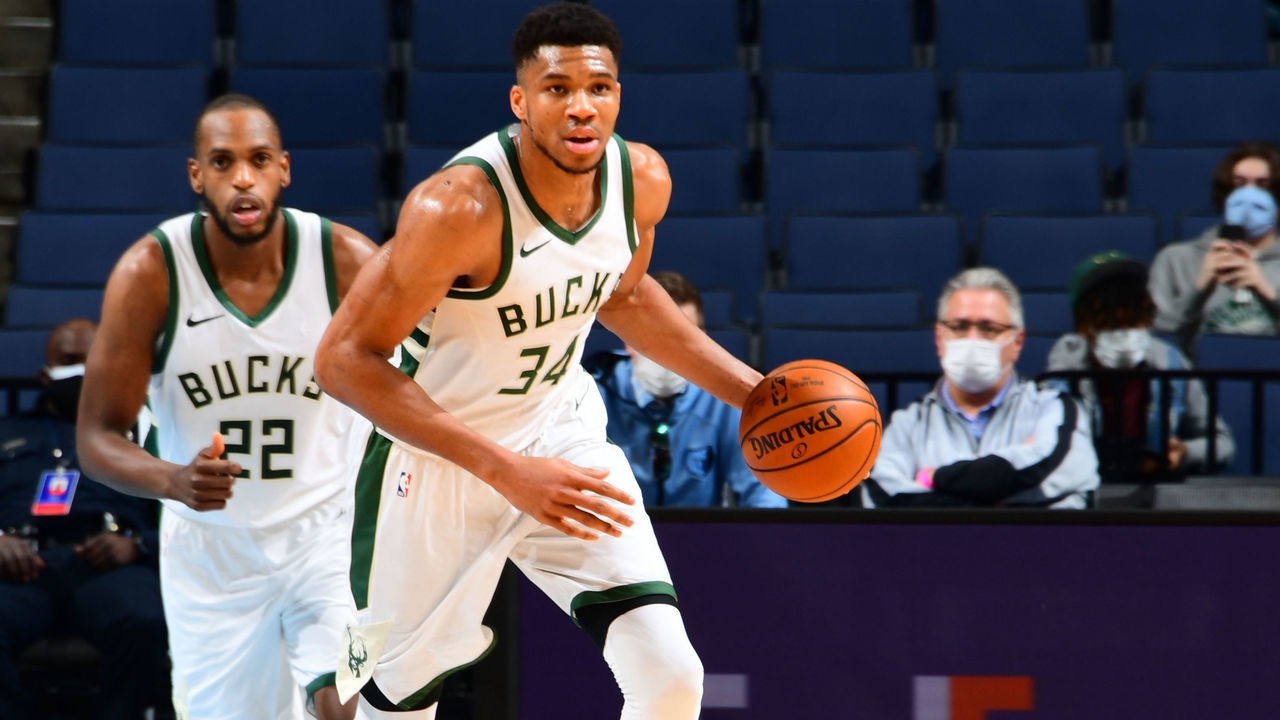 Last ranking: 6
Two-time reigning MVP Giannis Antetokounmpo is putting up numbers nearly identical to last year - 29 points, 11.7 rebounds, a career-high 6.2 dimes, 1.4 blocks, and 1.3 steals per game with a 59.3% effective field-goal rate.
He's led Milwaukee to the sixth-best record to date despite some significant offseason roster turnover and Jrue Holiday missing a stretch of 10 games. Whether the narrative ever aligns for a "Greek Freakpeat," Antetokounmpo's still near the top of the short list.
3. Damian Lillard, Portland Trail Blazers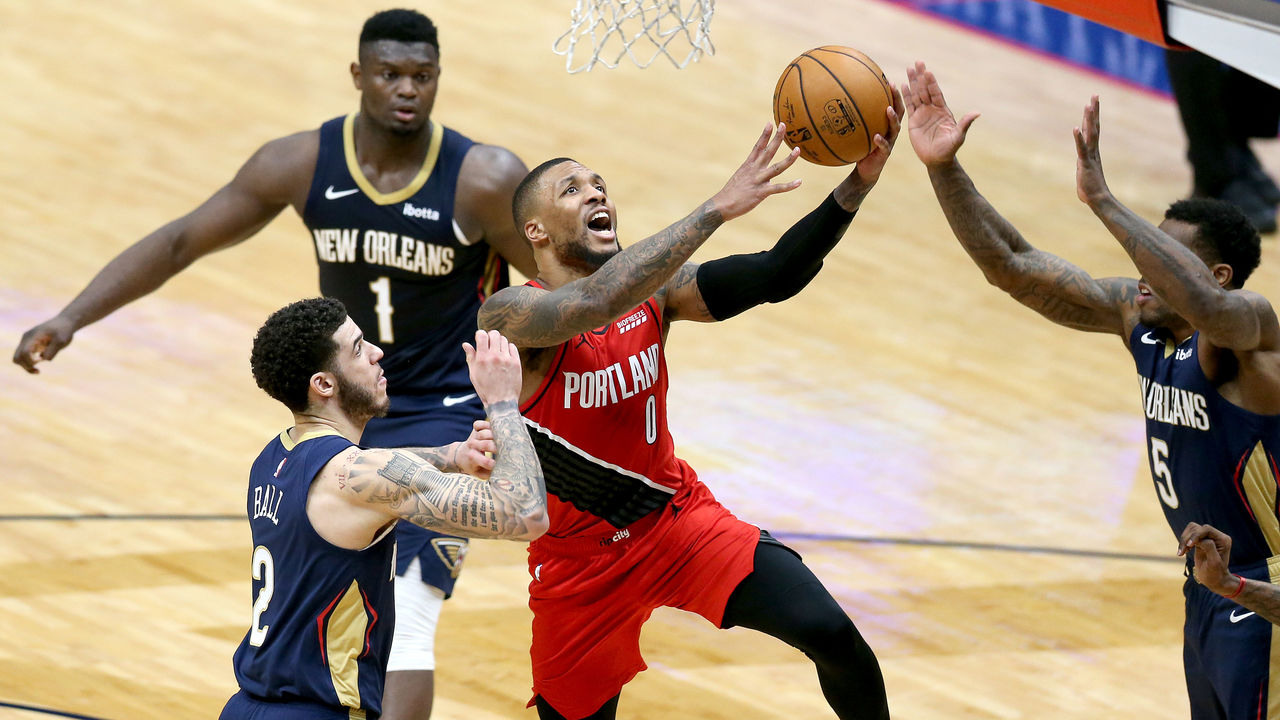 Last ranking: 4
Lillard continues to keep the Trail Blazers in contention for home-court advantage despite the team being significantly short-handed without CJ McCollum and Jusuf Nurkic. Considering the lack of star talent around him right now, what Lillard's accomplishing on a nightly basis deserves recognition.
As usual, the superstar point guard elevates his play to a different level when Portland needs him most late in games. Lillard is shooting a blistering 61.1% (33-of-54) and has drained all 33 of his free-throw attempts in clutch minutes (when the score is within five points with under five minutes to play) and his 114 clutch points lead the Association, courtesy of NBA.com. The Trail Blazers have gone 15-6 in such games.
2. Nikola Jokic, Denver Nuggets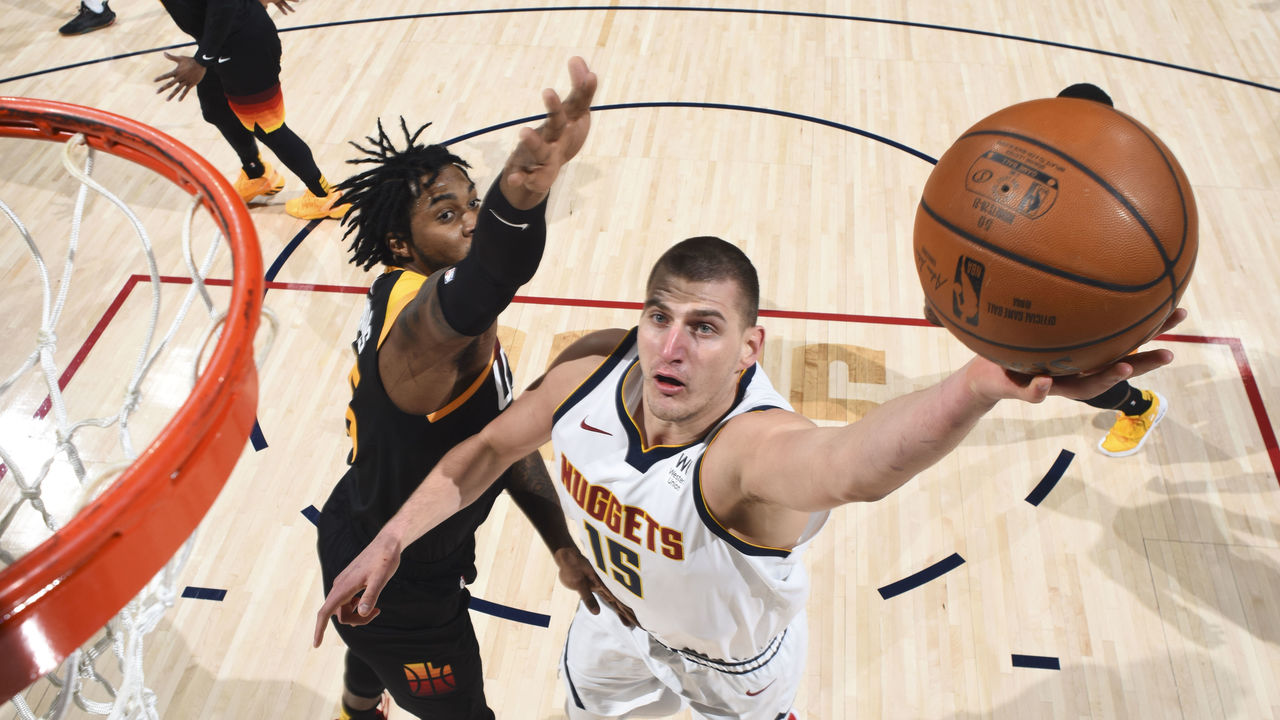 Last ranking: 5
If the pace of the Nuggets' 23-16 (.590) record holds, an MVP nod for Nikola Jokic would represent the worst team record by the award's winner since Russell Westbrook's Thunder in 2016-17.
The key difference is that Joker can really freaking shoot. He's connecting on 41.1% of his 3.7 long-range attempts per game, and has a knack for hitting on deep twos, often in the clutch.
Jokic's overall scoring acumen translates to exceptional efficiency. Consider that Shaquille O'Neal, at the height of his rim-ripping powers, finished with a league-best effective field-goal clip of 57.5% when he was voted MVP in 2000; Jokic's eFG% currently sits north of 60. And Shaq certainly wasn't slinging nearly nine assists each night.
Defense remain's Jokic's lone blemish. As a team, Denver grades out near league average, and the big man's presence around the rim is part of that. Teammates returning from injury - particularly frontcourt grinders Paul Millsap and JaMychal Green - should aid Jokic's defensive impact in the second half.
1. Joel Embiid, Philadelphia 76ers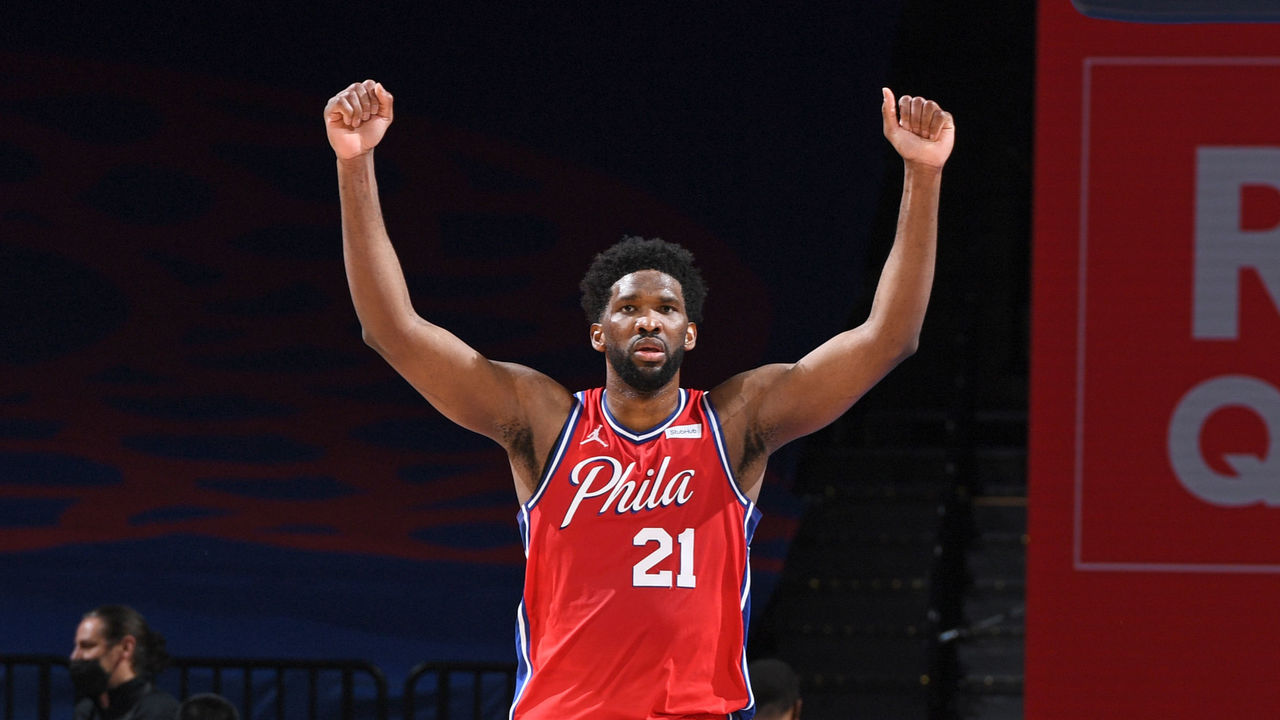 Last ranking: 2
Embiid's talent has never been in question, although concerns surrounding his commitment to staying in shape persisted during the first few seasons of his career.
Based on the Cameroonian's production through the first half of the 2020-21 campaign - aided by the 76ers' reconstructed roster with more shooting threats surrounding him - it's clear Embiid's revamped offseason approach has paid off.
Before suffering a left knee bone bruise that will sideline him for at least two weeks, the 76ers center was dominating on both ends. Embiid is posting a career-high 29.9 points per game, which ranks second in the league, and a 103.9 defensive rating that trails only Gobert, courtesy of StatMuse. Most importantly, though, Philadelphia sits atop the Eastern Conference at 27-12.