NBA Rookie of the Year rankings: LaMelo, Haliburton creating distance
Kent Smith / National Basketball Association / Getty
It's shaping up to be a two-horse race toward this season's Rookie of the Year award.
LaMelo Ball and Tyrese Haliburton are beginning to distance themselves from the pack after capturing Rookie of the Month honors for their respective conferences.
Still, other first-year players have put in plenty of standout performances. Here's a look at the top five candidates with the second half of the season recently getting underway.
5. Saddiq Bey, Detroit Pistons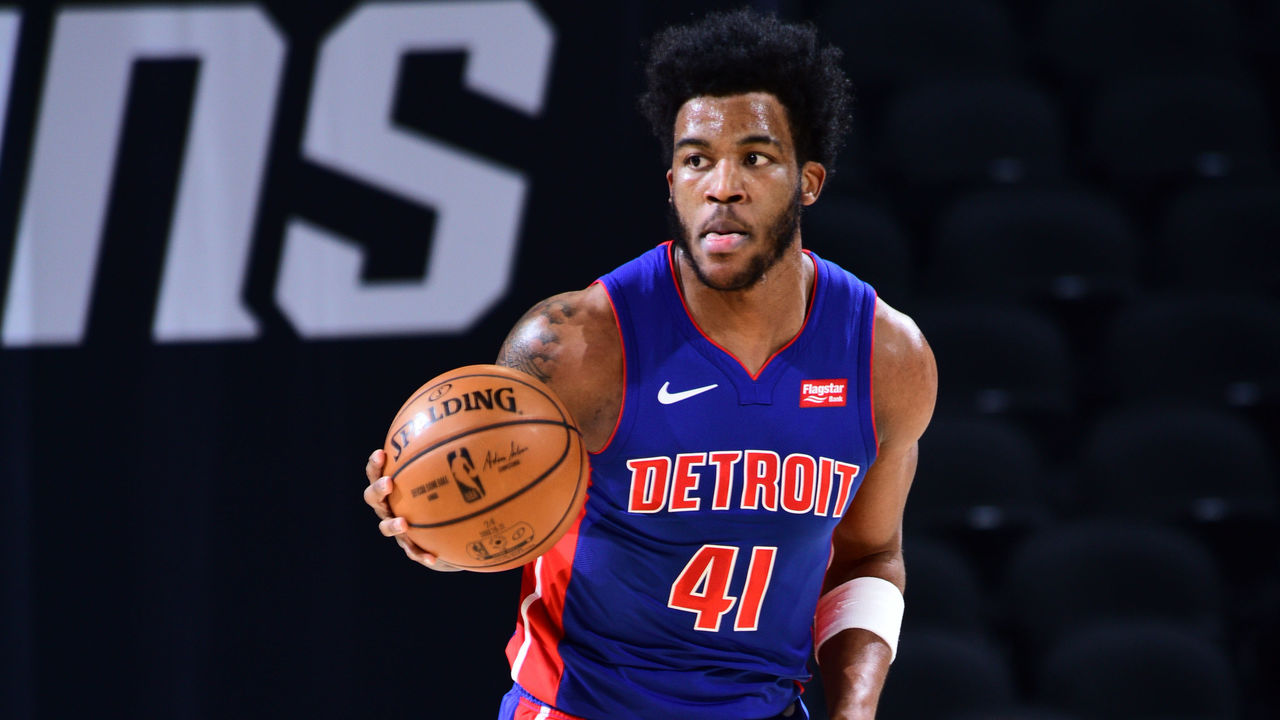 Previous rank: N/A
| PPG | 3P% | FT% | RPG |
| --- | --- | --- | --- |
| 10.0 | 38.9 | 85.5 | 3.9 |
Bey became the Pistons' starting small forward after Blake Griffin's departure. Last year's Julius Erving Award winner has impressed since entering Detroit's first five Feb. 14, averaging 12.2 points and shooting 35.8% from downtown.
The former Villanova star's 3-and-D skill set has carried over from college to the pros. Only Luka Doncic and Lauri Markkanen made more triples than Bey through their first 35 NBA contests.
Bey won't fill up the stat sheet with blocks and steals, but he does all the little things defensively. The 215-pound wing can hold his own when guarding physical forwards in the post, provides good help defense, and has the footwork to keep guards in front of him on switches.
4. Immanuel Quickley, New York Knicks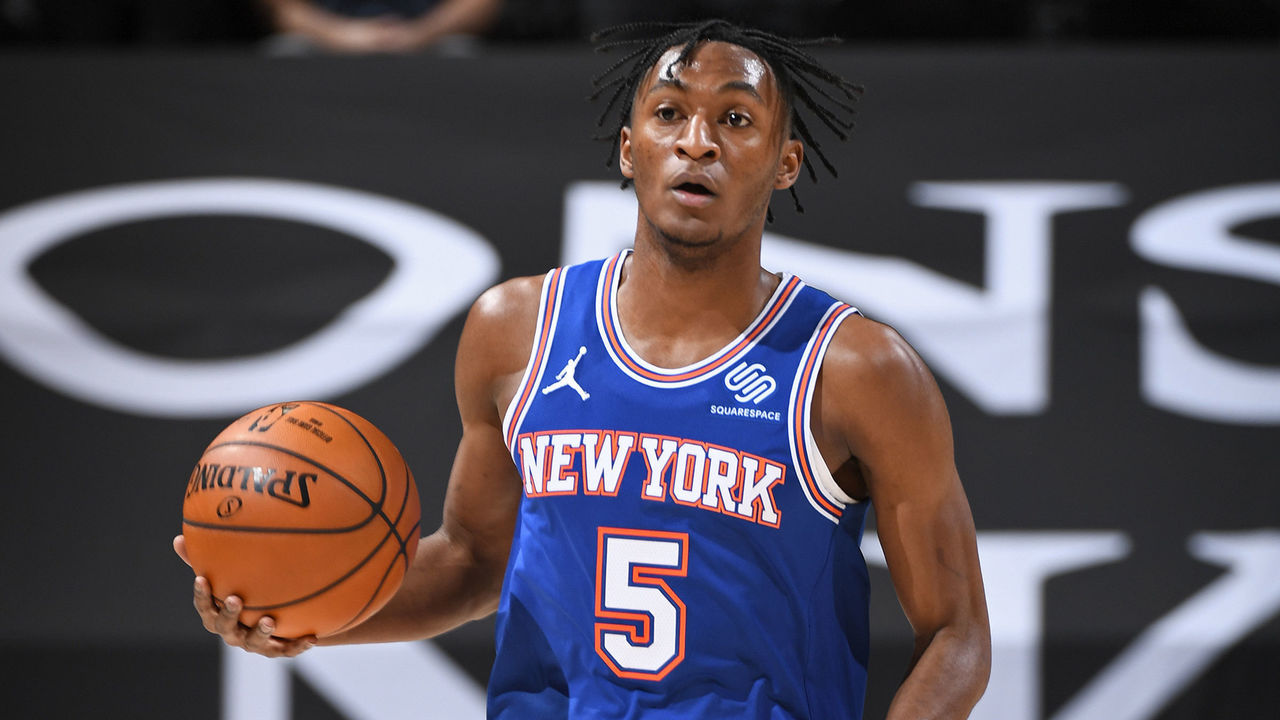 Previous rank: 4
| MPG | PPG | 3P% | FT% | APG |
| --- | --- | --- | --- | --- |
| 19.9 | 12.8 | 37.2 | 90.1 | 2.4 |
The acquisition of Derrick Rose hasn't diminished Quickley's importance to the Knicks' offense. The former McDonald's All-American owns the team's second-highest usage rate and continues to light up the scoreboard during his limited time on the court.
Quickley has been a handful for opposing teams thanks to his diverse offensive skill set. He spaces the floor for New York's big men, finishes in the paint with his patented floater, scores at a high rate out of the pick-and-roll, and baits defenders into fouls.
Last year's SEC Player of the Year played a major role in the Knicks' strong first half and was rewarded with his first career start Monday versus the Brooklyn Nets.
3. Anthony Edwards, Minnesota Timberwolves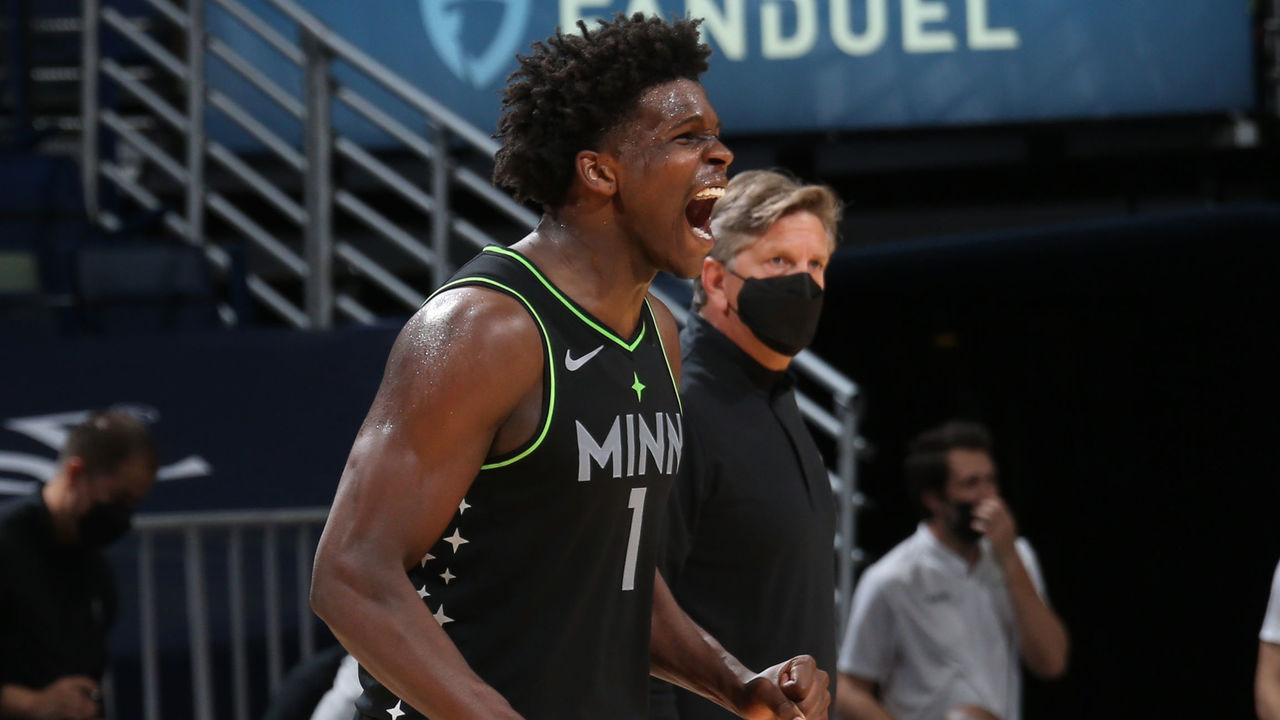 Previous rank: 3
| PPG | FG% | 3P% | RPG | APG |
| --- | --- | --- | --- | --- |
| 16.2 | 38.5 | 31.8 | 4.1 | 2.5 |
Edwards hasn't had many issues putting the ball in the basket. The No. 1 pick in last year's draft is at his best when he's attacking downhill, using his explosive first step and 225-pound frame to his advantage. Approximately one-third of Edwards' production this season has come off drives.
The Georgia product can also create separation from defenders on step-backs and has flashed an ability to score and create when acting as the ball-handler in pick-and-roll scenarios.
Edwards clearly has the tools to be a lethal scorer; his career-high 34 points Sunday versus the Portland Trail Blazers is evidence. However, the young guard's inefficiency leaves much to be desired. Edwards' shot selection is part of the problem, but he's also having trouble finishing at the rim, converting only 53% of his attempts.
2. Tyrese Haliburton, Sacramento Kings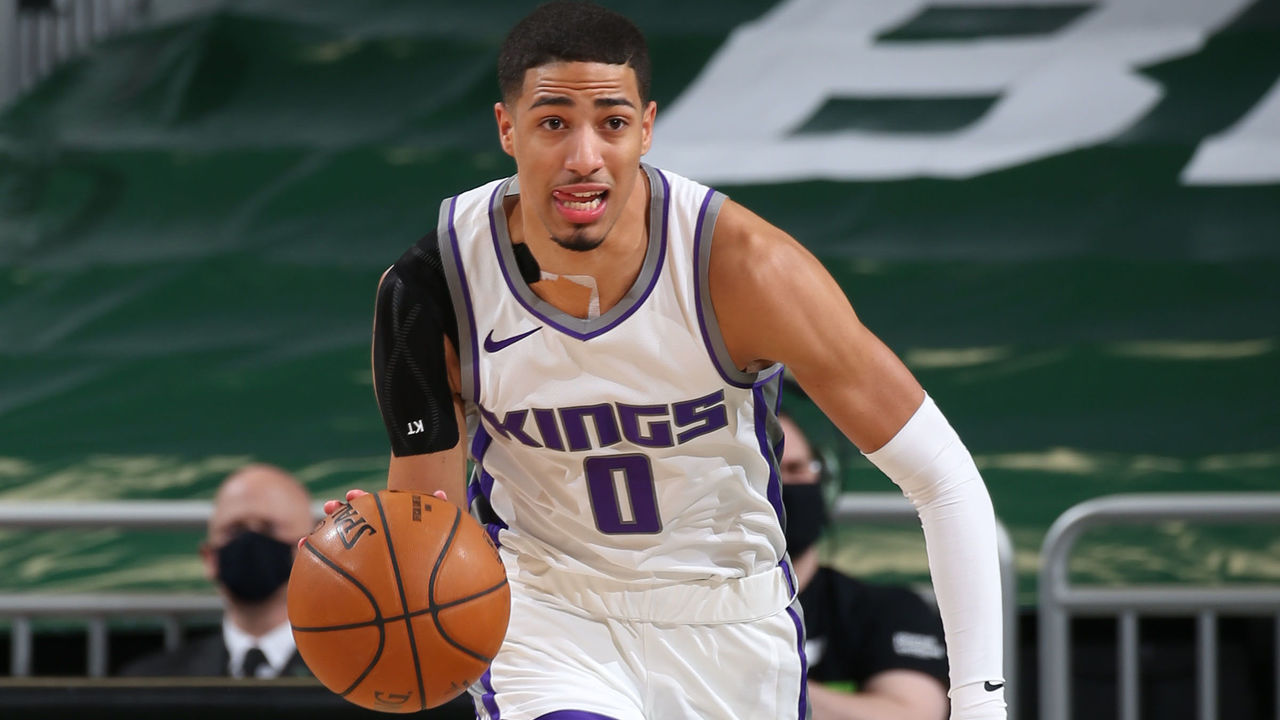 Previous rank: 2
| PPG | FG% | 3P% | APG | SPG |
| --- | --- | --- | --- | --- |
| 12.5 | 48.0 | 42.3 | 5.2 | 1.4 |
Haliburton isn't only one of the top rookies, some of his numbers are among the best league-wide at his position. The Iowa State standout ranks in the 90th percentile among wings in effective field-goal percentage (59.9%), 91st percentile in steal percentage (2%), and 83rd percentile in block percentage (1%). His 3.4 assist-to-turnover ratio is one of the Association's highest.
Haliburton is just under three months into his rookie campaign, but he seems to have the intangibles that usually lead to a lengthy NBA career. The 21-year-old doesn't force many passes, takes smart shots, and has proved to be a clutch performer. A lot has gone wrong for the Kings over the past 15 years, but they seem to have hit the jackpot with Haliburton.
1. LaMelo Ball, Charlotte Hornets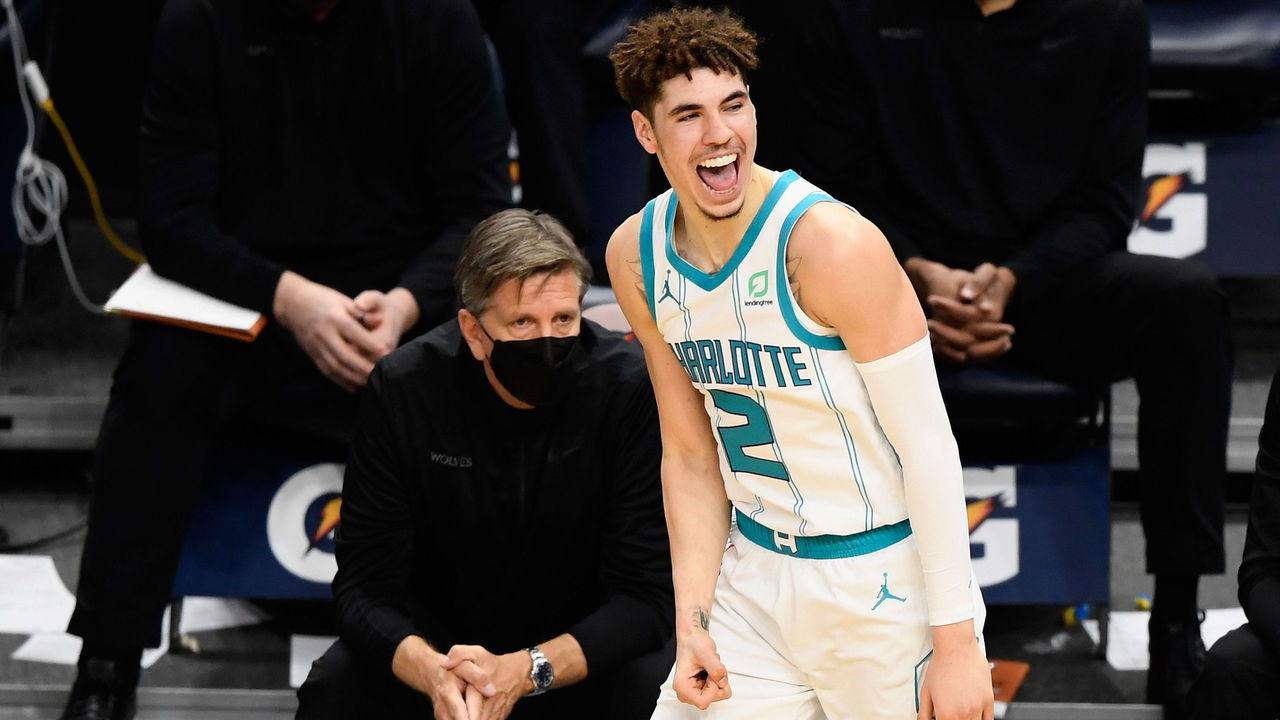 Previous rank: 1
| PPG | FG% | RPG | APG | SPG |
| --- | --- | --- | --- | --- |
| 15.8 | 44.9 | 6.0 | 6.3 | 1.6 |
Ball has taken his game to another level since entering the Hornets' starting lineup Feb. 1, averaging 19.8 points, 6.6 assists, 6.2 boards, and 1.7 steals while shooting a sizzling 44.3% from deep. He entered the All-Star break as the only rookie in the last 60 seasons to lead all first-year players in total points, rebounds, assists, and steals, according to Elias Sports Bureau.
Ball doesn't look like a teenager when he's on the floor. The 19-year-old consistently makes advanced reads and has taken command of a young Hornets squad in search of a first playoff appearance since 2016. Ball exudes confidence, and it seems to be rubbing off on his teammates.
"Right now, with the way things look, he looks like the Rookie of the Year to me," Dallas Mavericks head coach Rick Carlisle said in January. "He's getting it done statistically, their team is winning, he's got energy, he's got a vibe, he's got swagger. If you like watching players that play with flair, he's right up there."
Honorable mentions: Jae'Sean Tate (Rockets), James Wiseman (Warriors), Patrick Williams (Bulls), Desmond Bane (Grizzlies)