NBA MVP rankings: LeBron vaults ahead, Curry strengthens his case
With the shortened regular season swiftly nearing its halfway mark, here's a ranking of the current top 10 MVP candidates and their positions in our last rankings:
10. Kawhi Leonard, Los Angeles Clippers
Last ranking: N/A
Two-time Finals MVP Kawhi Leonard narrowly edges Clippers teammate Paul George for the last spot on this list as the latter recovers from a bone edema that's kept him out of the team's last seven games.
Leonard, who has missed the last three outings, performed admirably in George's absence, posting averages of 29.5 points and 8.8 rebounds. A solid individual run with George on the sidelines could see Leonard's MVP odds improve drastically, especially if the Clippers challenge the Lakers and Jazz for top spot in the West.
9. Luka Doncic, Dallas Mavericks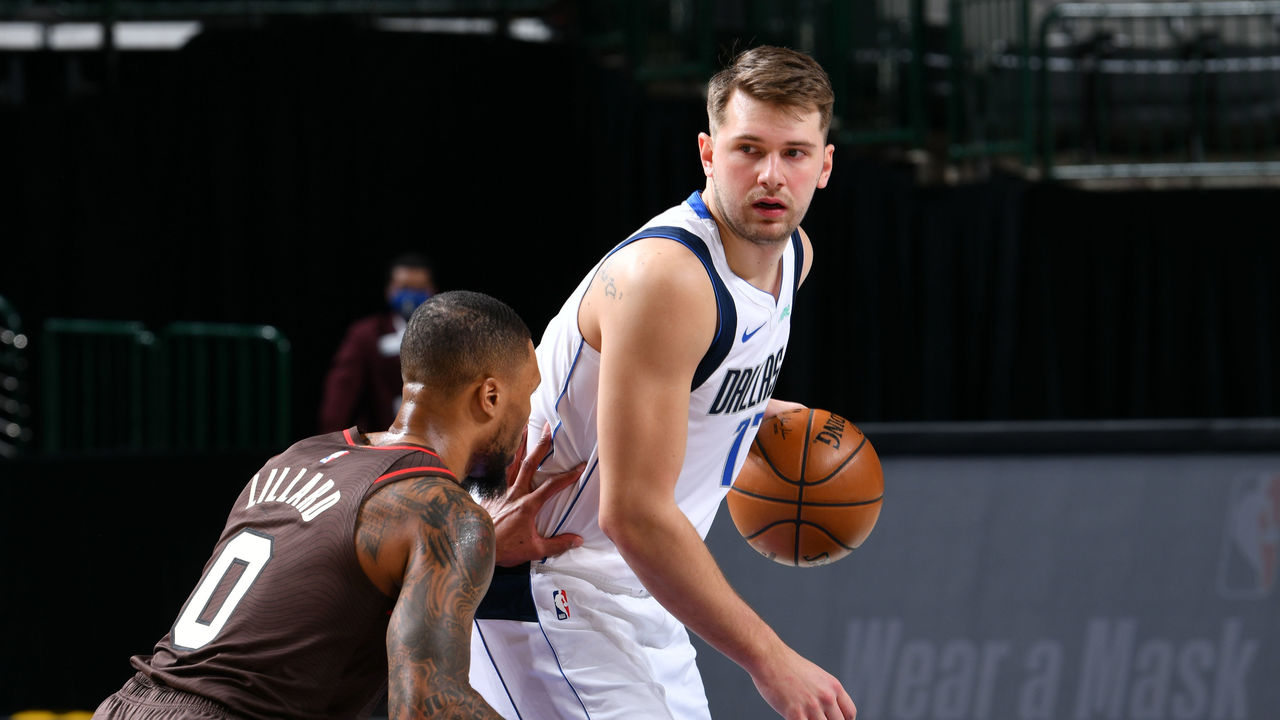 Last ranking: 4
Not only are the Mavericks on track to miss the playoffs, but they're also at risk of failing to make the play-in tournament and losing a last-gasp chance to sneak into the postseason. Fans can demand more of the players, but it's hard to imagine asking for more from Luka Doncic right now - offensively, at least.
The Slovenian star isn't far from averaging a 30-point triple-double on the season, a feat accomplished just twice in NBA history. Even his 3-point shooting looks refurbished: He's firing at a 42.3% rate over Dallas' last 10 contests, a grand improvement over the 26% clip he posted through his first 10 games of the year. Still, he needs to alleviate concerns about his defense to save both the Mavericks and his MVP consideration; Dallas registers its best defensive rating (108.6) when Doncic is on the bench.
8. Donovan Mitchell, Utah Jazz
Last ranking: N/A
The Jazz are currently the league's best team, and they merit an MVP candidate if they maintain their hold on the No. 1 seed in the Western Conference. Rudy Gobert's defensive acumen is absolutely fundamental to Utah's success, but it should be Donovan Mitchell who lives in the spotlight.
Mitchell's numbers are virtually identical to last season's totals, but he's scoring a career-high 24.2 points for the NBA's top side on a nightly basis. He's also improved as both a playmaker and outside shooter; his 5.1 dimes per game and 26.8 assist percentage are both personal bests, according to Cleaning the Glass, as is his 39.1% 3-point shooting (up from 36.6% last season). He's become an increasingly difficult player to guard, which is translating into Jazz wins.
Mitchell will almost assuredly lose votes because of how good the Jazz are as a whole, as they also boast strong candidates for Defensive Player and Sixth Man of the Year in Gobert and Jordan Clarkson, respectively.
7. Kevin Durant, Brooklyn Nets
Last ranking: 2
It's likely a safe bet that no NBA player will ever return from an Achilles tear as well as Kevin Durant. Dominique Wilkins' ridiculously quick 10-month turnaround for the same injury in 1992 is comparable, but Durant coming back after more than a year off and leaving elite defenders helpless as though nothing happened is astounding.
Playing alongside two MVP-caliber talents in James Harden and Kyrie Irving will take votes away from him, but Durant is still the Nets' No. 1 option. The issue will be keeping his absences to a minimum; he's already missed a third of Brooklyn's season.
6. Giannis Antetokounmpo, Milwaukee Bucks
Last ranking: 5
A few factors stand in the way of Giannis Antetokounmpo's quest to become the first player to capture three successive MVP nods since Larry Bird did so in the mid-1980s. The narratives aren't on Giannis' side this time around.
Firstly, Giannis could be the victim of voter fatigue - especially after claiming the top individual prize twice in as many years, only for the Bucks to get bounced in the Eastern Conference finals both times. And though his primary stats compare favorably to those of his last two seasons, the advanced metrics aren't as kind to Antetokounmpo as they are to efficiency savants like Nikola Jokic and Joel Embiid.
All but four MVP winners since 2006 have finished the season ranked first or second in Value Over Replacement Player. On all four occasions, LeBron James was the outlier. Giannis entered Thursday's action sitting fifth in that category after finishing second to James Harden in each of the previous two campaigns.
5. Nikola Jokic, Denver Nuggets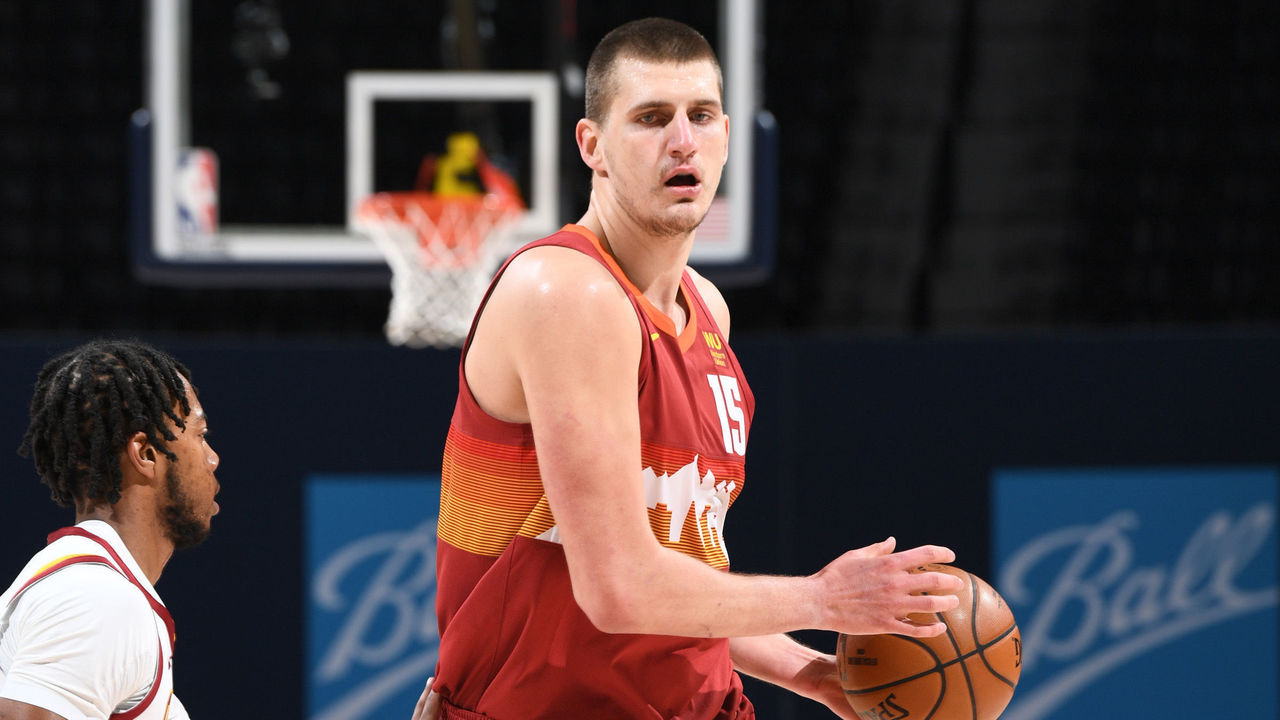 Last ranking: 3
If individual statistics were the only criteria for MVP honors, it would be almost impossible to argue against the case for Nikola Jokic.
Those same stats also reflect just how heavily the Nuggets rely on Jokic. Look no further than the 25-year-old's league-best Win Shares (6.1), Box Plus/Minus (11.5), and Value Over Replacement (3.3) metrics, and the respective returns for the runner-up in each category entering Thursday's games (Antetokounmpo, 4.3; Embiid, 8.0; and Doncic, 2.4). Astounding stuff.
But even with Jokic's continued heroic performances, the sometimes listless play of those around him threatens the Nuggets' chances of securing a spot in the Western Conferences' upper echelon and their talismanic big man's MVP odds.
4. Damian Lillard, Portland Trail Blazers
Last ranking: N/A
With CJ McCollum and Jusuf Nurkic out since mid-January, the Trail Blazers have essentially become the Damian Lillard show. It's safe to assume nobody's asking for a refund.
In 14 contests without both McCollum and Nurkic, Lillard has registered 31.9 points, 8.6 assists, and four rebounds per game while keeping Portland in the playoff hunt in a wildly competitive conference. Better yet, the Trail Blazers are still in the mix for home-court advantage in the first round despite going without two key pieces for over a month.
That's not to say he hasn't had any help - recent hot streaks from Gary Trent Jr. and Carmelo Anthony have been timely - but if wins and outright value to the candidate's team are the criteria, Lillard is fully deserving.
3. Stephen Curry, Golden State Warriors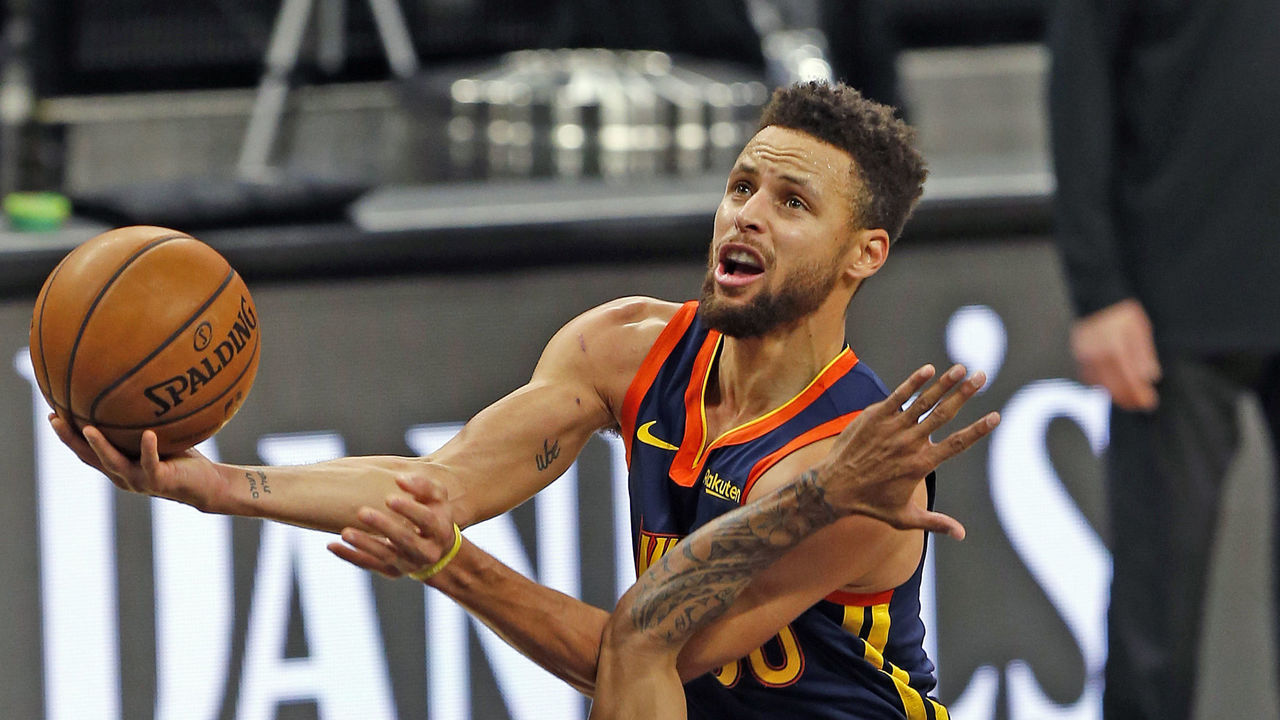 Last ranking: 6
Stephen Curry's numbers this season have rivaled those of his 2015-16 MVP-winning campaign despite Warriors head coach Steve Kerr's assurances he won't be overused.
Golden State's run-of-the-mill season would be a lost cause without Curry. With him on the floor, the Warriors score 112.9 points per 100 possessions. With Curry on the bench, the team manages 100.5 over the same sample size, good enough for worst in the league, according to The Athletic's Ethan Strauss.
One massive obstacle remains: Of the last 10 players to be named MVP, only Russell Westbrook (2017) did so with a team that didn't finish top two in its conference.
2. Joel Embiid, Philadelphia 76ers
Last ranking: 1
With all due respect to Ben Simmons, it's clearer than ever that the 76ers are Joel Embiid's team. Philadelphia general manager Daryl Morey's infusion of congruous long-range shooters has allowed the Cameroonian star to hone his already well-regarded post game even further, cementing the 26-year-old as one of the best true centers of the modern era and finally sending the 76ers to the top of the Eastern Conference.
Embiid is simply doing it all right now. His 29.7 points per game rank fourth in the league, and while he anchors the 76ers' defense, it's their offense that falls apart entirely when he sits, dropping by 15.1 points per 100 possessions. At this rate, only something truly historic would deny him MVP honors.
1. LeBron James, Los Angeles Lakers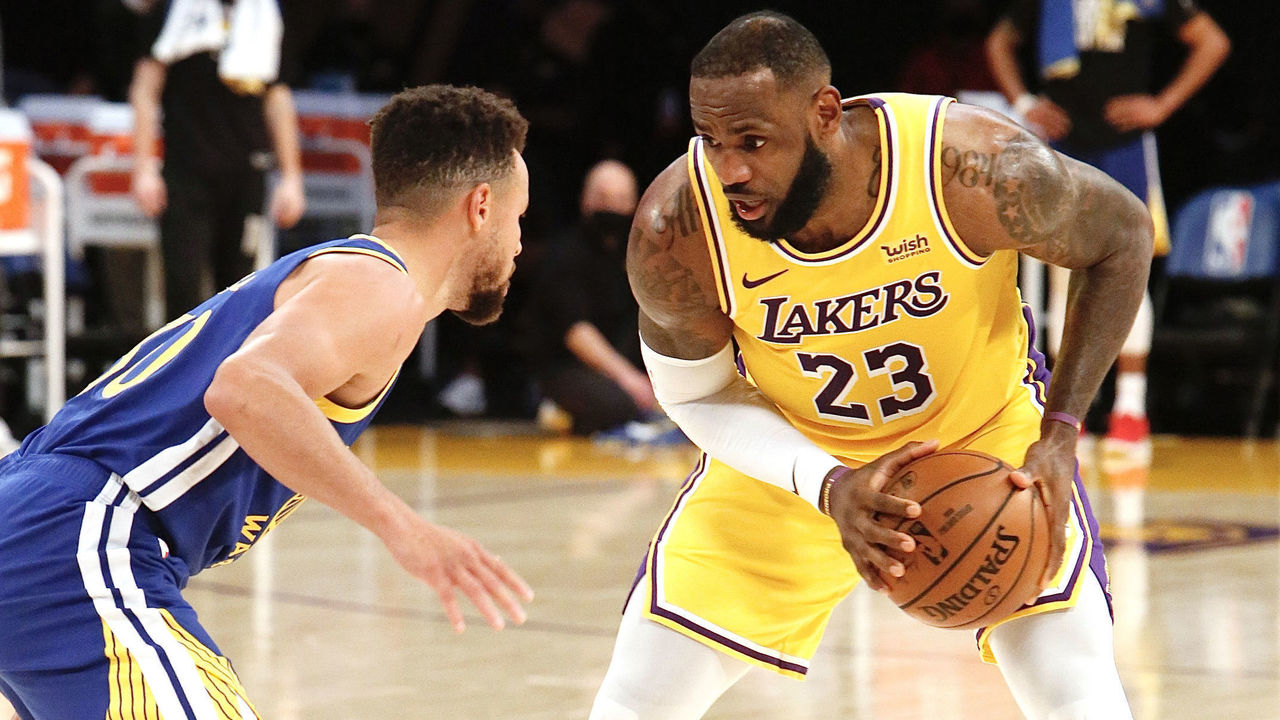 Last ranking: 7
LeBron James might consider a post-playing career in U.S. parks and wildlife because the 18-year veteran has become a master of conservation.
James' 34.6 minutes per game is tied with last season's mark as the lowest average of his career, but his averages of 25.9 points, 8.2 rebounds, and 7.9 assists remain nearly on par with his last MVP-winning campaign in 2013 - when he played more than three additional minutes per game.
Much of the Lakers' successes this year have been on a knife's edge. Case in point: A humdrum seven-game winning streak that included three successive results decided in overtime. LeBron is the measured pendulum that has kept a Lakers team rife with newcomers and Anthony Davis' injury-riddled efforts balanced and on point. Perhaps we've become desensitized to LeBron's brilliance, but that shouldn't take away from a truly singular MVP-caliber campaign.
Honorable mentions: Paul George (Los Angeles Clippers), James Harden (Brooklyn Nets), Julius Randle (New York Knicks)
Comments
✕
NBA MVP rankings: LeBron vaults ahead, Curry strengthens his case
  Got something to say? Leave a comment below!