Taking into account both the opening three weeks of the season and a candidate's legitimate prospects for capturing the NBA's most prestigious individual honor, here's a very early ranking of the top-10 MVP prospects:
10. Bradley Beal (Washington Wizards)
Being possessed gets a bad rap. You can thank film and books for that, but in the case of Bradley Beal, whatever demonic influence has taken hold of the Wizards star is extracting the most from the 27-year-old. In 10 games, Beal is posting a league-high 34.9 points per game - nearly 14 points better than his career mark - and his 27.4 player efficiency rating (PER) is fifth-best.
Here's the problem: The Wizards stink. Of the last 10 players to win MVP, only Russell Westbrook (2017) took home the award on a team that didn't finish either first or second in its respective conference. Still, Beal's individual returns stack up with, and even surpass, previous MVP winners.
9. Anthony Davis (Los Angeles Lakers)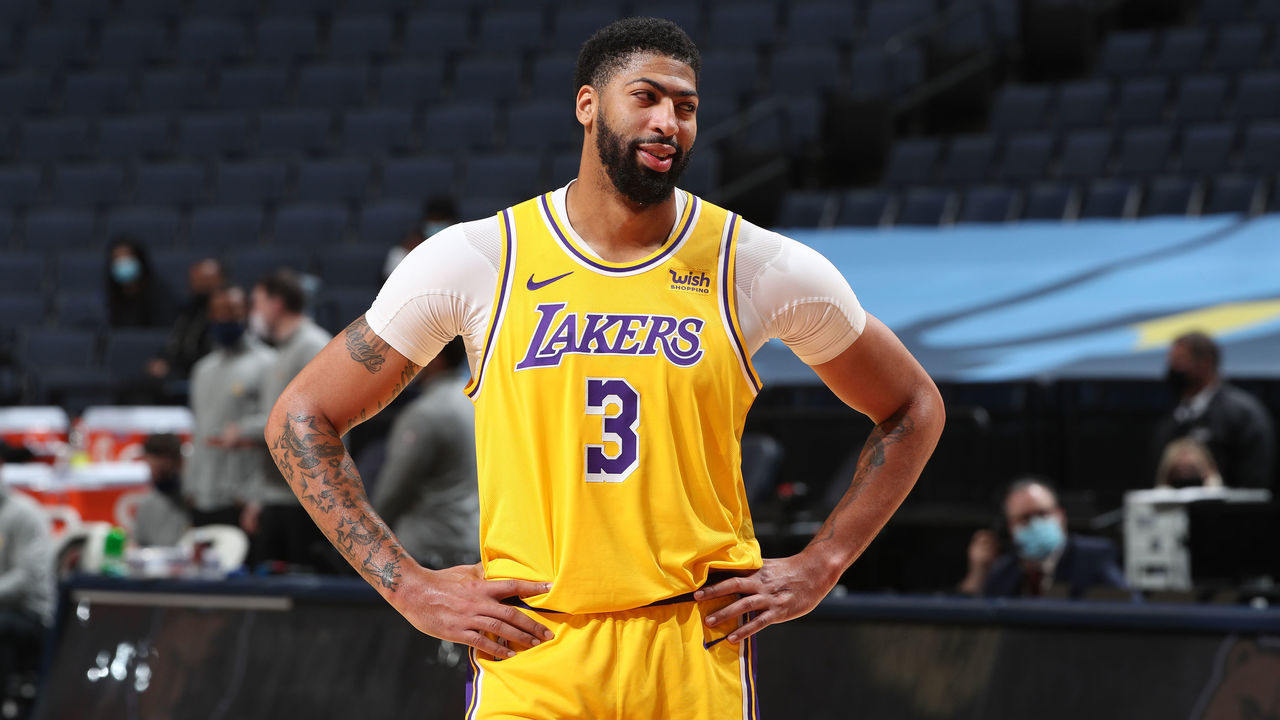 Anthony Davis' MVP chances will always take a hit because he plays alongside LeBron James. However, it'd be asinine to count out the monobrowed superstar.
The defending champion Lakers are again at the Western Conference's apex thanks in no small part to Davis' contributions. He's averaging 22.1 points, 8.5 rebounds, and 2.9 assists per game, and his 1.7 blocks and 1.1 steals per contest strongly indicate that the team's defensive potential starts and ends with the seven-time All-Star. That could potentially persuade voters to consider him the most deserving Lakers player.
8. Paul George (Los Angeles Clippers)
Following his well-documented bubble woes, Paul George has served his loudest critics a timely reminder that he's still one of the best two-way players the league has to offer. He's seemingly everywhere on both ends for the Clippers, who see their offensive rating and defensive rating both drop to team-worst marks when he sits.
George likely won't be able to maintain his production - he's hitting over 50% from three on 8.3 attempts per game - but his bounce-back campaign will sway voters, especially if the Clippers continue to hover around the top of the standings.
7. LeBron James (Los Angeles Lakers)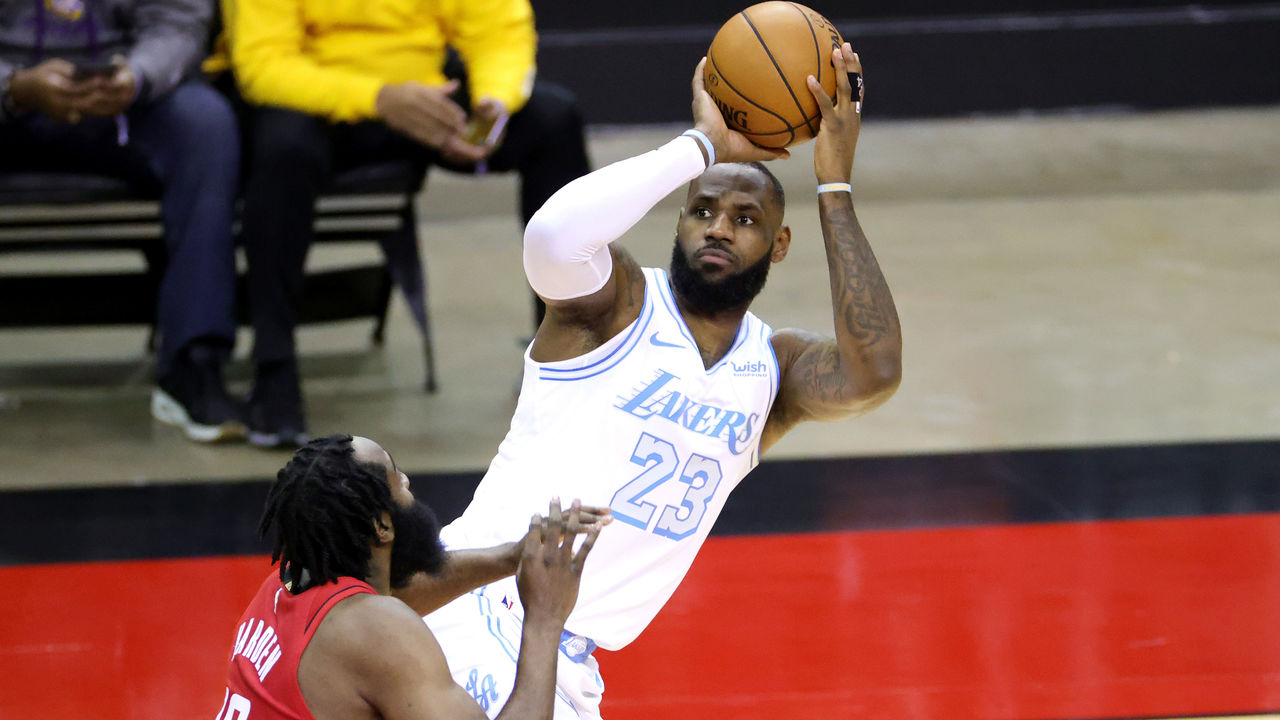 Now one of 41 members of the 18-plus-seasons club, James looks nearly as sprightly as he did when making the jump from high school in 2003. It helps that the 36-year-old four-time MVP is playing six fewer minutes per game than his career average of 38.3.
Such are Los Angeles' luxuries following a series of sage signings to address the team's depth. LeBron, who hasn't collected MVP honors since 2013, is likely to split votes with teammate Davis. However, it's not unforeseen that he could receive the award as a lifetime achievement honor should no other candidate pull away down the stretch.
6. Stephen Curry (Golden State Warriors)
Where would the Warriors be without Stephen Curry? They looked pegged for another disastrous season following two blowout losses before Curry flipped a switch. He averaged 37 points over Golden State's next five contests, including a 62-point extravaganza against the Portland Trail Blazers.
The 32-year-old has single-handedly spurred his team into the playoff mix again. His output has been reminiscent of his 2016 MVP season when he led the league in scoring for the 73-9 Warriors. Granted, he's not entirely at that level today, but he also had much more help around him then.
5. Giannis Antetokounmpo (Milwaukee Bucks)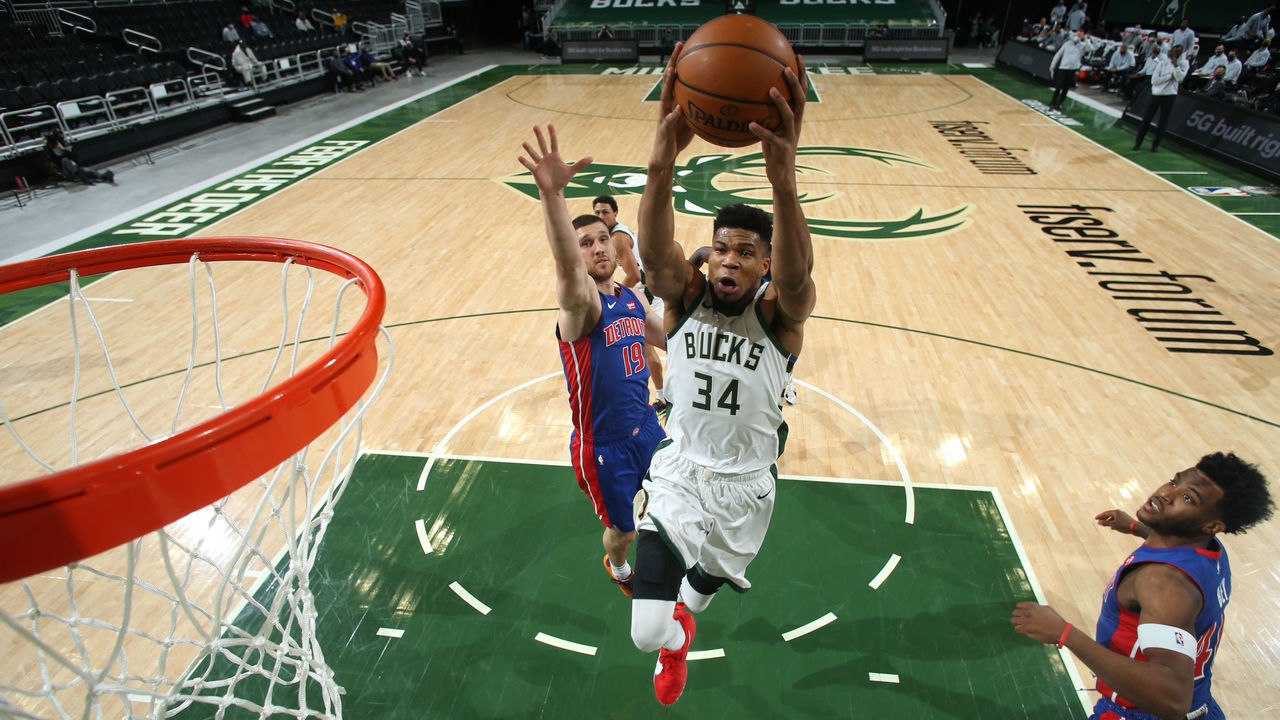 Without the distraction of an expiring contract, it's evident that Giannis Antetokounmpo has again been able to direct his attention to on-court matters. He's averaging 26.2 points, 10.1 rebounds, 5.5 assists, and 1.3 steals while the Bucks sit third in the East.
The one thing that may negatively impact Antetokounmpo is that this has all become expected from him. Voter fatigue is a feasible factor, and the 26-year-old is coming off back-to-back MVP triumphs. Only three players in NBA history have secured the award in three consecutive seasons, and none have done it since Larry Bird won his last in 1986.
4. Luka Doncic (Dallas Mavericks)
The Mavericks' Slovenian boy wonder is again the star of the show in Dallas. After a relatively slow start, Luka Doncic has confuted skeptics who credit Kristaps Porzingis as a decisive factor in the 2019 Rookie of the Year's success last season. Porzingis is great in his own right, but this is Doncic's team.
That said, Doncic hasn't been infallible, especially from distance. While he's never been a solid 3-point shooter, he's currently converting at a career-worst clip. That figures to eventually correct itself, though, which should only improve Doncic's MVP odds.
3. Nikola Jokic (Denver Nuggets)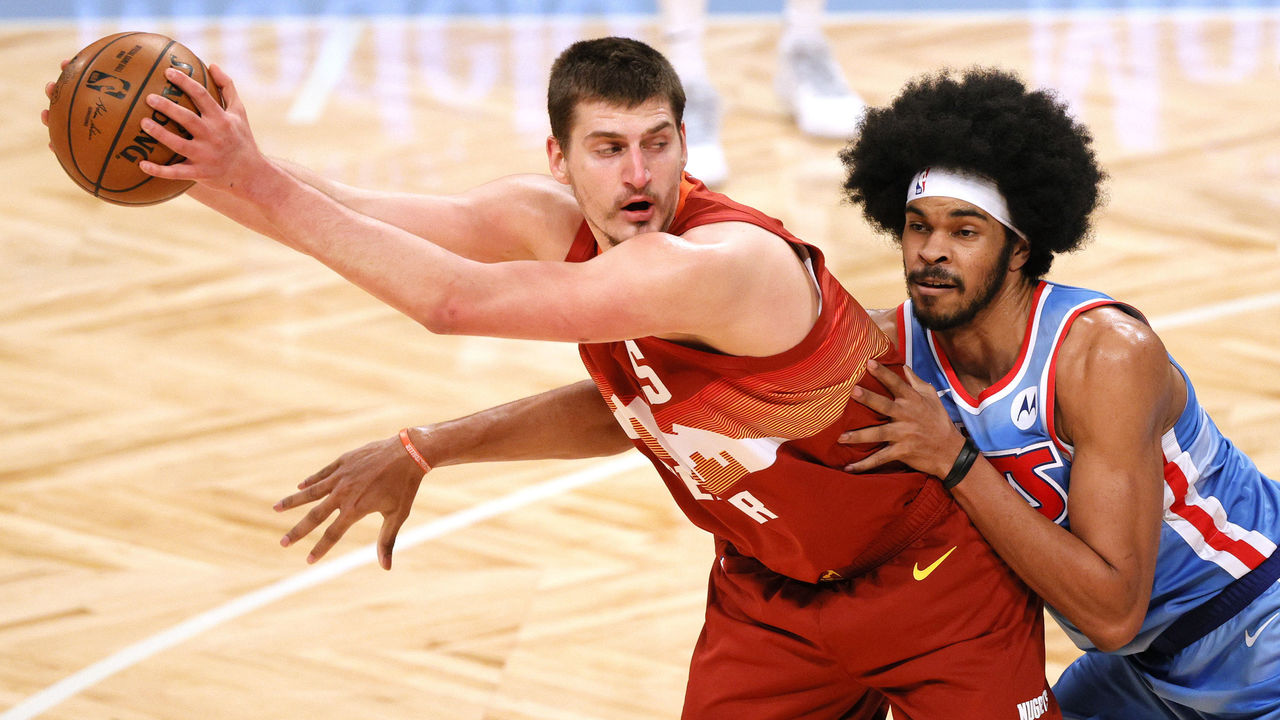 What better way to toast a season built on anomalous results than by awarding the league's foremost unicorn with its most revered individual prize? Nikola Jokic's case is becoming stronger with each passing game. Among a myriad of stellar stats, Jokic is averaging a triple-double and leads the league in assists per game (10.4) and PER (30.6).
Jokic's assist numbers might drop, but the Serbian center has a good shot at the honor even if his current 24.2 points-per-game output is on the low end (the last 10 winners averaged 28.4, with Curry's mark of 23.8 in 2016 the outlier). However, the Nuggets' .500 record will need to improve.
2. Kevin Durant (Brooklyn Nets)
Any doubts that Kevin Durant would kickoff the 2020-21 season slowed by the ill effects of an Achilles tear that cost him the entirety of last season have been quickly dispelled. Durant is averaging roughly 30 points, seven rebounds, and six assists on 53.7% shooting, and he's fourth in the league in PER (27.6).
Should the Nets navigate an erratic start that's included a spate of injuries and Kyrie Irving's continued absence, Durant will rightly get much of the credit for Brooklyn's status as title contenders. However, the arrival of James Harden could also affect his case, as two MVP-caliber teammates are now alongside Durant.
1. Joel Embiid (Philadelphia 76ers)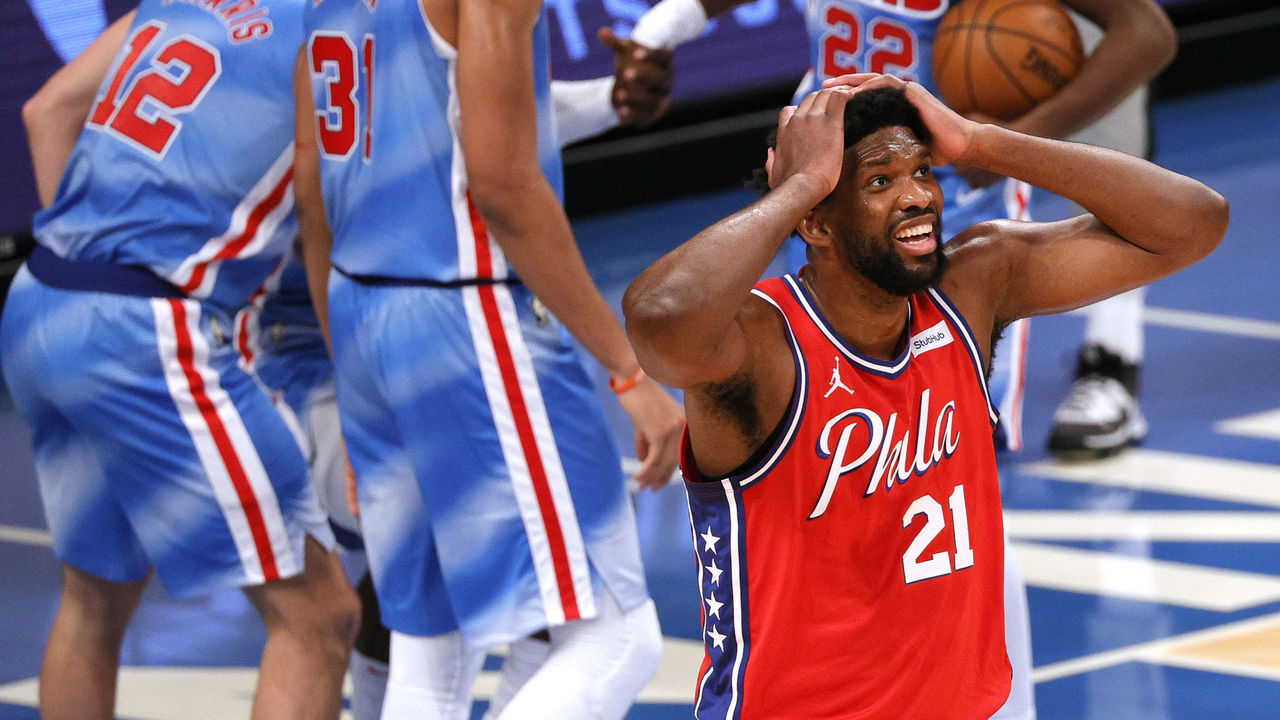 Joel Embiid is in the MVP discussion because the Sixers are really good, and the Cameroonian pillar's efficiency has improved. Embiid's effective field-goal percentage has jumped from 51.2% last season to 57.4%, and his career-high PER (28.0) is third-best in the Association.
The 26-year-old's candidacy isn't without its obstacles. A non-primary ball-handler hasn't won MVP since Dirk Nowitzki (2007). Embiid is also injury-prone, having failed to appear in more than 64 regular-season games in any of his four previous seasons. Even so, the past will mean little if Embiid guides Philly to the top spot in the East.
Honorable mentions: Kawhi Leonard (Los Angeles Clippers), Damian Lillard (Portland Trail Blazers), Jayson Tatum (Boston Celtics)